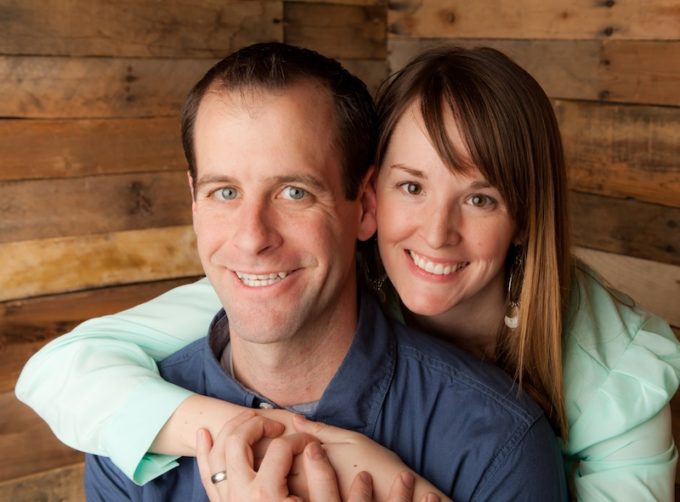 I'm a mom of 4 little rascals. They keep me super busy. Not only am I doing full-time mom, but I also work, and blog. This means that cooking has to be easy, tasty, kid approved, and fit between homework, piano practice, soccer, and the MOUNTAINS of laundry in my life!
As much as I dream of rouxes and hollandaise sauces, souffles, and brioche, I am more of a five ingredients or less, one skillet, crock pot, freezer meal kind of mom. Gotta face reality right?
I LOVE food. I love gourmet food. I love comfort food. I love decadent desserts (Creme brulee tops the list). I love food with names you can't pronounce. I love food from all over the world. I am willing to try anything once. Frog legs–check! Snails–check! Alligator–check! Rocky Mountain Oysters–blech! So while I love food, I've realized in my life if it is going to end up on my table it has to be healthy, fast, and have relatively little clean up. Hard world, I know! Where's my house elf when I need it? Not to mention my private chef…Emeril? Rachael Ray? Morimoto? Zakarian? Anyone want to move in and cook for me? Didn't think so.
That's where EazyPeazyMealz comes in. In an attempt to simplify my life, without sacrificing flavor, I have learned (through A LOT of trial and error, a number of cooking classes, and HOURS and HOURS of research) how to make food my family loves, that fits my life, my time, and the basic ingredients found in my pantry and fridge, and I want to share what I know! So take some time, browse the site, try out the recipes, and let me know what you think!
In case this isn't enough, here's just a little more about me: I married my husband in 2003. I attended BYU and graduated in 2004 with a degree in English, minoring in Editing. I had my first child in 2005, and started working as a freelance writer. I love to write, and have been freelance writing, ghost writing, and writing thousands of articles since 2004. I love working from home so that I can spend time with my kids, have dinner on the table, and have the flexibility to attend all the games, recitals, etc. that come up in the course of raising children.
Food is one of my main passions, but travel takes a close second. My husband and I travel every chance we get, and love taking our children along for the fun. We have been to many countries in Europe, to South Africa, Israel, Mexico, many places across the US (Hawaii is always our favorite), and hope to be able to travel many more places.
I was born with an incurable wanderlust that has me scoping out potential travel opportunities almost daily. My husband always worries when he hears the words, "Honey, I found a great deal…" because he knows what's coming next!I also contribute to a blog called Travel Parent Eat to help me explore those passions more.
In my free time (what little there is of it, being a mom and all), I enjoy reading just about everything.
I love television and movies. I love going to the gym and getting a good sweat on, but until recently I really only ever ran for exercise. Now I enjoy a good class: zumba makes me feel uncoordinated, but it is so fun, I enjoy cycle, water aerobics, sports conditioning, pump, and more. That's me in a nutshell!