Today is National Cereal Day! And I am celebrating with a bowl of Nature Valley's Honey Oat Clusters!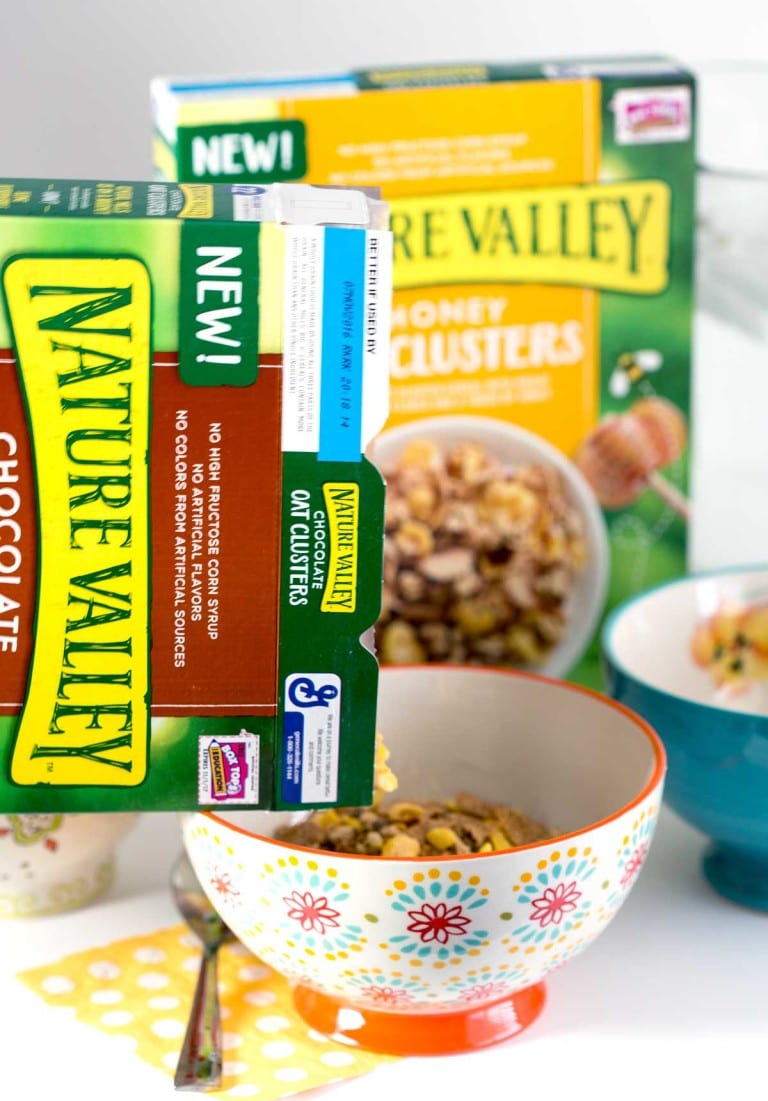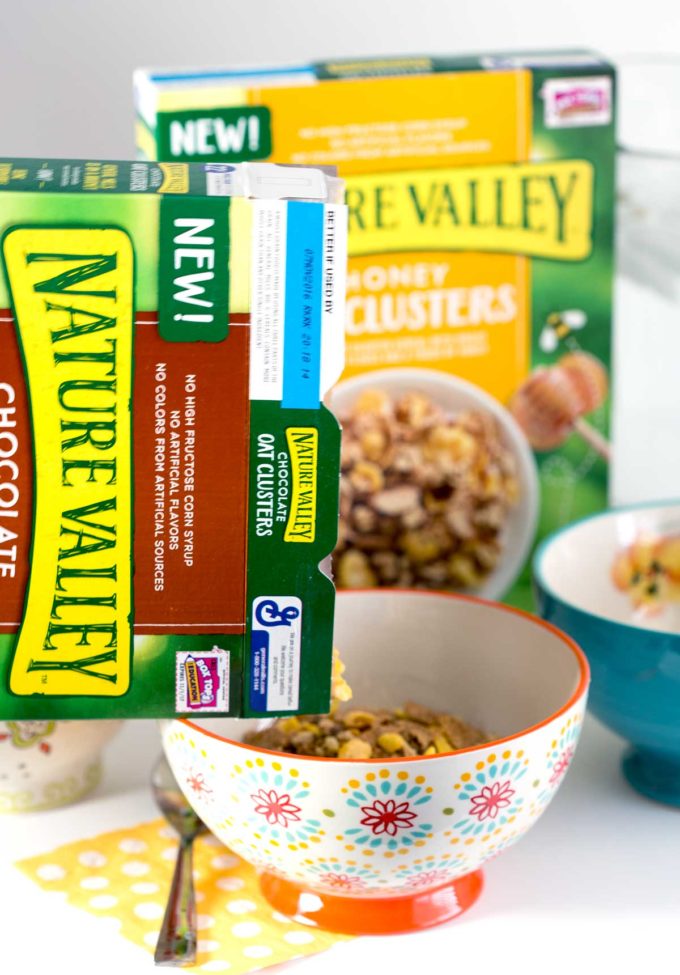 When I was a kid, my grandfather worked for a company that made cereal, so every time we went to their house, we would go downstairs into their storage room, and get to pick a box of our favorite kind. Often my grandparents would even let us take a box of cereal home with us. It was such a treat, and I remember loving it so much because my mom would never complain when we brought home a sugared cereal.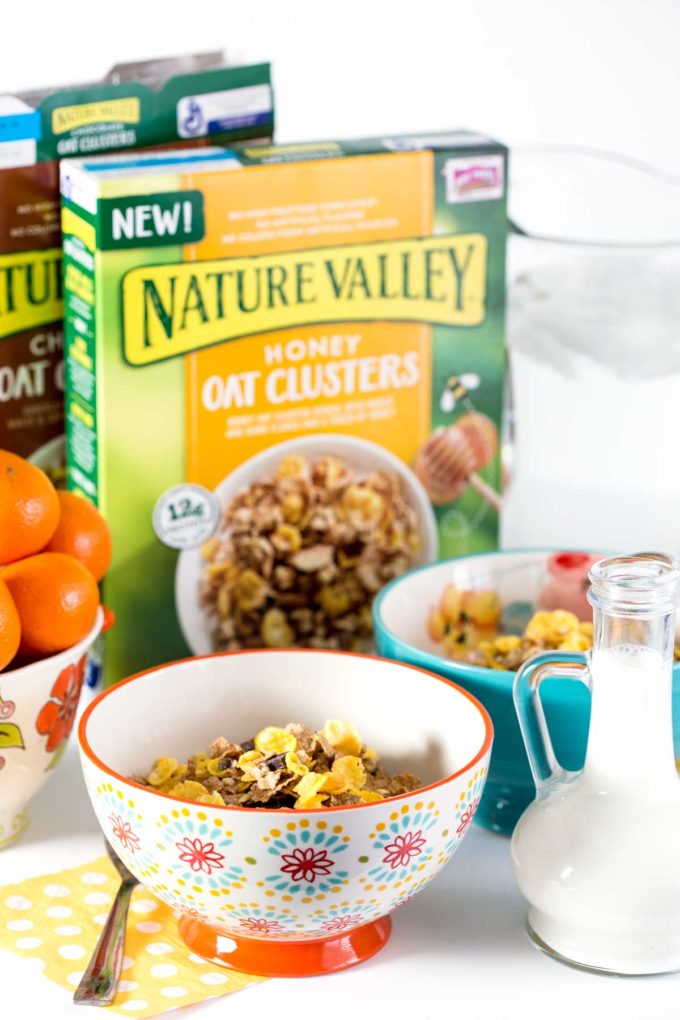 As a mom now I know how convenient it is to let my kids have cereal for breakfast. It is so quick and easy, and does not require much forethought or planning. The tricky part is, most kids want the high sugar, low nutrition options. This is why I was so excited to see that Nature Valley had 3 new kinds of cereal: Honey Oat Clusters, Chocolate Oat Clusters, and Baked Oat Bites. These cereals offer a filling, delicious breakfast the whole family likes, but don't come with all the artificial colors, flavors, or high fructose corn syrup. In fact, they are actually wholesome with lots of fiber, and whole grains. To me, that is something to celebrate!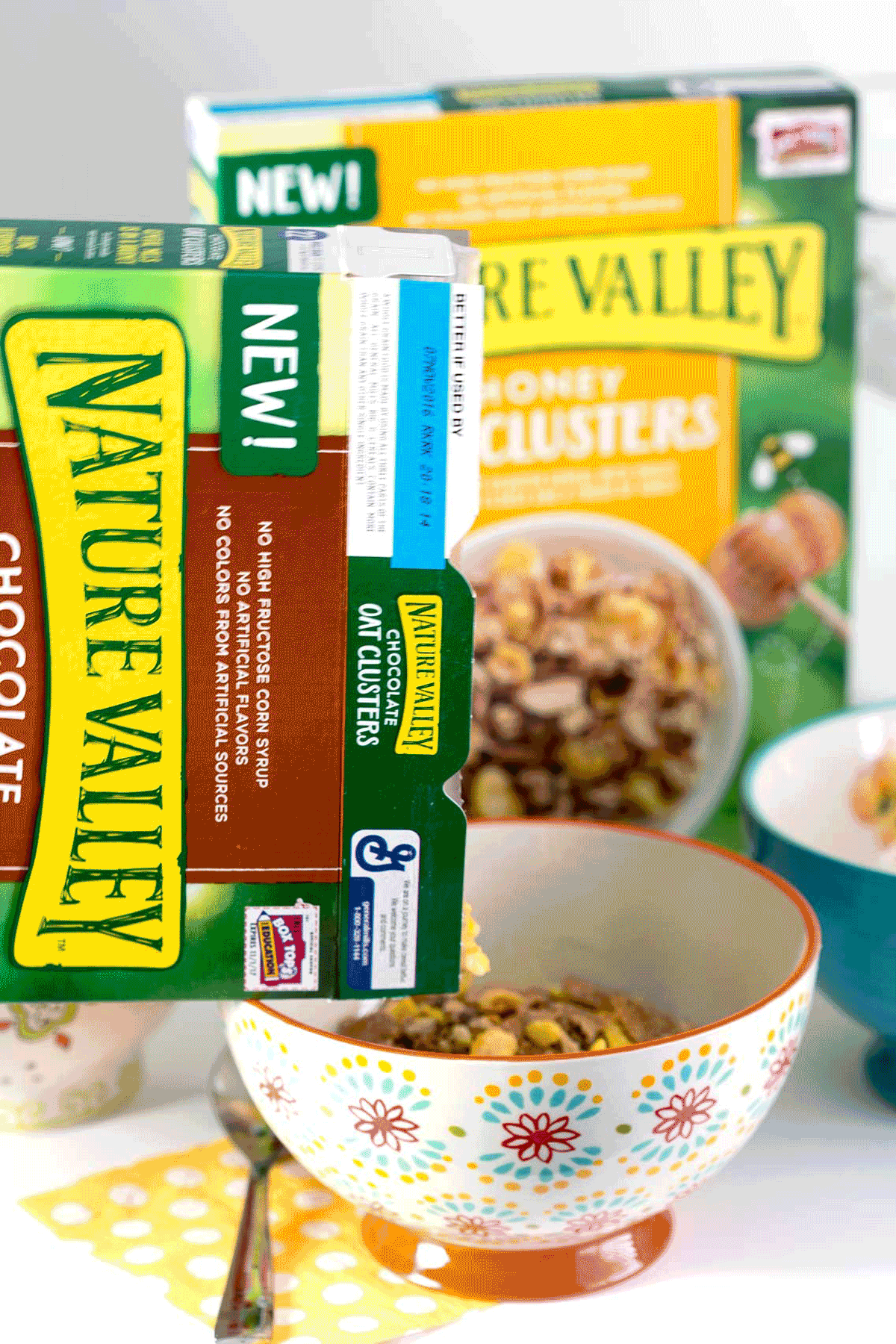 I have always loved the Nature Valley granola bars, and the granola too. And keep them in my purse and car for on-the-go snacking, so I was pretty happy to see these new cereals, and had to share. I cut some fresh strawberries into a bowl of the Honey Oat Clusters, and my kids were thrilled! My daughter even asked if she could have a second bowl for an after school snack.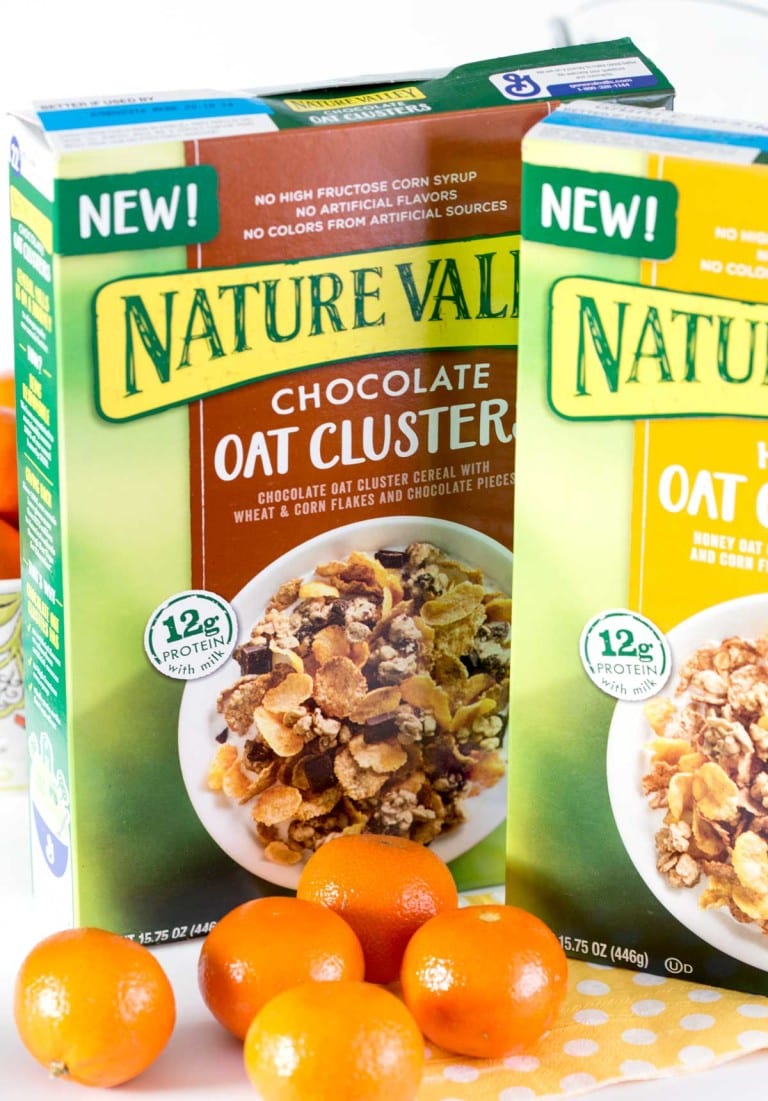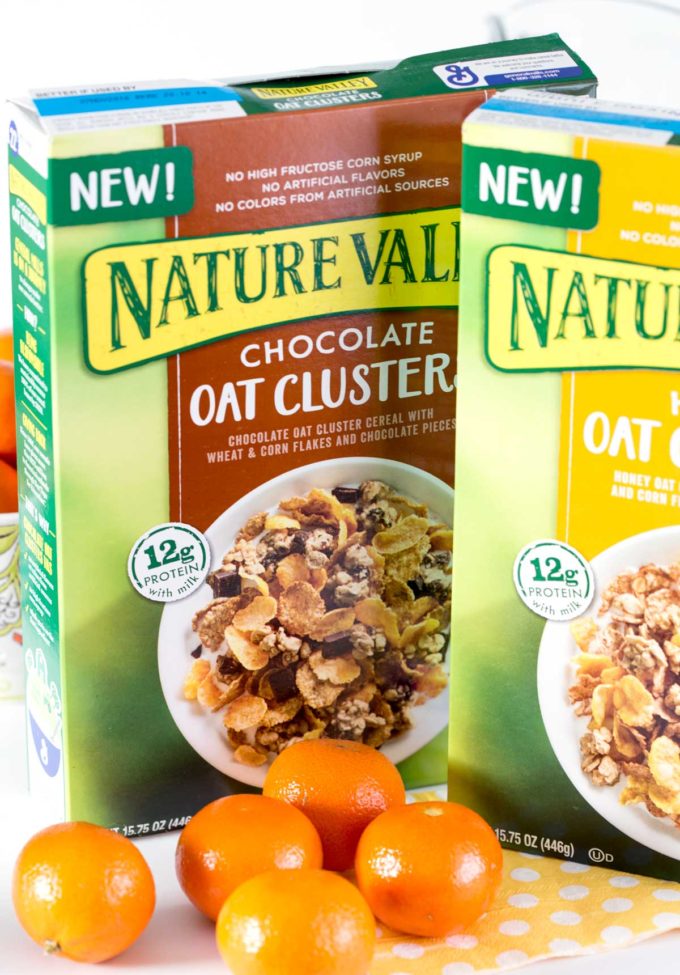 So whether you start your day with a bowl, or enjoy cereal as a snack, I hope you will check out these new cereal options. In fact, you can head to Nature Valley's page for more information on their new cereals as well as get a $1 OFF coupon!
Happy National Cereal Day!!