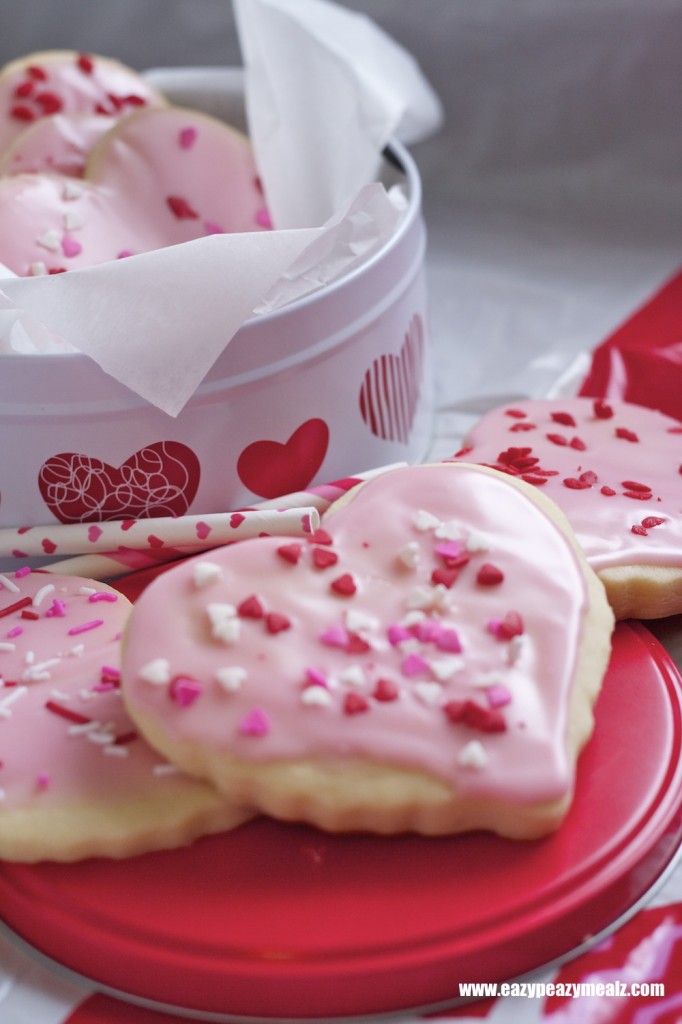 Baking with your kids is a fun way to spend quality time with them. Not only does this activity allow you and your children to be at your creative best, you also end up creating some wonderful memories. It is a great way to bond with your kids while introducing them to something new in the kitchen.
If you're going to let your kids into your kitchen, chances are that by the time the recipe comes to fruition, there's going to be a big mess left in your kitchen to be cleaned up. But that does not mean you don't encourage them to bake, or at least help you with it.
What you need here is a sound strategy, which should be something like the following:
Start by picking recipes that are fuss-free and easy to implement.
Since you'll be working with kids, try to ensure that the recipes you choose involve fewer steps and can be prepared quickly, else your excited little children may run out of patience with the whole process.
Plan in advance about how you would be delegating tasks to your kid(s), depending on their age and aptitude.
Keep all the ingredients, pots and pans, and baking equipment ready beforehand. Remember, children have short attention spans and can easily get distracted while searching for ingredients.
You might also want to keep a step stool ready, just in case your little one needs it.
Kids love working with their hands, especially when they know that it is going to transform into something delicious. They enjoy working with dough, cutting out interesting shapes, decorating cookies and cakes, and most of all, eating the tasty baked recipes they helped make.
Read on for some kid-friendly and quick baking recipes that you can make with your children.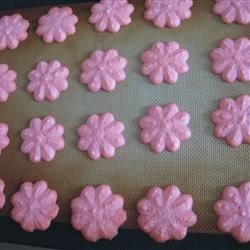 Ingredients:
For the cookies –
1/3 cup butter
1 small (3 oz.) package of cream cheese, softened
1 egg
¾ cup sugar
2 ¼ cups unbleached white flour
½ teaspoon baking powder
1 teaspoon vanilla extract
For the toppings –
Cream cheese frosting
Assorted sprinkles
Method:
Put your children's math skills to use by having them measure out all the ingredients and arranging them in separate bowls/containers.
Mix the butter and cream cheese in a large mixing bowl and beat them together until smooth.
Ask your kids to add the remaining cookie ingredients in the mixing bowl in the following order – unbleached white flour, sugar, egg, baking powder and vanilla extract.
Once again, beat this mixture well until it turns into soft dough.
Have your children put this dough in a plastic bag. Place this bag in the freezer until the dough is firm. This may take up to 2 hours.
Once the dough is firm enough, remove from the freezer and roll it out to a thickness of ¼ of an inch.
Preheat the oven to 350 degrees Fahrenheit and keep the baking tray ready with a greased baking sheet.
Meanwhile, ask your kids to cut the dough with cookie cutters of various shapes and sizes.
Place them on the sheet and bake for about 10 minutes (or until golden brown).
Remove from oven and let your kids decorate it with frosting and sprinkles. The cookies are now ready to be served.
Simple, wasn't it? Here's another easy-bake recipe for you and your little master chefs to try out –
Ingredients:
1 cup blueberry jam
2 tablespoon lemon juice
1 ½ cups all-purpose flour
¾ cup granulated sugar
¾ cup butter
1 tablespoon lemon zest
1 cup toasted and sliced almonds
Method:
Ask your kids to cut, grease and line some parchment paper on a baking dish.
Get them to stir the jam and lemon juice together in a bowl. Keep aside.
In a food processor, combine the flour, sugar, lemon zest and butter until slightly coarse.
Roll out the dough into a base for the slices, but make sure it's not too thin. Sprinkle ½ cup of the toasted almonds over it.
Ask your children to spread the jam mixture over the base and sprinkle the rest of the almonds over it.
Bake in preheated oven for about 60 minutes or until topping is golden.
Once it has cooled down, your kids can cut them in squares and serve them.
Had enough of the sweet and now want to bake something savory? Coming up is a great recipe with lots for your kids to do:
Ingredients:
10 slices of bread (multigrain or wheat)
1 cup sliced mushrooms
½ cup boiled sweetcorn
1 cup chopped onion
1 cup chopped tomatoes
2 cups grated cheddar/mozzarella/ gruyere cheese
½ cup butter
Salt and black pepper powder to taste
Method:
Ask your children to mix the mushrooms, corn, onion, tomatoes, salt and pepper together in a bowl and keep aside.
Have them butter the bread as well. (Cut out the bread crusts if you don't like them)
Heap the mushroom mixture on the bread slices with a spoon.
Get your kids to sprinkle the grated cheese on all the slices and cut them in any geometric shape.
Preheat your oven and grease your baking tray. Bake these toasties for around 15 minutes.
Once the cheese has melted, remove them from the oven and serve.
Tip – For more flavor you can add a bit of oregano and chilli flakes too.
Conclusion
Baking with your children can be fun but messy. However, the above mentioned tips will help you limit the mess to a minimum. You need to make sure that you're assigning cooking responsibilities that are suited to your children's age. Also, be careful about the safety aspect for your kids. With all that in place, we're sure you can look forward to an enjoyable and memorable holiday with your children in the kitchen.
Author Bio:
Millie Rainer is the community manager for BakersBodega, a cupcake heaven in Los Angeles, stocked with delicious fondant, essence, candy melts and cake supplies. You can hit her up on Twitter @MillieRainer if you're into cupcakes too!