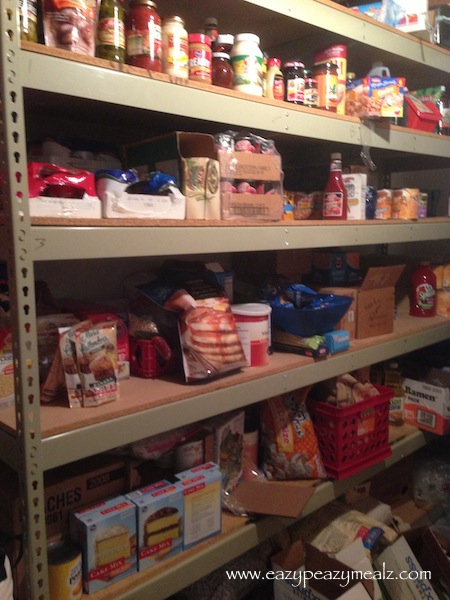 Have you read Part One and Part Two of our food storage series?
Using what you are storing is key to successful food storage.
Store food with recipes, instructions, and ideas.
There are many nights when I open the cupboard or fridge and can't think what to make for dinner. Being out of ideas is no fun. I am sure in an emergency situation, with higher stress levels, coming up with dishes to fix is not going to be any better. Thus, I suggest storing recipes with the ingredients needed to make those recipes. That way you have ideas on hand. You could even make recipe "kits" that are stored in gallon size bags and contain a printed recipe and everything you need to make that meal. I have not done this yet, but I am planning to, and I think it will not only help make my food storage more usable, but help me see any gaps that need to be filled in.
Invest in a food storage cookbook.
I have found that the majority of our food storage is inspired by the things we eat daily, so I already have a lot of recipes that just need a few adjustments for food storage items, rather than fresh. However, you can never have too many ideas for how to use the foods you are storing, especially the things that you might currently buy premade (bread, snacks, sauces, etc.)
Here are a few I recommend.
Cooking with Food Storage Made Easy
The Prepper's Cookbook: 300 Recipes to Turn Your Emergency Food into Nutritious, Delicious, Life-Saving Meals
Meals in a Jar: Quick and Easy, Just-Add-Water, Homemade Recipes
Practice makes perfect.
I have found that the more I cook/bake from scratch, the more comfortable I am doing so. This makes a food storage full of dried beans, rice, wheat, flour, sugar, oil, and other not-boxed, and not-canned items far less intimidating.
Plan one meal a week that you make out of your food storage. This will help you feel very comfortable and confident with using your food storage, help you rotate it, and make sure your family actually likes what you are storing.
Meal in a Jar: Check out this cookbook for more recipe ideas.