Are you a busy mom? Do you need a life hack for getting dinner on the table? Do you kind of, just a little, or maybe even a lot, dread dinner time? I know I do, and I work with food for a living. But the fact is, by the time of day dinner needs to be on the table, I am usually drained, wiped out, done. Even with a giant DP, having to think about what to make, let alone actually make it, and sometimes shop for the ingredients, is exhausting. So that is where this life hack comes in. This is the life hack for getting dinner on the table fast.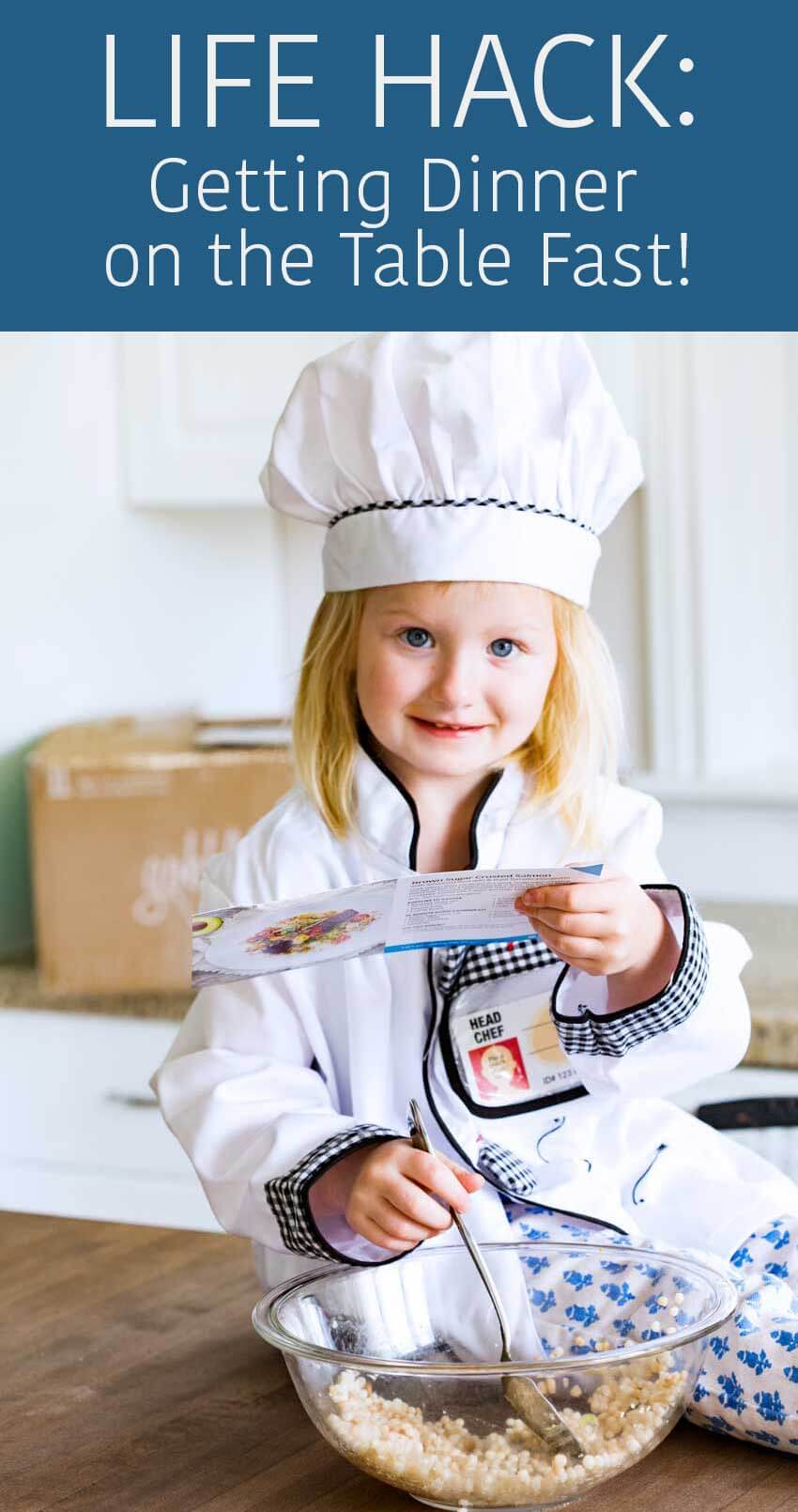 And not just pancakes or cold cereal, or a meal from the freezer section of the grocery store. I am talking about things like Salmon, or Gnocchi. I  mean, look at this meal? Doesn't it look amazing? The life hack is Gobble!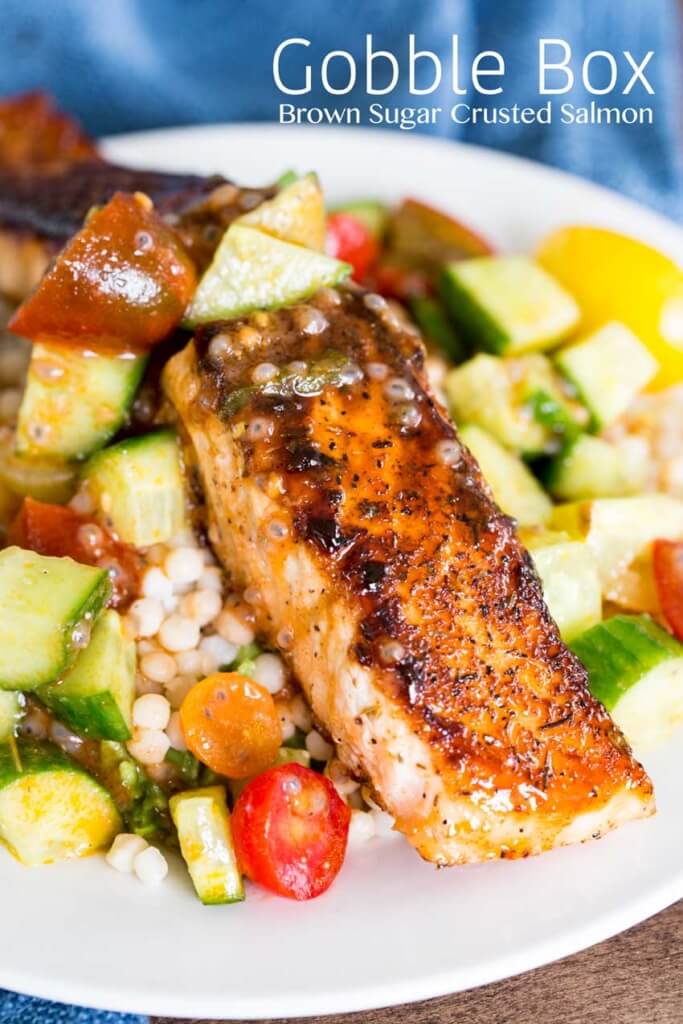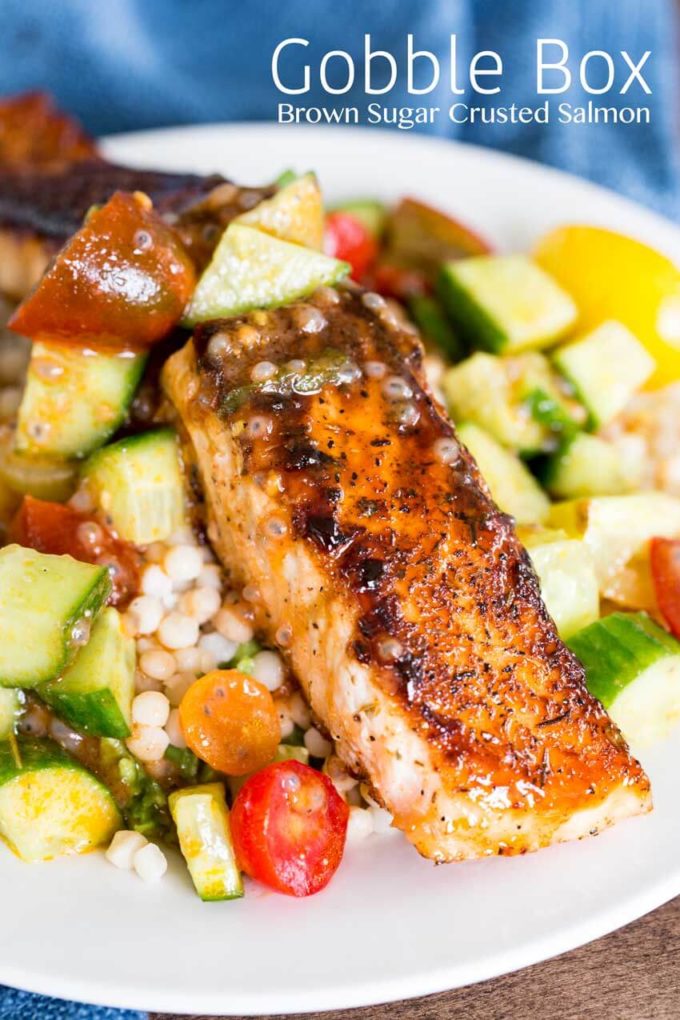 Brown Sugar Crusted Salmon
©Eazy Peazy Mealz by EazyPeazyMealz.com
Pin it to your Dinner board to SAVE it for later!
Follow Eazy Peazy Mealz on Pinterest for more great tips, ideas and recipes!
This tasty salmon dish came courtesy of a
Gobble
box. It is a subscription meal service. You know what I am talking about. Where you sign up online, and each week you get sent a meal or two, or three. You pay weekly, and they send you all the ingredients you need in a nice neat box, with recipe cards, and you assemble. So convenient right? Totally. In fact, so convenient that even someone like me, who cooks for a living, finds value in the box. Not only does it switch up the dinner menu, adding variety, which is nice. But it is fast, easy, pre-portioned, and totally yummy. Plus, it is simple enough the kids can help make it!
Here is what I love about Gobble:
Takes 10 minutes to make the meal.
Cuts out the shopping and planning.
Great tasting recipes.
3 step instructions, with a "what you need" section.
My daughter always wants to help in the kitchen, and the other day we were shopping and she saw this little chef costume, and had to have it. So we went ahead and got it, and now she wears it when she helps. Like here, she is stirring the couscous for me for the Salmon meal that came in my Gobble Box. I also got a tasty looking pasta dish. Can't wait to try that one next.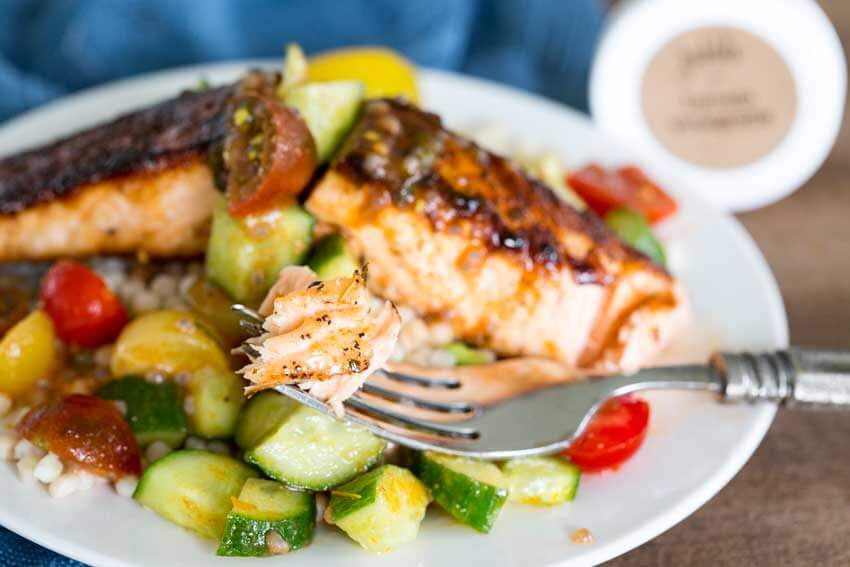 If it is anything like this Brown Sugar Crusted Salmon with smashed avocado and a cucumber and tomato vinaigrette salad with couscous, I can't wait to dig in. Yum! So what makes Gobble different? Well, the recipes are awesome, and they tell you if they are kid-friendly or not. Since I love the idea of not only having easy to make dinners, but lunches, I think a combination is great. They also only take about 10 minutes to make. This is awesome, and far faster than many of the subscription box services out there. I can handle 10 minutes. Even on busy nights, take out or drive through can take longer than that.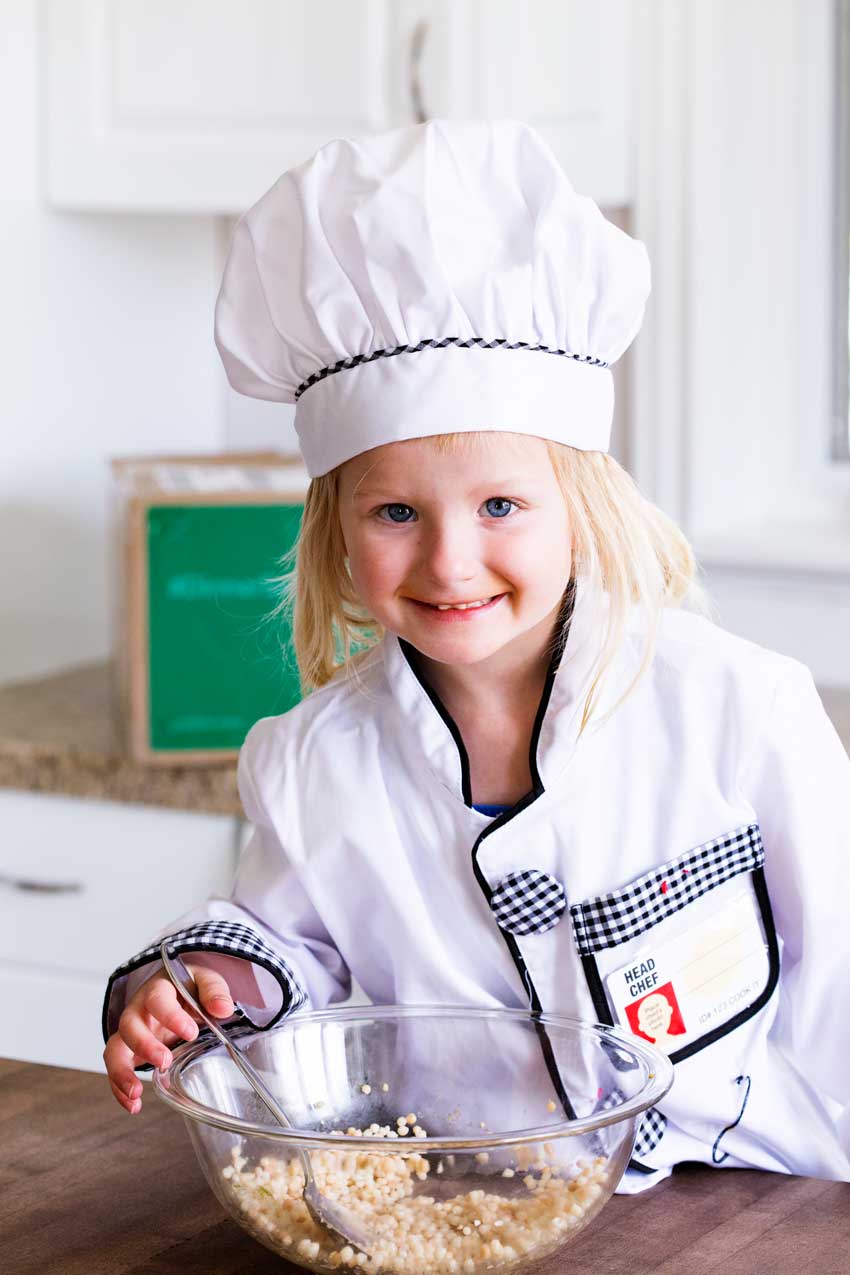 Getting to help!
Ok, isn't she cute? I mean that right there is worth it to me. Her getting to help, and being excited about it. I liked what I was sent for this post so much I signed up and am getting my next order in a week. And it is perfect because I am heading out of town, so the hubs will be making dinner. This is a great way to make that easier for him, and make sure my kids get food that is good for them. Can't wait! I am getting Lemon & Herb Greek Chicken with Artichokes & Peas, Italian Flank Steak with Polenta & Balsamic Dressing, and Shrimp Escabeche with Kale & Gigante Beans! Mmmmmm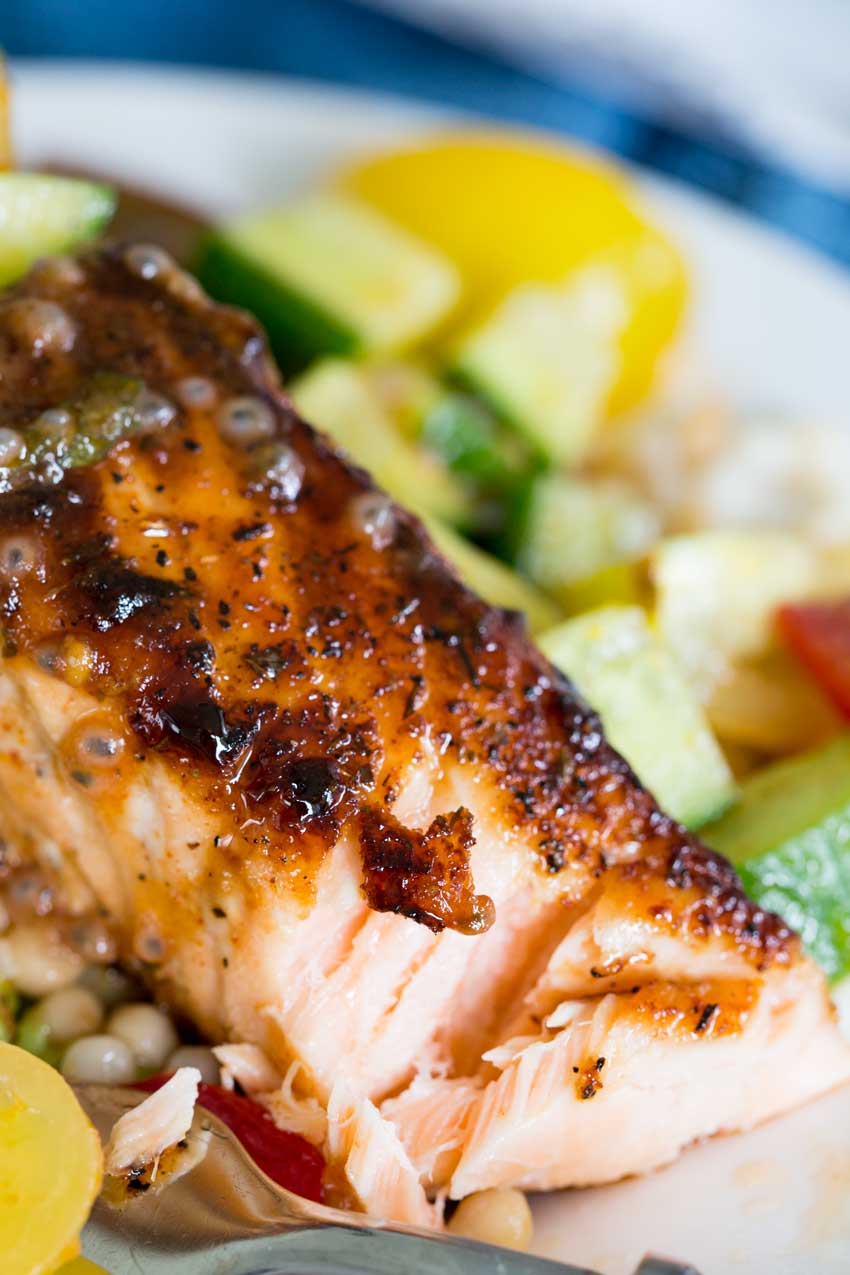 If you give it a try let me know what you think!
Pin to your Life Hacks board: