This post is sponsored by Messenger Kids and SheKnows Media.
Messenger Kids is a tool that functions like the modern-day pen pal; it allows kids to stay connected with newly made friends from travels, as well as stay connected with friends and family who are far away or do not live nearby.
Messenger Kids is a fun way for kids to connect and share in a meaningful way. They get to have fun, express their personality with stickers, masks, and writing tools, while being able to text, video chat, and send photos to their parent-approved friends and adult relatives. The best part is that adult contacts don't even have to install the app because messages from Messengers Kids can be received via their regular Facebook Messenger App.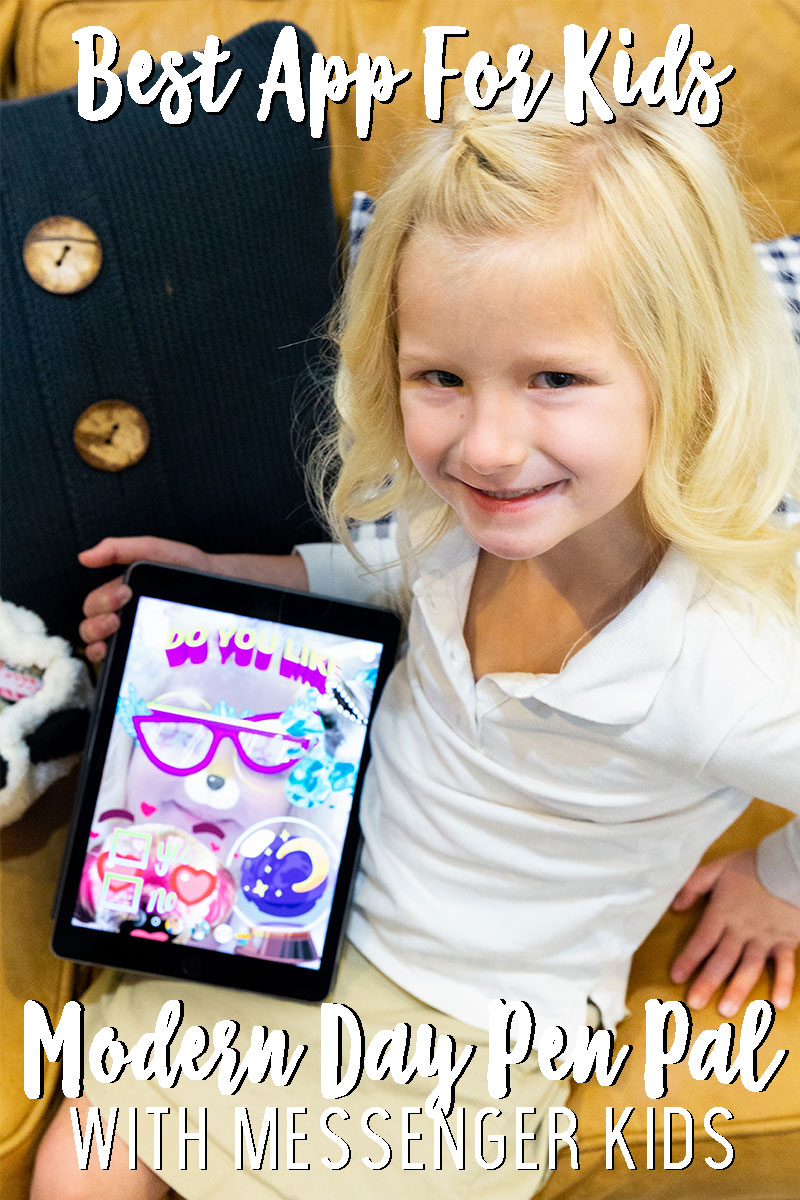 One of the things I love most about traveling with my kids is how they have learned to accept new people and cultures and make friends all over the world. As a family that travels a lot, it can be challenging to maintain these new friendships and stay in touch, especially when we are often in different time zones, countries, etc. This has been especially difficult for my 5-year-old, as she isn't writing yet, making traditional pen paling, texting, or emailing difficult.
She has the biggest heart. She is the first one to walk up and introduce herself to others, and calls any kid she sees her "friend." I love it. She is making more and more friends who she wants to talk to, connect with, and have fun with. We always struggled to find a way to help her do so until Messenger Kids helped us to eliminate the problem!
Messenger Kids has helped us to eliminate this problem. With this fun app, she can chat with, send stickers to, and video call her mom-approved friends, no matter where they are in the world. There is no membership fee or service required, she just needs WiFi and her contacts need to have either Messenger Kids or Facebook Messenger (depending on if they're kids or adults).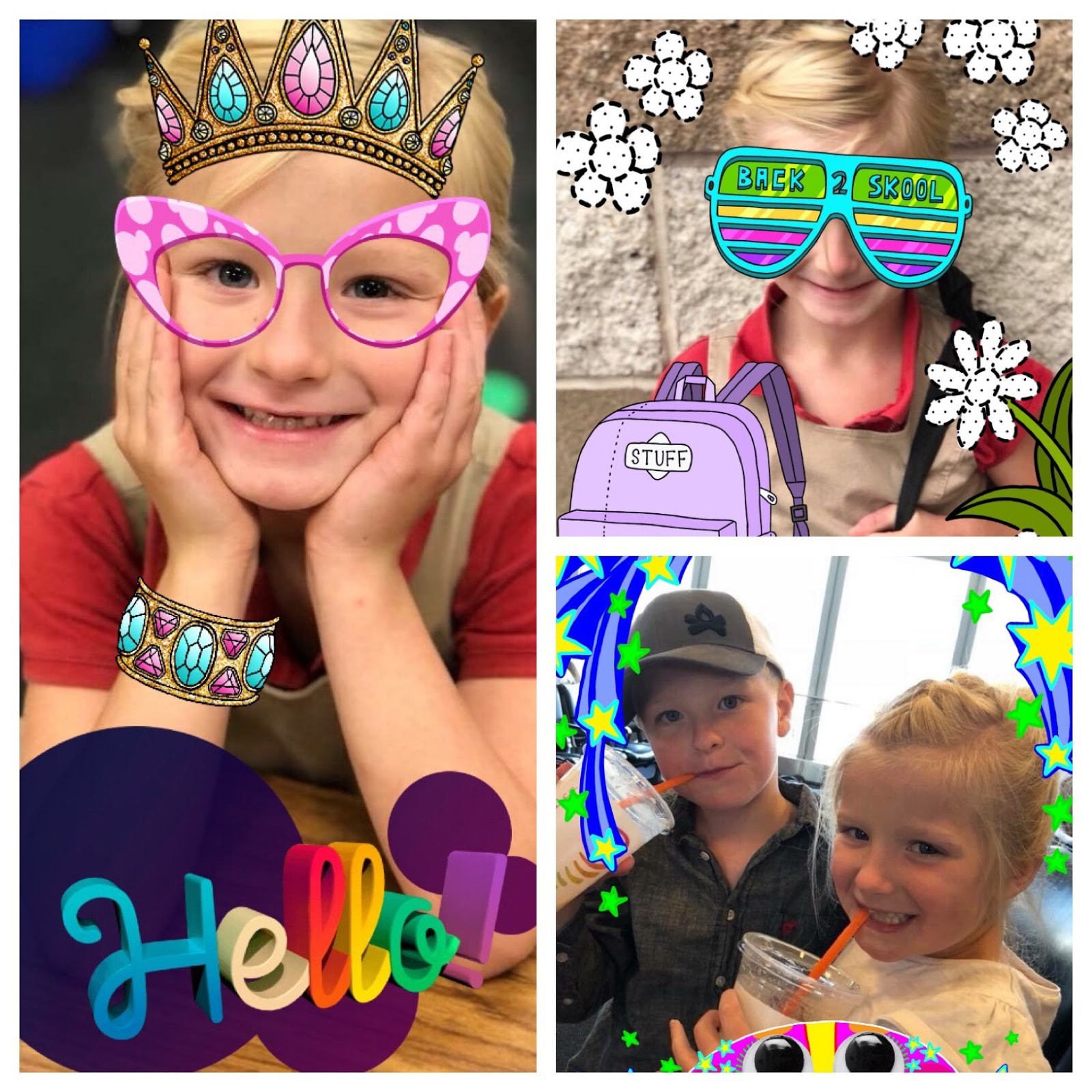 Messenger kids is great for both her pen pals and our family, too. I love that when I am traveling without my daughter, I can get sweet messages from her, and fun photos and stickers!  She loves using the different masks to send silly messages.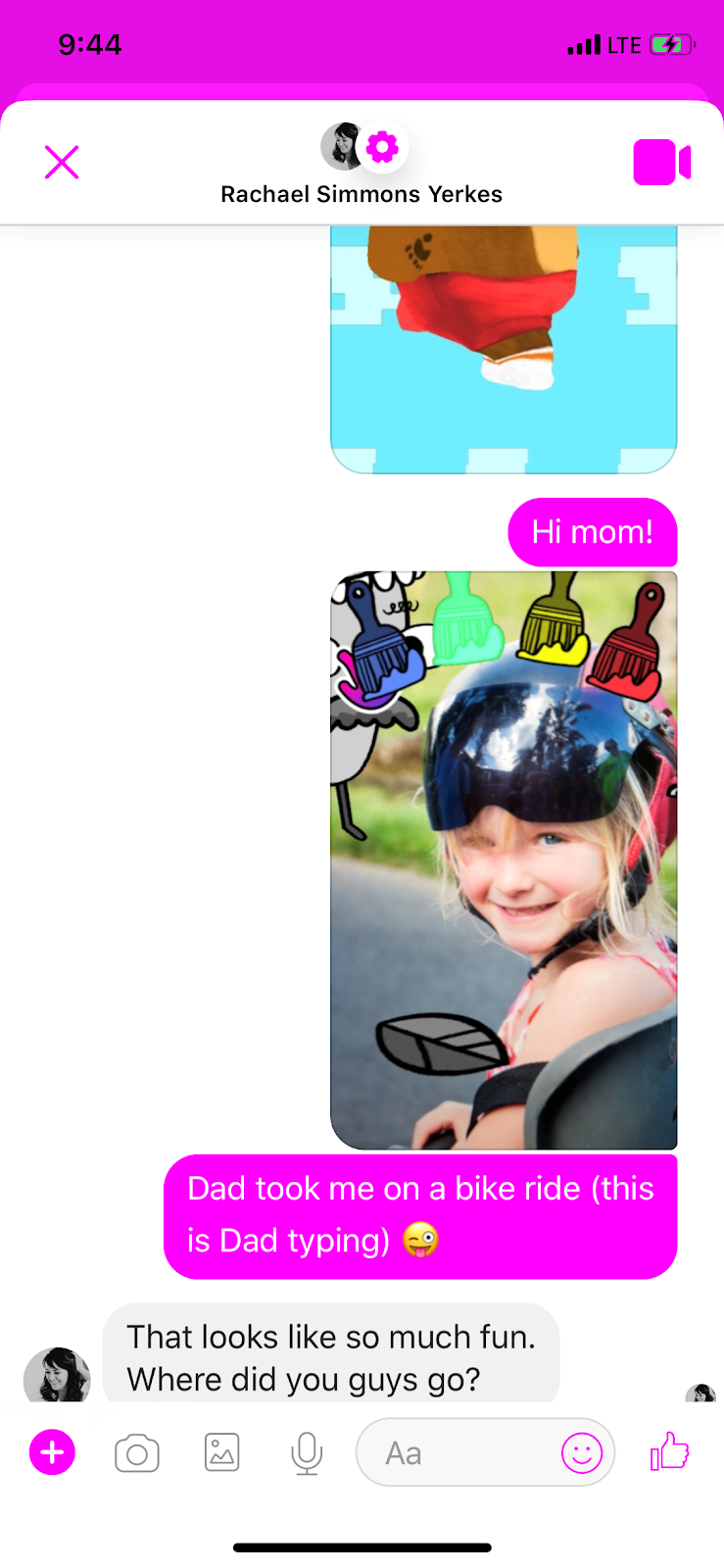 I honestly did not realize how much all of my kids would love being able to stay in touch with their friends with this app – but Messenger Kids has been so fun for them! It has not only facilitated being able to keep up with friends in other countries and time zones from their iPads, it has become a fun past time.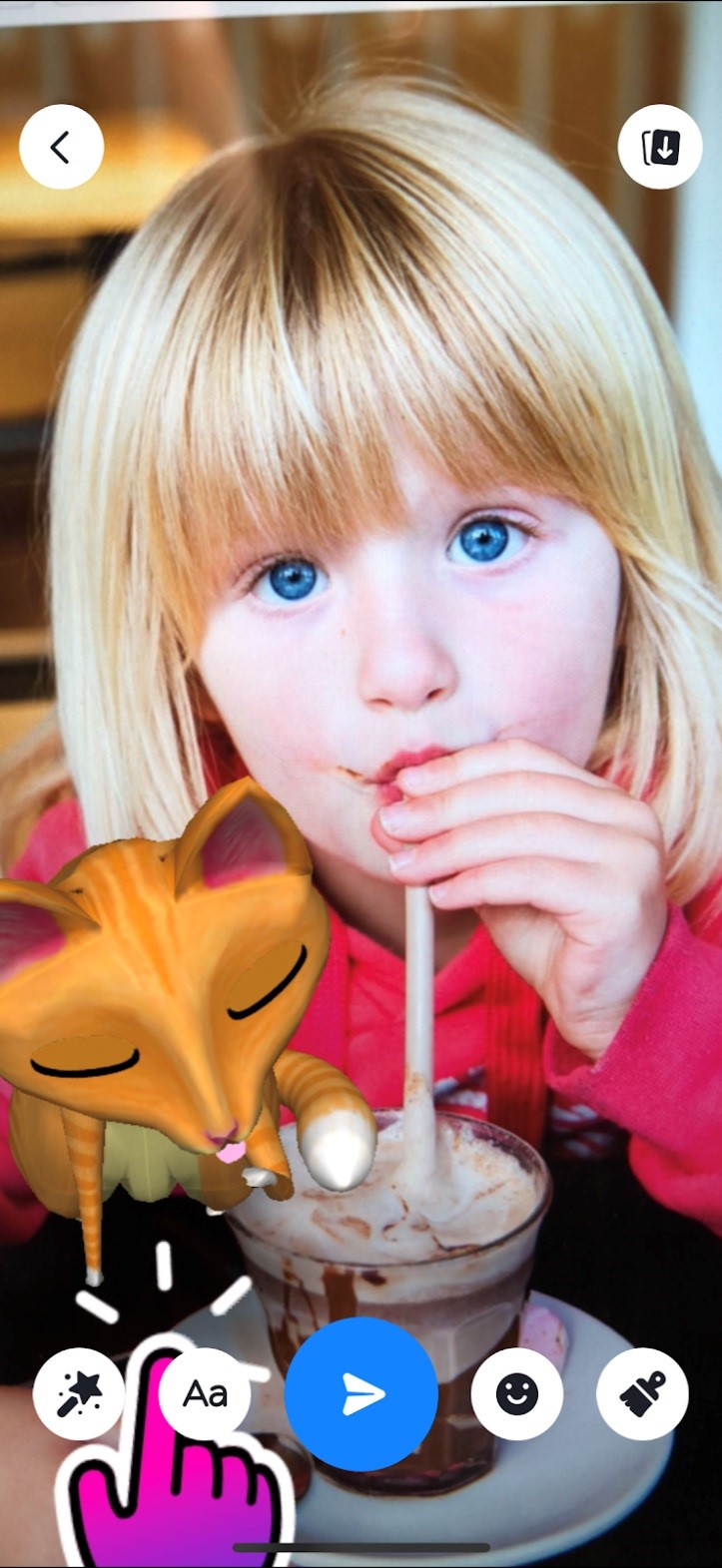 Messenger Kids was designed with kids in mind. It has a library full of kid-appropriate and specially chosen GIF's, frames, stickers, masks, and drawing tools to let kids express creativity and personality. This makes their modern-day pen pal activities all the more exciting and appealing to them. Sending photos with fun masks and stickers has definitely become a favorite past-time.
In fact, my daughter loves it so much, I have had to take advantage of the Sleep Time mode, which allows parents to limit screen time, and set limits on when kids can use the app.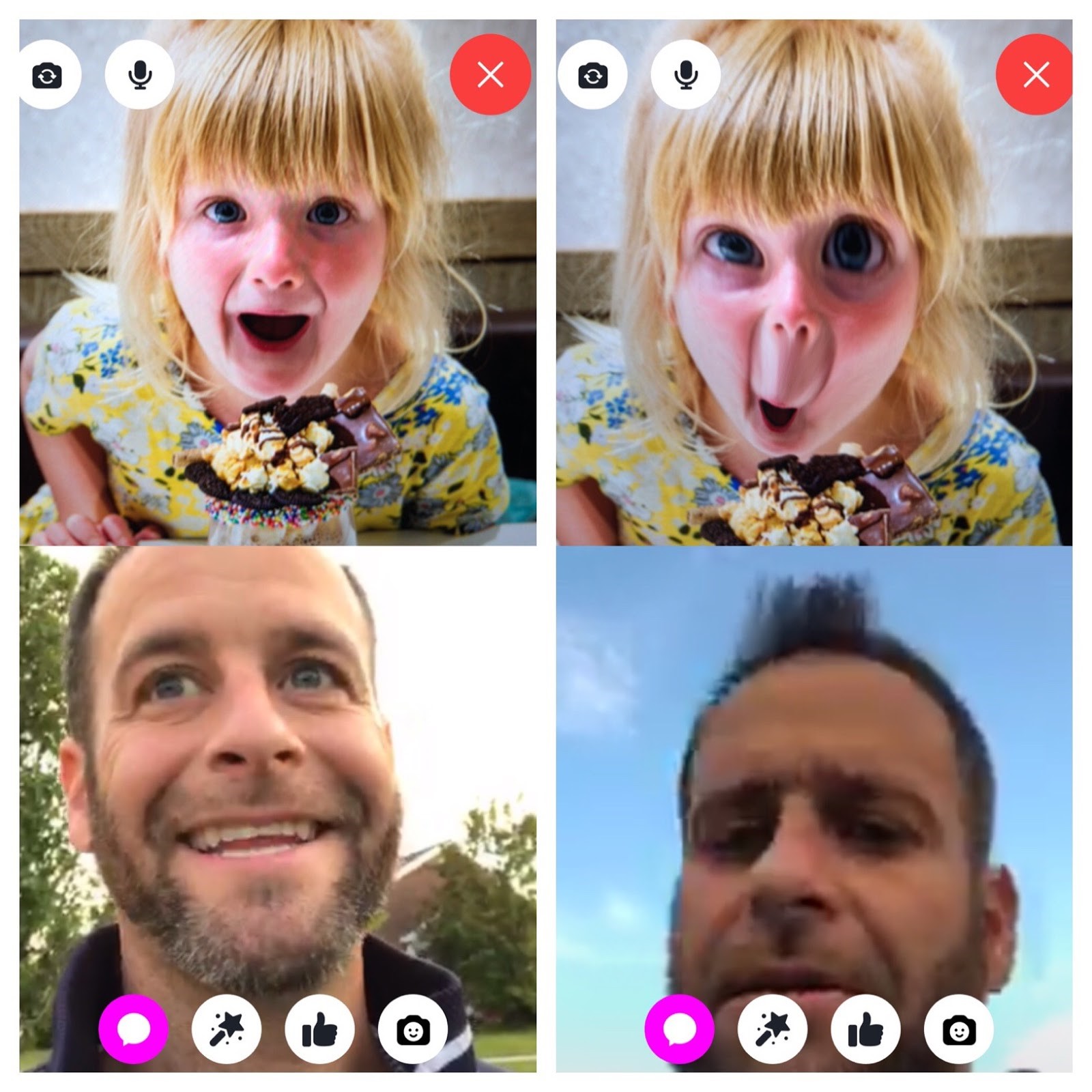 As a mom, I love that Messenger Kids is a safe place for my children to connect. I don't even have to worry about inappropriate things popping up in ads, because it is ad-free. I also don't have to stress over a predator targeting them, because no one can connect who isn't parent-approved. It is easy for me to approve contacts and change controls and settings through the Messenger Kids controls panel in my existing Facebook App.
Additionally, the messages don't disappear, which means I can check to make sure everything my kids are sending and that is being sent to them is appropriate.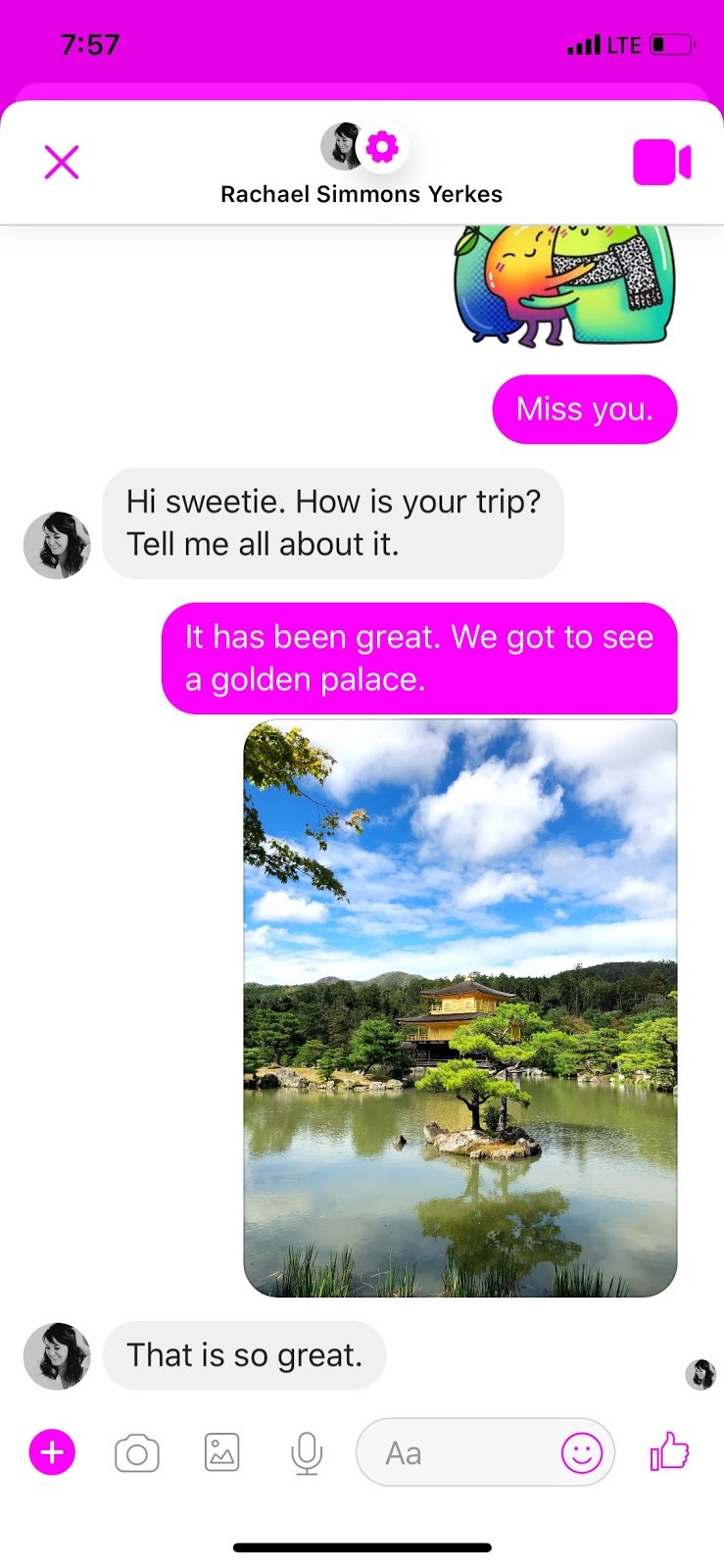 If you are looking for a fun solution to help your kids have a pen pal, even the ones who aren't writing yet, Messenger Kids is a great option.