This post is sponsored by McDonald's, but the thoughts and opinions expressed here are my own. The New Espresso Menu available for a limited time at participating McDonald's.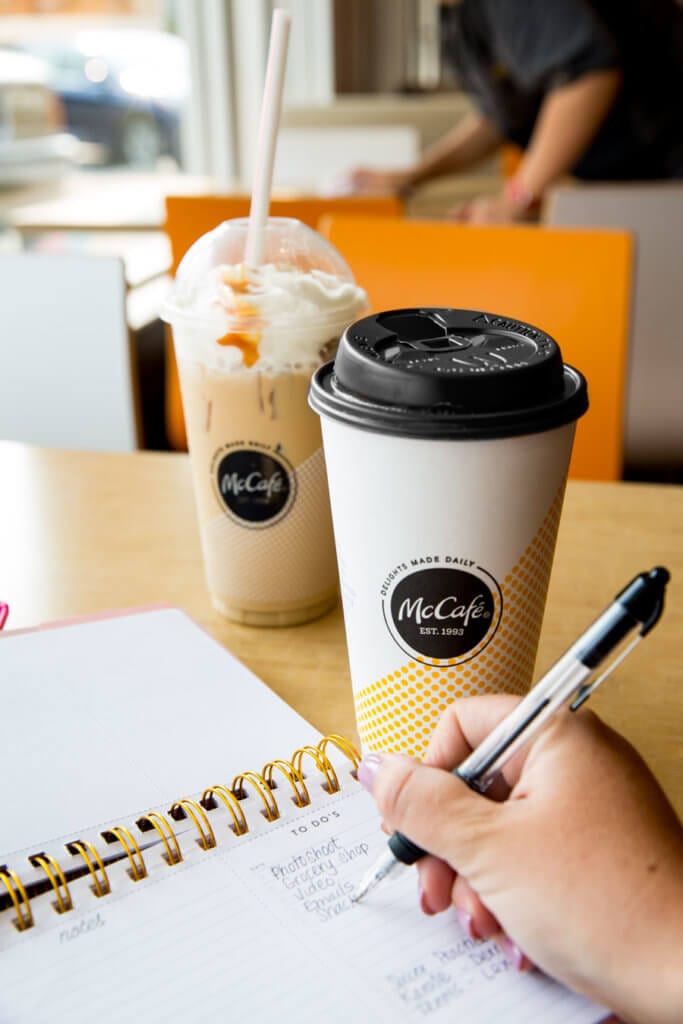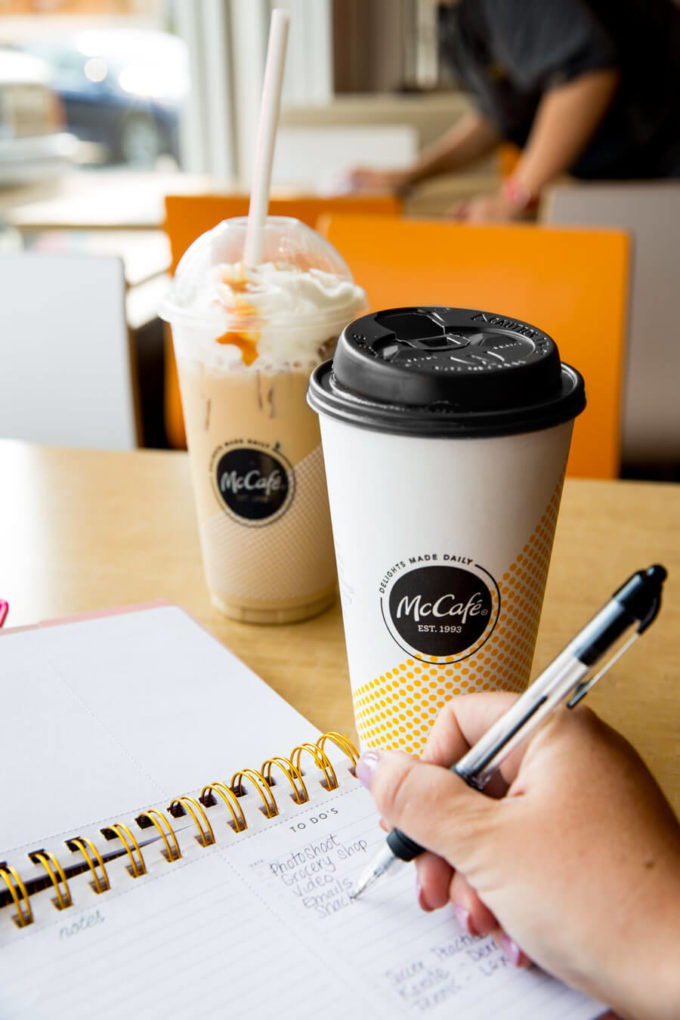 My kids are back in school, and things are slowly starting to get back to the normal level of chaos around here.  But the holiday season and the craziness that ensues is quickly coming, which is why today I wanted to talk a little bit about my daily routine, and why it is so important to me.
As a work from home mom routine is everything for me. If I don't have a good routine in place for everything from school lunches to getting everyone where they need to be, I end up feeling frazzled and out of sorts with my kids, my husband, and everything else.
Working from home has a lot of perks, like working in my PJ's, being there for all the games, recitals, art shows, holiday concerts and programs, etc. I love that I set my own hours, I get to be at home during those cross road hours, and have so much flexibility in my work. I really love that if I want to, I can blow it all off and spend the day binge watching my favorite shows.  
But there are some drawbacks too. Like the fact that I am always at work. That it can hang over my head and cause undue stress. That the lines between work time and family time are often blurred, or in some cases, non-existent. After all, there is a never ending list of things that could be done.

In order to find a better work/life balance, I have started implementing a daily routine that has helped me so much. Part of my routine is taking care of me, having a few moments of peace and alone time after the morning hubbub of getting everyone out the door for school. A chance to relax and clear my mind so I can more clearly outline what I need to do that day. What the big priorities are. And when I am going to call it quits for the day.
I like to grab my favorite drink…currently Pumpkin Spice! And make a list of the things I am going to tackle.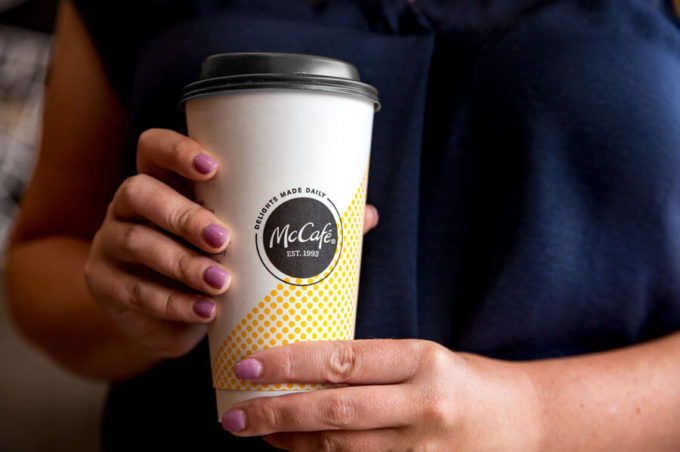 No matter what I'm about to tackle, nothing comes before: enter a stop at McCafé!
I have to tell you guys a little story. So earlier this summer, my son downloaded the McDonald's App, and part of the app is deals of the day.  Every single day he would ask me to take him to cash in on the deal of the day. Sometimes it was a buy one get one free on a sandwich or a discounted menu item. He always seemed to talk me into taking him. Well, one time, the deal was a FREE Medium McCafé with any purchase.
I got hooked.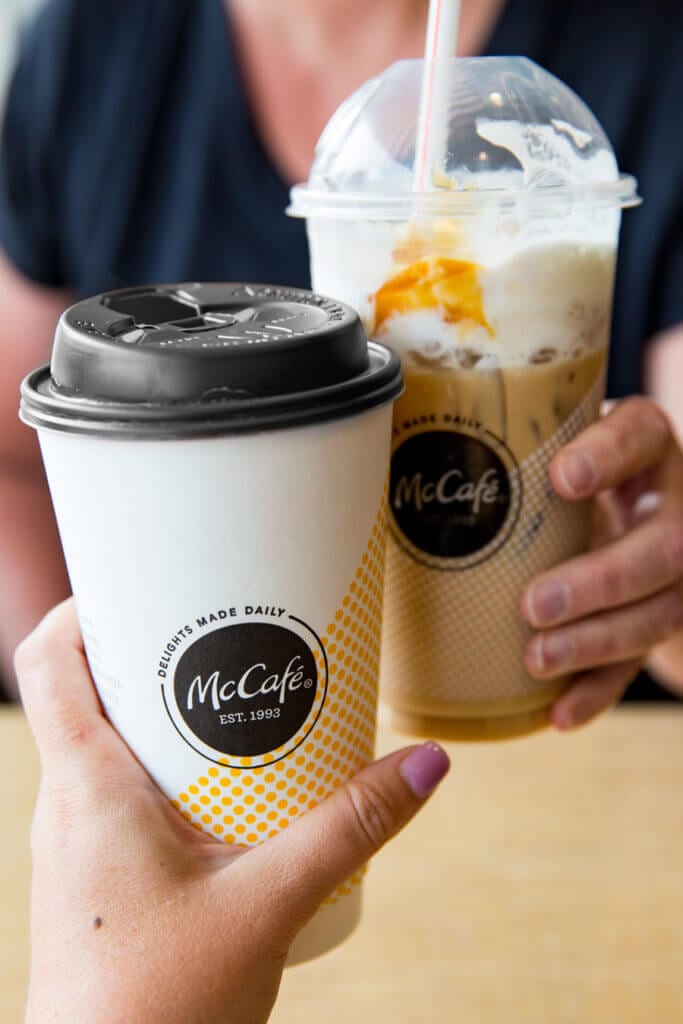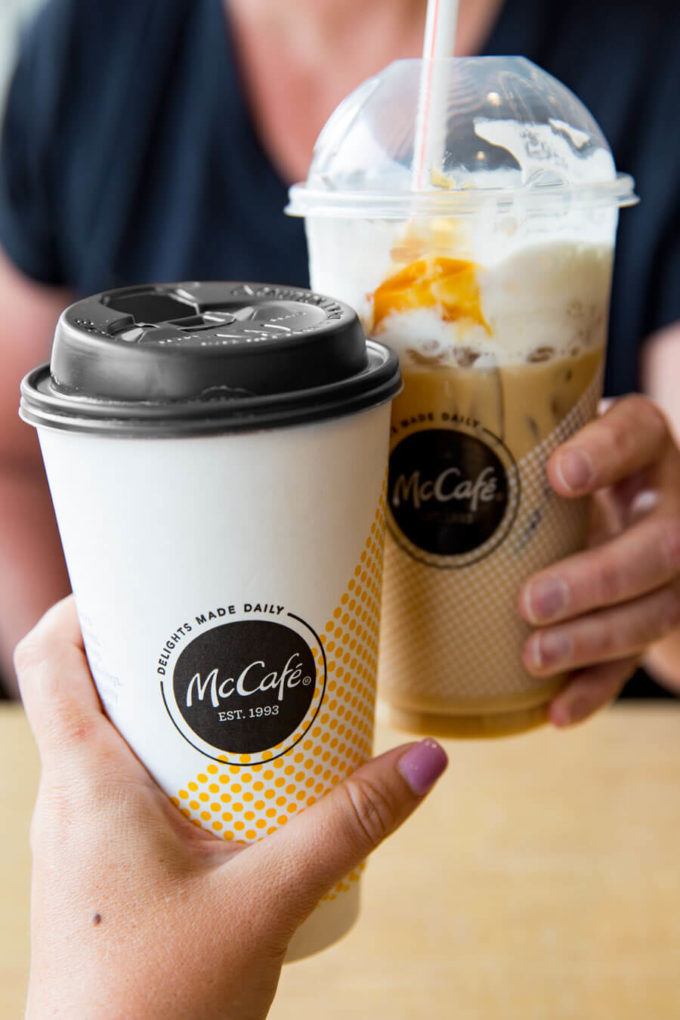 And now, part of my morning routine is using that app for a great drink, and a little alone time to plan out the rest of my day. I can sit and sip, and make my list.
There are a lot of fun options on the McCafé menu from coffees to shakes and smoothies. They have recently launched a new line of café-quality espresso drinks including Caramel Macchiato (iced and hot), the recrafted Pumpkin Spice Latte (Sept – Oct 31), Mocha (iced or hot), Cappuccinos (including vanilla cappuccino), and Americanos.
Try any small McCafé beverage for only $2 and when you buy 5 any size McCafé beverages, you get one any sized McCafé beverage free with the App. A la carte only. Limited time only at participating McDonald's. Cannot be combined with any other offer or any combo meal. ©2017 McDonald's.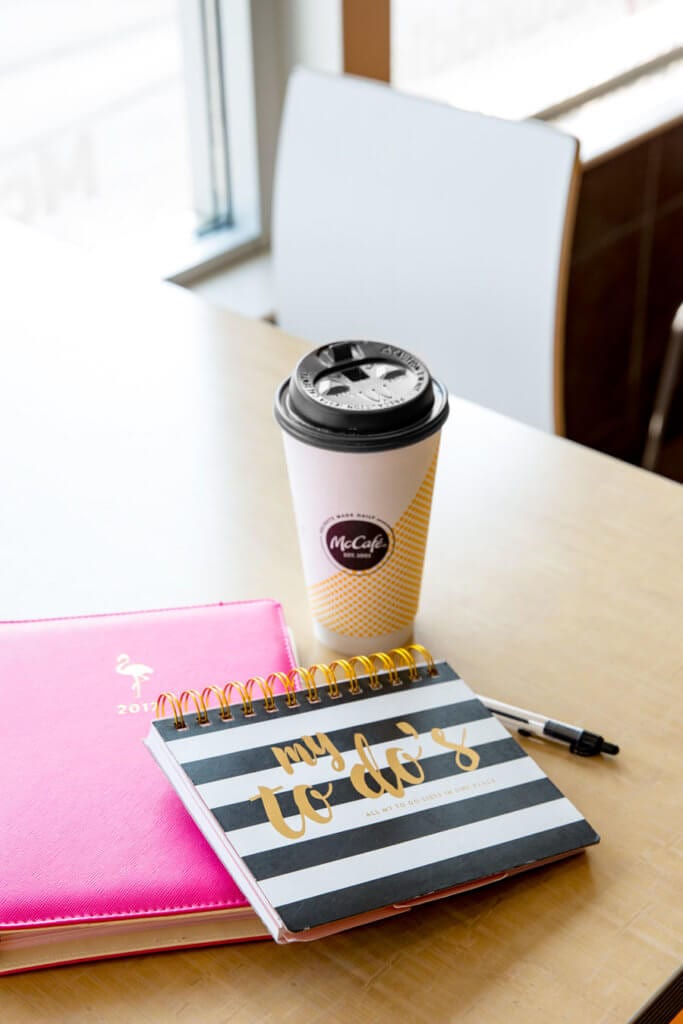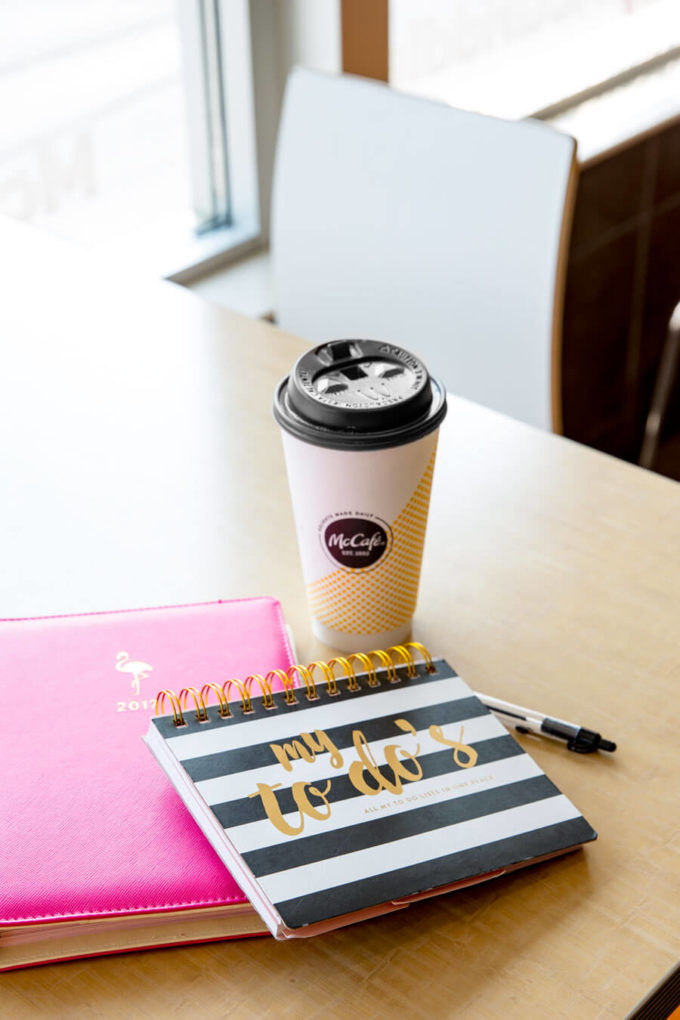 So if a morning moment to yourself, and a fun drink are part of your morning routine, or you just want a morning with friends to relax and chat, try a new McCafé espresso beverage today! Find a store near you here: https://www.mcdonalds.com/us/en-us/restaurantlocator. html?locate=true&radiusSelected=5 and be sure to download the App. It is really awesome!
Taking time for me, and planning out my day, including when I am going to stop working and just do family has been a sanity-saver. Hopefully I can keep it going when the holidays roll around and things get busier.
What are your morning routines?
Valid 1/18/17 – 12/31/17. McD App download and registration required. Valid only at participating Mcdonald's. ©2017 McDonald's