What makes you happy? One of my biggest goals for 2016 has to do with more fervently pursuing my passions, and not spending or wasting time on things that just don't have a happiness ROI. So today I thought I would share one of the ways I am getting more centered, focusing better on my goals, spending more time on the things that actually matter, and more authentically living my truth. And it all starts with my new morning routine. When I start my day off right, taking time to take care of me, it is easier to not get lost in the shuffle, but to remember my goals, live my dreams, and be see the big picture through the piles or laundry and long to do lists.  So I am sharing my routine, and the reasons behind it. Part of that routine is my favorite new drink: Naked Cold Pressed Juices.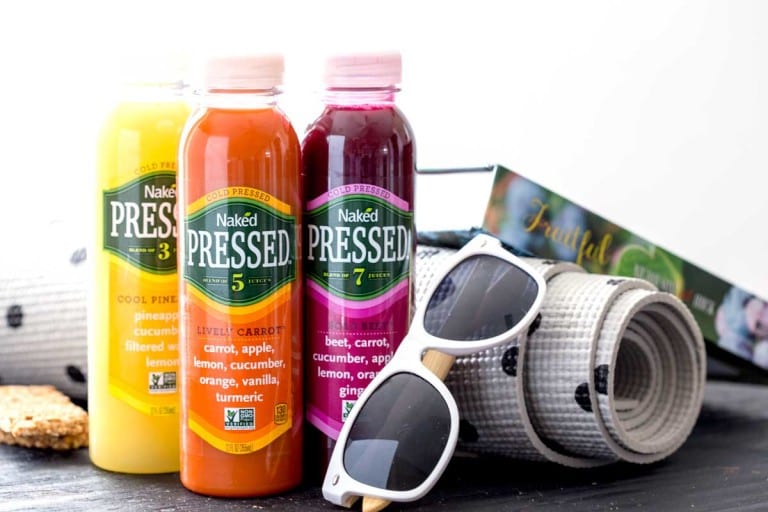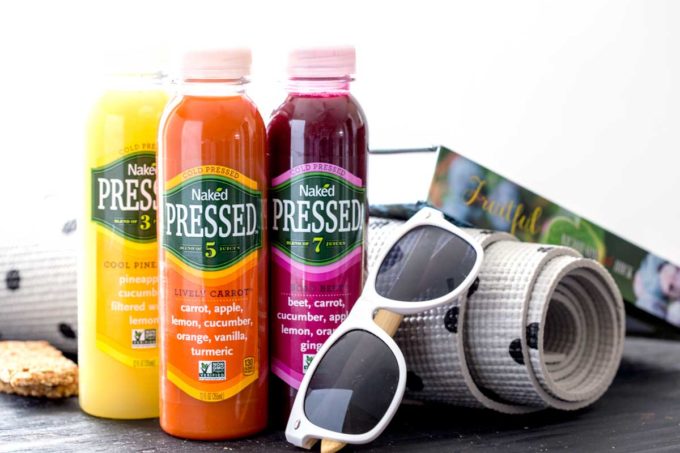 I saw these juices in the store for the first time recently, and being a huge fan of cold pressed juices, and all the wholesome deliciousness they bring, I knew I had to try them. I bought the Cool Pineapple, Lively Carrot, and Bold Beet, and I can't even begin to tell you which one is my favorite because I loved them all. But before I tell you more about this juice, let's talk about why I am starting a new morning routine, and how they fit into it.
I just got back from a beautiful vacation to Puerto Rico. I took my daughter and met up with a couple of my blogging friends, and we spent a few lovely days talking, laughing, and laying on the beach. And look at this beach. How could you not enjoy it? That is my daughter enjoying the sunshine and sand. She was so happy and carefree. It made wonder: When did I forget how to just be carefree?
After some reflection I realized I lost my carefree attitude because I wake up and immediately start on the responsibilities in my life. I realize that being an adult involves responsibilities, and that it is good and healthy to think about and worry about those responsibilities. But it is equally important to find moments of joy, of relaxation, and peace.
One of the afternoons we spent at the beach we started talking about what makes us happy. Like really happy. Not just in the moment happy. With blogging it is often easy to get kind of caught up in the blog. For most of us, our blog is like a child. We nurture it. We feed it. We watch it grow. We cheer for its successes, and mourn its failures. It can be all-consuming. And while there is a real beauty in being able to make an income doing something we love, it can also be a real energy suck. It is easy to get caught up in comparison, competition, and trying to reach that next milestone. If often steals our focus, demands our attention, and leaves our loved ones feeling neglected. So we talked about how to put the things that matter, really matter, first, and keep nurturing our blogs, but not at the expense of our lives.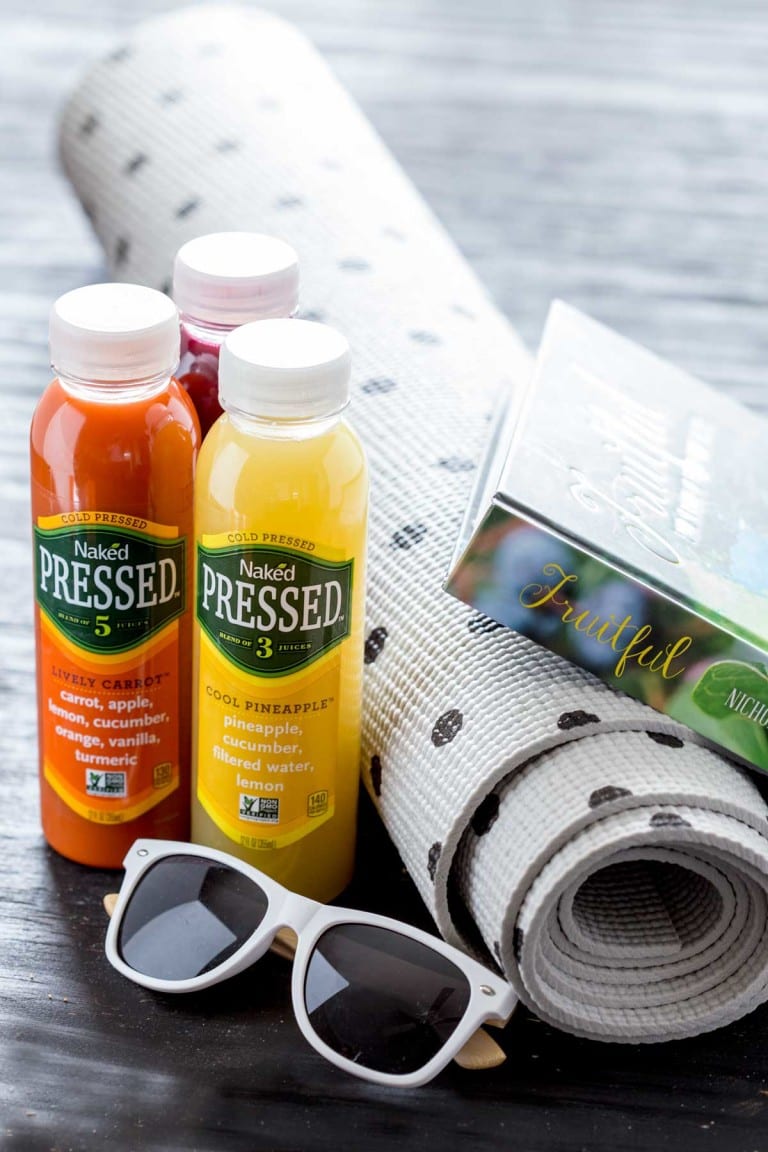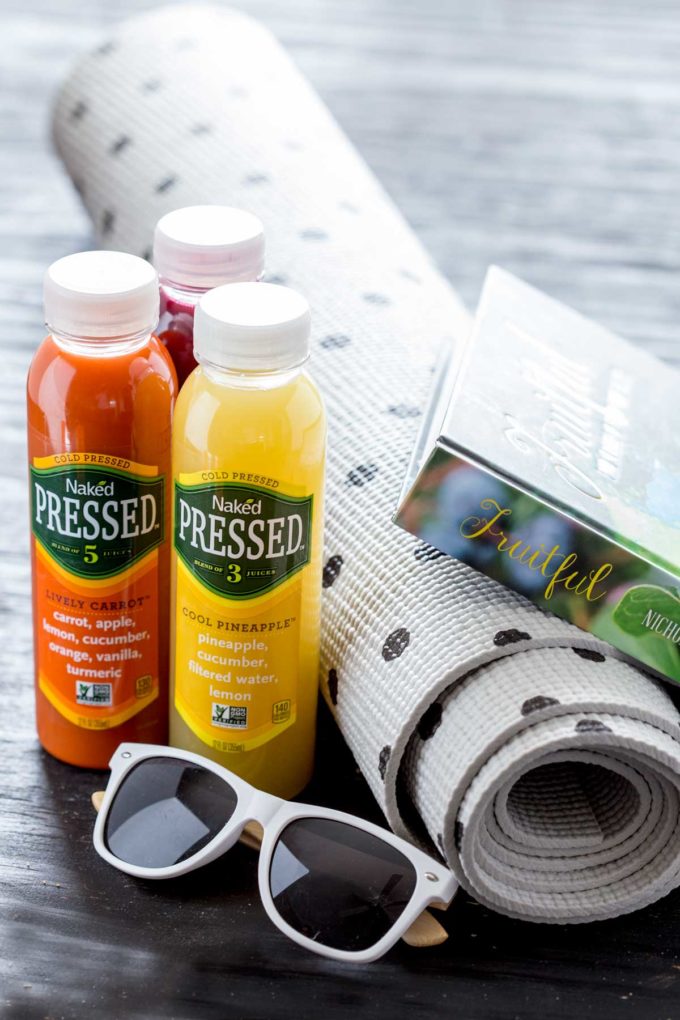 While in theory that sounds simple enough, it is actually WAY harder than you would think. I kept trying to do it, and failing. So, like most challenges, I thought I would try to break it down into easier, bite-sized chunks for me to use to make changes. And I realized I really needed to start my day off right. I needed a realistic routine that allowed for my responsibilities while not putting myself last. It had to be simple, something I could achieve at home, and fit into a tight schedule. As I have mentioned numerous times, my mornings are always chaotic. I am usually rushing to get my kids out the door for school, clean up messes, and get things done from my blog to do list. I often sacrifice healthy eating, exercise, and sometimes even hygiene for this. And so I knew my morning routine would be a great place to start.
My new morning routine involves some feel good "hacks" that are really just simple things for a better day:
15 minutes of yoga…not too much time. I don't have to leave my house. I just pop a yoga mat down on the living room floor, and pull up a YouTube video.
Drinking Naked Pressed juice…flavorful cold-pressed juices made with high-quality ingredients and masterful blending. It is a fast and easy way to get nutrition in my day, and it tastes great!
Doing something to improve myself and my mind…reading, studying, meditating. I look through cookbooks, or take a class on Lynda, or write in my journal.
Getting some fresh air and sunshine…even if it just means going for a walk around the block.
This routine takes less than an hour to get through, and leaves me feeling great, and mentally, emotionally, and physically prepared for the day. I am finding I feel better and get more done during the day when I stick to this. And I am being more true to me.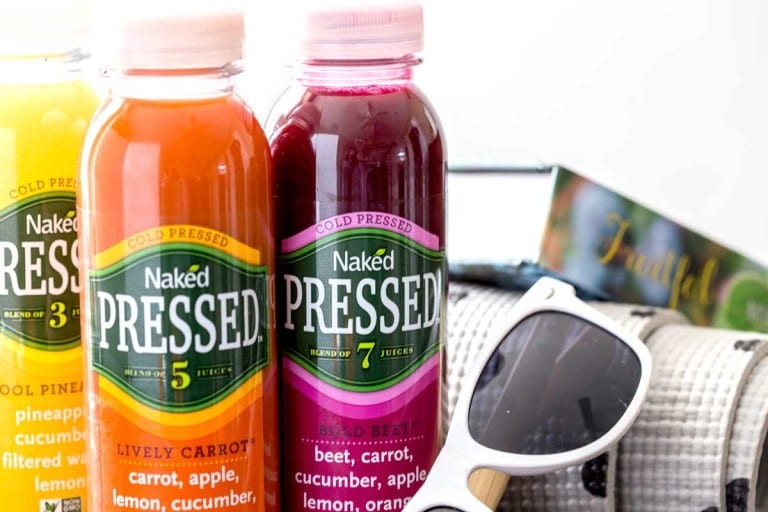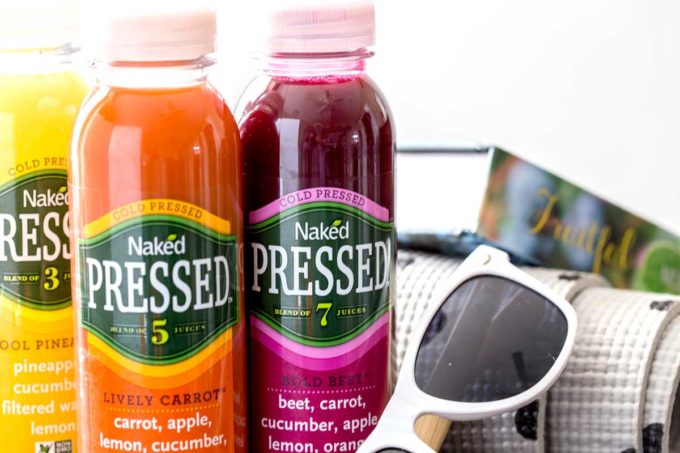 And Naked Pressed juices fit into this routine seamlessly. They give me easy access to the highest-quality fruits and vegetables. I have no excuse not to get goodness inside my body when it comes in such a simple, and easy to consume form. And heaven knows I need simple in the mornings. Plus they taste so good.
You can find these in select West coast stores now, and they are being rolled out across the nation this year. There are 5 awesome varieties to choose from, and each Naked Cold Pressed Juice is made with ready-to-eat, high quality fruits and vegetables that are cold-pressed right into the bottle. The juices are shipped immediately to ensure only the highest-quality, best-tasting juice hits the shelf every time. Plus they have no added sugar or preservatives, so you know you are getting something good!
Anyway, that is my new morning routine. It may seem insignificant, but I am hoping that by implementing changes for a better me, I will learn to find more joy in life, and be a little more carefree, and more passionately live my truth! I am hoping that changing how I start my day will help me better prioritize my life, and put my family first. Who wants to join me?
I was selected for this opportunity as a member of Clever Girls and the content and opinions expressed here are all my own.