I participated in a In-Home Party Activation on behalf of Influence Central for
Weight

Watchers

Sweet Baked Goods. I received product samples to facilitate my review as well as a promotional item to thank me for my participation.

Rich chocolate flavored brownie with a salted caramel layer that is melt in your mouth delicious!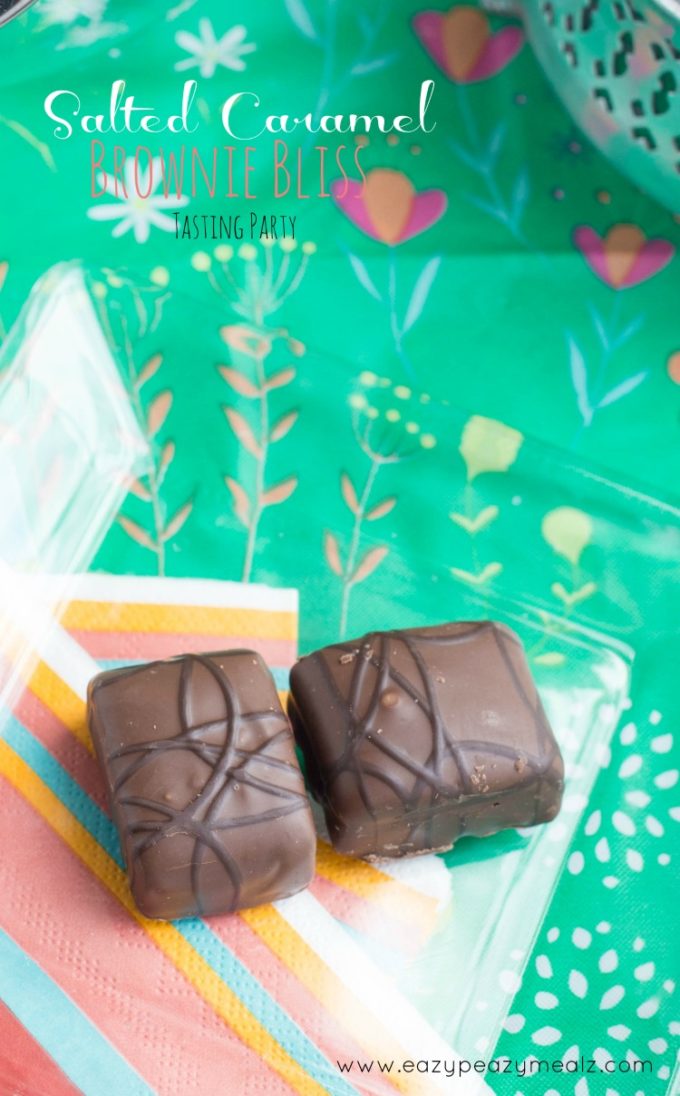 Hi! I'm Rachael and I am addicted to sweets.
I love a good treat. Brownies, caramel, chocolate, peanut butter, basically if it is sugar and in the form of a truffle, bar, brownie, tart, or anything else that even slightly resembles dessert, I am in!
All in.
I know I am not alone in this, but sometimes we want a treat and don't want to feel guilty about it. Right? I struggle with portion control. I will make a tray of brownies, and then eat the WHOLE thing!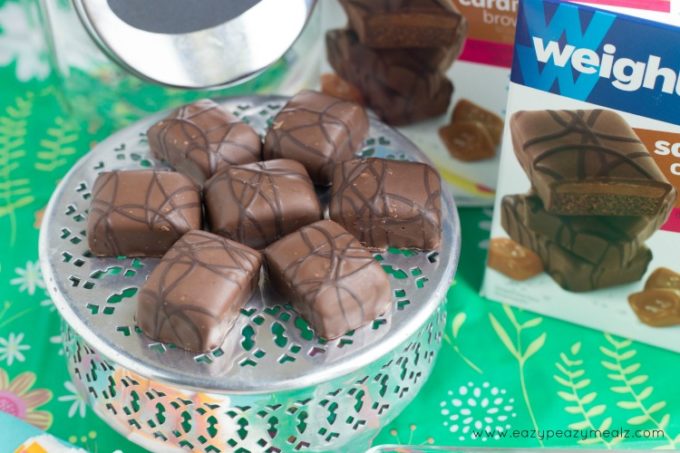 Today I am not sharing a recipe with you, but rather a fun and easy dessert option! I was recently introduced to the line of Weight Watchers Sweet Baked Goods, in particular the Salted Caramel Brownie Bliss and was shocked at how tasty they are. I don't know that I would have ever picked them up on my own. But now that I have tried them I am hooked. And so is everyone I have shared them with.
First of all, totally indulgent taste, but in a portion controlled size. They are packaged individually, making them perfect for throwing in my car or purse for when I want a little indulgence. They come in a box of 6, and are only 90 calories each, or 2 Weight Watchers points, and taste awesome. This sweet and salty treat really delivers that rich brownie and salted caramel flavor I love! Like seriously, you would think they were bought at a bakery.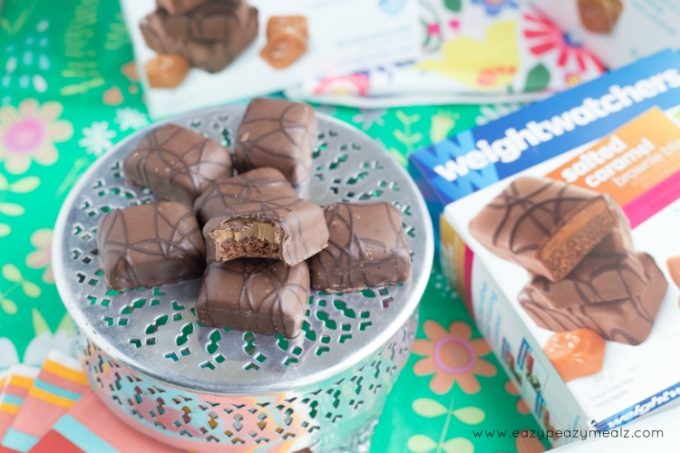 I was so impressed with how yummy they were I had a little girl's night in party and served them at it. I offered a blind taste test! I unwrapped the bars, and placed them on little trays across my dessert table. I gave each guest a card and pencil so they could write down a guess of where they came from. No one guessed right, and everyone was shocked when I told them they were Weight Watchers Sweet Baked Goods.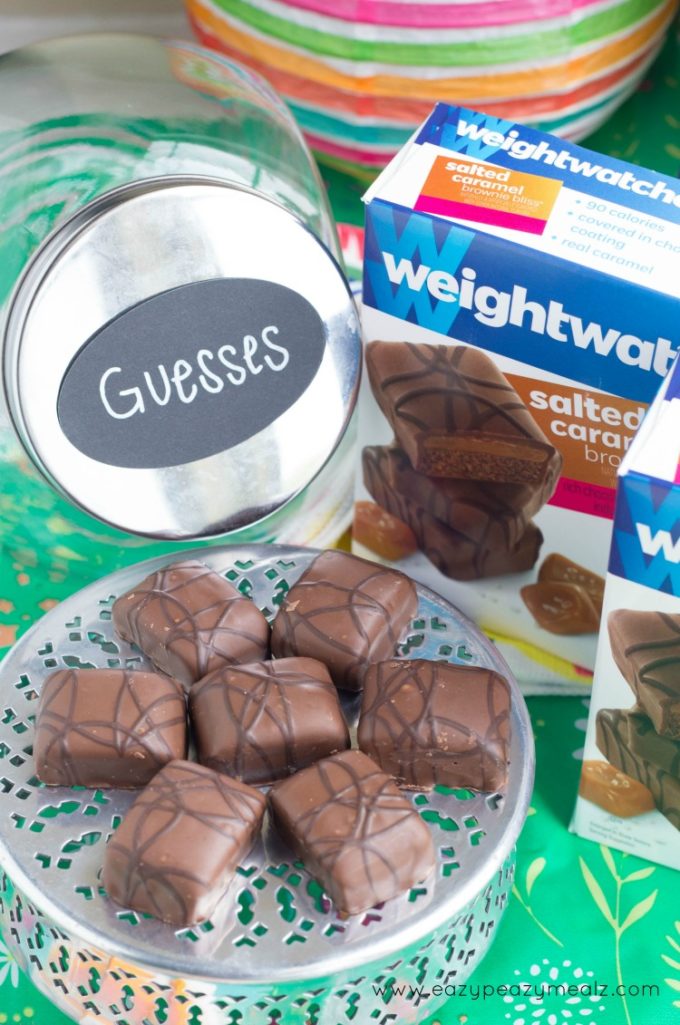 The surprise on everyone's faces was priceless! Especially my Mother-In-Law!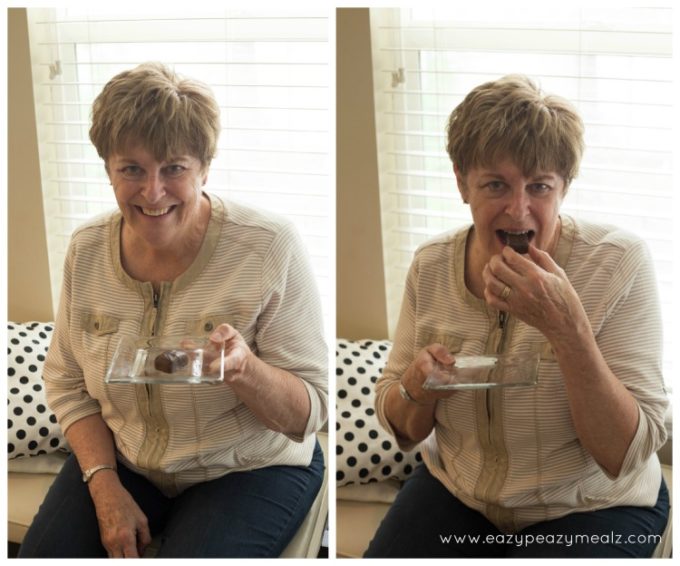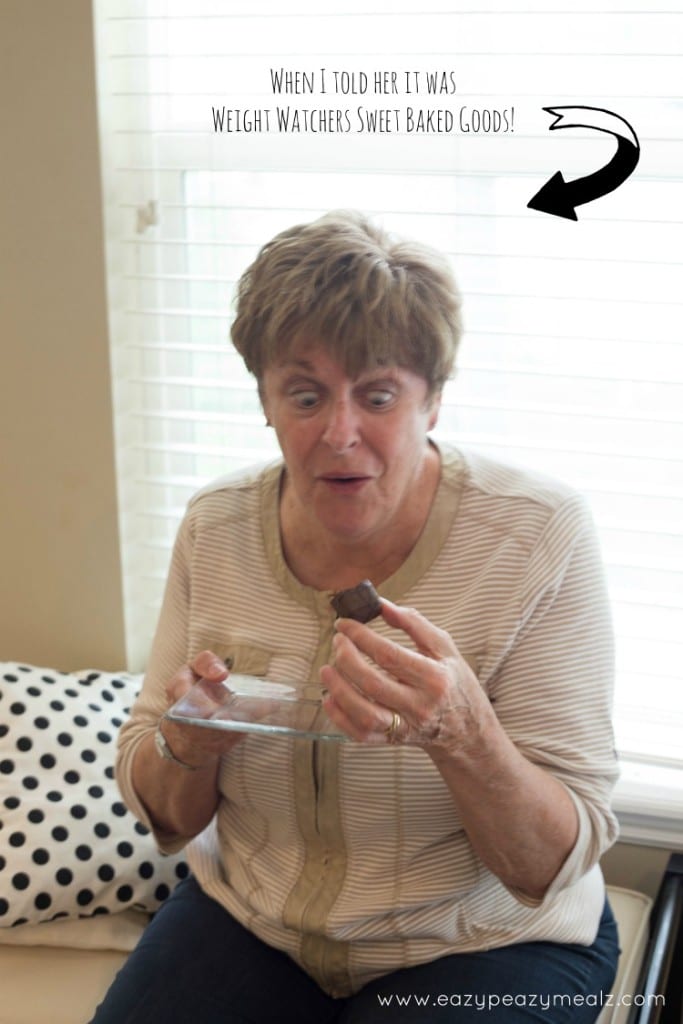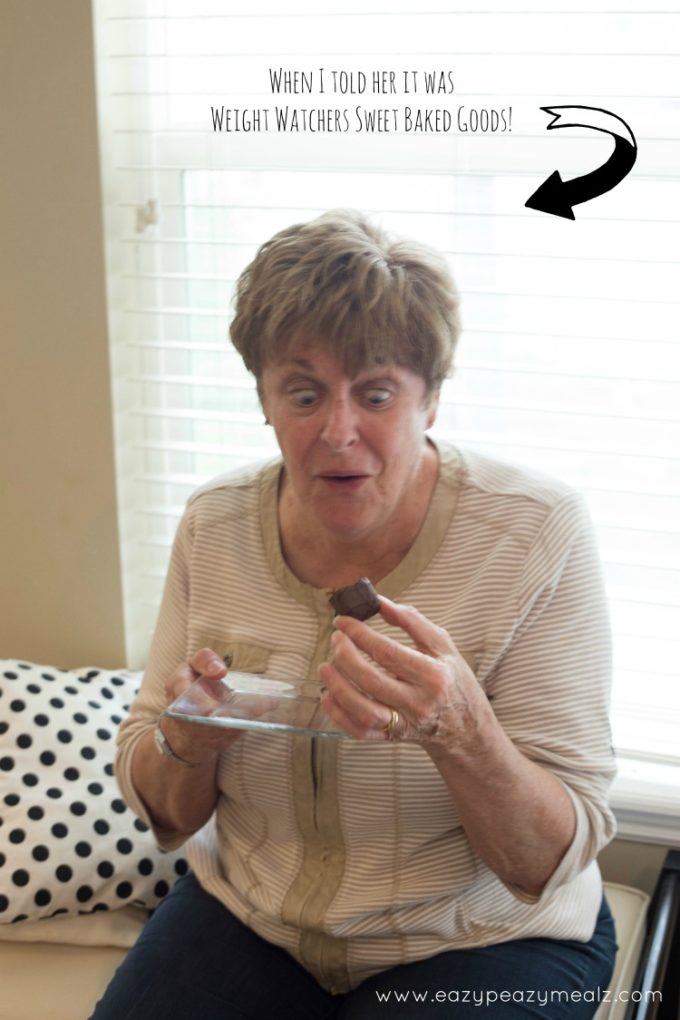 But seriously, you guys, you have to try these out. And trust me they are good! Or don't trust me. Right now Weight Watchers is offering a "Tasting is Believing" guarantee. If you buy it and don't like it, they will refund you! From April 1st to May 31st Customers are invited to purchase any Weight Watchers Sweet Baked Goods treat, try it, and if they don't love it, get their money back! So you really have nothing to lose!
The Salted Caramel Brownie Bliss are ridiculously yummy, but they also have other Weight Watchers Sweet Baked Goods products:
Triple Chocolate Brownie Bliss
Mint Chocolate Brownie Bliss
Peanut Butter Brownie Bliss
Chocolate Crème Cake
Lemon Crème Cake
Red Velvet Crème Cake
Carrot Crème Cake
Chocolate Brownie
Coffee Cake
Cookies
These goodies are available at grocery stores for a suggested retail price beginning at $3.29 per box.
Complete details about the tasting is believing challenge, and full customer reactions can be found at https://tastingisbelieving.com/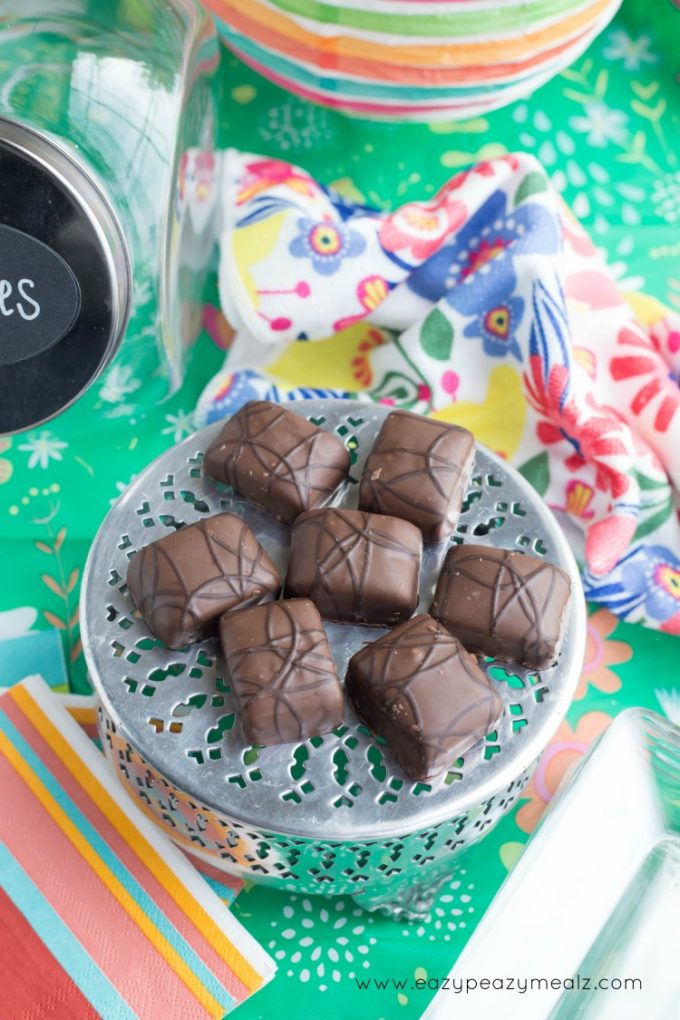 At my party I also served up some fun appetizers like these Strawberry Basil Crostini: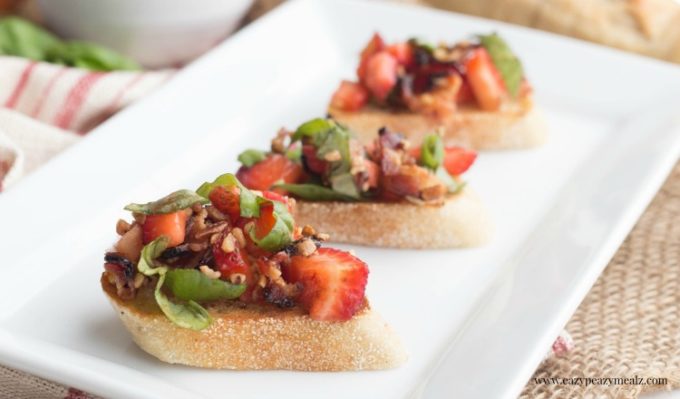 A gluten-free antipasto platter for my GF guests: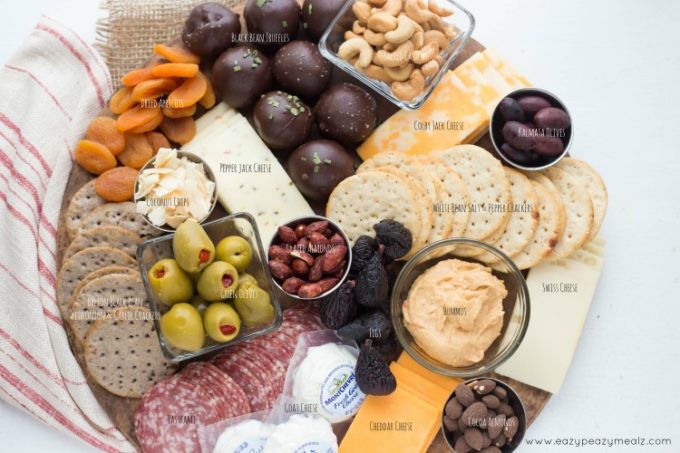 And some of these awesome Bacon Jalapeno Deviled Eggs: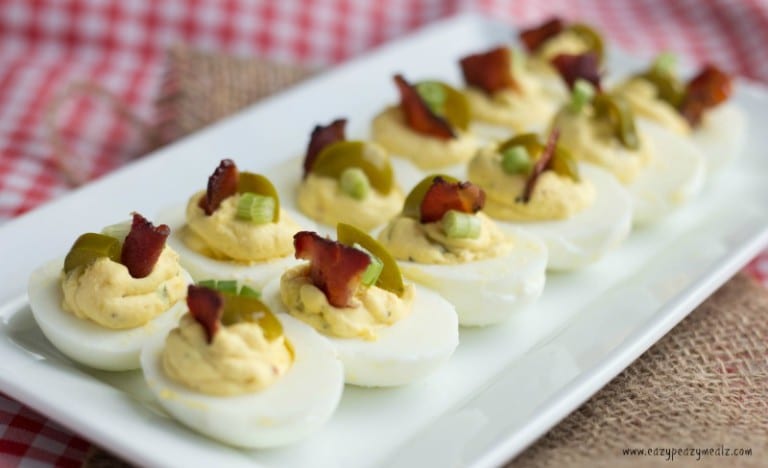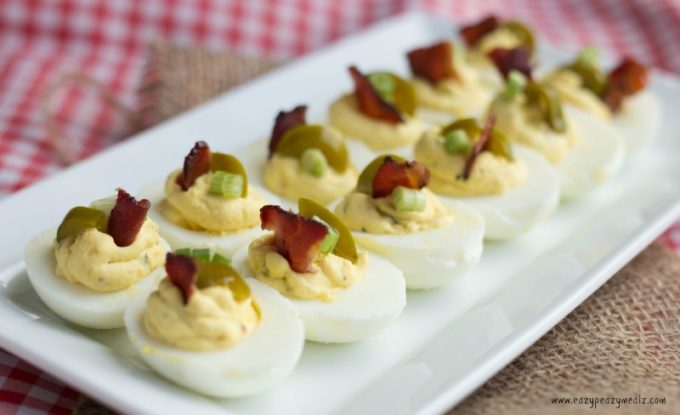 We did nails, watched a fun TV show, and had an all out good time. But the star of the show was the Salted Caramel Brownie Bliss, so while this is a sponsored post, I have to say, I would be sharing this anyway because they are just that good!