Silly Neighbor Gift Idea
During this uncertain time, we all have seen the memes about people hoarding toilet paper, stores running out, and the confusion as to why that particular item is disappearing off the shelves.
Well let's have some fun with this, and bring some much needed levity and humor to life with these cute neighbor gifts!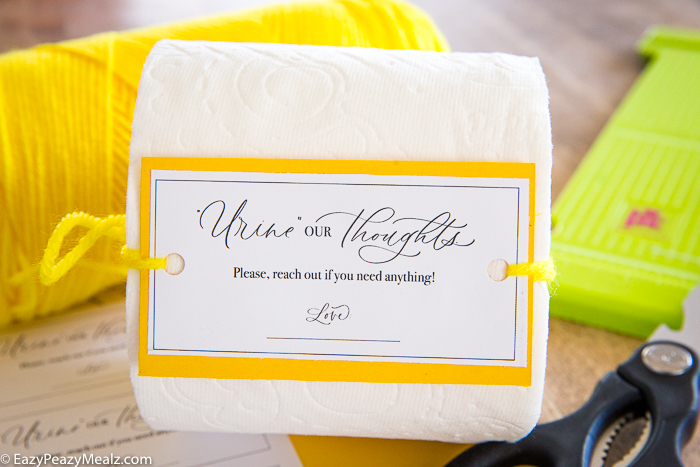 One thing we know is the fastest way to stop the spread of this terrible thing is to socially distance, which is leaving many of us feeling isolated, alone, and a little depressed. So we thought it would be fun to let people know that even though we can't hang out, and see them in person, we are there for them, thinking of them, and are still willing to help out if they need something. So we opted to make these cute little gifts of the oh so coveted TOILET PAPER, and leave them on the doorsteps of our neighbors!
Supplies Needed
Printable
Scissor or paper cutter
Glue Stick
Hole Puncher
Yarn, String, or Ribbon
Toilet Paper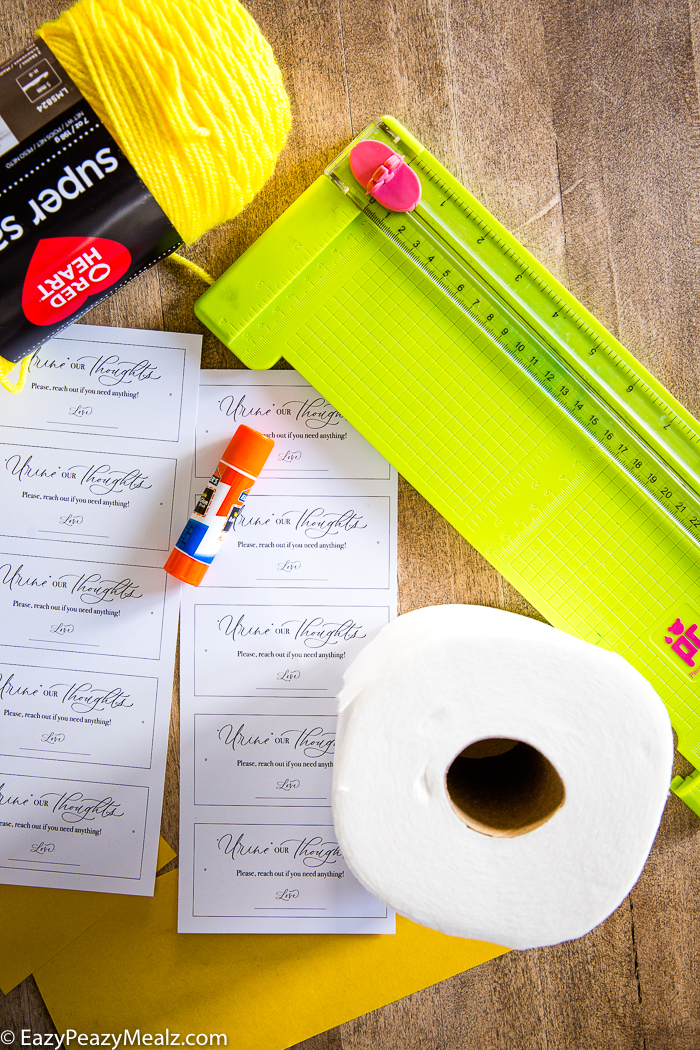 How to Make Them
Print
First, print off the tags! These were designed to be just the right size to go across a standard roll of toilet paper.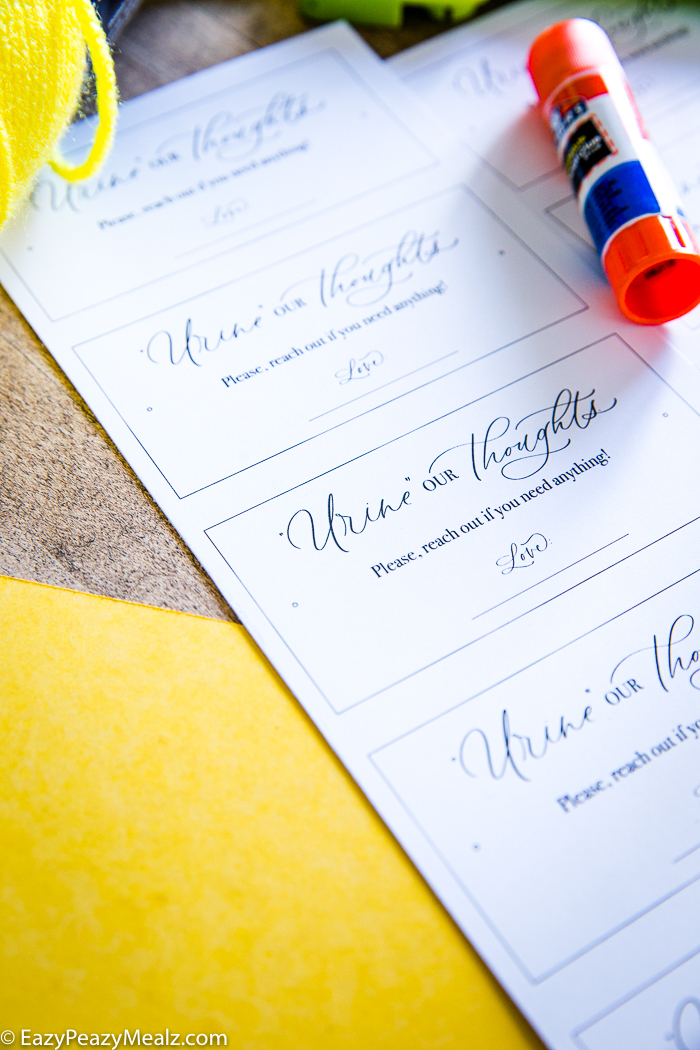 Cut
Now use a paper cutter to cut around the edges of the printable, and make your individual tags.  If you want to mount them on colored paper like we did, then cut the colored paper as well. Also don't forget to write your name on the line that let's people know who this gift is from!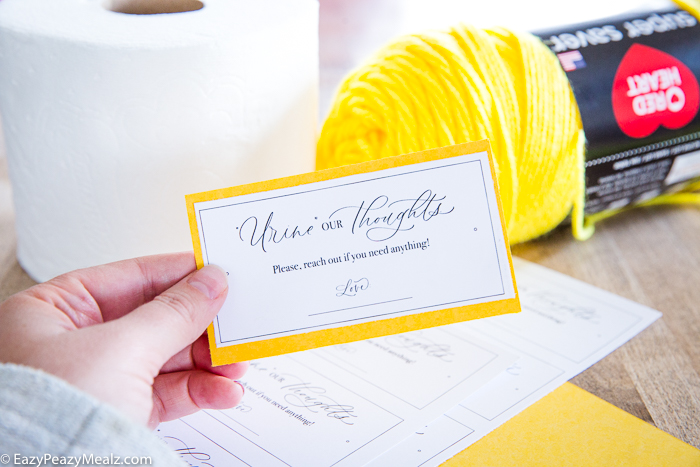 Glue Them Together
Now go ahead and glue the printable onto the colored card stock! You want to center it. Let the kids do this part! It is such a great way to get them involved in adding some fun and service.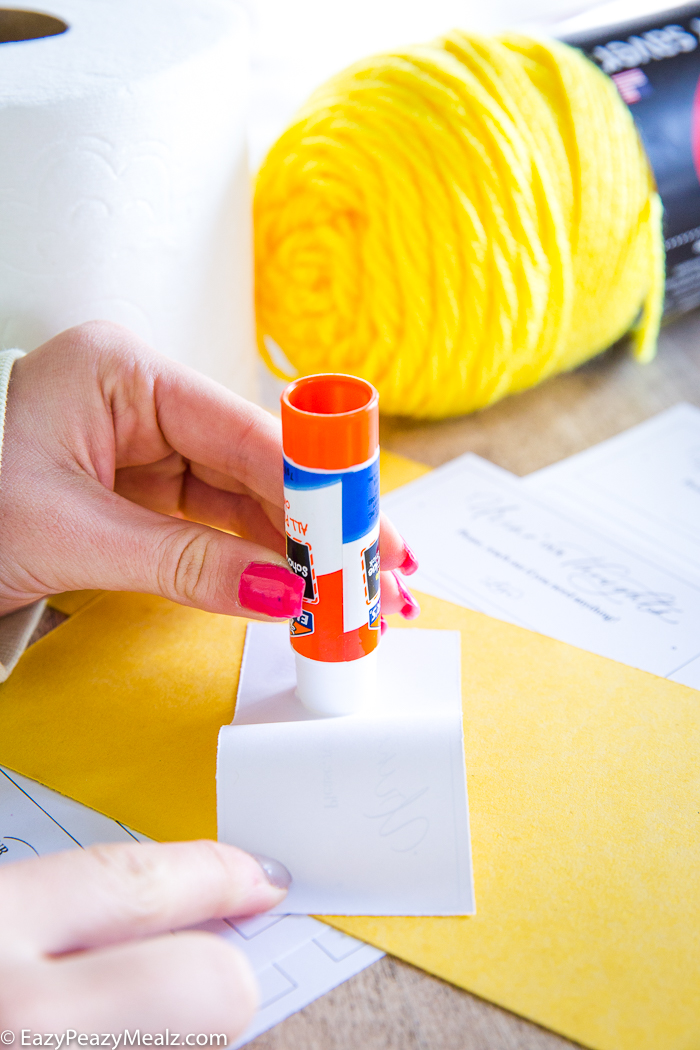 Punch Holes
Use a hole puncher to punch a hole on each side. The printable has markers for where to punch.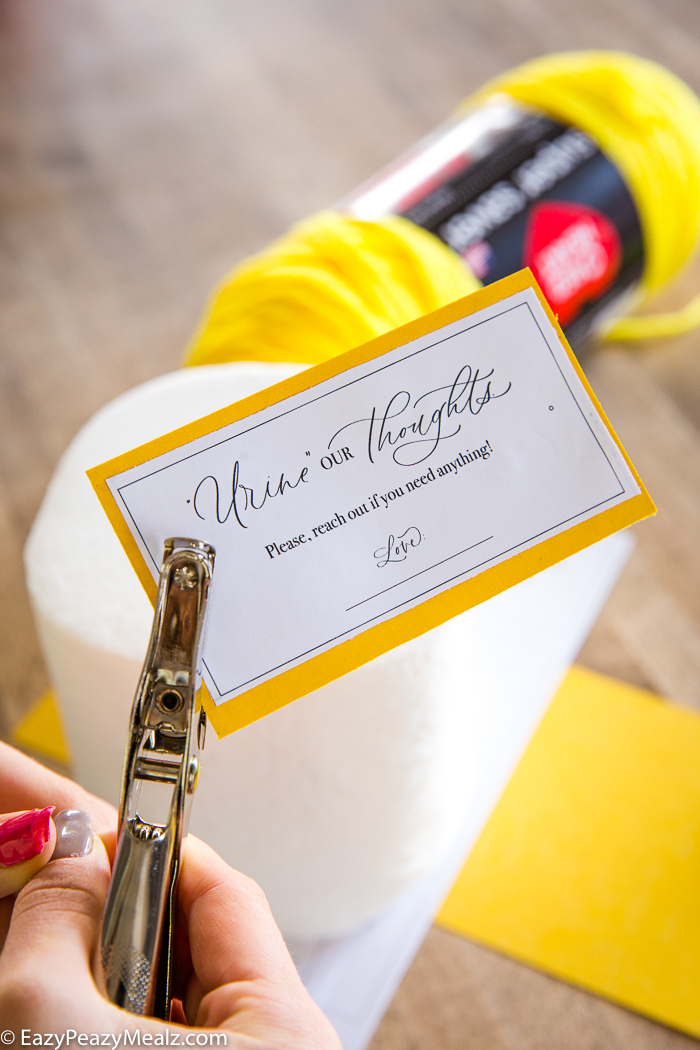 String it Onto A Toilet Paper Roll
Thread some yarn, string, ribbon, or whatever you have through the punched holes, and down the center tube of your toilet paper roll, and tie it in a bow.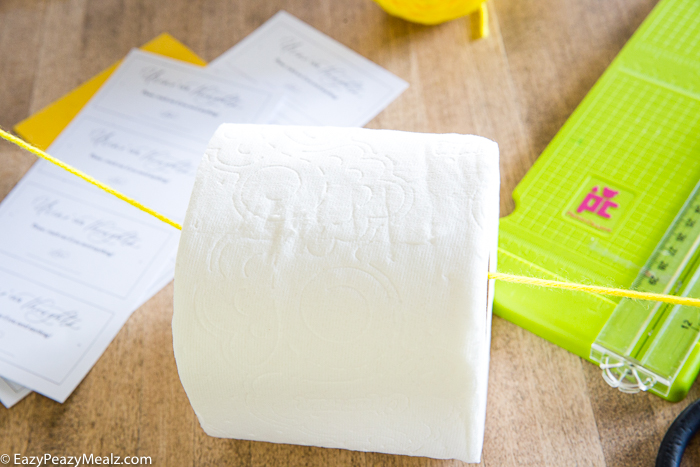 Now What?
Once  you have finished making them, go and doorbell ditch them at your friend's and neighbor's houses to let them know "Urine Our Thoughts".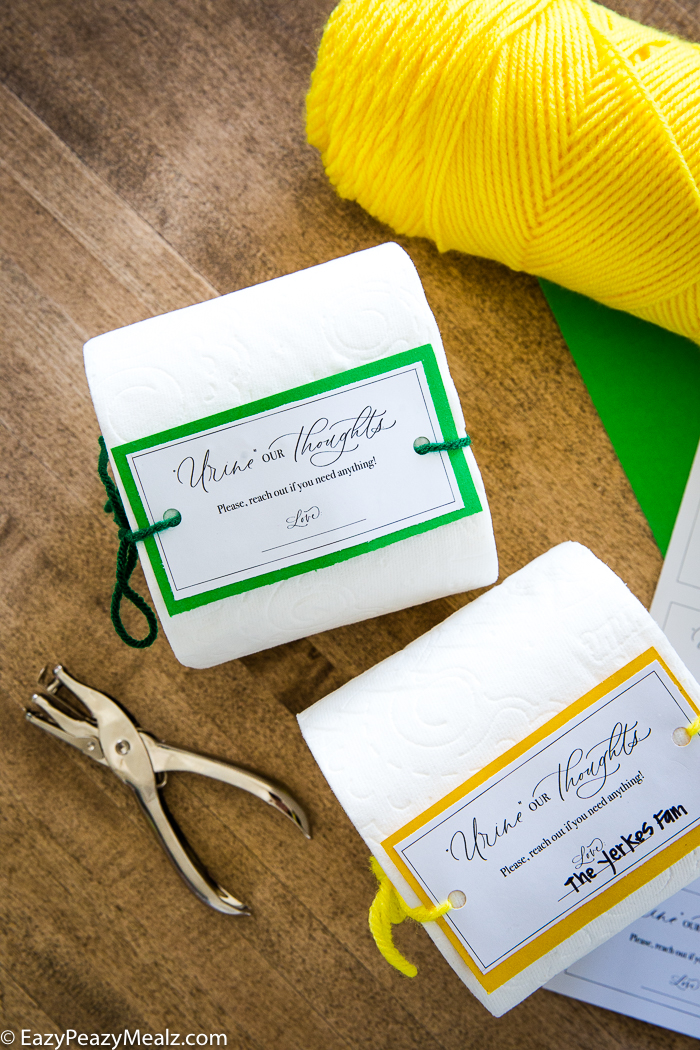 Hahaha, thanks for sharing a laugh. If you are looking for more serious info, I have a list of what items to stock up on in your pantry, freezer, and refrigerator to eat well during a quarantine, without stock piling, hoarding, being greedy, breaking the bank, or taking so much there is none left for others.
Just remember, we are in this together. Share love, not germs!
xo, Rachael
Other Ideas: