Social post & recipe is sponsored by Tyson® but all comments and opinions are organically my own. #tyson #tysonmealkits
This Beef Marinara Penne is a convenient 15 minute meal perfect for weeknights, or anytime you want a tasty, quick meal, without the hassle.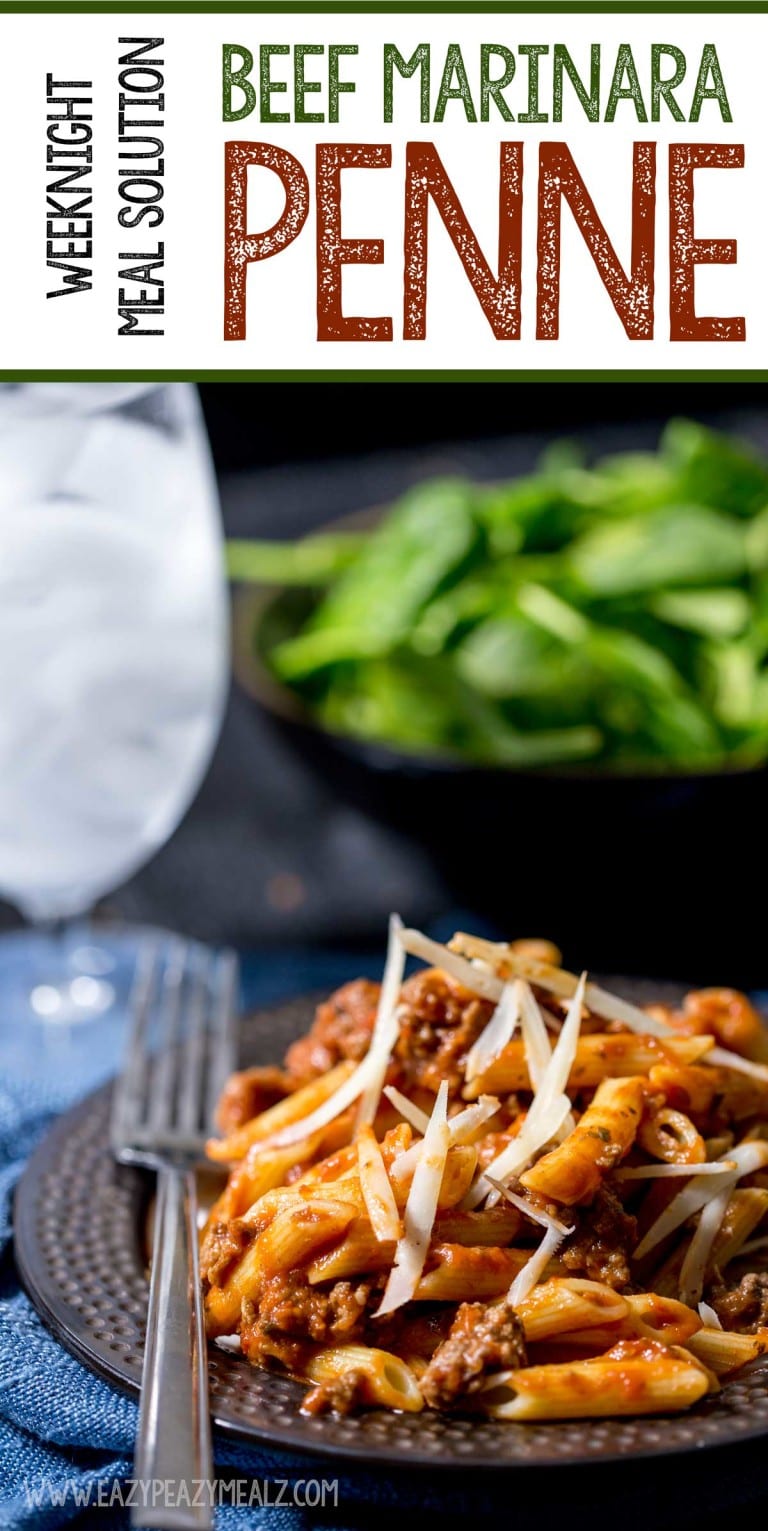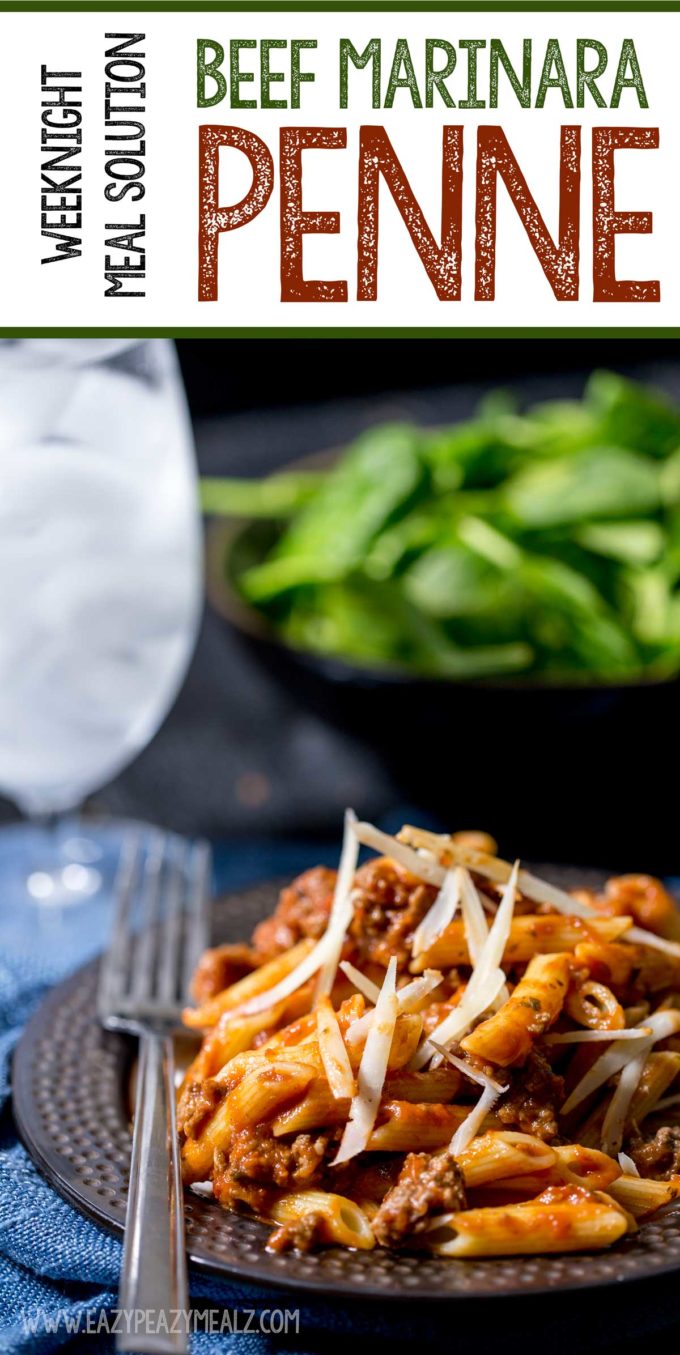 Beef Marinara Penne
©Eazy Peazy Mealz by EazyPeazyMealz.com
Pin it to your Dinner board to SAVE it for later!
Follow Eazy Peazy Mealz on Pinterest for more great tips, ideas and recipes!
One thing I love doing with my family is traveling. We love to visit fun places, beaches, theme parks, and more. However, with a family of six travel can get expensive fast, plane tickets, entrance fees, parking, snacks, and souvenirs add up quick. One thing we always try to do while we are on vacation to help save some money, and make our vacation funds go further, is stay in a condo or rental house with a kitchen. Being able to cook a few of our own meals is really helpful to the budget, and allows for more fun while we are out and about.
For example, on a recent trip to Florida we knew we wanted to buy the kids some souvenirs and snacks in the various theme parks we would visit, so we knew we would need to save in other areas. We were staying in a nice condo with a full kitchen, so cooking a few meals really helped.
Unfortunately, when you are on vacation, and you have spent an entire day traipsing around a theme park with 4 kids, the very last thing you want to do is spend time making dinner. Luckily for me, Tyson® Ready for Skillet Meal Kits are seriously easy and convenient to make, and only take about 15 minutes. Plus they taste great, so there is no complaining from the kids. Huge win!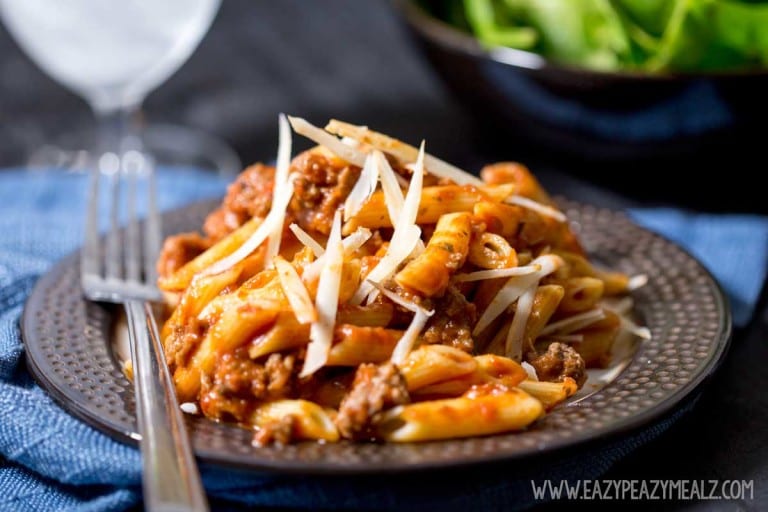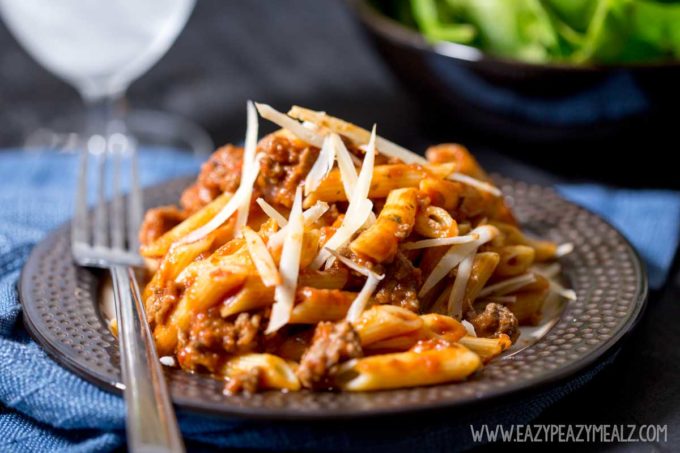 I love that these meal kits are the complete package, no need to walk up and down a bunch of aisles looking for everything you need, instead, you just grab a kit, and you are good to go. The complete meal for your family is packaged up nice and neat. Plus there are lots of great options like Beef and Cheddar Melt, Chicken Fettuccine Alfred, Three Cheese Chicken Carbonara, and Beef Marinara Penne.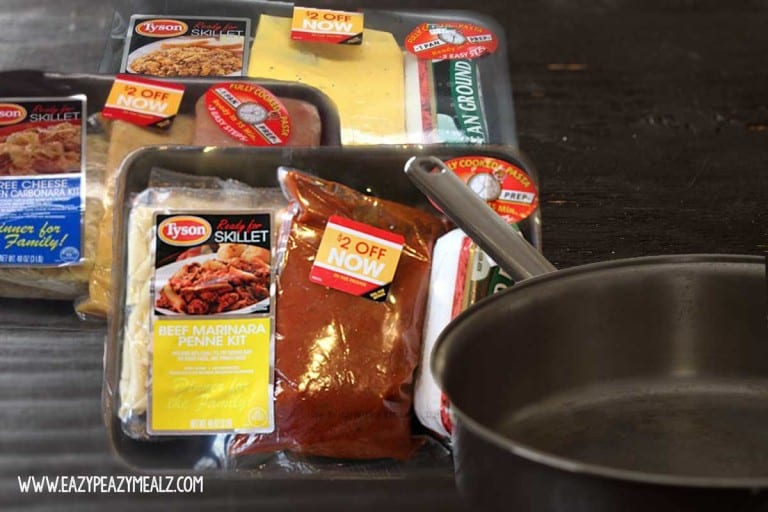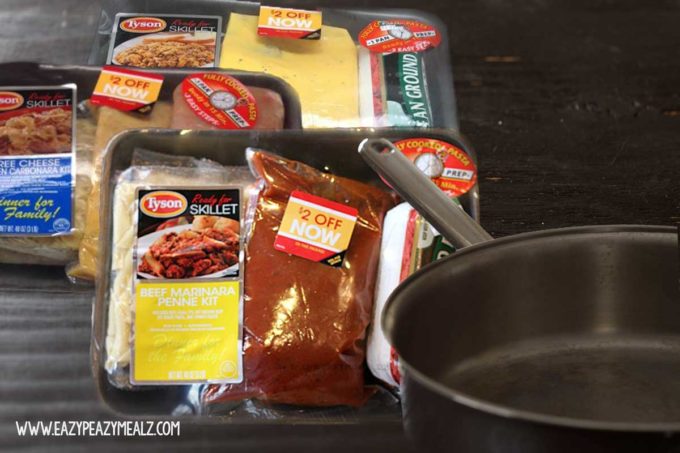 In fact, I found these kits at Publix, and since they were such a great meal solution for my family after a long, tiring, day, I wanted to show you just how easy they really are to make. The Beef Marinara Penne was my favorite, and very easy. The penne is precooked, so no need to boil water. The sauce is premade. So really, all you do is brown your lean ground beef, and then stir everything together to heat. It literally takes 15 minutes. Even after a long day at the theme park I can handle 15 minutes.
Brown your beef: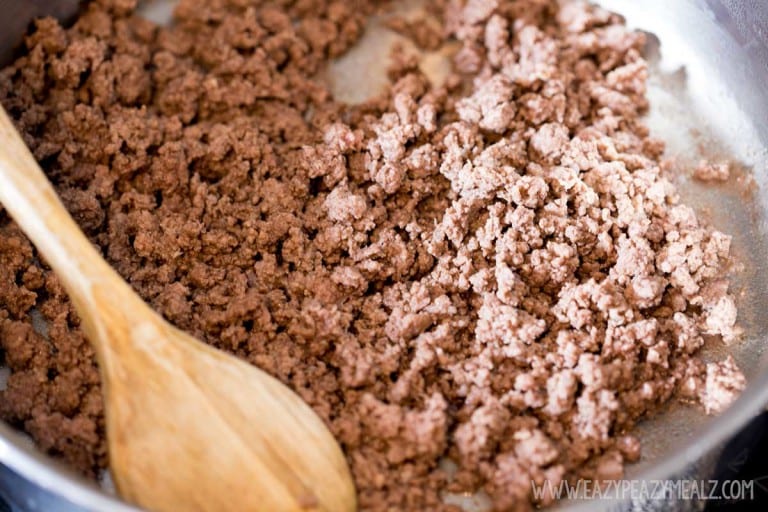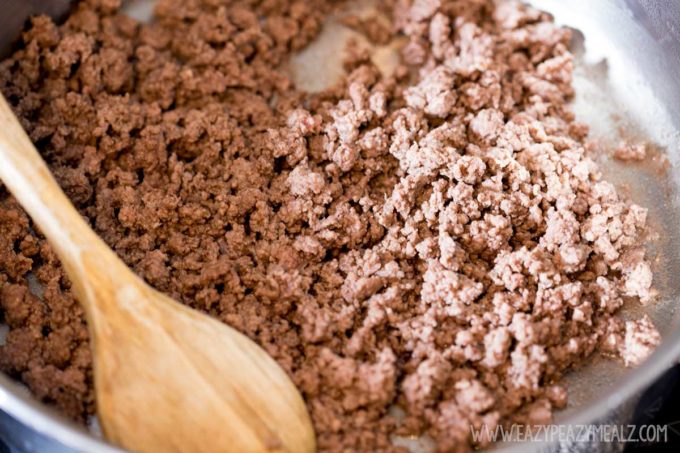 Add in noodles and heat, then snip the sauce packet and add in sauce: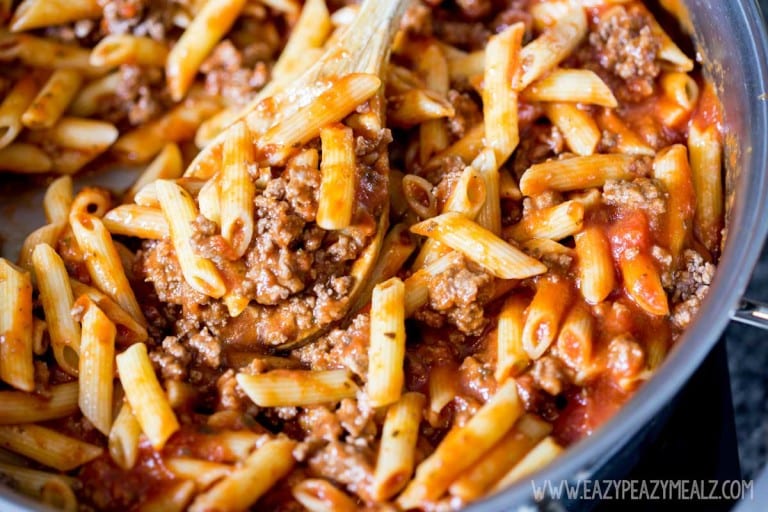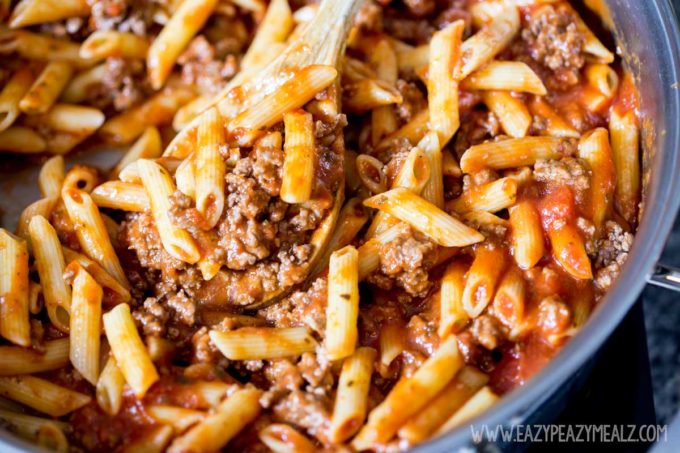 Garnish if desired, we love parmesan cheese, so we added some: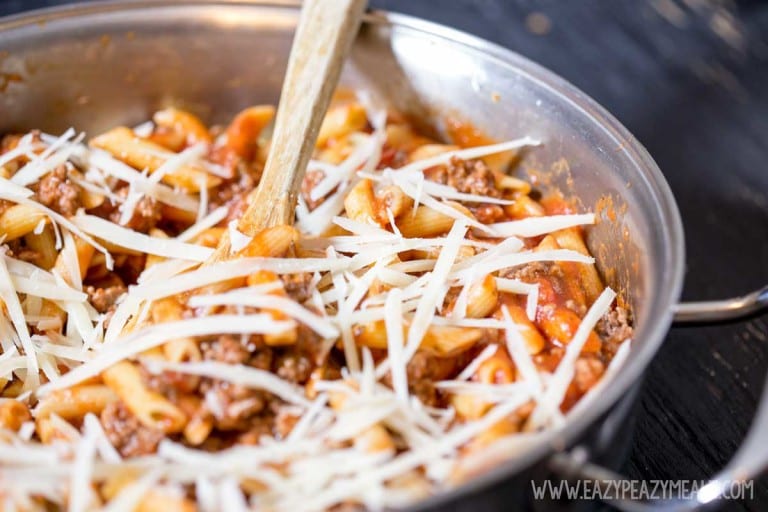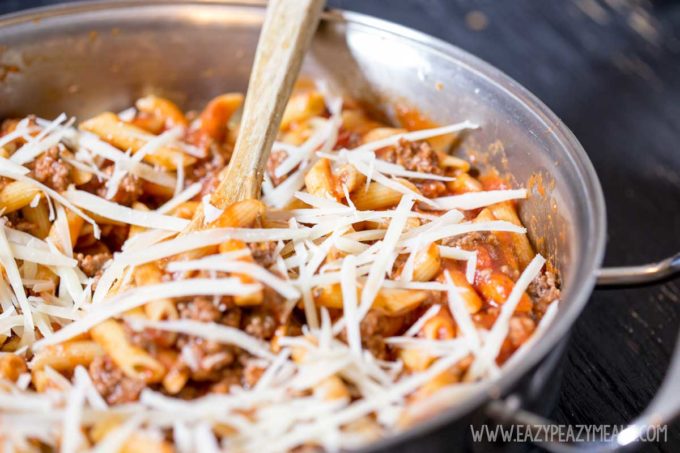 Then enjoy: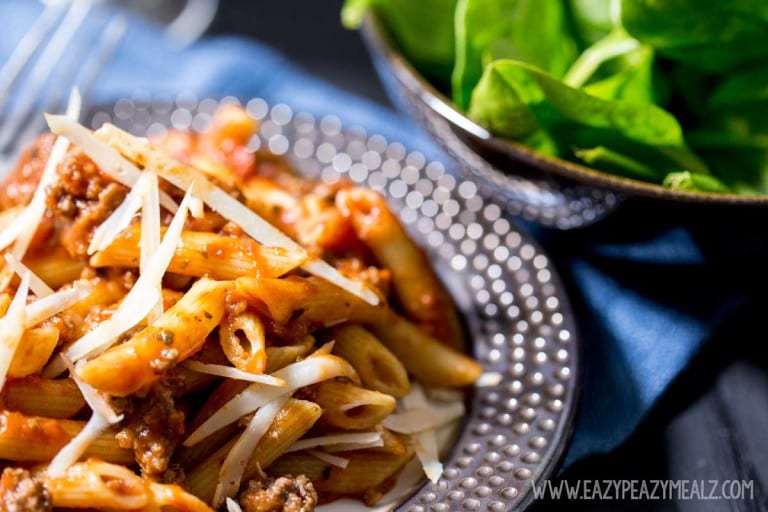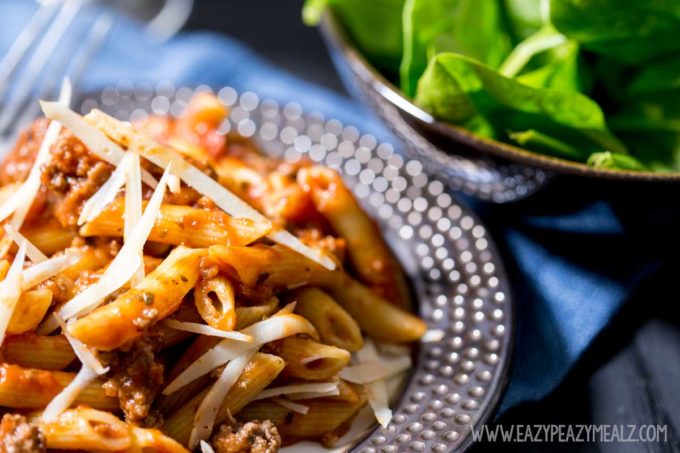 But in case that wasn't easy enough to understand, I thought I would share this video to further demonstrate just how quick and easy these meal kits really are:

Wasn't that easy? And doesn't it look like a satisfying meal, especially after a long day?
When traveling, we tend to eat a few too many treats, so I always like to add a green salad to the meal. With a bagged salad and this meal kit, it is literally the easiest grocery shopping you will ever do. And dinner is done in just 15 minutes. Amazing!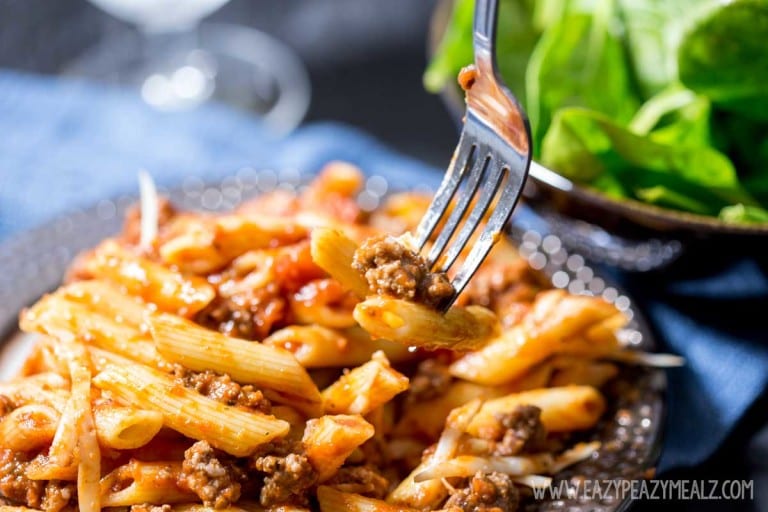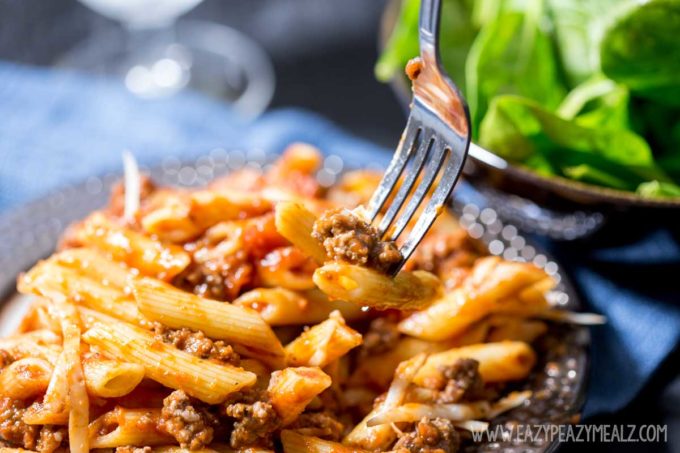 You can find these great meal kits in the ready to cook section of the Fresh Meat case in Publix, and you can save with this great coupon offers:
Instant Redeemable Coupon (IRC) – This is found directly on the product package and is active through 02/01/16
This is a sponsored conversation written by me on behalf of Tyson. The opinions and text are all mine.