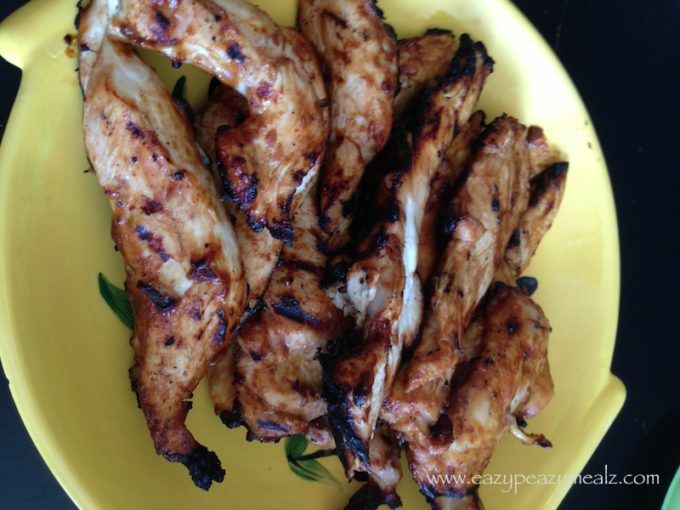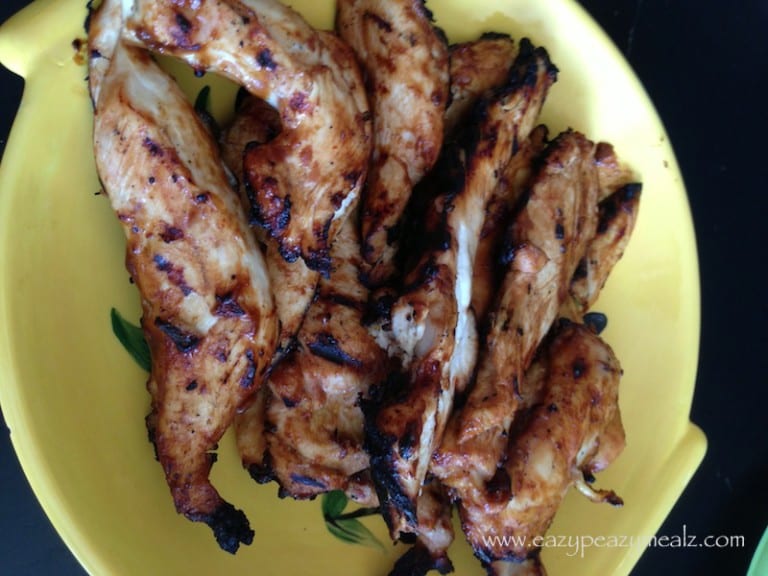 I love BBQ chicken cooked on the grill, but you have to be so careful not to burn it. The sugar/honey/sweetener in the BBQ sauce has a lower burn point, which means you may end up with charred outside and undercooked inside if you are not careful. As you can see in my picture, I was not careful enough However, here are a few of my tips for not burning.
1. Start with a really hot grill, then once you put your chicken on the grill, turn it down to a lower heat.
2. Feel free to marinade or season your chicken, but add your BBQ sauce when it is about half way cooked, you want to brush it on. If you marinated in the sauce, be sure to nuke it in the microwave, or boil it before brushing it on, you don't want to get sick.

MY LATEST RECIPES
3. Keep an eye on it. Mine burnt because I was busy doing kids, shucking corn to eat with it, and getting caught up in other things that I totally forgot about it. Luckily I remembered in time that it was still edible, and very yummy.
4. Cut you chicken into tenders. It will cook faster, and you will probably eat less too.
5. Make sure your chicken is thawed out.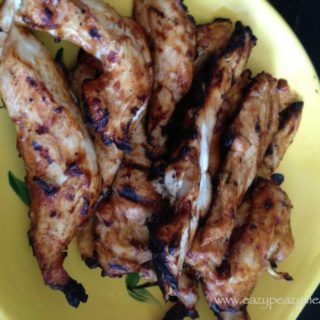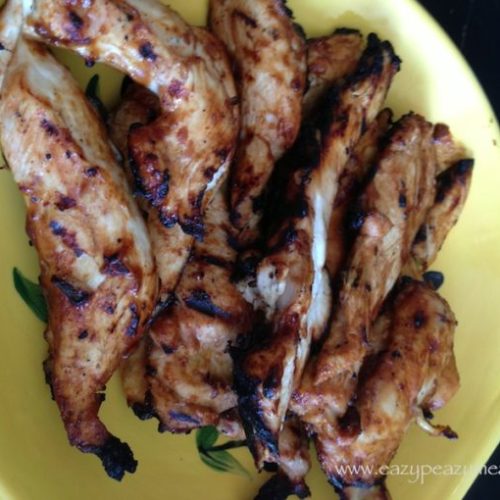 Ingredients
1

cup

ketchup

1/2

cup

chili sauce

1/2

cup

tomato sauce

1/2

cup

brown sugar

1

Tbs

Worcestershire sauce

2

Tbs

white vinegar

1

tsp

garlic salt

1/4

tsp

ground black pepper
Instructions
Mix all ingredients together in sauce pan

Cook on low, stirring occasionally for 10-15 mins

Refrigerate

Brush on chicken at tail end of grilling.
Get EZPZ Updates In Your Inbox!