20 + No Bake Dessert recipes sure to make your smile without heating up your kitchen!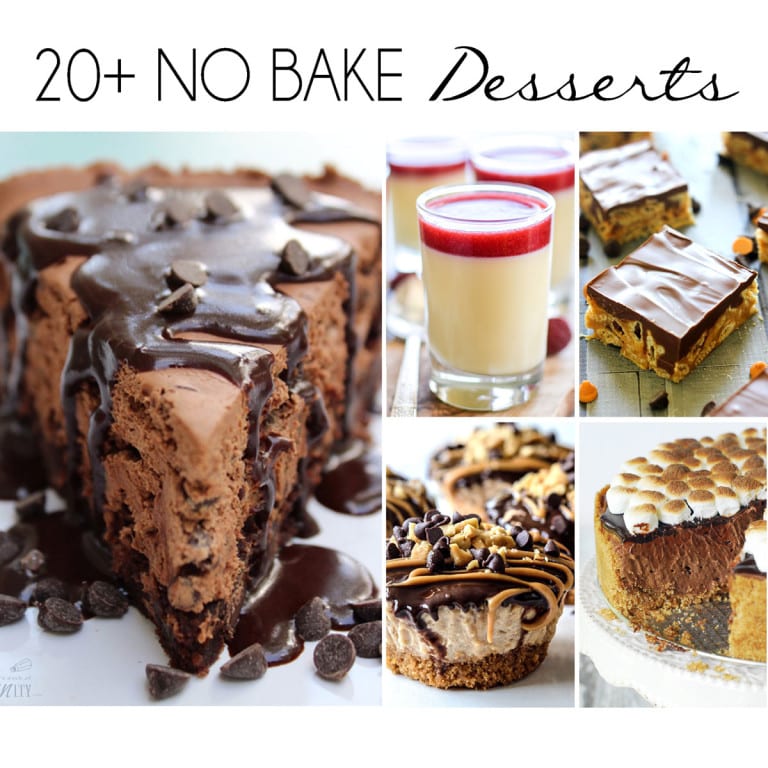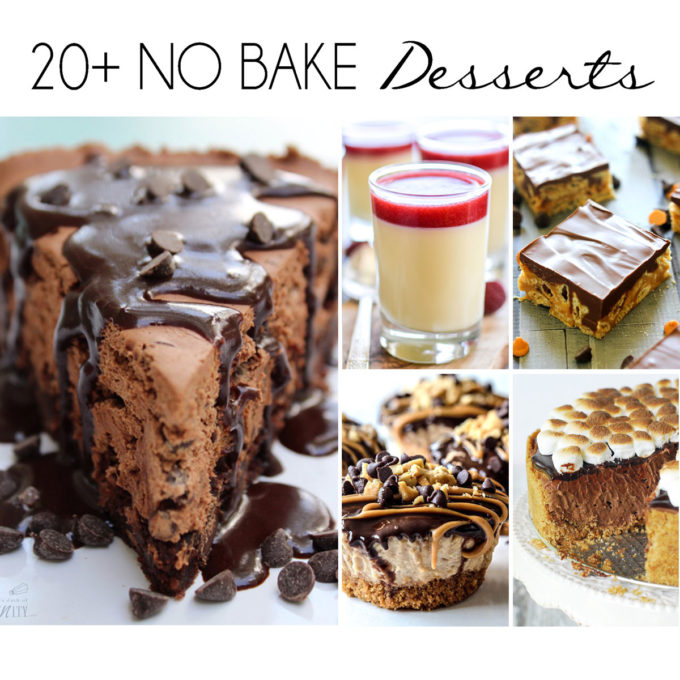 I don't know about you guys, but when summer is here, the last thing I want to do is heat up my house baking. I mean, I already pay about a gazillion dollars in utilities to run that AC night and day to keep us at the optimal temperature, which by the way is 72 degrees.
I really should live in San Diego! But because I don't, and I am paying through the nose to keep my house cool, I figured I better start making some no bake foods so that I don't over-burden my poor AC. But I was sadly lacking recipes. Never fear, however, some of my favorite bloggers and I teamed up to create a nice list of no bake options so that if you too are dying in the heat, you can enjoy something sweet without heating up your kitchen.
And so today I share with you a nice big list of No Bake Desserts! Enjoy!
Oatmeal Chocolate Chip Cookie Dough Parfait

Fudgy Mint Chocolate No Bake Cookies

Fudge Brownie No-Bake Cheesecake

Strawberry Shortcake No Bake Mini Cheesecakes

No Bake Chocolate Chip Cookie Dough Bars

No Bake Chocolate Peanut Butter Cookies

Eiskaffe – Iced Coffee & Ice Cream