A collection of Thanksgiving recipes from some of your favorite food bloggers, with everything from tips for turkey time to mouthwatering, crowd-feeding caramel apple slab pies. This is the ultimate Thanksgiving collection, sure to make your feast a hit!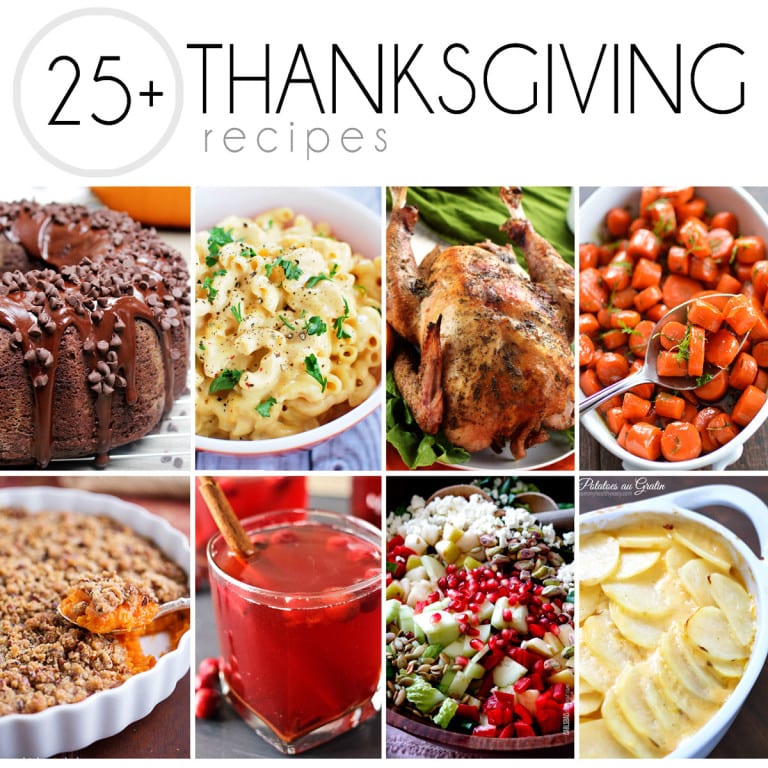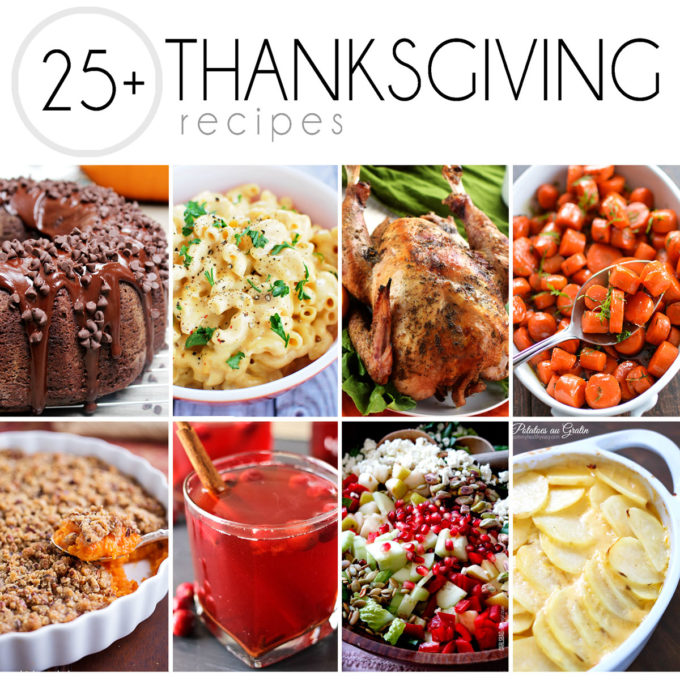 I am what you would call a Holiday Enthusiast! I always swear every holiday is my favorite. When it is Halloween time, I can't say enough how much I love the spooky foods, fun costumes, and gruesome decor. Every year when I see my kids begging for candy and that pure childhood bliss that comes from asking, and receiving, I swear it is my favorite holiday.
Then Thanksgiving rolls around, and I can't stop thinking about buttery soft rolls, marshmallow topped sweet potatoes, and that overwhelming feeling of gratefulness. I look at Facebook, and all the people who participate in sharing something they are grateful for each day, and can't help but fall in love with that holiday. And so it becomes my favorite.
Then the magic of Christmas happens. The decorations explode, the Hallmark specials play on repeat, along with old classics staring Fred Astaire, Ginger Rogers, and Bing Crosby. I listen to "White Christmas" and hear my kids talk about their wish lists, pick out gifts for family members, and share in the service and peace, and love that fills the season. I listen to the excitement in their little voices as they swear that last year they heard reindeer hooves on the roof. And guess what happens…yep! I fall in love, and proclaim Christmas to be my favorite holiday.
Fact: All Holidays are my favorite. Except Valentine's Day!
They all hold a special place in my heart, and that special place is usually lined with food related memories and traditions. As a major foodie, I love Thanksgiving! And so I can't wait to share this awesome compilation of Thanksgiving food ideas. Keep your eyes out for my caramel apple slab pie. It has a flaky, buttery, delicious crust, it is super easy to make (despite a long-ish ingredient list), and is a crowd favorite. Plus it is a recipe that is tradition, and passed down through my grandma and mom, making it very special to me!
Anyway, I hope you enjoy this collection of recipes as much as I enjoy the holiday it represents.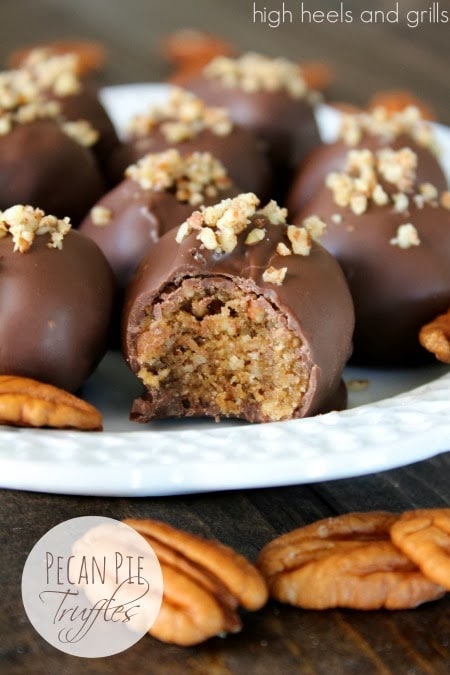 Praline Topped Sweet Potato Casserole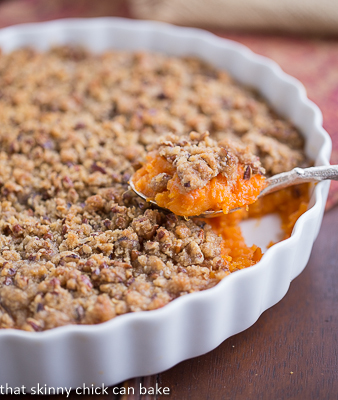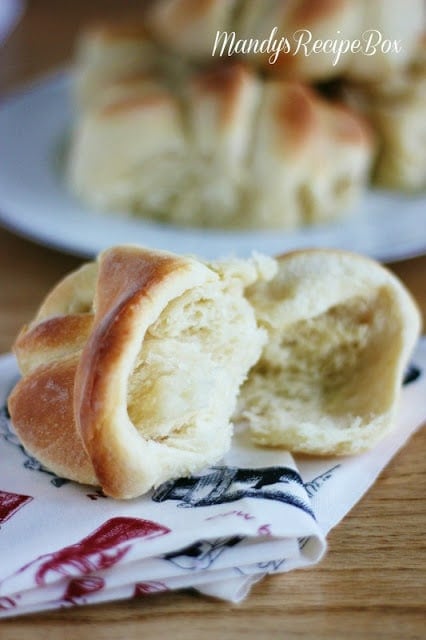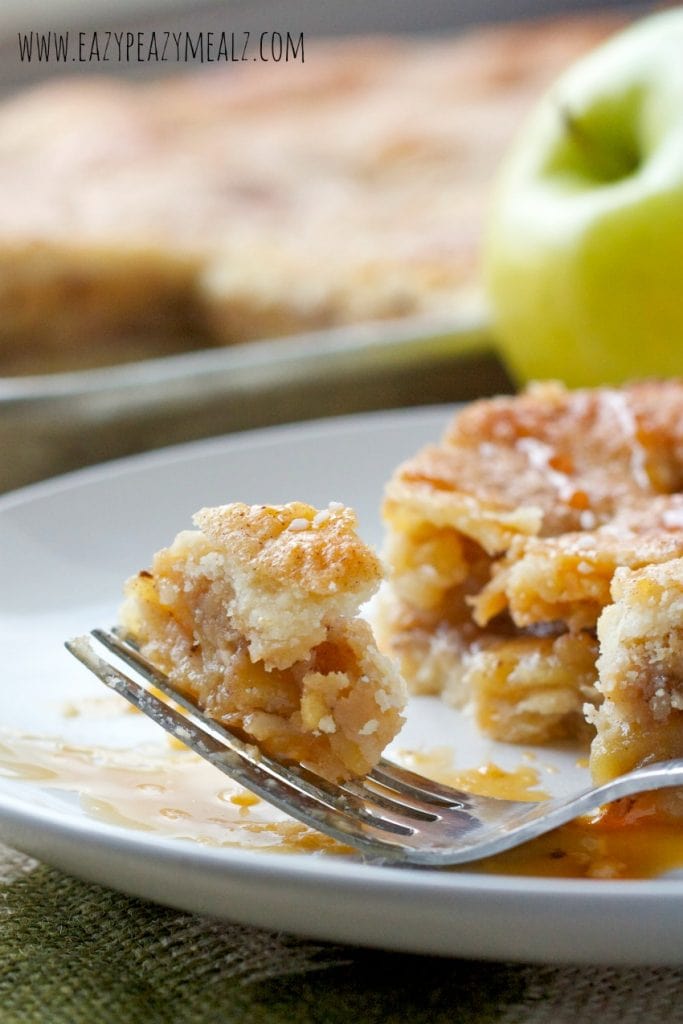 Krissy's Sweet Potato Casserole
Sauteed Mushrooms with Garlic and Lemon Pan Sauce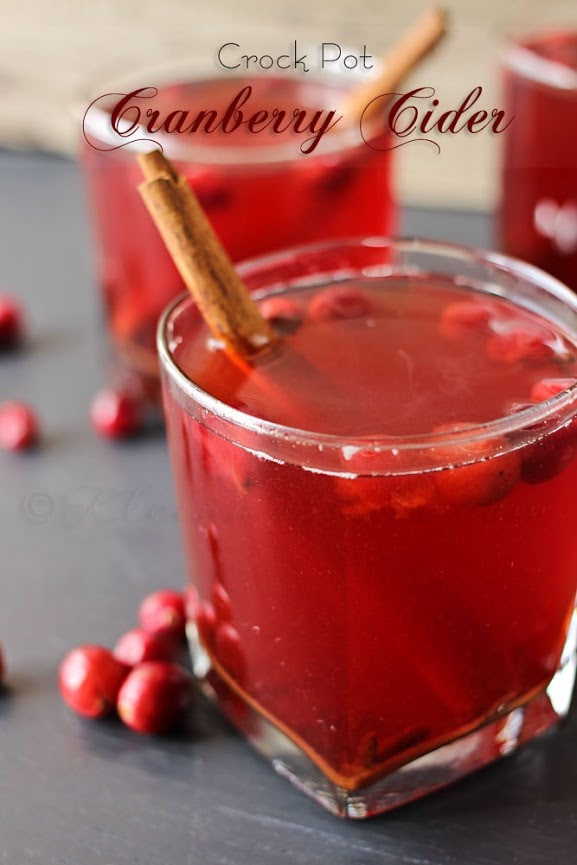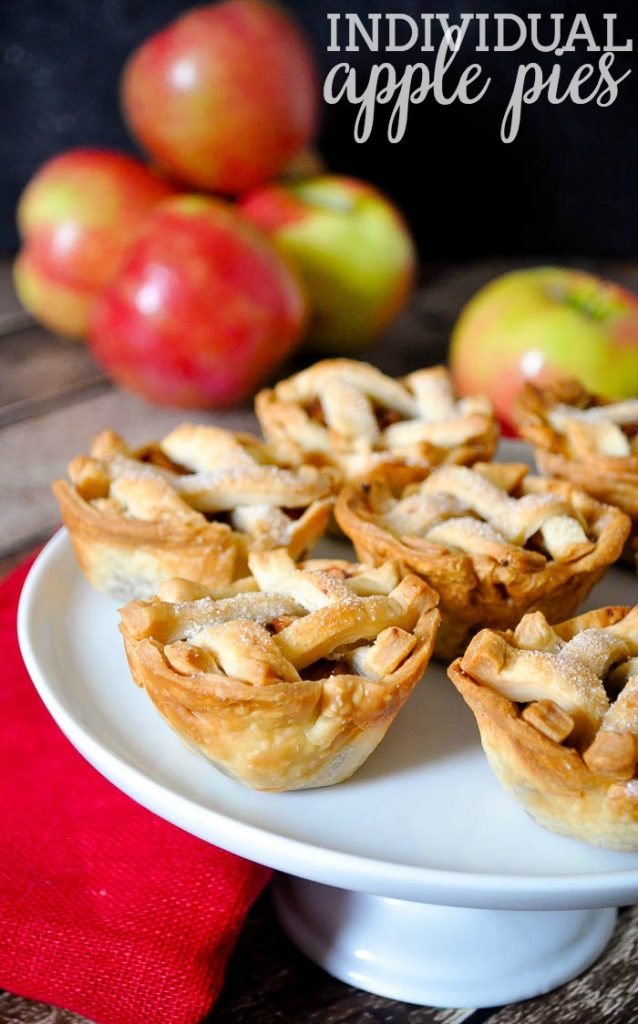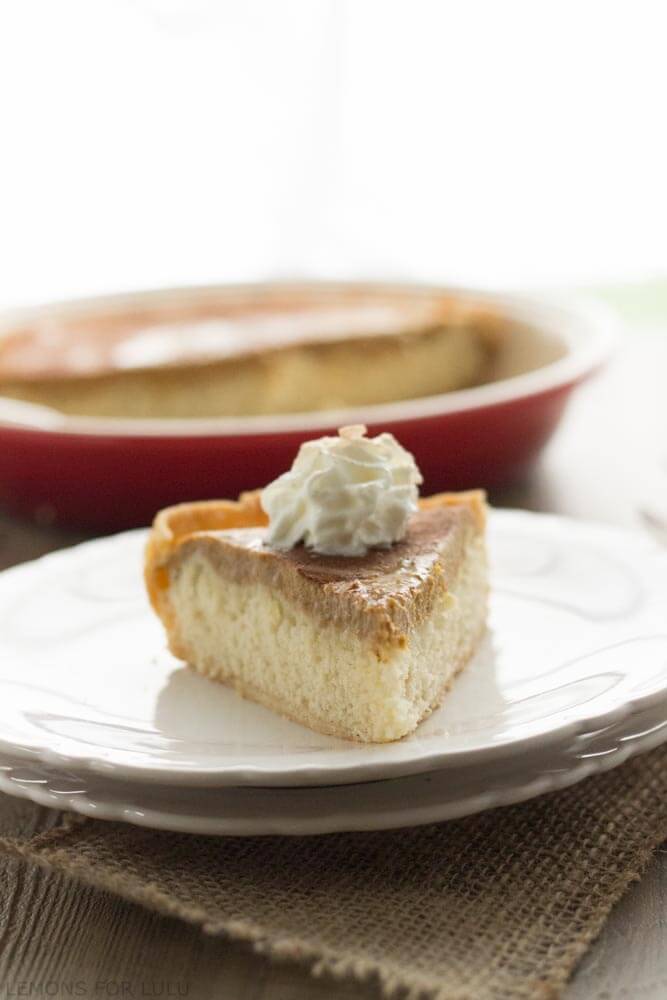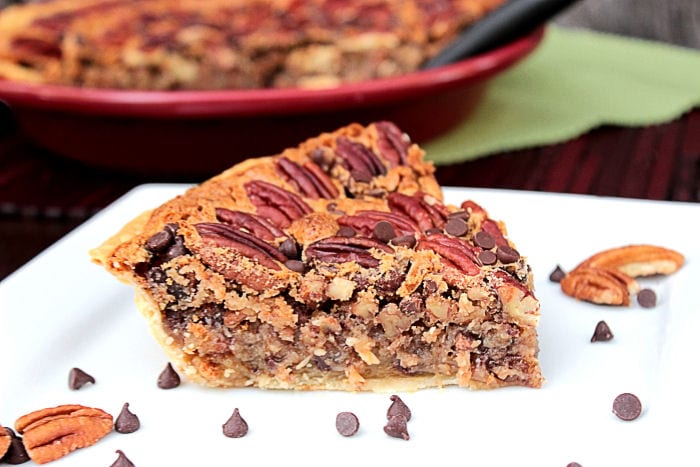 Apple Bacon & Cheddar Cheese Stuffing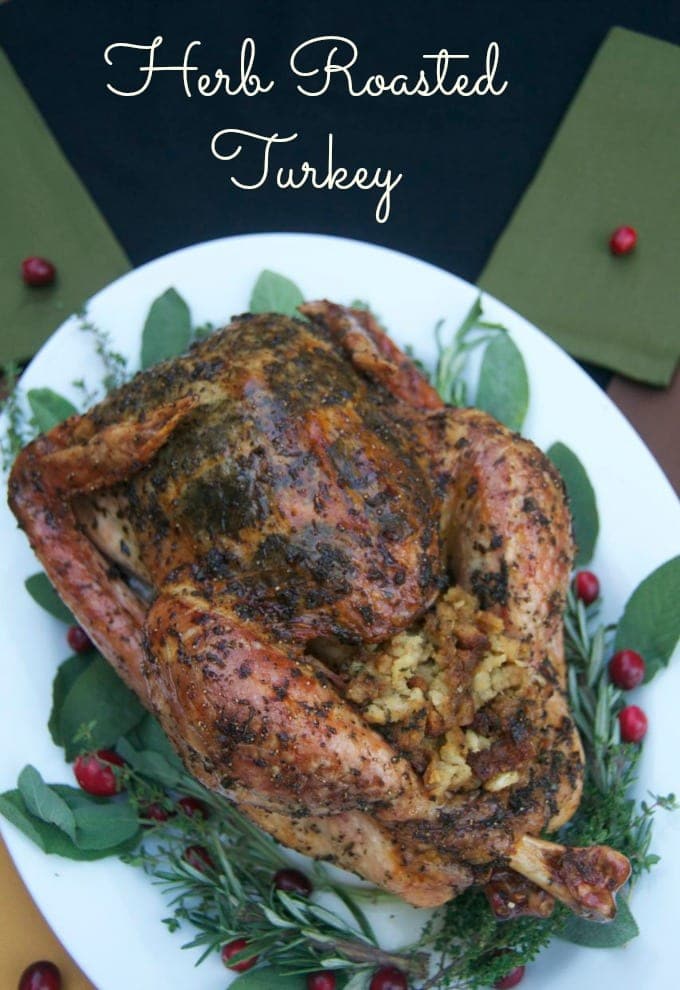 Pomegranate, Pear, Pistachio Salad (with Creamy Pomegranate Dressing)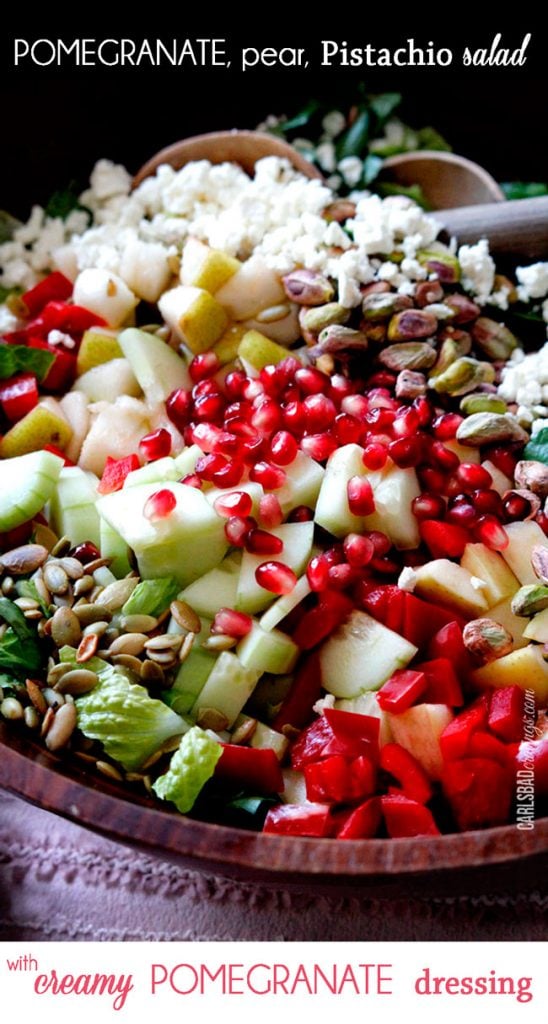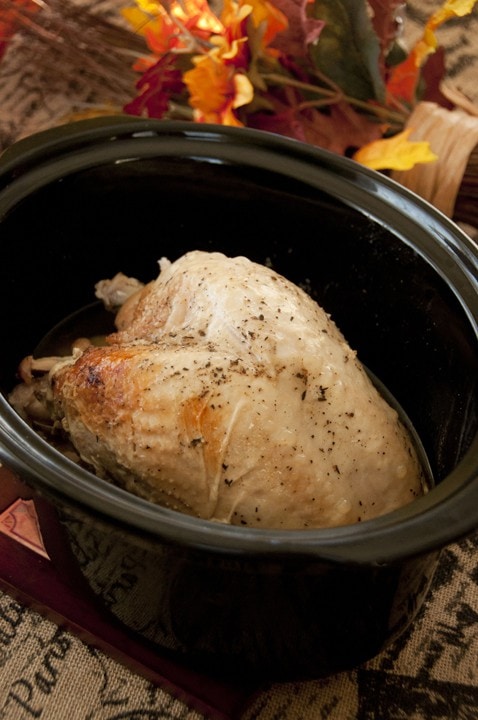 Crockpot Three Cheese Macaroni and Cheese
Cornbread Sage & Onion Stuffing