This shop is part of a social shopper marketing insight campaign with Pollinate Media Group® and Purina One, but all my opinions are my own. #pmedia #ONEDifference https://my-disclosur.es/OBsstV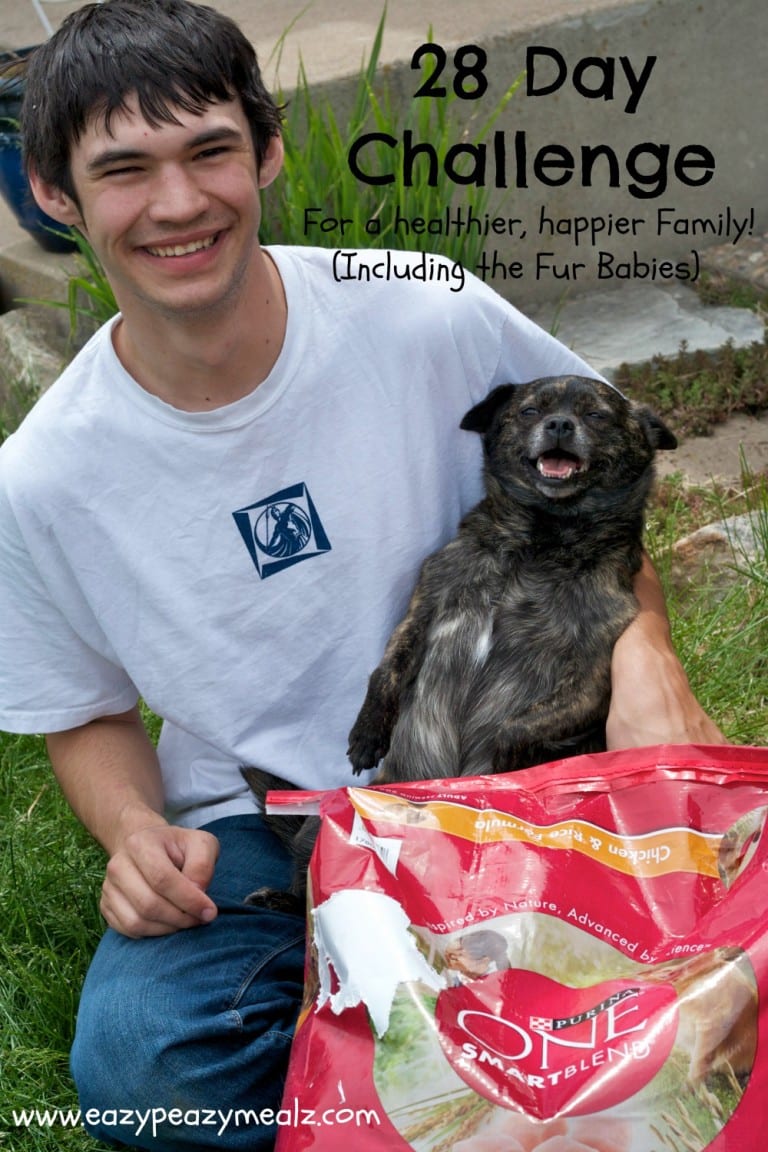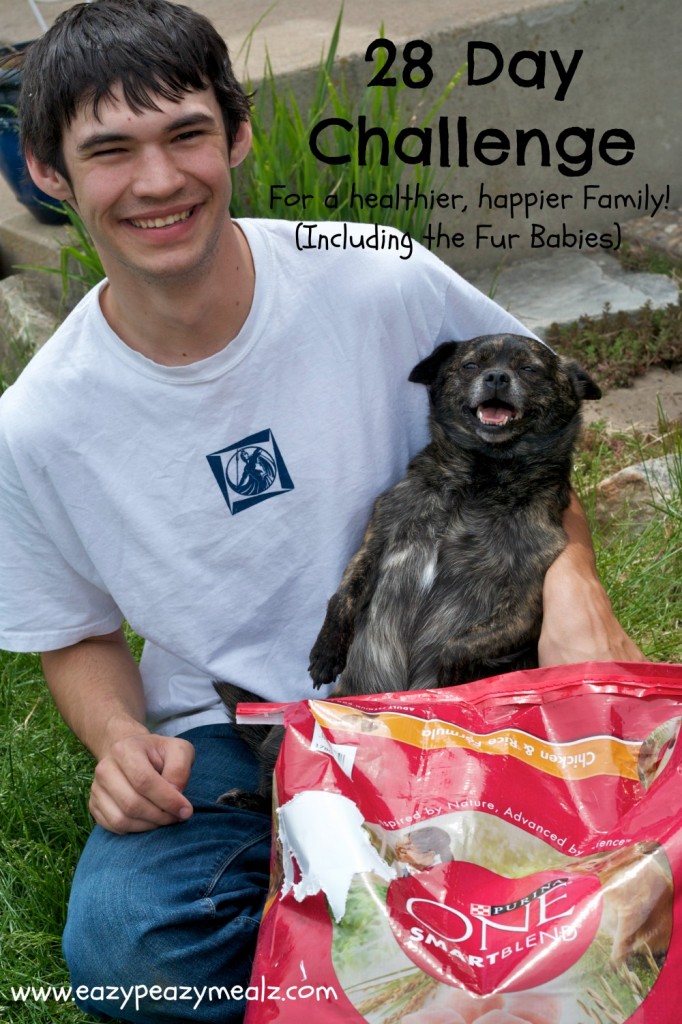 I don't know about you guys, but when summer hits, and my kids are home from school, I need all the energy and vitality I can get.
My family keep me running from sun up to sun down, and I don't have time to get sick, to visit a dentist, or even take a nap.
My diet needs to keep up with my lifestyle.
I need food that tastes good, gives me energy, is loaded with nutrients, digests well, and makes me healthier and prettier inside and out. You know…glossier hair, stronger nails, and hopefully a flatter tummy!
With these requirements in mind, I have decided to do a 28-day challenge for healthier eating. My whole family is joining me, and I invite yours to join in as well: from the kids to the pets. Because the health of your family members, even the furry ones, matters.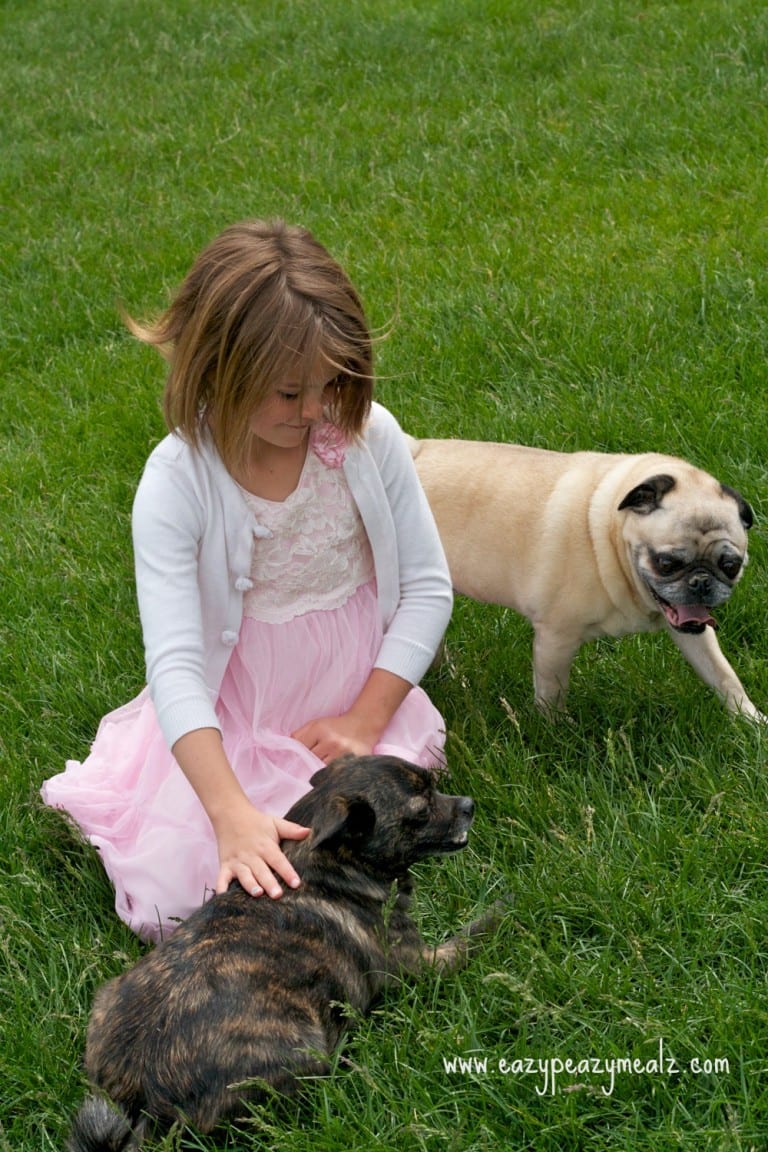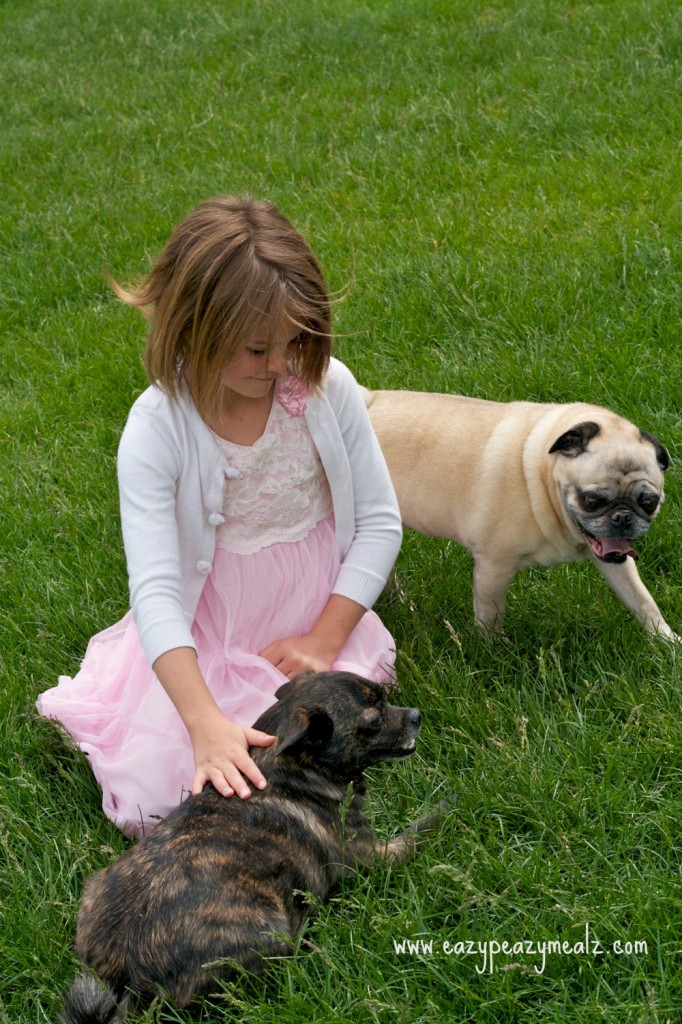 If you are a dog owner, you probably know that your dog is often a member of the family. In our family, and extended family, that is definitely the case. We have lots of furry family members, and they are an integral part of our daily lives as companions and friends.
When my sister-in-law's dog recently had pups, she sent out a text birth announcement, which was followed up with lots of "congratulations". When my brother-in-law's dog had a birthday, we all celebrated with comments and well-wishes on Facebook.
Our pets are our family, and their health matters to us as much as our human kid's health matters. Which is why we aren't the only ones who are going to get ready for summer with a little diet change.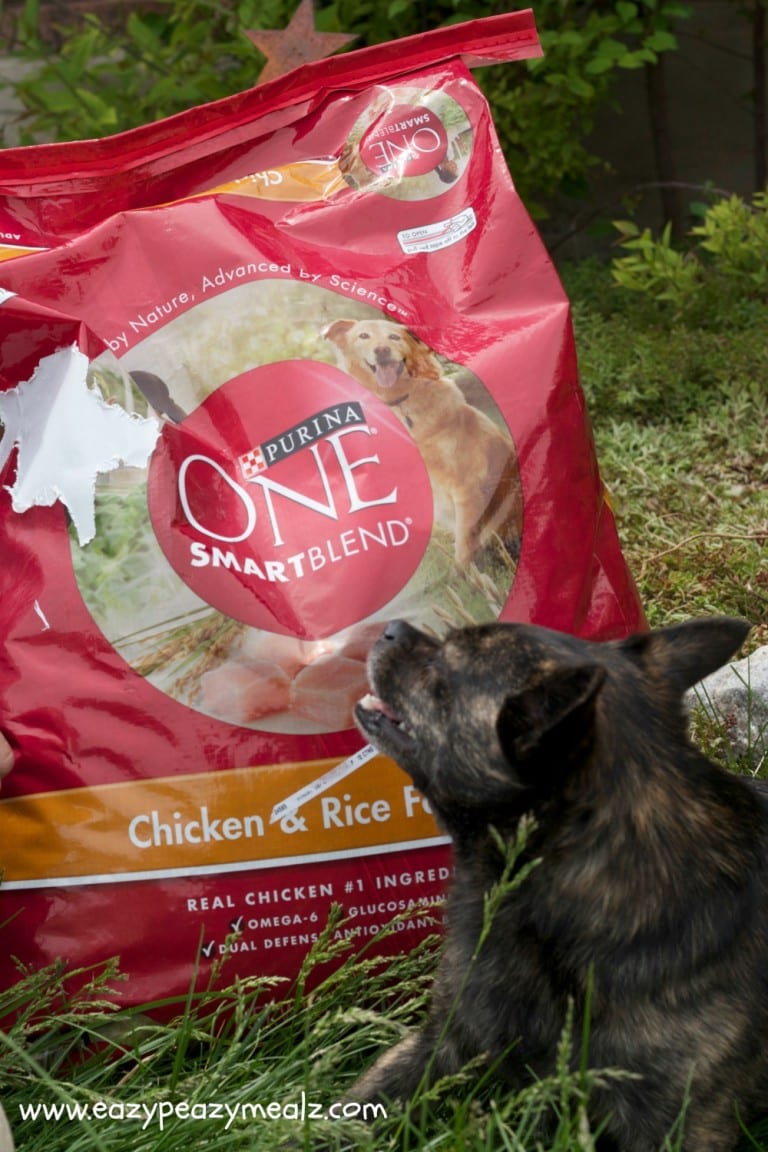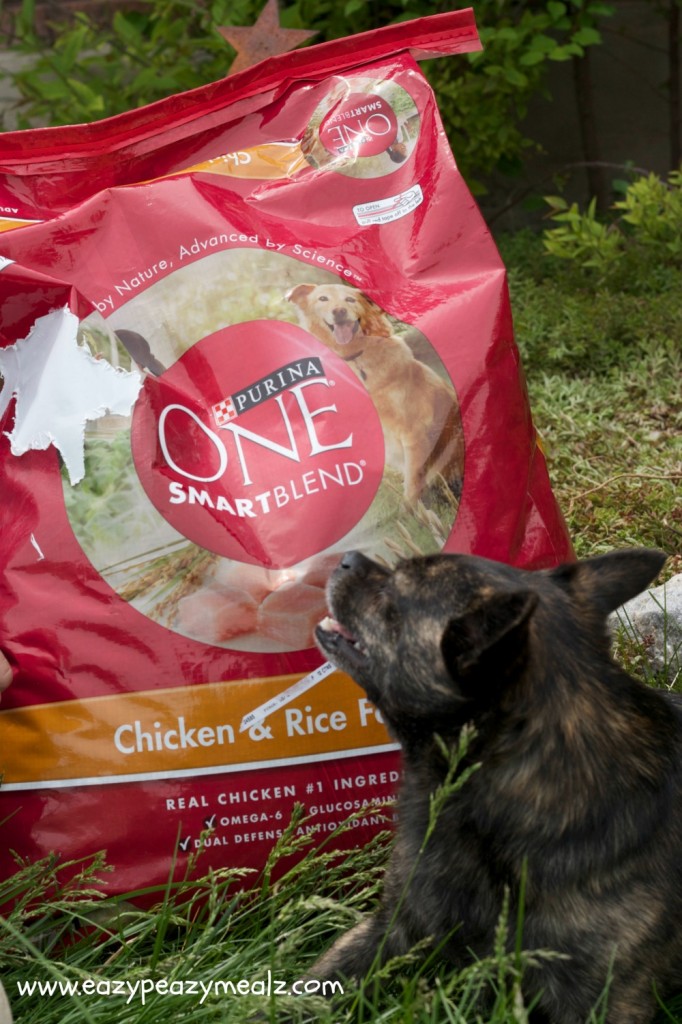 Let me introduce you to Snoop and Meana.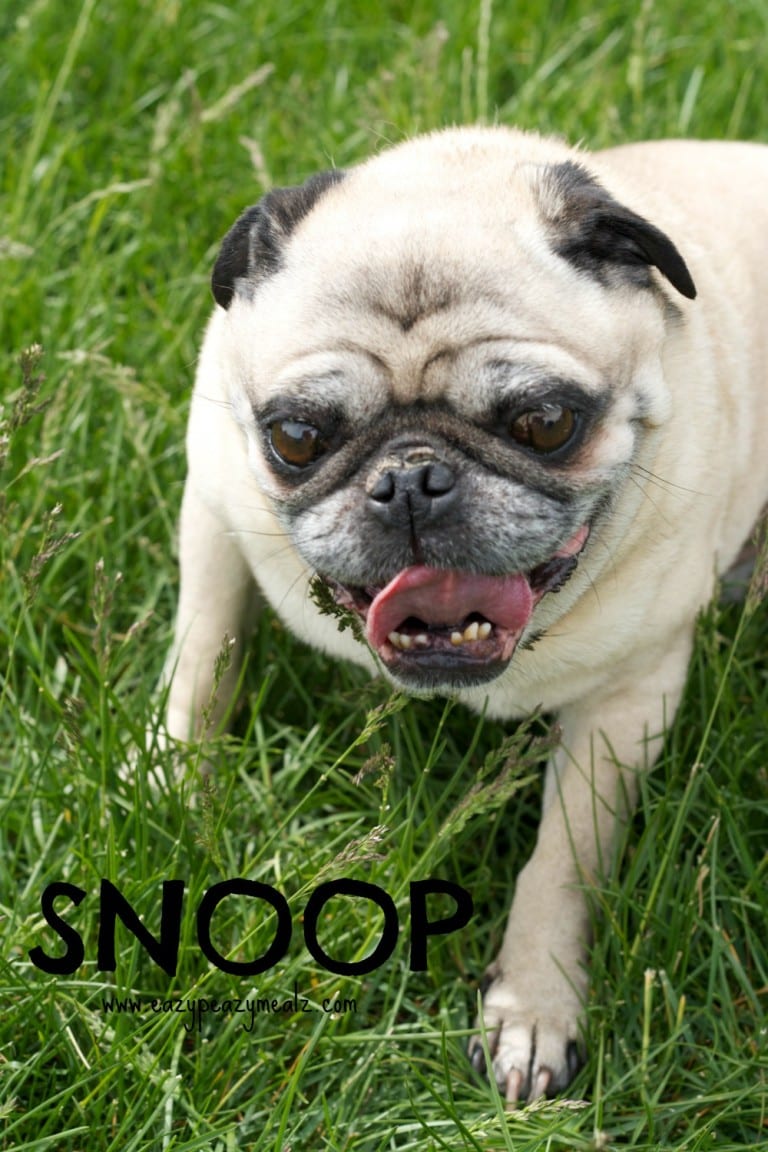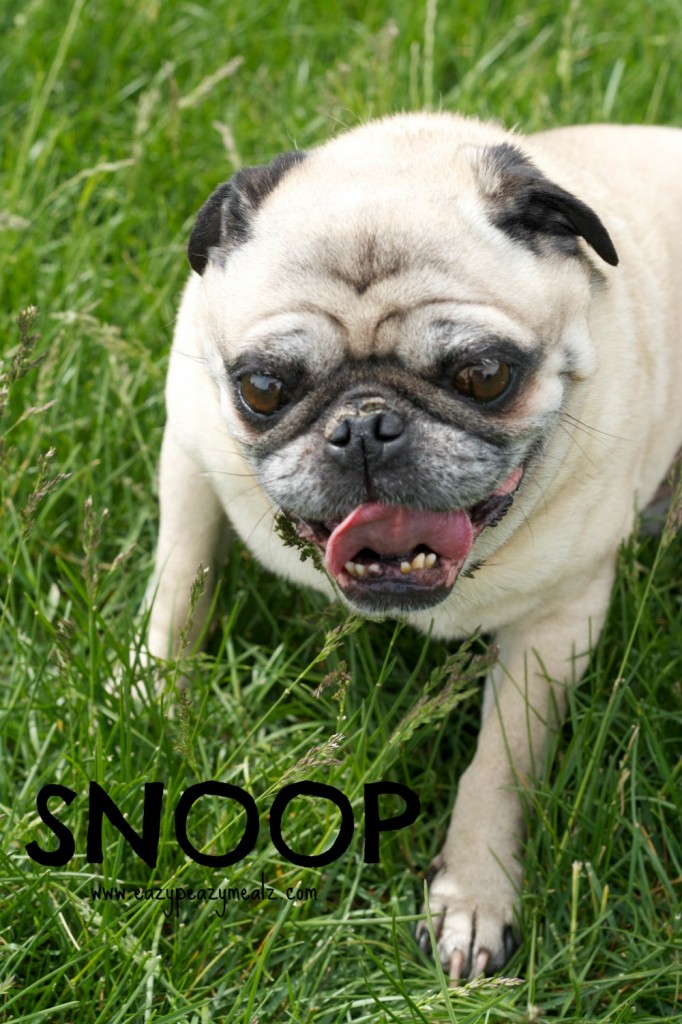 Snoop is a Pug. He is almost 10. He is an old dog, and all the kids describe him as "lazy". He is sweet, lets the little ones ride him like a horse, and is a great listener. Better listener than my human kids, that is for sure.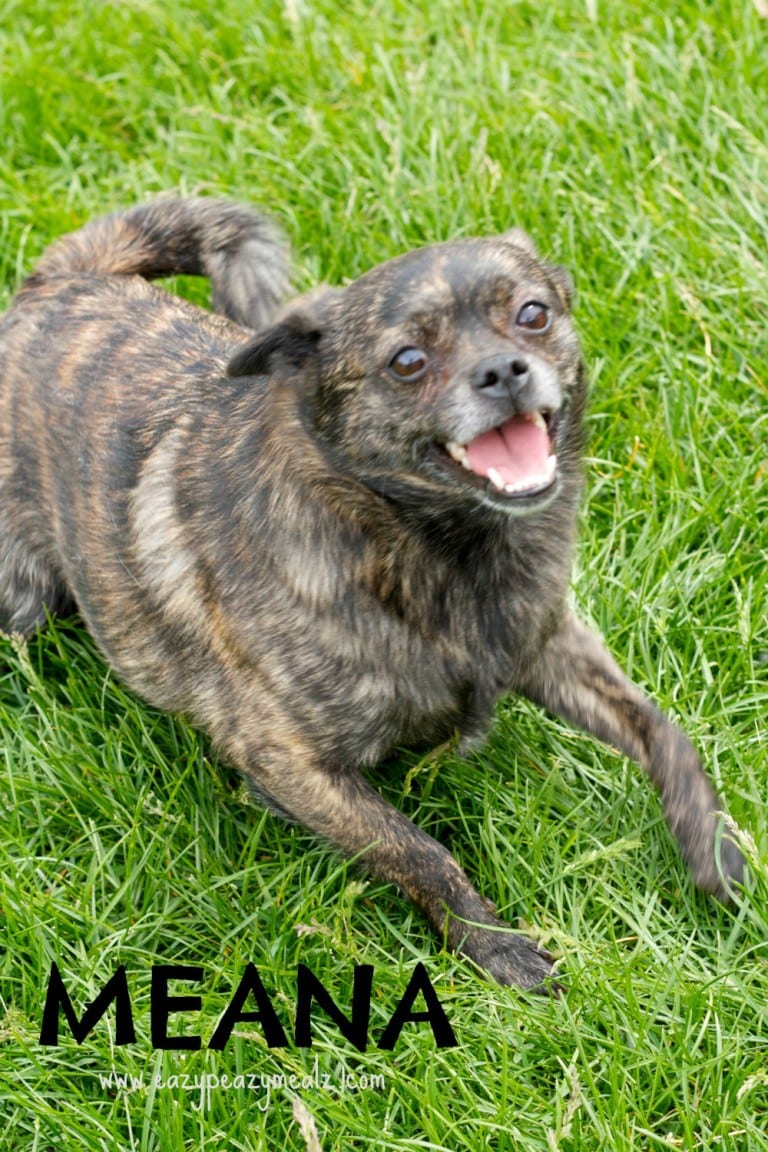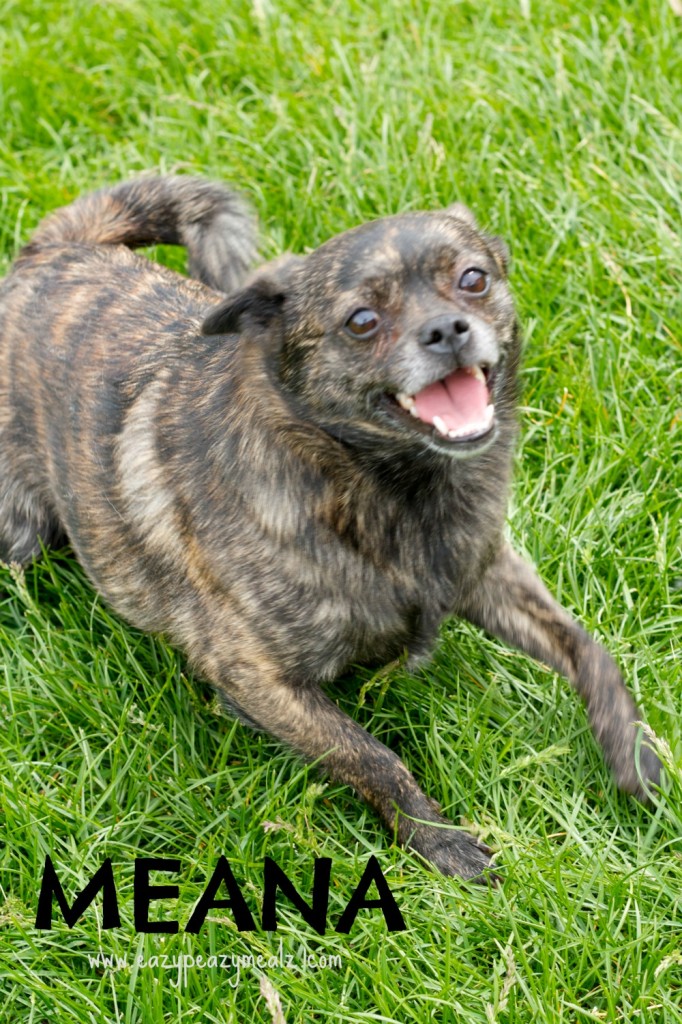 Meana is a cross between a Pug, a Jack Russell Terrier, and a Chihuahua. She is a crazy little mutt that is full of life, and has lots of personality. She helps to keep Snoop young. She is super friendly, and will give you "hugs" by jumping on your leg and wrapping her front paws around your leg.
So how are these guys going to join in on a health challenge? I'm not going to be putting broccoli in their bowls if that is what you are thinking. These crazy pups are taking the Purina One 28 Day Challenge.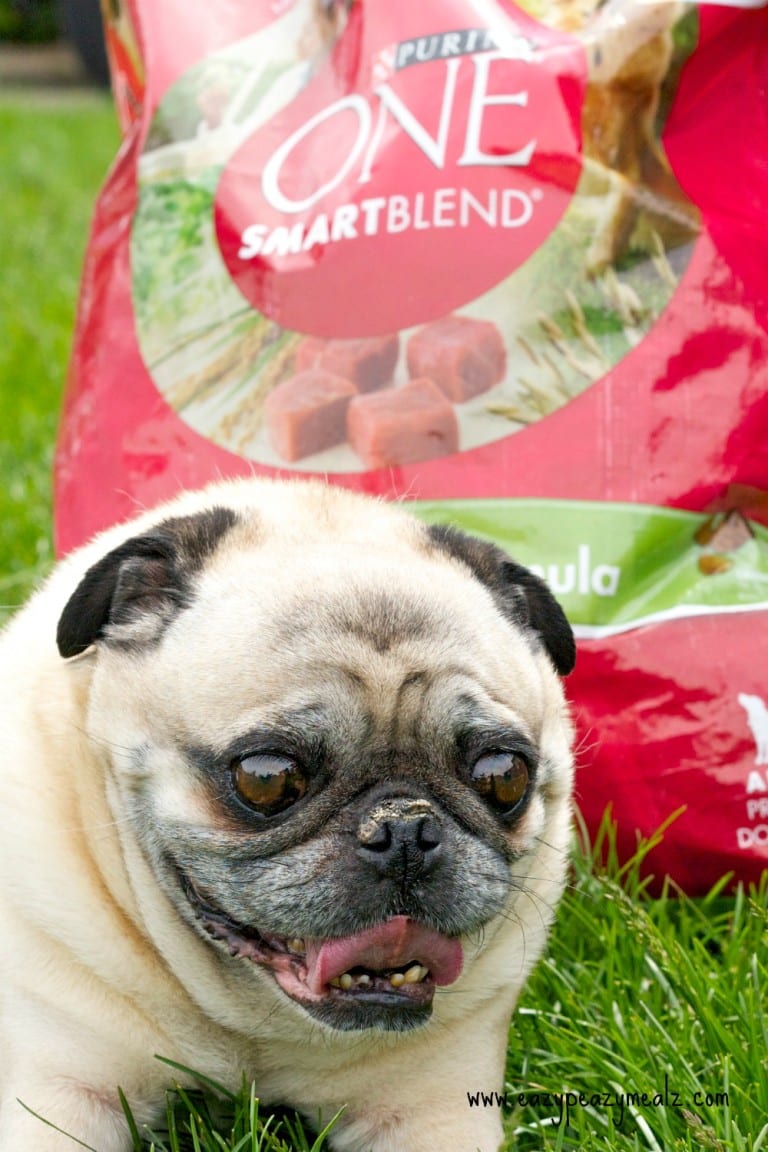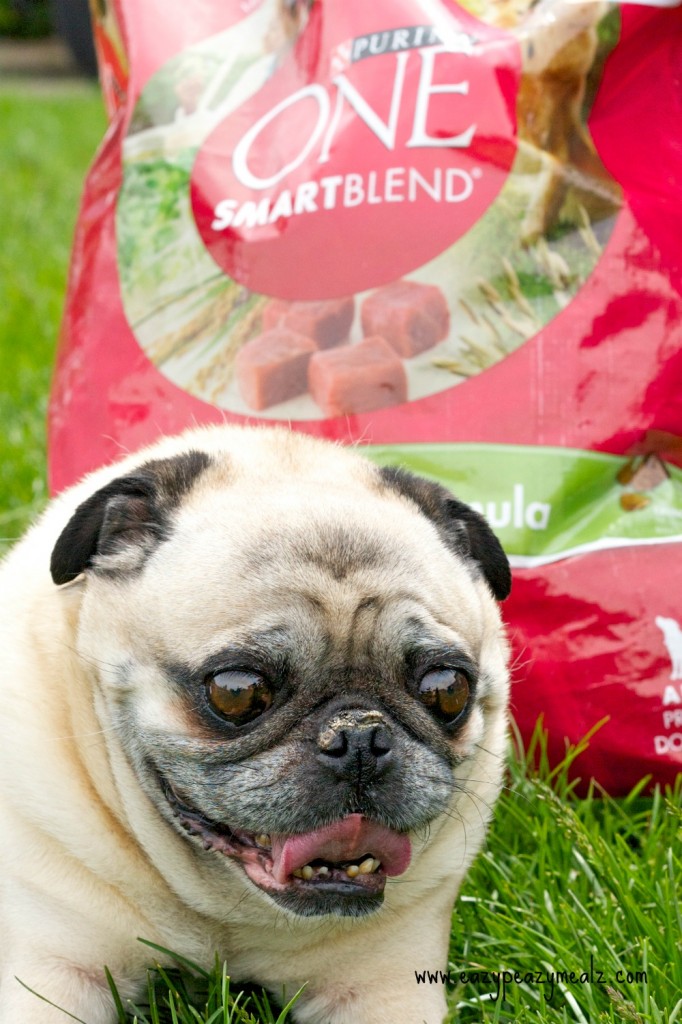 Purina One is inviting dog owners to try Purina ONE dry dog food, and share what they see: brighter eyes, better dental health, beautiful skin and coat, more energy, better digestion, and of course a taste dogs love. I am taking them up on that challenge. I went to Target and bought 2 big bags of Purina One Smart Blend for Meana and Snoop. It was a great price, and I even had a coupon!
You can learn more about Purina One's 28 Day Challenge for a healthier dog, and find your own $3 off coupon at https://www.purinaone.com/ONEDifference.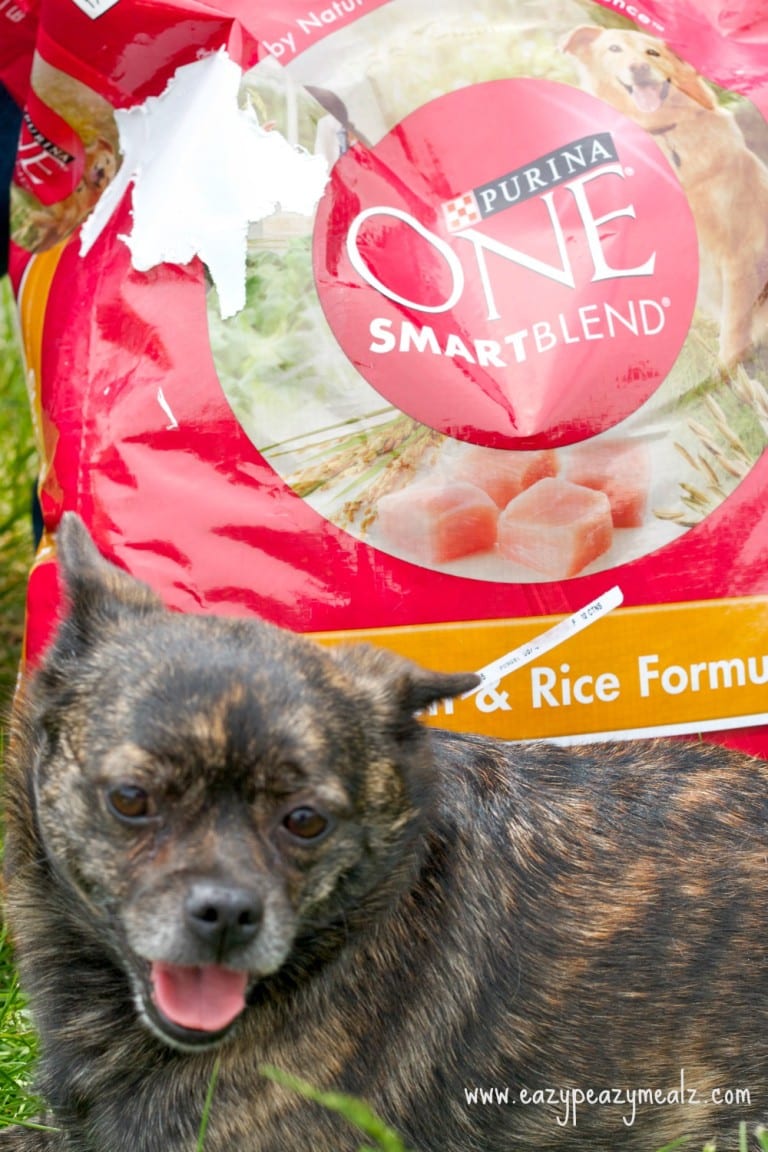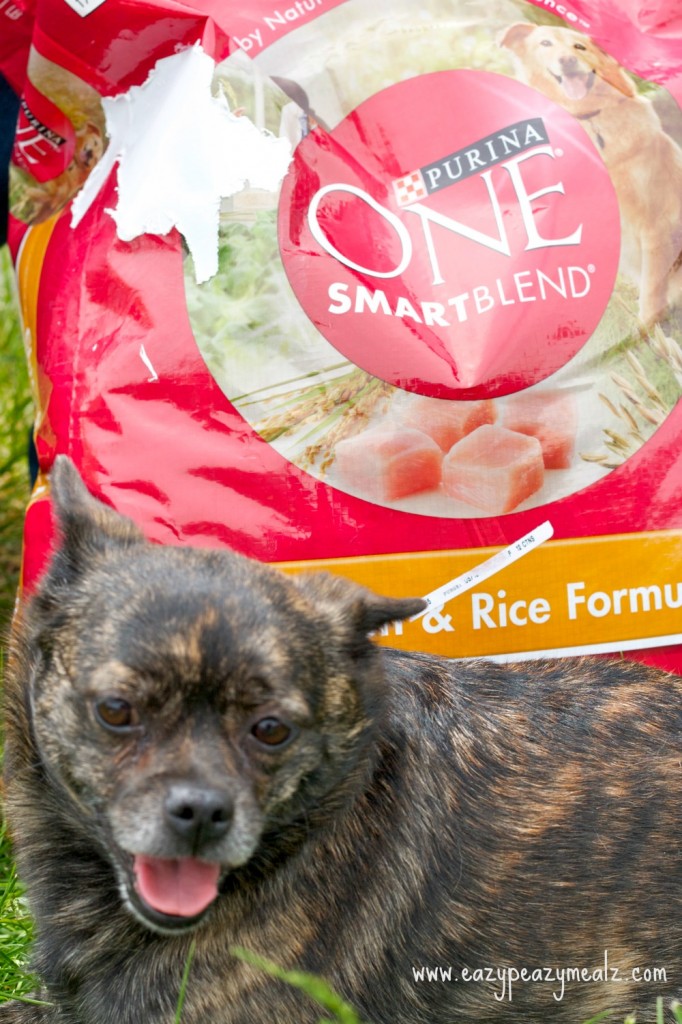 I am so excited to have Meana and Snoop take this challenge. We are hoping they will love the taste, and reap the health benefits.  And let me tell you, my kids are pretty excited to "eat healthy, just like the dogs." I'm hoping by putting the dogs on a health challenge, it will help to motivate the rest of us to meet our own challenge for better health and increased energy.  You should join us, your furry friends will thank you!
We are kicking off our 28-Days to a Healthier You challenge starting Sunday, June 1 st, so keep checking back for daily mini-challenges, health tips, healthy recipes and lots of information and support. Let's get ourselves and our furry family members ready for a happier, healthier, and more energized summer.