Bacon, Bleu Cheese, and Olives combine to make a topping for your favorite white fish, making a simple, delicious, and perfect meal.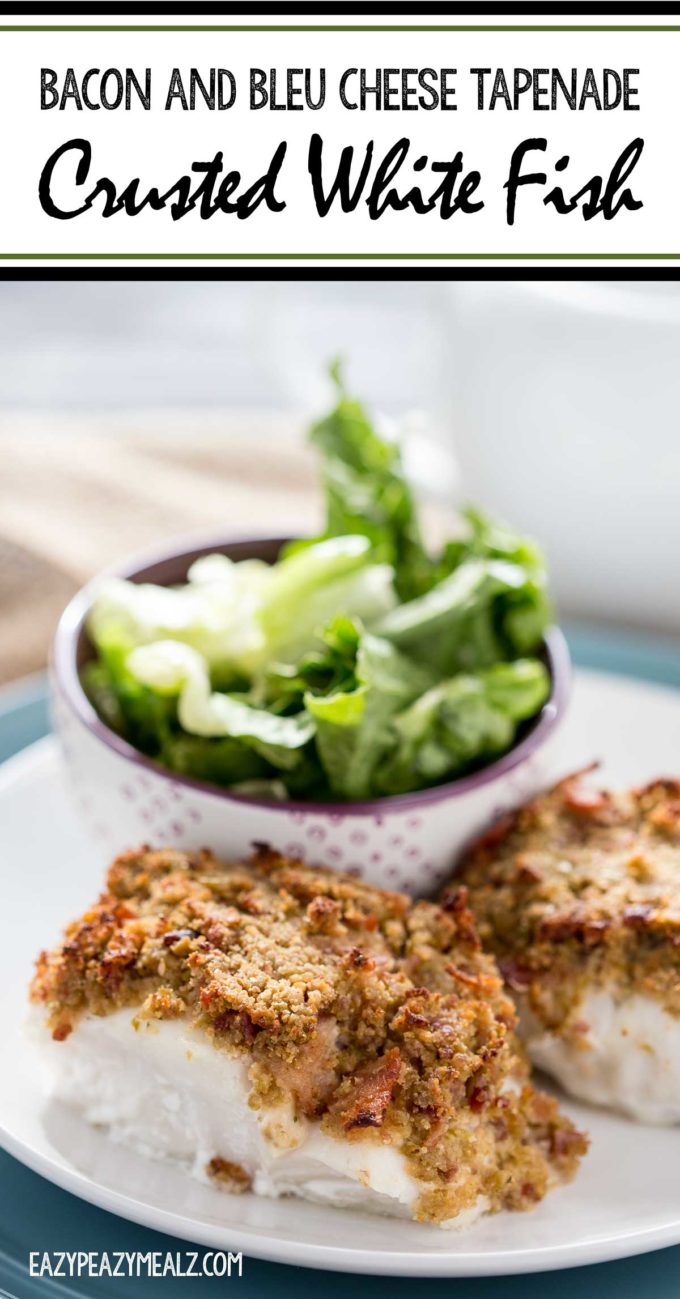 One of my favorite ways to spend the holidays is around a table laden with food, eating, chatting, and enjoying my family. As I have shared on numerous occasions, munching is a big deal for me. We love snacking, dipping, munching, and picking. Basically, I love a good charcuterie, cheese plate, or appetizer platter. Variety in textures and flavors makes me really happy.

MY LATEST RECIPES
One of the places I got for that variety is my olives! I love Mezzetta olives, they are a family run company, that sources olives from California, Italy, Spain, France, and Greece and follows family recipes to create amazing combinations and flavors.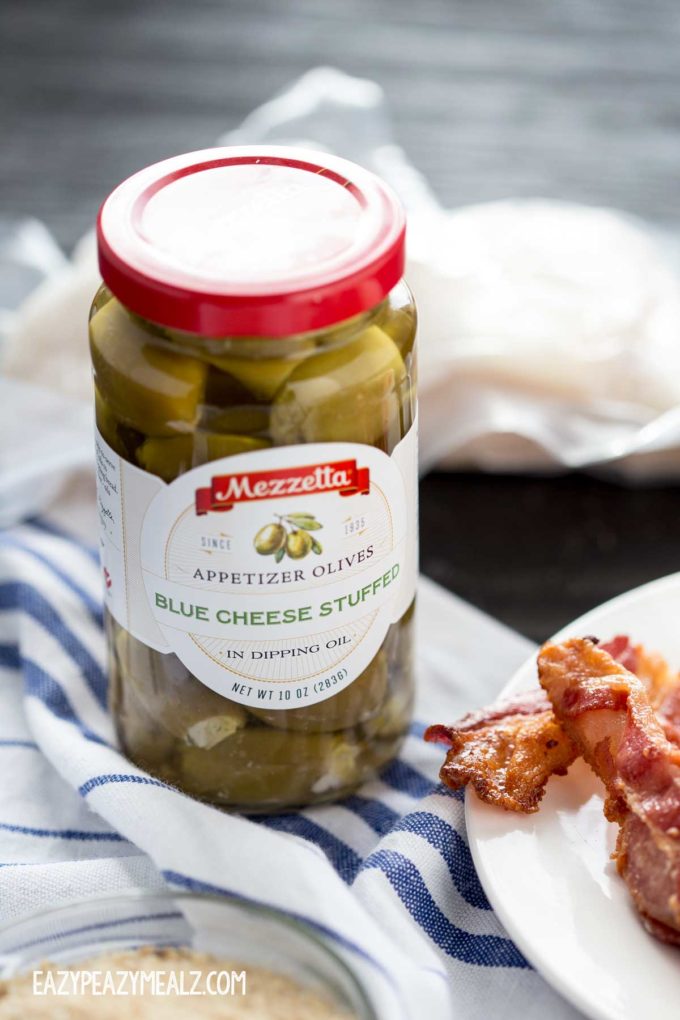 So when I saw the bleu cheese stuffed green olives I totally couldn't help but think how amazing and fun it would be to take bacon and bleu cheese, a classic combination, and combine it to make a topping for a fairly mild fish to add a fun twist of flavor. Honestly, I was a little worried that it would be gross. But happily I was wrong. The flavors are bold, brine-y, and salty with the bacon, and give so much flavor to the cod I used I couldn't stop eating it.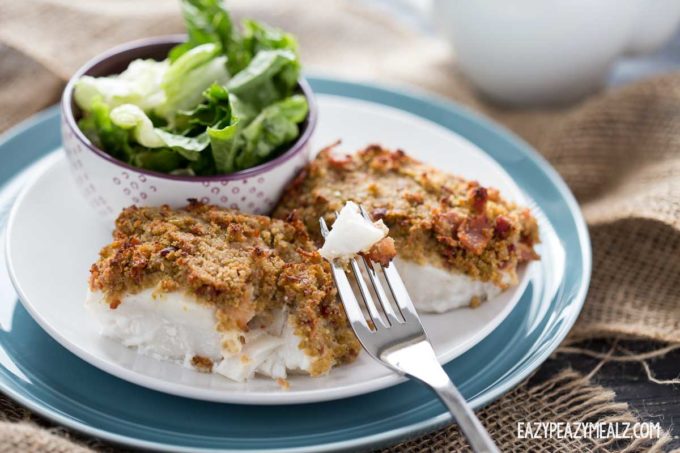 Bacon makes everything better, but so do olives. Olives have that rich, meaty texture, and oh my goodness, so much flavor! And so when I combine that with a crunchy bacon, and some bread crumbs you get this beautifully rich, hearty, and textured crust for a flaky, tasty holiday meal.
And did I mention how easy it is to make? Under 20 minutes. That is all you need to have this on your table!
Inspiration is just a twist away!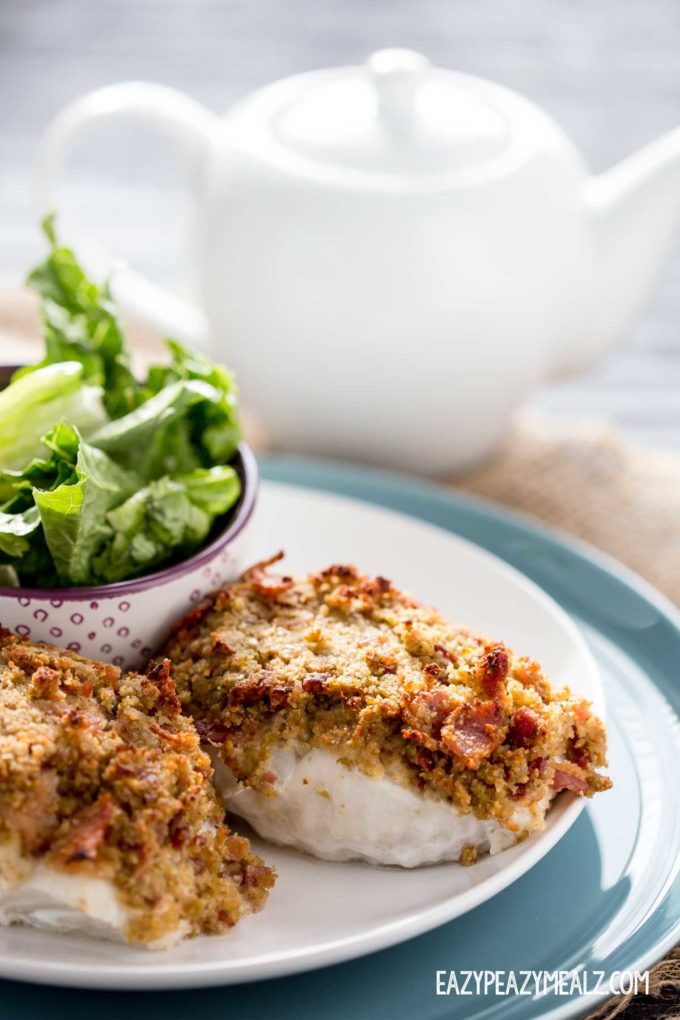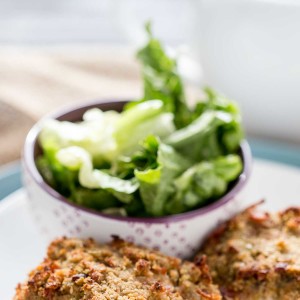 Ingredients
1/2

lb

crispy cooked bacon

15

Blue Cheese Stuffed Mezzetta Green Olives

1/2

cup

bread crumbs

1/2

tbs

mayo

4

fillets white fish

Cod
Instructions
Preheat oven to 350 degrees

Put bacon, olives, and bread crumbs in a food processor and pulse.

Brush mayo over the top of white fish of choice

Dip mayo topped fish into bacon and olive mixture

Bake 10-12 minutes

Turn broiler on high and broil 2-3 minutes
Check out this
Holiday Sweepstakes
where you could win a great prize from Mezzetta. You have the chance to win one of the following prizes:
Grand Prize (1) – Instant Print Digital Camera plus a Ultimate Olive Lover's Gift Basket including Mezzetta Olives, Olive Spoon, Cutting Board, Olive Bowl, Cocktail Napkins and Recipe Card.
Runner Up Prizes (10) – Ultimate Olive Lover's Gift Basket including Mezzetta Olives, Olive Spoon, Cutting Board, Olive Bowl, Cocktail Napkins and Recipe Card.
Entry is easy, you just need to go HERE and put in your First Name, Last Name and Email Address
Expires: December 31
Winners are going to be chosen at random and will be notified within 2 weeks of sweepstakes closing.
Don't forget to pin for later:

Get EZPZ Updates In Your Inbox!