This shop has been compensated by Collective Bias, Inc. and its advertiser. All opinions are mine alone. #KidsChoiceDrink #CollectiveBias
A behind the scenes look at my party planning and menu planning for The Nickelodeon Kids' Choice Awards with Capri Sun Roarin' Waters.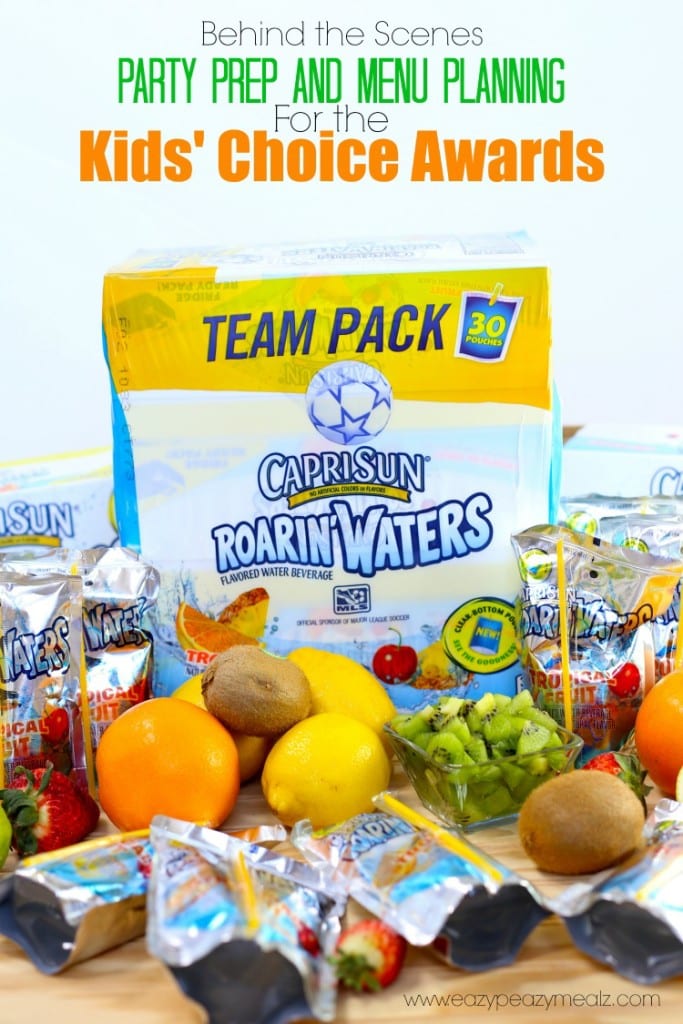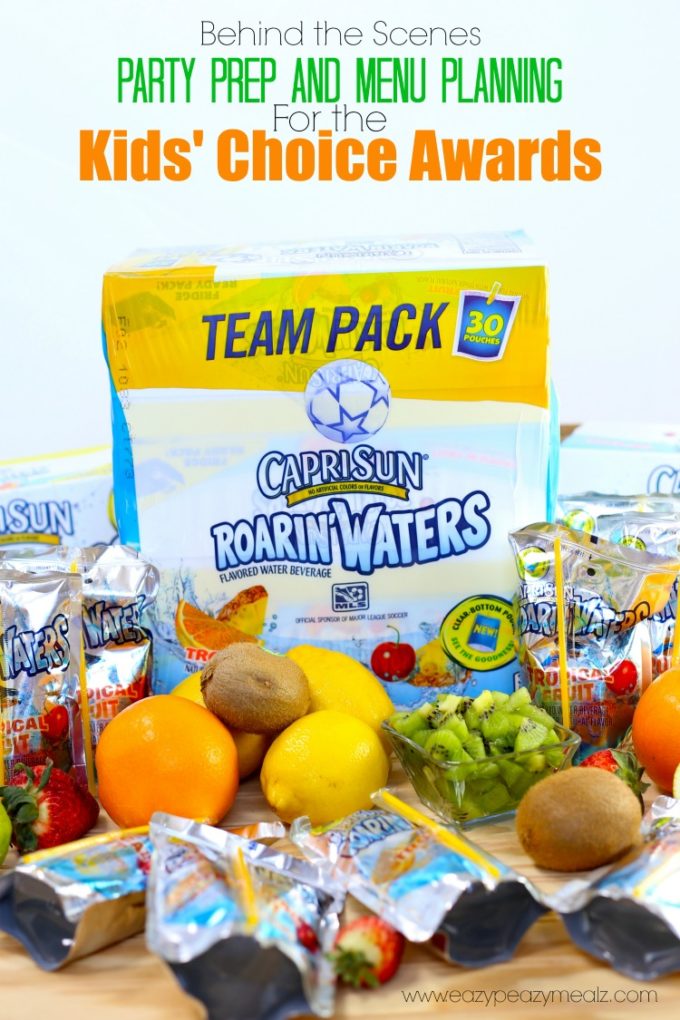 You guys, my kids are seriously so excited for The Nickelodeon Kid's Choice Awards. They love Nickelodeon, and have told me over and over that we have to plan on watching the awards on March 28th. My daughter has asked a million times if I remember. And I do.
So to help ease her fears a little, we decided to plan an Awards Viewing Party together. And today I am giving you guys the behind the scenes look/sneak peek of the party we are planning. And of course, later I will share the party and recipes we come up with for it as well.
So to start we had to pick a theme. What good is a party without a theme?
My daughter is a diva through and through, and she wanted it to be Stars and Music! So we decided to go with Pop-Stars, which gave us a lot of fun stuff to work with for our menu choices. We also knew we wanted to use Capri Sun Roarin' Waters as much as we could because they are fun, taste great, and all my kids love them! We had so much fun brainstorming our ideas. I had her write everything out so she could practice her spelling! So #momwin for sure. But then I re-wrote it out because I am a total control freak, and, frankly, her spelling could use some work! So #momwin followed promptly with a #momfail. Oh well, moving on.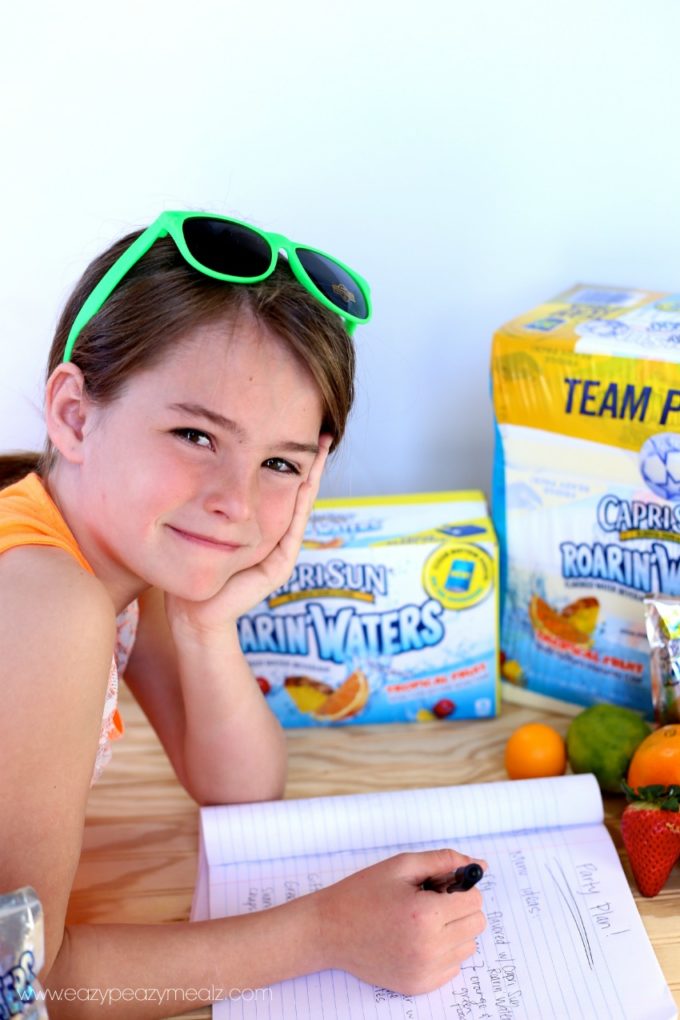 We opted to go with the orange and green color scheme and throw in lots of bright colors, fresh fruits, and of course…glitter and glam! I mean, isn't that why being on TV is so cool? The glitter, the glam, the bright lights? My daughter thinks so. Haha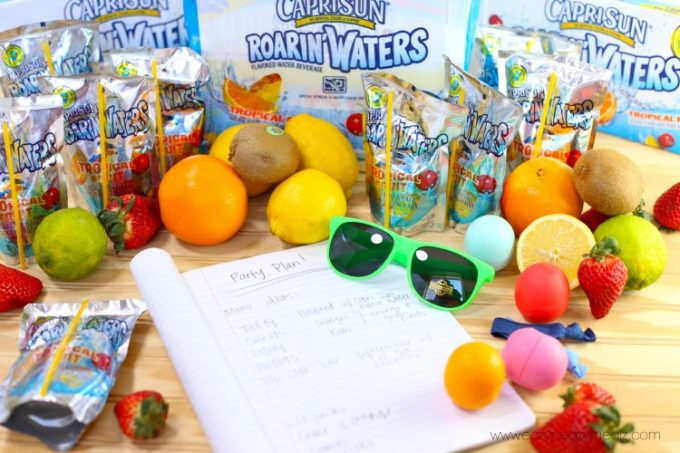 Then it was time for my favorite part…the menu planning. I love a good menu, and I especially love when it is a tiny bit cheesy and thematic! Like this menu. So we brainstormed some ideas. Because we love Capri Sun Roarin' Waters light, fresh, flavors, and no artificial stuff, and because they connected to the awards, we decided to use them as the base of our menu.
Here's what we came up with…What do you think?
Capri Sun Roarin' Waters  (obviously)
Celery and Carrot Stick Shooter cups with ranch!
"Orange Carpet" fruit leather
Greek Yogurt Parfaits with Kiwis and Strawberries (like the Capri Sun Roarin' Waters flavors), and granola!
Popcorn Star Bar- A popcorn bar with fun mix-ins
Homemade salt water pulled taffy, flavored with Capri Sun Roarin' Waters
Pop Rocks
I wanted to keep it relatively good-for-you, while still conveying the theme of the awards show, and keeping it fun.
In addition to watching the show, and having awesome food, some of which is interactive, such as the popcorn bar and the salt water taffy, we thought it would be fun to put together an activity to go with it, and my daughter wanted to act like Pop Stars, singing, dressing nice, and more!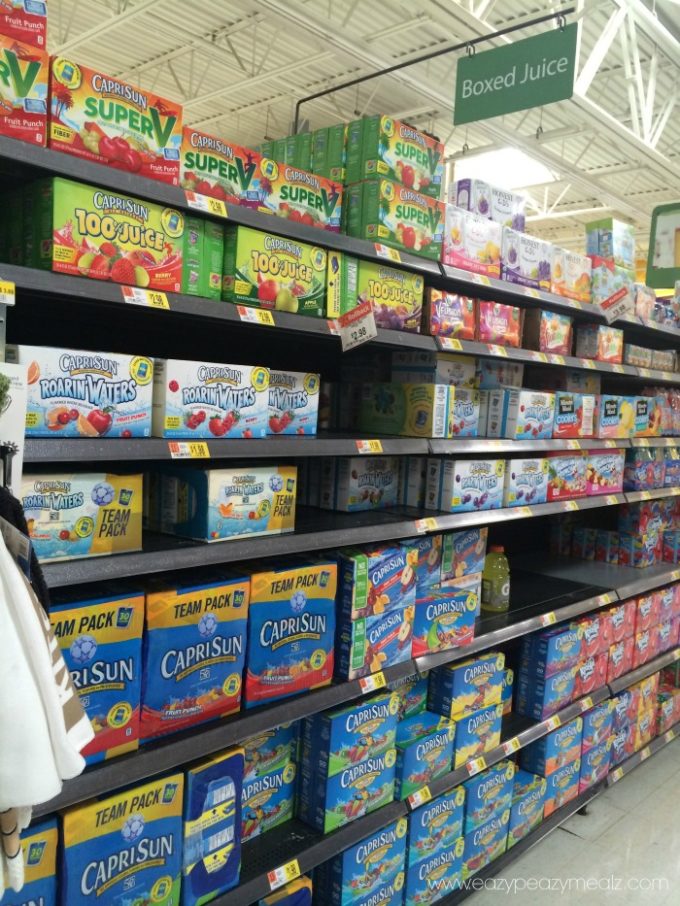 So,  we went shopping at Walmart, to pick up all of our decorations and menu supplies (AKA Capri Sun Roarin' Waters), and looked for fun things to help us be Pop Stars. Be on the look out for the Kids' Choice Awards store display with Capri Sun Roarin' waters! My store did not have it up yet, but I have heard it rocks!
Anyway, we did some browsing to figure out what we'd need to be like a pop star. We researched it online first, and decided most pop stars had a few things in common: Sun Glasses, Make-up (this was my daughter's suggestion), and jewelry. So we got  sunglasses, fun colored chapsticks, and Ring Pops to make fun Kids' Choice Awards bags that would work for either a boy or girl. We also threw in some hair ties because my daughter said, "The famous people…like…always have their hair done."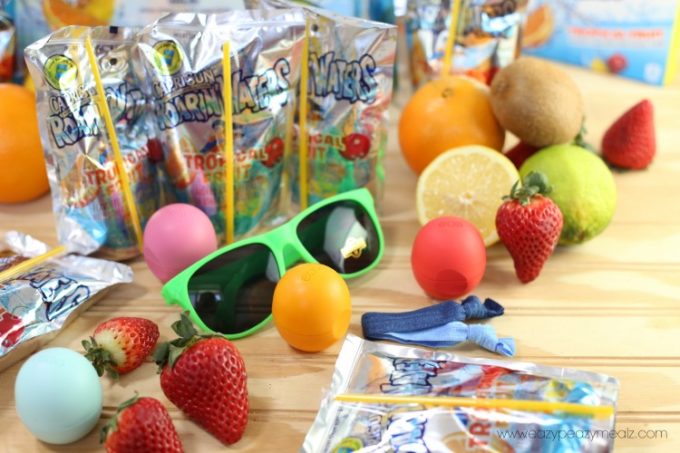 That's our party plan, eating good food, watching the Awards Show, and pretending we are Pop Stars for the day. I think it will be a blast. But be sure to check back for the follow up post with recipes and recap of our party! Do you plan to watch? I've shared my family's (particularly my daughter's) excitement about Capri Sun Roarin' Waters and the Kids' Choice Awards. I'd love to hear about your plans for the perfect watch party!
We love planning parties over here, so be sure to check out some of the other ones we've thrown recently, complete with tasty recipes: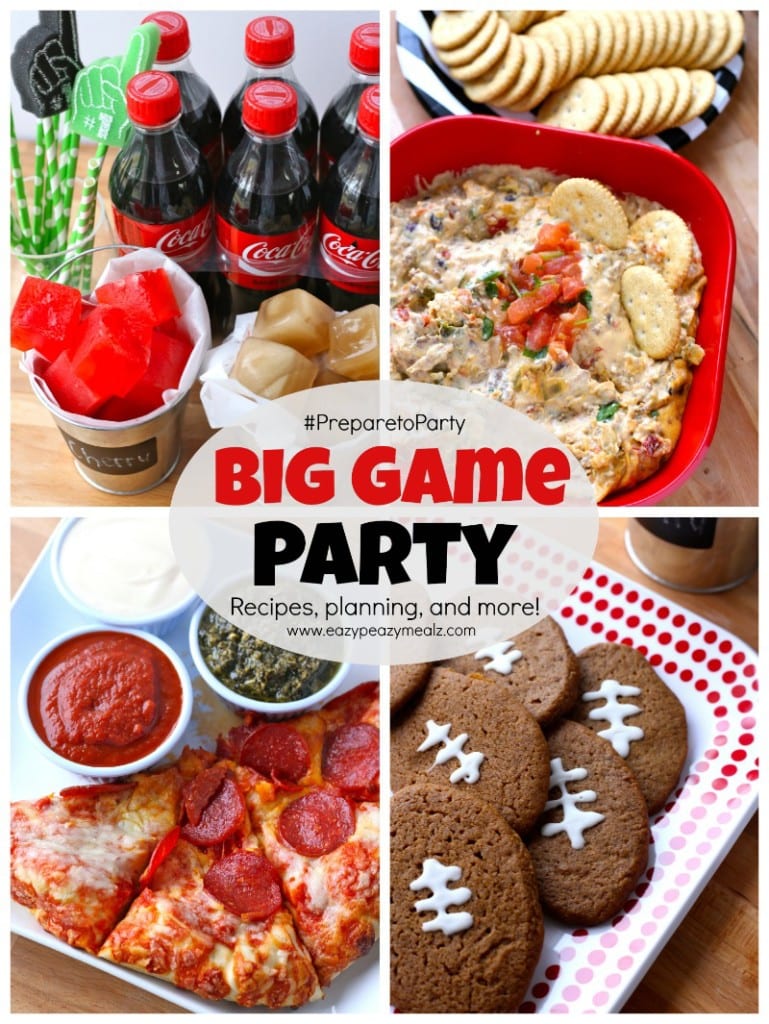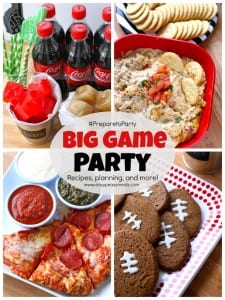 Mixin' The Love Party