A fun twist on the classic birthday cake, and so easy to make!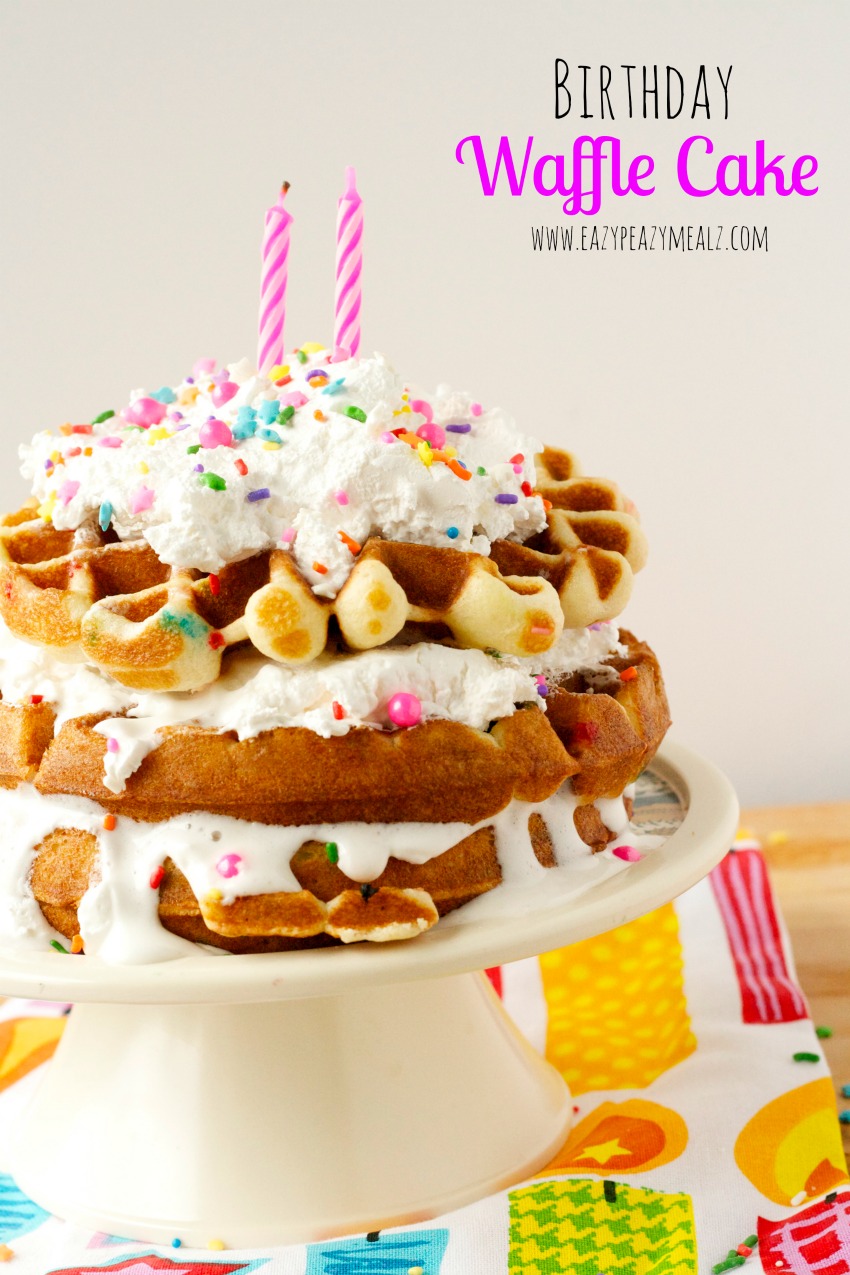 My sweet little one is turning 2 and I can't even believe it. She really is such a joy to have around, the whole family just adores her. One of her favorite foods is waffles. I have been trying to come up with a great cake for her birthday, and I saw a waffle cake over on Chelsea's Messy Apron, and I thought it was so cute. I decided to give it a shot over here! So I made a trial cake, which I fed to my kids for lunch. Yes… funfetti cake mix waffles for lunch. Sigh… I really need to be better about this!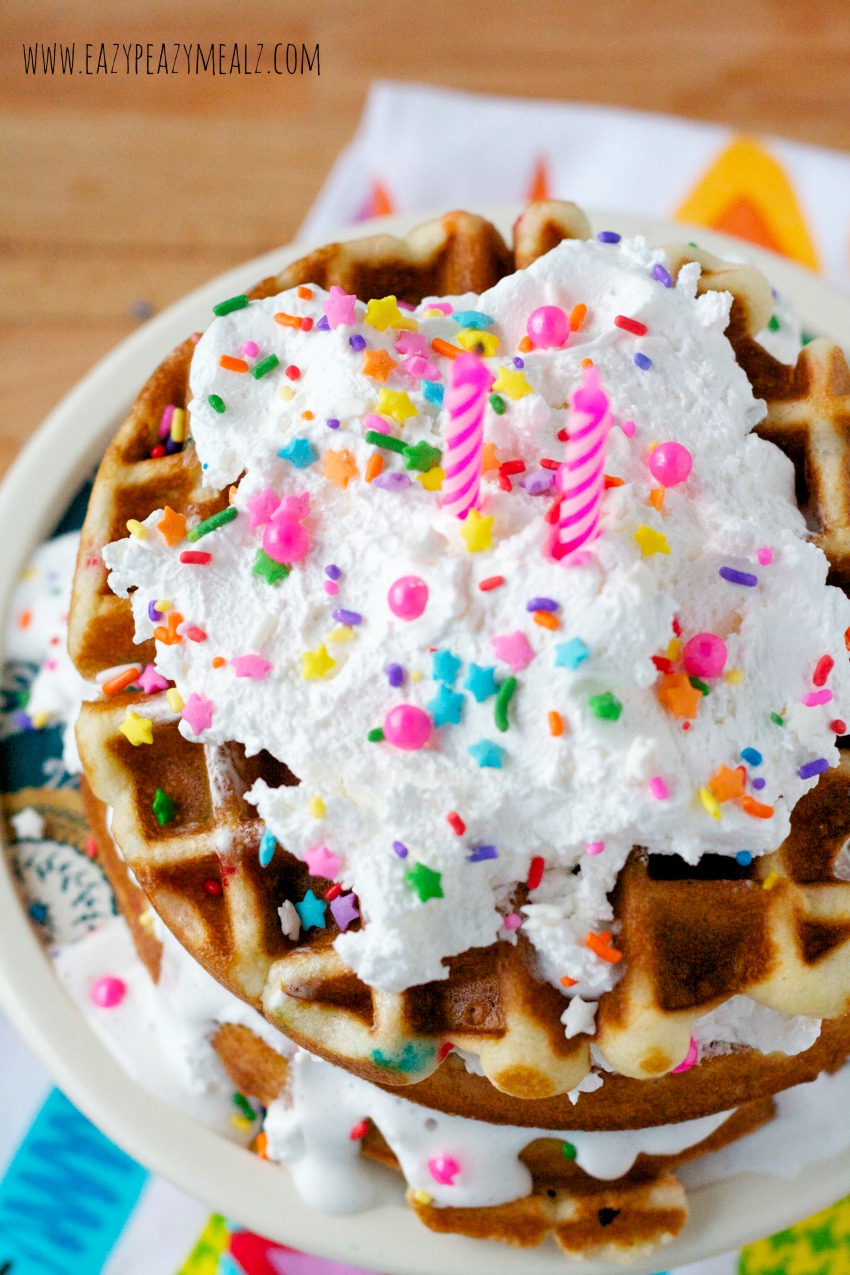 This is pretty much the easiest to make (ever) cake, and is lots of fun. You just get a cake mix, prepare it according to the box directions, and cook it in a belgian waffle iron. Then top with whipped cream and sprinkles. Layer it to make it fun. So…not really a recipe. But a really fun idea!  If you don't like funfetti, how about pumpkin with cream cheese frosting? Or maybe chocolate with berries? The possibilities really are endless.
Tips
Let it cool a bit: Notice how the whipped cream is dripping down the lower layers….yeah, they were hot, it was cold, and there were two waffles, so it melted it. Tastes great, looks not so great. If you want to avoid this, let the waffles cool a bit before layering.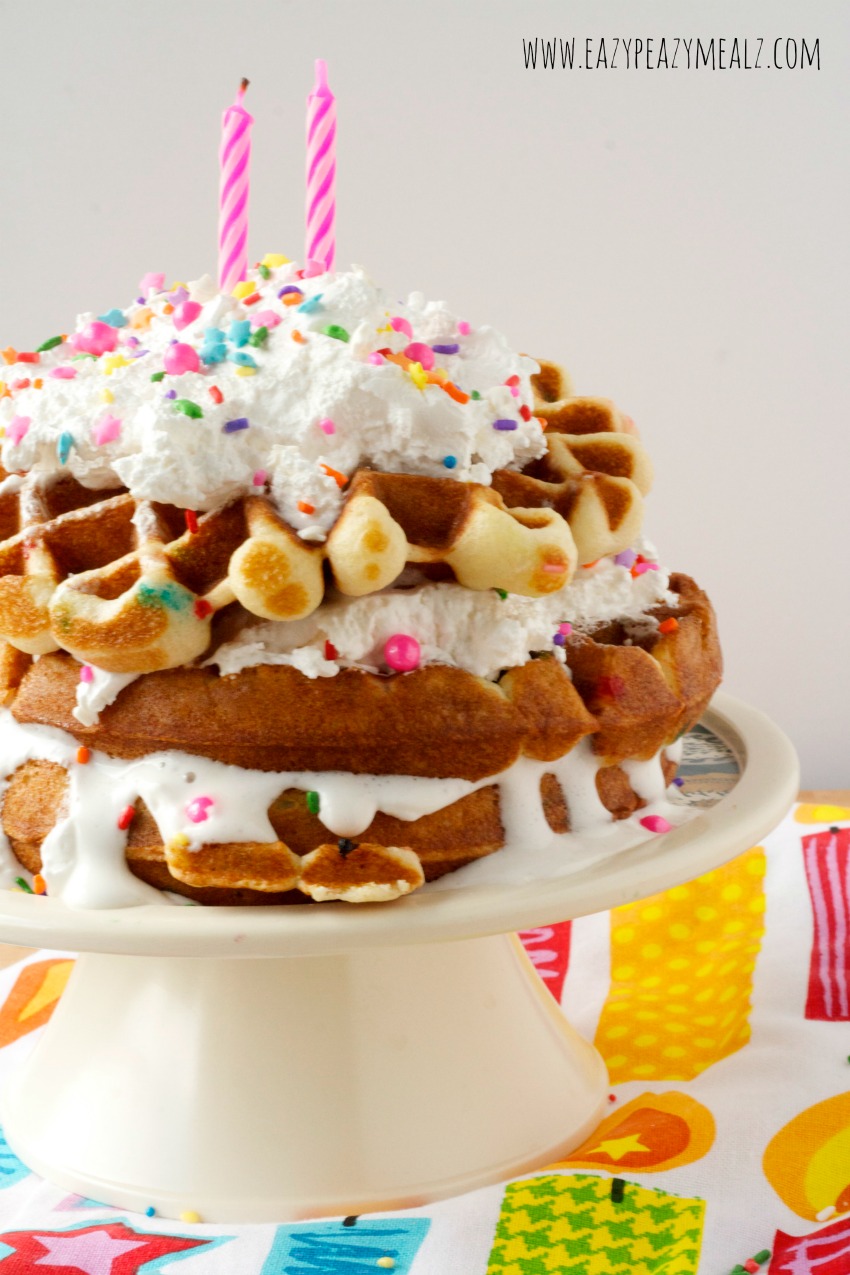 Make each layer a little smaller: To make a prettier cake, make each layer slightly smaller than the last. I did not do this until the last layer because I was running out of batter. But I thought it looked better to have it more tiered. Like I said, this was a trial cake in trying to figure out a great cake for her birthday. But if and when I make this kind of cake again, I will make the waffles a little smaller with each layer!
Enjoy!
And if you love cake, the most popular cake on my site is the Caramel Banana Cake Roll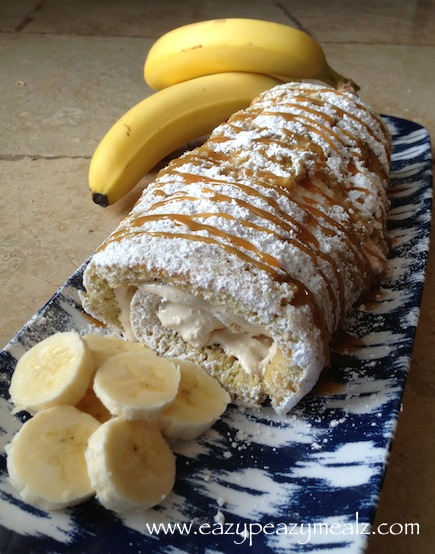 Or maybe this Chocolate Ganache Cake