Thank you Capital One 360 for sponsoring this post. Stay on track with your finances this holiday season with Capital One 360 and deals you can bank on!
A look at some budgeting tips for groceries that will also help with financial peace of mind!
It is that time of year…you know, the time when things like waistlines and credit card debts grow. But here's the thing…it doesn't have to be.  Taking a few minutes to establish a reasonable and responsible budget, and then sticking to it, can really make a difference in how your holidays go.
Now you might be asking yourself why me, a food blogger, is talking about budgeting today. And that is a good question. The answer is that for me, the variable aspects of our budget, like groceries and entertainment, are often what get us into trouble. Especially during this festive time of year when things are busy, as it's easy to get caught up in the hustle and bustle of the holiday season and lose sight of the goals we've set to help us achieve financial peace of mind.
So today I want to share tips for easily creating meal plans, cooking budget-friendly meals, and using freezer meals to reduce spending in those variable areas so you can save more, and stick to your goals. And I am going to show you how Capital One 360 products makes these goals easier to achieve.
 MEAL PLANNING TIPS
Write down your family's favorite meals. Most people have a few meals they know their family loves. Make a list, and start rotating meals. It is easier to create a meal plan when you have a list of ideas to start with. Then fill in a meal plan or calendar with your ideas. You can find a free printable meal plan from BalancingHome.com here.
Do a quick check to see what you have on hand. My mom taught me to always ask myself, "What can I make with what I have?" rather than "What do I need to be able to make dinner?" This simple shift in thinking can save tons of $ because it means fewer grocery runs.
Only shop with a list. Meal plan based on what you have, and create a list of what you need. Consider snacking. Then shop. Plan first. Shop second.
Limit shopping to once a week max. Guys, I am totally guilty of going to the store almost daily, a hazard of the job, but so bad for the budget. Just this one tip could help me save hundreds.
COOKING BUDGET FRIENDLY MEALS
Overlap ingredients wherever you can to reduce waste.
Use the expensive stuff sparingly, like meat as a filler rather than the star of the dish (Think casseroles and fajitas instead of roasts and steaks).
Keep a list of budget friendly meal options on hand so you can have variety without breaking the bank. We aren't talking Ramen Noodles either.  Here is a great list to get you started from some of my favorite blogger friends:

FREEZER MEALS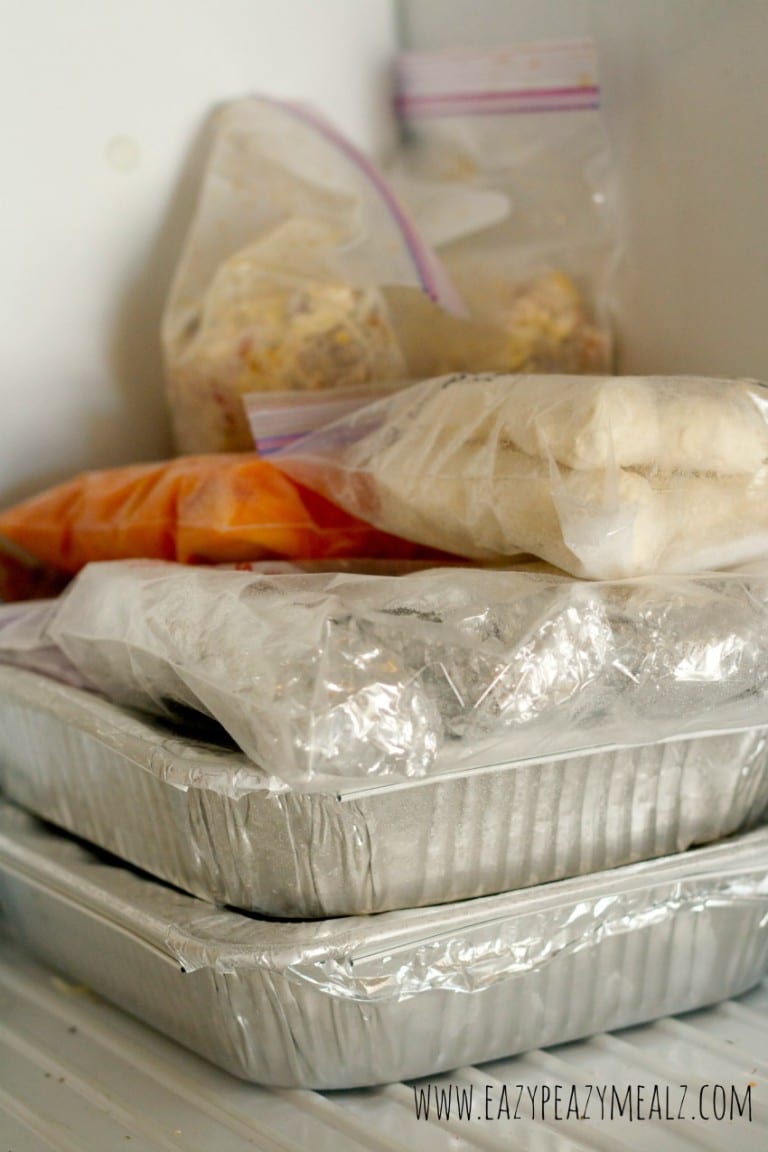 Freezer meals help me save money a few ways: We eat out less because on those really busy days I have something ready to go. I cook in bulk, cutting down expense per meal. We waste less because I can cook in bulk and then portion according to our needs. Use this to your advantage by doing the following:
Only make things you already like eating. Otherwise you will waste them.
Make some freezer meals that can be prepared from frozen so you don't ever have to remember to pull them out to defrost. For example, BBQ Chicken Burritos or Freezer Pizzas are both great options from frozen.
Plan well, package properly, and shop sales, then do a big cooking day once a month.
Now that we have covered how to keep the variable budget items under control let's look at another tool for helping you achieve financial peace of mind: Capital One 360 products.
They are designed to save consumers time and money. The Capital One 360 Checking and 360 Savings are fee-free and earn interest. Plus there are lots of perks, like remote deposit capture, and Automatic Savings Plans.
But one of the reasons I am bringing this up today is during the holidays, Capital One 360 is giving consumers some incentive to stay on track with their finances by decking the halls with deals, like new account bonuses, referral bonuses, and closing cost credits. Find out more here.
(*Image courtesy of Capital One 360 Webpage)
So while you are enjoying the holidays, take a minute to visit Capital One 360 and check out theirBlack Friday Sale, and take advantage of their deals on banking, brokerage, and mortgage products. And encourage your friends to as well, because if they take advantage of these deals, you may be eligible for a $40 referral bonus. And who couldn't use some extra  "dough" this holiday season?
I hope you all have a great holiday season, and enjoy yourselves without compromising your financial goals!
I was selected for this opportunity as a member of Clever Girls and the content and opinions expressed here are all my own.