A family favorite Buttermilk Pie recipe that is simple, easy to make, and is mouthwateringly delicious.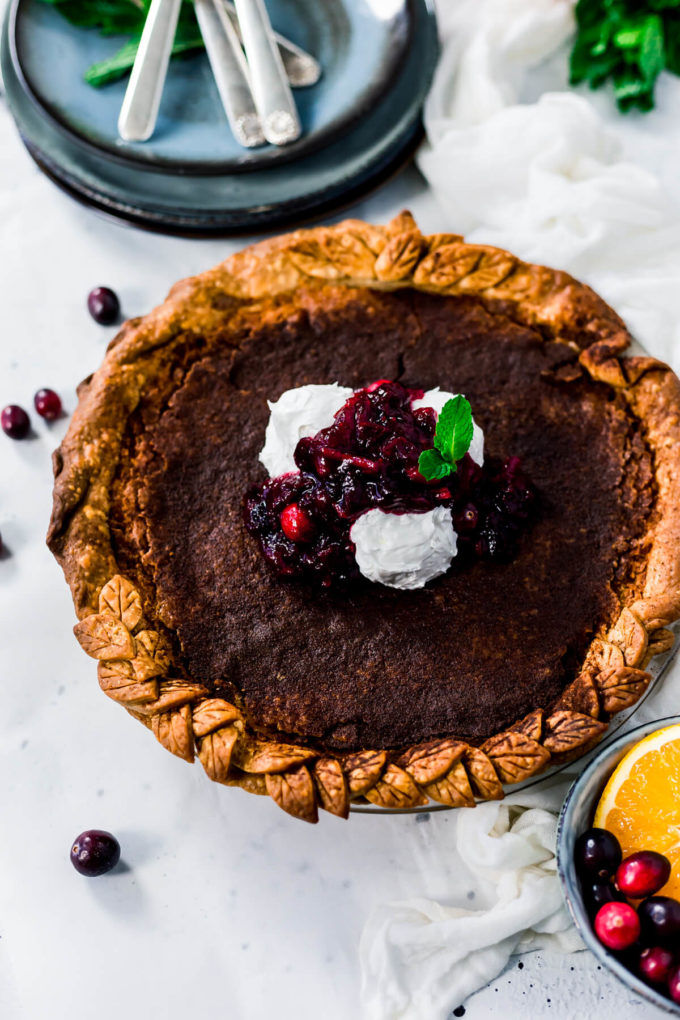 America's original cooking competition is back! This year marks the 48th Pillsbury Bake-Off® Contest. Today I am sharing a family favorite recipe that uses Pillsbury pie crusts, to serve as inspiration for your own recipe creations, in the hope that one of my amazing readers will enter and win the Contest!

MY LATEST RECIPES
Pillsbury is all about sharing beautiful memories over delicious and tasty foods. Which is why I can't wait to share one of my favorite recipes that has tons of memories tied to it—Buttermilk pie.
My Family Gatherings
Buttermilk pie instantly makes me think of family. When I was a kid, we would get together with my extended family for holidays. Every family would make part of the dinner, and we would have this huge buffet style table just laden with dishes.
And then there was the pie table! Oh my, pie! Now, if you know me, you probably know I am not that into cake. I like it, and I bake it from time to time. But pie holds the key to my heart. Key lime, lemon meringue, chocolate silk. I love my pie. But not baked fruit pies.
Well, one year, my family all gathered for our annual holiday feast, and I hungrily looked over the table of pies. There was apple, cherry, peach, strawberry rhubarb, a mixed berry, and more. I was searching and searching and all I could see were fruit pies. No luscious chocolate silk or coconut cream was in sight.
Just as I was about to start crying (I take my pie very seriously), my aunt walked out with the oh so humble, none too showy, buttermilk pie. She set it down. At first I was a little disappointed. I mean this pie is not that much to look at.
Buttermilk pie? What??? But since it was the only non-fruit pie variety, I served myself a little slice. And then I took a bite.
Kapow! It was love at first bite.
I have been eating it at family gatherings, holidays since, and am usually the one who makes it!
Buttermilk Pie
Buttermilk pie is a custard-like pie. It originated in the UK, and is often found in the southern states. To say it ranks firmly in my top 10 favorite desserts would be accurate.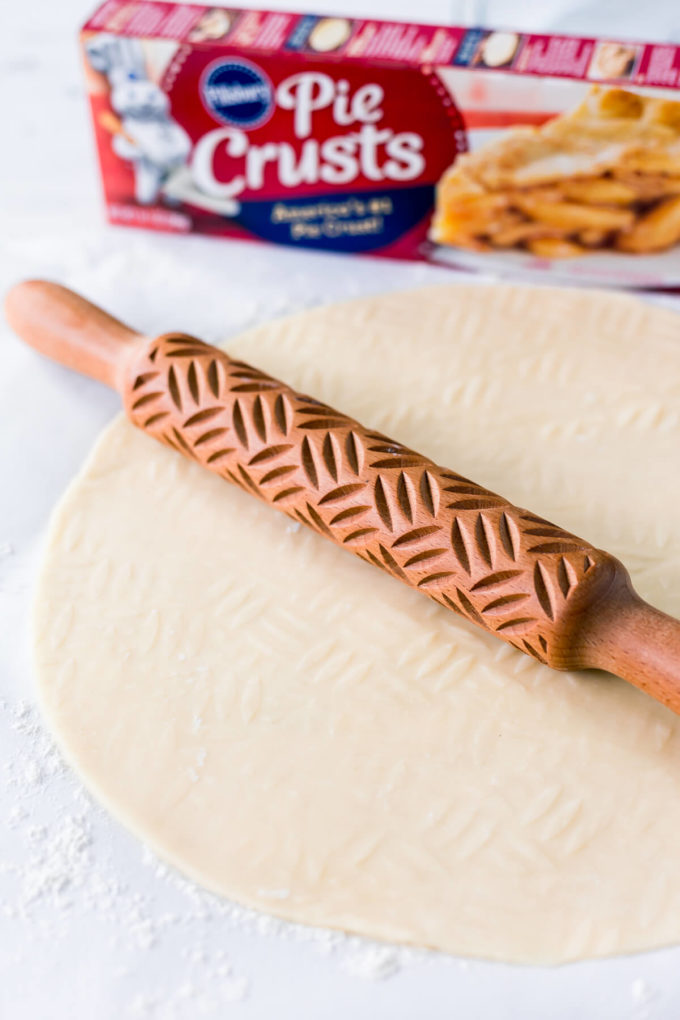 Now before I go further, and tell you more about the Pillsbury Bake-Off® Contest, I wanted to clarify a few things about this buttermilk pie:
Is chess pie and buttermilk pie the same?
No. But they are close.
Buttermilk pie is very similar to chess pie, but it should not be confused with it. Chess pie includes cornmeal, buttermilk pie does not.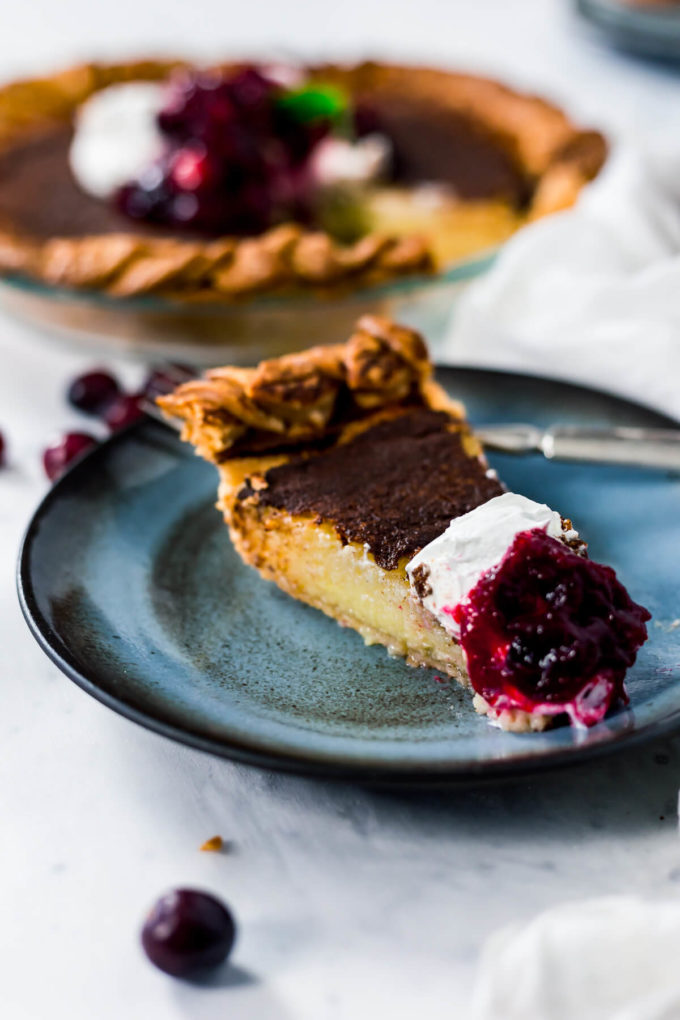 What is buttermilk chess pie?
Buttermilk chess pie is just another name for a chess pie, often also called an egg custard pie. They are all very similar to buttermilk pie, and often have interchangeable ingredients.
How do you make a custard pie?
Custard pie, egg pie, buttermilk pie, they all are made in similar ways by mixing up a combination of flour, buttermilk, sugar, and of course eggs. As well as often a few other ingredients. And then baking them in a pie crust. For full instructions, see recipe below.
They are also topped in different ways.
Fruit compote
Whipped cream
A dusting of spices
Plain
What is in a vinegar pie?
A buttermilk pie is also often called a vinegar pie. This is an old tradition and can be used in a pinch if you don't have buttermilk on hand you can make your own using milk and vinegar.
How to make your own buttermilk:
Pour 1 cup of milk into a bowl.
Add a Tablespoon or so of white vinegar to the milk.
Stir to combine.
Use in place of buttermilk in the recipe.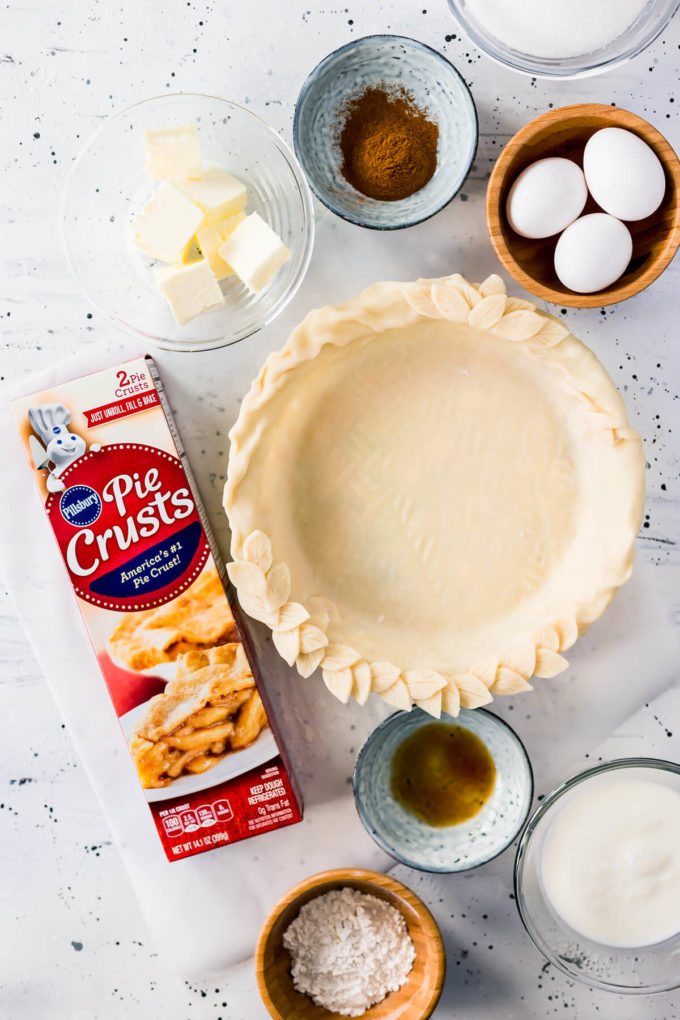 Ok you guys! Are you feeling inspired to go and enter your family favorite recipes that you regularly make at home? Do you want the chance to win amazing prizes?
You can enter the Pillsbury Bake-off® Contest by sharing your own original recipes and the stories, traditions, and memories behind them.
The grand prize winner will receive a kitchen makeover from GE Appliances, $50,000 in cash, and appear on an episode of The Kitchen, as well as in Food Network Magazine. The entry period closes on 11/10/17. For full entry details and rules, visit bakeoff.com.
Rachael Yerkes
Yields 1 pie
Buttermilk Pie
10 minPrep Time
1 hr, 30 Cook Time
1 hr, 40 Total Time
Ingredients
1 Pillsbury Pie Crust
1 ½ cups sugar
3 eggs
3/4 cup buttermilk
½ cup melted butter
¼ cup flour
1 tsp vanilla
1 Tbs cinnamon
Instructions
Preheat oven to 350 degrees
Line a 9 inch pie tin with Pillsbury Pie Crust
In a large bowl, mix together everything except the cinnamon
Pour the filling into the pie shell, and bake for 1 hour to 1 hour 30 minutes , until brown on top.
Sprinkle with cinnamon
Garnish with whipped creamy and (optional) cranberry orange fruit compote
7.8.1.2
1032
https://www.eazypeazymealz.com/buttermilk-pie/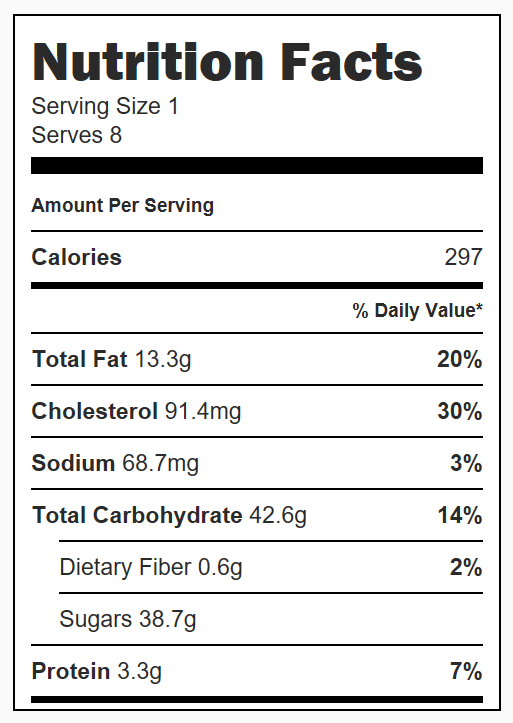 Pin to your PIE board on Pinterest:

Get EZPZ Updates In Your Inbox!