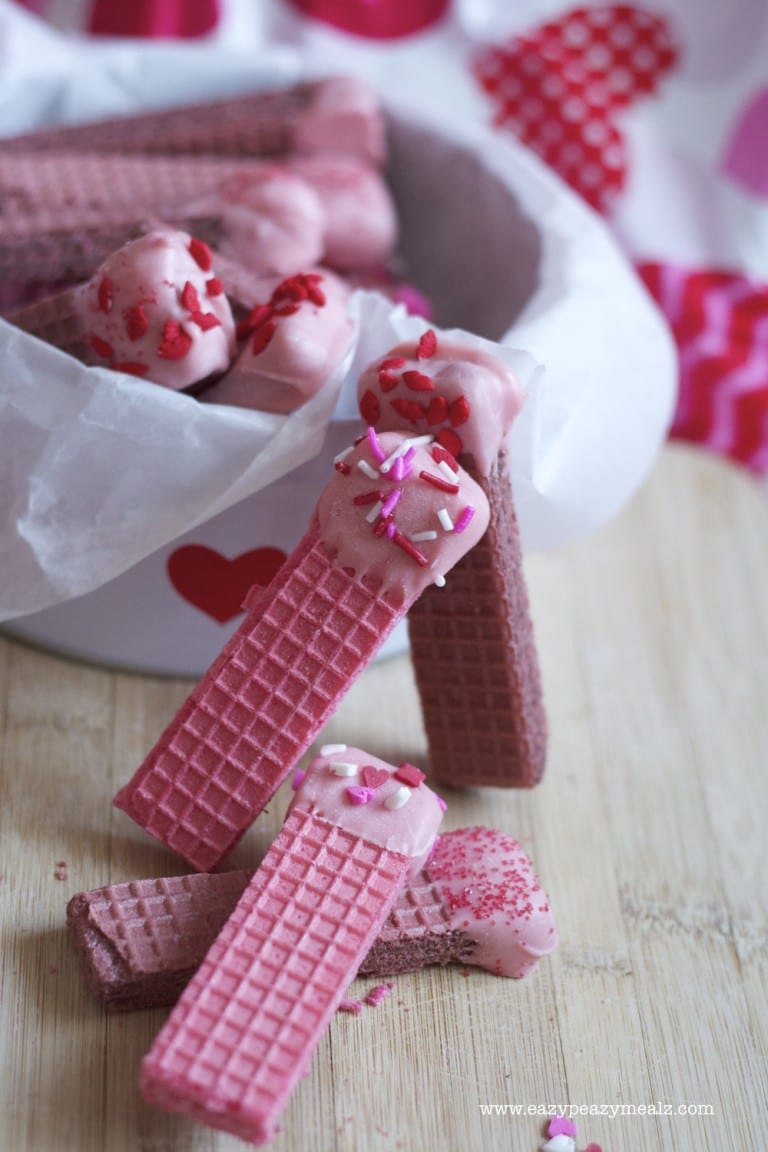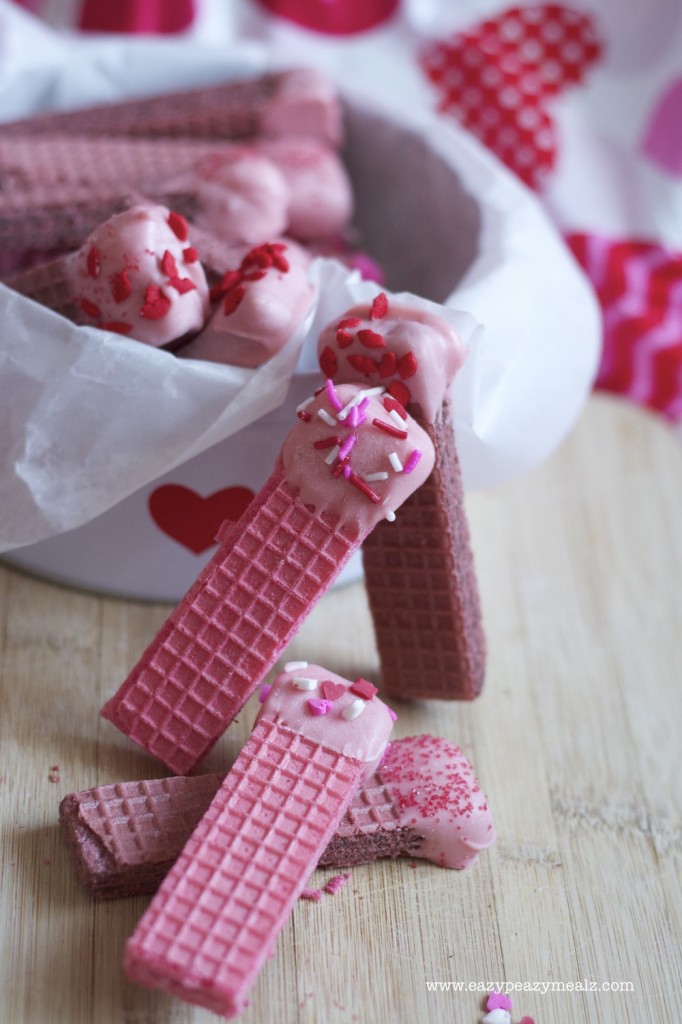 Don't you just love LOVE?I have never done much for Valentine's Day. My hubby always works, so it is kind of a bummer holiday for me, but this year, I got bit by the Valentine's Day Bug, and I am going crazy in my kitchen. The pink, red, and sprinkles have exploded in my house, and my kids might actually be getting sick of all the goodies. But not these ones. Wafer cookies are so underrated. They are so yummy, cheap, and provide some really fun possibilities.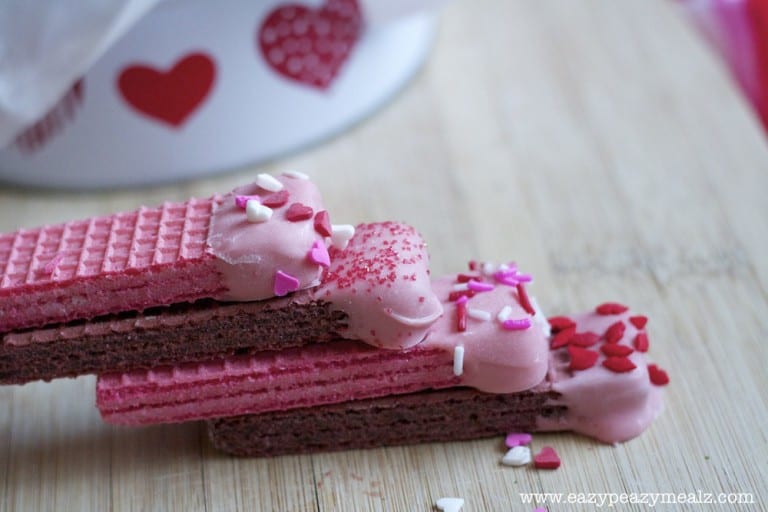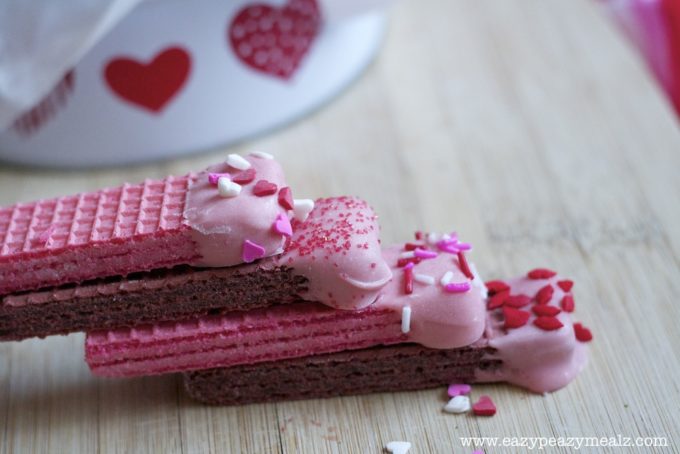 I love doing food related activities with my kids, but sometimes I just don't have the energy for a big mess, and a lot of dishes. This is one of the fastest, easiest, and lowest mess Valentine's Day treats ever! Plus my kids loved them. When I was trying to take the pictures, my 14 month old kept stealing them. Her chubby little hands are just so cute!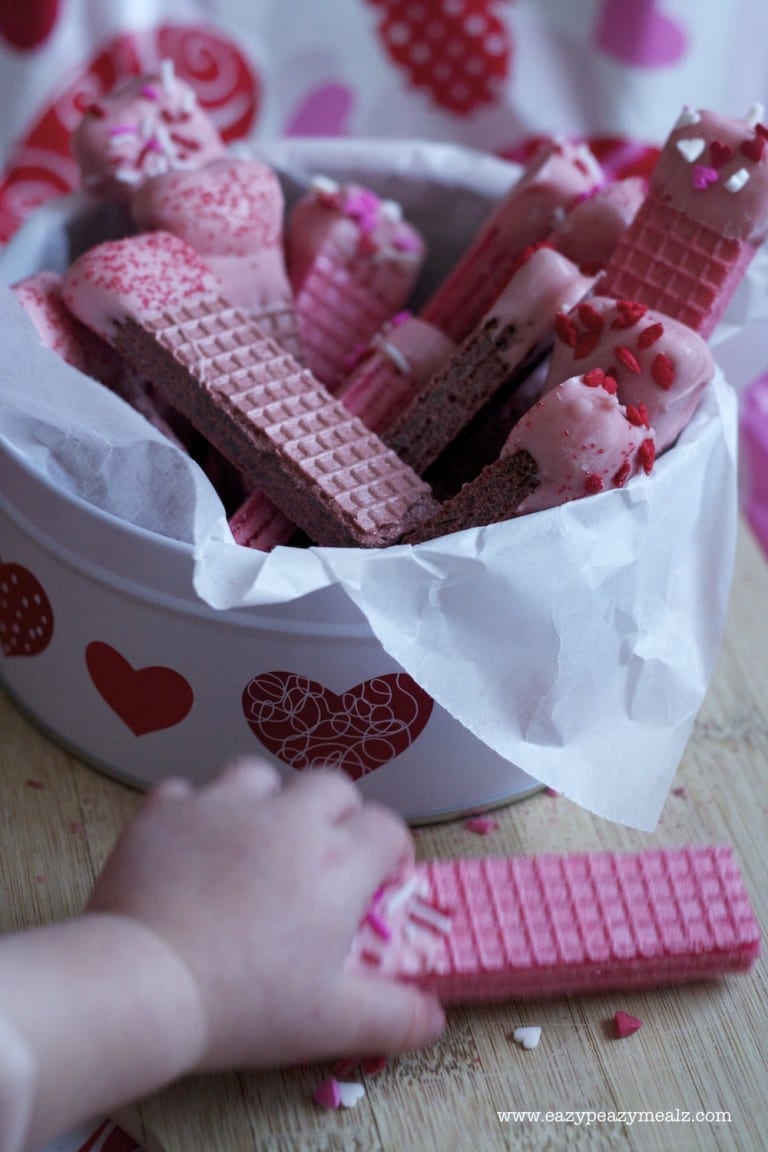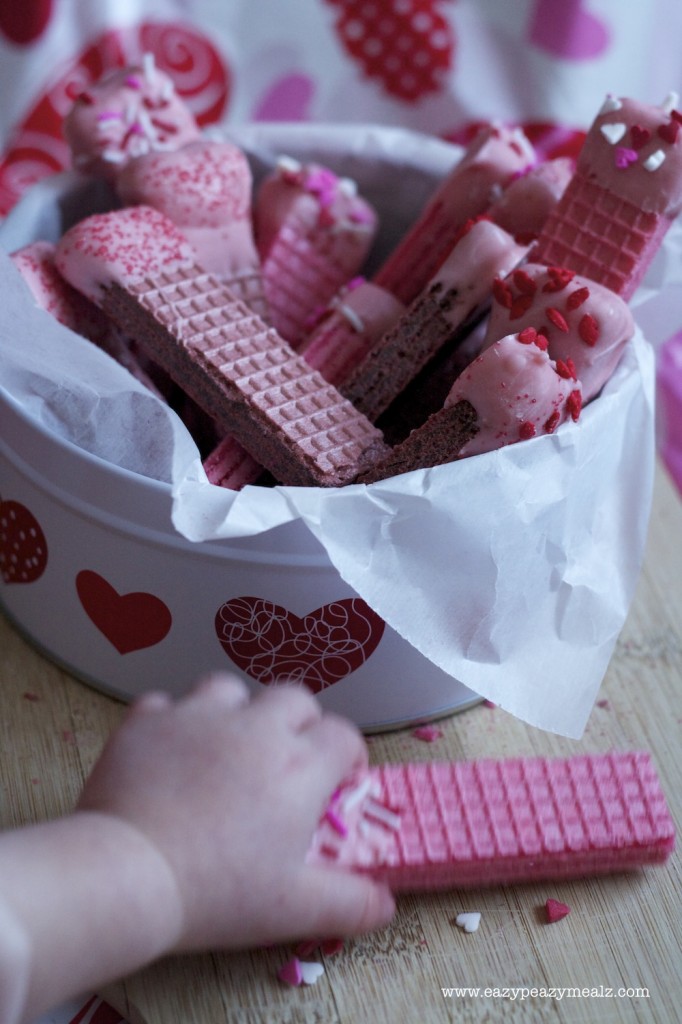 If you buy some cute Valentine's Day sprinkles, and get the Keebler Sugar Wafers Strawberry
and chocolate wafer cookies, you are set. You can use chocolate chips, or Wafer Candy Melts for the dipping. I bought Wilton Pink Candy Melts
because I thought the pink on pink would just be so cute.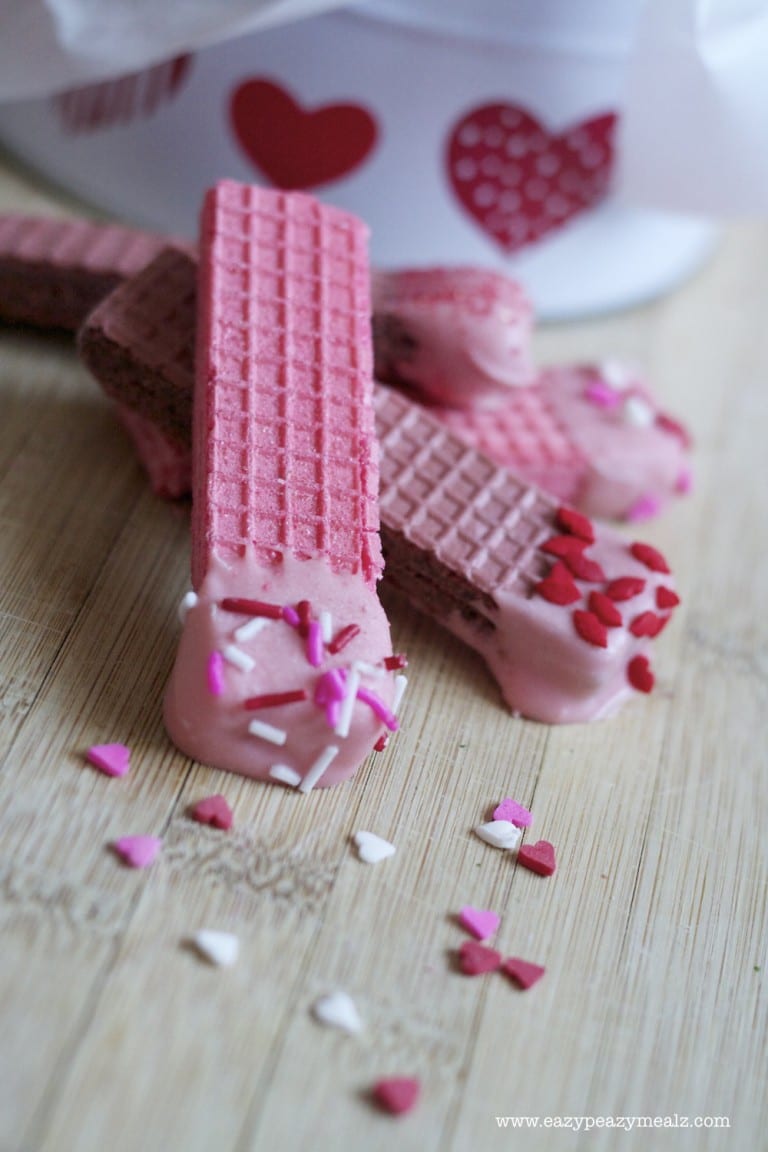 I also bought the Wilton Valentine Sweetheart 6-Cell Sprinkle Mix
so I could decorate the dipped cookie wafers really cute. I love this pack because it has hearts, lips, sugar sprinkles, the longer sprinkles, and more! It is so cute.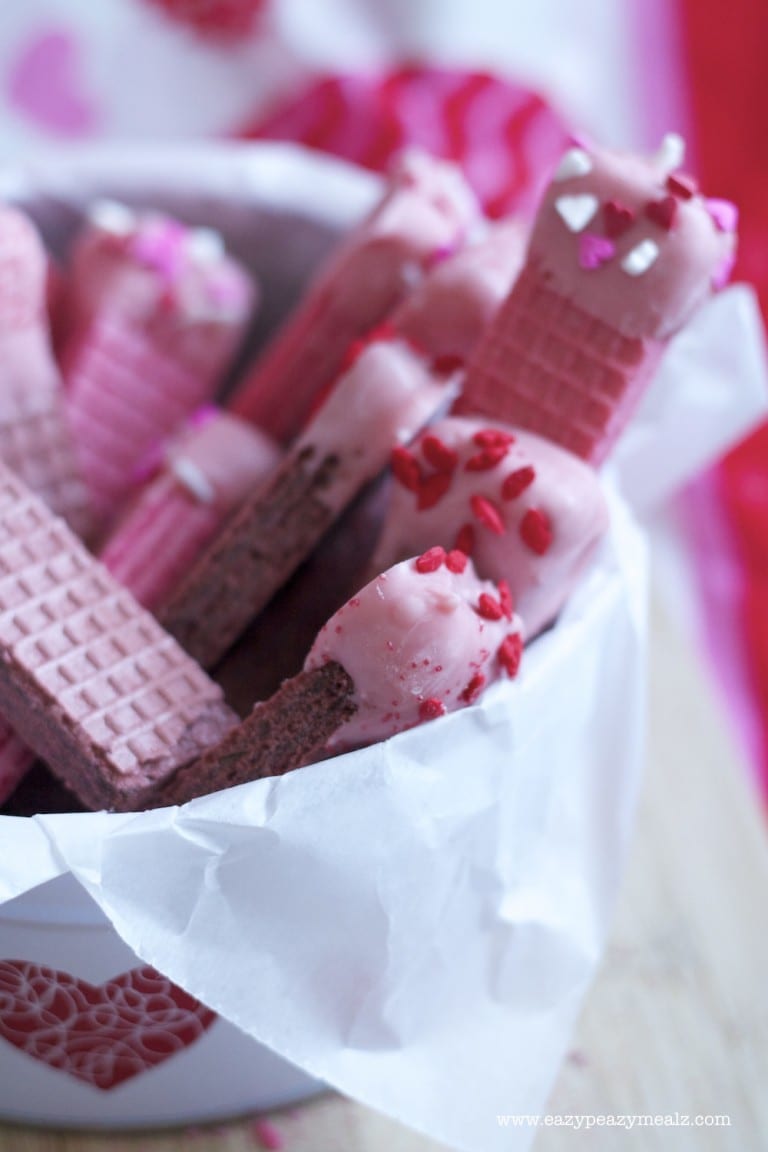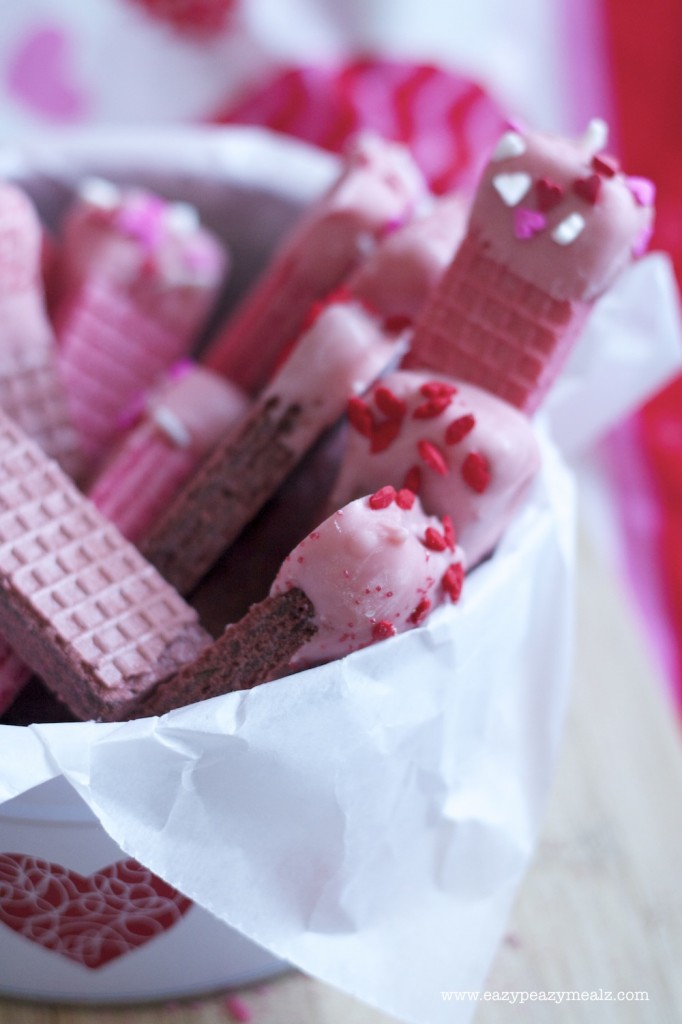 So what you do is you melt your chocolate/candy melts in the microwave. I stick them in a microwave safe bowl, and microwave on high for 30 seconds. Then I stir them really well, and pop them back in for another 30 seconds. I stir again. At this point they kind of look greasy, and are starting to melt faster. Then I stick them back in for about 20 seconds, and then stir again. At this point they are at the perfect consistency for dipping. This is MY MICROWAVE. Yours might be different. So stir frequently, and try not to over-heat. If you do over-heat, the candy will get gritty, so just add some shortening (no liquids), and stir well, that should help with the consistency.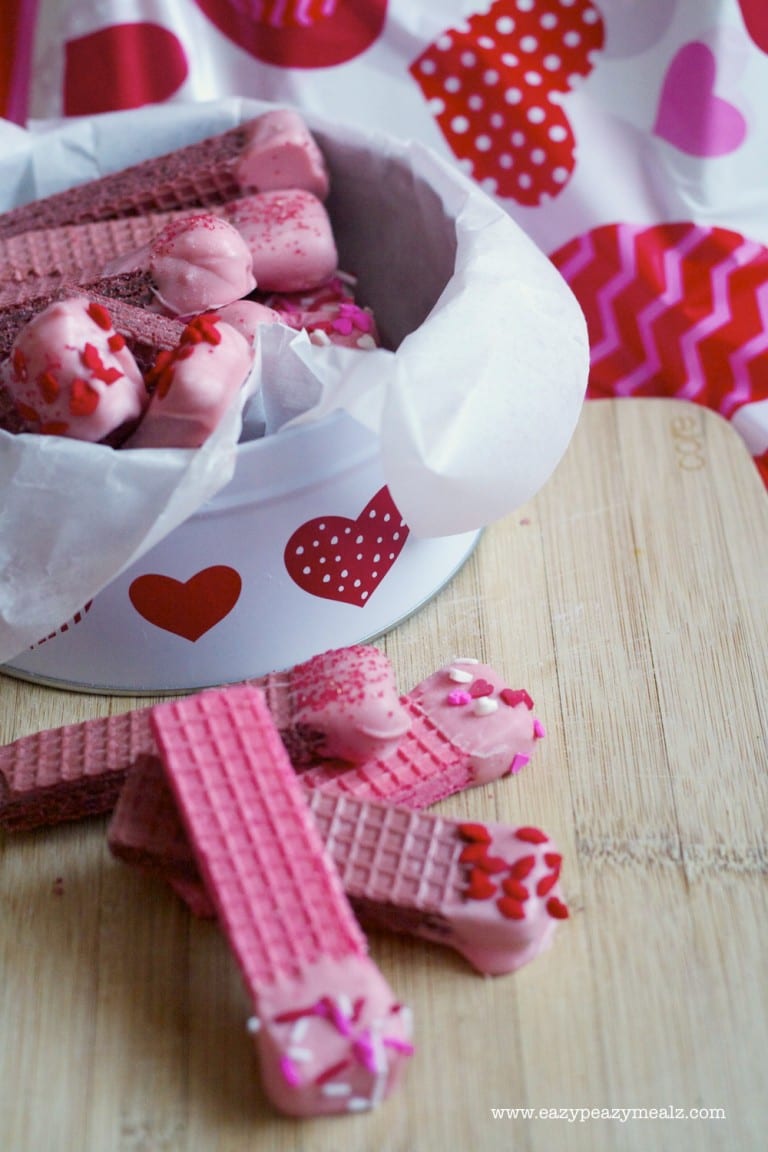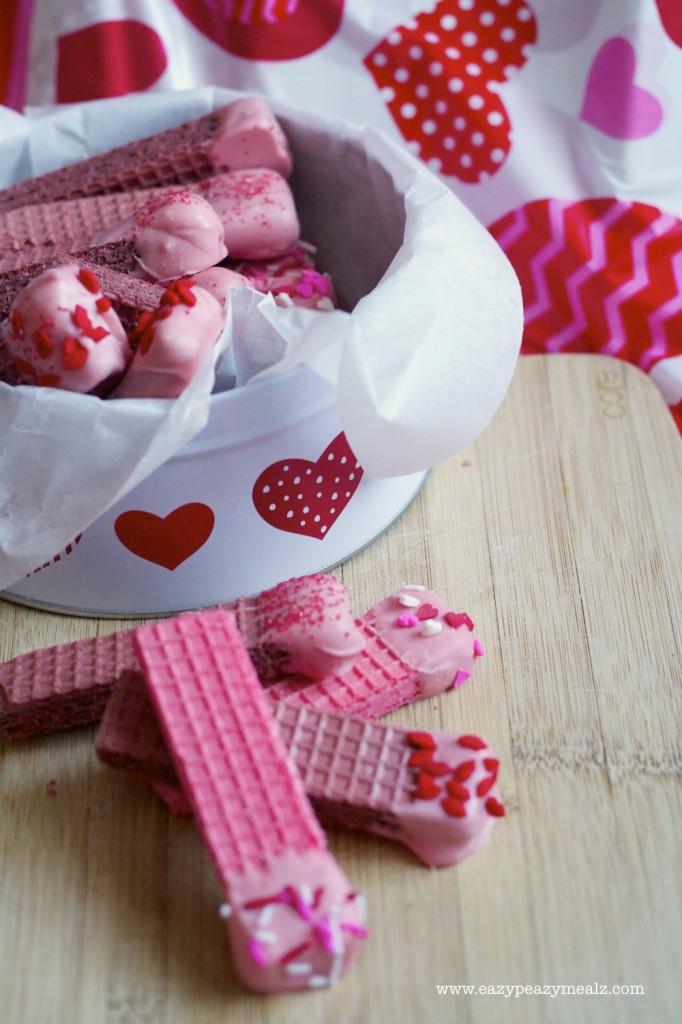 Then just dip the wafer cookies in. You can dip as deep as you want. I loved just doing the tip, but really, that is up to you! Then sprinkle on. I set mine on some parchment paper, and let them harden. Then I stored them in a tin (Well what was left of them after my kids had at them).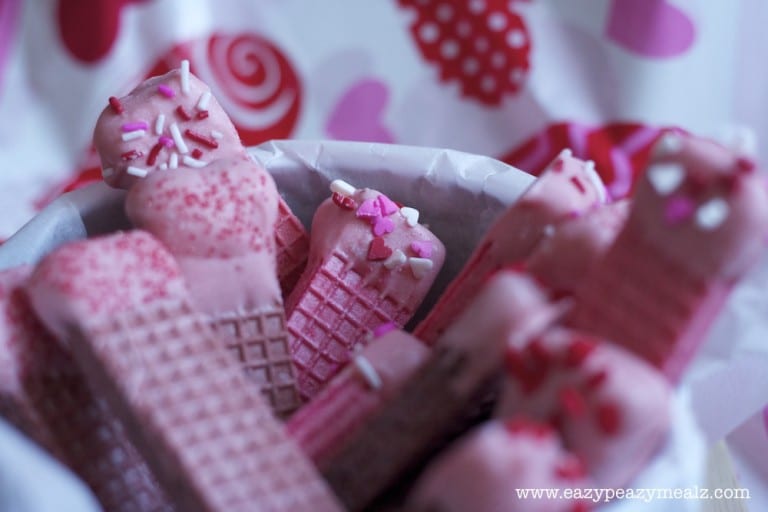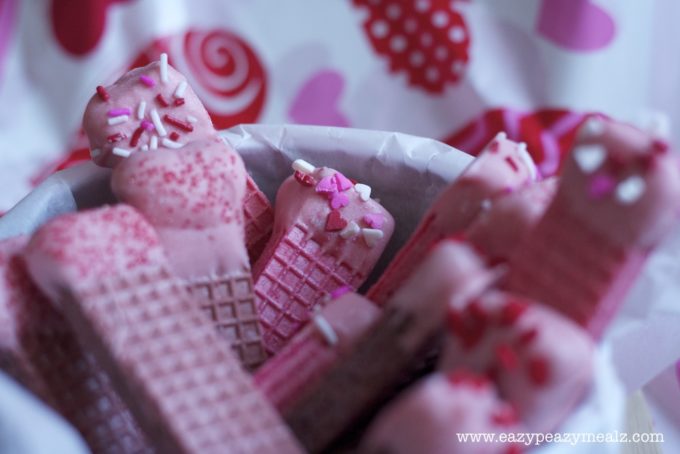 Then enjoy! It really couldn't be easier could it? And how cute are these! I packaged a few up to take to a neighbor, I mean, I would love to get these for Valentine's Day, so I figured I can't be the only one. And those lip sprinkles! Gah…I just LOVE LOVE LOVE celebrating LOVE!