This post was created in partnership with SheKnows network, all opinions are my own. #NewTraditions #skexperts
 Luscious Chocolate Ganache Cheesecake Bites are going to be the hit of your holiday season!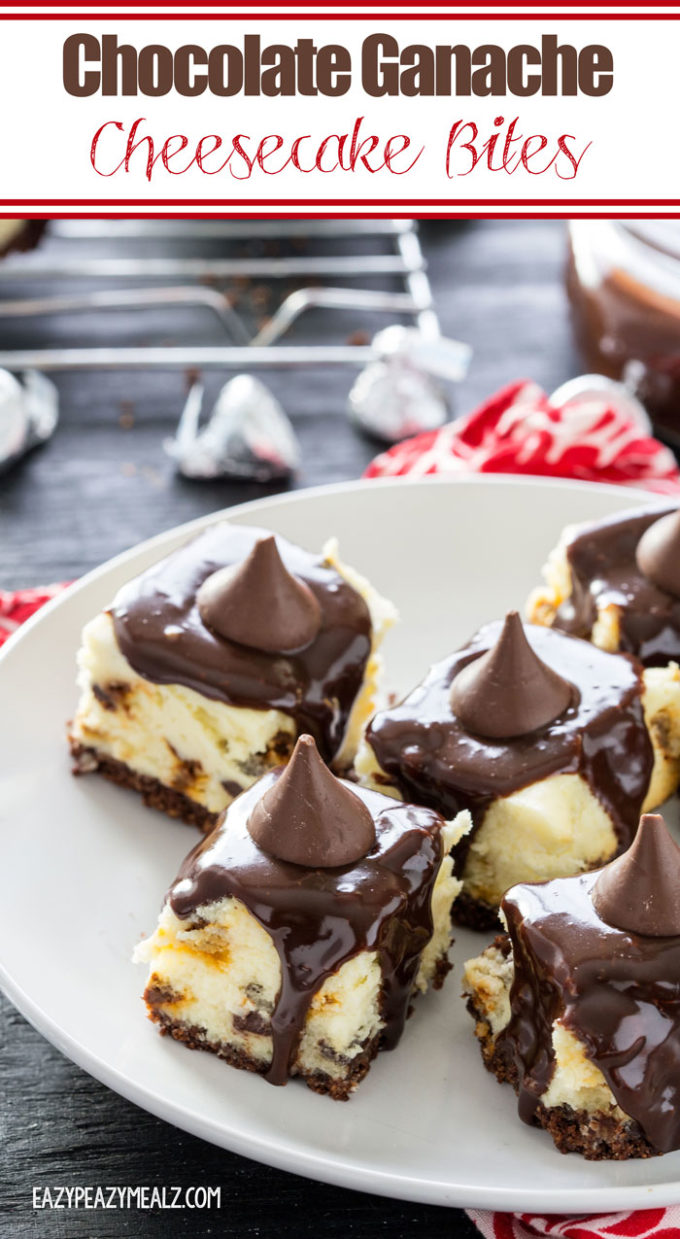 You guys! I am a cheesecake fanatic. It is ridiculous. And these little cheesecake bites deserve the fan fare, they are just that good. Plus they don't take any special pans! In fact, they are not made in a spring form pan at all. They are cheesecake bars, made in a glass casserole dish type pan, so they are super easy and fun to make.
I think really decadent desserts should be part of every holiday tradition, and these fit the bill. They have a chocolate crust, a creamy and sweet cheesecake studded with chips, and are topped with not only a silky chocolate ganache, but also a chocolate kiss.  You really can't go wrong with making or eating these.
The only problem is you may find that one is not enough. Isn't that the trouble with any bite sized foods?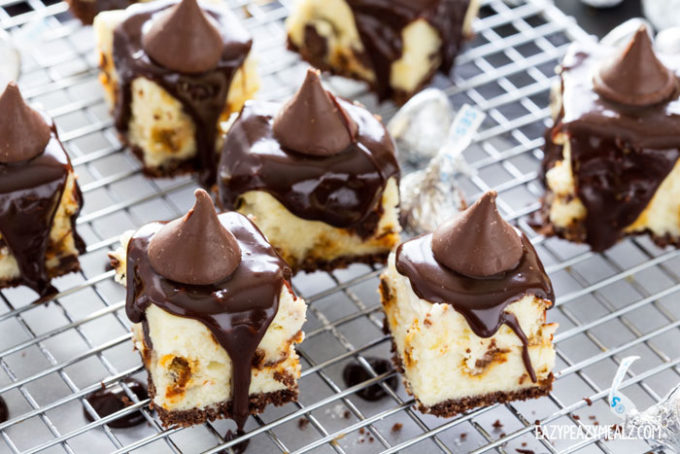 Anyhow, I shared these over on the SheKnows site, as I am one of their experts, so you definitely want to head over there and check it out. And visit the Hershey's website, Facebook, or Pinterest for other fun holiday inspiration.