This post is sponsored by the Ohio Poultry Association, all opinions are my own. #OhioTalksTurkey
Leftover turkey, scrambled eggs, cheese, a green chili sauce, honey, lime, and corn all the fixings. These Creamy Green Chili Turkey and Egg Enchiladas are incredible.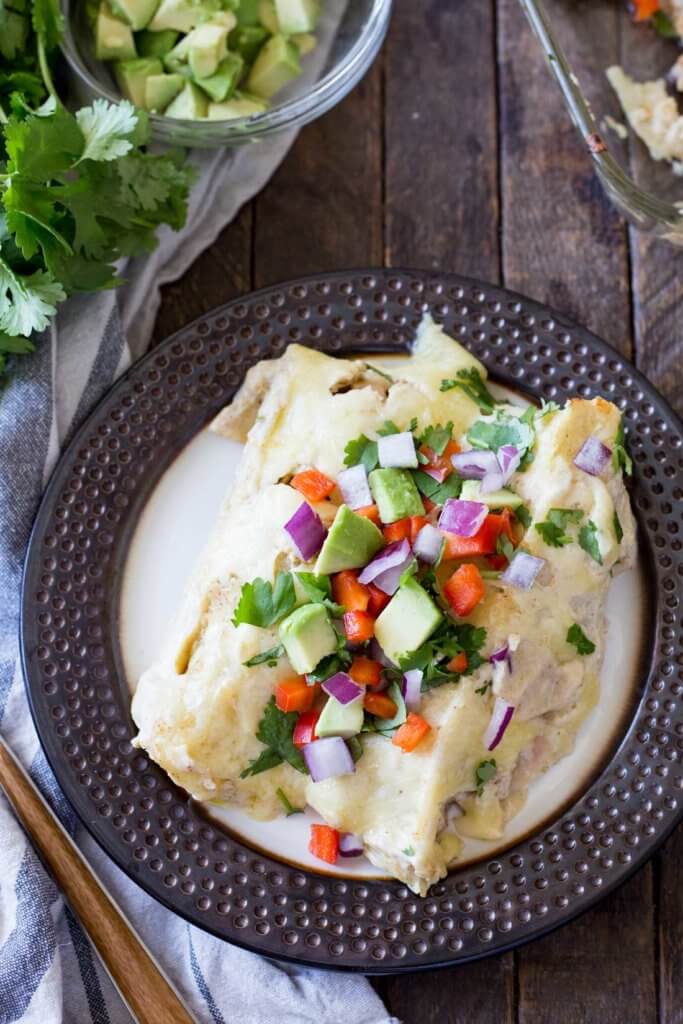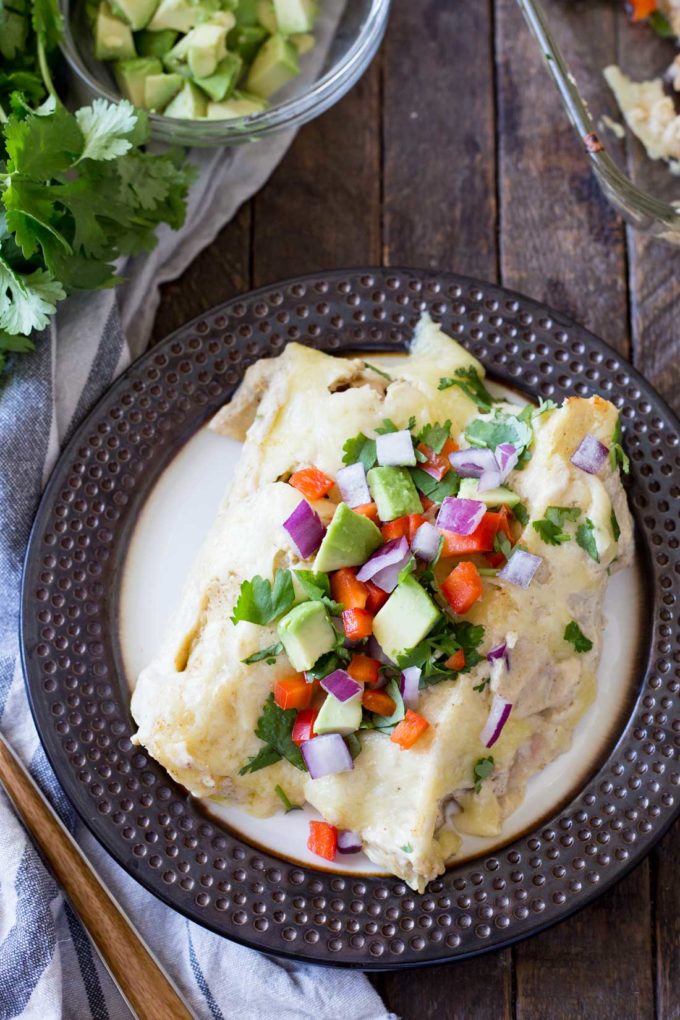 I have a huge family, which means when we make food for Thanksgiving, we make not one, but two turkeys. We have to. There are a gazillion of us. But this means we always have some leftovers. One is not enough. Two is too much.
I am not complaining. I love Thanksgiving leftovers. In fact, they are the only leftovers I love to eat. But usually by 2-3 days after I am over it. Hence the reason I have been searching for ways to use the leftovers that don't feel like leftovers.
So, when you only have a little turkey left, but don't want it to go to waste, this is the recipe for you. It is flavorful. It is fun. It is a twist on a classic. And it is pretty easy to make too!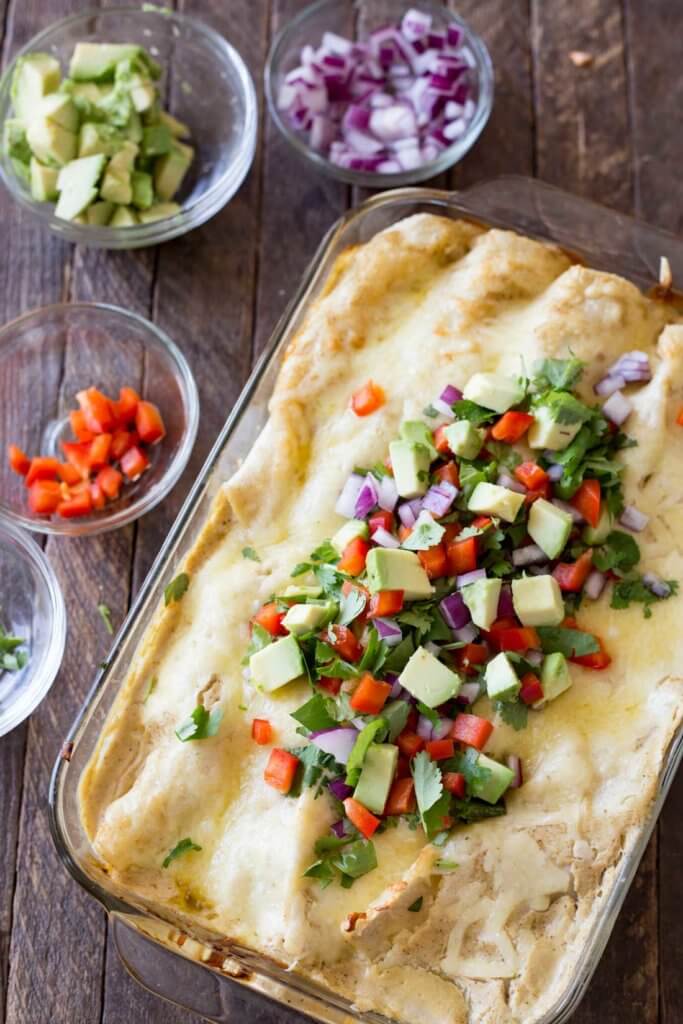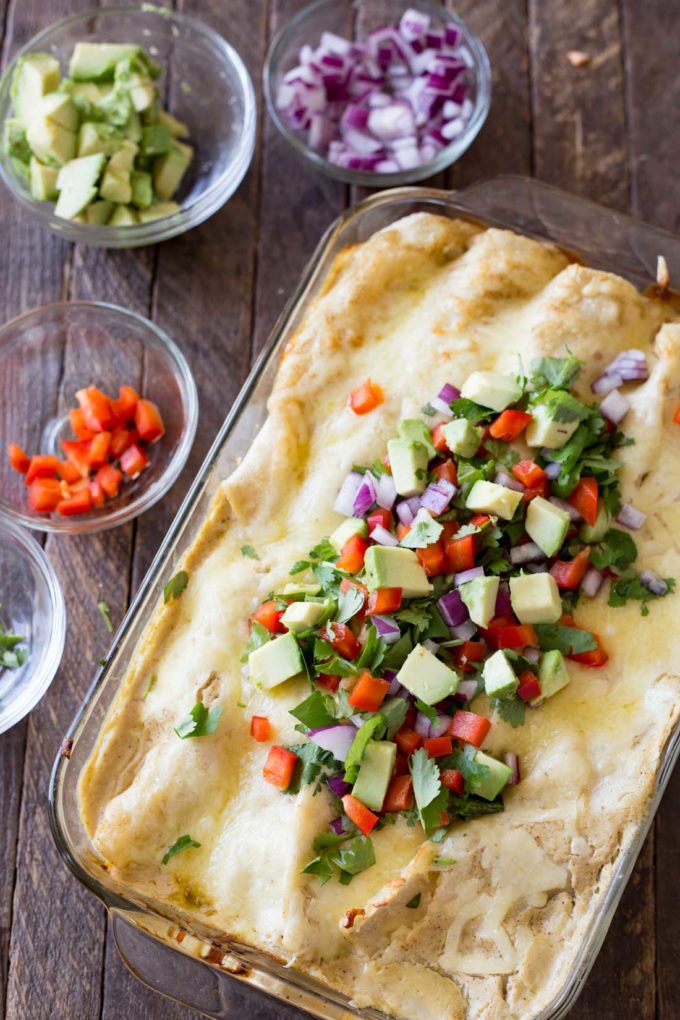 A few things to know about the recipe:
You have to plan ahead. Sorry. But to get the best results, you want to marinate the turkey for up to 24 hours, and if you can, at least 8 would be great. It is just going to be so much more flavorful that way.
The sauce is creamy, and delicious, and very easy to make. I use the a canned green enchilada sauce as a short cut, but feel free to make your own.
Warm tortillas up before rolling or they will crack.
If you have texture issues, add some additional onion to the filling. The egg and turkey are both pretty soft. An addition like fresh diced onions will help add some texture to the filling, not just the top!
Eggs are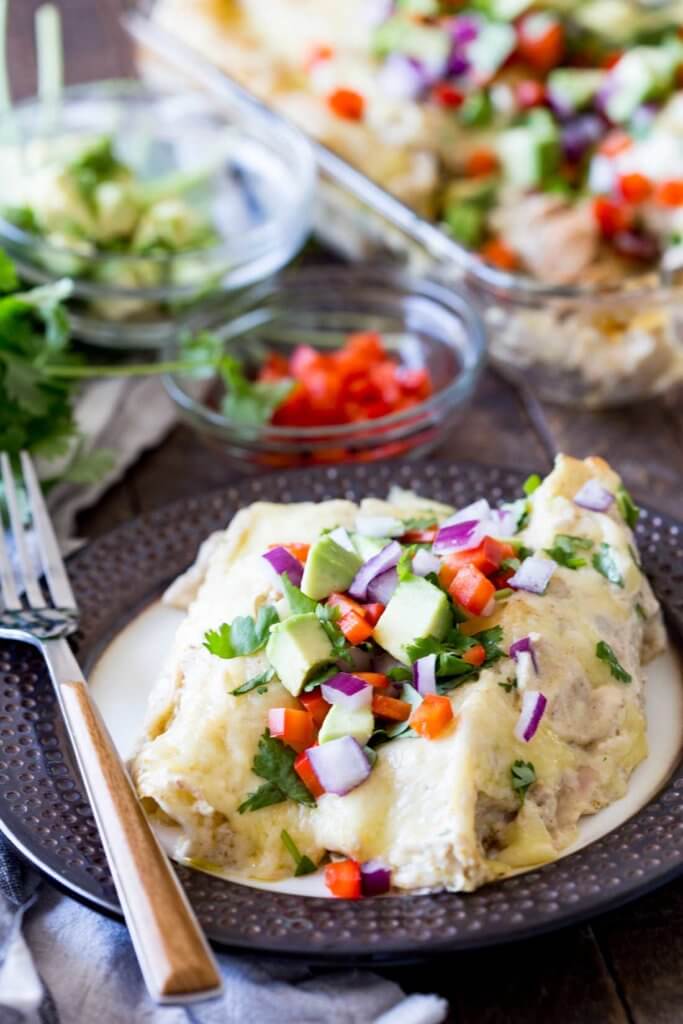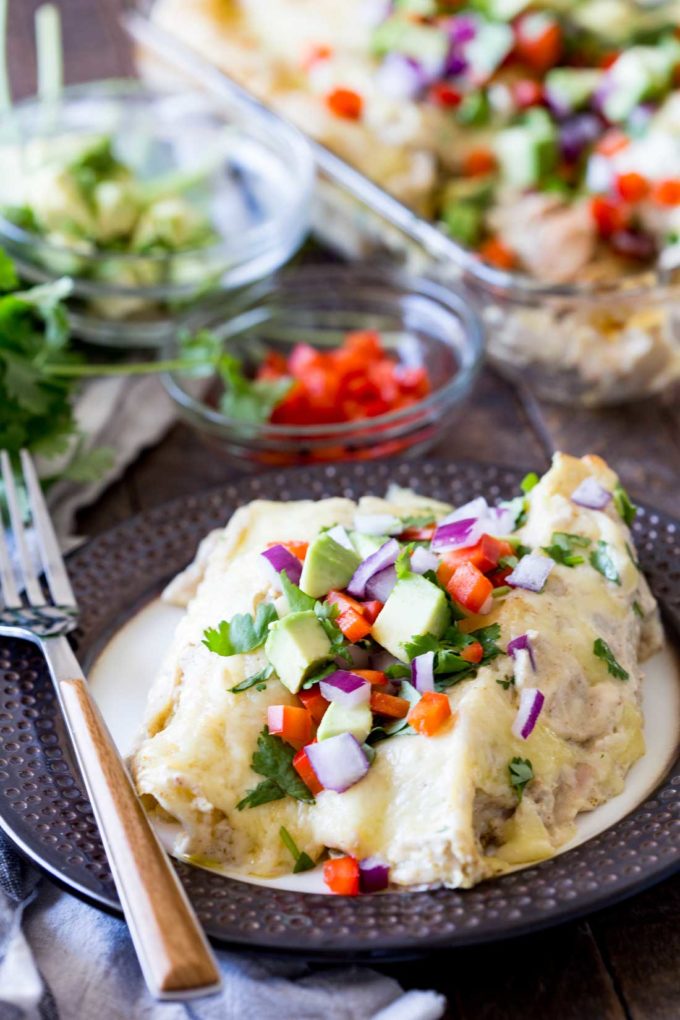 Here are some fun facts about turkey:
Turkey consumption has increased 102 percent since 1970. The average family has eaten turkey more than 4 times in the last 12 months
In 2011, turkey was the 4th most-popular protein choice for Americans, who consumed nearly 16.1 pounds per person on average.
Pin to your Thanksgiving Leftovers board: