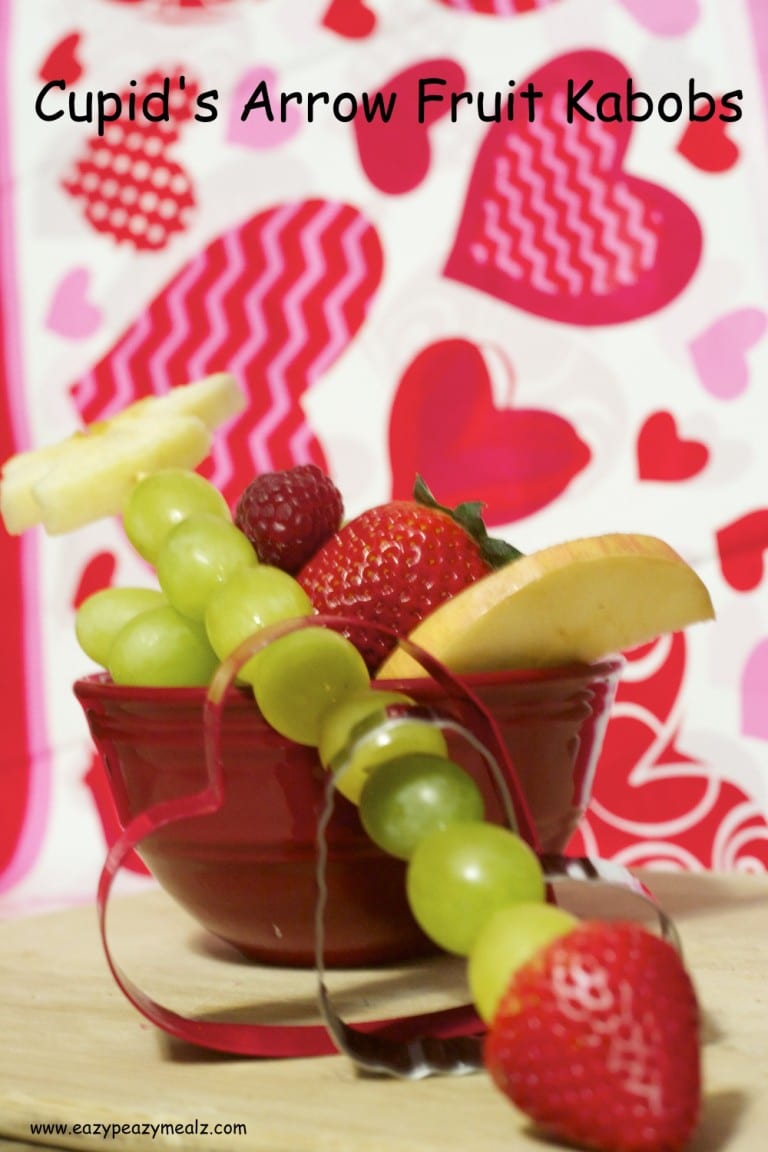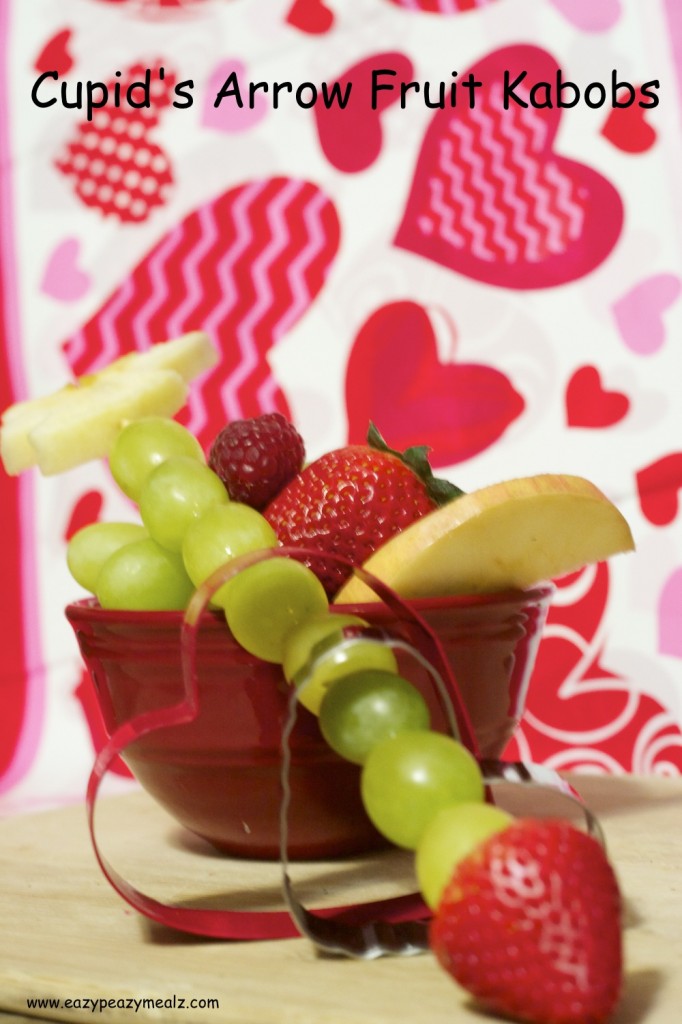 I love Valentine's Day, and I LOVE treats. I love LOVE. But sometime I need a break from the sugar! I have no self-control (seriously none, I did not realize how little self control I had until I started trying to change my diet and eliminate many of the things I love: sugar, white flour, and dairy, all the bad stuff. ) so it was so important to me to work a few healthy items into my Valentine's Day Treat Series!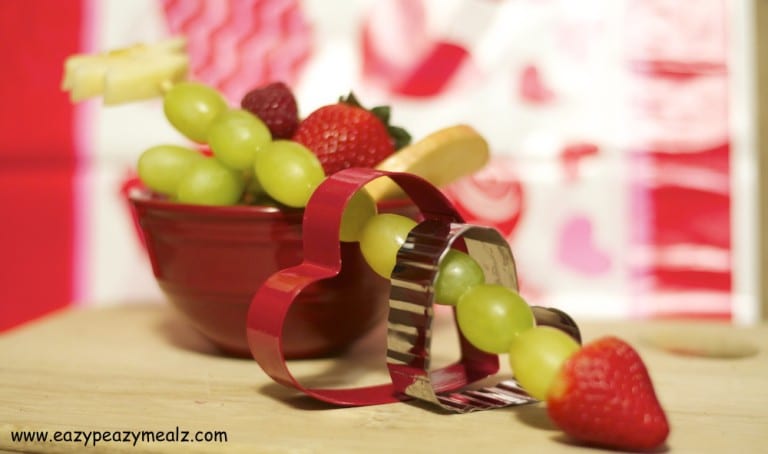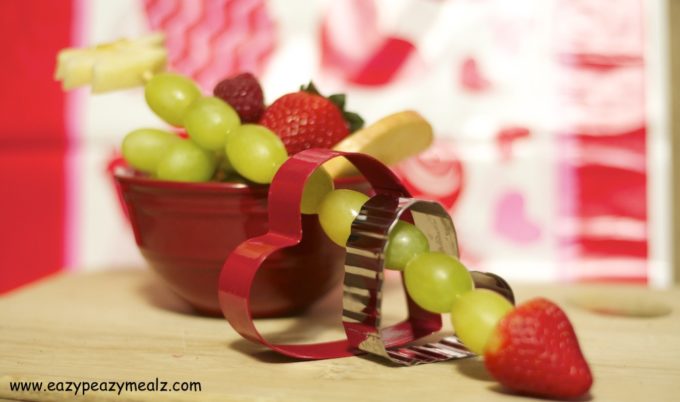 This was the ticket! Fresh, lovely, my kiddos gobbled it up, and hey, I thought it was pretty cute too. I served it along with fun Heart Shaped French Toast and we had breakfast for dinner.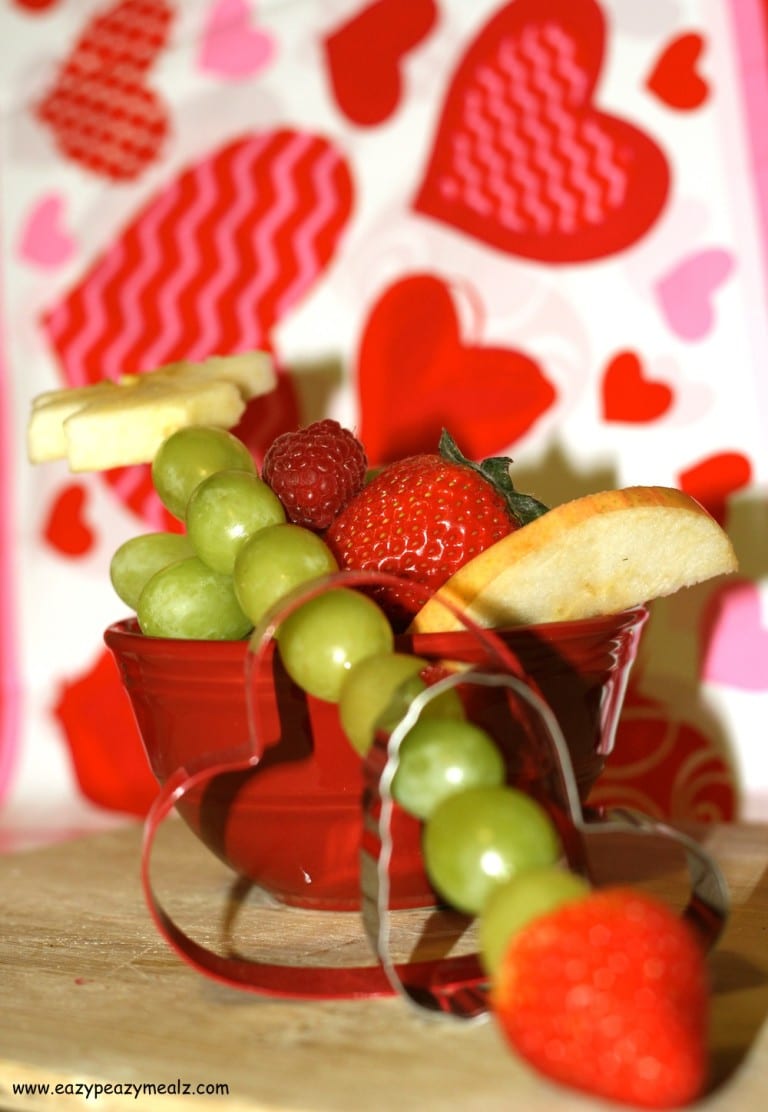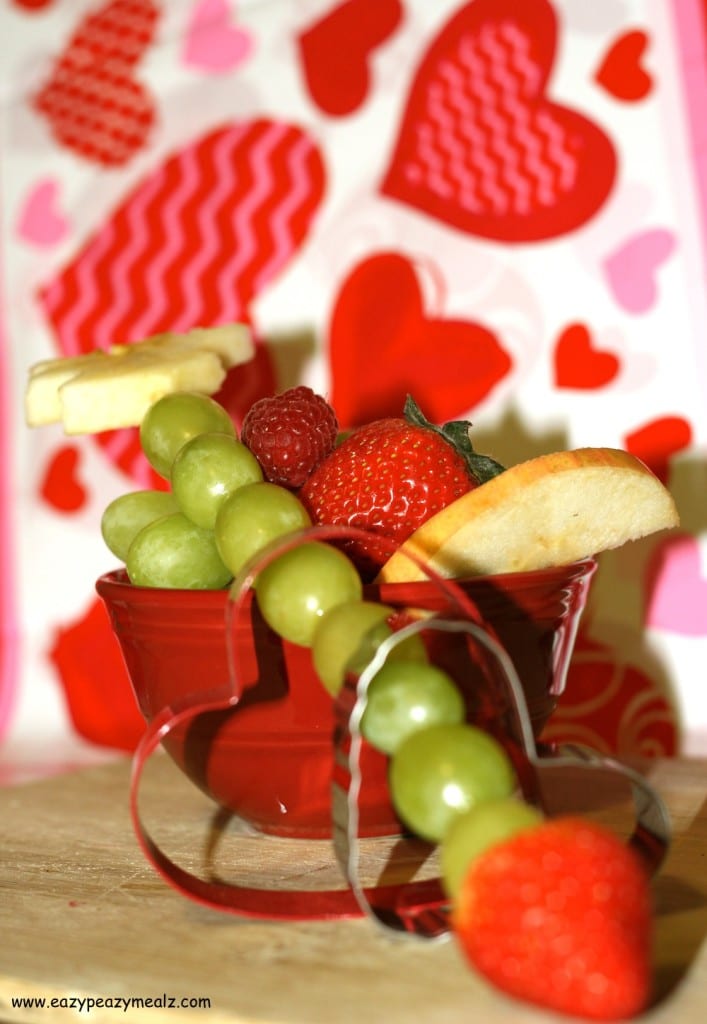 You can make these fun little goodies with whatever fruit you have on hand. I clearly used green grapes, gala apples, and fresh strawberries. But you could also use blueberries, melons, or even pineapple. I cut the apple and shaped it for the rest of the arrow. But I also love the idea of using a heart for the tip or the end of the arrow.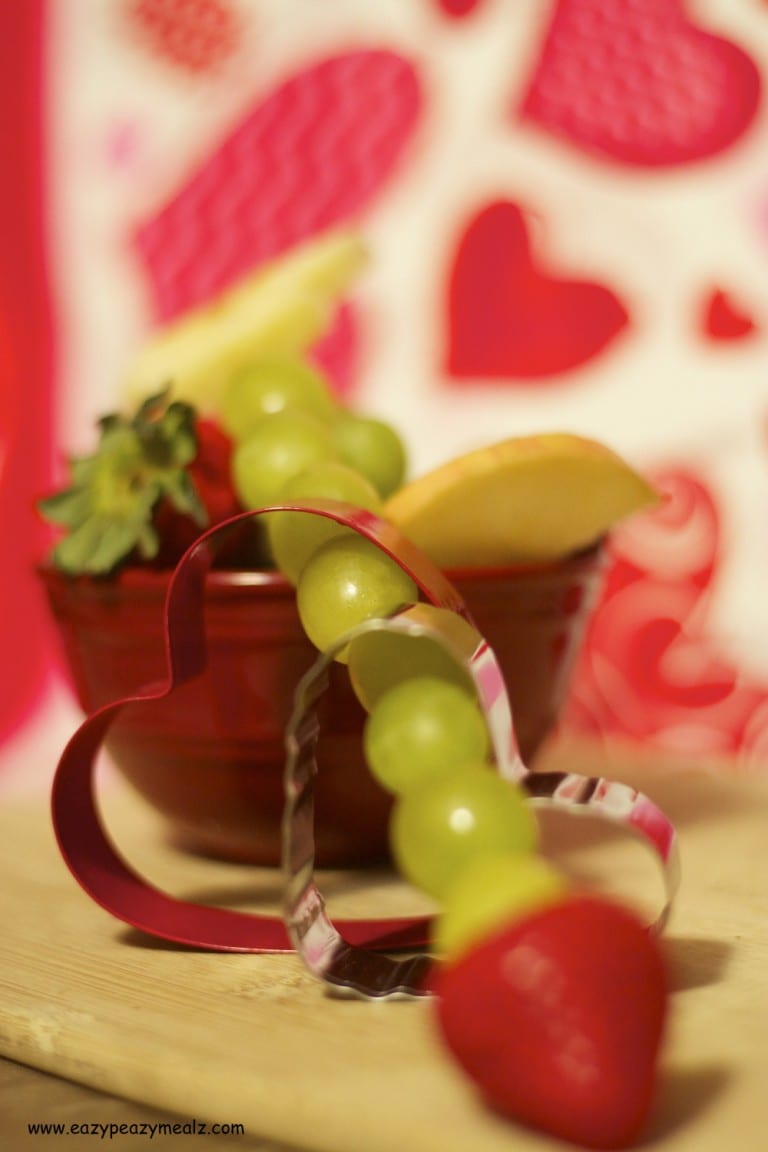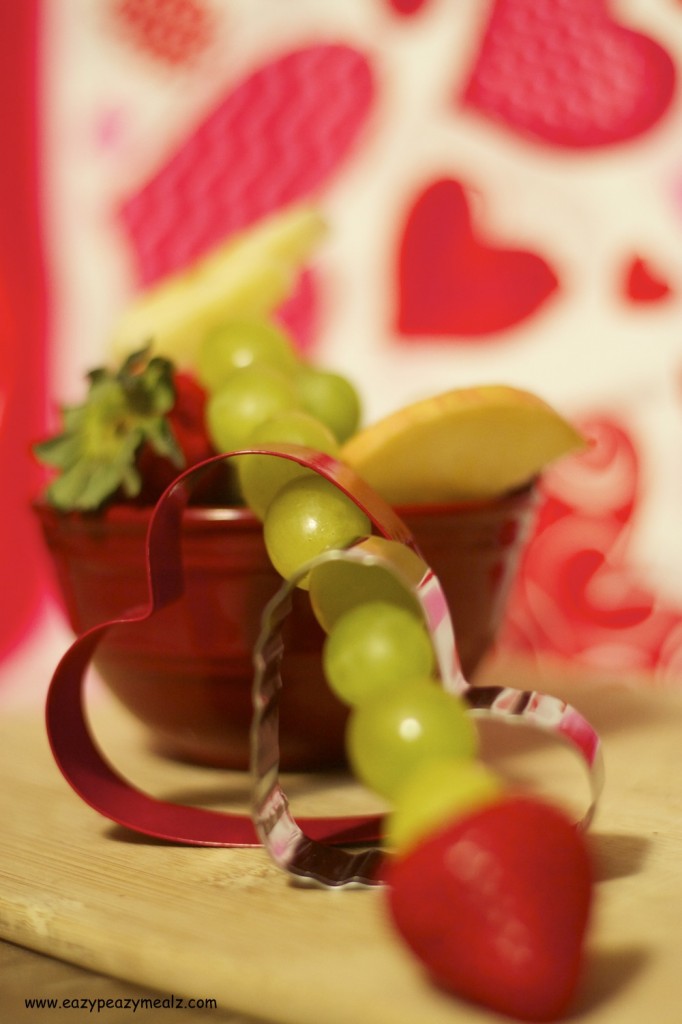 I had to shoot the arrow through some heart shapes cookie cutters. So cute.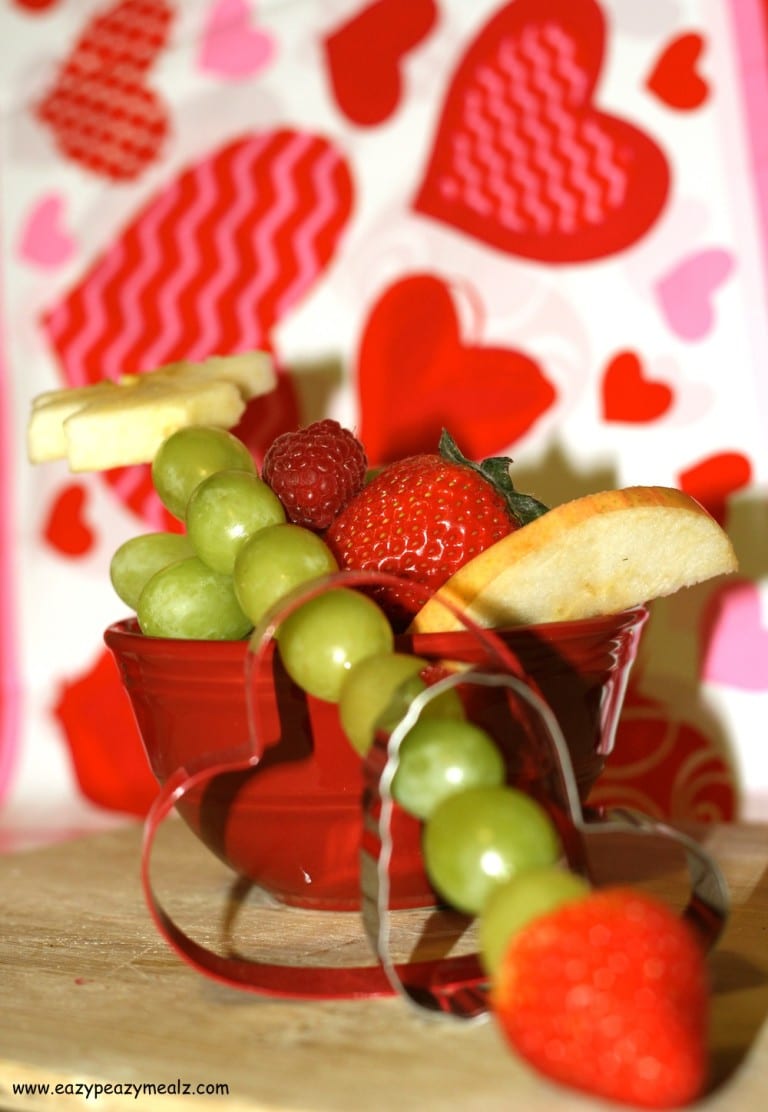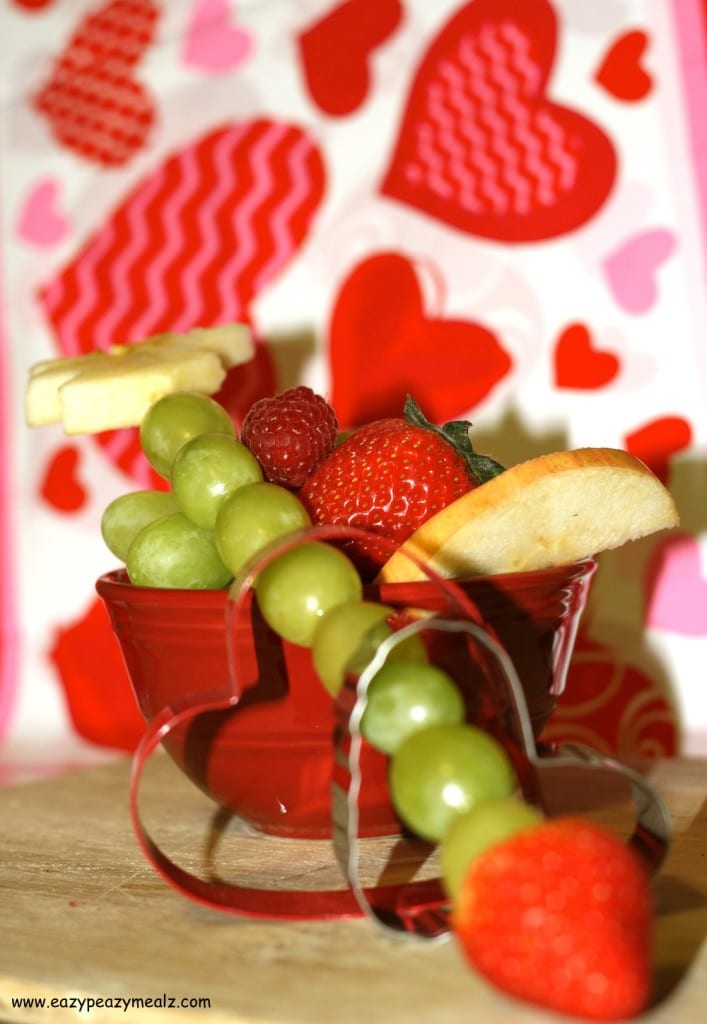 Ok, enough pictures, just trust me, this is the perfect addition to your Valentine's Day breakfast, or just a fun treat to sneak into your festivities. My kids thought I was so smart. You can choose the long skewers like I did to get more fruit and goodness in. Or, choose the smaller ones so that you can fit them on a plate, or across a heart shaped pancake. I hope you love it!
And, one extra little goodie for you guys! I have designed a set of printable treat gift tags that can be used for giving 14 days of Valentine's Treats to your children. I shared them over on Travel Parent Eat, and you can download those darling tags here.