A week's worth of meal ideas to take the hassle out of menu planning.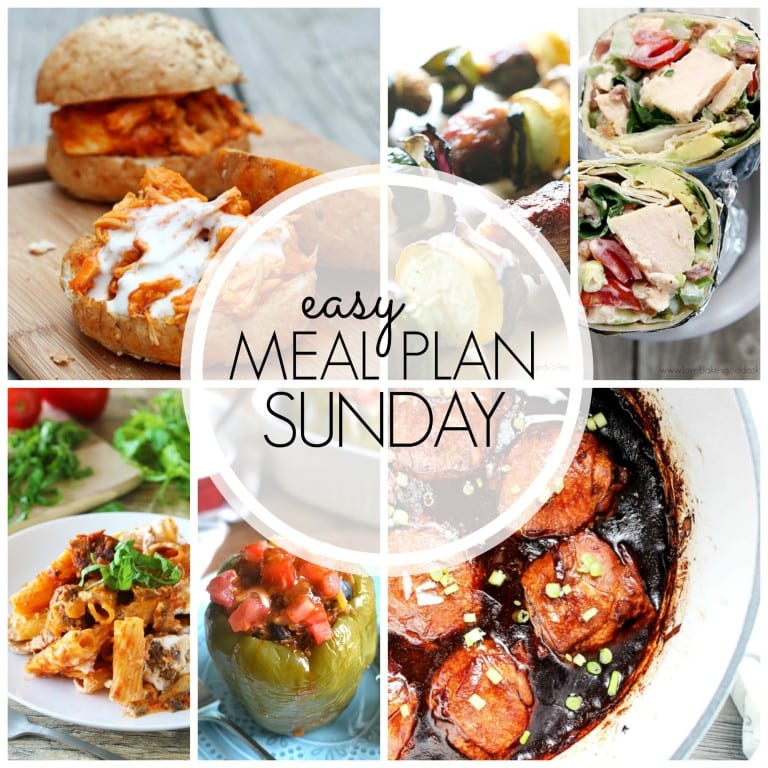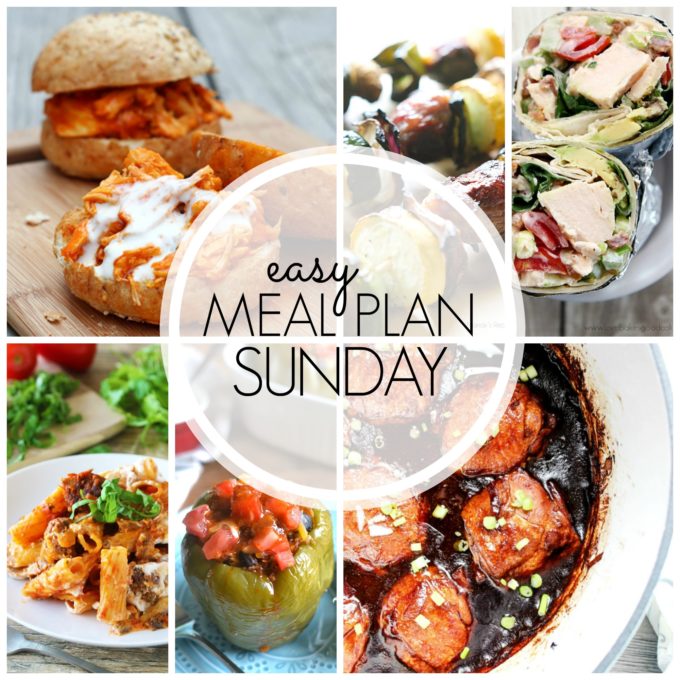 This post was created in partnership with partnership with Intermountain Healthcare, all opinions are my own. #sponsored #MyConnectCare
Easy Meal Plan
©Eazy Peazy Mealz by EazyPeazyMealz.com
Pin it to your Menu Planning board to SAVE it for later!
Follow Eazy Peazy Mealz on Pinterest for more great tips, ideas and recipes!
Have you guys ever had one of those insanely crazy months? Like where everything seems to be hitting you at once, and you just can't keep up? That has been May for me. Not only have I been traveling for work A LOT, but I have also been packing my house. We decided to move, and that means a lot to get done in a short amount of time. My kids are almost out of school, so I am trying to do as much as I can while I have my day hours free.
Anyway, this past week things have been insanely busy, and of course because that is how life goes, I end up with a kid that needs medical attention. We are pretty healthy people. I can count on one hand the number of times we have visited the doctor outside routine check-ups. However, the times we have had to head in to see a doctor I have always felt a bit stressed over waiting in a room full of other sick people. Not to mention spending WAY too long waiting around for my turn. No one has time for that.
Anyway, my daughter comes in my room, and on her face, next to her mouth she has 3 little sores/red spots. They almost looked like zits, but I wasn't sure what they were: Chicken Pox? Hand Foot Mouth? A rash of some kind? Or something else horrible? It stressed me out. I was heading out of town again for a work conference, and didn't want to send her to the sitter with something that was communicable. So I figured I better get it checked out. Only I had no time to get on the books, and wait in a waiting room to see a clinician. So instead I used #MyConnectCare.
Have you heard of it? It is an app, that connects you with a medical professional. You get to talk with an Intermountain Healthcare clinician for certain urgent care conditions using your phone or tablet. It is for minor symptoms, like a cold or flu, sinus or ear pain, sore throat, painful urination, a minor rash (like what my daughter had) or skin issue, upset stomach, etc.  So obviously you wouldn't want to try and use it if your child was bleeding profusely, or had really serious symptoms. But if you are like me, and just need to know it is not something more serious, or that you aren't going to infect that neighbors, it is a great way to quickly get the answers you need at an affordable price. You can use Connect Care 24/7/365 to quickly and conveniently get the care you need from wherever you are. It is $49 and you may even be able to use your insurance.
It all worked out for me, the clinician felt like it was a mild irritation, probably to a food she ate. And they were right, it cleared up quickly, and she was able to go to the sitter without getting them sick.
Anyway, I thought the service was pretty cool, and wanted to share since it made my life easier. And speaking of making life easier…this week's meal plan! Check it out, lots of good stuff for you to enjoy!

Bacon Lettuce Avocado Tomato Chicken Salad Wraps



Fajita Stuffed Peppers

DATE NIGHT
-KITCHEN CLOSED-


Slow Cooker Shredded Buffalo Chicken Sandwiches



Turtle Cheesecake Brownie Bars
Pin it to your MENU PLANNING board: