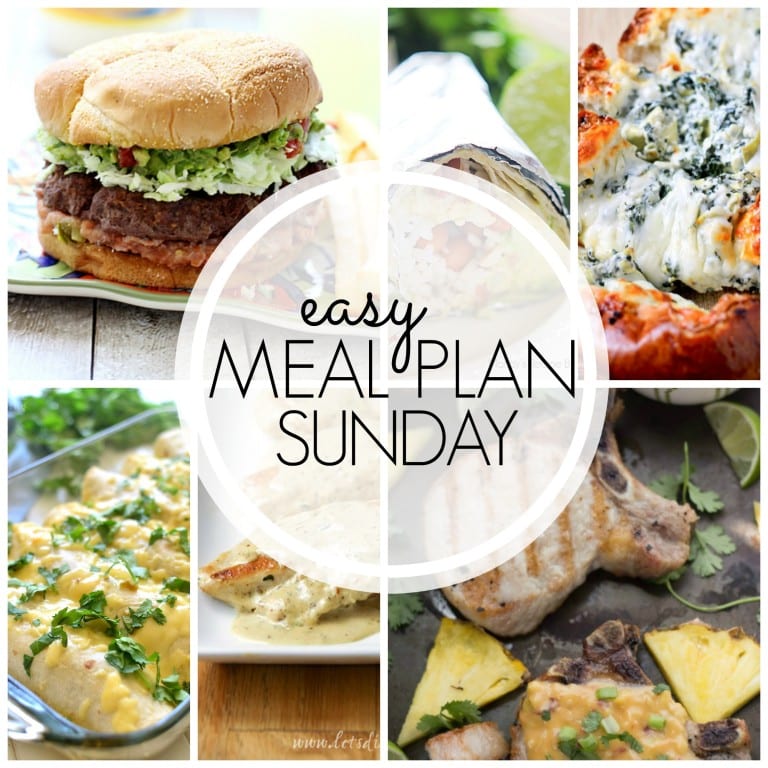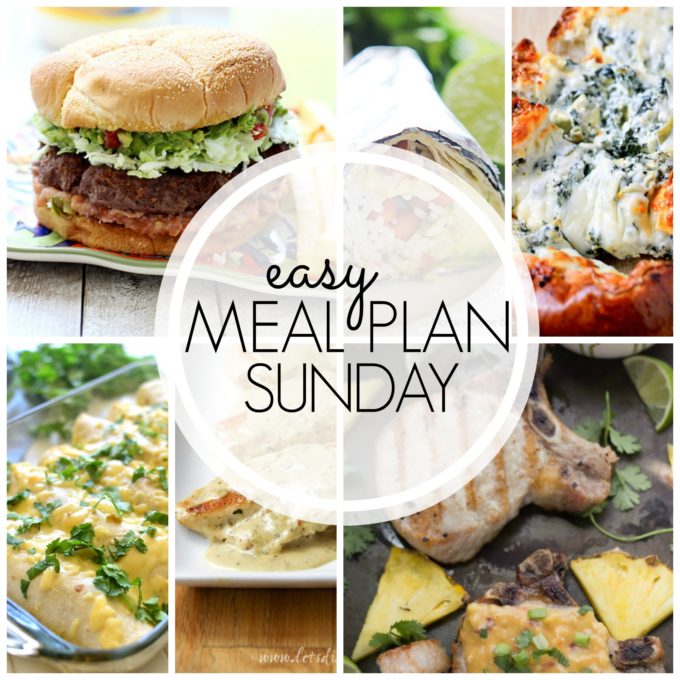 Meal planning is always so much fun! This week's meals look especially delicious. I have been out of town so much I can't even remember the last time I cooked a meal for my family. But with a meal plan like this, I am pretty sure I will be cooking something every night this week!
And if you haven't tried my pina colada pork chops yet you HAVE to, they have a decadent and delicious sauce that makes my heart and tastebuds sing when I think about it. Yummy.
School gets out so soon around these parts. I am looking forward to a summer of fun, and a few days of sleeping in. What are your fun plans for the summer? Will you be attempting to vacation? Or staying home and relaxing?

Chicken with Mustard Cream Sauce



Sweet Potato Black Bean Burritos



Pina Colada Pork Chops

DATE NIGHT
-KITCHEN CLOSED-


Stuffed Spinach & Artichoke Cheese Bread



Pin this to your MEAL PLANNING board on Pinterest: