Social post & recipe is sponsored by NatureRaised Farms® Chicken but all comments and opinions are organically my own.
A delicious, easy, and wholesome sweet and sour chicken that is a lighter version than traditional, with NatureRaised Farms® Grilled Chicken Strips, fresh pineapple chunks, and a medley of bell peppers!
Easy Sweet and Sour Chicken
©Eazy Peazy Mealz by EazyPeazyMealz.com
Pin it to your dinner board to SAVE it for later!
Follow Eazy Peazy Mealz on Pinterest for more great tips, ideas and recipes!
Can we talk about kids for a minute? Mine are growing up so fast. The three oldest kids are just hurdling toward adulthood, wanting to be so grown up so fast. But it is my youngest that is making me stop, pause, and reflect right now. She turns 3 next month, and is a little fire cracker. So much attitude, so many hysterical phrases leave her lips, and she is just her own little person. We couldn't love her more if we tried.
This past week I have really noticed her personality shining through. She hates being in trouble, and is starting to get sneaky. She is super affectionate, and gives the best hugs and kisses. She pouts when she doesn't get her way. She thinks "toots" are hilarious. And she tells me frequently that she "hates water because it's not sweet" whenever I make her drink her water.
It is hard because she is so cute and sweet that when she asks for juice instead of water, I can't help but want to give in. But the thing is, I am trying to make choices that I can feel good about, and set her up for success in her future. A lot of that starts with my example, and since I shop and buy the groceries for our house, what we eat, and drink, is ultimately determined by me.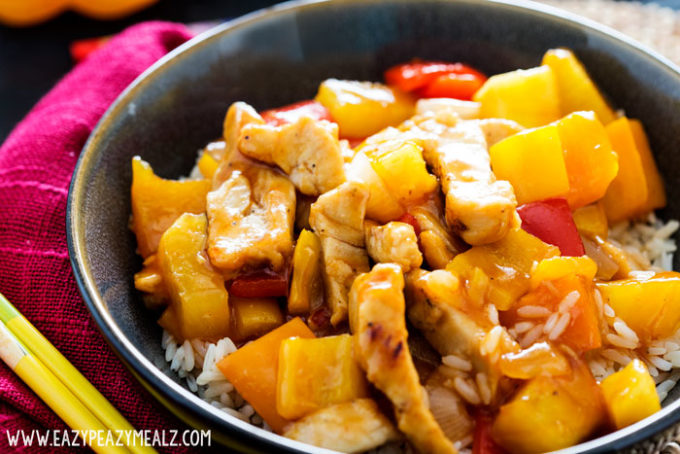 I love that more companies are considering health and the benefits of green eating when creating products. And I love that I can take traditional favorites, like this sweet and sour chicken, and lighten them up a bit. Make them a little better for us, and be more conscious of ethics and environment, as well as balanced nutrition.
I am not perfect, and we still eat a lot of foods we shouldn't, but I love that NatureRaised Farms® Chicken can help me create wholesome meals my family enjoys. The brand focuses on "Doing What's Right, Right from the Start®" and that is a message I can get behind.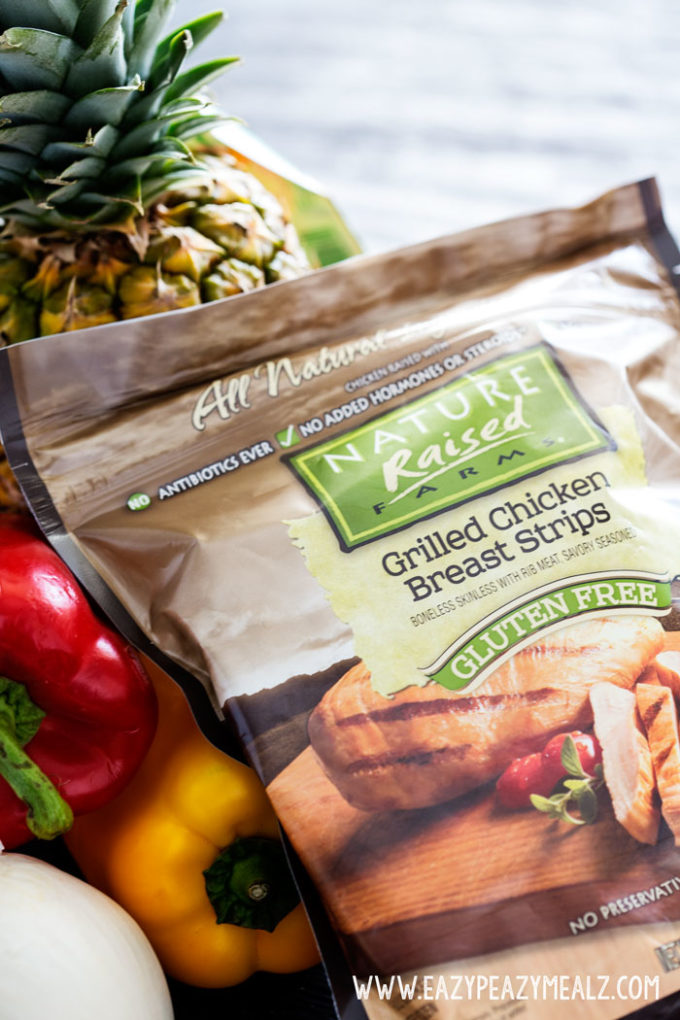 For today's recipe, I am sharing a sweet and sour. We love Chinese food over here, and it is so easy to make at home, especially once you get a good arsenal of sauces down. Then it is just a matter of adding in your fresh veggies, and your protein.
I made this video to show you just how very easy making this Easy Sweet and Sour Chicken really is. And I used NatureRaised Farms® Chicken so it is not only easy, but offers the health and benefits of green eating!
I picked up my NatureRaised Farms® Chicken at Target, and right now, through the Cartwheel app, you can get a 15% savings on any Nature Raised products.
Click here take advantage of Target's Digital Cartwheel offer. 
Then enjoy making this dish. It really is something you can make in about 15-20 minutes, and will taste better than take out! Just think, you probably can't even go and pick up Chinese as quick as you can make this yourself.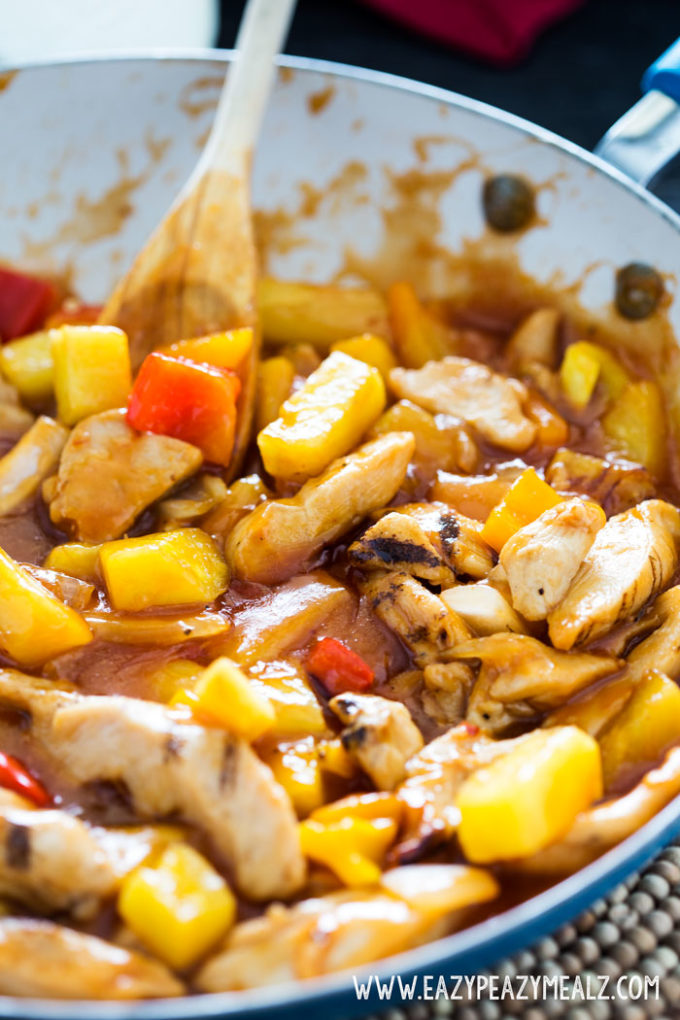 So let's get to the recipe:

Yields 4
Easy Sweet and Sour Chicken
10 minPrep Time
15 minCook Time
25 minTotal Time
Ingredients
1 tsp olive oil
1/2 a white onion
1/2 red bell pepper
1/2 yellow bell pepper
1/2 orange bell pepper
2 cups pineapple
1 bag NatureRaised Farms® Grilled Chicken Breast Strips

Sweet and Sour Sauce

1/4 cup ketchup
1/2 cup pineapple juice
1/2 cup white sugar
1 Tbs soy sauce
1 Tbs oyster sauce
1/4 cup rice wine vinegar
1 tsp garlic salt
1/4 tsp chili paste or sriracha (more if you want it to have heat)
1 Tbs corn starch
Instructions
Cut onion, peppers, and pineapple into bite sized pieces.
Heat olive oil in a large skillet, and sauté the onions, peppers, and pineapple over medium heat.
While the onions, pepper, and pineapple cook, mix together all the sweet and sour sauce ingredients, whisking until combined.
Pour sauce over the top of the peppers and pineapple.
Add in NatureRaised Farms® Grilled Chicken Breast Strips
Stir to coat, and cook 3-5 minutes, until sauce boils and chicken is heated through.
Serve over white rice.
Enjoy!
7.6.9.1
646
https://www.eazypeazymealz.com/easy-sweet-and-sour-chicken/
And don't forget to check out all the other delicious recipes using NatureRaised Farms® Chicken on their
Pinterest
board.
Social post & recipe is sponsored by NatureRaised Farms® Chicken but all comments and opinions are organically my own.
Get EZPZ Updates In Your Inbox!