This post is sponsored by JET-PUFFED, all opinions are my own.
Frozen S'mores Pops are all the flavors of your traditional favorite treat in a cool and refreshing form!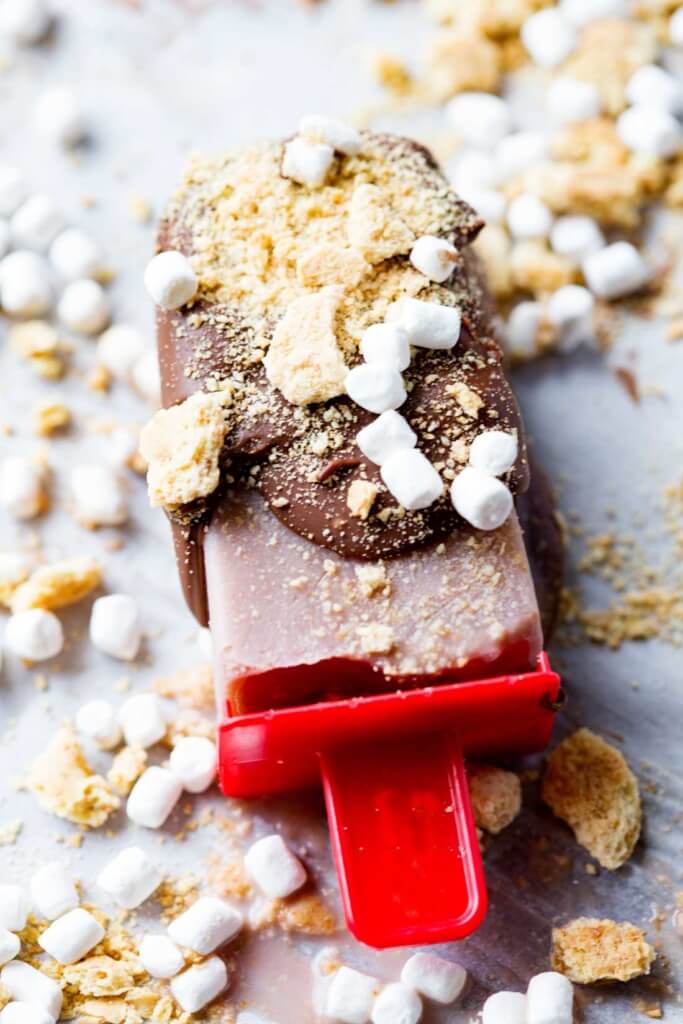 Frozen S'mores Pops
©Eazy Peazy Mealz by EazyPeazyMealz.com
Pin it to your SUMMER TREATS board to SAVE it for later!
Follow Eazy Peazy Mealz on Pinterest for more great tips, ideas and recipes!
One of my favorite flavor combinations is chocolate, marshmallows, and graham crackers. The traditional s'more! But lately it has been far too hot for a fire to make s'mores, and so instead I made you guys Frozen S'mores Pops!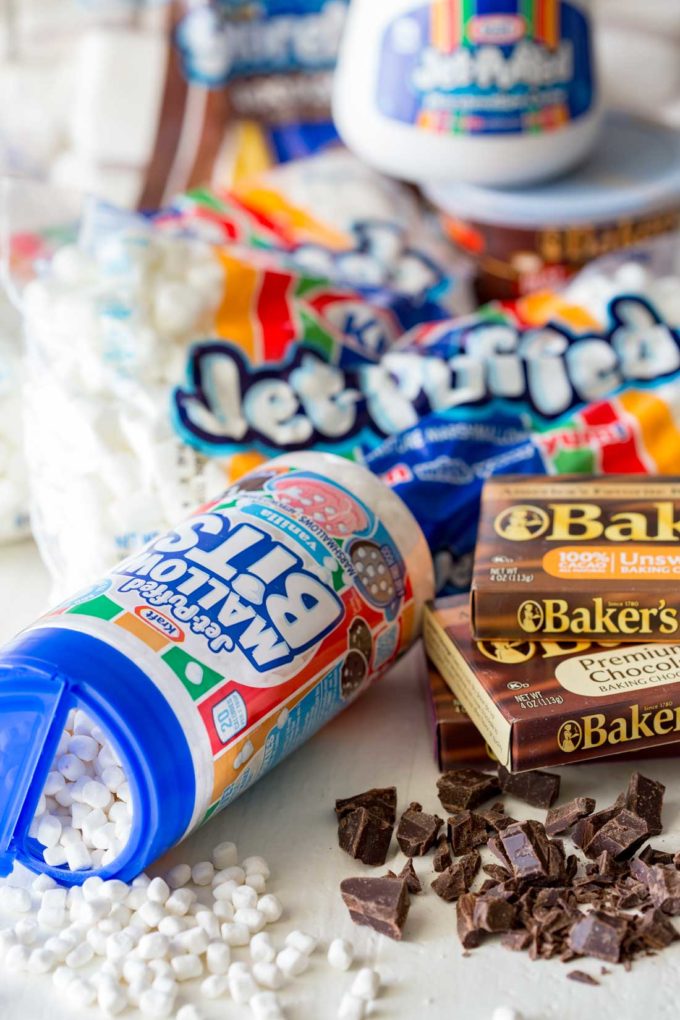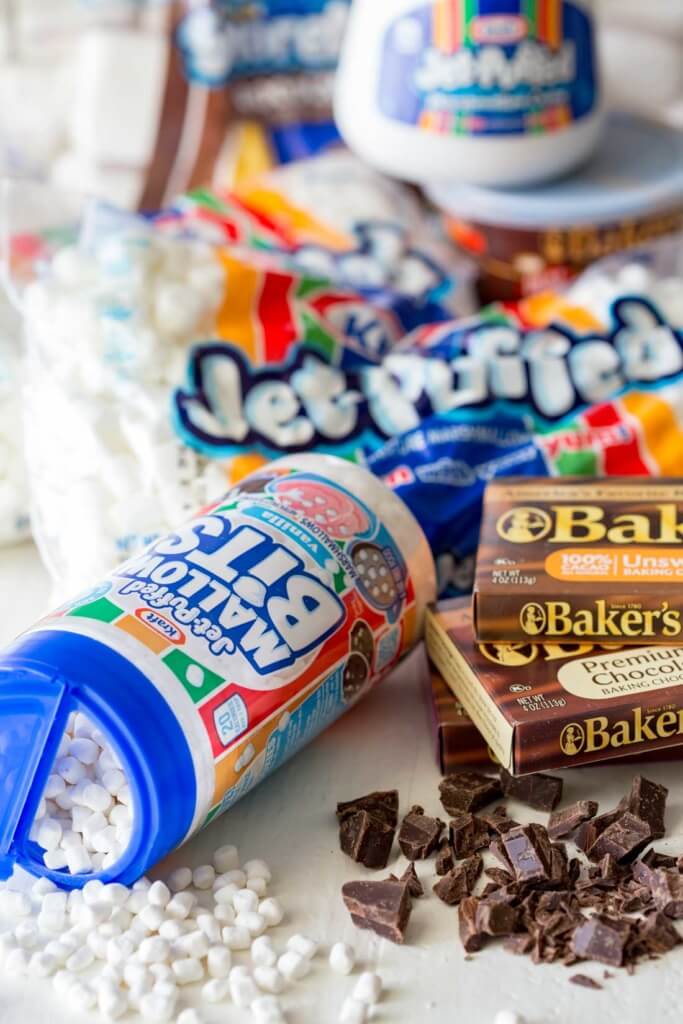 You can thank me later. I used JET-PUFFED Mallow Bits, chocolate milk, crushed graham crackers, and a popsicle mold. They are really easy to make, and seriously delicious. I highly recommend not only making them, but teaching your kids how to make them, because trust me, they will.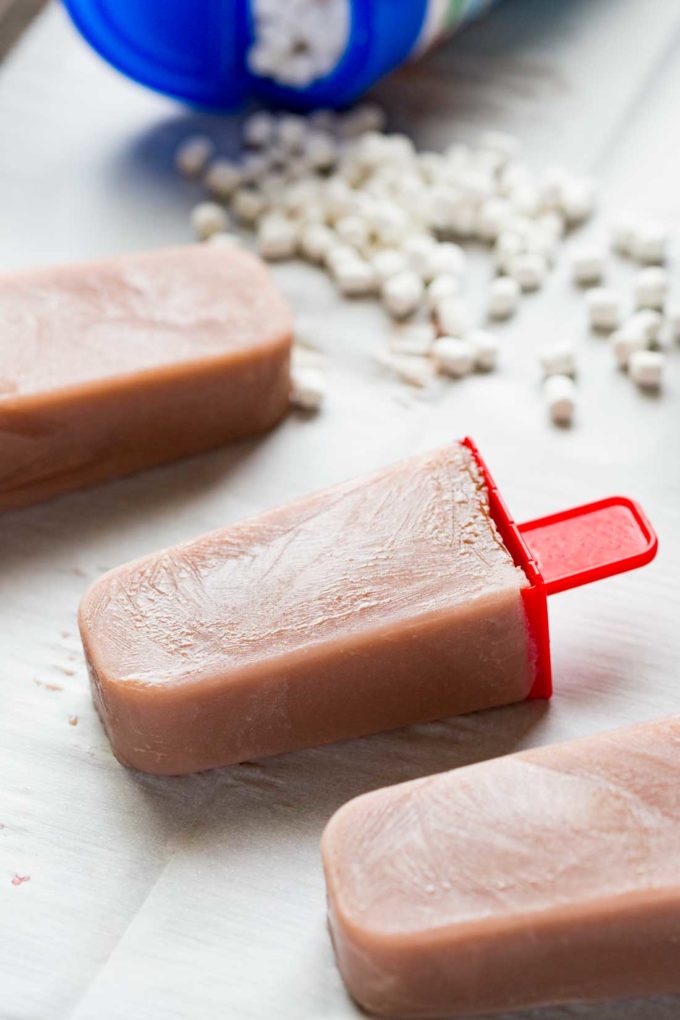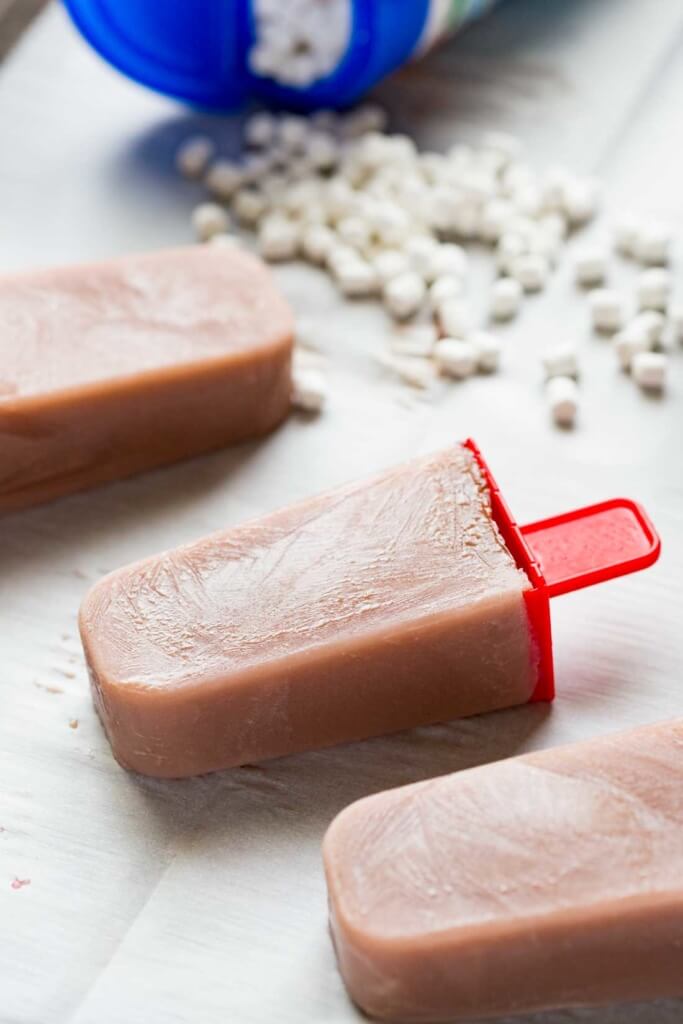 The trickiest part is getting the pops out of the mold, but the key to it is to dunk the mold into some hot water, but only for a few seconds, or the pops will start melting. Just enough to loosen them up, but not so long that they melt. Think about 10 seconds.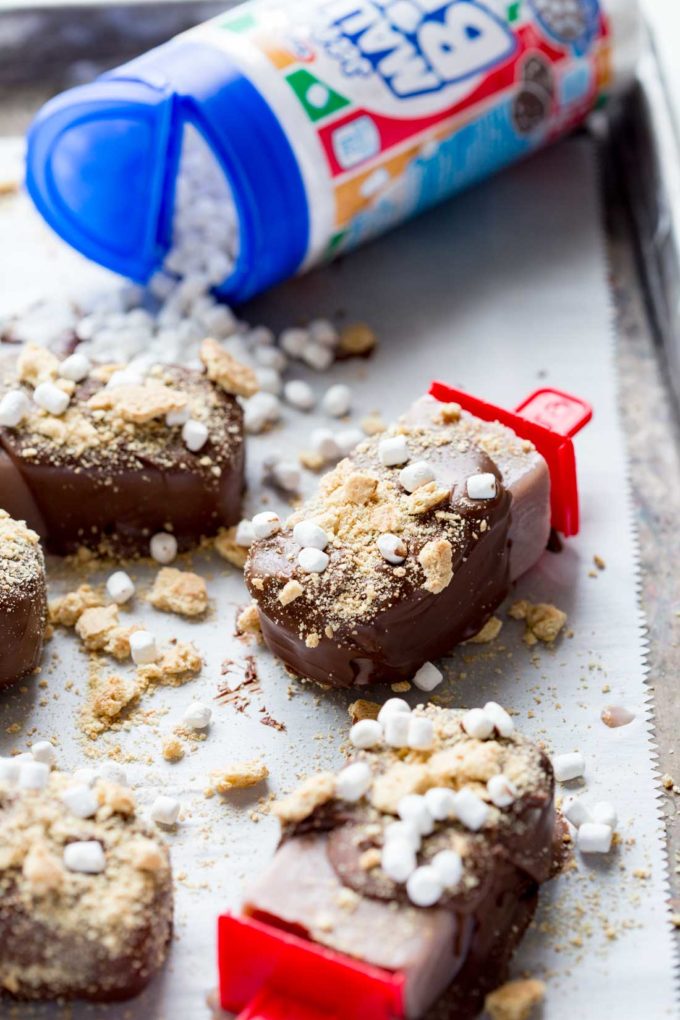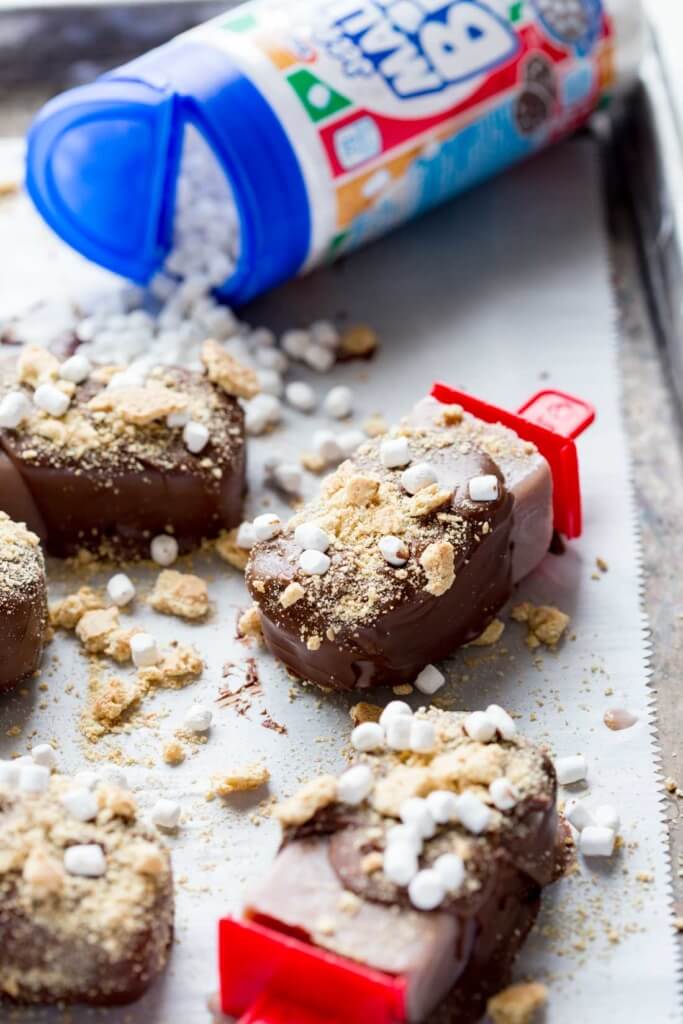 The other thing to keep in mind is the melted chocolate. You are using hot chocolate on a cold pop. This means it will start your pops melting, and will harden fast, so dunk quick, and set those pops on a bed of ice if you can, or a tray that is chilled, otherwise you will get some drips!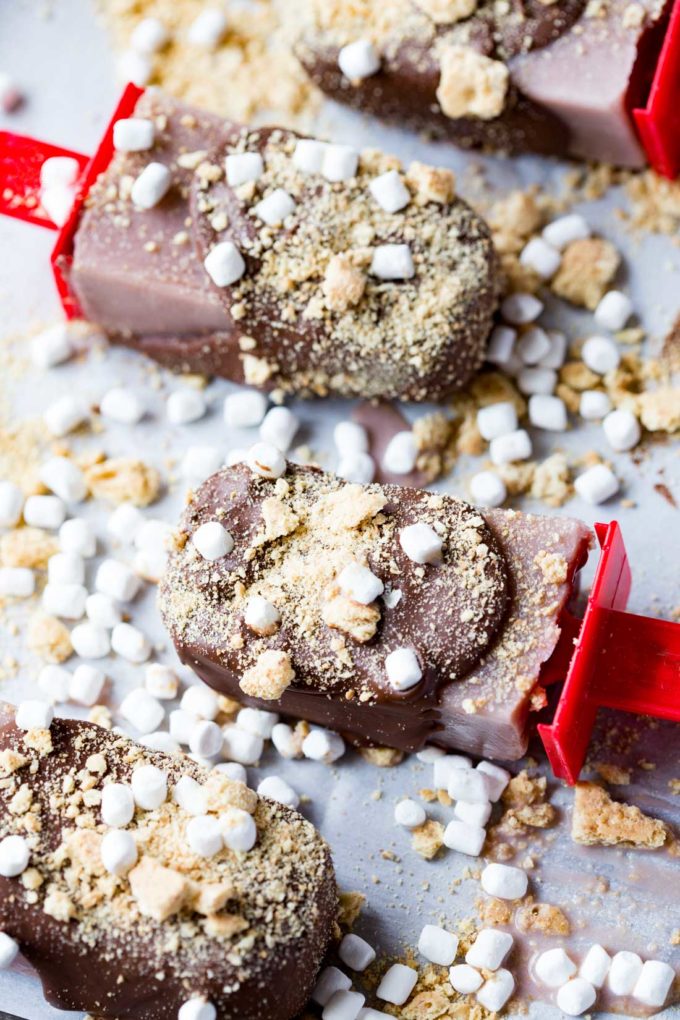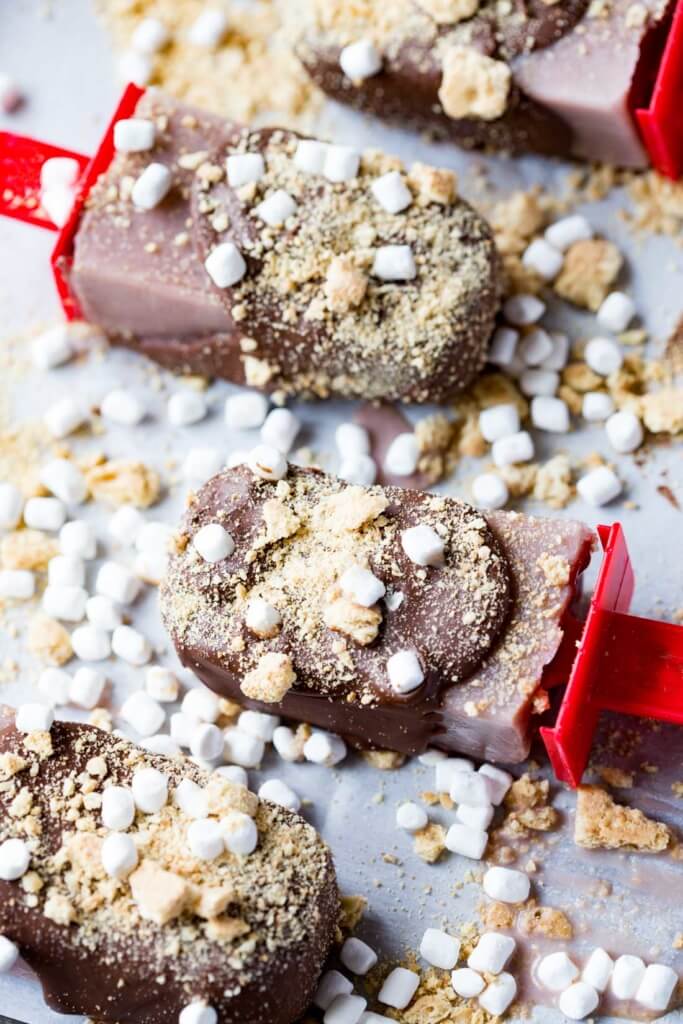 Then sprinkle on your graham cracker crumbles and those yummy JET-PUFFED Mallow Bits. You want to do it before the chocolate dries all the way because you will want them to stick to the frozen pops.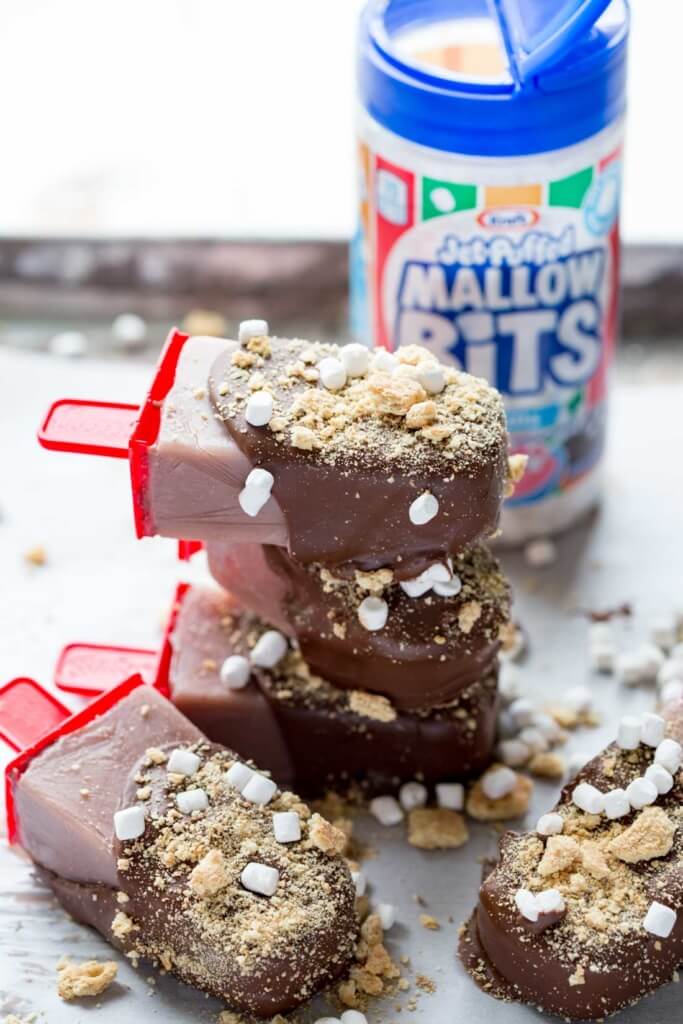 Then just enjoy! I mean seriously. ENJOY! You get that crunchy chocolate outer shell and the goodness of chocolate, marshmallow, and graham cracker, and get to cool off and feel refreshed. It is like the best of ALL worlds.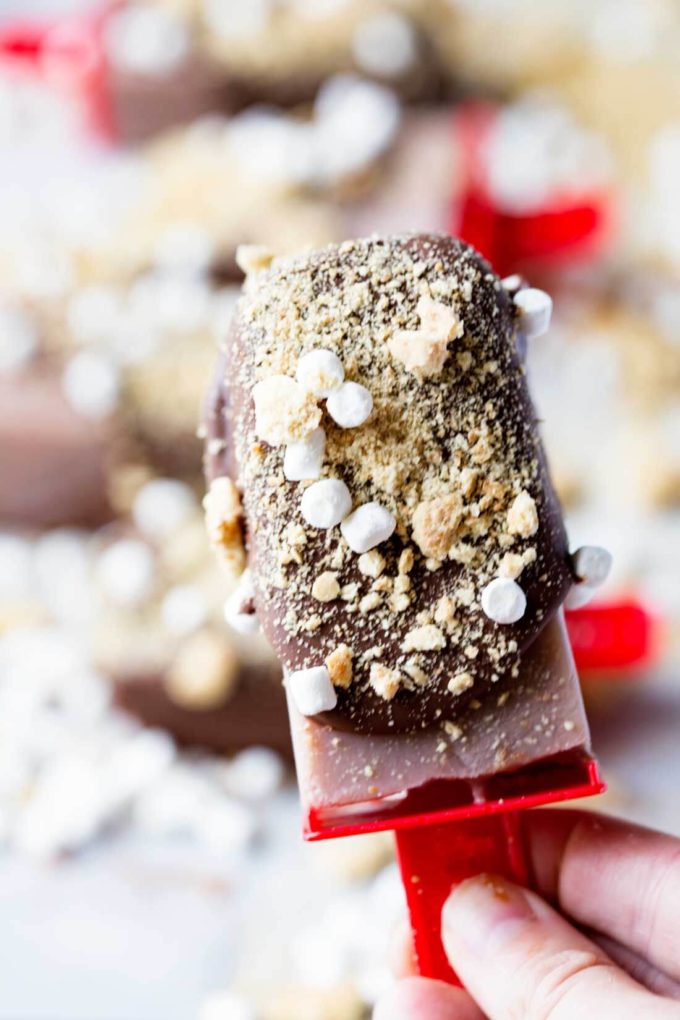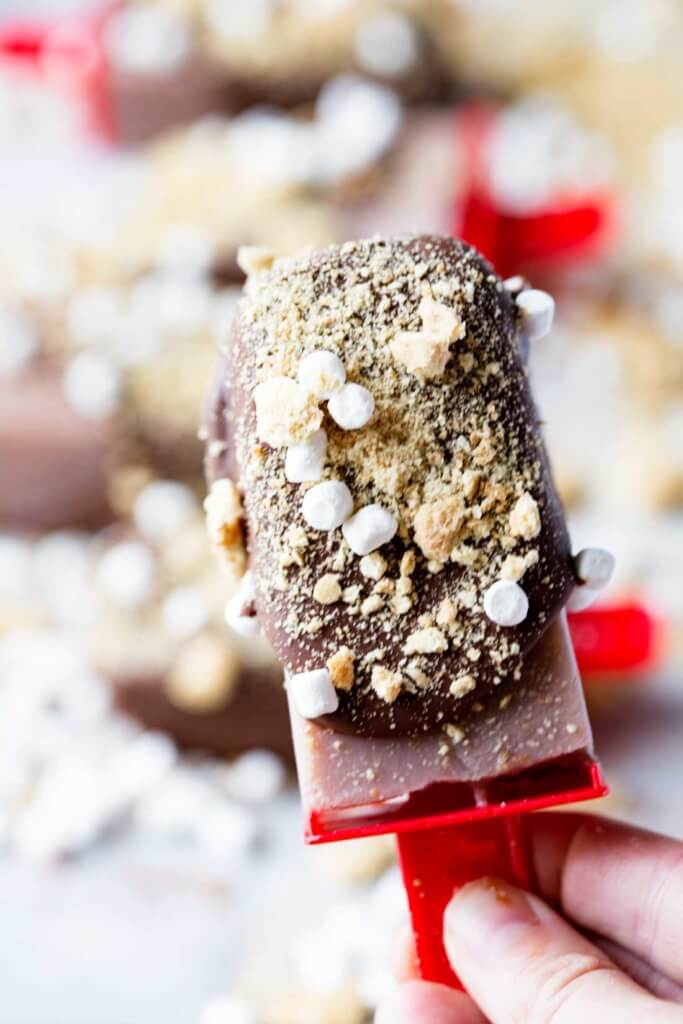 Don't let the fun end here. Connect with JET-PUFFED through their various social media channels. They are all filled with lots of fun ideas, recipe, crafts and more!
I am a proud member of the Jet-Puffed Marshmallows 2016 Blogger Program. I was hired by the brand as an ambassador and content creator because I'm awesome, I love marshmallows and I rock at making fun & delicious recipes. While I have been compensated for my time, all my opinions are my own. #Jet-Puffed #JetPuffedBlogger