Classic hummus, creamy dill yogurt, crunchy cucumbers, fresh tomatoes, and flavorful feta, make this tasty, nutritious, and oh so easy to make greek dip the perfect after school snack!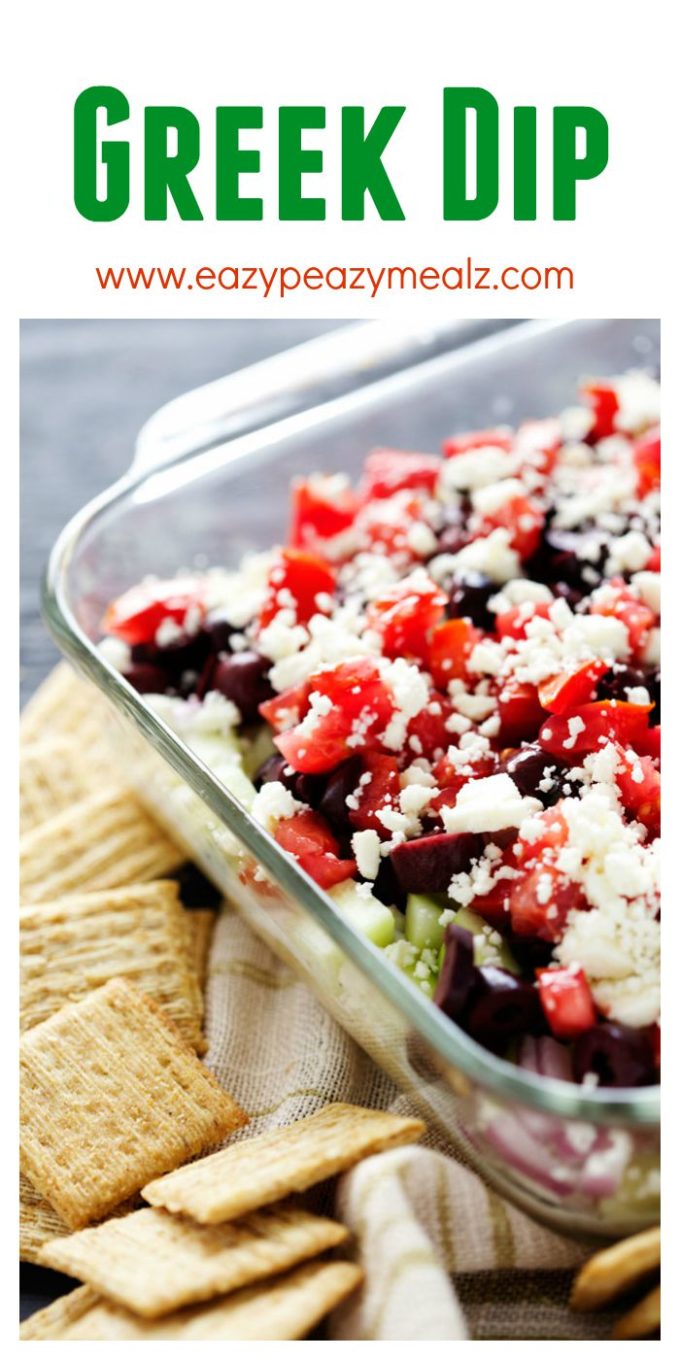 Today I am guest posting over at Integrated Learning Strategies. And what am I talking about? After school snacks! But even if you do not have kids, don't run away just yet. Why? Because this after school snack is kid and adult friendly!
Coming up with a healthy lunch option is stretching my creativity pretty thin. And so I decided to look at Football tailgating appetizers, and party foods for some after school inspiration, and make them healthier! I don't want my kids eating after school snacks full of sugars and carbs, they have homework, and I have to work be them! No bouncing off the walls, right?
To have nutritional after school snacks there has to be a good balance, some protein, calcium, fiber, magnesium, and all those other things that fuel the body, stimulate the brain, and help kids focus and retain what they learn. Ya know, the foods that feed the brain, rather than hurt it?
Anyway, I love the idea of a kid and adult friendly dip! And my kids love to dip, so it was the perfect solution.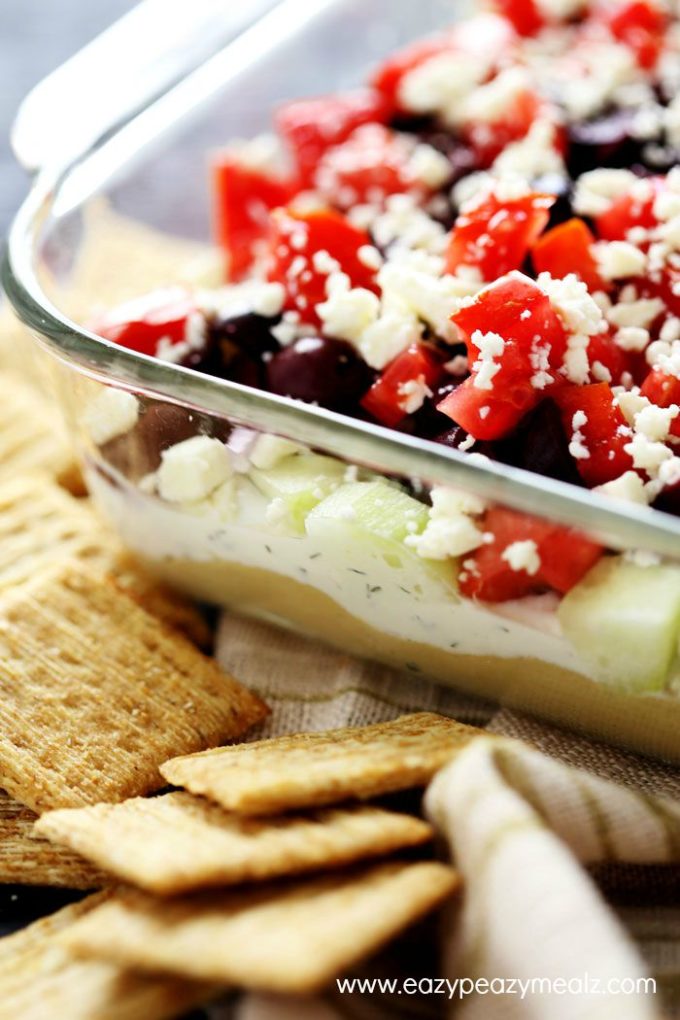 A healthy layer of hummus, a creamy, tangy, flavorful yogurt dill layer, fresh cucumbers and tomatoes, kalamata olives, and a sprinkle of feta cheese. I mean, could anything be tastier? I would say not. And if you want to make your own hummus, you can use this recipe! This is so easy to make, and you can find the whole recipe and instructions at ILSlearning.com/blog (link below)!