Sweet yogurt, tart berries, crunchy granola or graham crackers, and an amazing agave lime sauce.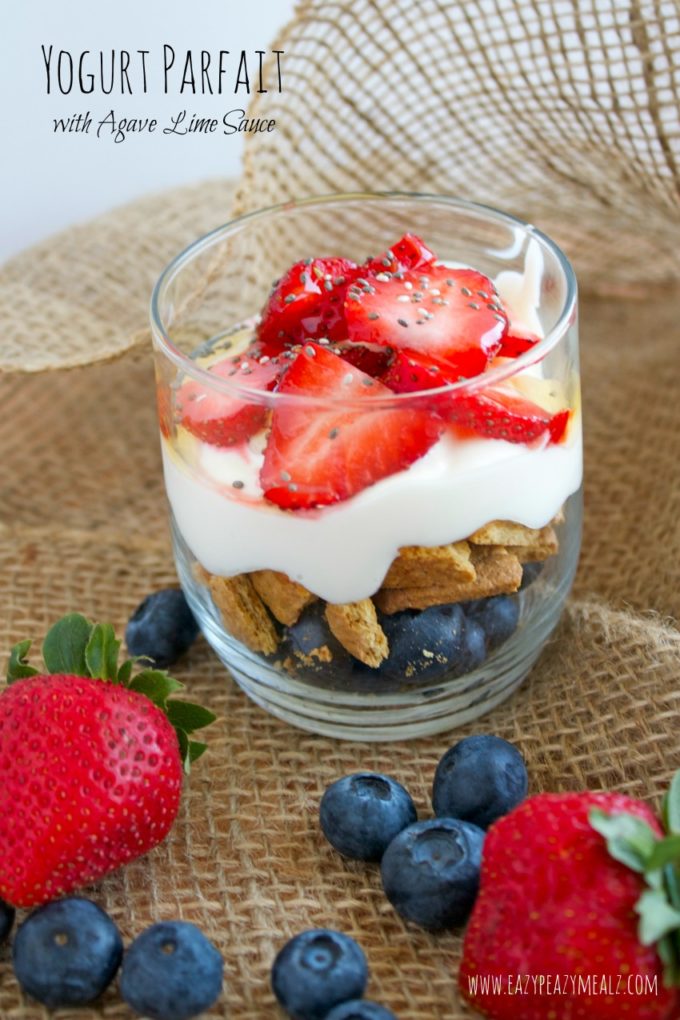 Breakfast is one of the most important meals f the day. I know this…I really do…but I HATE breakfast. I am not sure why. I like eggs. I like bacon. I like pancakes, waffles, and french toast. I admit I am not much of a cereal person. I also don't overly love oatmeal or hot cereals. But I do love fruit. Of all kinds. So why is it that I have so much trouble with breakfast? Because of time. Morning are chaotic at our house. We have a lot of people who need a lot of things, and so my needs usually come last. Which means breakfast for me is often neglected.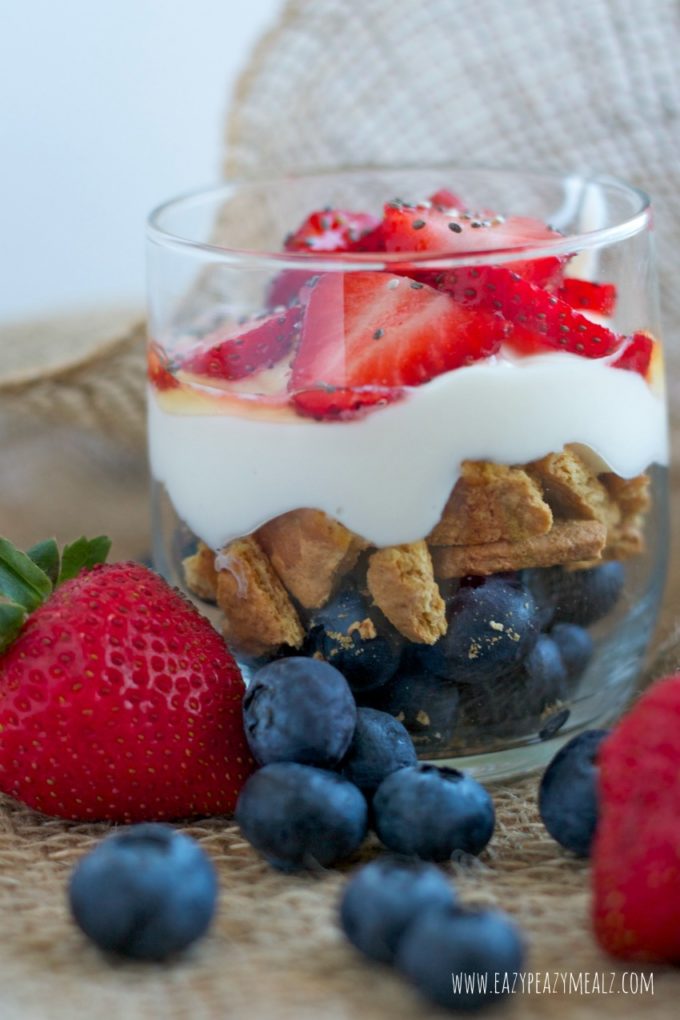 But this…this breakfast I can do. I like it. It is eazy peazy. It is really yummy. It makes almost no dishes. And I almost always have everything I need for it on hand.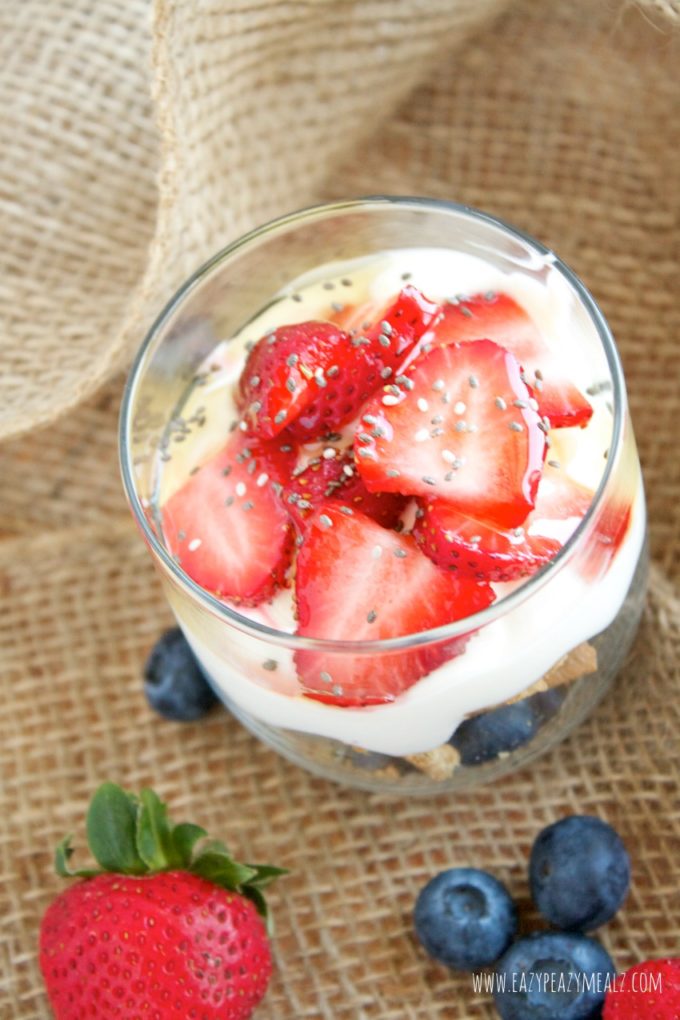 Plus with the addition of chia seed it has some staying power, and regulates blood sugar and bowel movement. Pretty great. So now that i have you wanting to rush to your fridge to throw one of these great parfaits together…let's get to the recipe.

Yields 1
Greek Yogurt Parfait with Agave Lime Sauce
Ingredients
1/2 cup vanilla Greek yogurt
1/4 cup blueberries
1/4 cup strawberries
1/4 cup granola or graham crackers crunched up
1 tsp chia seed

Sauce

1 tsp agave
1/2 tsp lime juice
Instructions
Mix lime and agave together, set aside
In glass or bowl layer berries, granola, yogurt, and more berries
Top with chia seeds
Drizzle sauce over top
Enjoy!
7.6.4
298
https://www.eazypeazymealz.com/greek-yogurt-parfait-with-agave-lime-sauce/
Pretty simple right?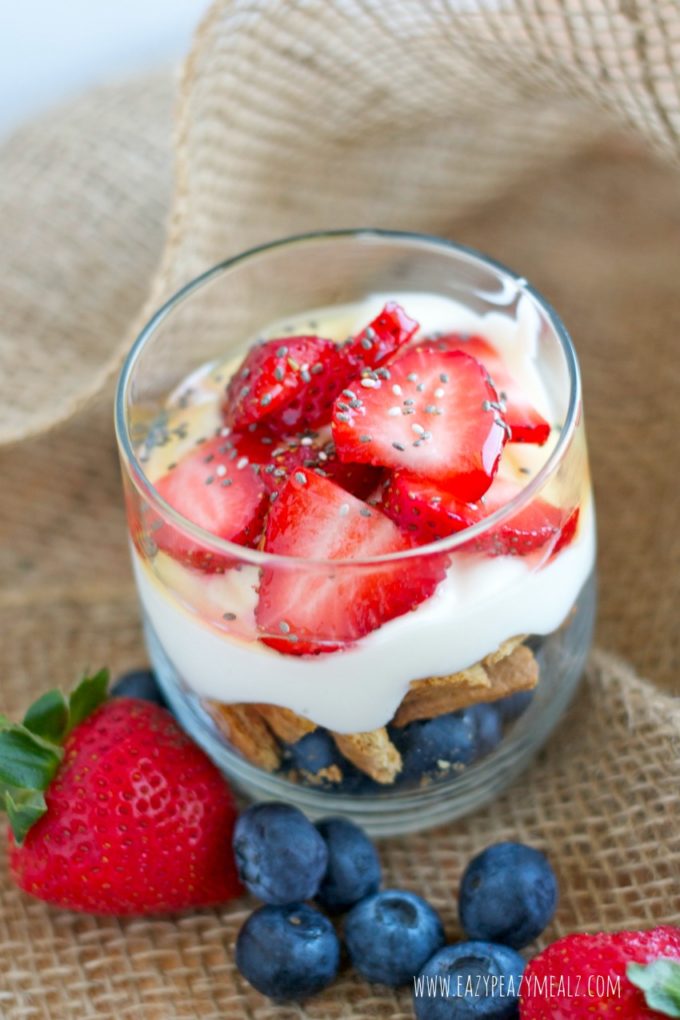 Warning: This breakfast is highly addictive, and it requires sharing. At least at my house.I can't remember the last time I made it that my baby birds didn't come squawking and begging for bites. So I usually just make them their own. Much easier that way.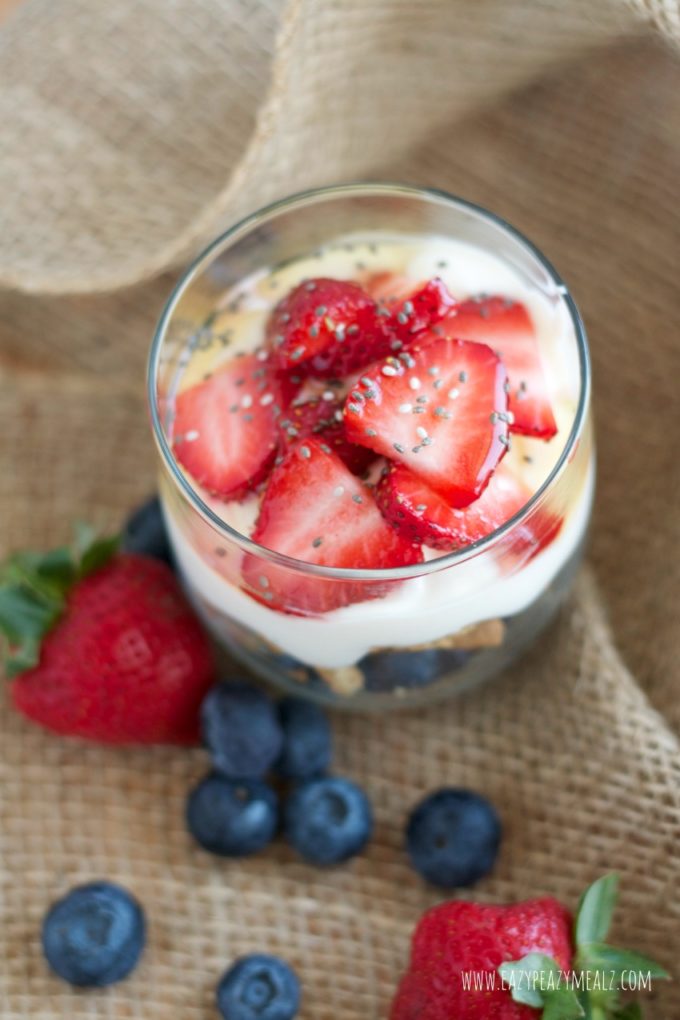 And a side note is that this also makes a great after school snack, and is a great way to beat that 3 o'clock slump! I hope you enjoy it as much as I do!
Get EZPZ Updates In Your Inbox!