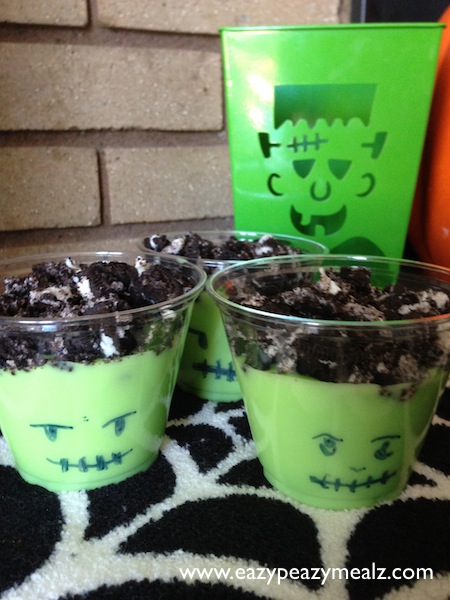 Frankenstein is a classic Halloween character, reanimated flesh and all, so how could I not do at least one Frankenstein activity? This was the simplest, so it is what I opted for because I was starting to get a little burnt out. Terrible, right?
Start by gathering your supplies: 1 package of vanilla pudding (makes approx 3 cups), clear plastic cups, Green Food Coloring
, Oreos.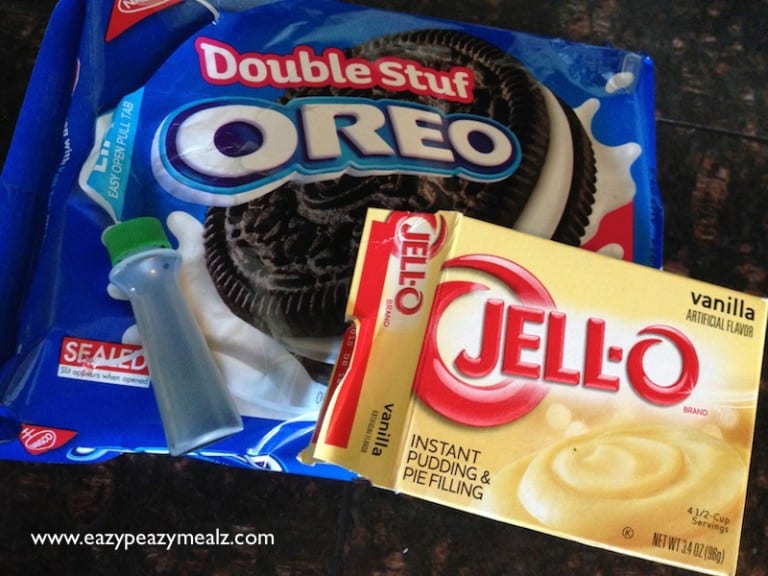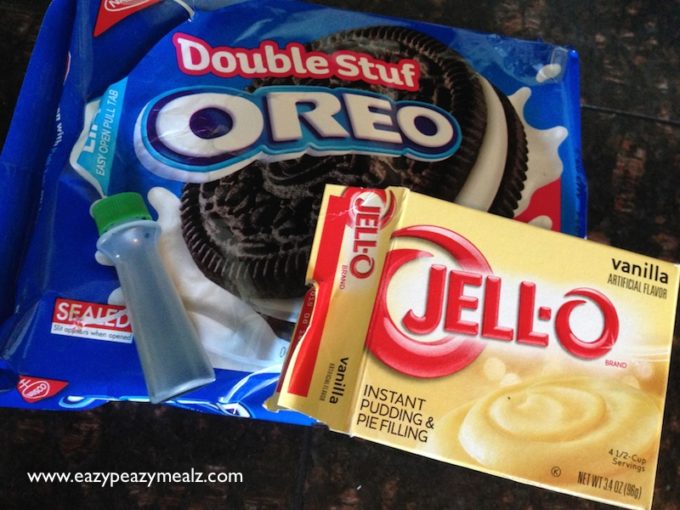 Mix the pudding according to directions (Basically add 2 cups of cold milk and whisk). Add in a few drops of food coloring until you get the desired color. Let your kids draw their Frankenstein faces on the cups while you whisk. Then let them crush up Oreos. Pour the pudding into the cups, top with crushed Oreos and enjoy!
We read:Frankenstein Makes a Sandwich
I think this has been my favorite book thus far. So stinking cute. It was written in prose, so poetry, but tells a cute story about the trials of being a monster. Frankenstein wants to make a sandwich, but doesn't have the stuff, so he tries to borrow it from a neighbor. Can you imagine how that turns out? This book also has great stories about other creatures and monsters. It is the perfect Halloween collection.
And, to make things even more fun, serve sandwiches for dinner, and let them have the pudding cups for dessert!