Hobo Potato Veggie Packets recipe made for those perfect summer campfire dinners or simply those nights you don't know what to make! Made with delicious potatoes, corn, green peppers, carrots and onions. {Gluten-Free, Dairy-Free}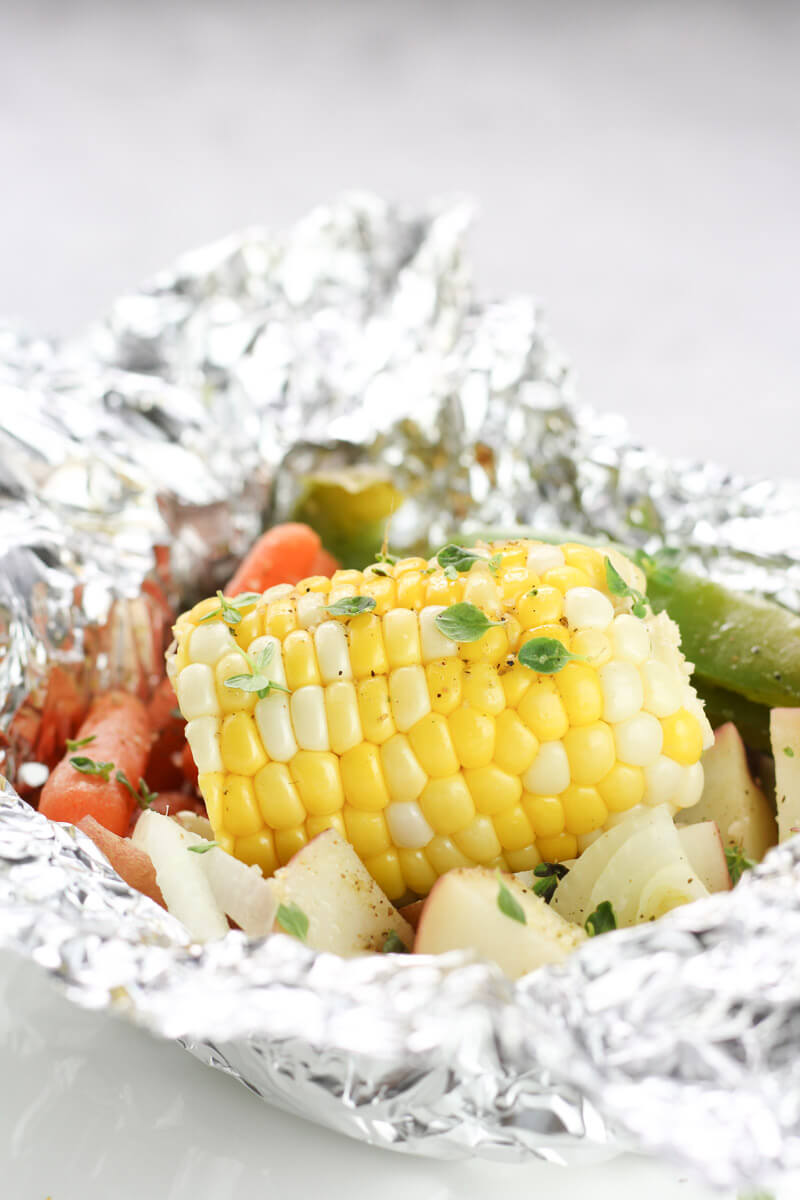 Hobo Potato Veggie Packets
©EAZY PEAZY MEALZ BY EAZYPEAZYMEALZ.COM
PIN IT TO YOUR CAMPING MEALS BOARD TO SAVE IT FOR LATER!
FOLLOW EAZY PEAZY MEALZ ON PINTEREST FOR MORE GREAT TIPS, IDEAS AND RECIPES!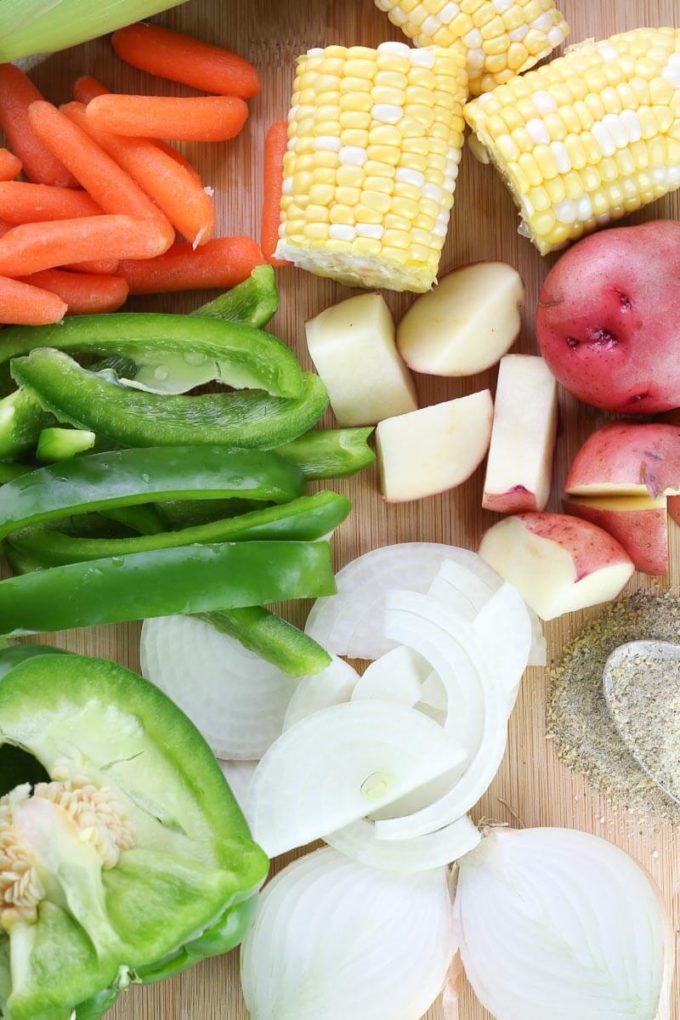 Happy Summer Everyone! Lindsay here again stopping by from Veggie Balance with a favorite Hobo Potato Veggie Packets recipe to make your summer cooking easy and clean-up a breeze.
You know those nights you don't have a clue what you're going to eat for dinner?
Hobo Potato Veggie Packets to the rescue.
These come in handy when you're camping. I'm pretty sure the original hobo packet came into existence for just that purpose, but then some lazy person (ME) decided they wanted to eat them even if they weren't camping!
It's quite easy to make. First, we need whatever you have in your fridge and pantry. Onions, Potatoes, Carrots, Corn, and oh we have some leftover green pepper. Perfecctttttt.
Now, olive oil! And your favorite steak seasoning. Pinch of salt and pepper. Fold those beautiful packets of goodness up and plop onto the grill.
Let the magic happen. Beautiful, sweet healthy goodness.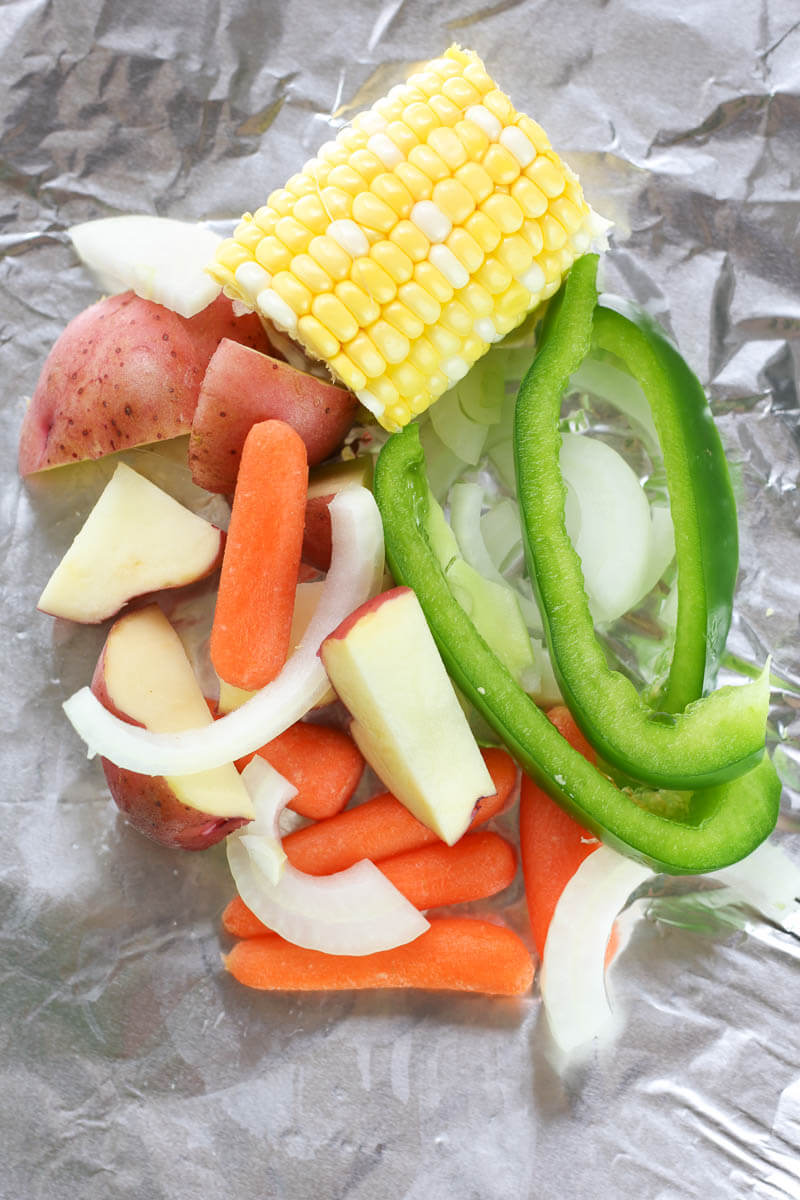 This dish is so versatile; add whatever your favorite veggies may be: zucchini, summer squash, mushrooms–I mean really, the options are endless.
It's pretty much the perfect marriage of all the right ingredients that somehow just work together– very similar to a buddah bowl! If you have yet to feast your eyes (and taste buds) on a buddah bowl, I recommend that happens right after making these hearty hobo potato veggie packets.
TIP: Microwave potatoes for 2 minutes before slicing and adding to potato packet. It'll help them to be perfectly cooked within 35 minutes! This tip works like a charm, just like it does with Grilled Potatoes with Creamy Bleu Cheese Buffalo Sauce.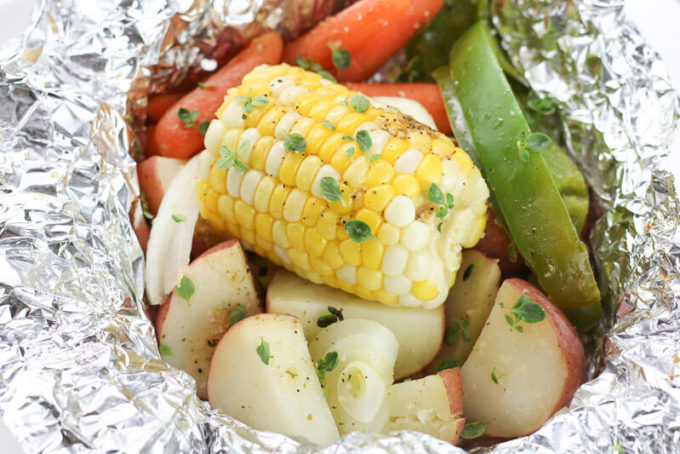 We never used to add corn to our packet and then one day it was there, so into our hobo potato veggie packets it went. Best Decision Everrrrrr.
It's the perfect sweetness to balance out the hearty potatoes, onions, and carrots. Pair these hot hobo potato packets with some cold Healthy Italian Pasta Salad and we are in business!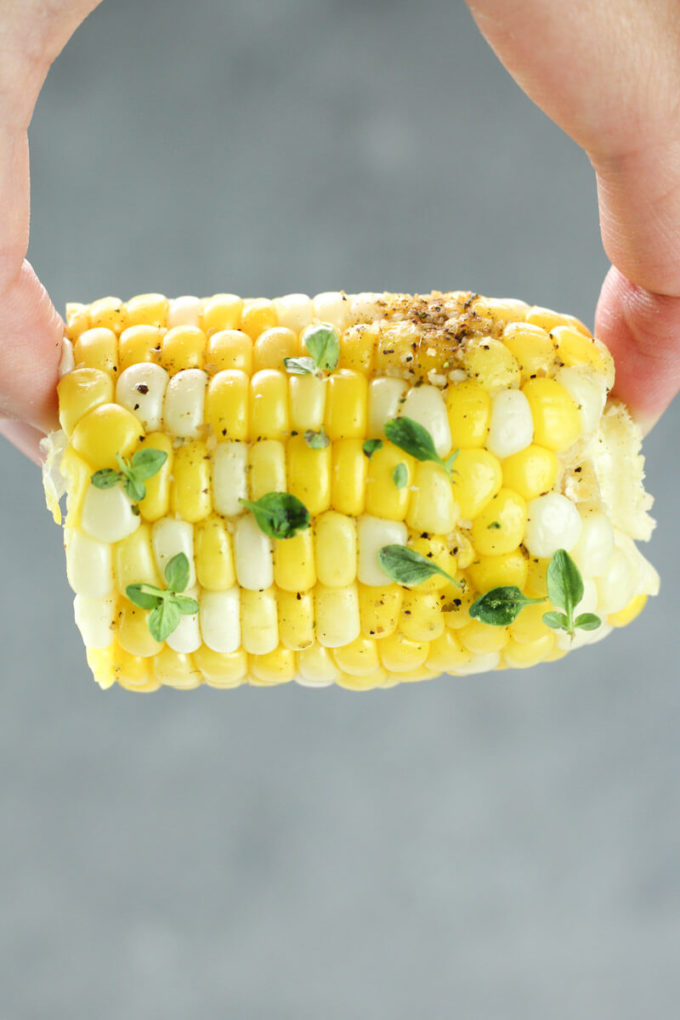 Hobo Potato Veggie Packets
PPrep Time
PCook Time
PTotal Time
Ingredients
7-8 small red potatoes
2 ears corn, shucked and cut into 2-3 pieces.
1 small white onion, chopped
1 cup baby carrots
1 green bell pepper, sliced
3 Tablespoons extra virgin olive oil
2 Tablespoons steak seasoning
Pinch of Salt and Pepper
Instructions
Heat up grill.
Prepare four sheets of heavy-duty aluminum foil. About 18x12 inches each.
Microwave (2-3 minutes) or boil potatoes until they are just barely cooked, chop potatoes into quarters.
Spread potatoes, corn, onion, carrots and bell pepper between 4 sheets of foil. Sprinkle steak seasoning over packets, a little olive oil and sprinkle of salt.
Fold foil over veggies so edges meet, Seal edges.
Grill over medium heat 20-22 minutes or until potatoes are tender.
7.6.4
764
https://www.eazypeazymealz.com/hobo-potato-veggie-packets/
PIN to your DINNER board:

Get EZPZ Updates In Your Inbox!