How to Buy Frozen Lobster Tails: The Ultimate Guide to getting great lobster tails to cook at home.
If you want to cook amazingly delicious lobster tail, it starts with BUYING a good quality lobster tail.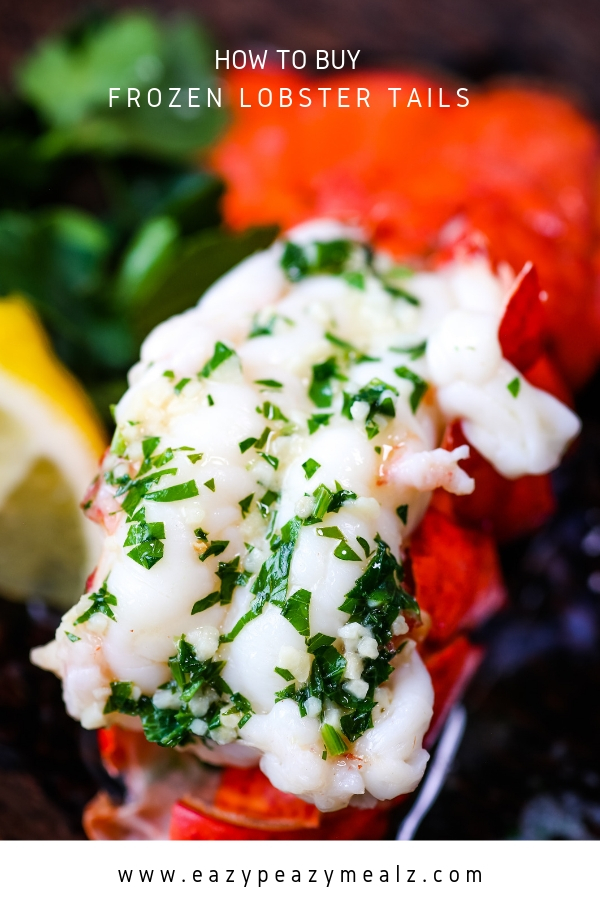 Lobster: How to Buy Frozen Lobster Tail
If you are making lobster, chances are it is for a special occasion, and you want it to turn out great. You can find the best recipe ever, and follow it to a T, but if you don't start out with a good quality lobster tail, the preparation is not going to matter.
The first step in good lobster is buying good lobster.
The following is a guide for how to buy frozen lobster tails, what the different types are, and what that should mean to you, what you can expect to pay, what to look out for, and more.
Warm Water and Cold Water Lobster Tails
The first thing you have to know when buying lobster tail is that while there are 45+ species of lobster all over the world, when it comes to buying frozen lobster tails, you really have two basic options: warm-water lobster and cold-water lobster.
Most of the tails you find available at grocery stores, and not specialty fish procurers are going to come from a spiny clawless species of lobster.
Warm-water lobster tails are mainly from Florida, the Caribbean, and Latin America.
Cold-water lobster tails generally come from Australia, New Zealand, and South Africa.
For the highest quality, look for cold water tails.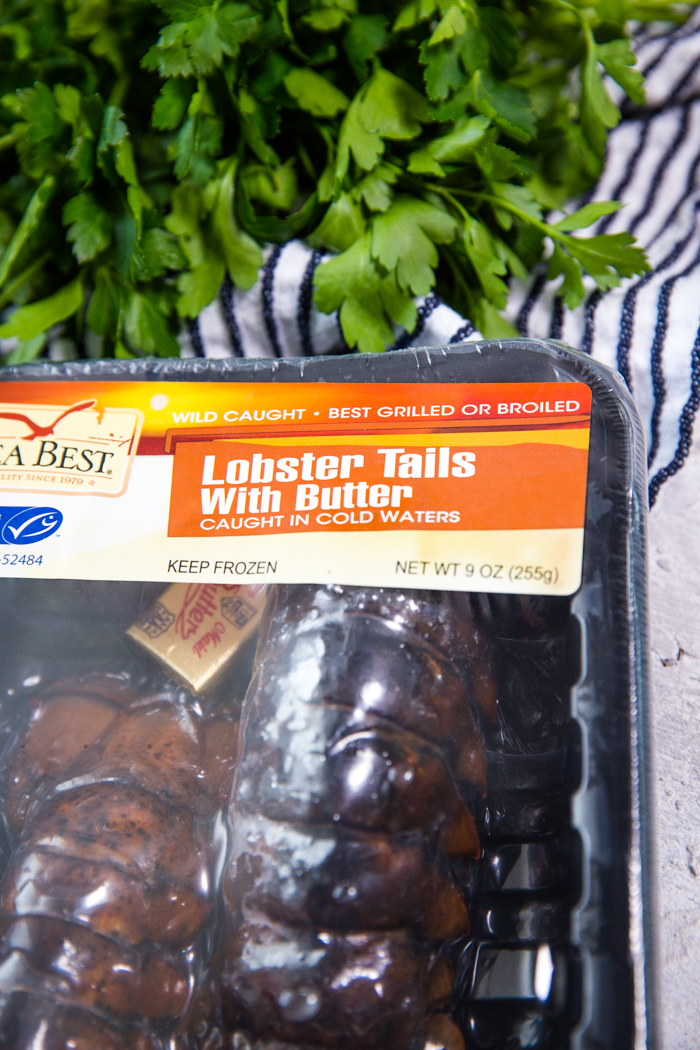 While you may not think it would make a big difference, the fact is, there is a significant difference in taste and quality in these two types of frozen lobster tails.  While both can taste good, and make for an excellent meal, cold water tails are better.  Here is what you should know:
Pros of Warm Water Lobster Tails
Pro: Priced cheaper – These are the tails that usually go on sale right before Valentine's Day, and that you can usually pick up for around $5-$10 a tail.
Pro: Easy to find – The warm water lobster tails are readily available at many grocery stores. You can even find them in the freezer section of stores like Walmart. So you don't have to special order, etc. to be able to find them.
Cons of Warm Water Lobster Tails
Con: The biggest risk of warm water lobster tails is they are just super inconsistent in quality. This means your chances of a bad tail are higher. In fact,  I saw many people claim there is a 1 in 5 chance when purchasing a warm tail that is will be mushy after cooking, or it will have an ammonia odor or it can firm up but fall apart on you when eating it. Obviously none of those are good things, and would ruin an expensive and special meal
Con: Excessive glazing. One concern for many warm water lobster tails is the processor's methods. Often the processors will inject water into the tail, usually between the meat and the shell for extra protection for freezer storage. While this doesn't sound all that bad, what it means is additional weight you pay for that isn't actually lobster meat. So in the end, while they are cheaper, you also get less.
Con: Tails may be soaked in sodium tripoyphosphate. While this is done to  preserve the frozen tail longer in storage, and it does add weight to the tail, it is best to avoid buying lobster tails that have sodium tripoyphosphate.
Pros of Cold Water Lobster Tails
Pro: Better tasting. Why would they be better tasting? Well, because of the cold water they grow in, these tails will be tender and much sweeter.
Pro: Whiter meat. Cold water lobster tails have a whiter meat, and thus a lower chance of there being  things added to try and enhance appearance.
Cons of Cold Water Lobster Tails
Con: Can be harder to find locally. You may have to visit a good fish market, high end grocer, or specialty store, to get cold water tails. However, they are readily available online, so if you plan ahead you can still get them.
Con: They cost more. The price is considerably more than warm tails, usually $5+ per pound higher. But when compared to the cost of eating out at a restaurant, it is still relatively low/
How Can You Tell If it is Warm or Cold Water Lobster Tails?
Ask: The easiest way to find out if the lobster tail you are considering buying is warm or cold water is to ask the fish provider. But often they won't know, and it isn't like the packaging says. If they do not know. assume it is warm-water.
Look: Another way to tell the difference between warm and cold water lobster is by looking at the shells.  Typically, the warm water lobsters have black spots on their shells, and the Caribbean warm-water tails have distinct yellow spots and a yellow band across the tail. Cold water tails do not have these markings. Additionally, cold water tails have whiter meat.
Cost: Cold water lobster tails will almost always be more expensive than warm water lobster tails, because they taste better. So look at the price tag. If one is about $5/lb more than the other you can bet the lower priced one is warm water.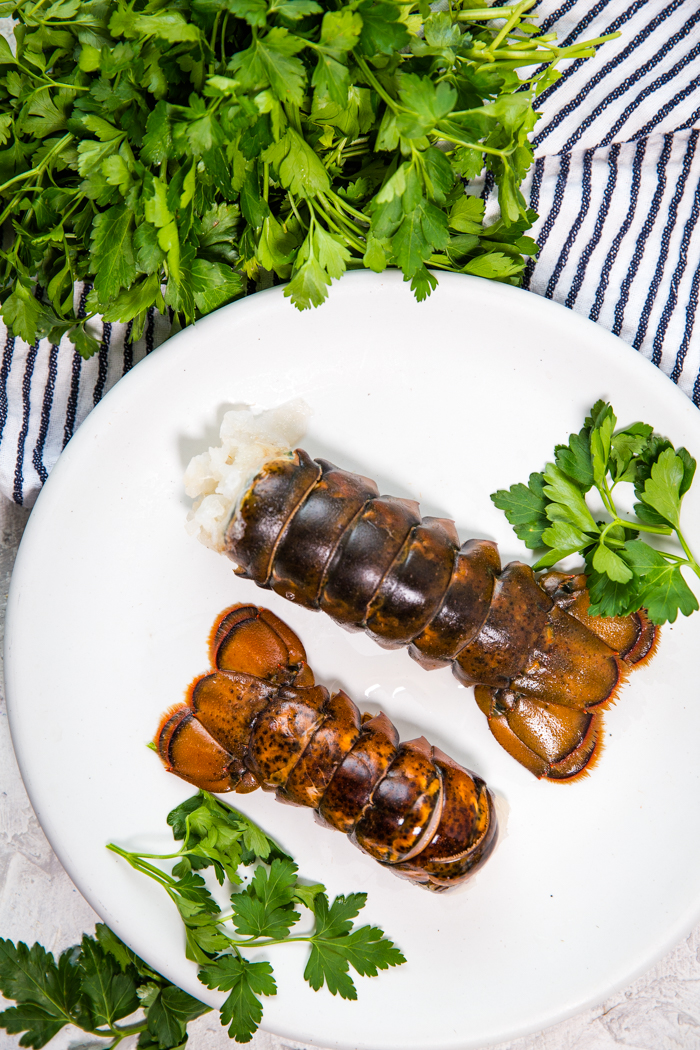 The truth is, warm tails are still a good buy and can be good eating, even great tasting, when you know what to look for when buying. So if you find your only option is warm water tails, which hopefully isn't the case, I can find cold water tails, and I live in a land-locked state, but if it is, then here is what you should consider to up your chances of getting a good tail:
Lobster Tails Buying Tips
Avoid buying tails that have any discoloration in the meat. Things to look for are  black spots or yellowing on the flesh. Basically take a close look at the meat itself, and any sign of yellowing or dull or discolored meat should be avoided.
Check labels or ask fish provider if the tails have been soaked in sodium tripoyphosphate prior to freezing. If so, avoid these tails.
Tails should not have any grayish. If they are gray at all, it may mean the lobster was dead before processing, and it will not be a good quality tail.
Don't buy thawed lobster tails. Tails should be frozen, and thawed just before cooking. You want to cook right away once thawed.
Look for lobster tails ranging from 5oz to 12oz. These are smaller tails, and are the prime size for getting a good amount of meat and a quality taste and texture with lobster tails.
Buy from a reputable place.
Pay more for the cold water tails and think of it as insurance that I t will be good. The warm water tails have a 20% chance of being mushy or not great. While the cold water lobster is almost always great.
The best time of year to buy lobsters is during the winter when prices tend to be lower.
Pin to your Kitchen Skills Board: