This is a sponsored post, written on behalf of Vail Resorts,  all opinions are my own.

I took my kids skiing in Park City Mountain for a day with Epic SchoolKids Utah program, and they loved it. My kids walked away with a new found love of the slopes, a skill that they can use the rest of their lives, and confidence that can only be gained by trying something new, and working at it until you succeed. What an experience!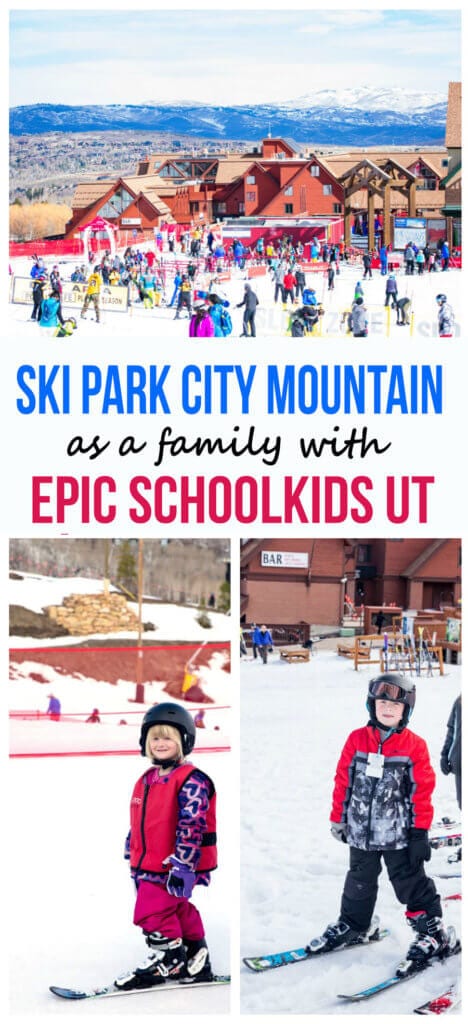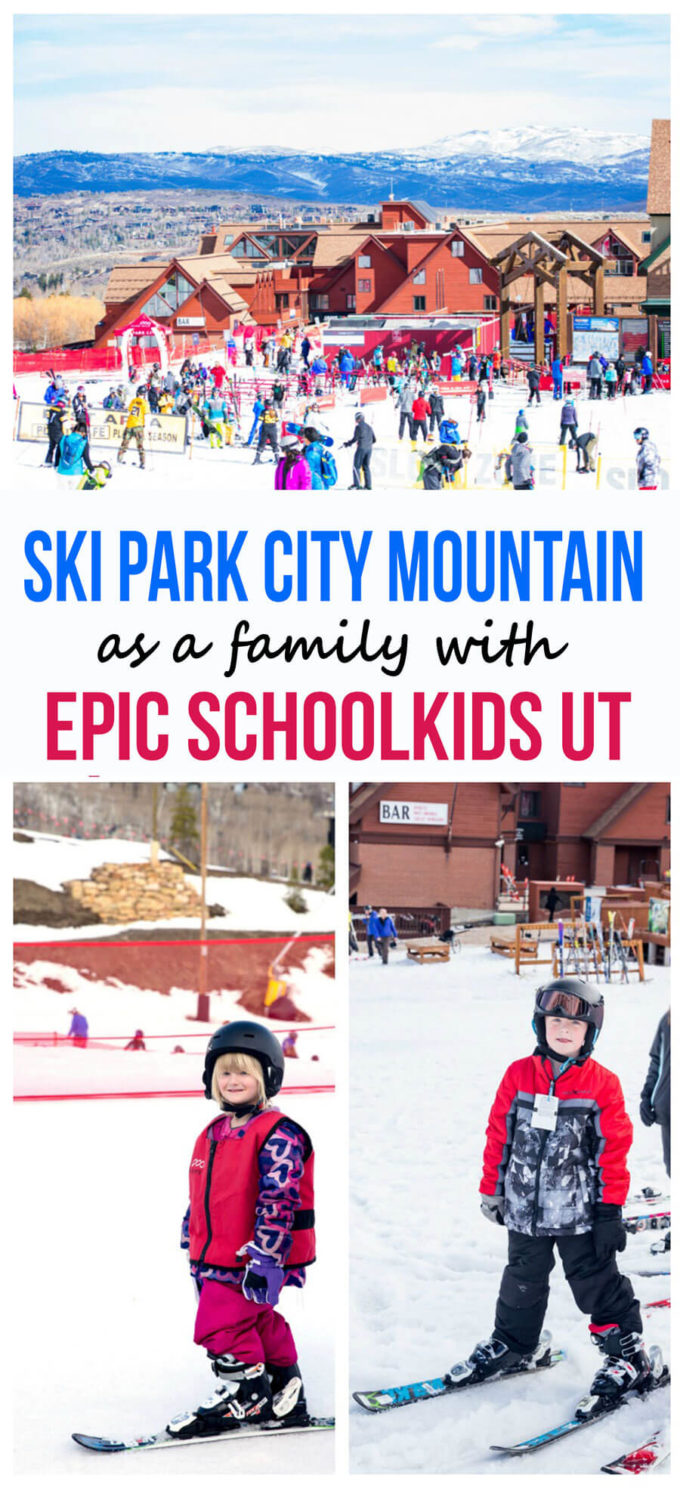 I am pretty sure we are now converts to the life of skiing, and season passes are in our future. My kids have been begging to go back ever since. And we already signed up for the Epic SchoolKids Program for next year.
Despite growing up in Utah, I am not much of a skier, and have skied maybe 3 or 4 times in my life, and snowboarded a handful. I usually call it falling down the slopes, as that is a more accurate description of what I do.
Because skiing is a skill I lack, and I realize that is a shame considering I live in Utah, a place known for its amazing snow, and world class ski resorts, I have always told myself I would not let my kids suffer the same fate.
When I heard about the Epic SchoolKids Utah program offered by Vail Resorts, I knew I had to take advantage of it and get my kids into ski school. Honestly, I have always been hesitant about trying skiing out with my kids because it is expensive. All the gear, the lift passes, etc. It can be a big investment, and I didn't even know if my family would like it.
However, the Epic SchoolKids program is 5 days of FREE skiing at Park City Mountain for K-5th graders living in Utah, and includes one free lesson with rental, no purchase necessary. It is the only program in the state that can say that. And the perfect way to not only let your kids gain a new skill, but try skiing without a huge outlay of expense.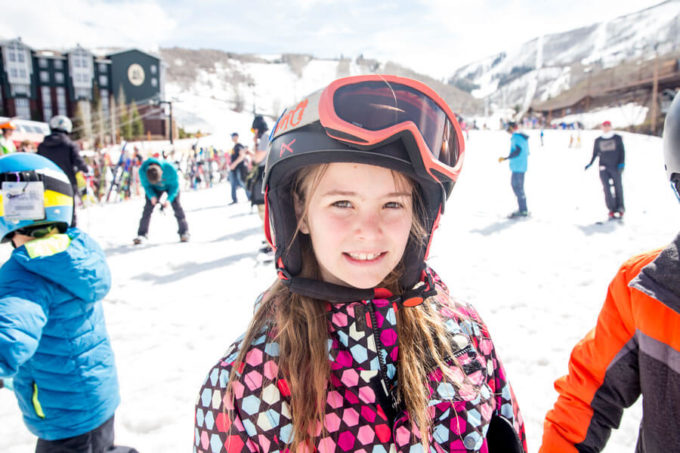 All the things that were stopping me: the expense, the lack of knowledge, etc. were taken care of by this free program. Lessons, rentals, and lift passes! How awesome is that?
What an amazing program for Utah families. I signed my kids up to use it this year, and next. The Epic School Kids program is currently open for next (2017/2018) season, so I highly recommend checking it out and signing up as well.  The deadline to register is October 8, 2017.
You can register here. Epic SchoolKids Utah
Honestly, at first I wondered if it was a good idea, after all, I am not a skier, and I wasn't really sure how it would all work, or if I would have to be there by their side. But the program is seriously awesome. The kids spend the day with a qualified instructor learning the basics and building on their skills, advancing through levels, and getting to put their knowledge to the test.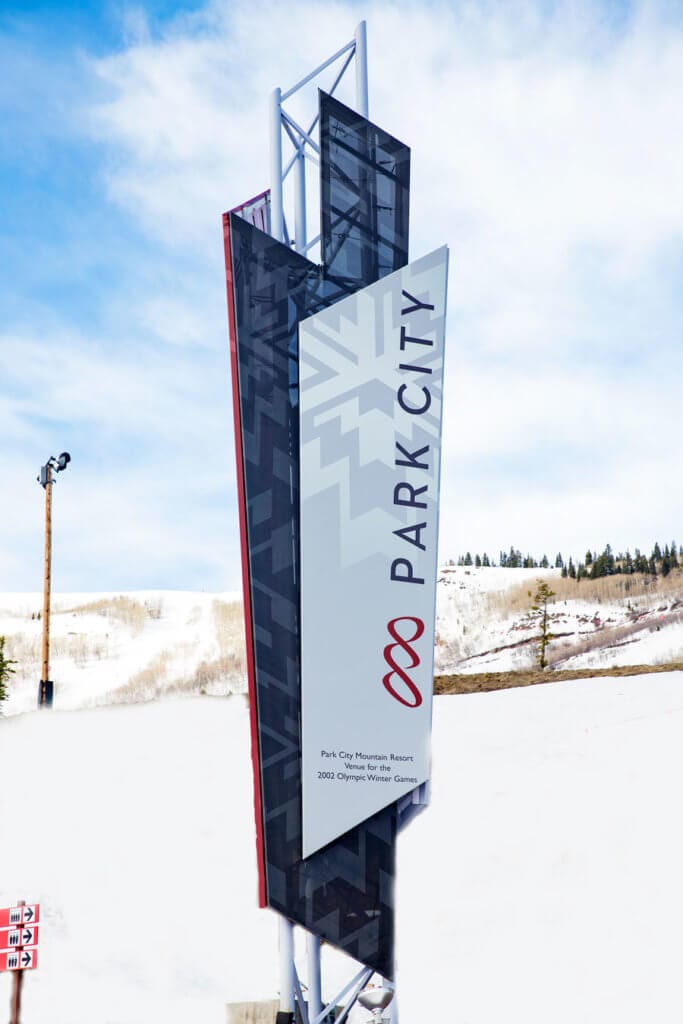 When we first arrived we checked in and got our lift passes, then we went to the ski school to get the kids fitted for skis and helmets. I was able to get rental gear nearby at Legacy Sports Rentals.
After we all got our gear on and figured out how to walk in ski boots, we headed over to the ski school.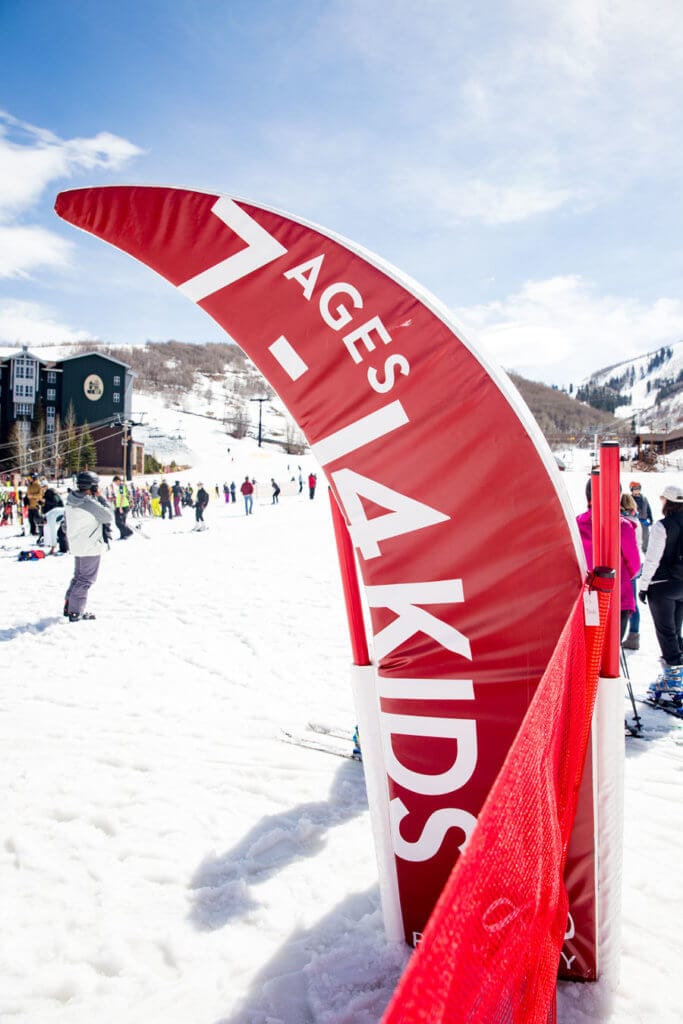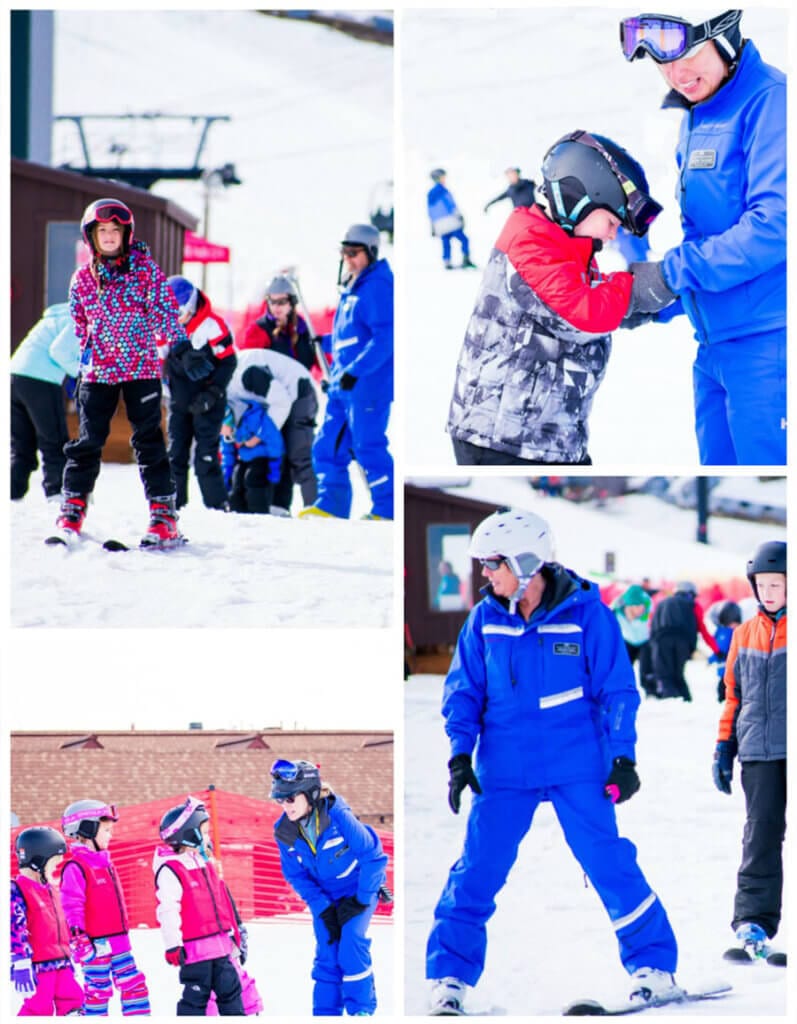 I dropped my kids off at 9 am, and I got the day to enjoy stretching my own skills, or lack there of, and ski with full confidence that my kids were being looked after, and taught. The instructors did a far better job teaching them how to ski then I ever could. And the kids had a blast. The instructors made sure they stayed hydrated, took them for lunch, and helped them with everything from learning how to put on their gear, to getting on and off the lift, to skiing down the mountain.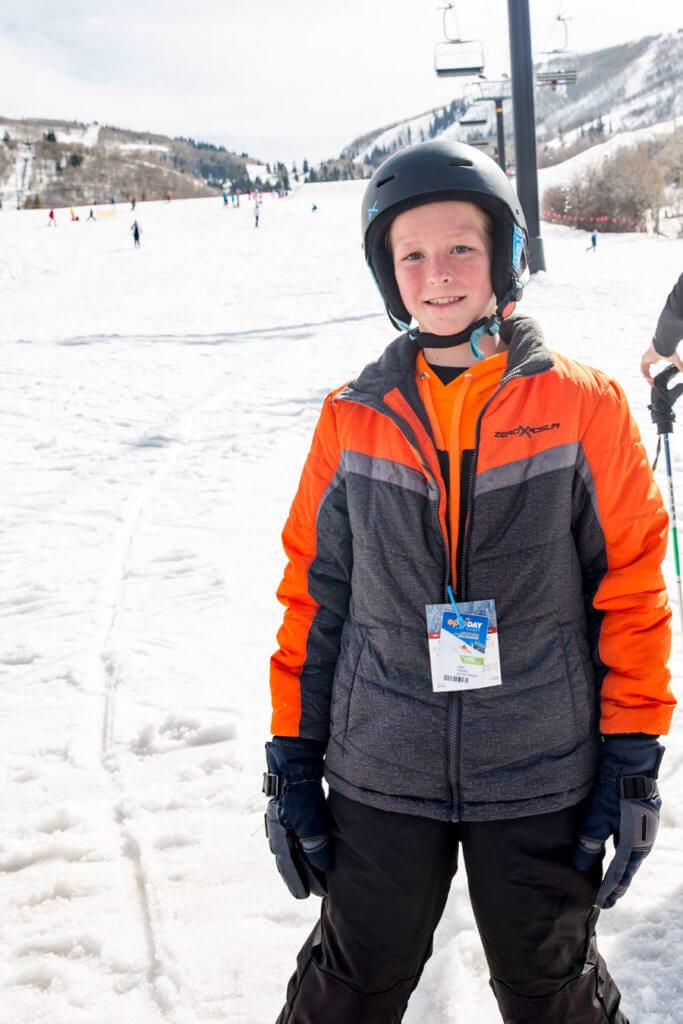 I popped in to check on them a few times during the day, and I loved seeing them progress. They start them off with basic skills like learning to pizza their skis to slow down, and progress throughout the day.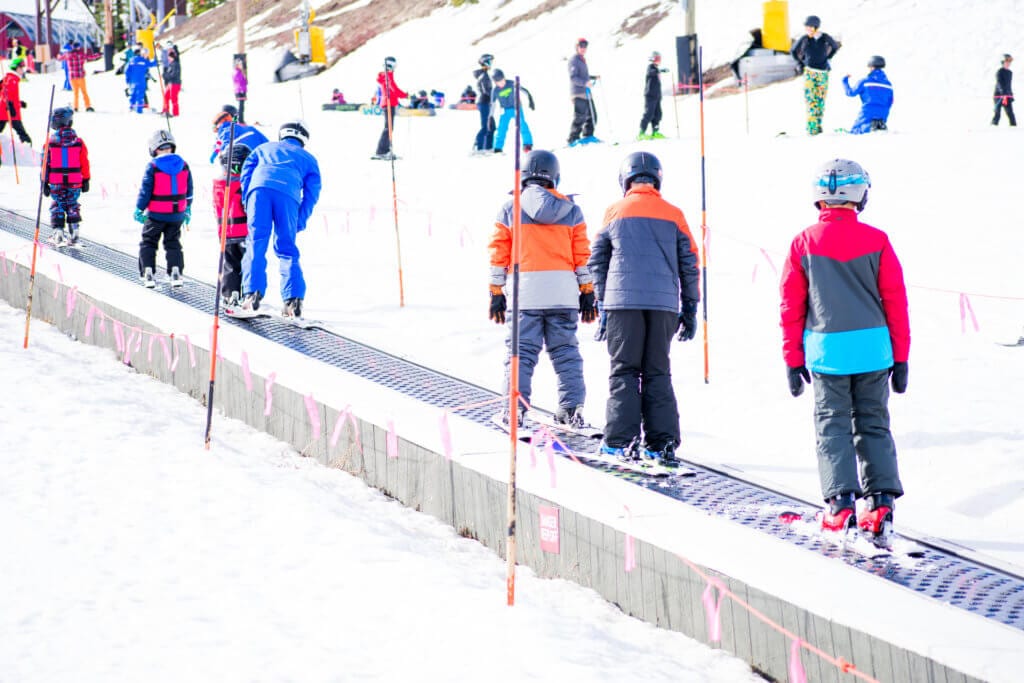 While they are gaining confidence, they get to ride the "magic carpet" to the top of a very gentle hill, and learn to get on and off (like the chair lift), how to turn, how to slow down, and more. As a parent, it is always fun to see your kids, so timid and hesitant at first, and so nervous, but then slowly gain confidence, and trust in their abilities.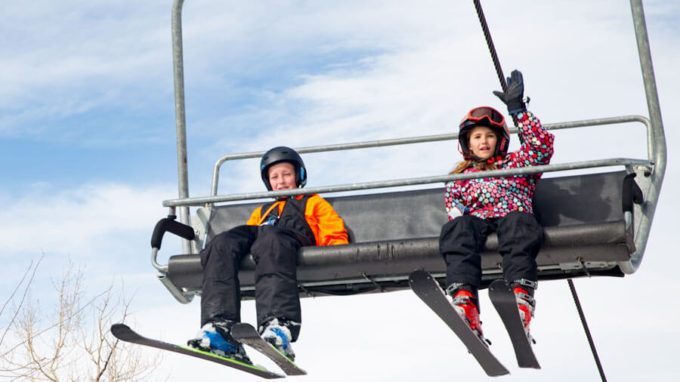 My kids started out so wobbly and hesitant, with tumbles, and falls, and fears. And by the end of the day they were strong, confident, and looked like naturals skiing down the various runs.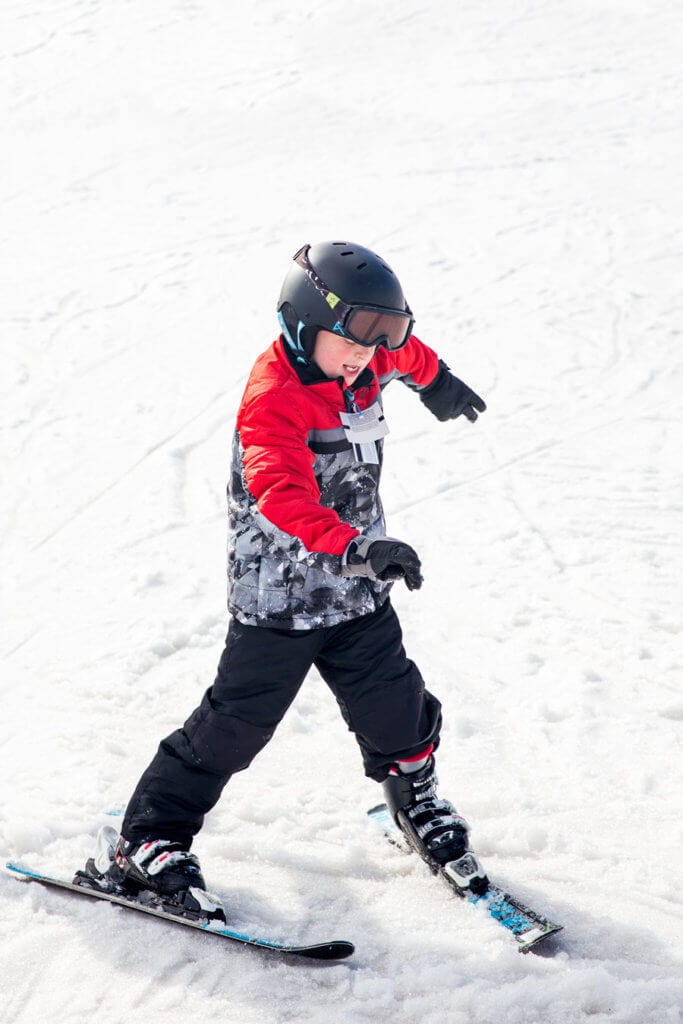 I was so proud. I am so proud!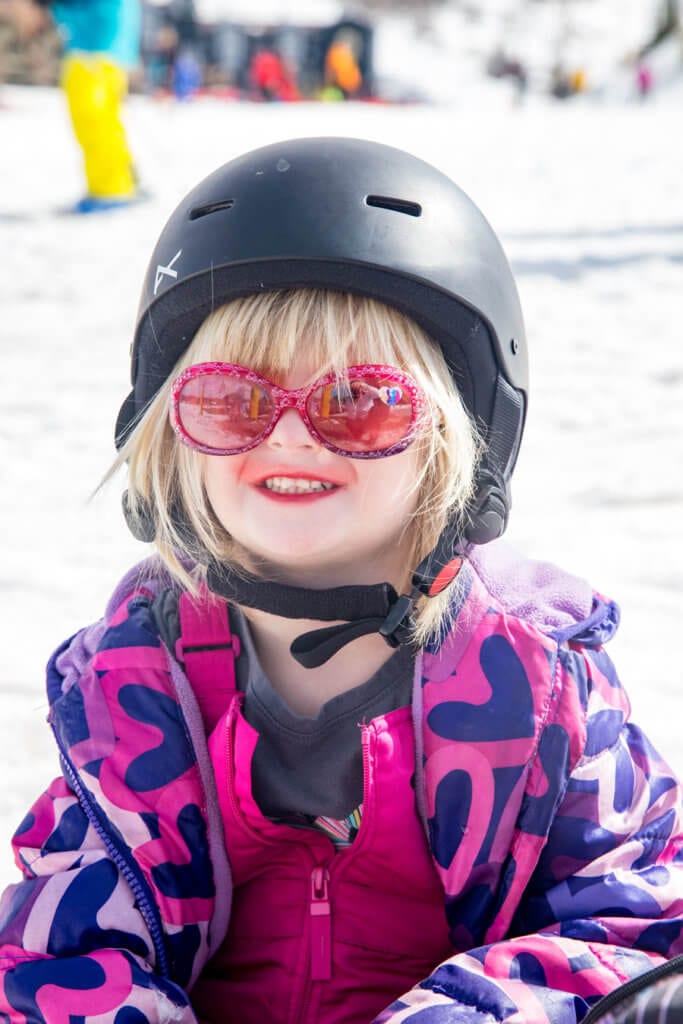 Even my 4 year old had a great time. She never quite made it to going down the hills, but she did learn a lot, like how to put her skis on, how to slide on skis, how to stay safe, and how to have fun! She can't wait to go back, and I have no doubt she will be catching up to the big kids in no time. I will 100% be signing her up for the Epic SchoolKids program when she hits kindergarten.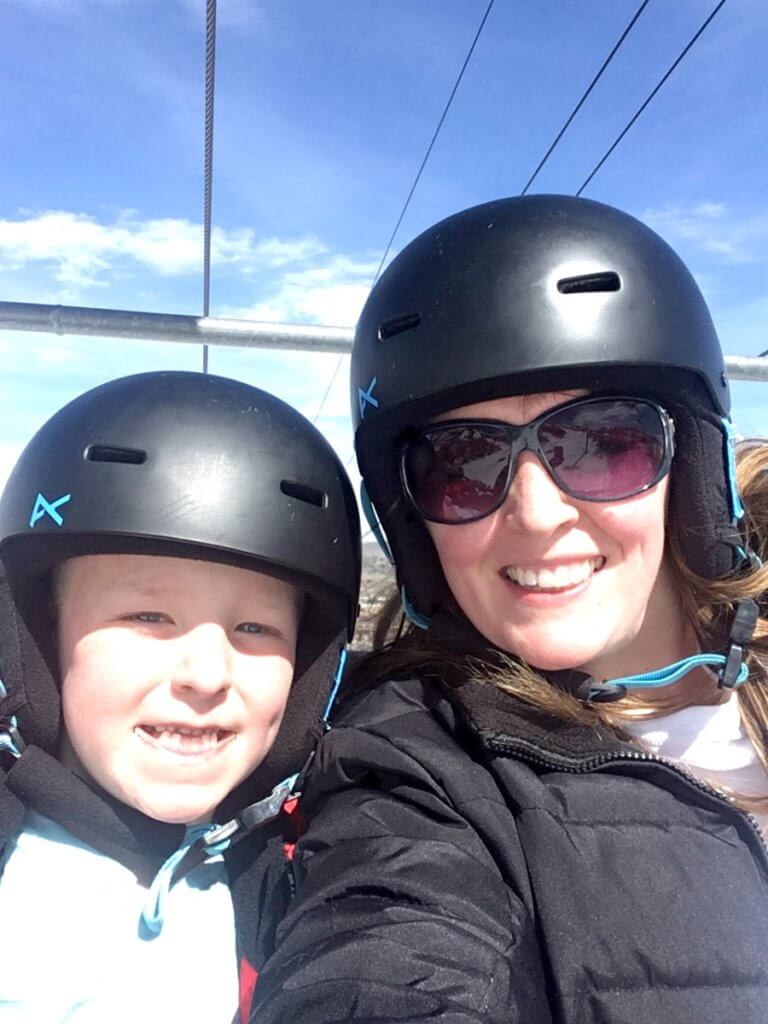 A little later in the day, I was doing a little skiing myself, and got to take the lift up with my youngest son and his instructor. He was so excited to show me what he had learned, and show me up on the slopes. Which, for the record, he did. In my defense, he has a lot shorter distance to fall than I do! Hahaha.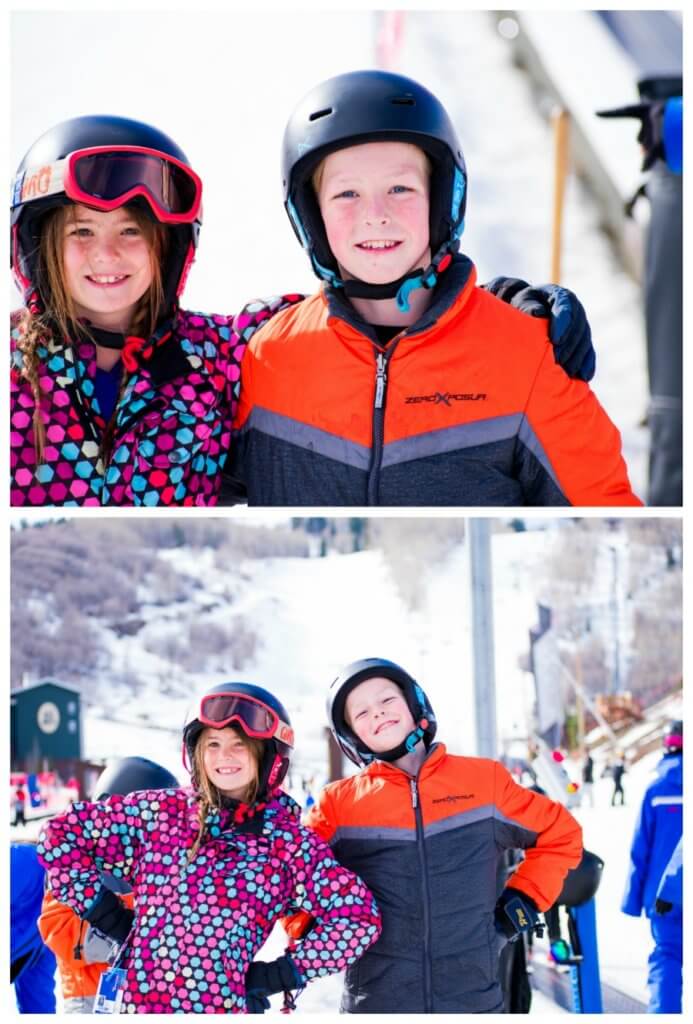 The whole experience was incredibly rewarding. And while they learned, I enjoyed refreshing my own skills, a very humbling experience. And when that got a little too embarrassing/tiring, I had an awesome lunch at Legends bar and grill (soooo good, get the cheese plate, and the tacos), and enjoyed some live music, and the lively fun atmosphere.
Next year, I will probably have to swallow some pride and enroll in adult ski school while my kids use their Epic SchoolKids passes.