Snacking is fun, easy, and delicious with NatureBox!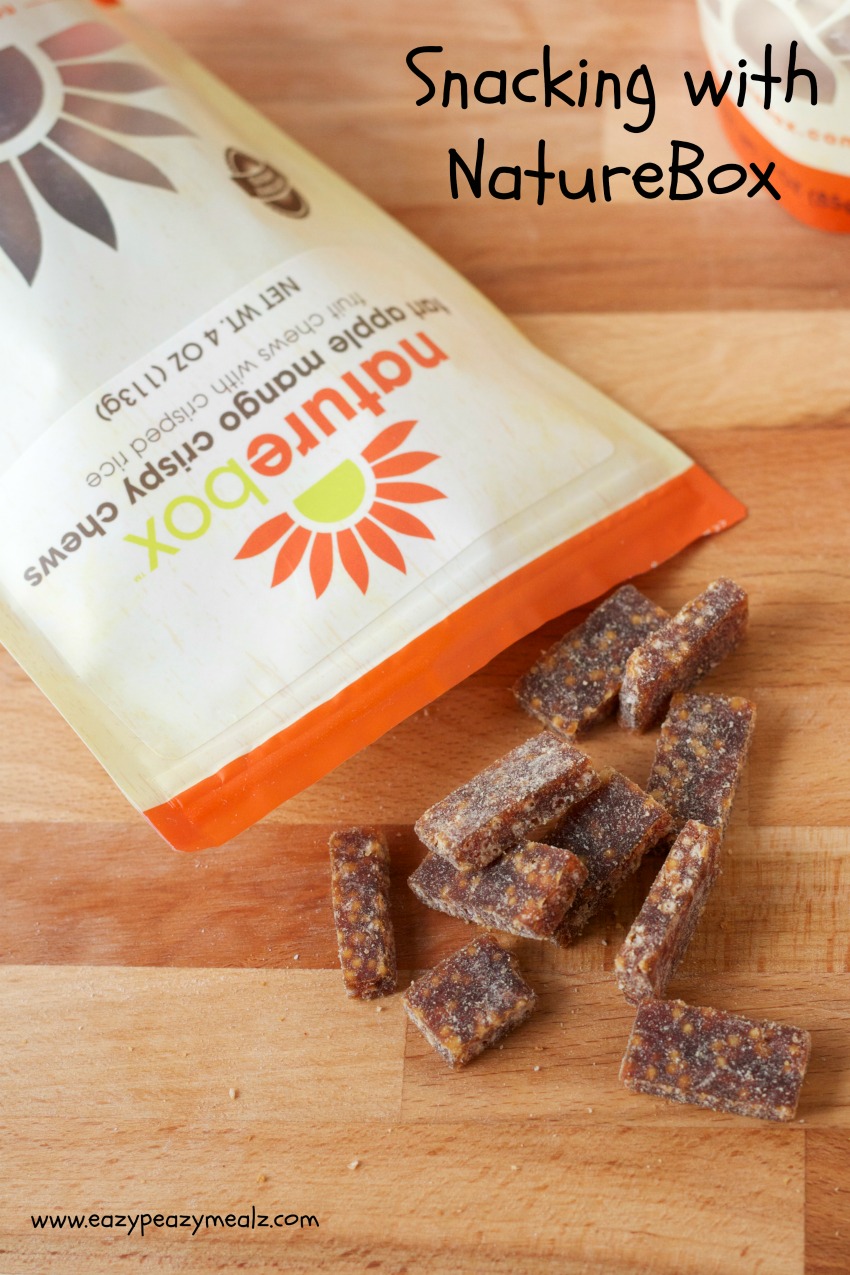 I just got home from a very indulgent vacation to Belize. We stayed in an awesome all-inclusive resort, The Sapphire Beach Resort, and let's just say the lobster population of Belize has been reduced significantly! Between the lobster and pina coladas, I gained a few pounds.
I over-indulged, ate myself sick every single meal, and snacked in between. I couldn't help myself, everything tasted soooo good. It was wonderful. But I got home and was determined to start healthy and fresh. Because while my taste buds were certainly happy, the cups of clarified butter and coconut cream did not help my figure or make me feel particularly healthy.
With the upcoming holiday season, which is known for being an indulgent season, I realized I needed to have a plan for making healthier choices easy. Because if it tastes good, I usually eat it.
I don't know about you guys, but I have found my self-control severely lacking with there is a table full of candies, chocolates, and holiday goodies. So today I wanted to talk about a great way to make it through the holidays, indulging from time to time, but not paying the price for those indulgences because you keep it healthy the majority of the time.
I could give you a million tips like prepare your food in advance, eat before you hit the party so you indulge less, drink lots of water, keep healthy options on hand, and so much more. But my favorite tip is to find a healthy alternative you actually really love. Then making healthy snacking choices is eazy peazy!
I know, I know…not as easily done as said, but have you checked out NatureBox?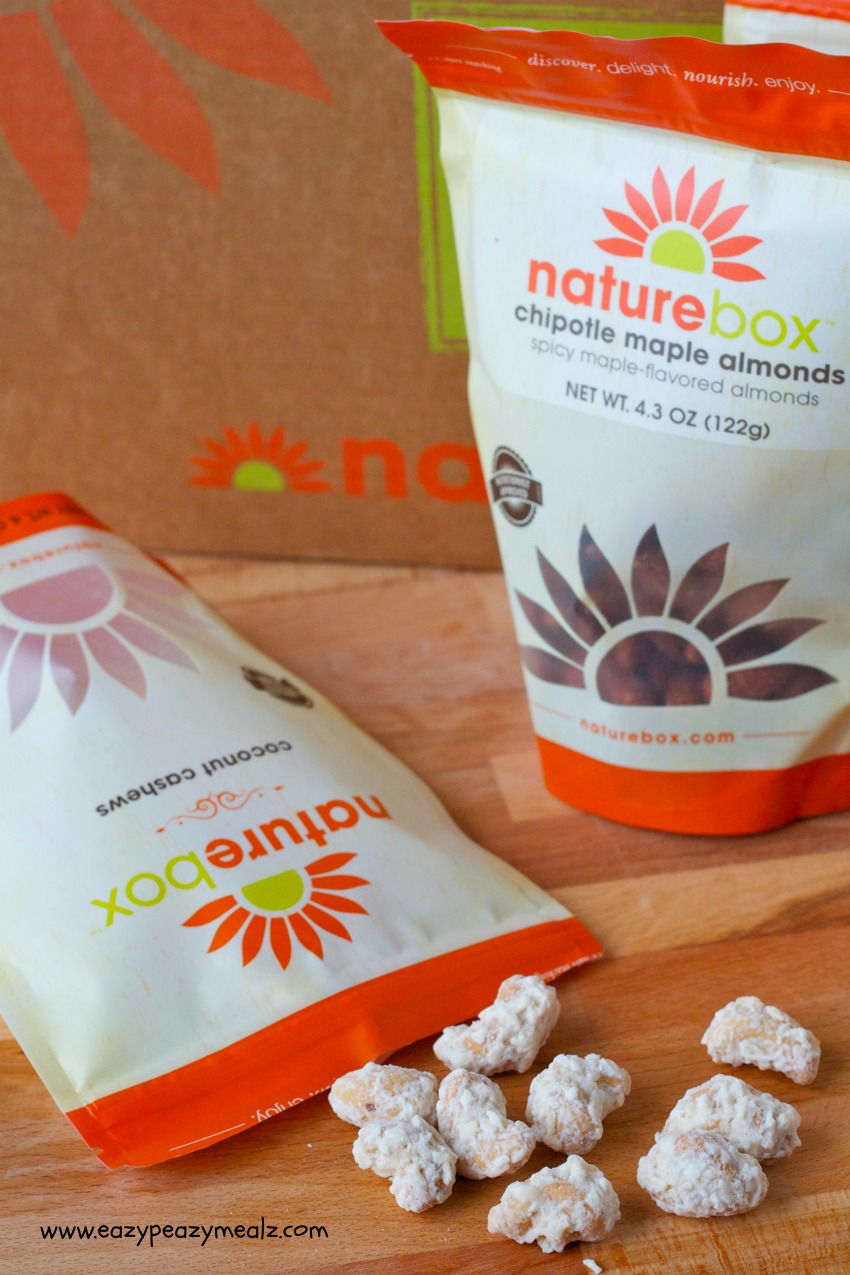 I don't want to sound like a traveling salesman here, but uh…yum!!! It is not selling if you really love it! Right?
I just received my first box, and I got:
Chipolte Maple Almonds
Coconut Cashews
Tart Apple Mango Crispy Chews
Pistachio Power Clusters
Whole Wheat Lemon Figgy Bars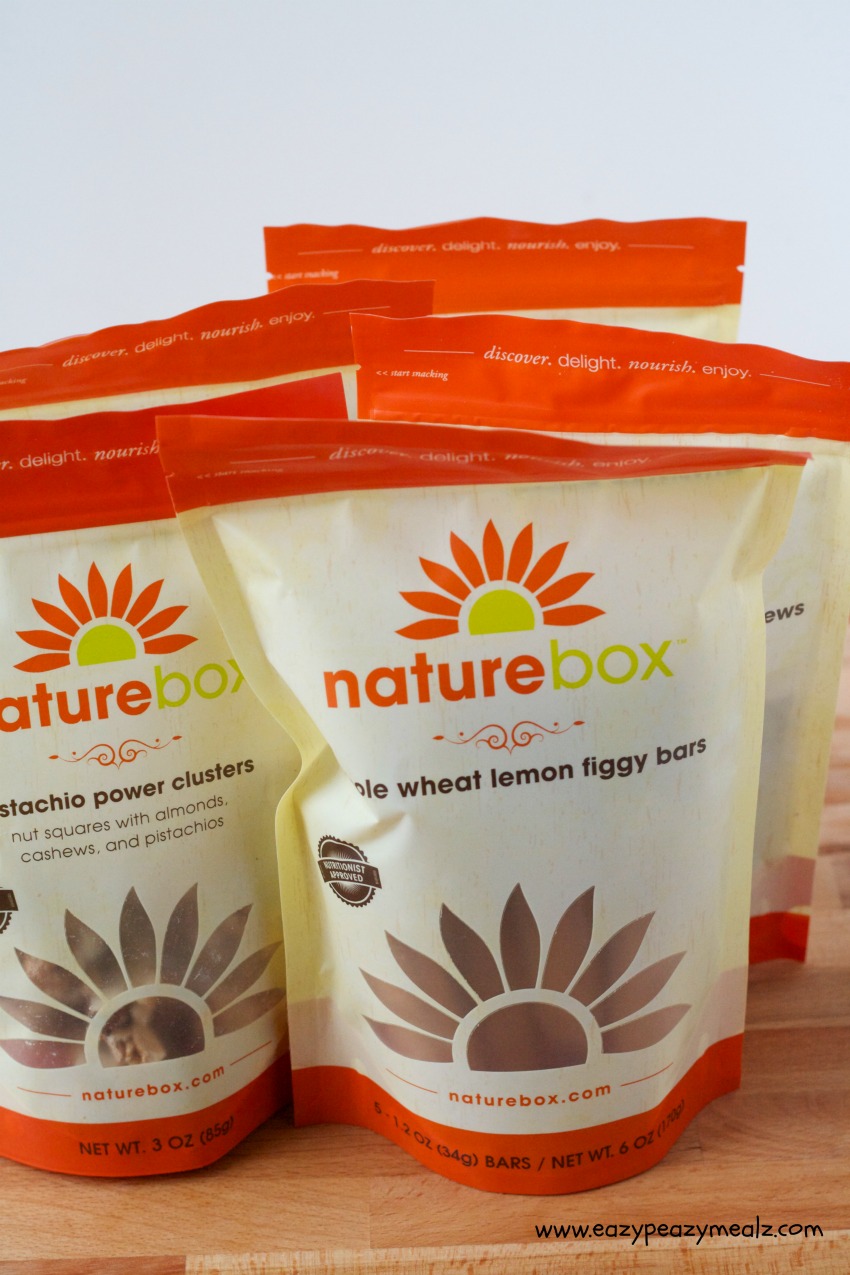 I die, I can't even begin to explain how tasty each option was. Full of flavor, quality ingredients, and had me wishing I had ordered more.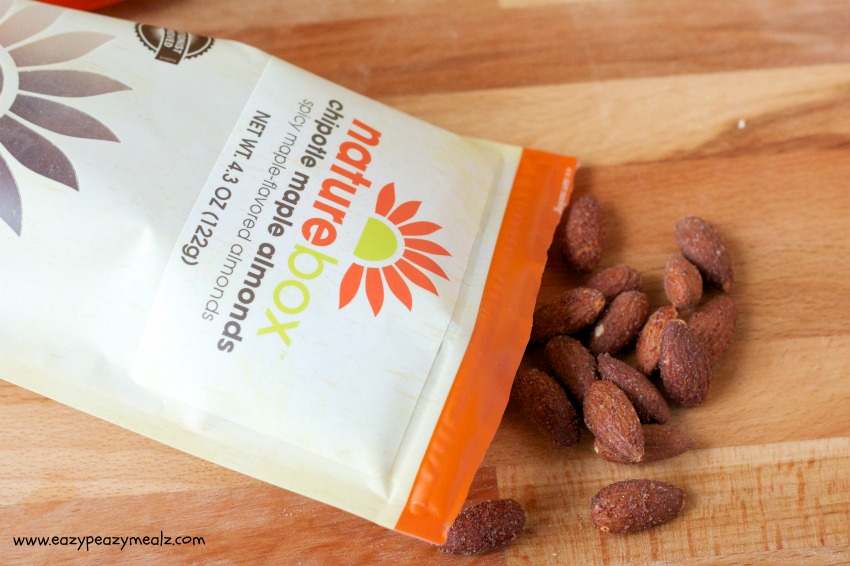 Here's what you should know about NatureBox:
NatureBox is a snack subscription box. For just under $20 bucks, each month you get five different snacks (which you can choose if you want or they can chose for you) sent right to your home.
NatureBox snacks are carefully sourced and nutritionist-approved foods, which means healthy snacking is easy peazy, just the way I like it. You get great taste without all the extra garbage like sulfites and hydrogenated oils, and you don't even have to leave home to get it.
Every time you get a box from NatureBox, after you do your happy dance, you can take a minute to appreciate the fact that each of the 5 snacks that come in the box contain wholesome ingredients, no artificial sweeteners, flavors, or colors, zero grams trans fats, and no high fructose corn syrup.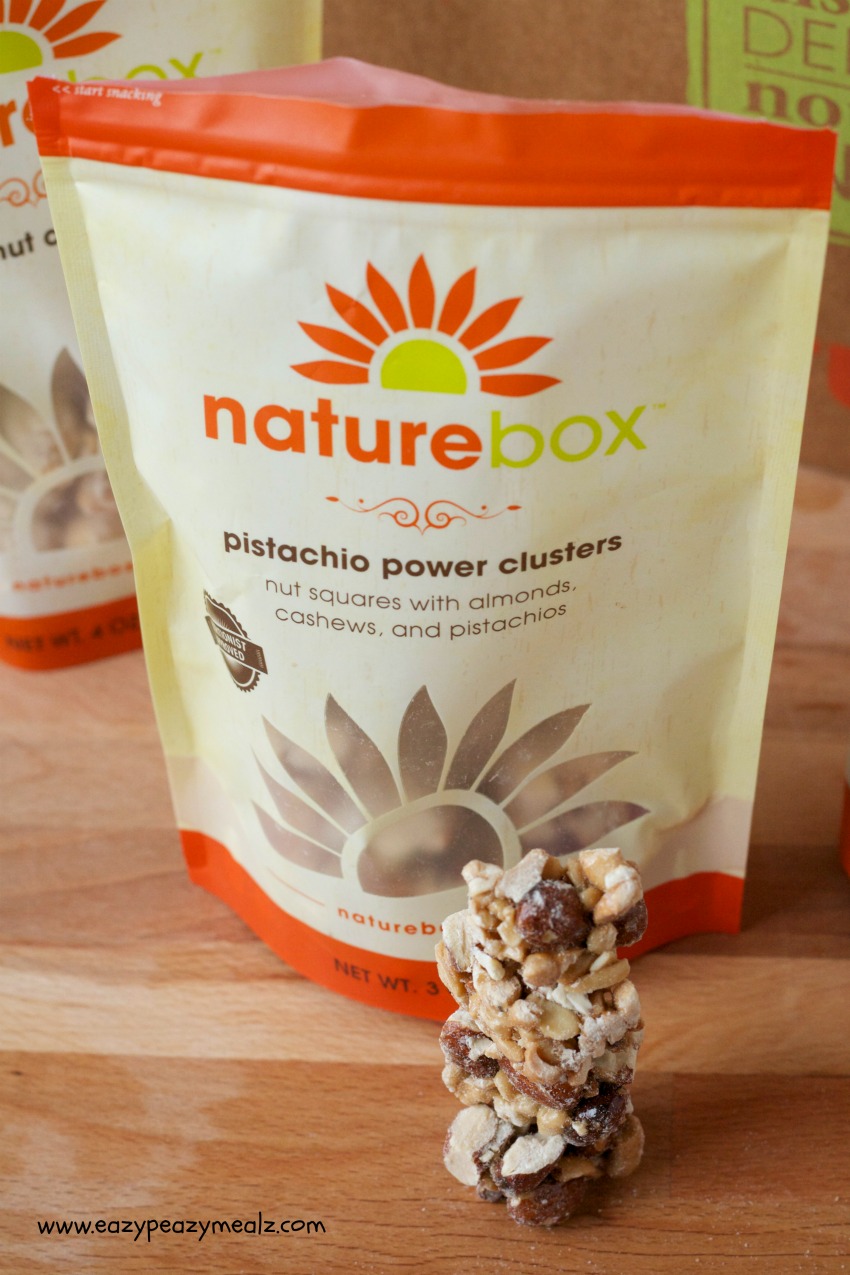 So healthy snacks that are delivered right to your door, the hardest part is choosing which of the 100+ options  (See the selection here) are going to end up in your box. Pretty good news right? But I have even better news!! You can sign up for a free trial offer. The first box is free and comes with a full size bag, and 4 single-served pouches.
"Click here to start your free trial with NatureBox!* "
*Fine Crumbs: Free trial is available for new and US subscribers only. Not valid on gift subscriptions and may not be combined with any other offers"
So do yourself a favor and sign up for a Free NatureBox Trial because the indulgent season is quickly upon us, and you can go into it prepared, or you can wing it. Up to you! I know what I am doing. I also want to mention these make great gifts for those hard to buy for people!
I was selected for this opportunity as a member of Clever Girls Collective and the content and opinions expressed here are all my own.