This is a sponsored post, all opinions are my own.
The Soldier Hollow Classic: The Sheep Dog Championship and Festival, a fun family activity that everyone can enjoy. Watching sheep dogs, splash dogs, agility dogs, eating food, checking out vendors, and learning all about dogs, cooking, and more.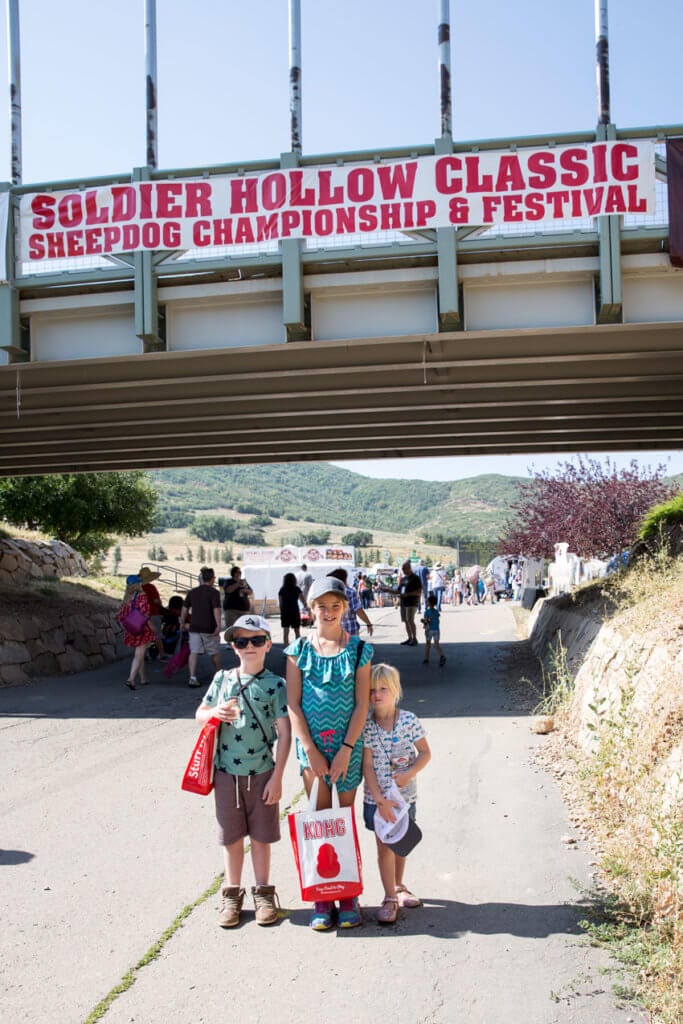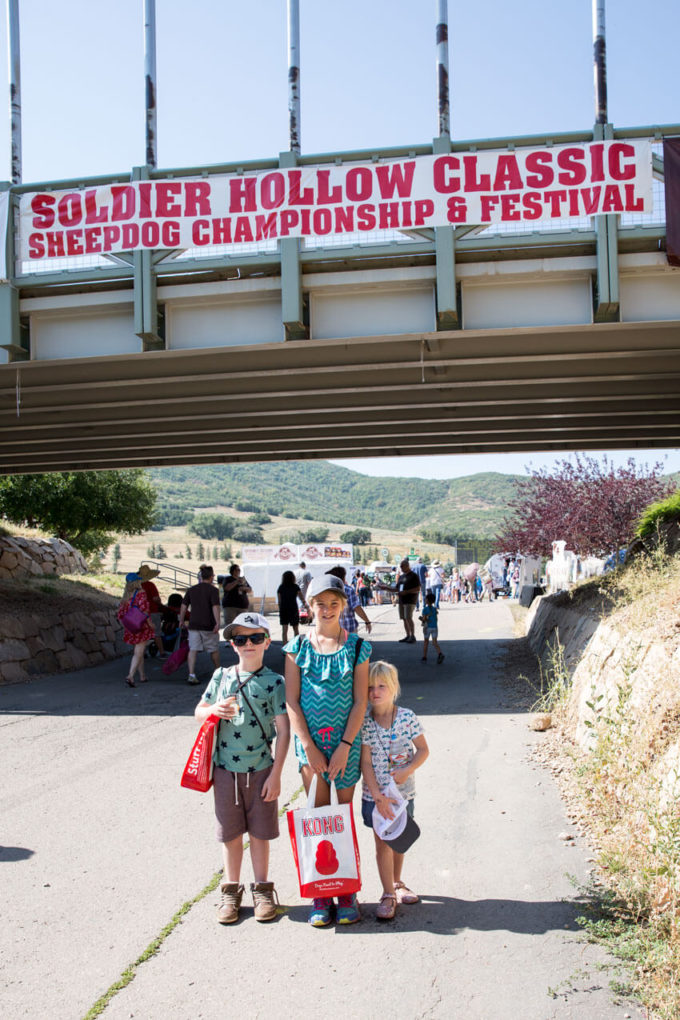 Learn more about this Fun Festival and Event here.
My family recently spent a weekend in Midway, UT at the Soldier Hollow Classic. It is a sheep dog competition, the 15th annual actually, where border collie sheep dogs and their handlers work together to herd sheep. They have to bring wild range Rocky Mountain ewes through a course, down a mountainside, and eventually into a small pen. They have just 13 minutes to do this, and it is fascinating to watch.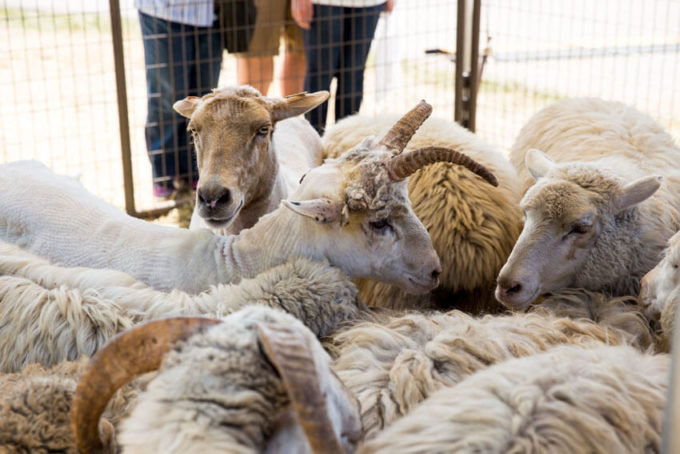 When I was invited to attend the Soldier Hollow Classic, I was unsure of whether or not I would even like it. My family was already planning to be in the area for the long weekend, and my kids love dogs, so I decided we could pop in for a bit and check it out.
If you had told me I was not only going to thoroughly enjoy watching sheep dogs herd sheep, but would plan to make it an annual event for my family, I would have scoffed. Me loving a sheep dog competition?
We have a dog, and I really like her, but am not a big animal person. Spending a day watching dogs, learning about dogs, and visiting vendors of dog related products was not my idea of a relaxing weekend.
But I have to say I was wrong. What I did not know was that I would enjoy it so much I would go back the next day for more.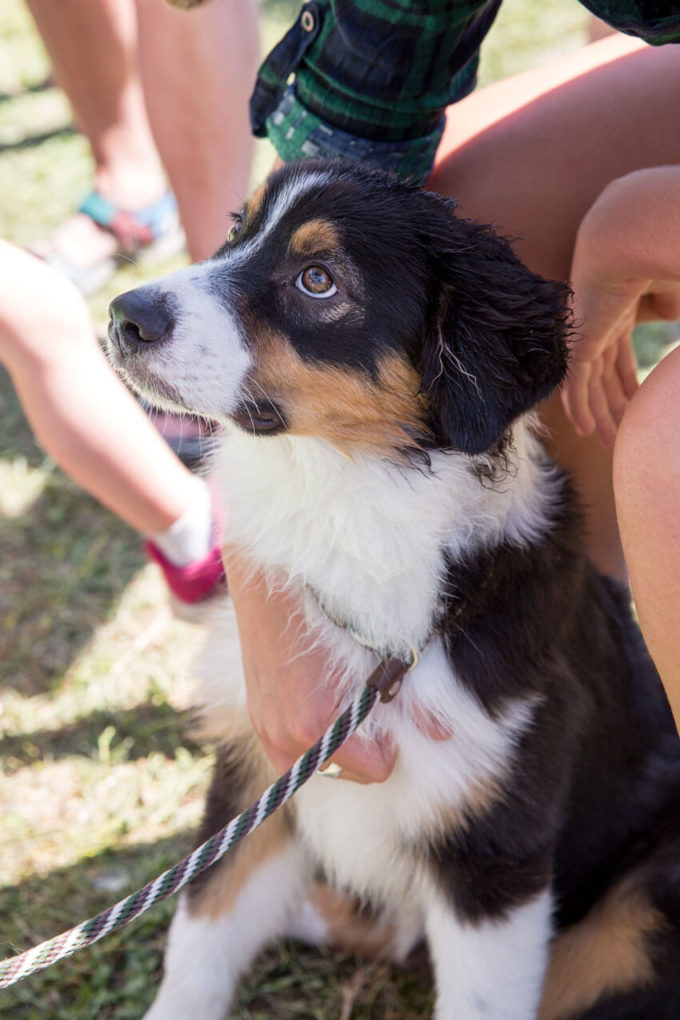 Watching these highly trained dogs move the sheep across the hillside, and through various gates, and into specific formations aided by the whistles and calls of their handlers was a new, and amazing experience.
The dedication, discipline, and care I observed was inspiring. These dogs are cherished and loved. The sheep well cared for. Handlers and trainers proud. The community exciting and passionate.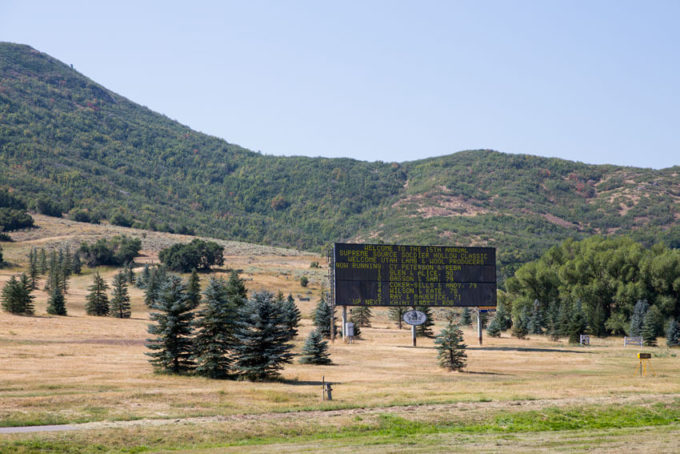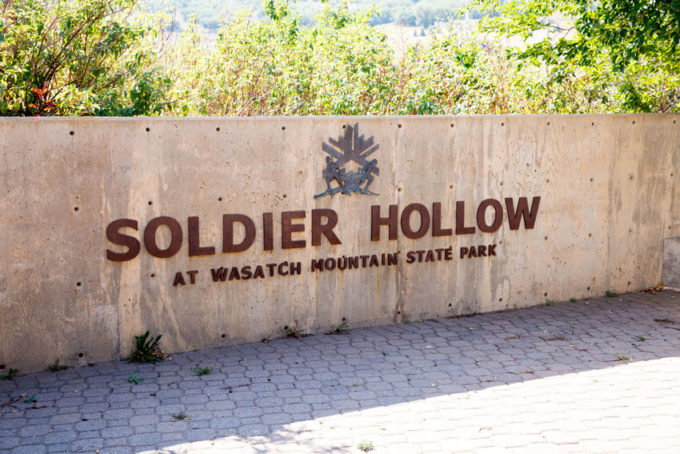 Soldier Hollow Classic
Soldier Hollow Classic is so much more than the herding. While that would have been enough, as it was seriously interesting to watch, the event offered vendors, food, exhibits, and more.
In fact, the vendors offered kid's meals under $5, and there were plenty of fun and delicious options to choose from. As a mom with 4 kids, I appreciated the event's consideration for families in providing low cost dining options. You could even find cold drinks for $1. Often the cost of food at events can really be exorbitant.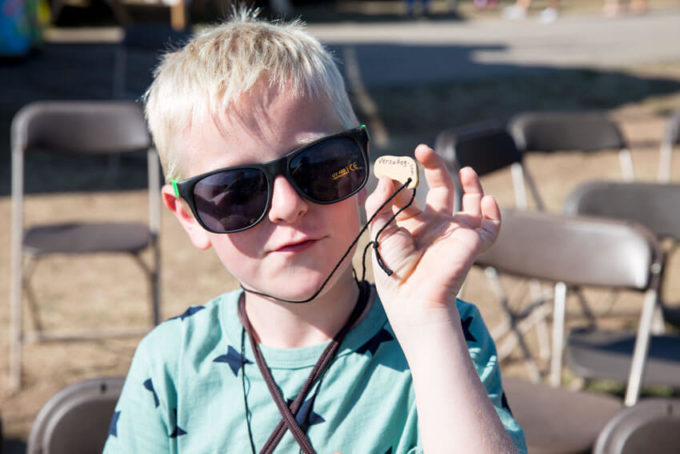 My kids had an absolute blast, and we got to give away tickets to a reader and her family, who we met up with and enjoyed spending time with. They loved it as much as we did. And we loved hanging out with them.
The kid's favorite parts included:
Agility Training
There was a fun demonstration showing agility training, and giving the backgrounds of the dogs participating. Some were rescue dogs, others were troubled dogs, and some just needed more fun!
The trainer was fun to listen to, and shared a lot of great info, and even let my kids take a turn at running the dogs through the agility course. They LOVED it!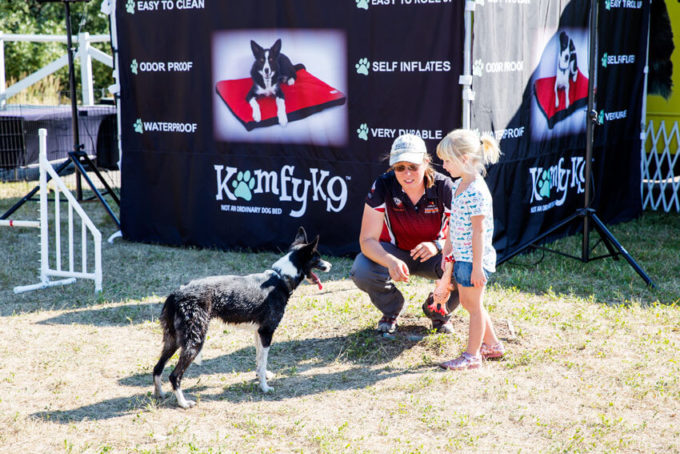 Splash Dogs
This part of the show was fun to watch, even if I was a little jealous of the dogs. Basically dog owners would toss a toy, and the dogs would jump into a pool of water after the toy. The competition was judged based on distance of jump.
Watching dogs jump into a pool of water while we were sitting in the heat would inspire jealousy from anyone. But boy was it fun to watch the timid dogs, the excited dogs, and the playful pups as they launched themselves into the pool after a favorite toy!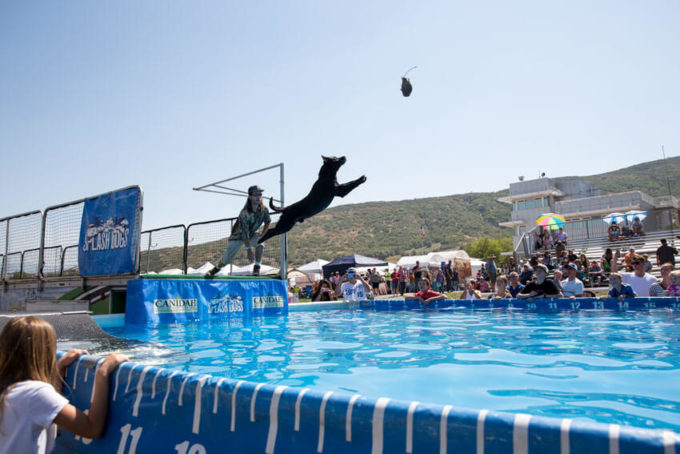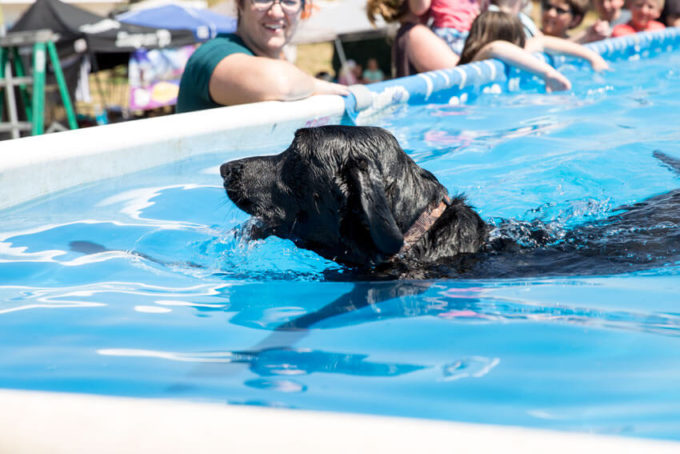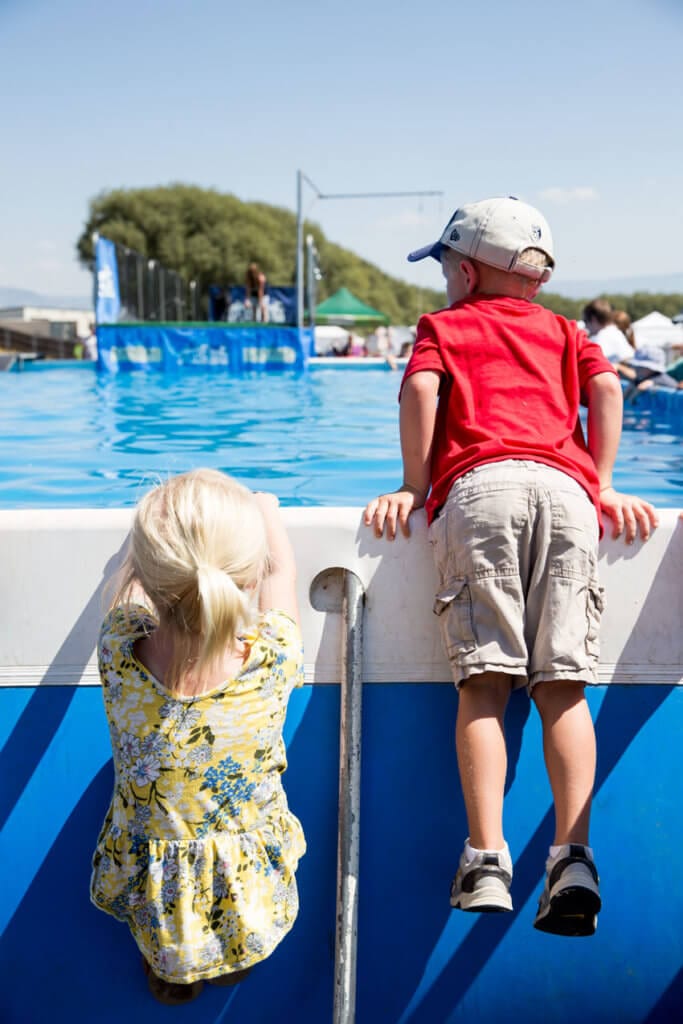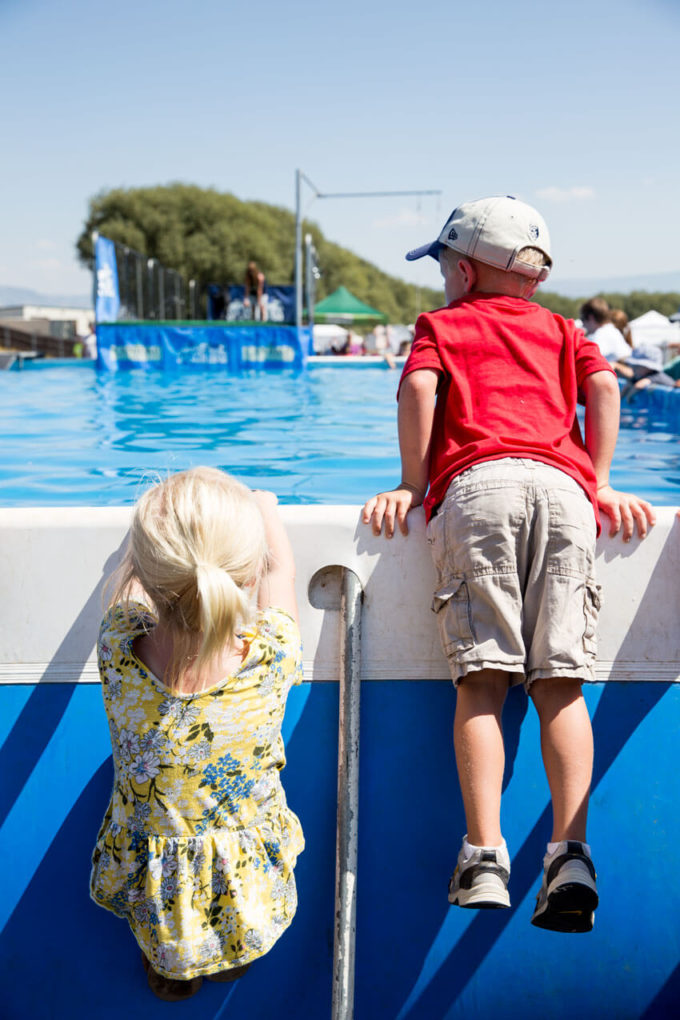 Sheep Herding
Personally, this was my favorite part. The dogs were sometimes as much as 400 yards away from their handlers, but would respond instantly to the whistles and called out directions from them. Sometimes the sheep would be stubborn and take a stand. And some dogs had more skill than others.
I have to admit, I would get a little anxiety watching the 13 minute time clock wind down, knowing what the dogs still had to do, whether that was separating the sheep into two groups, or convincing them to go through free standing gates, or into a small pen. It was fascinating.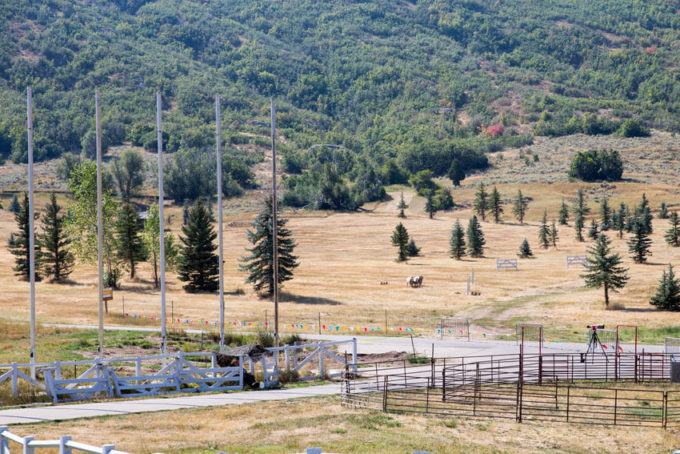 Wild Wonders Wild & Exotic Animal Show
My youngest loves animals of all kinds, and spent a lot of time in the pet adoption tent cooing over the various pups. The ladies running the tent knew her by name, and on the second day of our visit to the event, they were calling out to her. She loved it.
Right next to that tent was the Wild Wonders Wild & Exotic Animal Show, where the kids got to see bearded dragons, giant hares, hedgehogs, skunks, birds, and more. They got to pet them, learn about them, and even feed them! It was so fun for them to get so up close and personal with the animals. They even got to pet a skunk! Who knew it was so soft.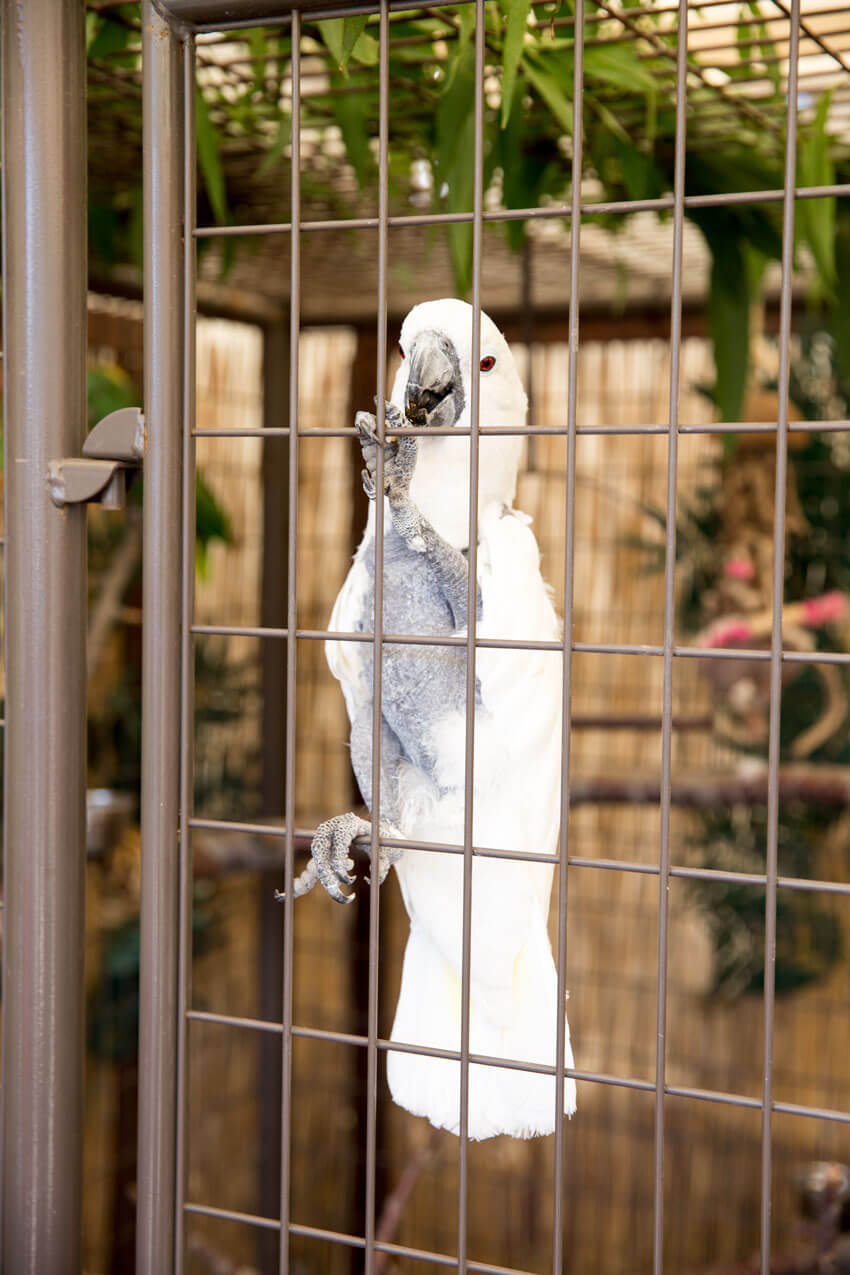 Vendors
My kids also loved the vendors, they are all for the free goodies, tattoos, balloon animals, samples, and fun! And I can't say I blame them. They loved getting samples of dog treats for our pup. She was at home (only service dogs and competing dogs allowed) but got lots of love when we got home. They asked tons of questions, and enjoyed learning about the various products, and what makes them better for their dog. And they loved the demonstrations. I personally loved the cooking and pellet smoking demos. There really was something for everyone. Including a demonstration of Highland Games, where pen tossed heavy bags over their heads using pitch forks! Wow.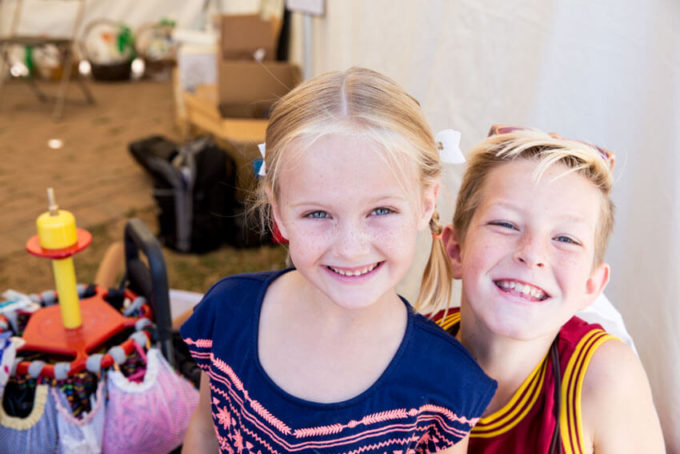 I intend to make the Soldier Hollow Classic an annual event for our family. Whether you are a pet enthusiast, a lover of sheep dogs, or someone who is just looking to try something different and new for a weekend, might I suggest the Soldier Hollow Classic. Put it on your agenda–so much fun! Just be sure to bring a hat, sunglasses, and water.
As an avid traveler, I often feel like I need to go somewhere far away to have new experiences, interact with different cultures, or provide my kids with opportunities to interact with people outside their normal circles. This past weekend I was proven wrong, the new experiences, fun times, and knowledge about pet care and training they got out of our two days at the Soldier Hollow Classic.