DELICIOUS and EXOTIC Kofta Pizza will be the star of any dinner. Made with ground beef, feta, spices, and french bread, it is a quick and easy weeknight meal with insane flavors that take your tastebuds on vacation right from your own kitchen!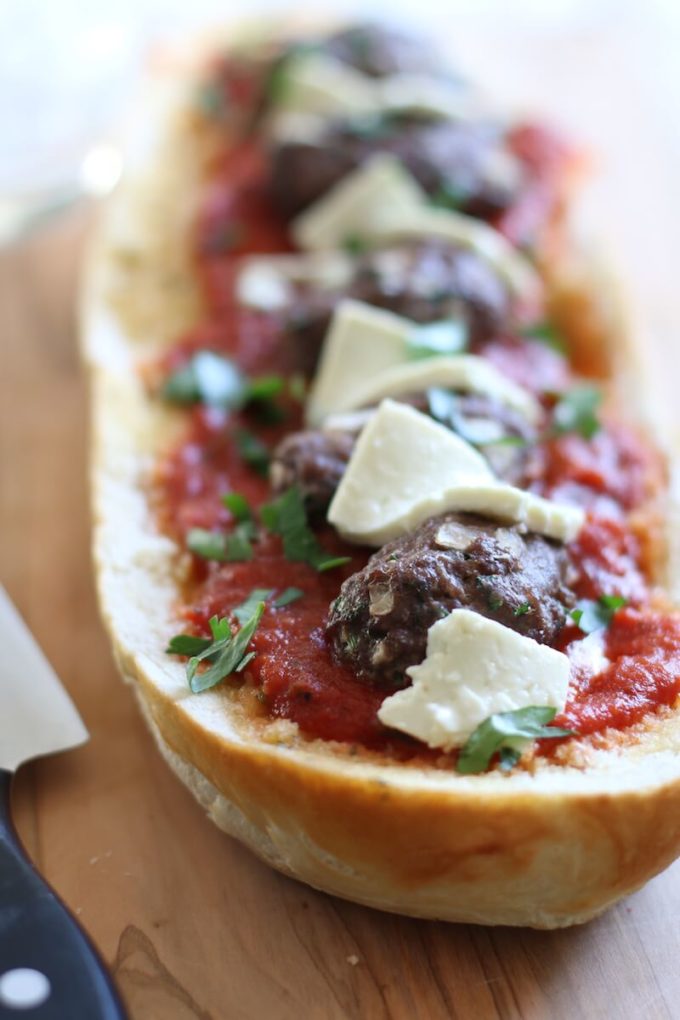 DELICIOUS and exotic Kofta Pizza
©Eazy Peazy Mealz by EazyPeazyMealz.com
Pin it to your Dinner board to SAVE it for later!
Follow Eazy Peazy Mealz on Pinterest for more great tips, ideas and recipes!
This Kofta Pizza will elevate any summer party and the best part is of course, its SO EASY and tastes SO good! Kofta is basically meatballs or dumplings from the Middle East and Southeast Asian region. They are formed into either balls or cigar shaped and are used in hundreds of variations of dishes.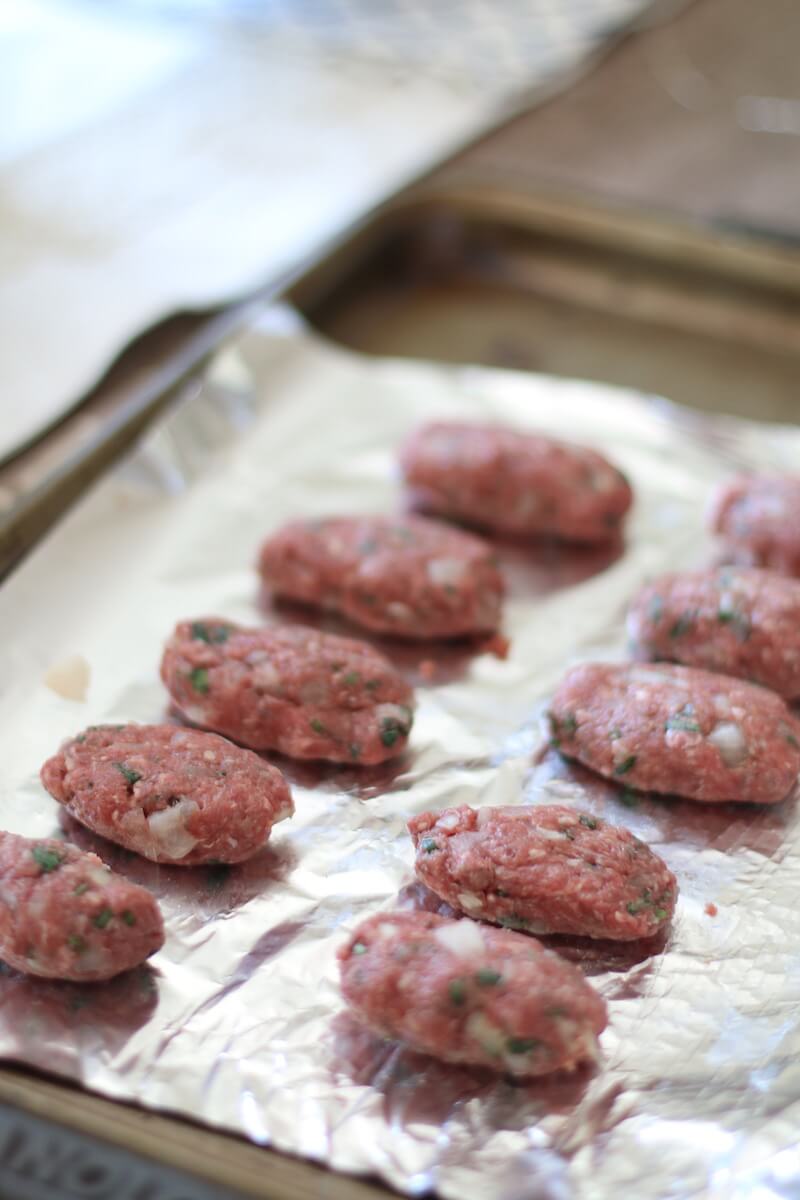 MY LATEST RECIPES
The meat is first ground up so finely that it becomes a smooth paste and then mixed with various spices depending on the region. Most common spices used are cumin and cardamom and also with onions and parsley. The Middle East and Southeast Asian region is so vast, so depending on where you are the kofta could taste quite different. Some bake it, grill it, roast or fry it, either way, the flavors of the spices in the meat taste amazing.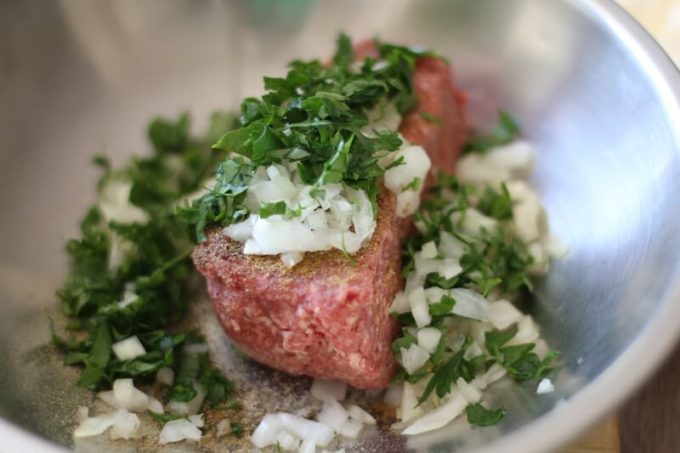 In parts of the Middle East it is served in a pita bread as street food, in other parts it is cooked in with various sauces. In fact, the word Kofta is derived from the word "koftan" and in Farsi that means to "beat" or to "grind" because it is ground so much to create the smooth consistency.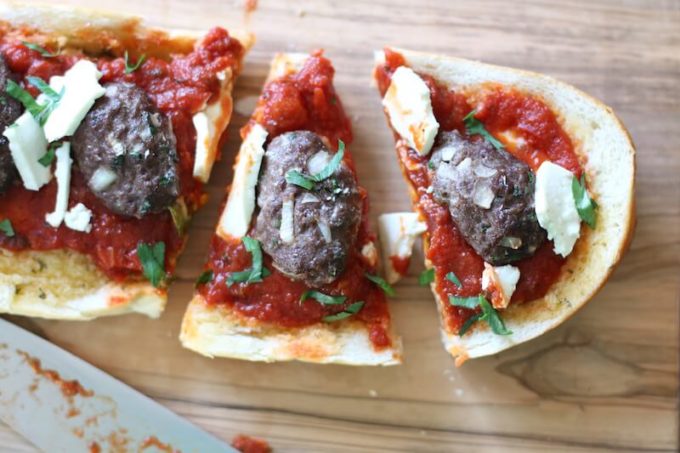 I recently discovered an amazing little bakery that bakes baguettes fresh daily and even writes the time the bread came out of the oven! The inside of the baguette is so soft it felt like I was biting into a cloud. Because Syria was occupied by the French for quite some time, there is a huge French influence in the region, one of which is baguettes. Thank you France! I immediately dreamed of a kofta baguette sandwich with all the trimmings.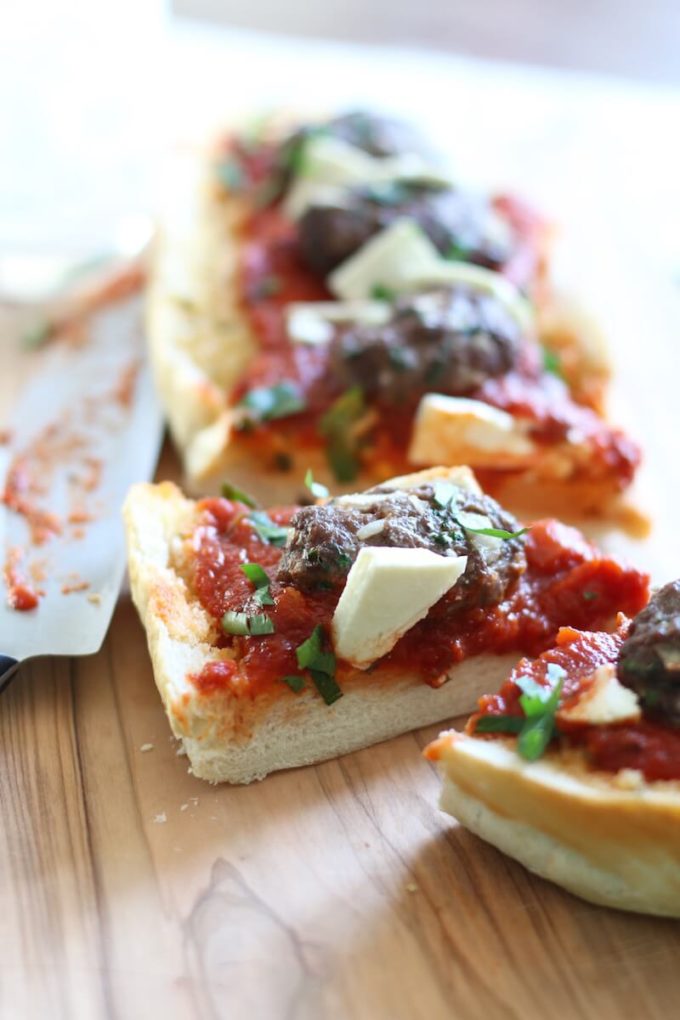 When I decided to make this though, I took it one step further and bought garlic bread from my local supermarket and that just gave it the perfect garlic touch. I added spaghetti sauce on top of it, placed the baked kofta on top of that, added slices of feta cheese and garnished with parsley. We devoured it in minutes! This is definitely going to be what I will make for my family at our next BBQ
!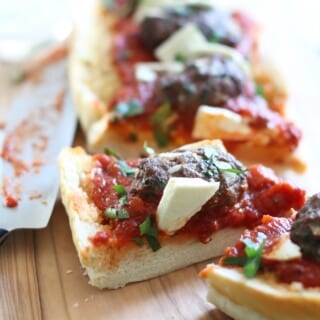 Super Simple yet exotic Kofte Pizza
Print
Pin
Rate
Servings:
10
koftas, 2 garlic bread pizzas
Ingredients
1

large Garlic bread

As desired Spaghetti sauce

1/4

cup

finely diced Onion

1/4

cup

finely chopped Parsley

1

lb

Ground beef

1

tea spoon Cumin

7

slices

of Feta Cheese

add crumbled feta, more or less as desired

Salt & Pepper
Instructions
Preheat oven to 350

Add parsley, onion, cumin, salt & pepper to meat

With your hands mix the flavors together for 2-3 minutes

Form desired shape (I did small cigar shaped)

Bake koftas in the oven for 12-15 minutes on baking sheet

Heat garlic bread in the oven as per instructions

Spoon spaghetti sauce on top of garlic bread

Place kofta next

Top with feta cheese next

Put back into the oven for 1 minute

Garnish with parsley if desired
Get EZPZ Updates In Your Inbox!