What you need to know about a visit to the geothermal Szechenyi Baths in Budapest! All the tips and tricks to have a wonderful visit.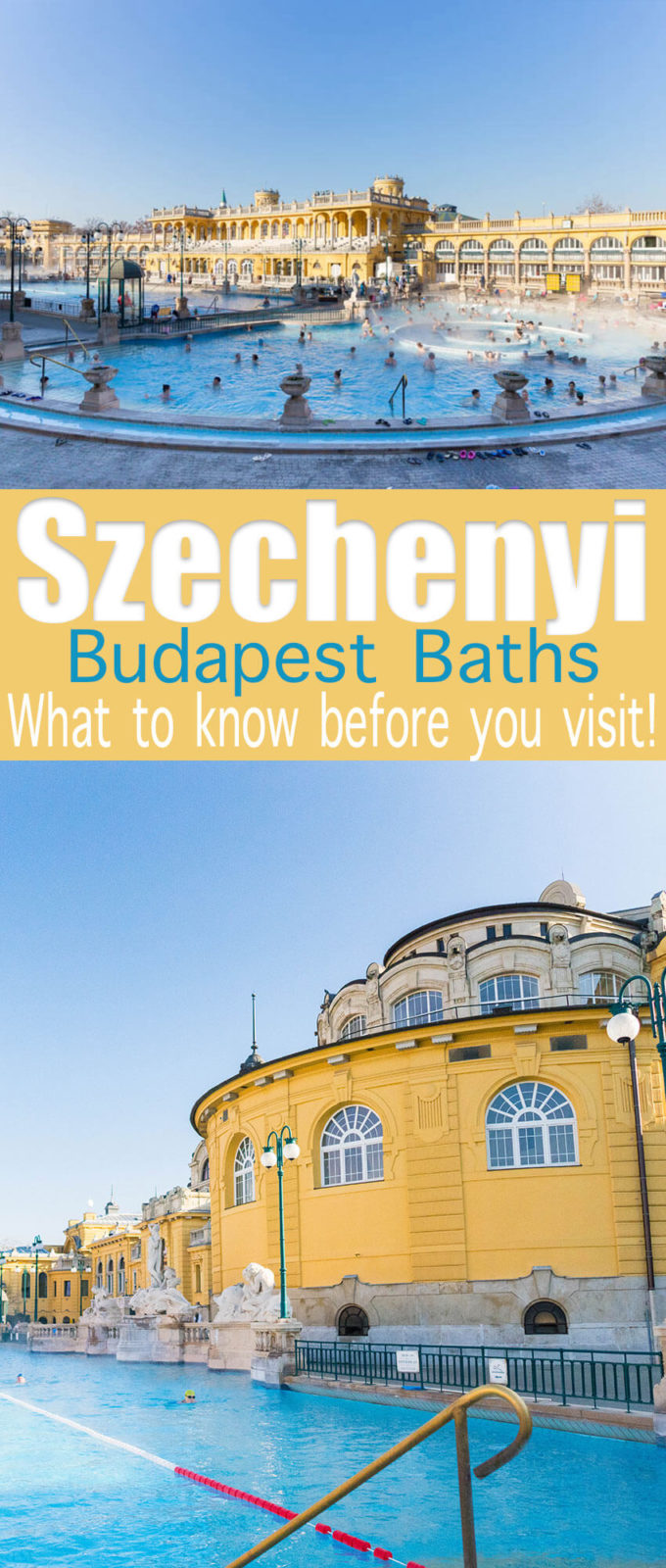 If there is one iconic thing you can do when visiting Budapest, I  would say it is a visit to the geothermal baths. The city boasts several options, the most popular (and biggest) of which is Szechenyi Baths.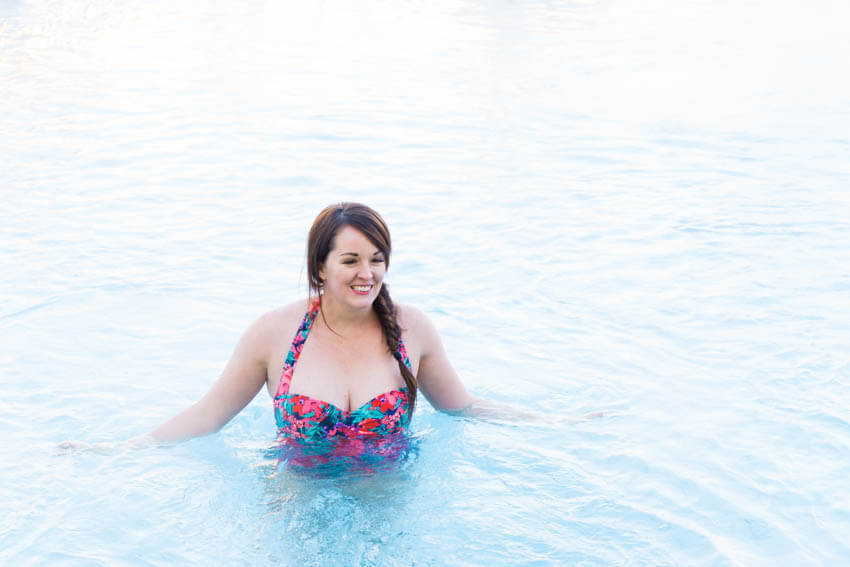 The Szechenyi Baths are one of the biggest natural hot spring baths in Europe. It is found within the walls of a beautiful Neo-Baroque palace, and is lovely and fun!

Szechenyi Baths
There are 18 pools spread around the palace, as well as a sauna, gym, and other amenities. You really could spend an entire day here.
You can get massages, there is a cafe, and bar.
The spring waters of Szechenyi Bath were discovered in the 1880s, and now millions have visited the beautiful Neo-Baroque palace and enjoyed the relaxing and healing waters.
The waters are said to be healing and medicinal. And the pools are fun! You can sit and relax, enjoy a whirlpool, or even swim laps.
The Szechenyi baths are open every day of the year, including holidays.
The cost is low, about $20 USD, but you can add a cabin, locker, massage, etc.
Tips and Tricks for Visiting Budapest Baths
Book a ticket with a cabin, it will give you a private place to change, and a locked door to keep all your stuff in. It is not much more expensive, and definitely worth it for the privacy it provides and the safety for your belongings. I liked knowing my camera was behind a locked door.
Bring a pair of flip flops or sandals. The baths are inside the palace walls, but the biggest ones are still outside, which means the ground is either hot or cold. So footwear that can get wet is nice.
Bring or rent a towel. You will be in a bath/pool, so you will want something to wear after and to dry off with. You can rent/bring a robe too.
Bring shower supplies. There are private showers that can be used to wash after. Take advantage.
If you want a massage, book ahead. They are only 20 minutes long, but are very affordable.
Take photos BEFORE you get in during the winter months. It is cold, so if you want photos of the facility, do it while you are dry.
The hair dryers stink, bring your own, or put your hair up so it does not get wet.
Don't miss out on all the different baths. There are 18 total, so do some exploring and see what you find!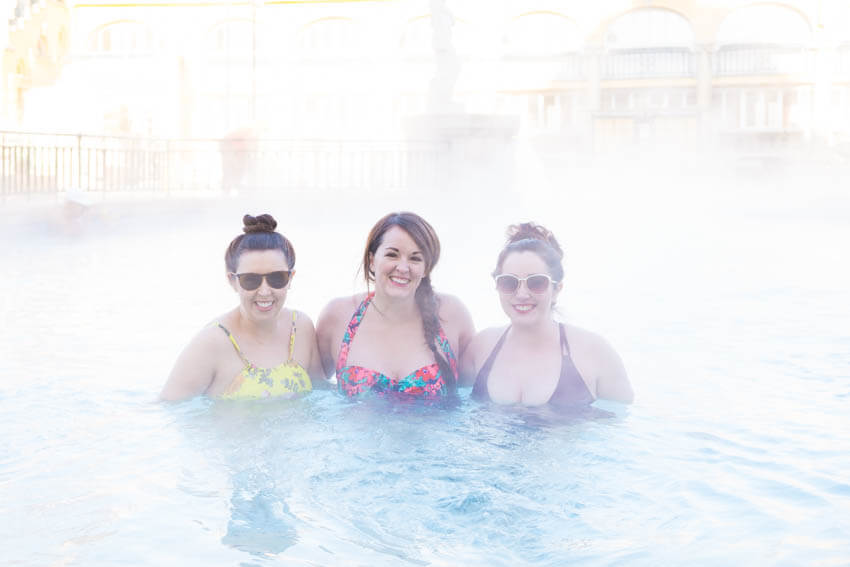 The baths are open from 6am – 10 pm most days! The later in the day it gets, the more crowded they baths get. So either go in the early morning hours or the evening.
The ticket you buy is valid all day.
Sometimes there are spa parties and bath parties, so when booking your tickets, and planning your visit, check to see if there is a party that day. The baths will be more crowded if it is a public holiday or if there is a party.
There is plenty to do at the baths, from checkers in the water, to sipping a beverage, and sun bathing. There are plenty of benches and chairs around the exterior as well. Come prepared to have a great time!