This post is sponsored by The Strong museum and SheKnows Media, all opinions are my own.
HAVE YOU EVER VISITED THE STRONG? IT IS ONE OF THE TOP-RATED MUSEUMS IN THE NATION FOR FAMILIES, AND ONE OF OUR FAVORITE DESTINATIONS.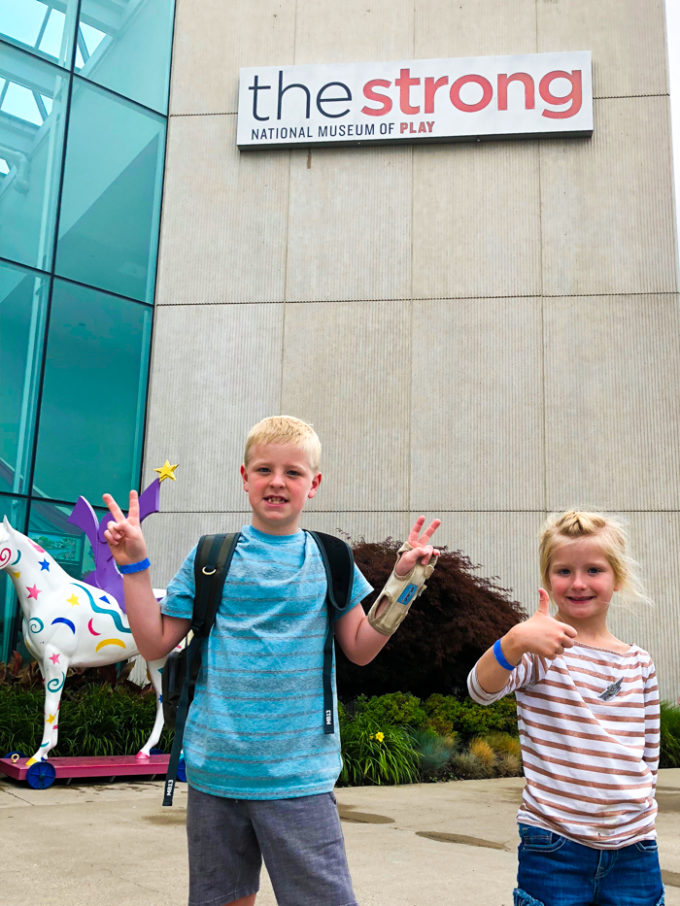 As someone who loves to travel with kids, I have to say, I often avoid museums. I love education and learning, but I don't love wrangling kids or worrying about them touching something they shouldn't or being too loud for other patrons to enjoy themselves.
I remember being so excited once when we were in Paris, I was going to see a very famous museum for the first time. I had dreams of all I would learn and do in those halls and how I would feel. Then, reality struck: my kids happened. 25 minutes after walking through the doors, we walked out.
Hahaha, ok, that sounds super dramatic, but the truth is, for the most part, my kids are not huge fans of museums that aren't purely for children, that is, except The Strong National Museum of Play.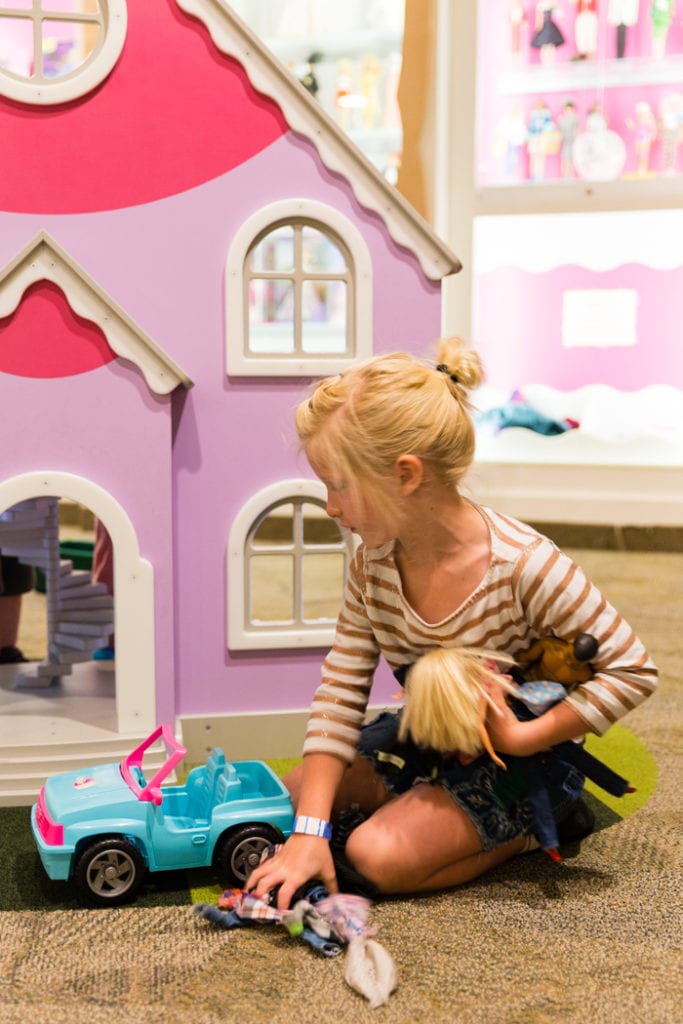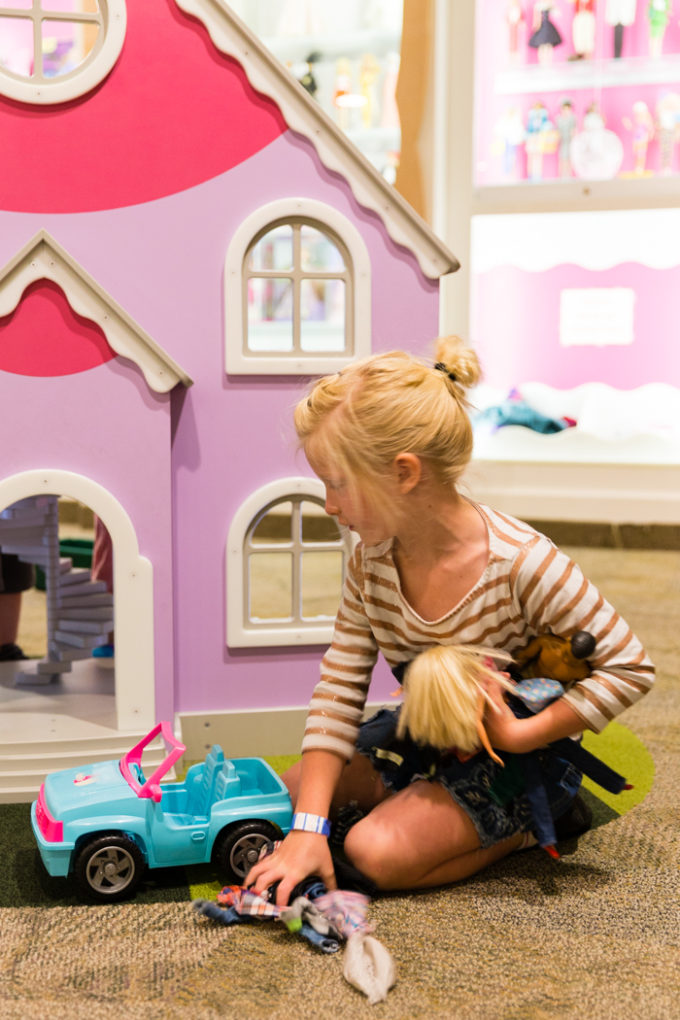 The Strong: Museum of Play
The Strong National Museum of Play is a highly interactive, collections-based museum devoted to the history and exploration of play. It is fun for the whole family, not just the kid, which makes it the ultimate play destination for all ages! Younger kids have a blast and can TOUCH anything and everything, which as a parent is such a relief. Older kids love crafting, playing, games, books, and activities. Adults can find plenty to keep them occupied as well, from pinball machines to fun nostalgia looking at toys and games from the past.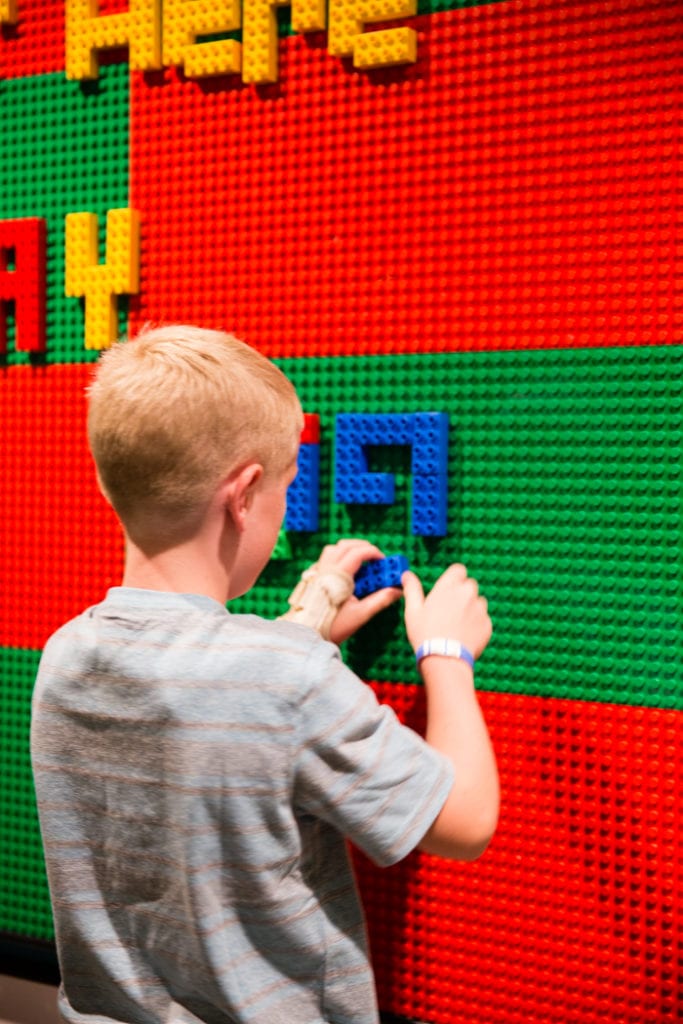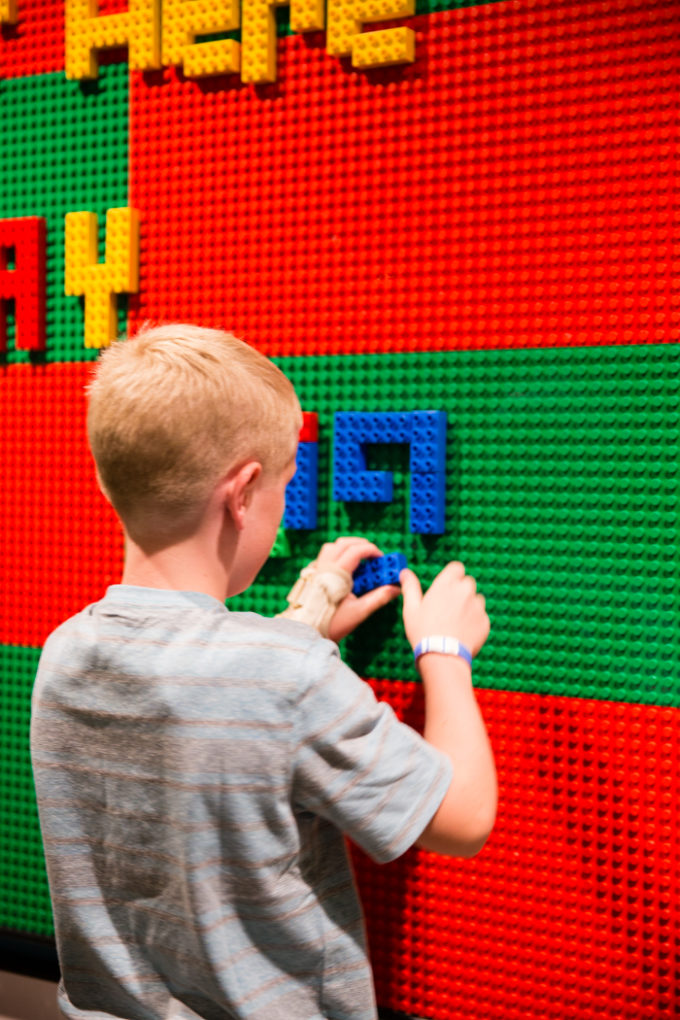 The Strong has a lot to offer, something for every interest. In fact, it houses the world's largest and most comprehensive collection of historical materials related to play. It is home to the International Center for the History of Electronic Games, the National Toy Hall of Fame, the World Video Game Hall of Fame, the Brian Sutton-Smith Library and Archives of Play, Woodbury School, and the American Journal of Play.
Basically, if it has to do with play, The Strong museum likely has it. There are 100,000 square feet of dynamic, interactive exhibit spaces. So trust me, get there early, and plan to stay several hours, maybe even until closing time. I know I had a hard time getting my family to leave. They just wanted to keep playing.
Helpful Fact: Museum Hours: Monday–Thursday, 10 a.m. to 5 p.m.; Friday & Saturday, 10 a.m. to 8 p.m.; Sunday, noon to 5 p.m.
Find them on Facebook for info about exhibits and special activities.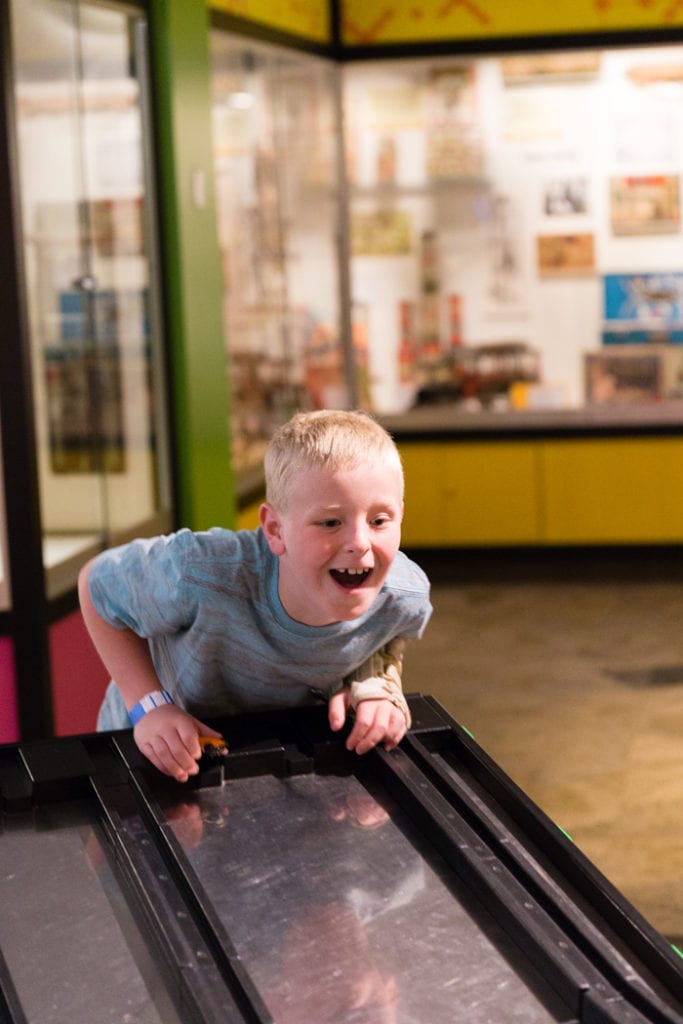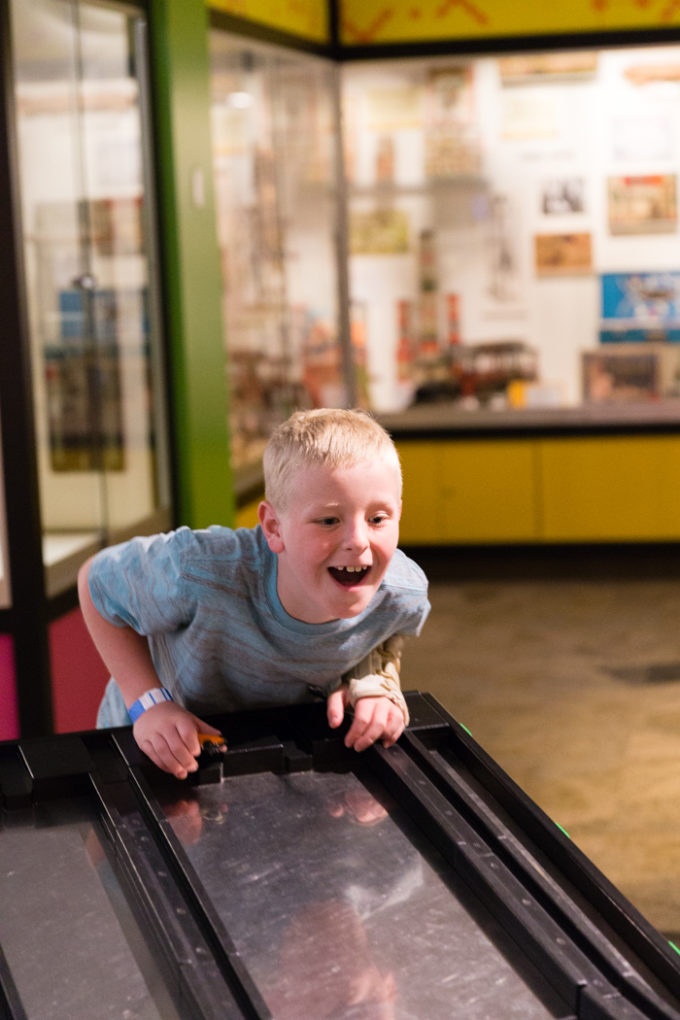 Ultimate Family Destination
The first time we visited The Strong museum was back in 2015. We have family in Rochester, NY and were visiting on a summer road trip.
It was pretty hot and muggy, and we wanted to do something to entertain the kids indoors. We decided to spend a day at The Strong, which turned into one of our favorite destinations. Even though we live in Utah, we're considering buying a membership because we love it that much.
Helpful Fact: General Museum Admission: Age 2 and older, $15; Under age 2, free; Members, free with current membership card and photo ID.  General Museum Admission with Butterfly Garden: Age 2 and older, $20; Under age 2, free; Members, $4. There are also additional activities for purchase such as a train, carousel, and games.
I got the chance to take my two youngest kids back to The Strong recently. It was the perfect place for us to go. After a scary horse-riding accident, surgery, and living in crisis mode for a while, we needed some good old-fashioned play. The Strong delivered. It was even better than I remembered!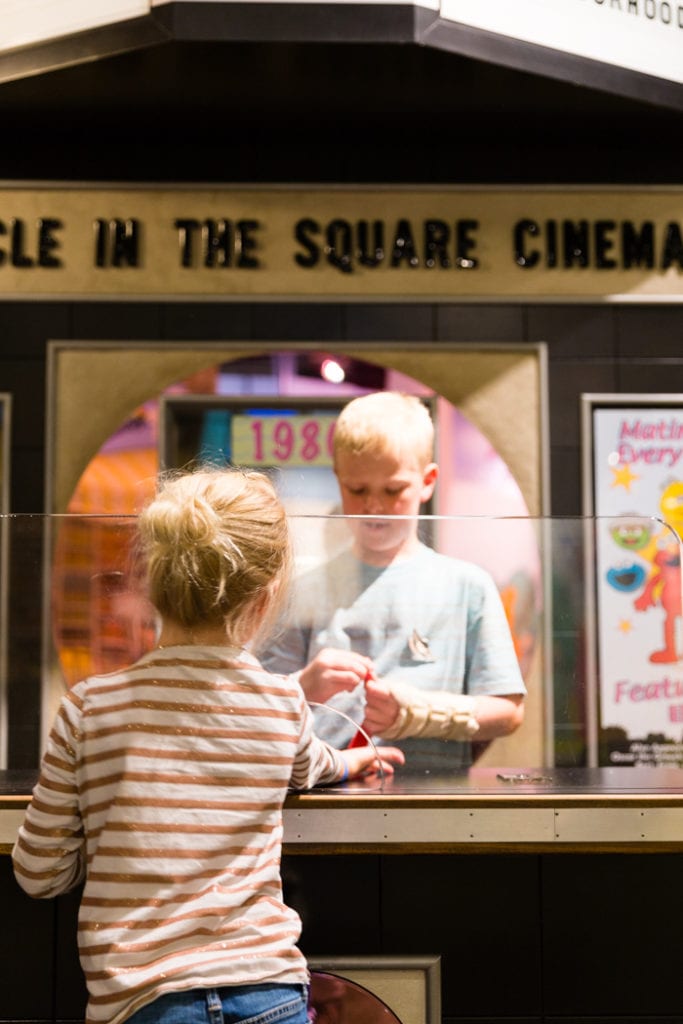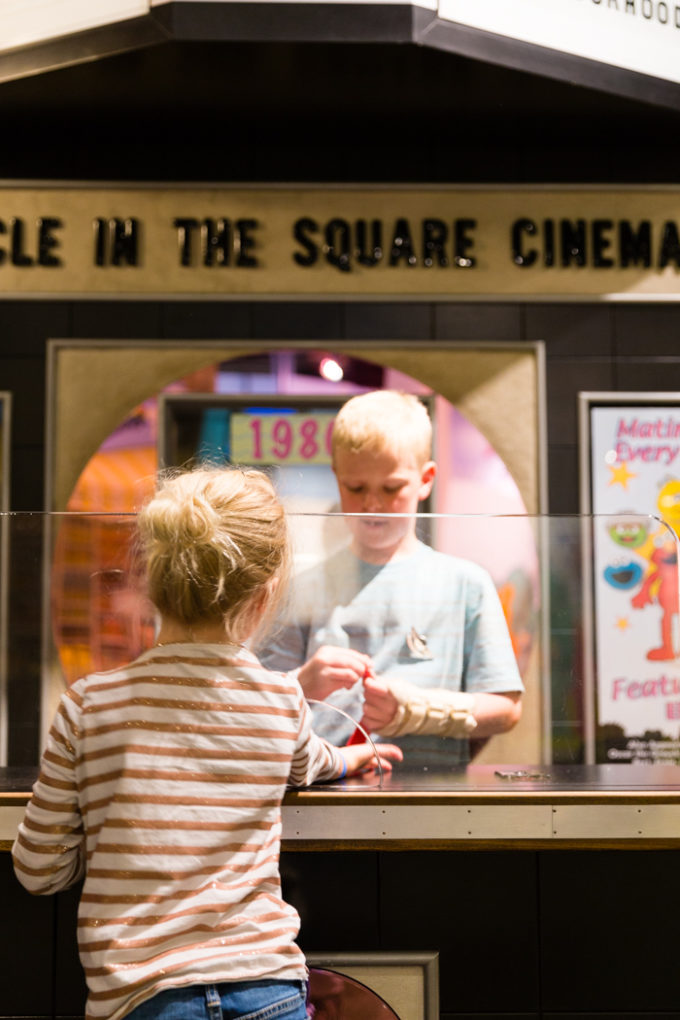 Why We LOVE the Strong Museum of Play
Why does my family love it so much?
It is fun. The Strong definitely lives up to the hype of being the destination for play for the whole family and is 100% worthy of being a destination to visit. Honestly, I had fun watching my kids play, but I had even more fun playing myself.
There is something for everyone. My youngest spent hours in the huge Wegmans Super Kids Market, a total favorite. I reveled in the beauty of Dancing Wings Butterfly Garden. My oldest thought the video and electronic gaming section was insanely cool. My second son literally spent half his day in Imagination Destination. My book nerd heart loved stepping into the world of the Berenstain Bears, and Reading Adventureland.
It is huge, so there is no chance of getting bored. We spent hours climbing on the rock wall, dancing in the dance lab, and checking out each and every one of the interactive exhibits. Then we enjoyed ice cream and burgers in the Skyliner Diner, a fun 50's-style diner in the museum.
There's nothing not to love about a place that provides educational, entertaining, and unforgettable intergenerational fun. It is open 362 days a year (Closed in 2019 on October 26, November 22, and December 25 in 2018) and should definitely be on your family travel bucket list.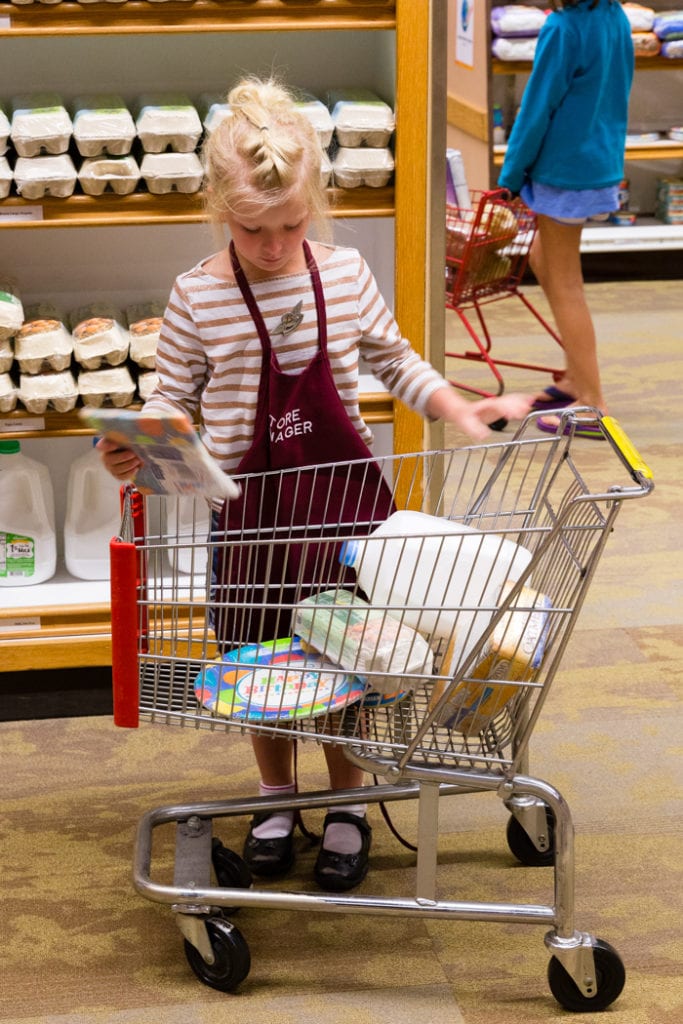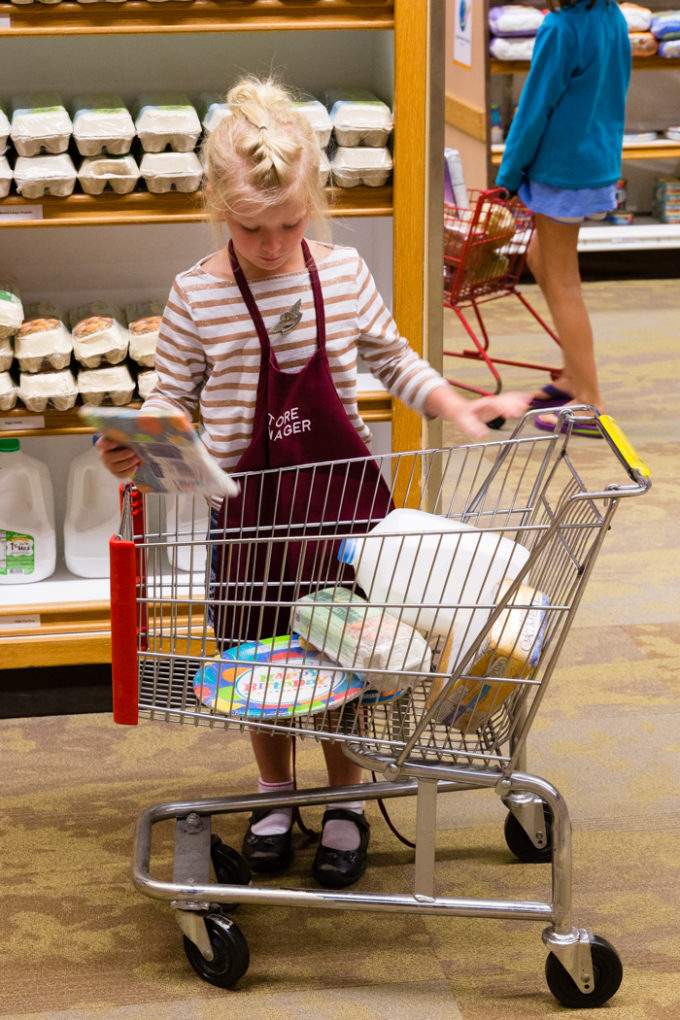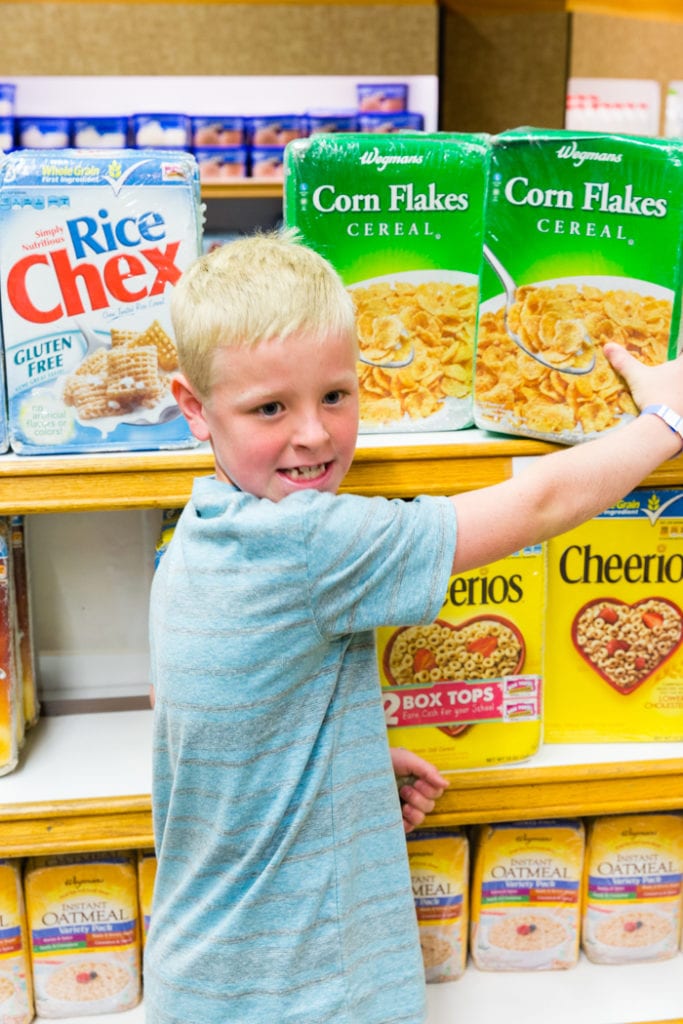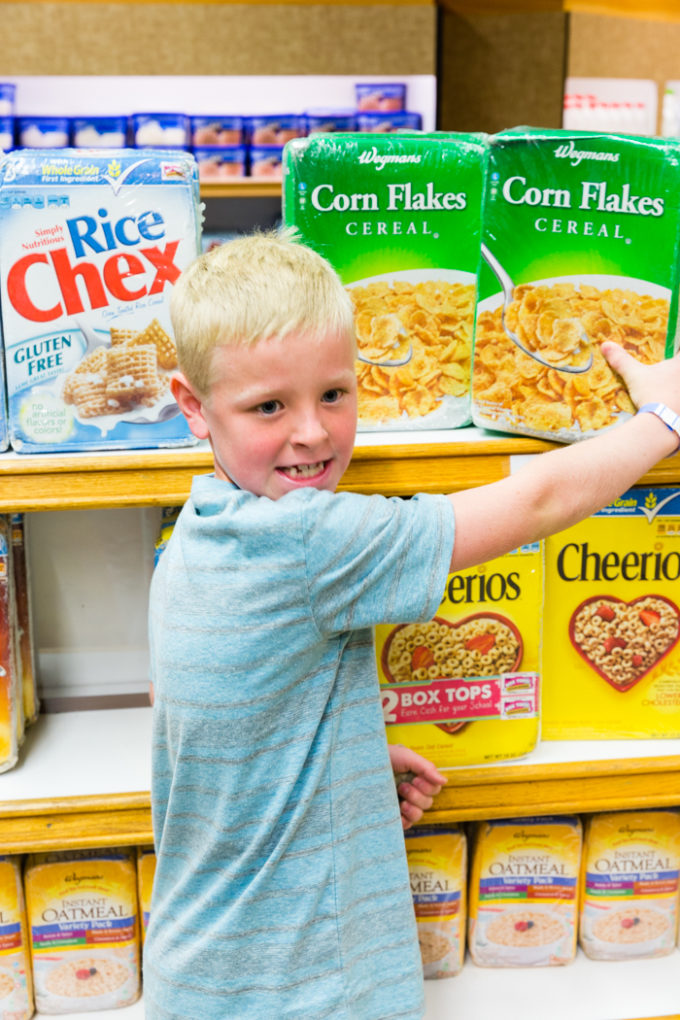 10 Tips for Making the Most of Your Time at the Strong Museum
So now that you know why we loved it, let me share some helpful tips for how to maximize your experience while there:
Parking is free in The Strong parking lot. The parking seems to be plentiful, so plan to park there.
There is a restaurant and a food court on site, but you can also pack and bring your own food in an insulated bag. No coolers or picnic baskets are allowed. If you bring your own food in, you will eat in a specific lunchroom set up for that purpose. The food court gets busy, so try to plan for eating at less busy times. You can also try call ahead ordering for food at the diner.
Bring a stroller. Or borrow one from the museum (while supplies are available). They are allowed throughout the museum. There are elevators for getting between floors.
Download The Strong museum app for a map, exhibit guide, and other helpful features.
Plan to use your time wisely. Remember how I said it is 100,000 sq ft? Well chances are you won't be able to experience all of it in one day. So, take a minute to explore the website and check out the exhibits and plan to spend the most time in the exhibits that appeal to your children most. Younger kids may love the exhibits like Field of Play and Wegmans Super Kids Market or Build. Drive. Go. while the older crowd might enjoy Pinball Playfields on the first floor and Game Time! on the second floor more.
Plan to spend several hours as there is something to entertain and educate everybody in the family.
Thing to note: While some games are free in the gaming section, not all of them are, so bring a few dollar bills to buy tokens for play.
Decide if you want to include Dancing Wings Butterfly Garden, where you will see hundreds of butterflies in a tropical rainforest type environment. This was one of my favorite parts. It is lovely. Another great part is that children under the age of 2 get in for free!
Take advantage of the offered resources and tools for families. The museum offers "Guest Rests" for parents and kids. These are essentially dedicated quiet spaces where families can take a break, and mothers can nurse if they need to. In addition, many of the kid friendly exhibits offer seating so kids can play while parents take a little breather. If your kids need a breather, you can head upstairs to Reading Adventureland where the lighting is lower, and there are quieter spaces, a giant chess board and a castle where kids can get cozy and read.
Play to your family's strengths. One of the beauties of The Strong is the variety offered. Not everyone enjoys play the same way. Some exhibits are designed for more active kids, like the Field of Play, where kids can scale a climbing wall or battle a parent in a dance off, etc. While other exhibits might appeal more to kids who want to build or be challenged mentally. You can play board games, enjoy comic books, build, read, play. Adults will likely enjoy playing board games or indulge in some nostalgia as they take a walk down memory lane in the Toys Hall of Fame or explore the eGame Revolution exhibit, as well as play pinball!
Bring a few dollars to ride the carousel. It is a kid favorite and reminiscent of the past.
Just have fun!