I received complimentary accommodations, food, and activities to facilitate this post, courtesy of Visit Bradenton. However, my love of Anna Maria Island, and all opinions are 100% my own.
A little slice of paradise–Anna Maria Island! If you haven't ever been to the Gulf Coast area of Florida, put it on your list now! This little island offers sugar-white coastlines, 7 miles of charming shops, boutique hotels, gorgeous emerald blue waters, and a serious food scene! You can't go wrong with a visit to Anna Maria Island, whether it is a girl's weekend or a family vacation.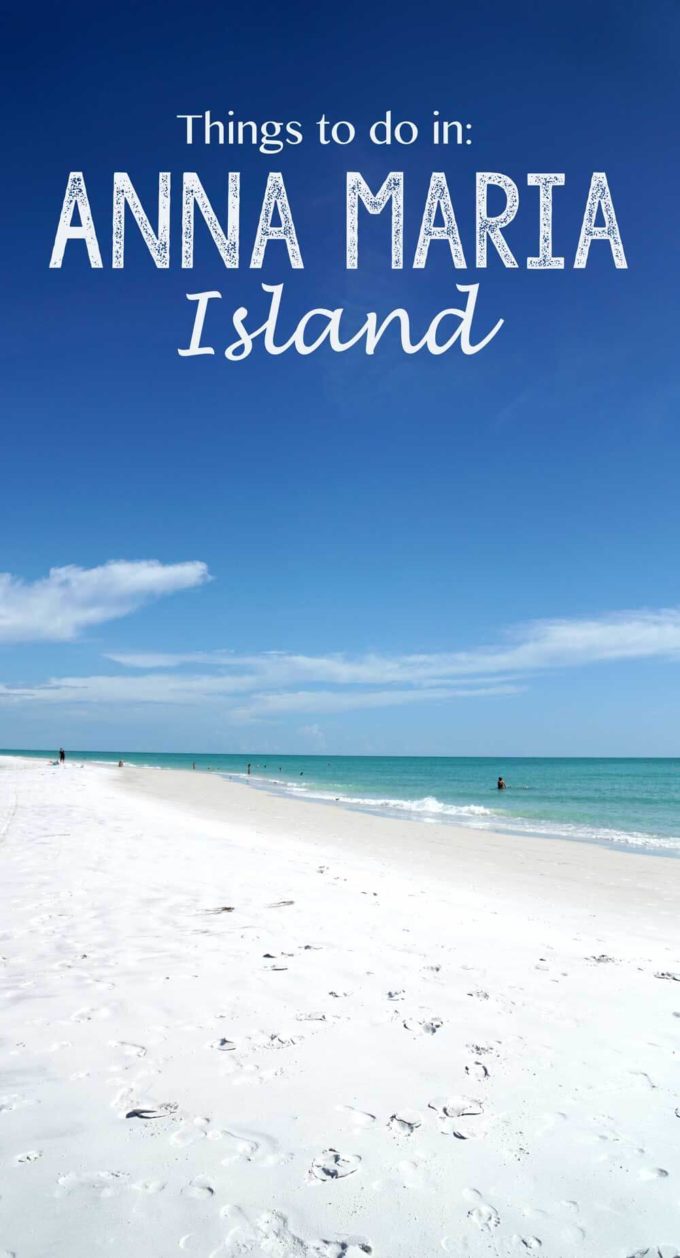 You guys, I have to be honest, I had never even heard of Anna Maria Island before this year. But then not one, but two, of my friends mentioned it. They told me how it is one of their favorite places in the world, and a must-visit location. When I later learned that the island has a 94% return-visitor rate, I knew I had to see this slice of heaven for myself. And I am so glad I did. If you want to visit a gorgeous beach location, without having to have a passport, this is the place to go.
The weather is beautiful, the beaches gorgeous, the waters warm, and you may even find yourself swimming along side a manatee. The shops are quaint and charming. The accommodations lovely, and perfect for families. And the food. Don't even get me started on the food.
I had the pleasure of visiting AMI with friends on a blogger retreat, and am already planning a visit back to take my kids. It is the ultimate place to get away, sit back, relax, and enjoy life. I was only there for 3 short days, but got to enjoy some mouthwatering food, got a massage, had some fun, and of course hit up those white sandy beaches. I got a taste of all the island has to offer, and can't wait to share it with you. So here it is, the places to go, places to eat, places to stay, and things to do in Anna Maria Island, Florida
Where to Stay:
Tortuga Inn Beach Resort
Tortuga Inn Beach Resort | 1325 Gulf Drive N | Bradenton Beach, FL 34217 | (941) 778-6611
I have stayed in a lot of resorts, condos, and hotels in my life. So trust me when I tell you that when I read that Tortuga Inn was voted #1 hotel in 2015 for Bradenton Beach on TripAdvisor, it came as no surprise. The Inn offers water access on both sides, with a private beach across the street. The rooms are spacious, the kitchens large, the porches screened in. There are 2 pools. The rooms are huge, the whole time I was there I kept thinking about how great it would be to bring my family back.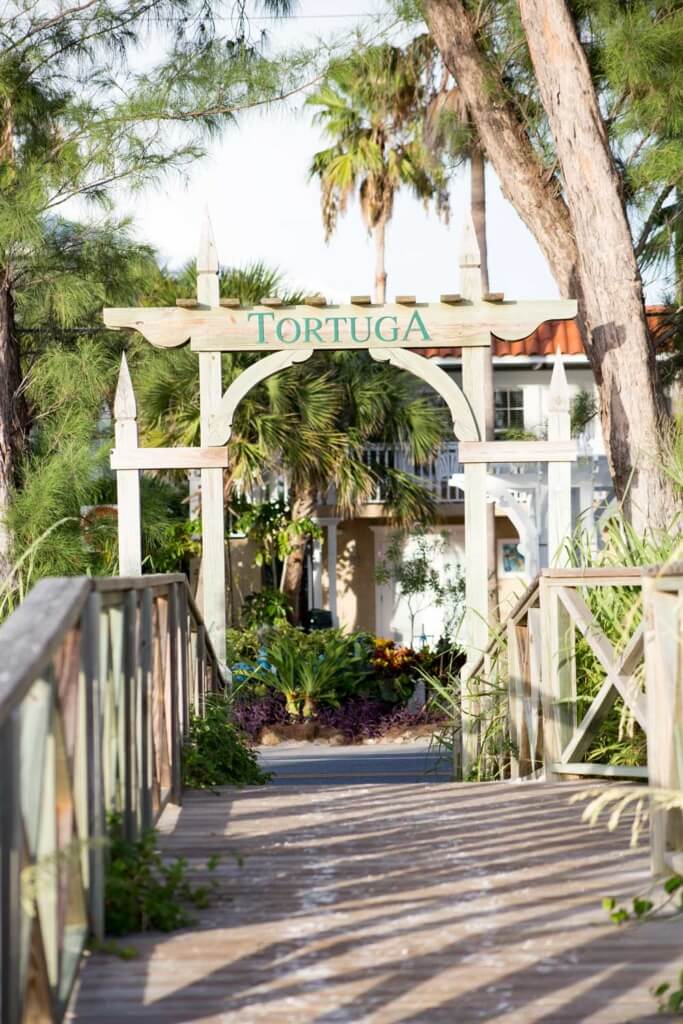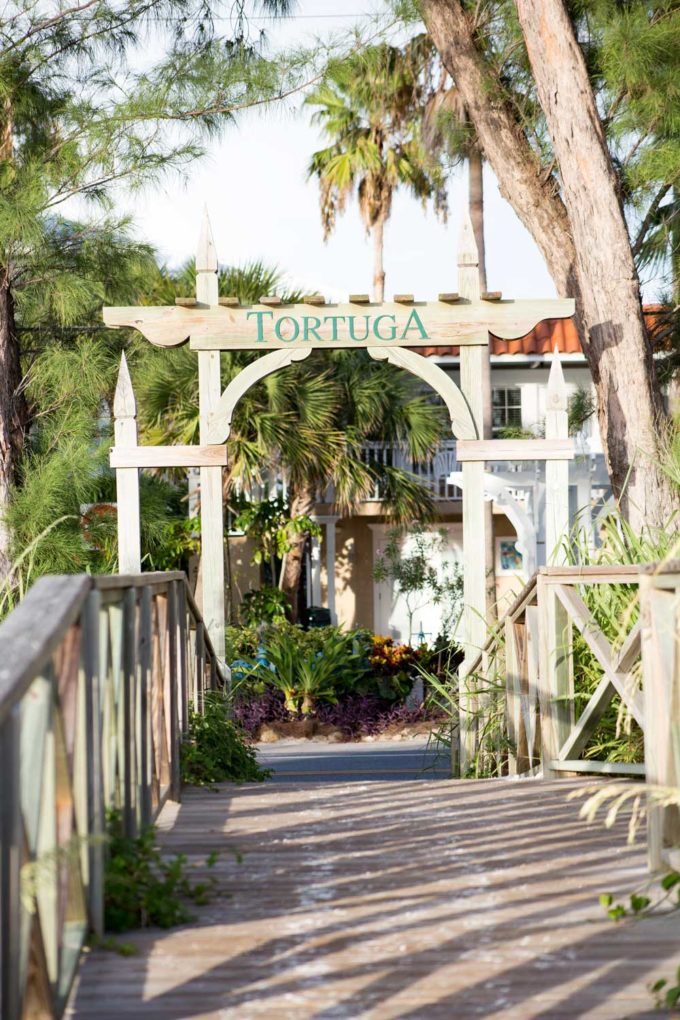 I loved how light and spacious the rooms were. I visited with a group of bloggers, and we had plenty of space to spread out with laptops and camera bags, and food. Always food.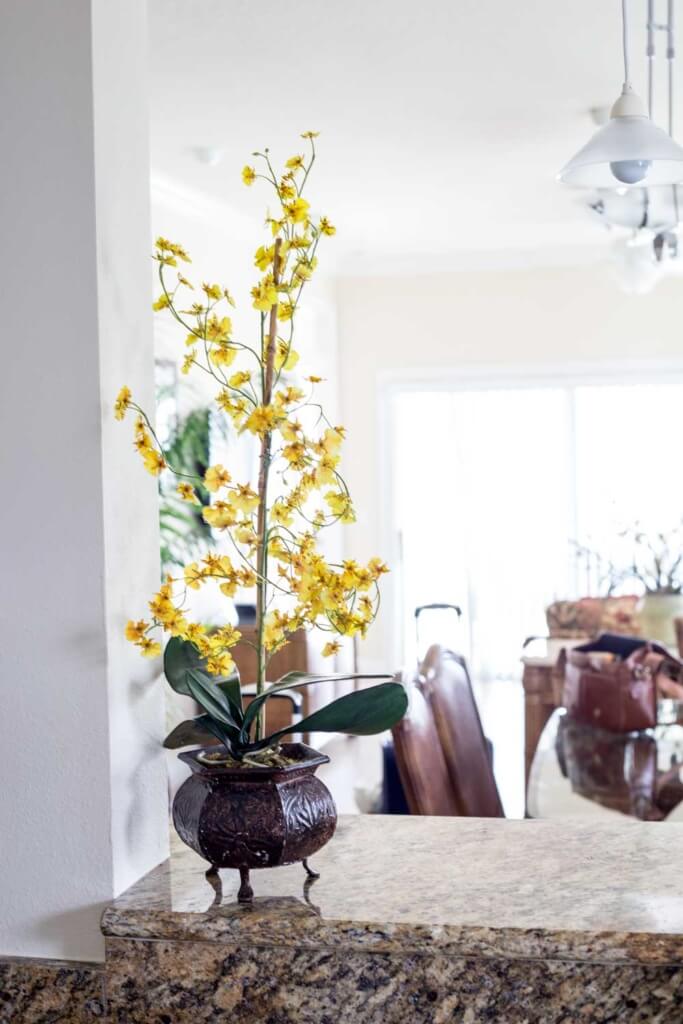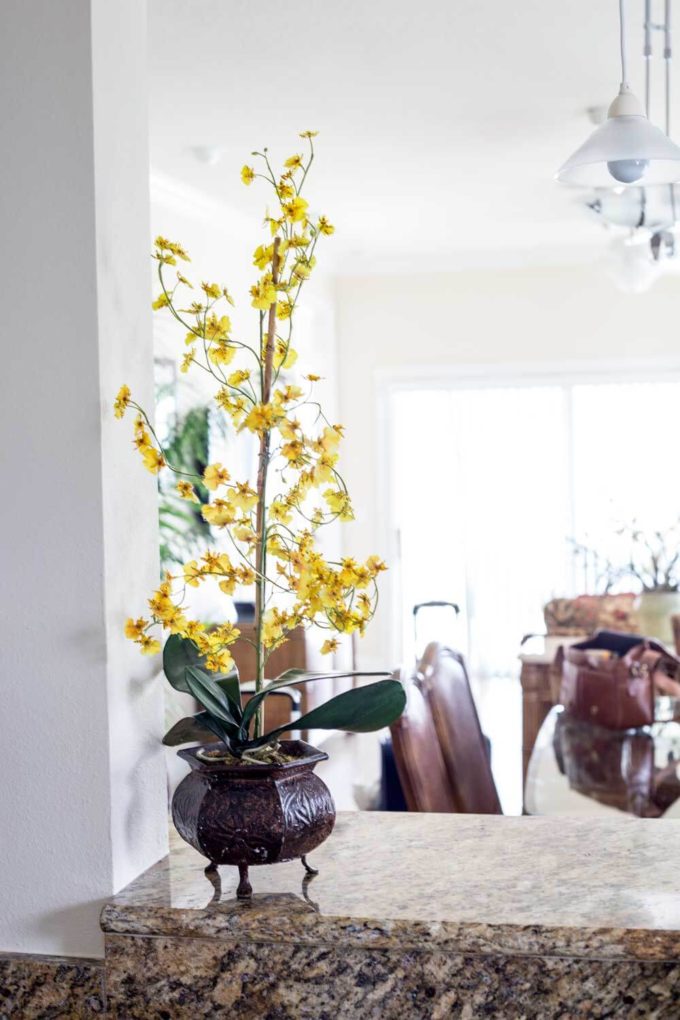 Getting Around:
The island is about an hour away from Tampa, so not a bad drive from the Tampa airport, and very scenic as well. We had to privilege of using a Kia Sorento for the trip, it was roomy, comfortable, had great AC and a nice sun roof, which made it the perfect vehicle for cruising this beach-y town! And it has seats with coolers on them. Seriously!! I have seat warmers in my awesome mini-van, but coolers…how cool is that?
However, should you visit without a car, or if you don't want to deal with finding parking on this tiny little island, then you are in luck because Anna Maria Island has its own Free Trolley that can take you up and down the island. There is also a monkey bus, without real monkeys. It is also free of charge. No matter how you do it, just be sure to get around the island. It is fantastic.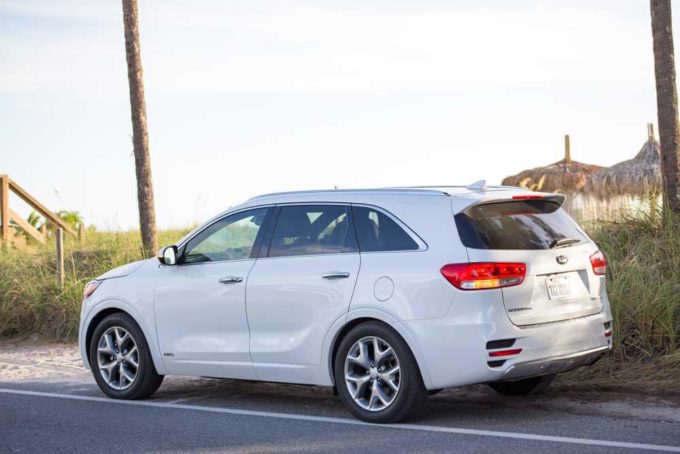 Where to Eat:
The food is plentiful on Anna Maria Island, from cupcakes and confections to seafood and salads. I loved nearly every bite, and was in my own personal heaven with all the seafood and frozen fruity drinks! To say I consumed a *few* virgin Pina Coladas is an understatement. Places you don't want to miss while visiting include:
The Sandbar Restaurant
The Sandbar Restaurant | 100 Spring Ave, Anna Maria, FL 34216 | (941) 778-0444
If you haven't eaten with your sand in the toes, then you are missing out. I am a huge fan of fresh and local seafood and The Sandbar delivered on that. I can't speak to their non-seafood dishes, but the seafood was amazing. I loved the fish dip (try it!), the fresh crab, and the caviar. The stuffed squash blossoms were a huge treat. And I had a mango pina colada that was super refreshing. The restaurant is charming, and the atmosphere is relaxing and fun. In fact, every night they run a contest to see who can predict sunset. If you are on AMI, stop in and dine feet in the sand!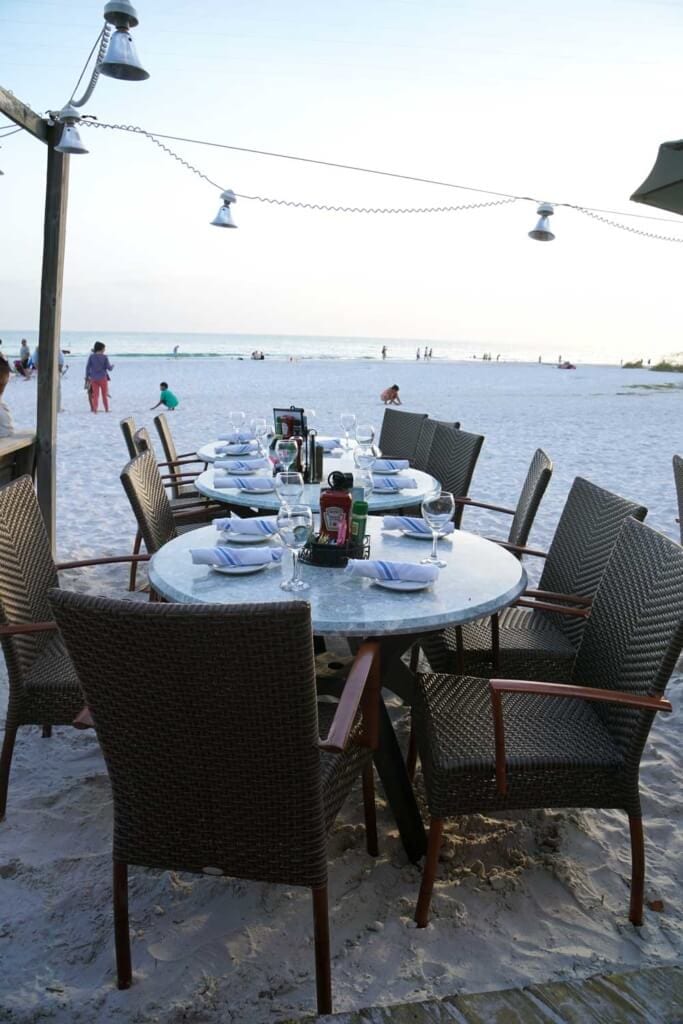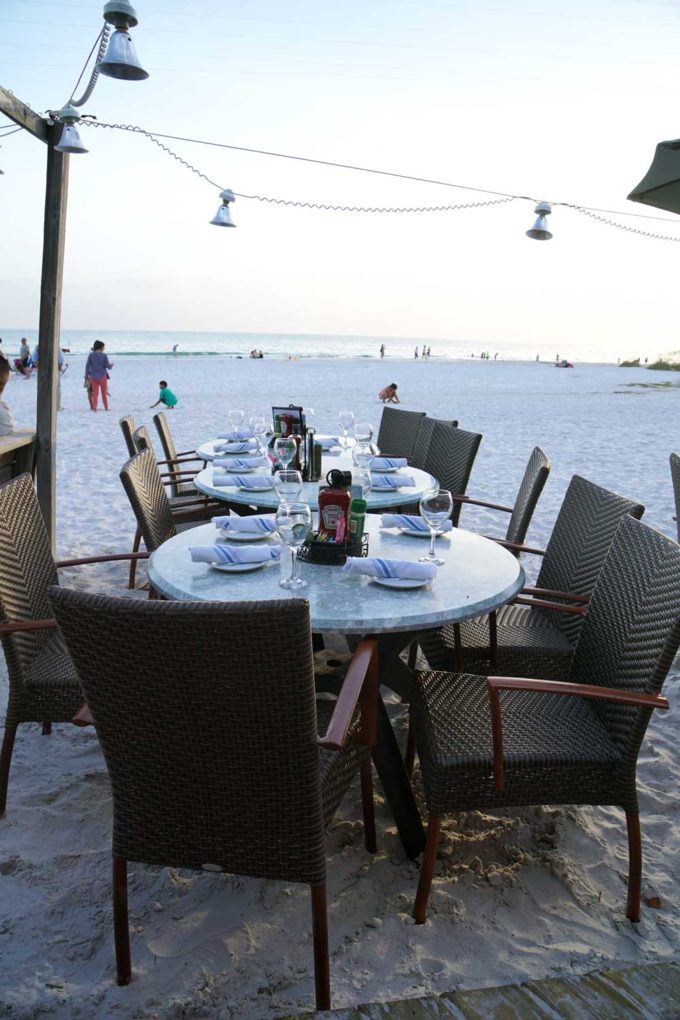 And be sure to order a seafood platter for the table! The freshness is killer.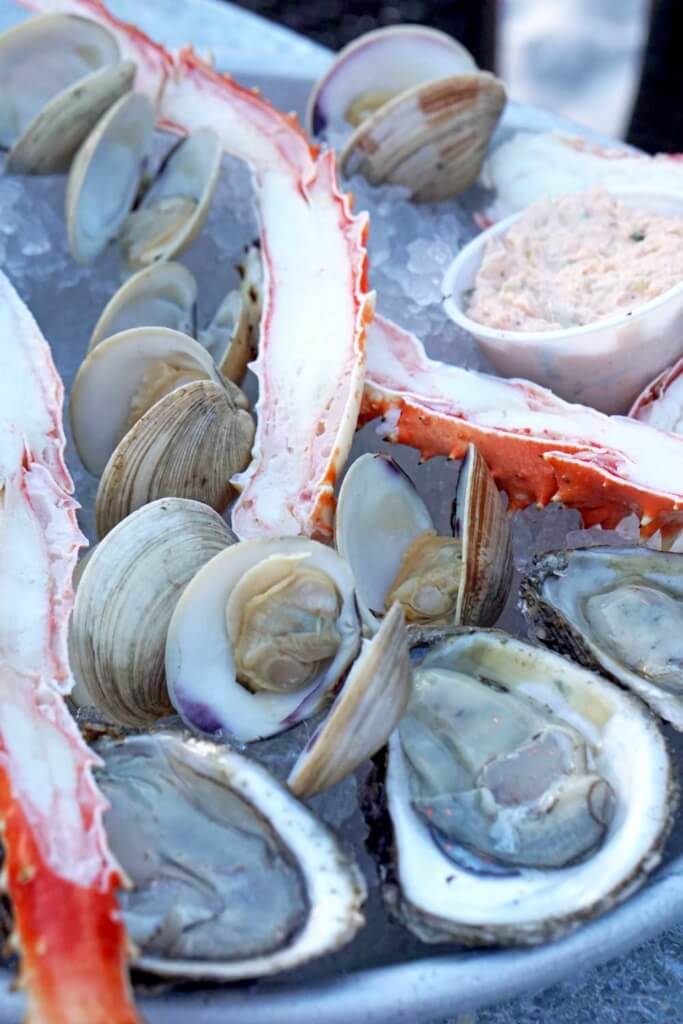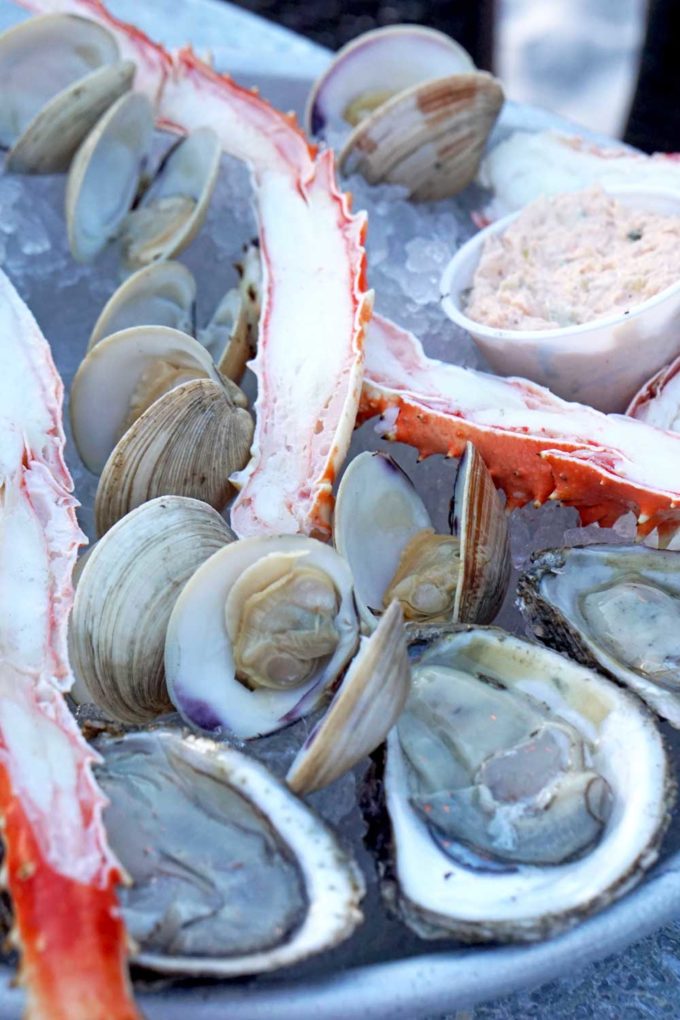 Poppo's Tacqueria (Poppo's Tacos)
Poppo's Taqueria | 212 C Pine Ave, Anna Maria, FL 34216 | (941) 254-7941
I never wait for Tuesday to indulge in tacos, and so I was pretty excited to try Poppo's Taqueria. It is a darling restaurant on Pine Ave. with fresh made chips, amazing guacamole, sodas that are free from high-fructose corn syrup, and of course…mouthwatering tacos. You can chose what you want in them, and there are tons of fresh ingredients. I loved the pickled cabbage, and went with a "Classic" which is just the carnitas, cilantro, and onion. I enjoyed every bite! They also have bowl, quesadillas, and more. This is a place I will visit again. The customer service here was also awesome. The staff was friendly, funny, and kept up a lively banter through the ordering process, explaining everything and making suggestions.
The Donut Experiment
The Donut Experiment | 210 Pine Ave, Anna Maria, FL 34216 | (941) 896-3172
There is something you should know about me…I am a Krispy Kreme girl. Love original glazed, hot off the assemble line, Krispy Kreme donuts. I visit Portland regularly and love Blue Star donuts. But I am not a big fan of VooDoo. I just can't get into donuts with cereal on top or lots of extras. When it comes to donuts I am plain Jane. BUT…I LOVED the maple bacon donut fresh and hot from The Donut Experiment.
This is a donut shop that lets you mix and match to create your donuts. You have a list of glazes/frostings, and toppings, and you decide what you want. They offer a daily special, and some really unique flavors like sriracha and peanut. The donuts are made to order, so they are hot when you get them, and seriously delicious. As food bloggers do, we had to get lots of photos before we could dig in, but I just couldn't wait. I didn't want my donut to get cold, so I snagged it and scarfed it mid photo sesh. Shhhh….don't tell.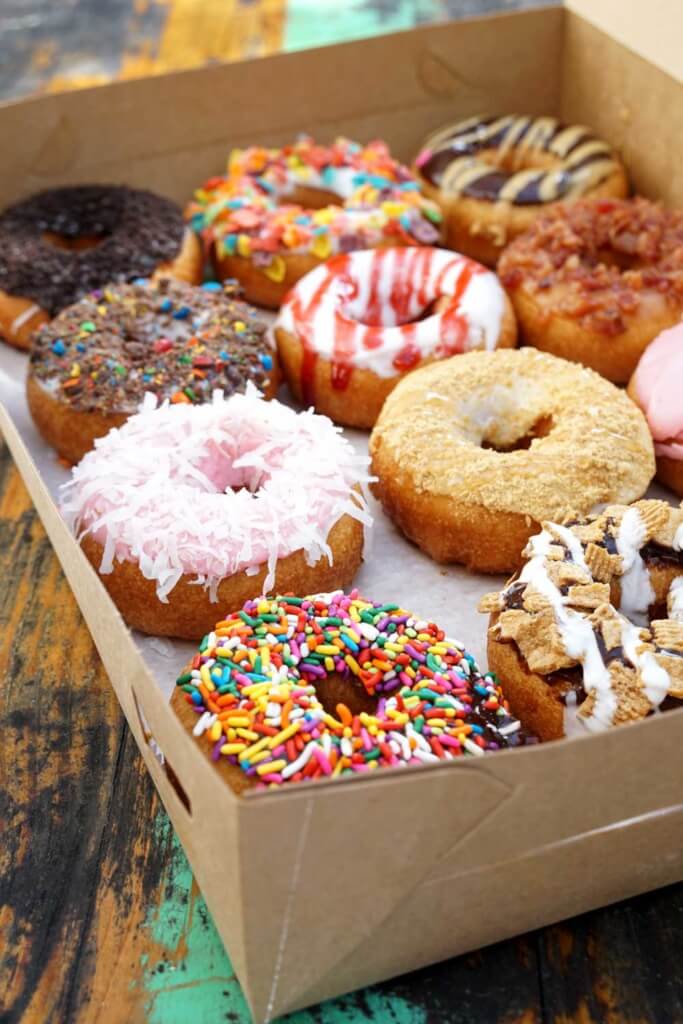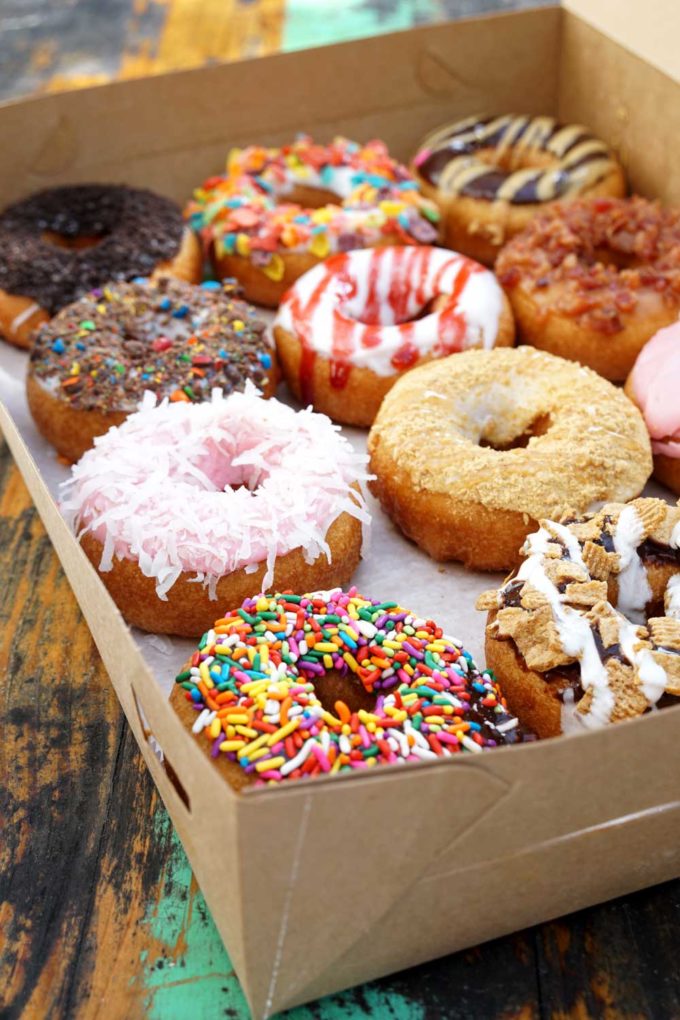 Swordfish Grill & Tiki Bar
Swordfish Grill & Tiki Bar | 4628 119th St. W. Cortez, FL  34215 | (941) 798-2035
The best pina colada I had while visiting AMI was here. But the worst service I had was also here. Despite the grouchy hostess and snotty server, I have to recommend this place because it was the one place every local told us we had to eat. And the food was outstanding. I got coconut shrimp, fries, and cole slaw. We also had some awesome appetizers like conch fritters, insanely large portioned nachos, and other good eats. Try the nachos, but split them! They are huge.
It was a hot day and we sat outside. The views were great, but the shade canopy and misting fans weren't enough to keep us cool, so if given the option, you might want to chose AC!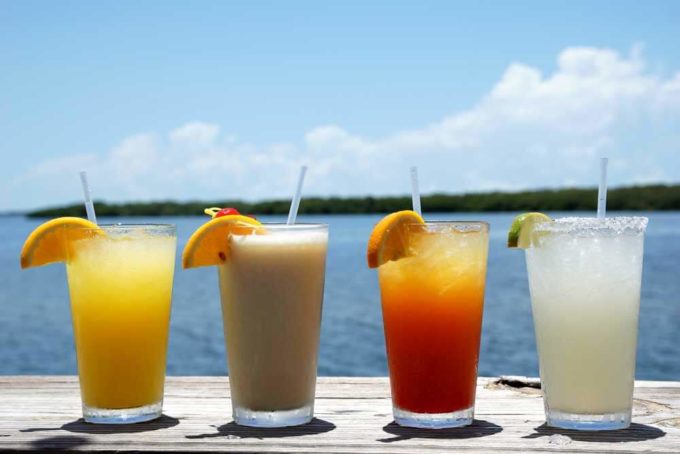 Blue Marlin
Blue Marlin | 121 Bridge Street, Bradenton Beach, FL 34217 | (941) 896-9737
I HIGHLY recommend a visit to Blue Marlin. You guys, the food is SO good. The atmosphere is SO charming. The servers were SO fun and knowledgable. Basically it was everything you would want from a dining experience. It was the last place we ate while on the island, and it was the best send off I could wish for.  From the appetizers to the desserts, every bite was awesome. It was one of those meals where you know you are full and you will pay for it later but you can't stop eating because it is just that good. We had fried green tomatoes, shrimp egg rolls (Oh-Em-Gee), a Seafood Mediterranean pasta, Shrimp and Grits (Double Oh-Em-Gee), Grouper, and more. For dessert I loved the Key Lime Pie with Passion Fruit syrup, and the Bourbon Pecan Pie was really yummy too. Order it all.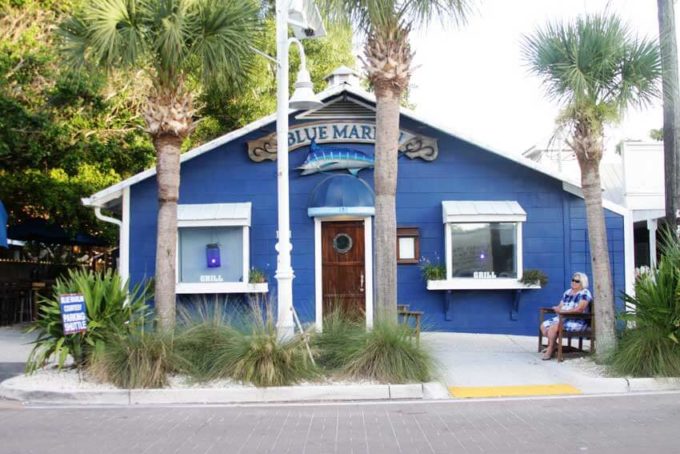 Cupcakes Delight
Cupcakes Delight |3324 E Bay Drive, Holmes Beach, FL 34217 | (941) 779-2253
I have never been a big cake eater. But I have this friend who makes the best Peanut Butter Cupcakes ever, and after she won Cupcake Wars, I was validated in my cupcake taste. If I am going to eat a cupcake, it had better be a good cupcake. Well, Cupcakes Delight is worth it. They make their cupcakes fresh daily, and when they are out, they are out. They have a ton of awesome flavors, and if you call in early enough and request the flavor you want, the baker will do her best to make it for you. My favorite was a Turtle One, but the Key Lime was a close second. Stop in for a treat!
What to do:
Paint Sand Dollars
Shiny Fish Emporium | 306 Pine Ave, Anna Maria, FL 34216 | (941) 896-9742
If you visit Anna Maria Island, one thing you do not want to miss out on is painting sand dollars at the Shiny Fish Emporium. It is a darling boutique right on Pine Ave. The shop is full of eye candy, and beautiful things. The owners are sweet, helpful, and a lot of fun. And one thing they offer is a chance to paint a sand dollar and each mochi (an ice cream treat). The husband of the husband wife team that own the shop is an artist, and you can buy t-shirts etc. with his artwork on them, but you can also just walk around the shop and admire some of the sand dollars he painted.
Some people visit AMI every year and paint a sand dollar on every trip, which they then hang on their Christmas tree. I thought that was such a cute idea. The Shiny Fish Emporium is absolutely darling, so even if you don't want to paint a sand dollar pop your head in for a look around.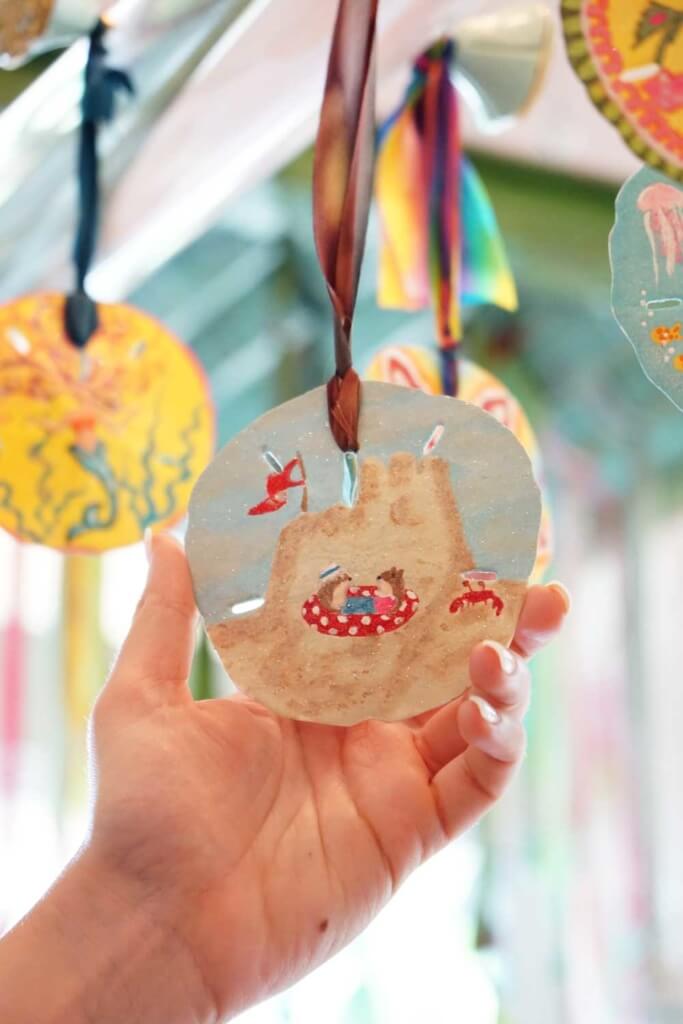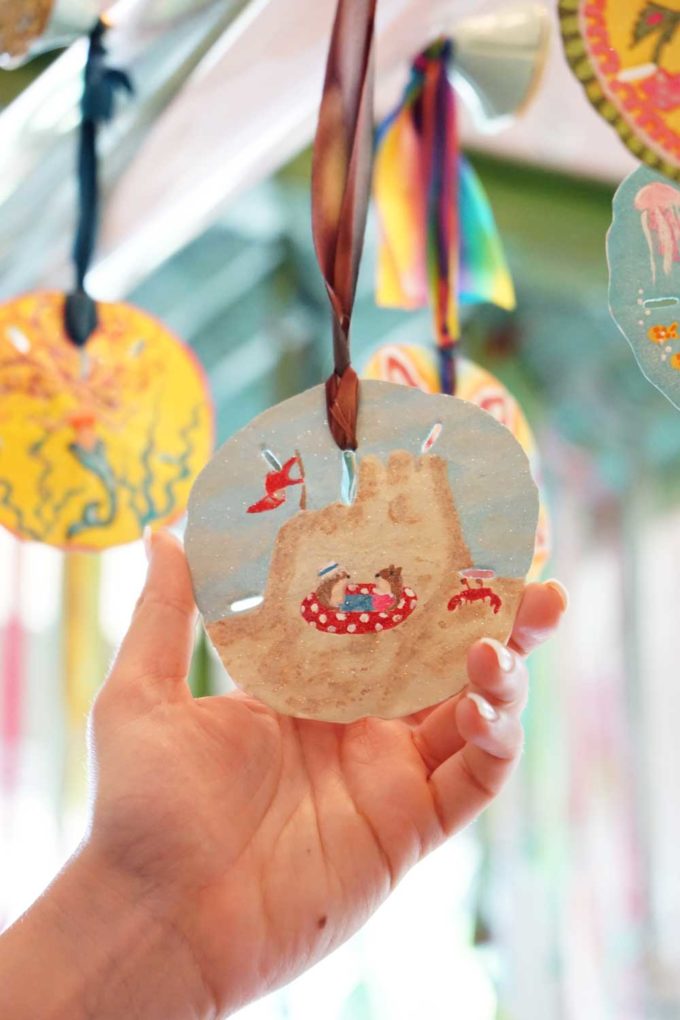 Visit the Beaches
Bean Point Beach | Bean Point, Anna Maria, FL 34216 | 
While Anna Maria Island is an island, so there are tons of beaches to visit, Bean Point beach is the best. It is on the very northern tip of Anna Maria Island. It is a gorgeous strip of sugar white sands. The water is warm. The views incredible. It is where Tampa Bay meets the Gulf.
Honestly, I wish I had spent more time at the beach, but as I was only there for a few days, and it was a working vacation, I only got to spend one afternoon there. We grabbed some sun umbrellas, and hit the sands. And guess what happened? We got to swim with a Manatee. We were all just hanging out in the water when this dark shadow in the water started coming toward us. It was a pretty big dark blob, and was potentially pretty scary. But it was a huge, gentle, and oh so awesome! I learned later that you can let them come up to you, but it is illegal to approach them. So if you have the pleasure, don't approach.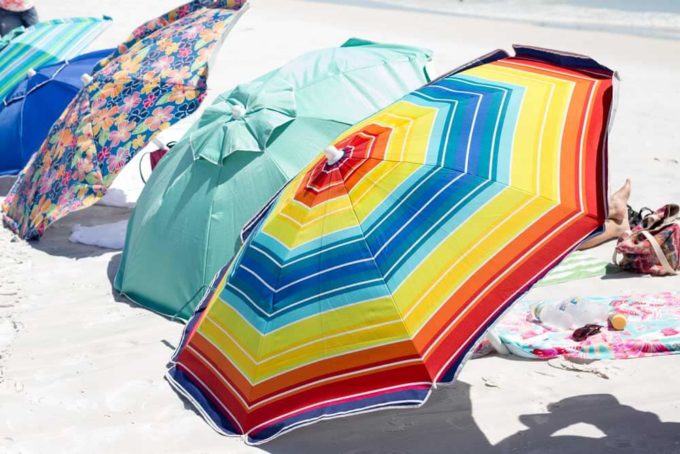 You could sail, parasail or try other fun beach activities as well. Any time spent on the water or sand is a win for me! If you can't make it to Bean Point, check out some of the other beaches. This gorgeous beach is right across the street from the Tortuga Inn. They have umbrellas, beach chairs, and more to enjoy while being a beach bum. Take full advantage of that.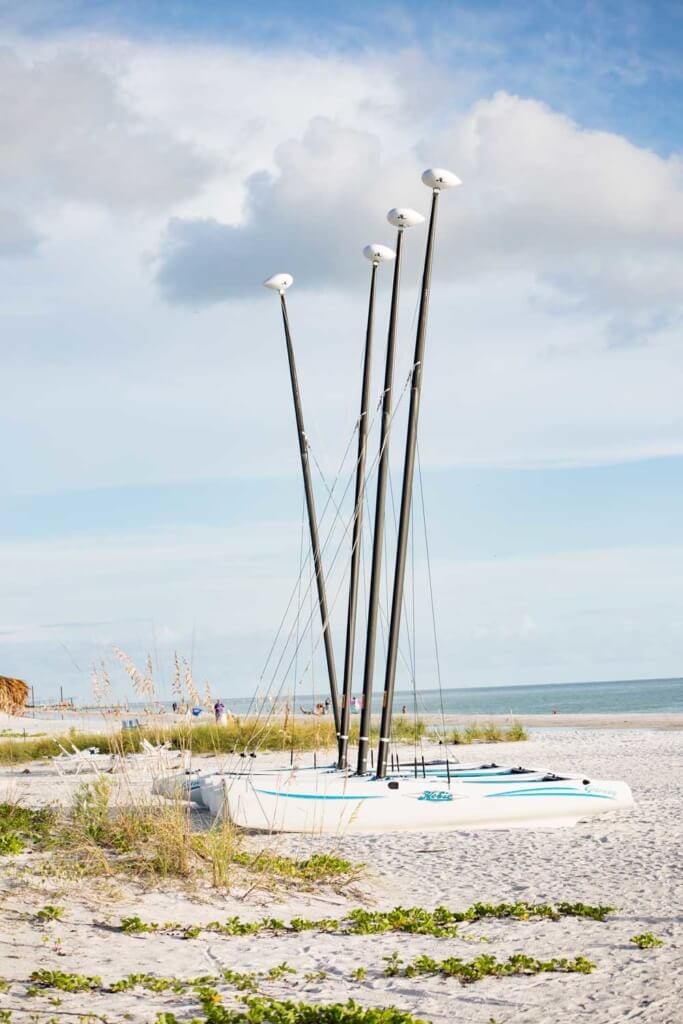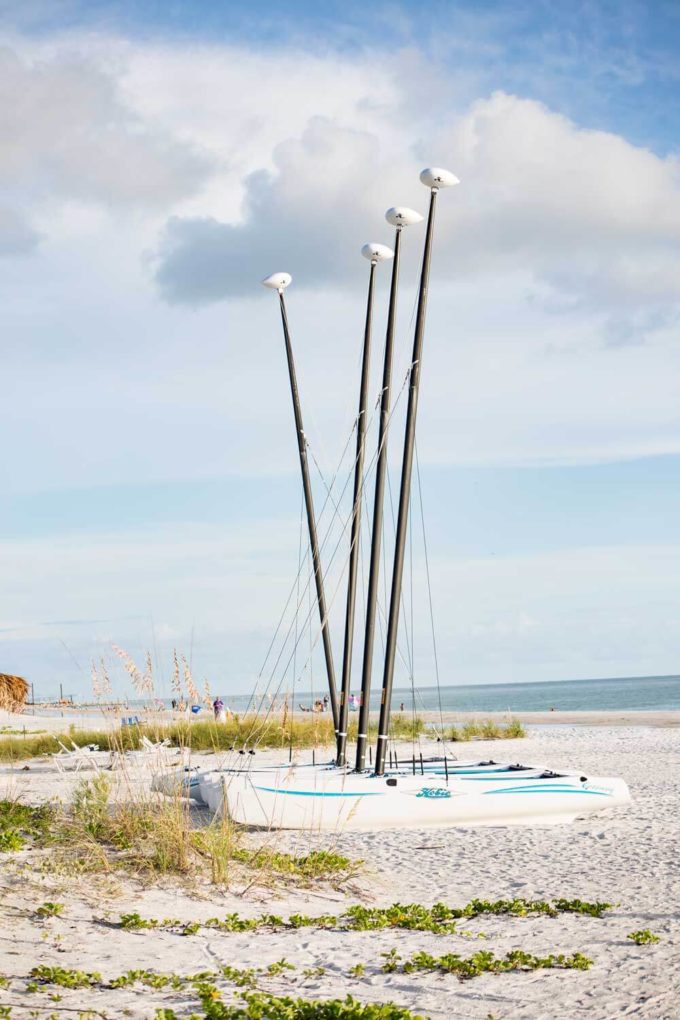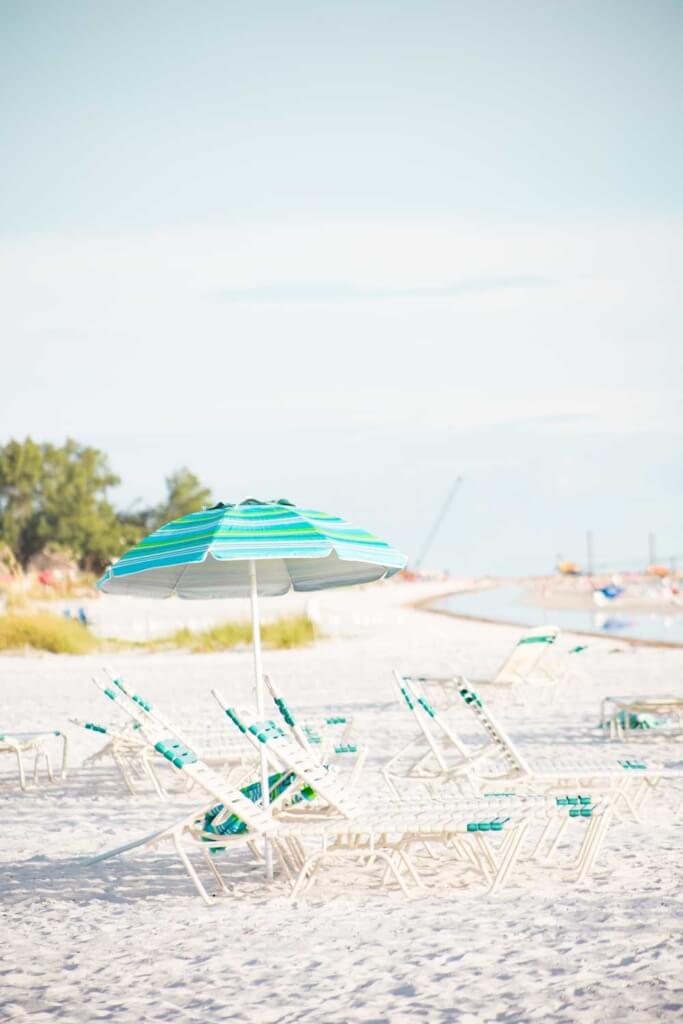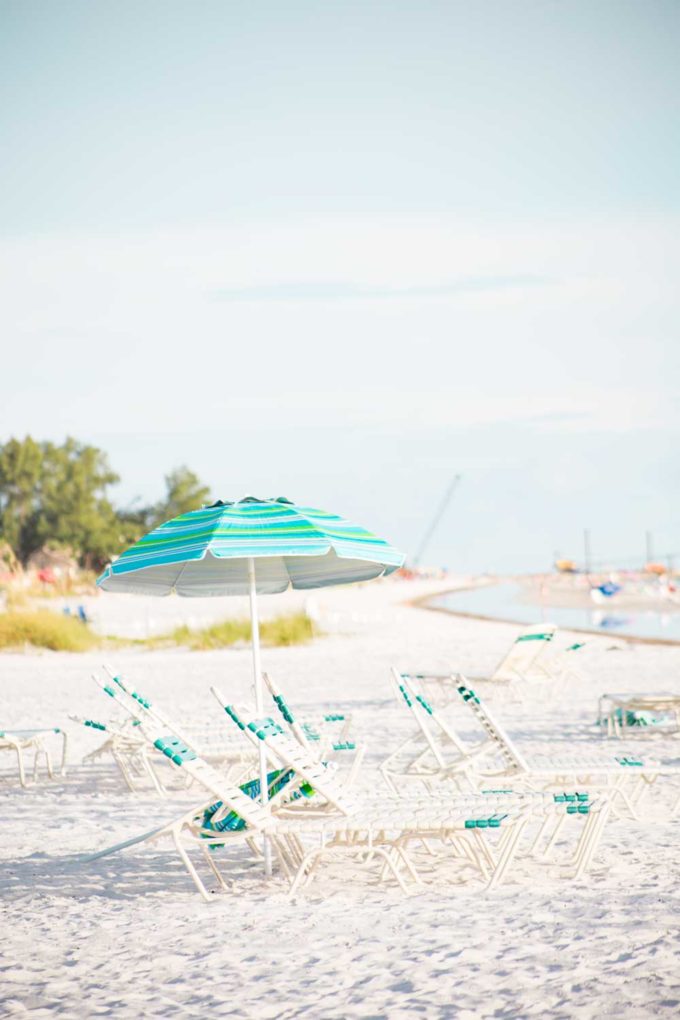 Get a Massage at Aluna Wellness Spa
Aluna Wellness Spa | 2219 Gulf Dr N, Bradenton Beach, FL 34216 | (941) 778-8400
Several of the girls in our group decided to go parasailing one morning. I parasailed in Hawaii a few years ago, and while it was fun, I decided to do something else with my time on the beach. I wanted relaxation and sunshine, so I decided to book a massage. It was a good call. So relaxing, and pretty affordable at under $100 for an hour.
Basically, no matter what you do, Anna Maria Island is an absolutely amazing place to visit! The beaches, the food, the shopping. Your time is sure to be relaxing and enjoyable. I mean, how can a view like this not be peaceful, relaxing, and good for the soul?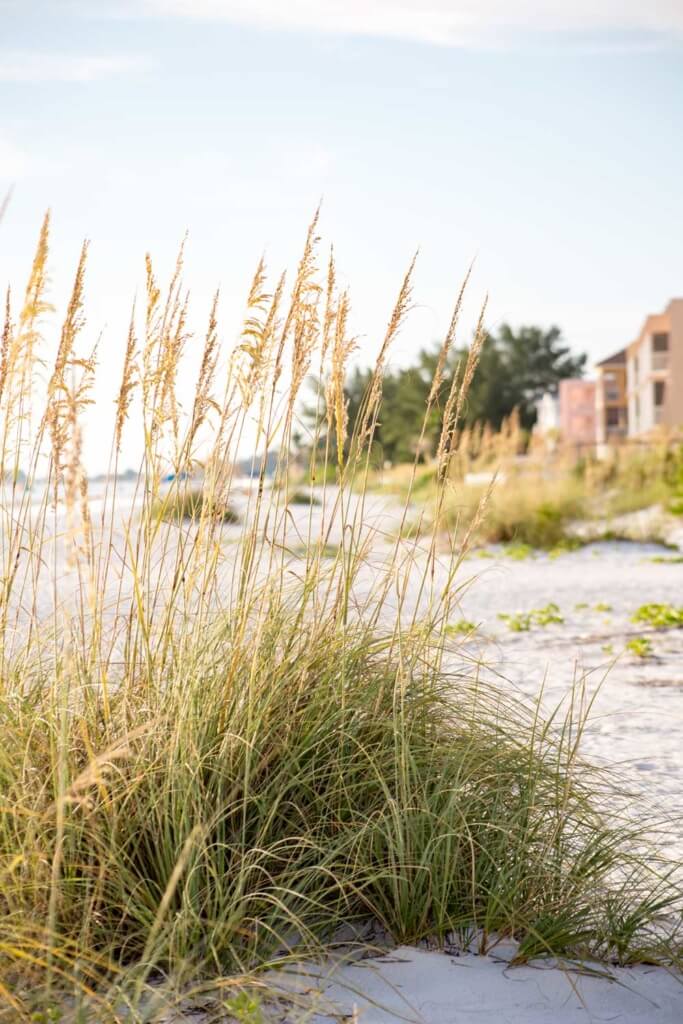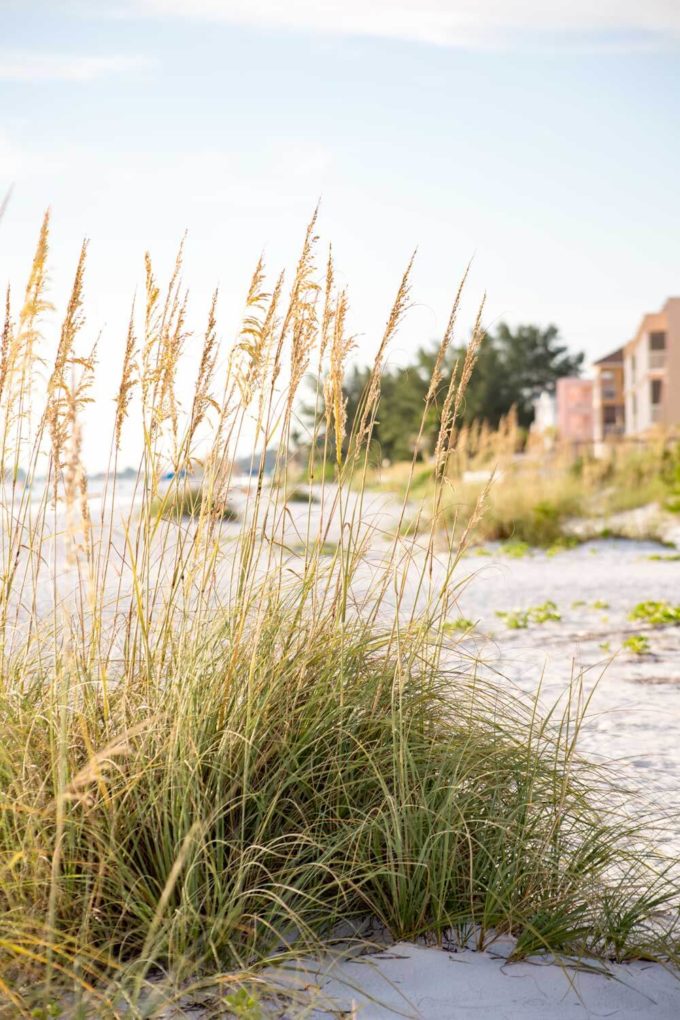 And take some friends! They make it even better.