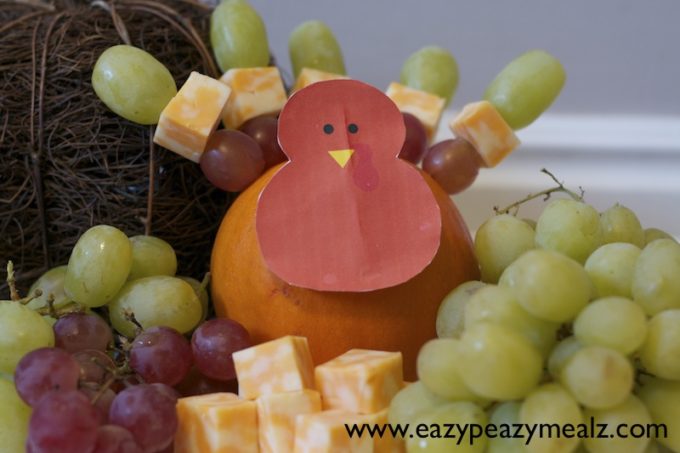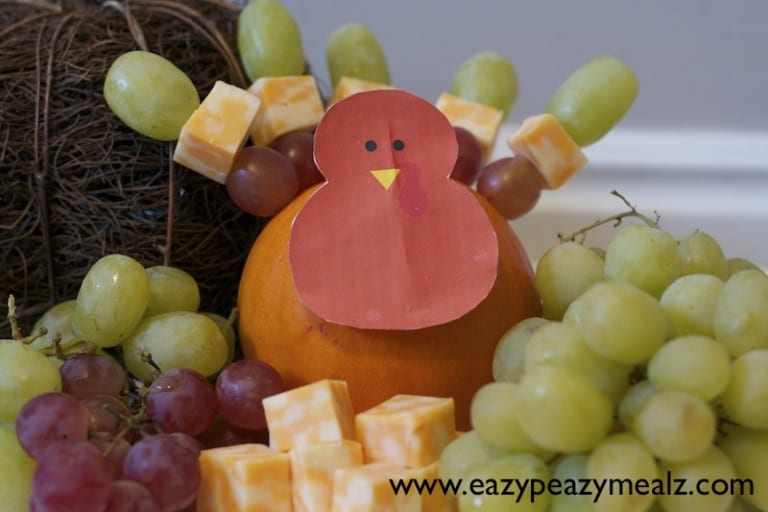 Is this not the cutest? I had so much fun with my kids getting ready for Halloween, but it was exhausting doing a food-related activity each day, that I decided that I would not skip them for Thanksgiving, but we would scale back a bit and only do a few activities. This was one I really wanted to try.
I started off by purchasing little tiny pumpkins. I got lucky because Halloween is over, they were 3/$1 at my local grocery store. Perfect for a cheap activity for kids! They are about the size of a softball.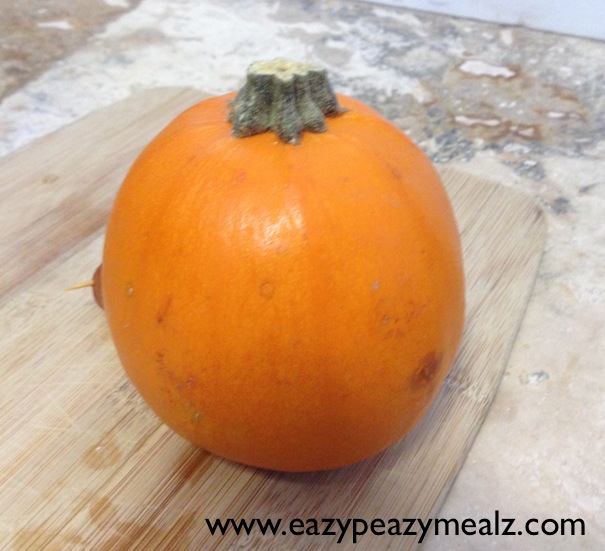 Then I made a turkey face/head. It was really simple. Feel free to print it from the picture and use it.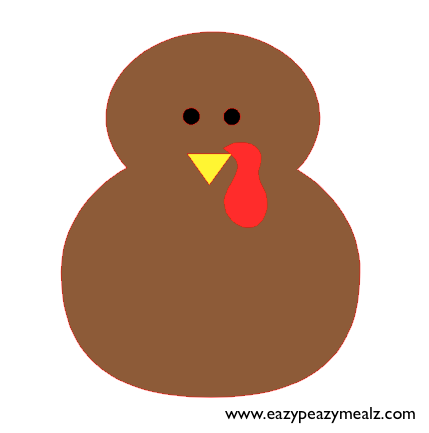 Then I cut it out. I put a toothpick up the center to help keep it up because I did not print on card stock, and was too lazy to reprint it. Then I washed my grapes and cut up my cheese. (At least I felt like I washed my grapes but they aren't looking too clean in this picture.)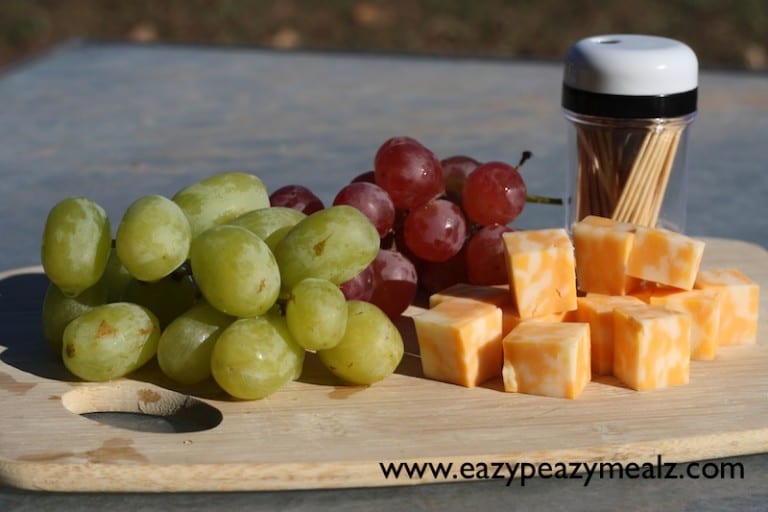 Then I simply used toothpicks and threaded on a green grape, a cheese cube, and a red grape. My toothpicks weren't as long as I wanted, and the green grapes were huge, so I stuck them at the top, and only inserted them about half way, which gave extra height.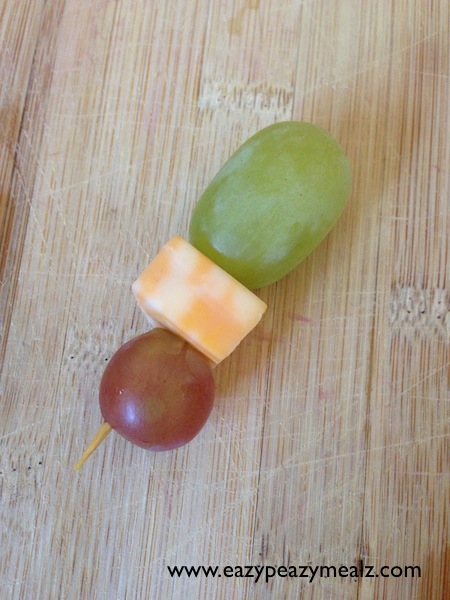 When I was ready to stick all my toothpicks into my pumpkin, I found that the pumpkin was too hard for the toothpicks, so I took a thin nail, and a hammer, and created the holes to stick my fruit and cheese kabobs into. So easy!  I taped my face on, and that was it! The perfect centerpiece for a fruit and cheese tray, or a Thanksgiving table scape, or just a fun activity for kids.