The ultimate cheese tray, everything you need to know to put together an amazing cheese platter for a holiday appetizer and entertaining.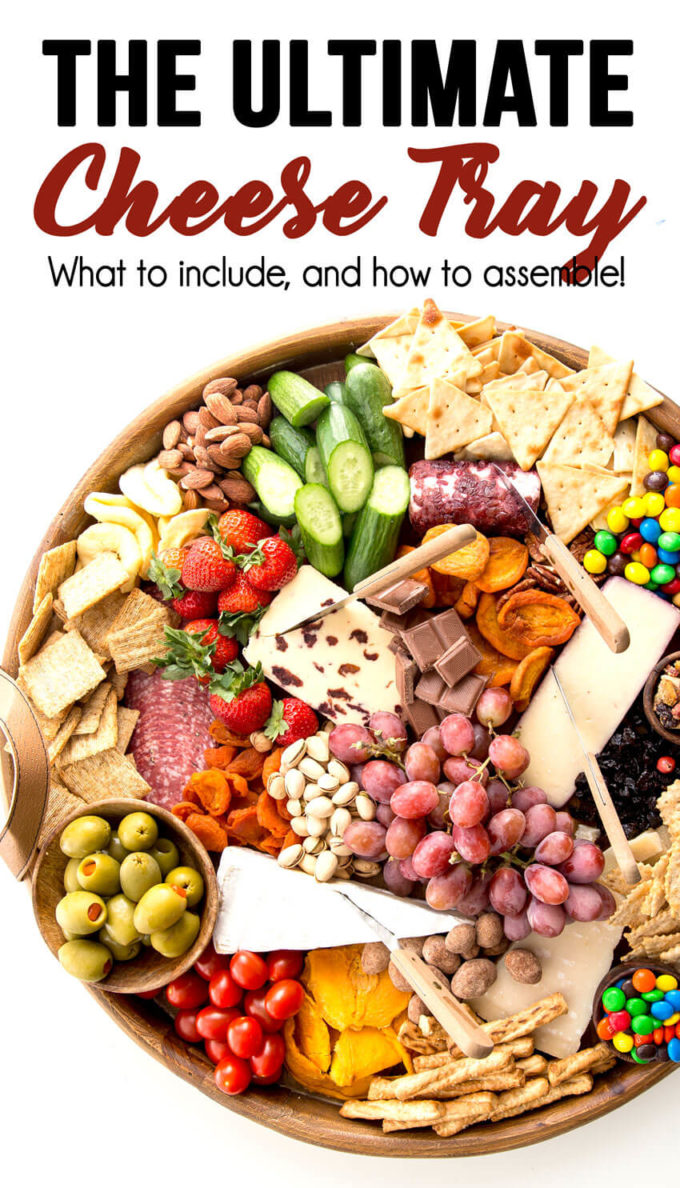 The holidays are the perfect time and place for a cheese and cracker platter, a cheese tray, or a quality cheese plate. Whatever you call it, an awesome cheese platter appetizer is key to happy tummies, and raving guests at your next holiday party. Trust me, I know. I make them ALL the time. And after years and years, and trays and trays of cheese and accompaniments, I can tell you I hold the keys to an awesome cheese tray.
When it comes to a good cheese tray, the cheese and cracker platter presentation is super important. There are basically a few options to go with. You can do the fancy, sophisticated, lots of space, fresh herbs, fancy cheese, and a few nibbles of this and that. Which has a time and place. Or you can do my personal favorite, which is pictured above. I love to arrange a cheese platter with tons of options, fruit, veggies, dried fruit and nuts, olives, pickles, and chocolate…did I mention chocolate!? And just kind of fill it all in with crackers, and flavors.
This is the ultimate in cheese trays because it has something for everyone, can be easily customized, and is always a party favorite. Seriously, whenever I show up with this platter people rave. And I don't have to cook anything, it is all assembly. So you could throw it together on the way!
So, let's chat about how to create it:
How to Choose Your Cheese?
The key to a good cheese tray is to offer good cheese. The thing is, everyone has different preferences. Some like it soft. Some like it hard. Some like it sweet. Some like it pungent. I like to offer a little of everything so everyone walks away happy.
My top tips:
Pick 4-6 cheeses. If your party is smaller, 3 could be enough. Choose cheeses with different textures. Go for a soft and creamy cheese such as Brie, a firmer style cheese such as cheddar, gouda or Gruyère; and a hard grating-style cheese like Parmigiano-Reggiano, something seasonal (cranberry relish goat cheese log, and cranberry wensleydale pictured).
Offer a different knife with each cheese. If you only have a couple knives, they will have to be used for multiple cheeses, and the flavors will mix, and they will all start tasting like each other. NOT what you want.
Serve crackers, pretzels, slices of baguette, and vehicles for holding or carrying the cheese. Go with the ones that are herb flavored, or the plain, only salted, ones so the cheese flavors can really stand out.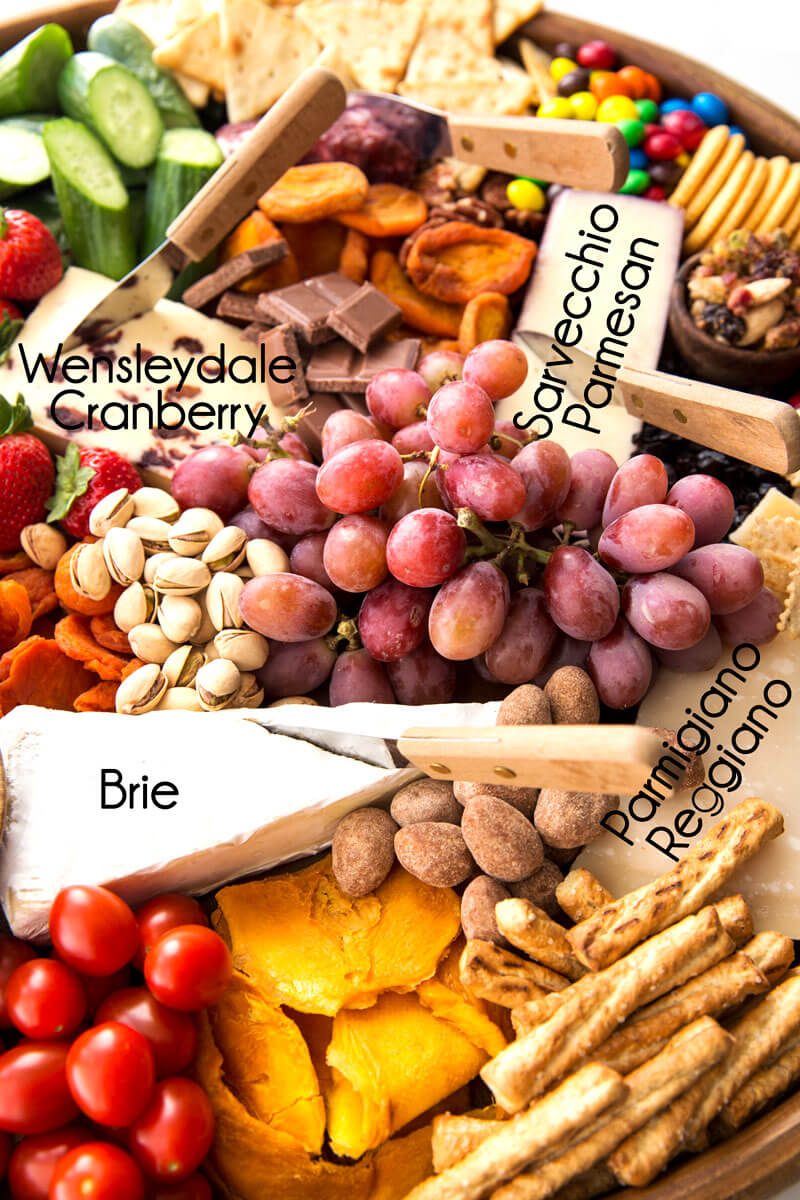 How Much Cheese Should you Serve?
I mean…can you ever really have too much cheese? I think not. But because that is a hard one to answer, I turned to the Google Gods for an answer, and what I found after scouring several sources is most agree that if it is an appetizer or party food, plan on 1 to 2 ounces of each cheese per person. Since I like to load up on lots of things beyond the cheese on my board, I would say I average closer to the 1/2-1 ounce per person category.
Pin to your Appetizer board on Pinterest for later reference: