This Utah Staycation post is sponsored by TripAdvisor, all opinions and my love of TripAdvisor are my own.
An awesome Utah Staycation in the Wasatch Region, booked through TripAdvisor. Park City Olympic Park, Midway Swiss Days, Homestead Crater, and amazing food!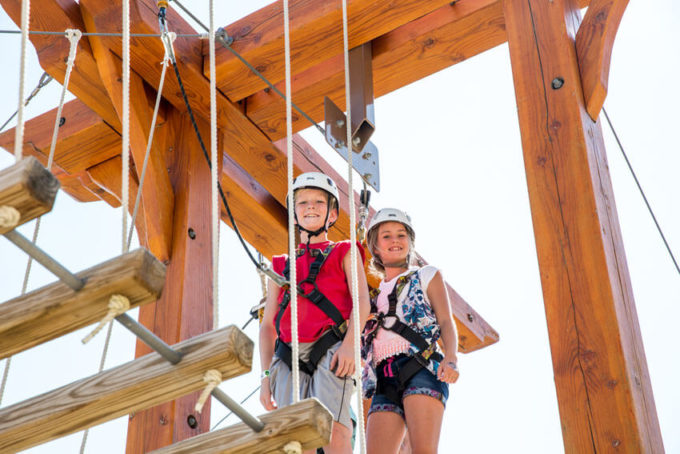 One of the secrets to how much our family is able to travel is we take advantage of long weekends. We don't want our kids missing too much school, so anytime they have an extra day off, we head out of town for an adventure.
Our adventures often include things like making pasta in Italy, or learning from chocolate makers in Switzerland, or zip lining through the jungles of Costa Rica.
However, this past weekend, we decided to change things up a bit and play the tourist in our own backyard. We wanted to enjoy the bonding and fun that comes from vacationing as a family, but without the travel part of it. So we decided a staycation would be just the thing.
Honestly, I am kind of ashamed to admit that there are a lot of really cool things within an hour or two drive of our house that we have never done. Sure we have surfed in Australia, and visited the Christmas markets across Europe, but we have never taken a tour of the Olympic Park here in Utah, or driven through Little Cottonwood Canyon to take in the scenic views.
We had decided to head to Midway with some friends for the first day of the weekend for the annual Swiss Days event, and for a Sheep dog competition, and so we decided to make a weekend of it.
I hopped on TripAdvisor, and typed in "Midway" and started making a list of things to do in the area. Just down the road is Park City, so I repeated that with "Park City" in the search function. I've been using TripAdvisor when planning trips for as long as I can remember. It is just so convenient and thorough as it is the world's largest provider of tours, activities and attractions and have something for every kind of traveler.
I love using TripAdvisor to plan out my trips because I can see a list of the top attractions, read reviews, etc. all on the site. Everything is consolidated, and there is an easy to use app too. And now, you can even book your activities directly on TripAdvisor. Not only do they have tons of great options for booking, but they have a low price guarantee!
I used it to figure out a great hotel that would be close to where we wanted to be. I found restaurants where we could eat. And took full advantage of the "Things to do" tab in planning how we would spend our 3 day weekend and booking the activities we chose to do. I did a ton of research into the various listed activities to find ones that would be fun for my kids.
And you guys, our trip turned out awesome! We kind of made it an Olympic theme, and checked out a bunch of the sites where the Olympics were held and spent a day playing at the Olympic Park as well.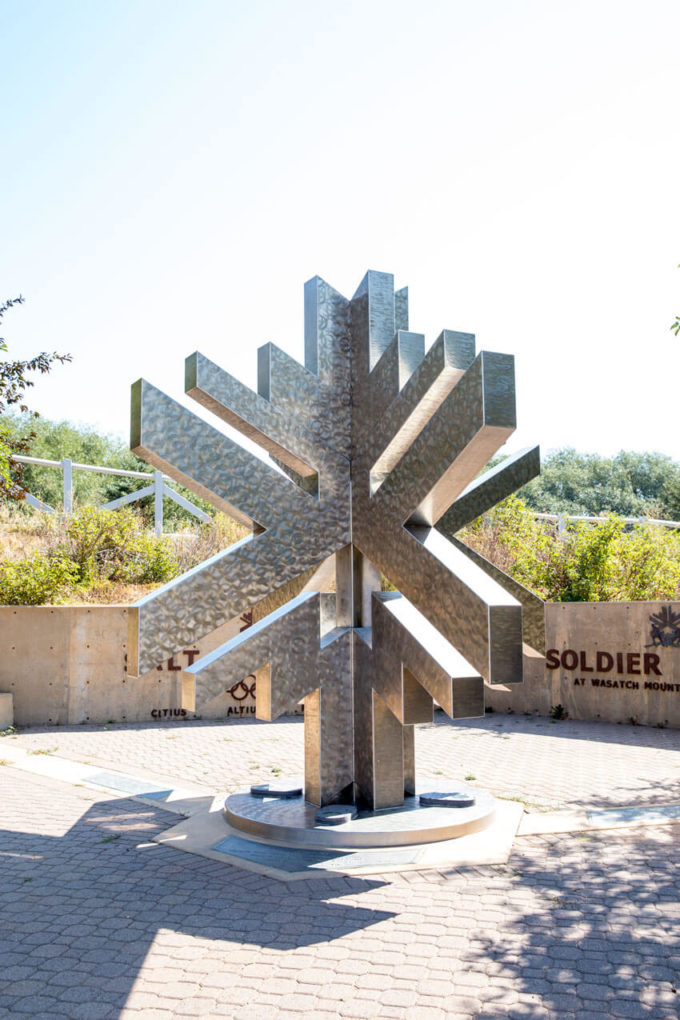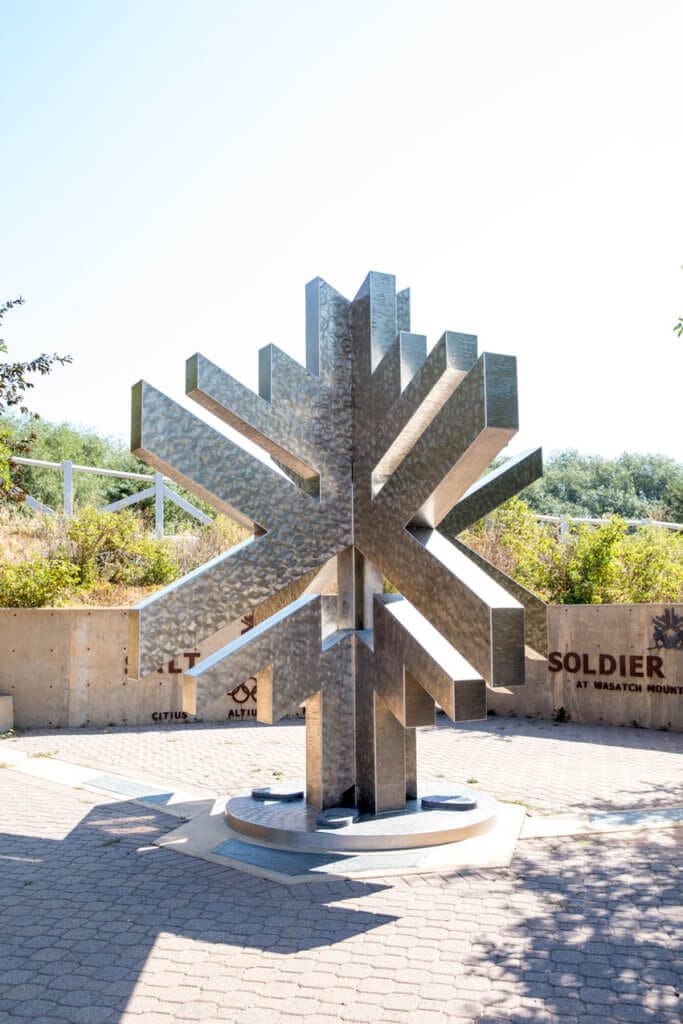 Soldier Hollow & Midway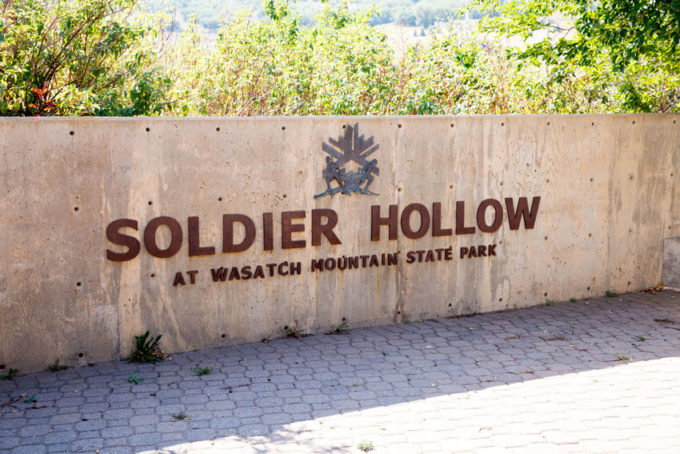 We started in Midway, and attended the Soldier Hollow Classic. A sheep dog competition that was really awesome, and tons of fun.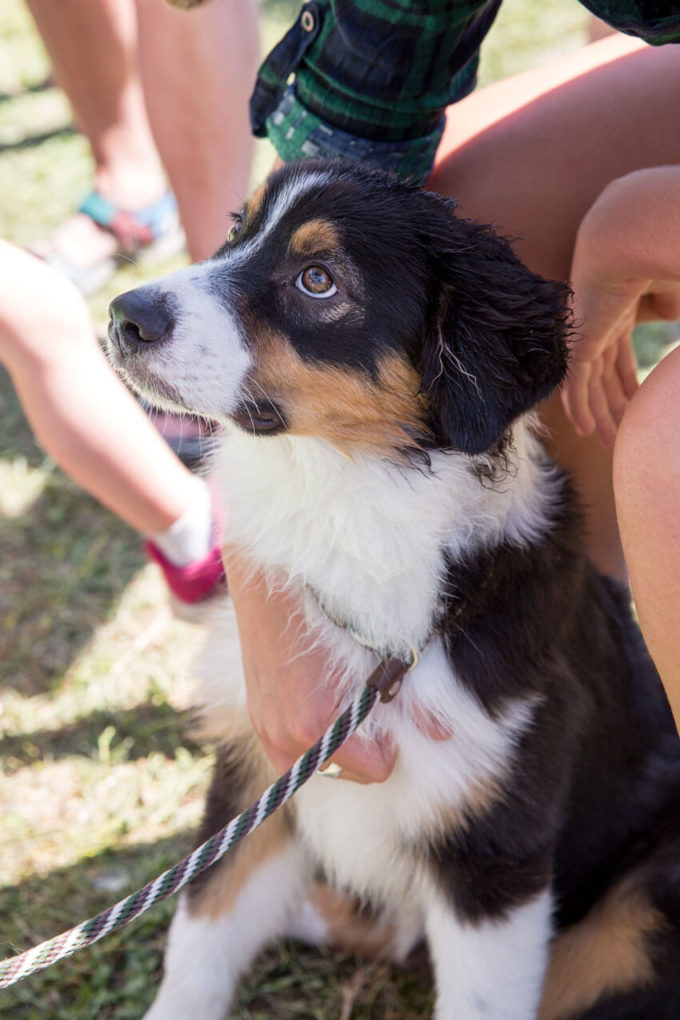 I had read a lot on TripAdvisor about what Soldier Hollow had to offer. Reviewers had mentioned how beautiful it is in summer, and the Olympic history there, with the cross country skiing course, the biathalon, and Nordic skiing.
We loved every minute of it! It was gorgeous, and sunny, and fun to check out the 2002 Winter Games site. Plus the sheep dog show was really cool too!
As a food lover, a big part of any trip planning involves figuring out the best places to eat. Once again TripAdvisor came to the rescue. We ate at the bakery in the Zermatt hotel, and at Tarahumara, a Mexican restaurant in town. We took full advantage of the salsa bar we read about in the reviews. It was fun to try so many different flavors.
We enjoyed Midway, mostly spending our time swimming, and hanging out after the Soldier Hollow Classic. We also checked out the awesome crater at the Homestead Resort, which is where a lot of people in Utah go to get scuba certified. It is warm, and deep, and dark. And really cool. Unfortunately, we weren't able to book a dip this trip, but we definitely plan to return.
Granny's Drive In
From Midway, we drove into Heber to check out Granny's Drive In, and get their famous shakes. The reviews on TripAdvisor were mixed, but most of the negative had to do with long wait times, and short business hours. So we took a chance. And we really loved the shakes!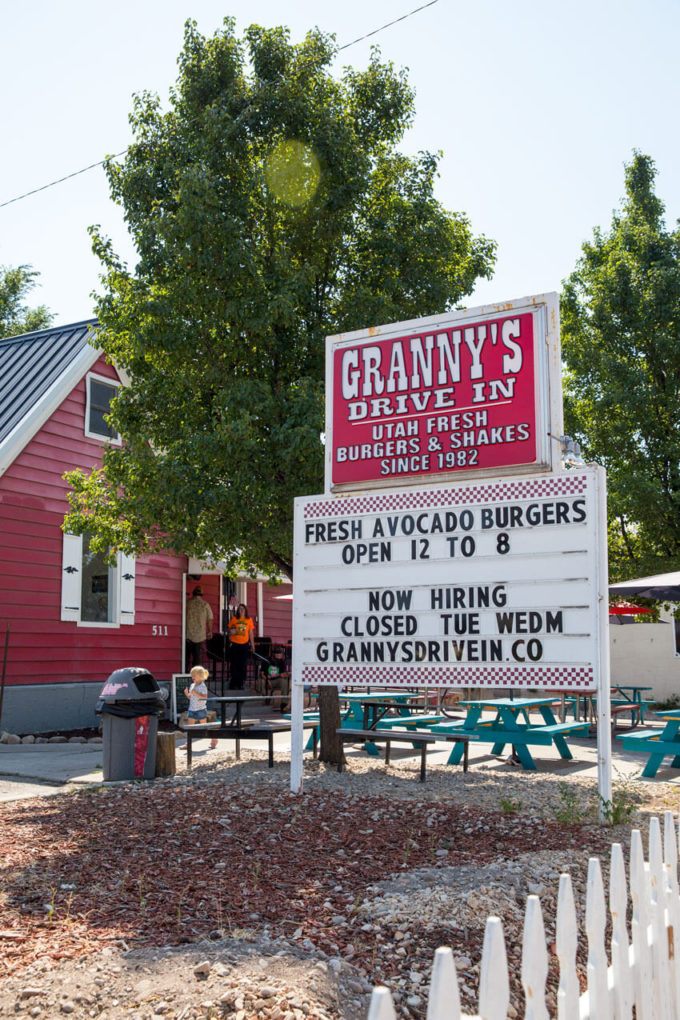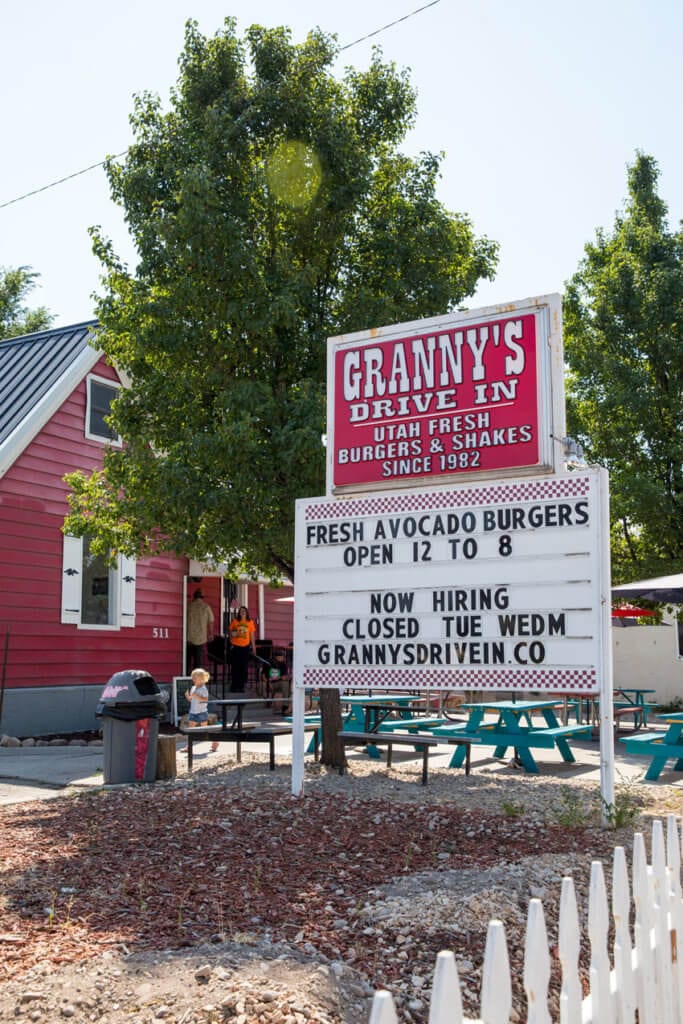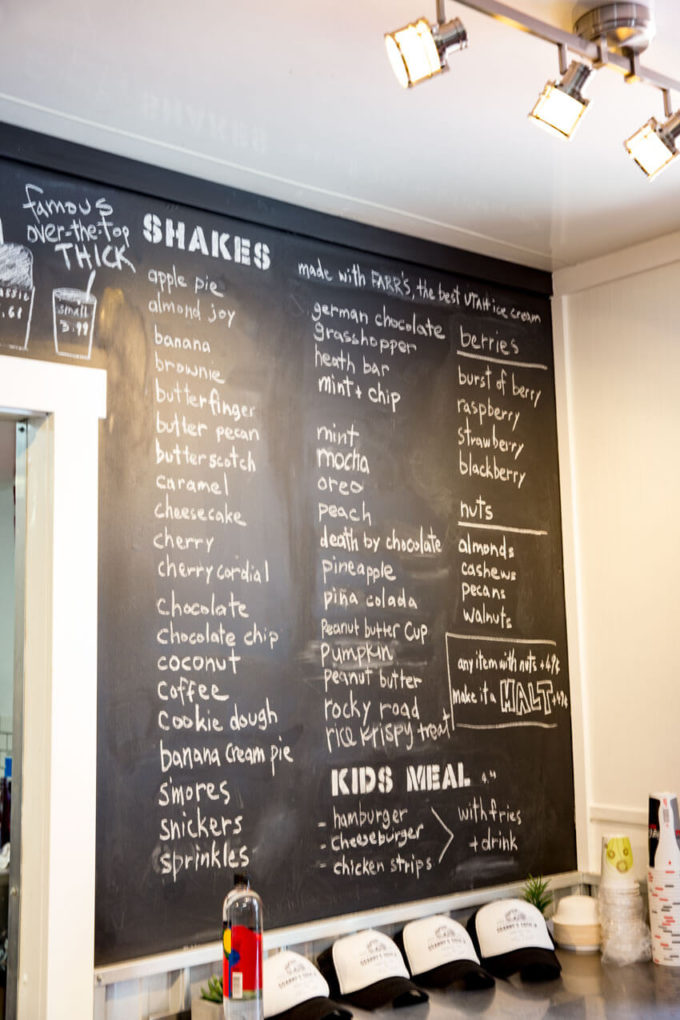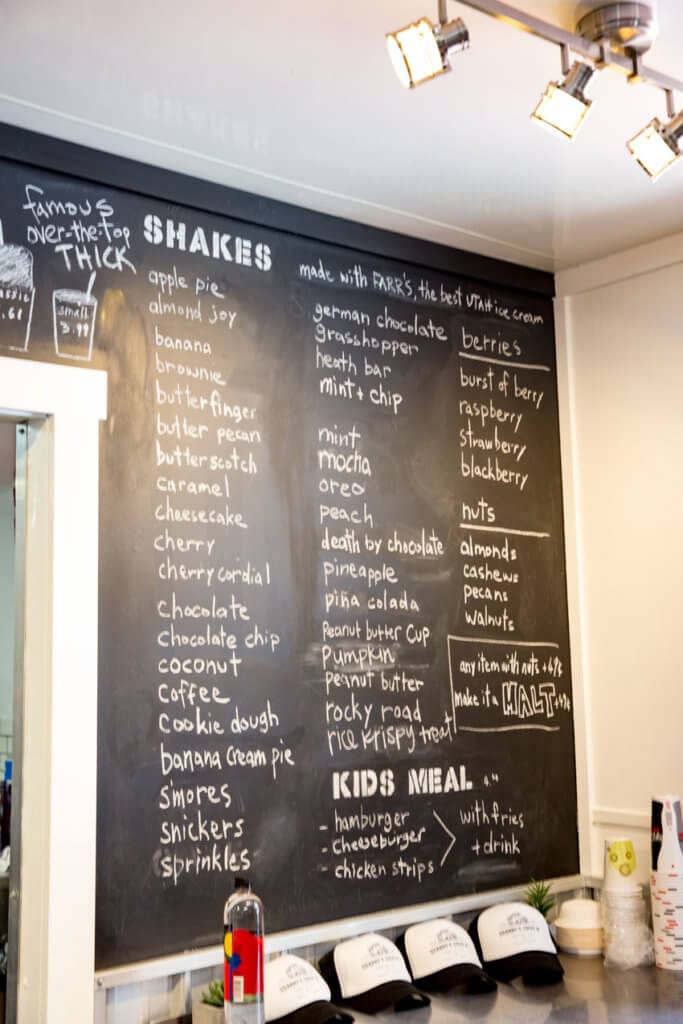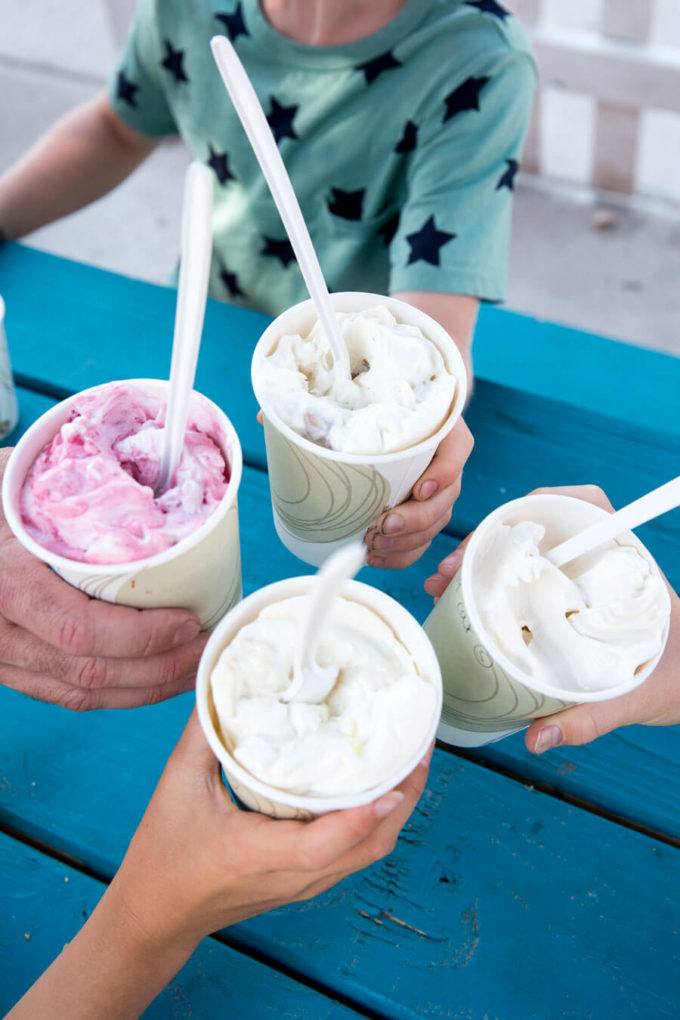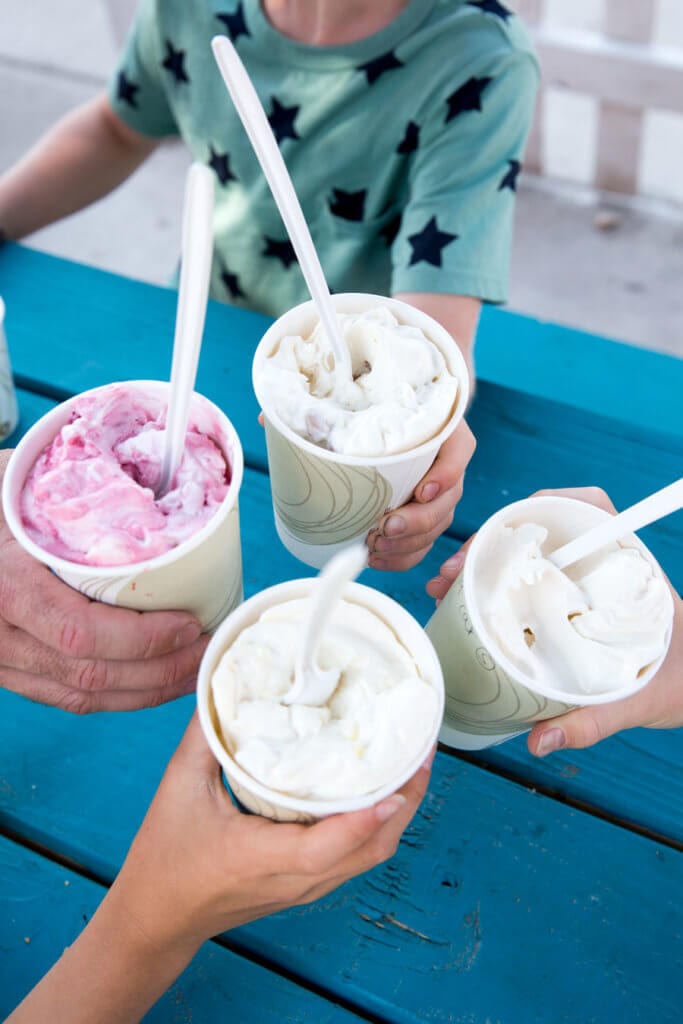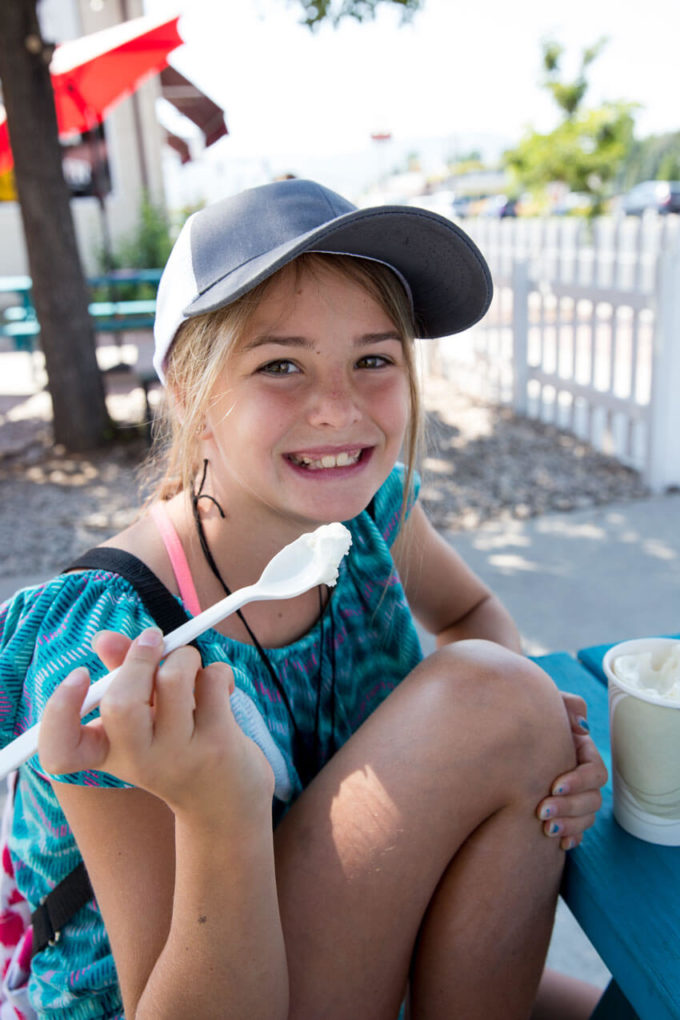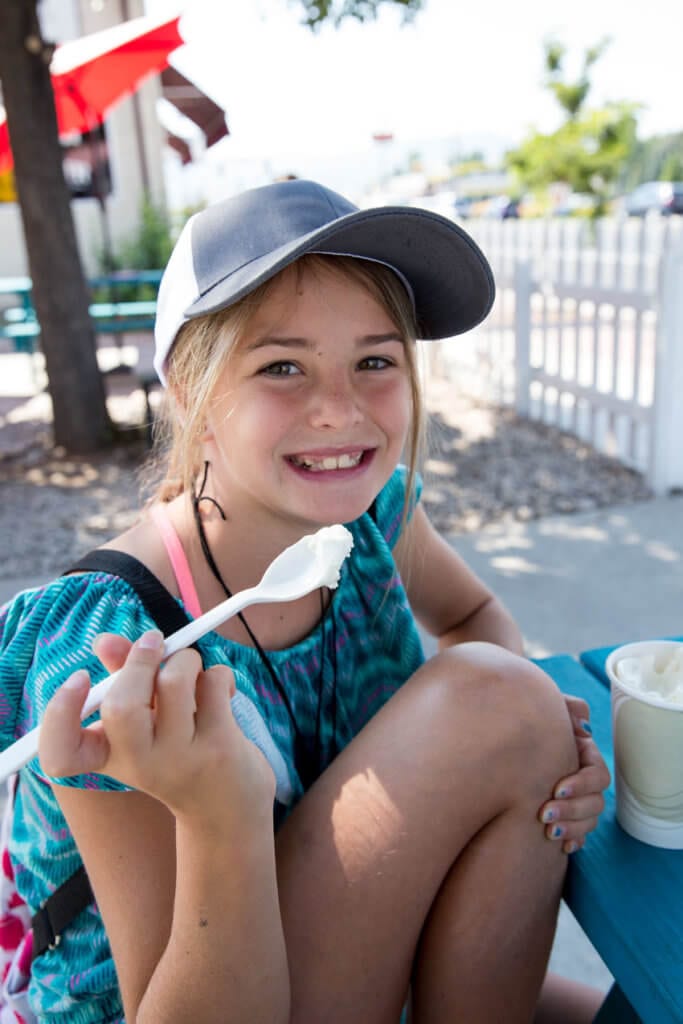 And it wouldn't be a Utah Staycation without a Utah Classic- Fry Sauce, which we dipped onion rings and fries into.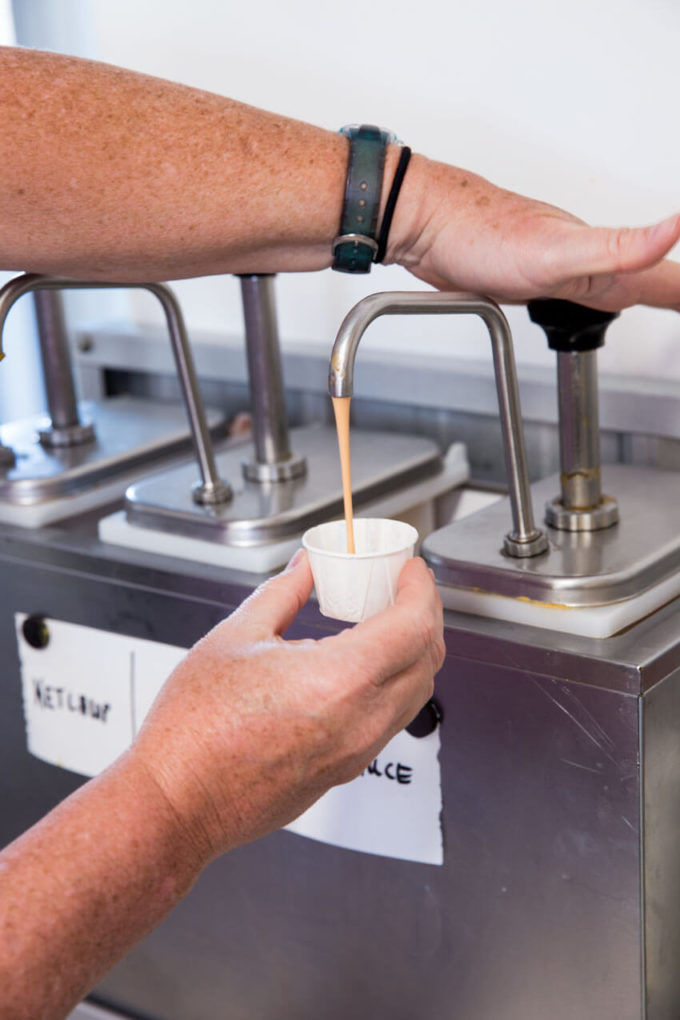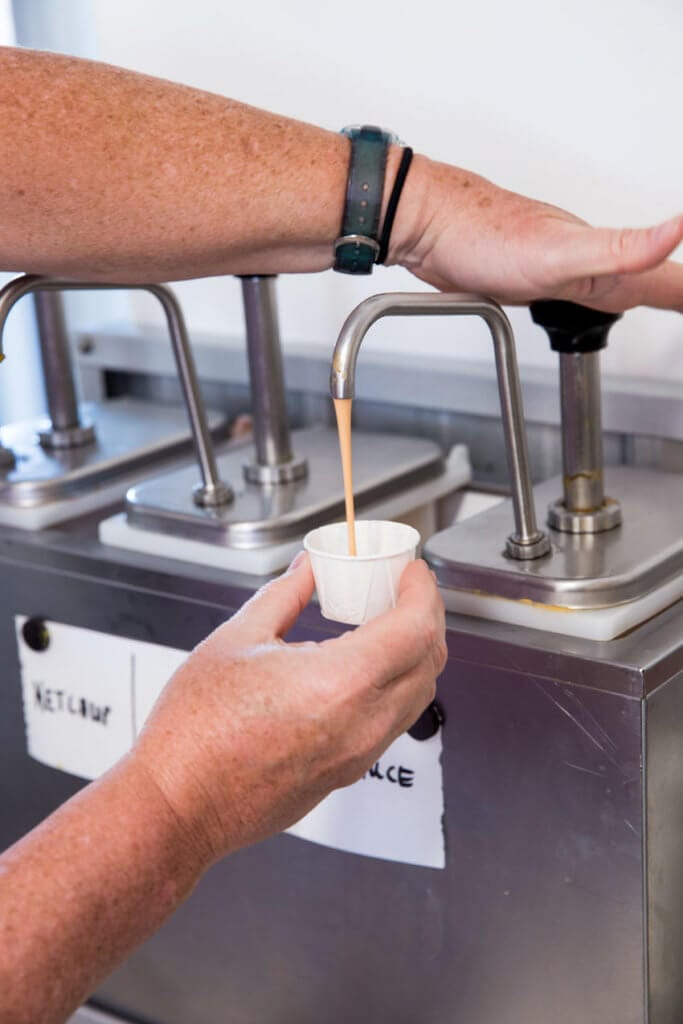 Park City Tour
The next day of our Utah Staycation we did a tour of Park City and the Olympic Park. While I was doing my research for the trip, I noticed the "booking options" link listed under Park City on TripAdvisor, and was able to book a tour of Park City. That was awesome! Even though I live only an hour away, I knew very little about the history of this mining town.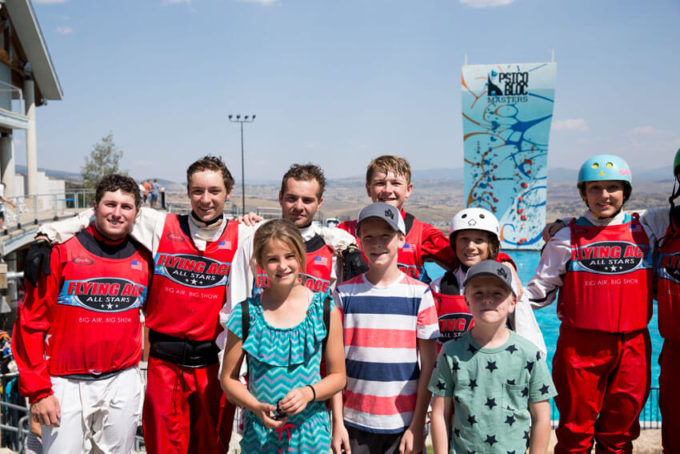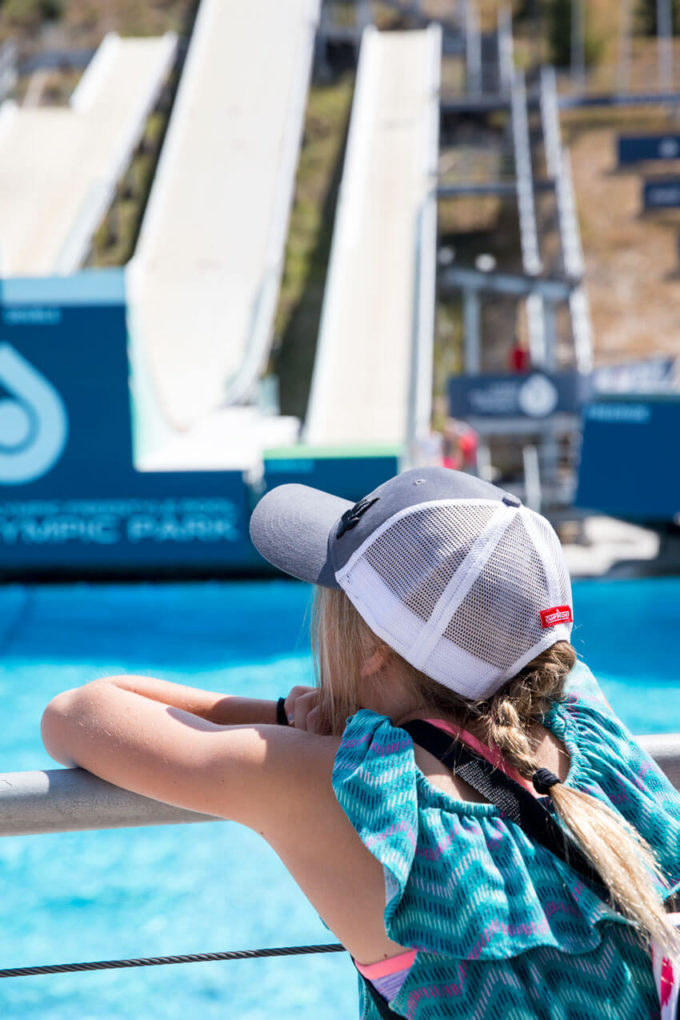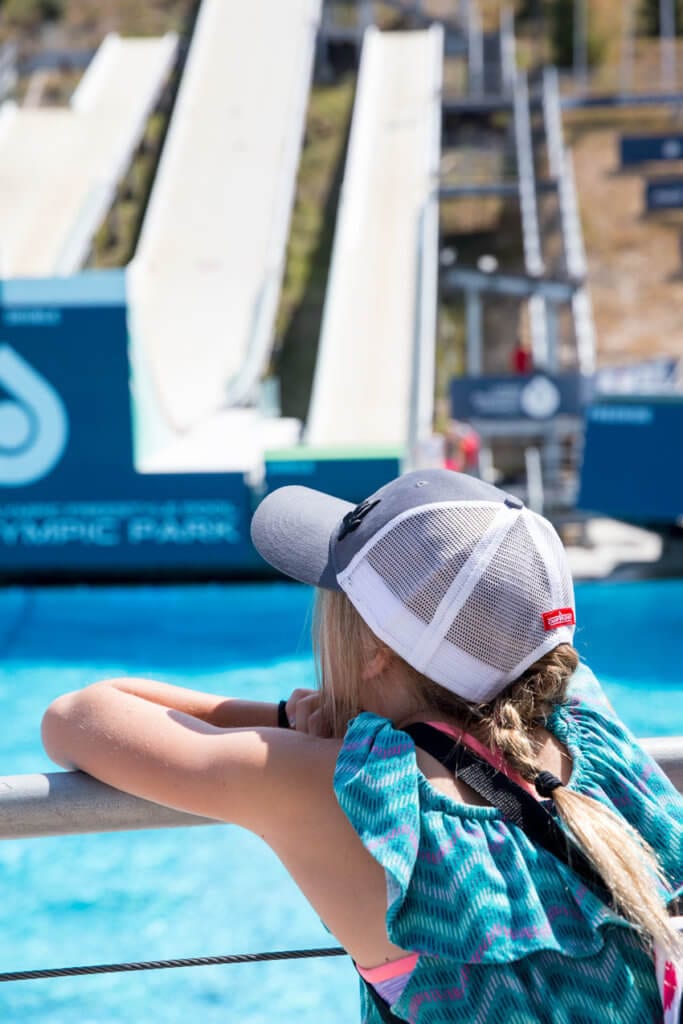 The tour included a stop at the Olympic Park, where we got to see Athletes training. My kids absolutely loved seeing people ski off of big ski jumps, do flips and tricks, and land in a pool, in full ski gear! I have to admit, it was pretty amazing.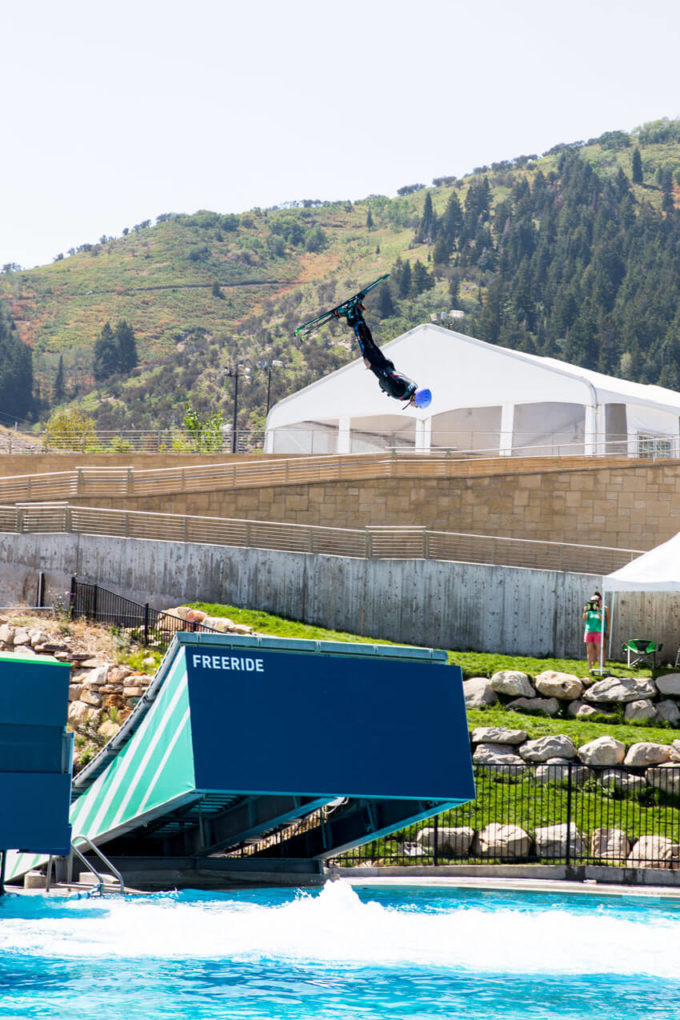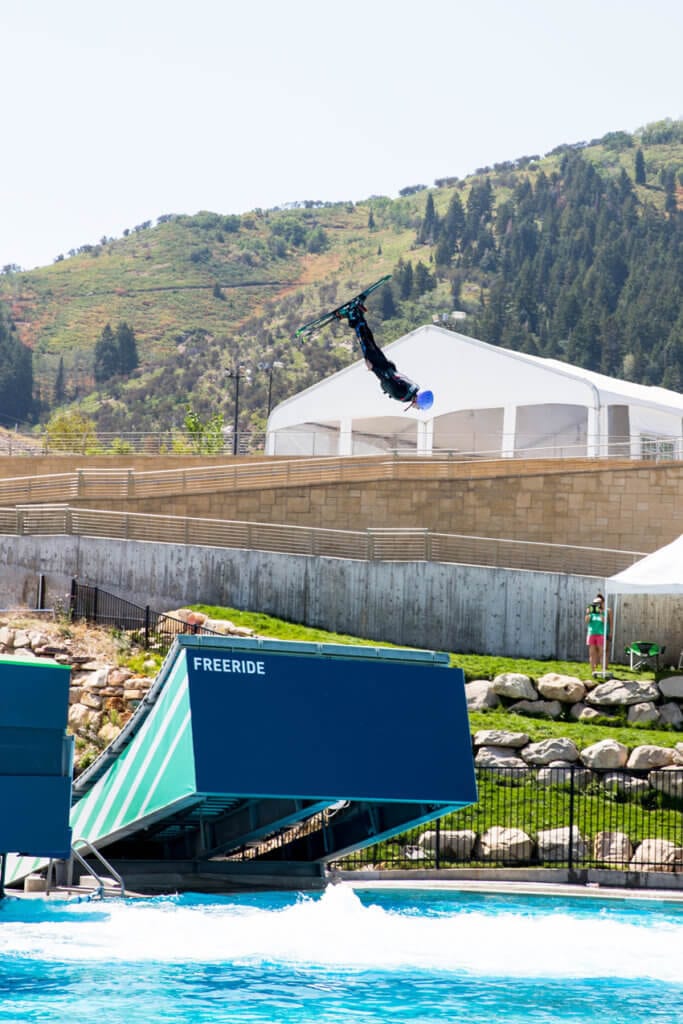 While visiting the Olympic park we got to walk through the Olympic Museum. There were uniforms, photos, the torch, and the pins, etc. You could get on a bobsled simulator, watch video clips from the games, etc. It was fascinating. I loved how well it depicted the dedication and hard work of the athletes, the grandeur of the event, and the fun!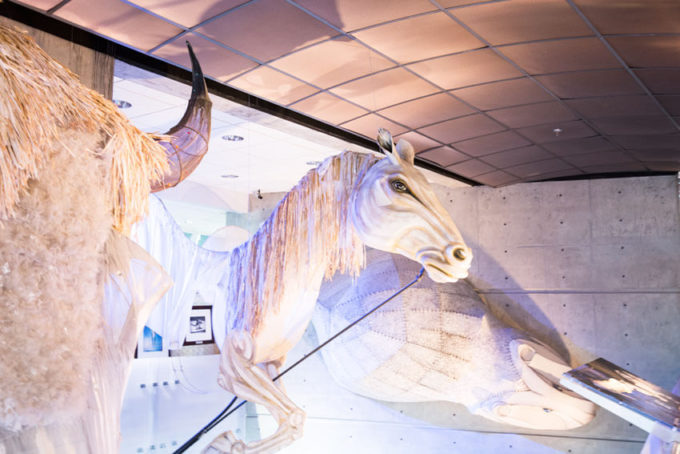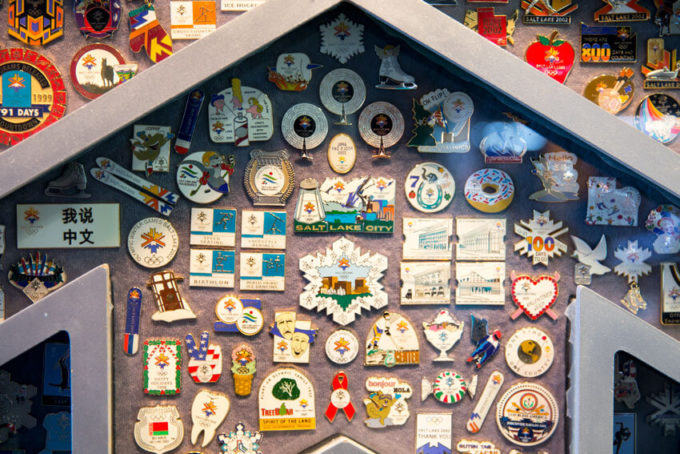 From there, we had time to explore the beautiful mountain areas, and historic Park City main street with its shops, and restaurants. While my kids liked this, they could not stop talking about the Olympic Park, and all of the fun activities it had to offer. So, we decided to spend the last day of our long weekend at the Olympic Park taking full advantage of those activities.
Almost every rating on TripAdvisor was glowing, so I knew we were in for some real fun.
Park City Olympic Park
To say my kids loved our Utah Staycation, would be an understatement. We opted for the Gold All Day pass so the kids could have unlimited access to all of the activities. It ended up being a pretty good value because we were able to secure a BOGO deal, and take the whole family for the entire day for around $150. But generally it is $70 for an adult and $45 for kids. Kids need to be 5 years old and 45 lbs for most of the activities, but there are some they can do if they are under that age or weight.
Even at full price, I think spending a day at the Olympic Park would be worth it. It is kind of a mix between a historical site, a training facility for athletes, and an amusement park. The park offers several options for fun from ropes courses to zip lines, mountain tubing, rock climbing, and more. We literally got there when it opened and stayed until close, and my kids wanted more.
Mountain Tubing
Riding down the ski slopes on a tube in the middle of summer! Exhilarating and fun and scary all at the same time.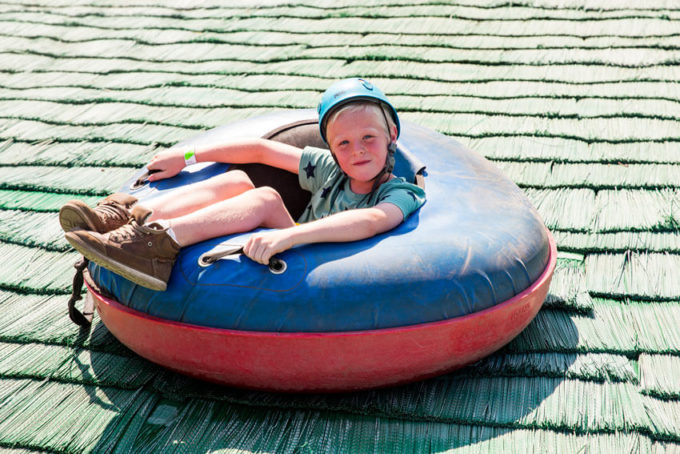 Ropes Courses
There were ropes courses, even one that my youngest could enjoy! It was so fun to see her be so brave and try something new. She definitely got scared, but her dad helped her through the scary parts, and she felt so proud of herself after.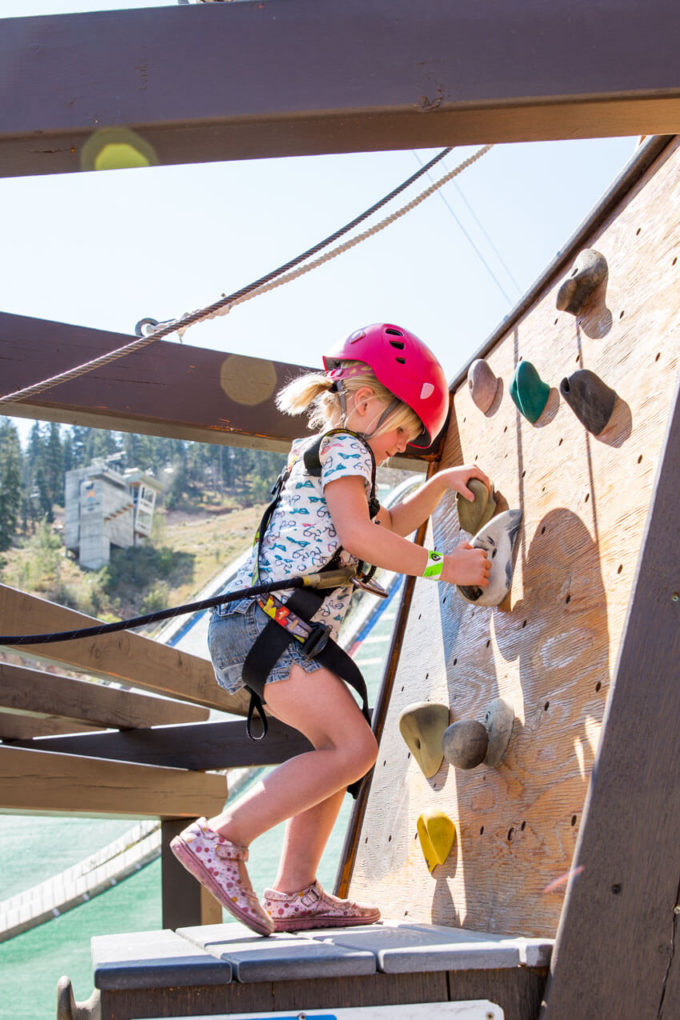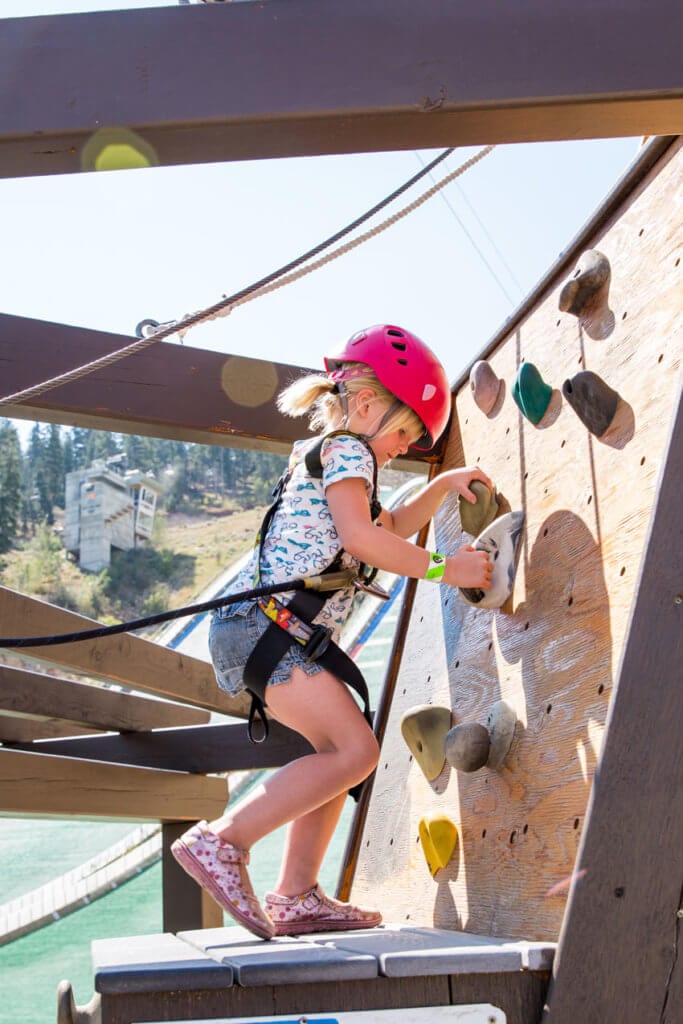 Zip Lines
There are zip lines.  In fact, the Olympic Park offers several options for zip lines. Extreme, at the end of a ropes course, or at the beginning of a tower drop!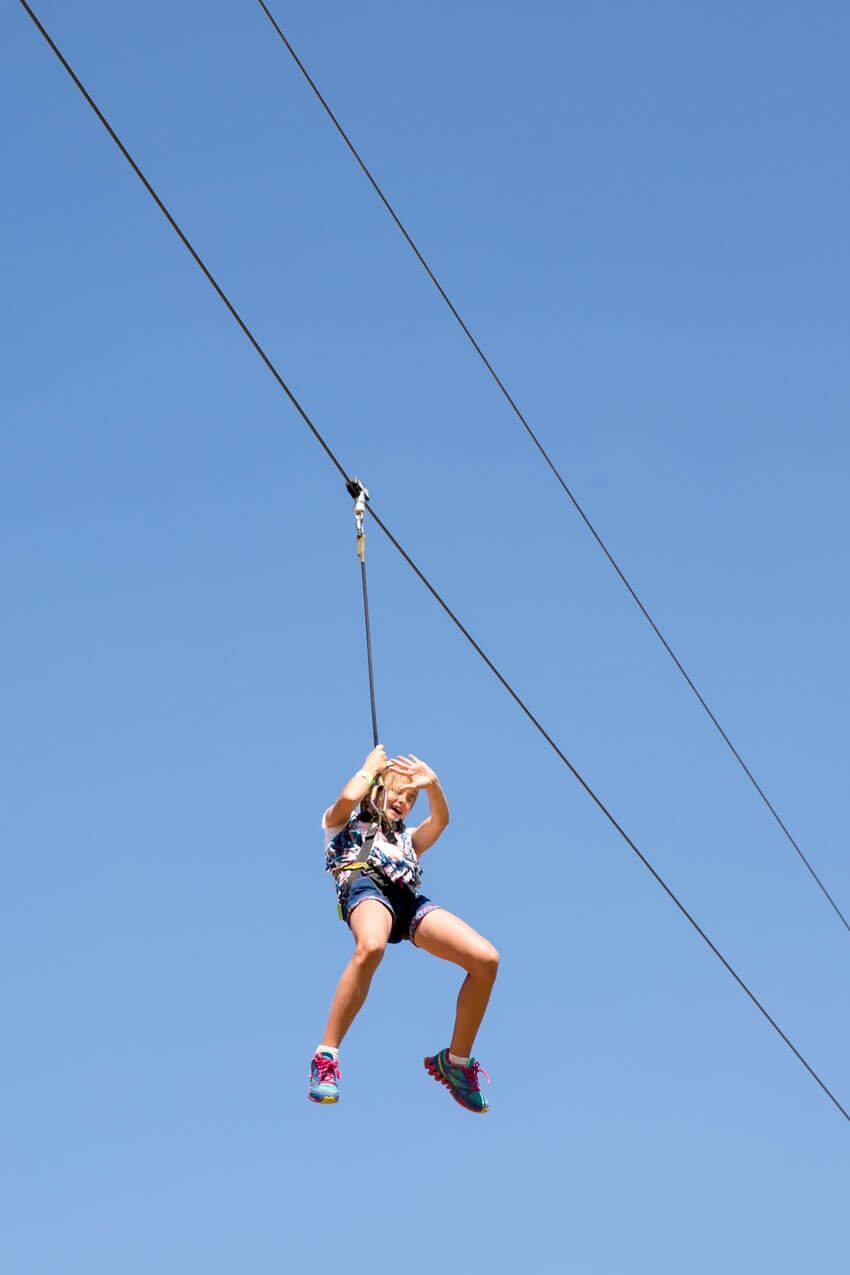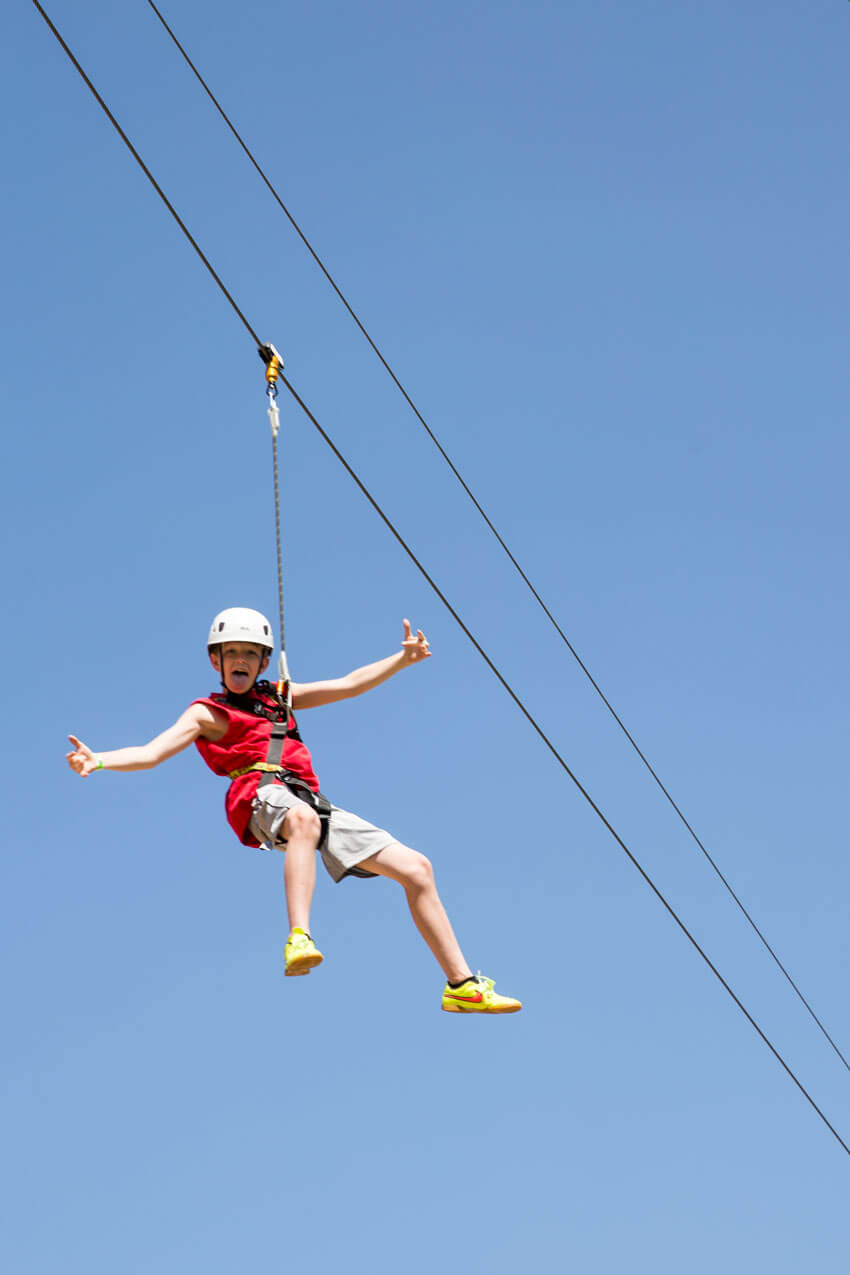 Rock Climbing Wall
Rock Climbing Walls that you fall into the pool from. This was a favorite since it was a really warm day.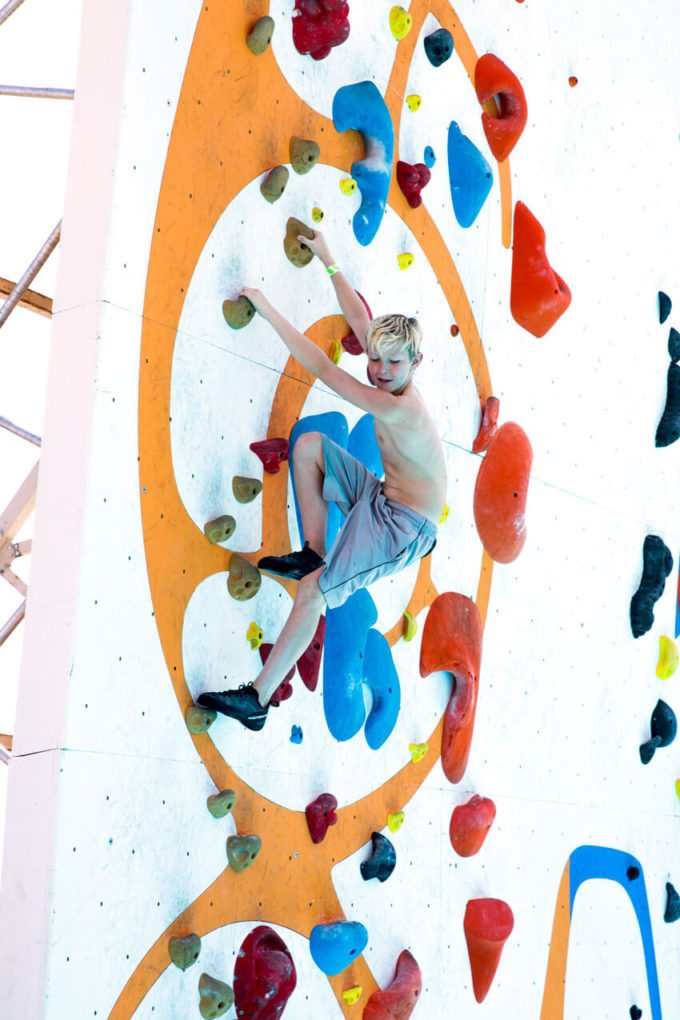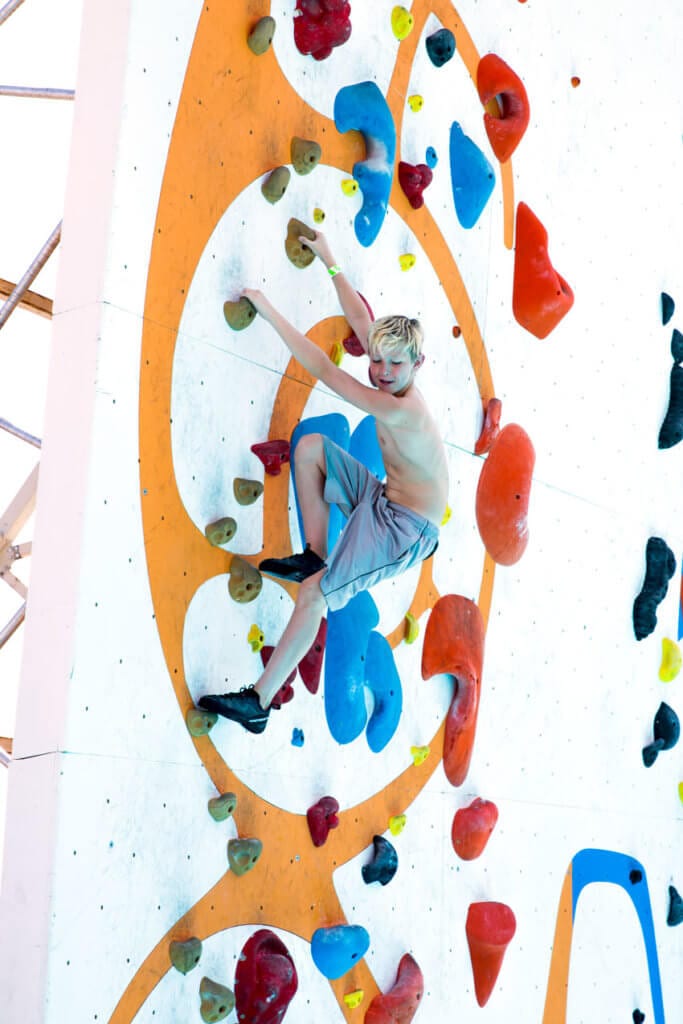 And this is just scratching the surface. You can even do a Bobsled. We didn't do that one because too many of the kids weren't old enough. But we loved every second of what we did do and can't wait to go back.
It was the perfect staycation weekend, planned with lots of help from TripAdvisor for great food, a great hotel, and amazing activities. Be sure on your next trip to use TripAdvisor to plan, read reviews, and make the most of your time, and don't forget to look for the new booking option feature!