This post is sponsored by Kellogg's, all opinions are 100% my own.
Only the cutest ever Valentine's Day gift that literally takes a few dollars, and a few minutes to make, and is sure to make the recipient happy!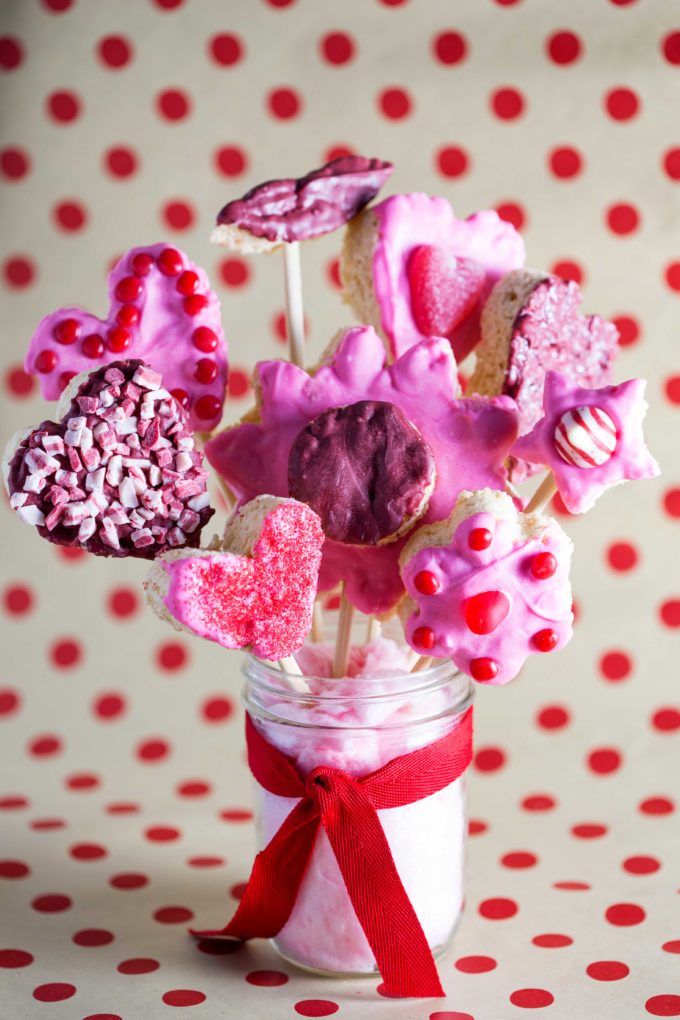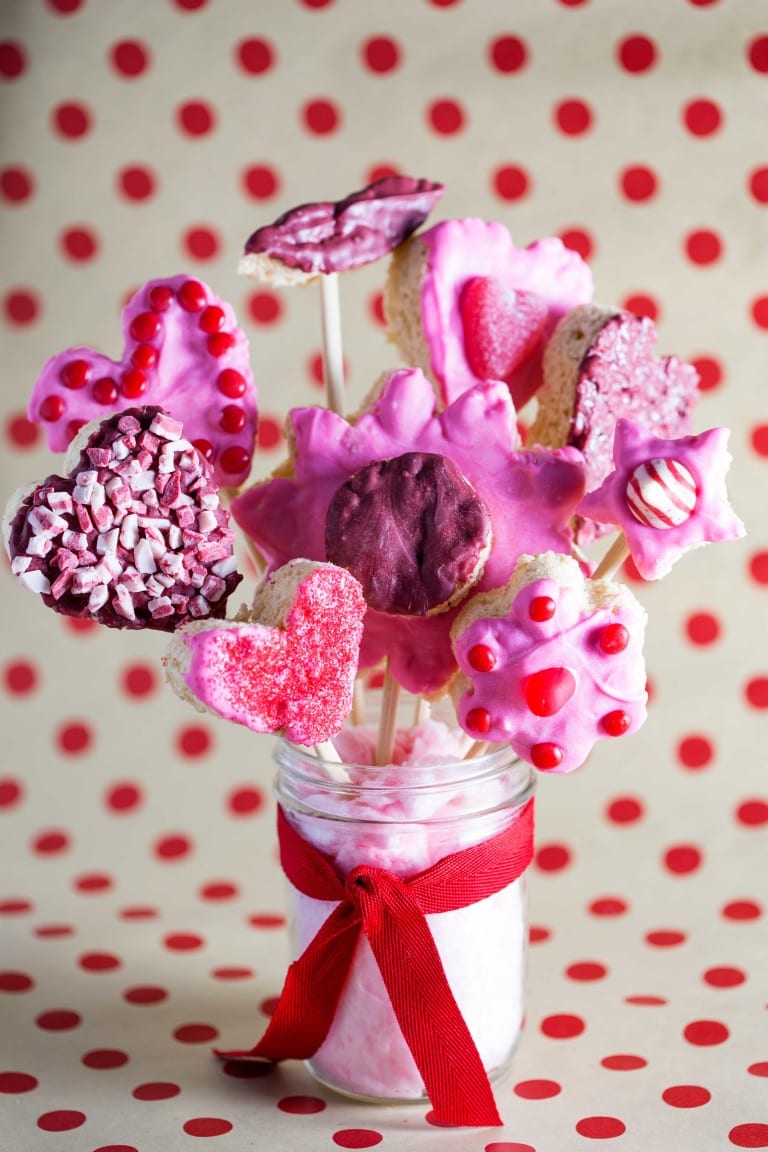 You guys, have you ever bought flowers around Valentine's Day? Holy Moly, pricey! I really wanted to get some flowers for my girls for Valentine's Day, but then I realized they would appreciate something more fun then flowers! Fun and edible. Honestly, I don't think I will ever give another gift for Valentine's Day again. And husband…take note, I love food, and this "bouquet" is a real win!!
Get full directions for how to make them right here on the Kellogg's Family Rewards Site.
So I got some Rice Krispies Treats! Cookie Cutters! Melting Chocolate! And Candies, and went to work!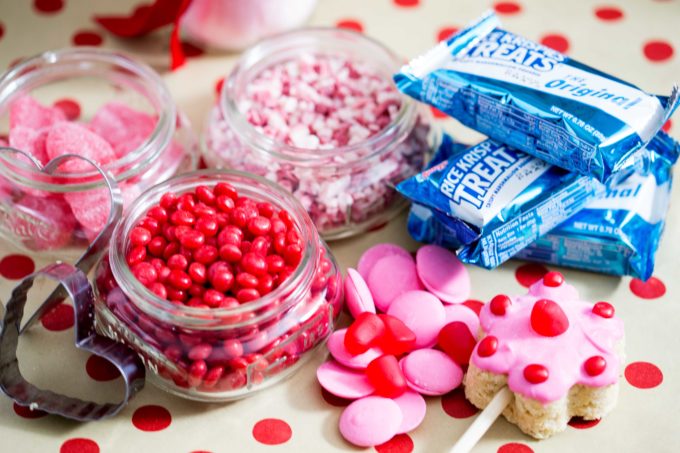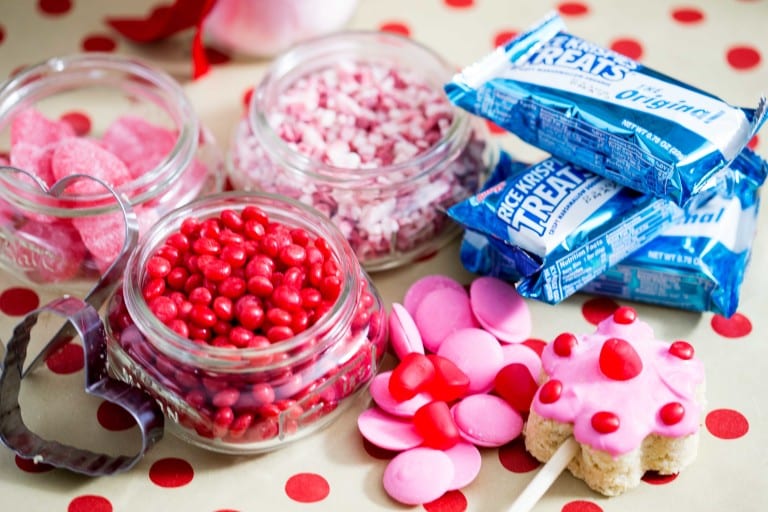 I first chose shapes for the bouquet! Smushed some Rice Krispies Treats together, and cut them out with a cookie cutter.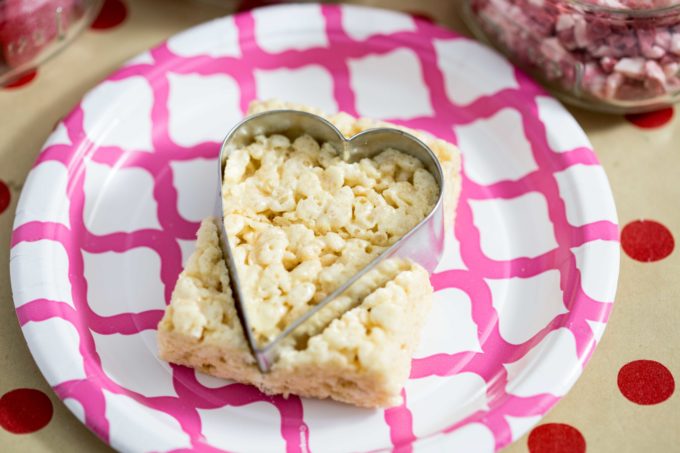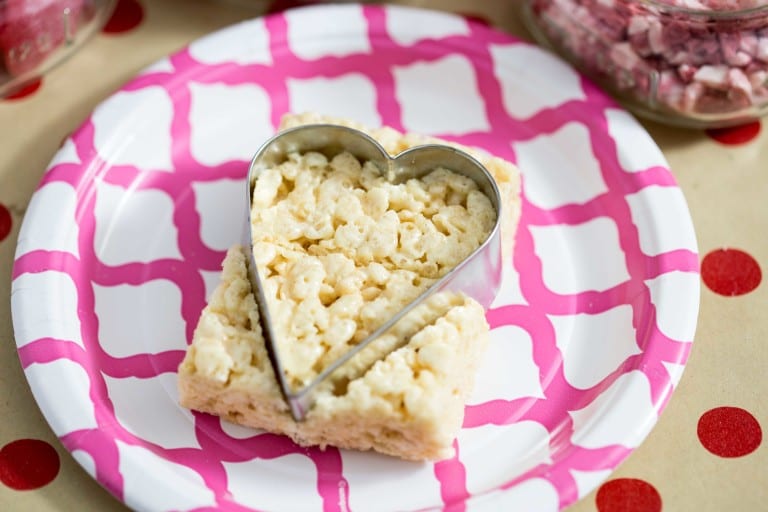 Then I melted some chocolate and dipped them in.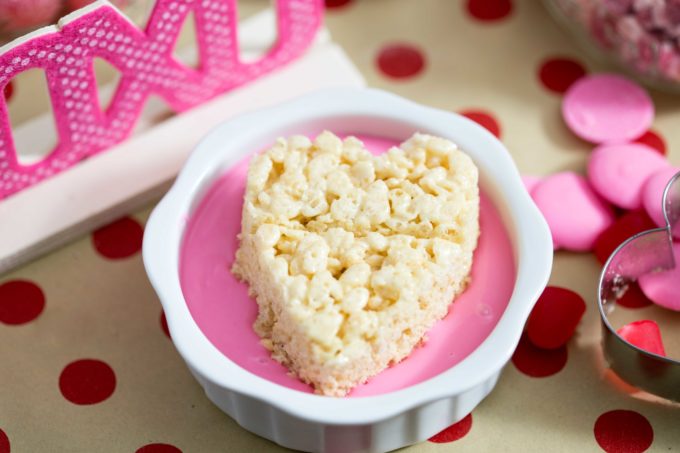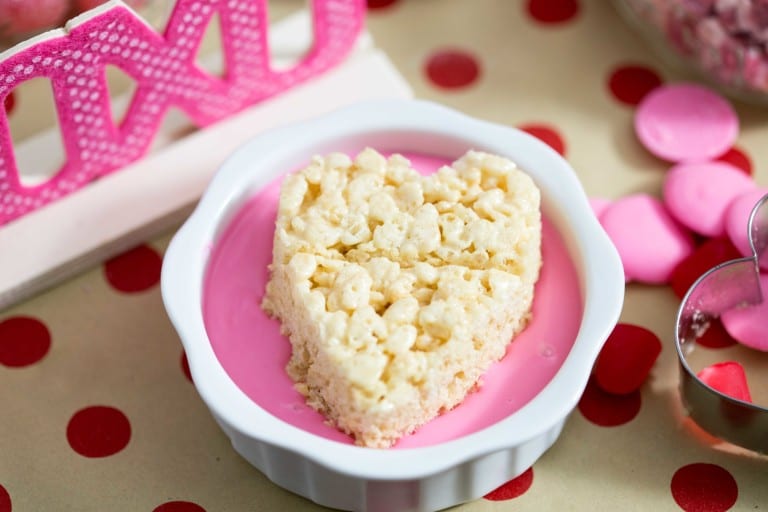 Then I decorated! Oh my was this fun. Did you have any idea there were so many cute things to top melting chocolate with? Especially at Valentine's Day!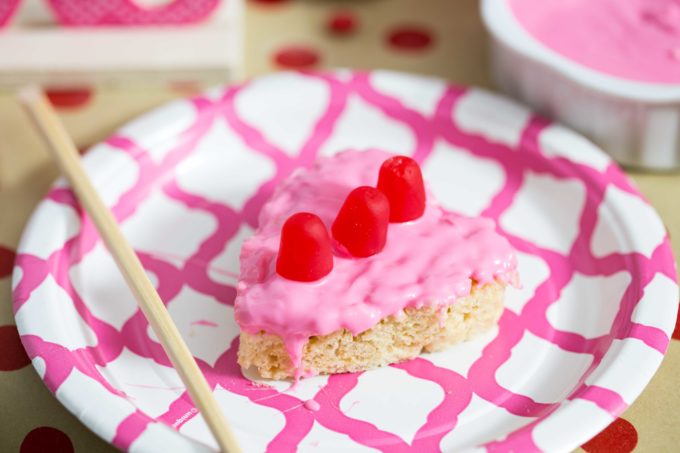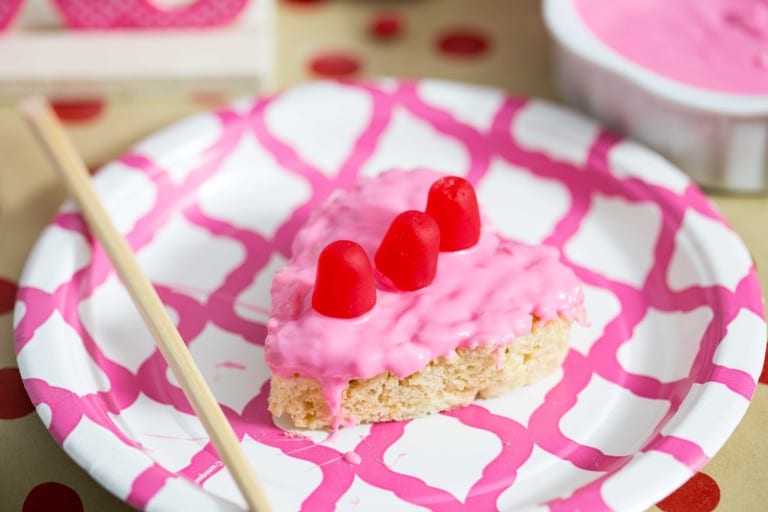 Then I stuck a stick in! And let it all dry!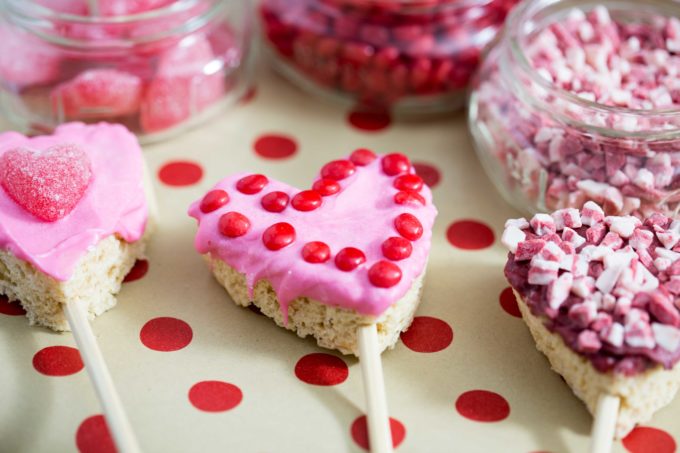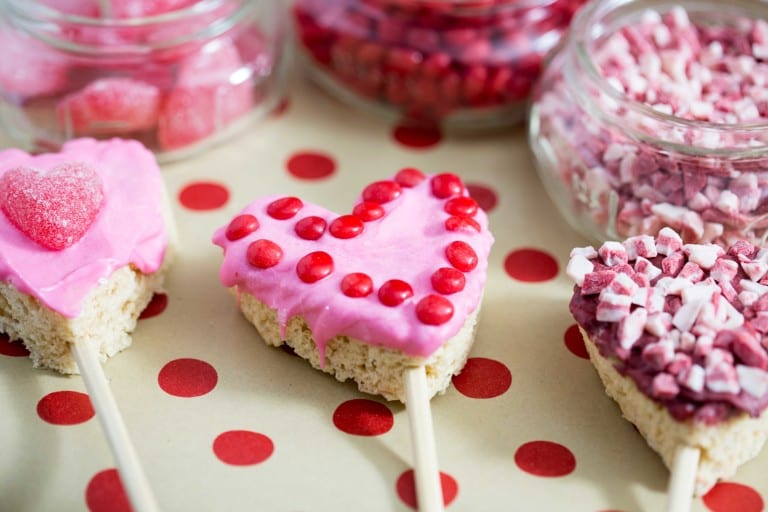 Then I got a really cute mason jar, filled it with cotton candy, and arranged my bouquet!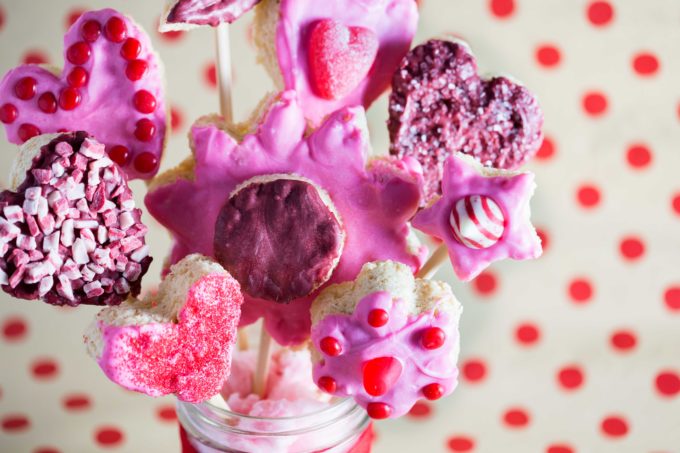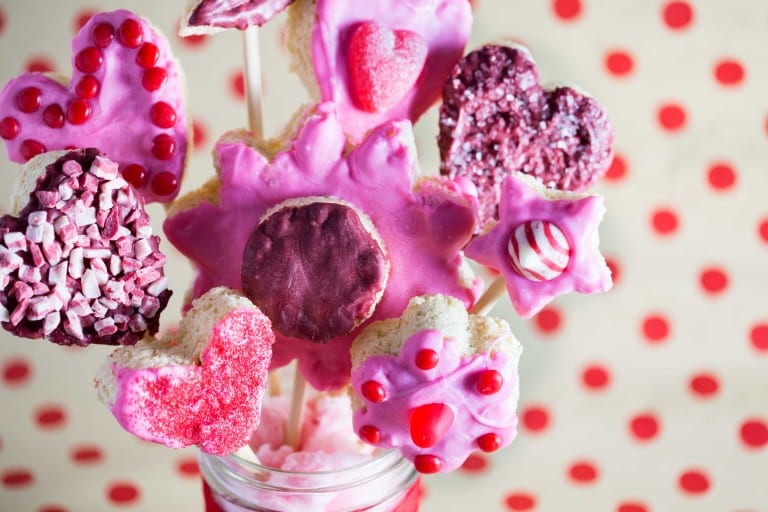 And want to know something exciting? This fun craft idea is on the Kellogg's Family Rewards website. You can check it out here. And get all the details for how to make this great Valentine's Day gift/craft/ delicious-ness!