A Super Hero breakfast that is "super" yummy, and oh so fun! Plus a money saving coupon for $1 OFF.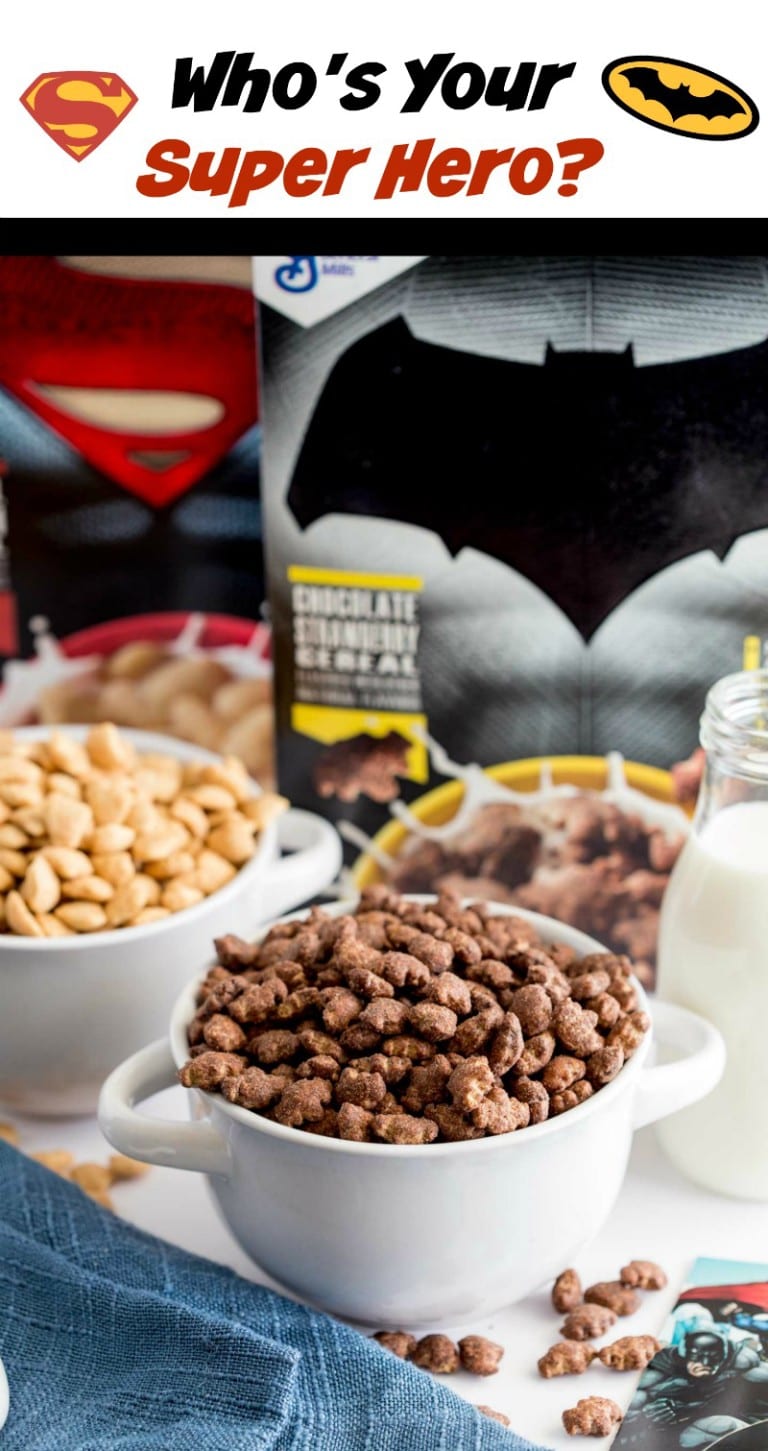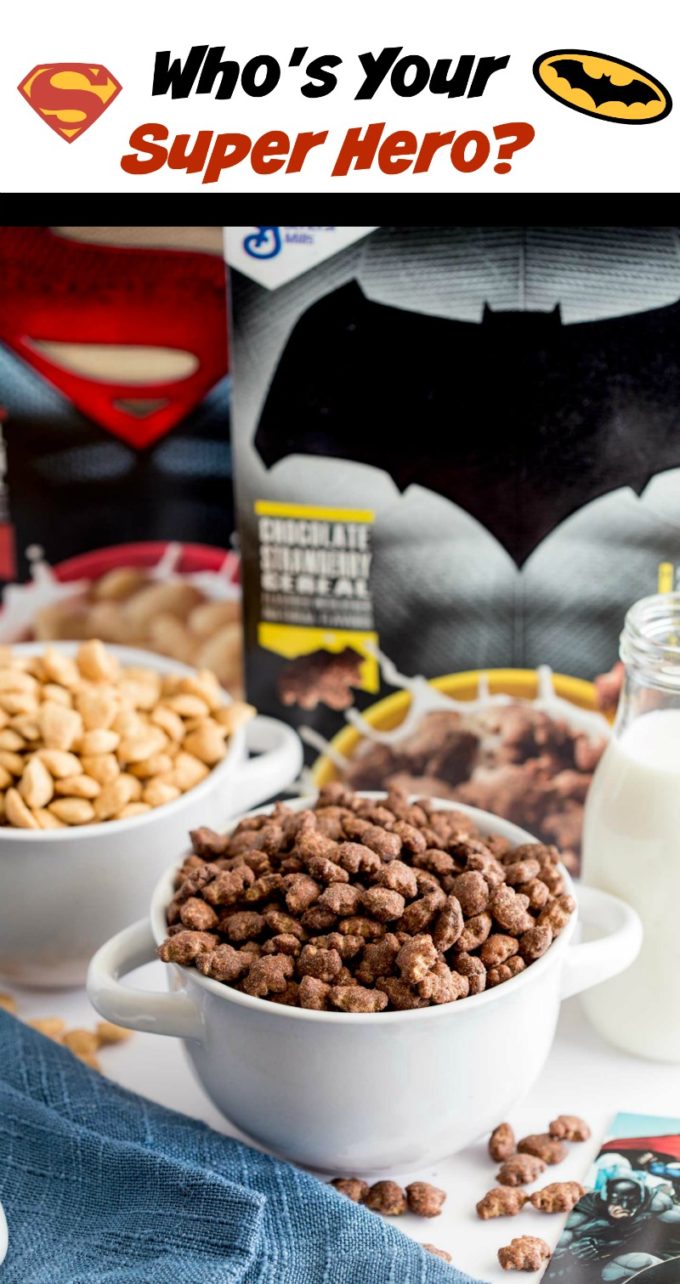 Okay, I have to ask, who is your favorite Super Hero? Superman or Batman? I remember the first time I was introduced to Super Heroes. I was young, maybe 5 or 6, and I was at my Aunt and Uncle's house. My cousins had a pretty massive comic book collection. I snuck down into their room, and started looking at them.
Then the screaming started.
The, "these are collector items, and you are getting your grubby little hands on them" kind of yelling. Hahah, so despite it not being the most amazing experience, I was hooked. If they were important enough for my cooler older cousins to come unglued over, I better figure out what they were all about.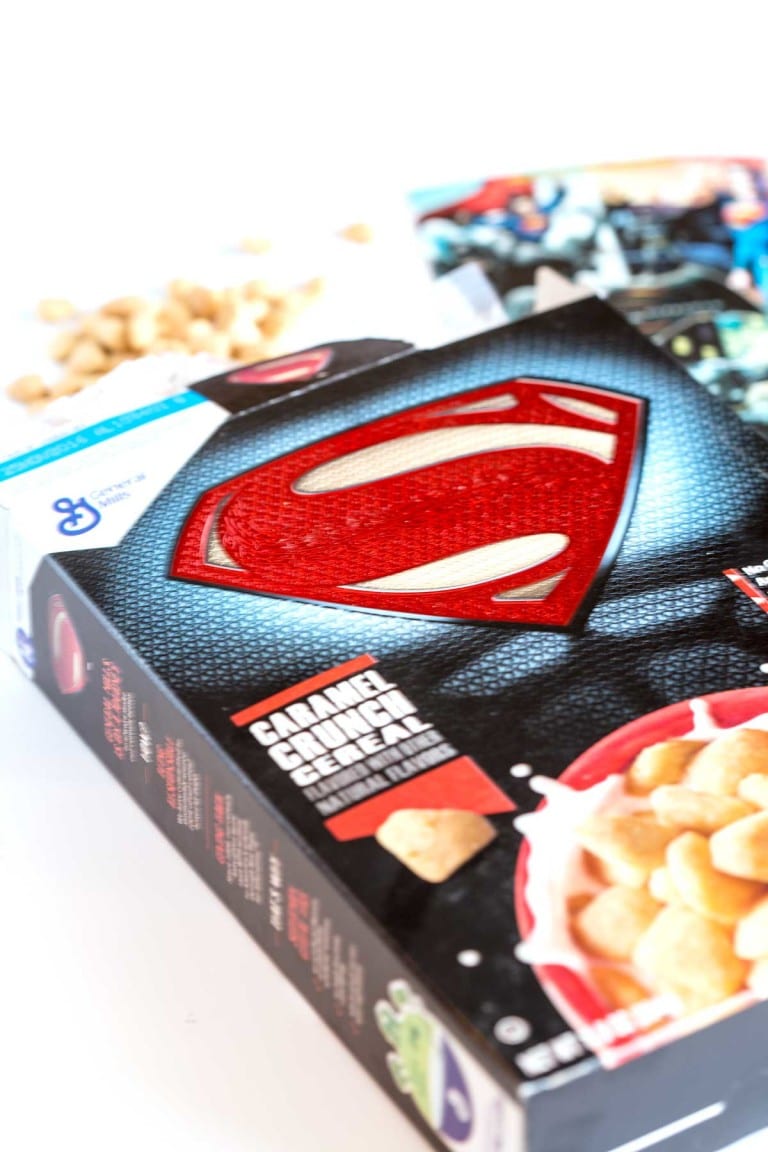 So, while I usually post recipes, I had to let you guys know about the new Superman™ Caramel Crunch and Batman™ Chocolate Strawberry cereals. Basically, you can pick your favorite Super Hero with your breakfast choice. Which side of this epic battle are you taking? Show it, and prove it, with your breakfast!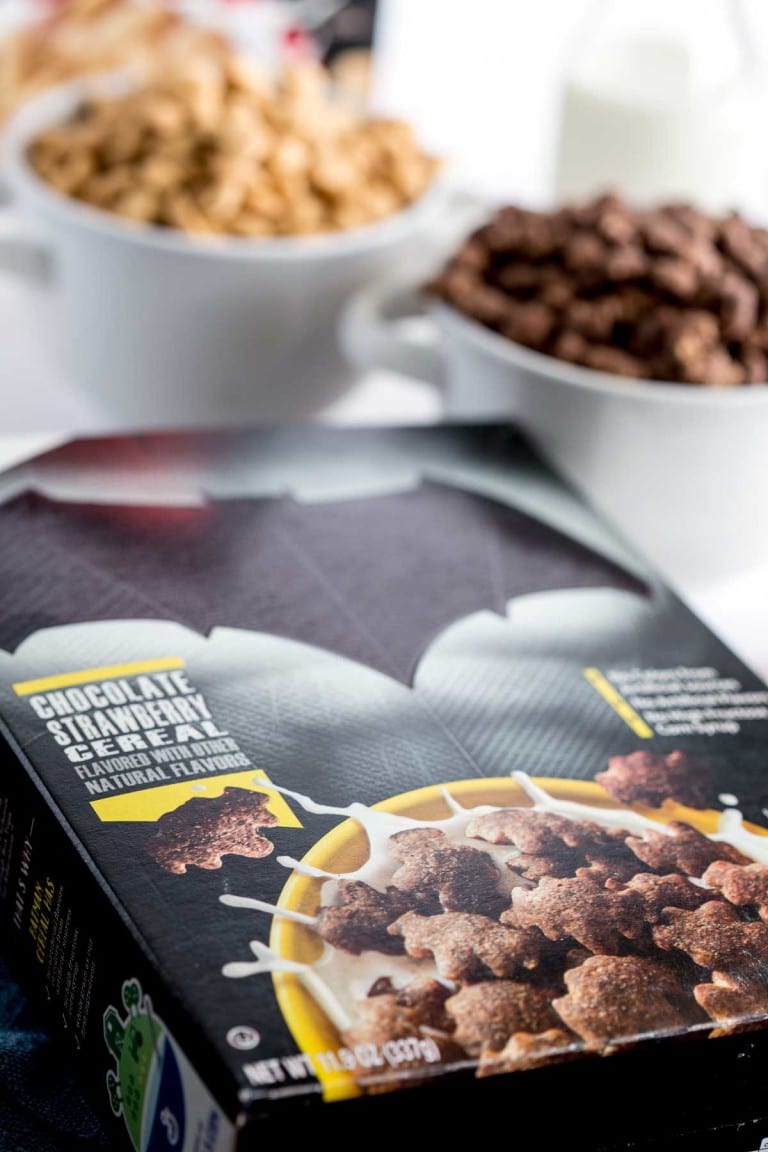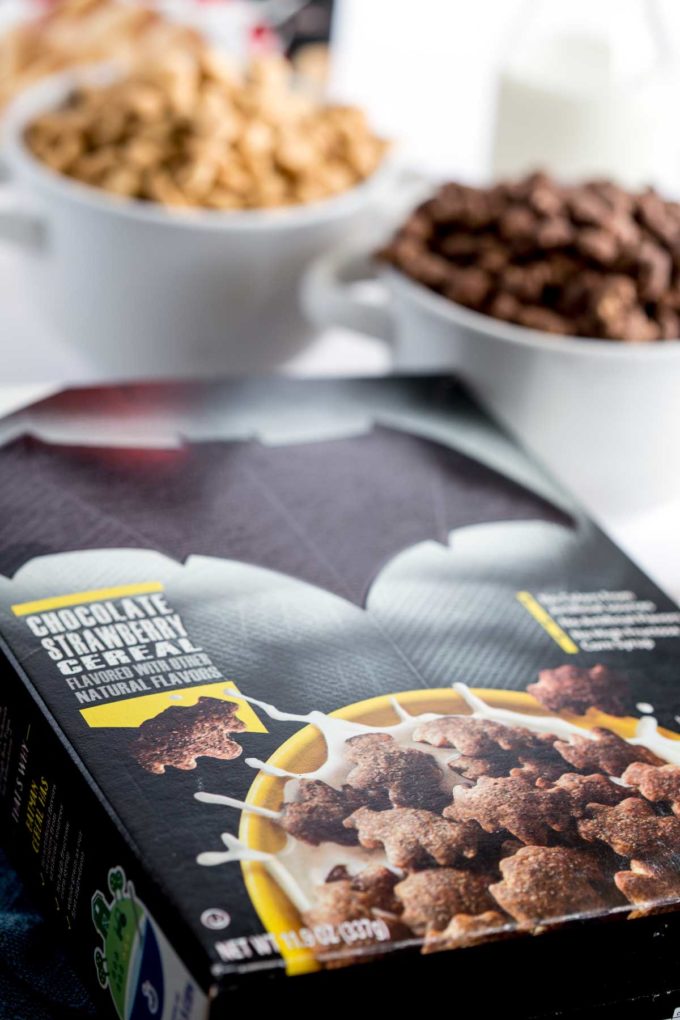 The cereal is fun for my kids because it is shaped like the super hero emblems. There is a caramel crunch one, and a chocolate strawberry version. Plus specially marked boxes come with a comic book. So find General Mills' amazing comic book offer inside of specially marked packages of cereal including Honey Nut Cheerios, Trix, and Lucky Charms. You can read while you eat. I always encourage that in my children.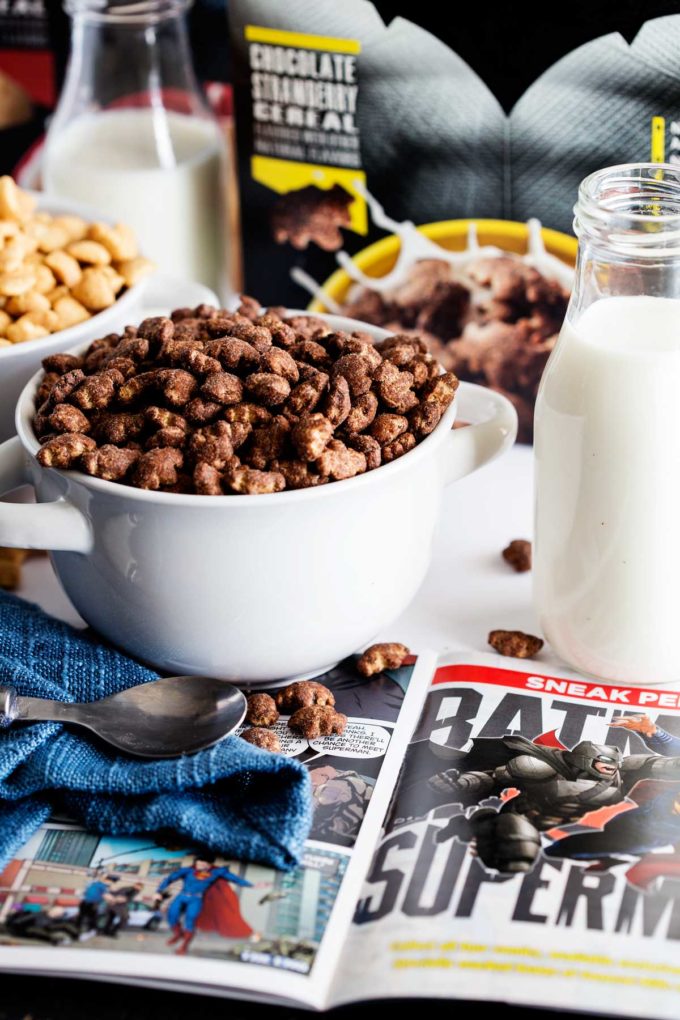 Anyway, now you know about this awesome sauce cereal, and you can download a $1 OFF any Superman or Batman Cereal coupon at DCSuperHeroesCereal.tumblr.com.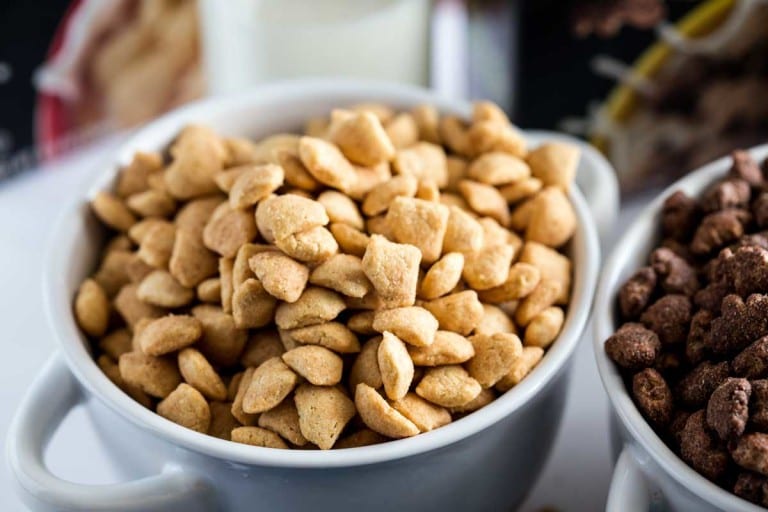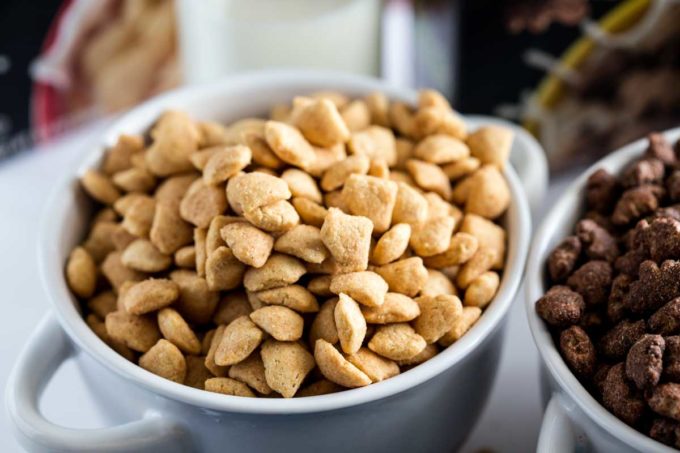 Which Super Hero are you going to pick?