Who wants a healthy, no sugar added, dessert? Me! These Berry Granola Popsicles are the ticket.
Use low carb granola for a healthier snack.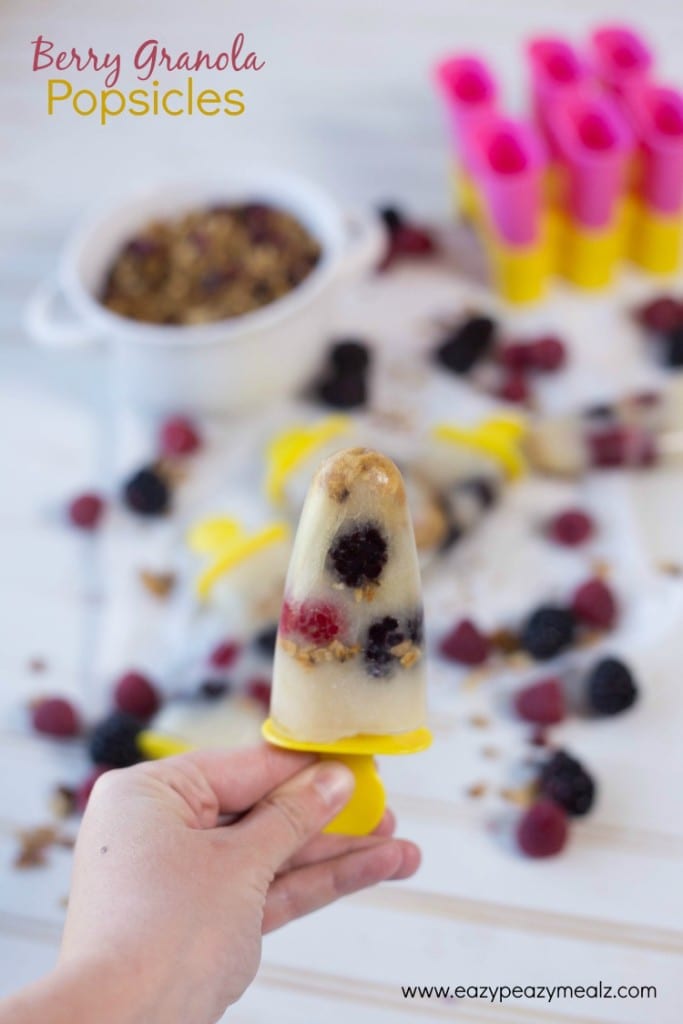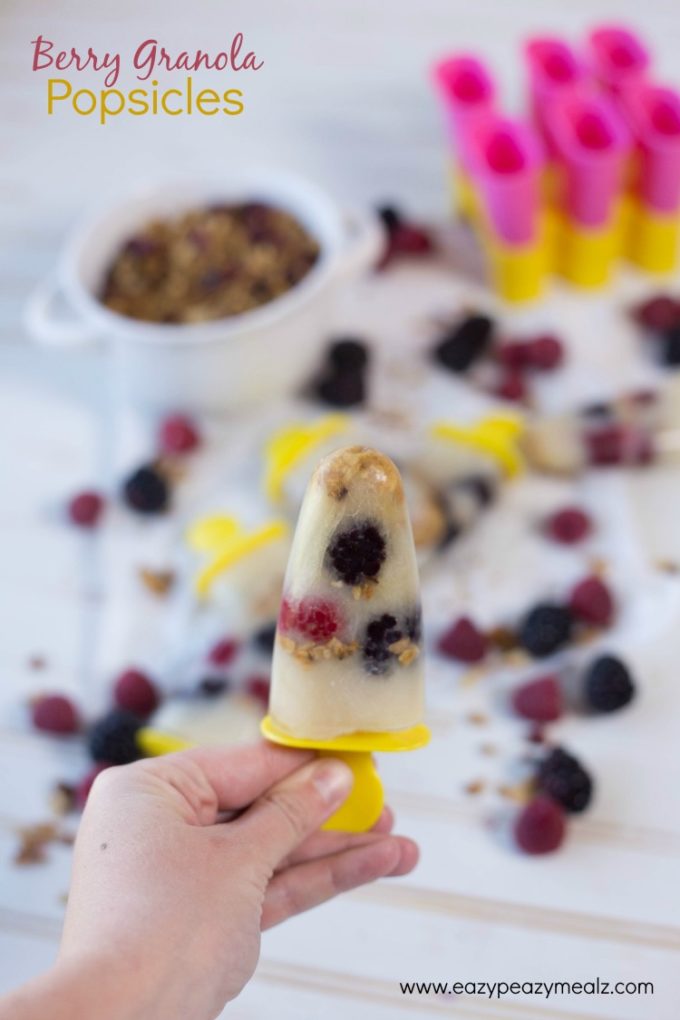 Let's talk dessert for a minute: Homemade ice creams, slushes and punches, brownies, cookies, cheesecakes, s'mores. You guys know I love dessert. Like seriously love it!
I am a sugar addict. And I have sadly passed that on to my kids.
But sugar is not good for you.
Sugar… We all love those tasty sugary desserts, but sugary foods tend to make our blood sugar skyrocket, which can cause problems with attention and focus, moodiness and frustration. Desserts with natural sugar or low amounts of sugar can steady blood sugar levels, especially in children, and can benefit the brain and help with learning. It's amazing what healthy sweets can do for your child's digestion, metabolism and development.
Because my son is struggling so much in school, and we are working really hard to change up his diet so he will have maximum brain power, I have joined forces with Integrated Learning Systems to bring you today's post.
My son attends their tutoring center, and I have seen great results. They do not just focus on academics, but on overall wellness, from physical and mental, to dietary, and more. In talking to the center owner, I have seen just how much of a difference diet can make in my son's success or failure in school.
Why do you think when they are doing those standardized tests they send home a note saying, "Make sure your child comes to school having eaten a healthy breakfast." Yup! It matters. But we all need treats, so I have a couple fun ones to share with you today.
The first are these Berry Granola Popsicles. Perfect for summer!
Get the Recipe on Integrated Learning System's blog.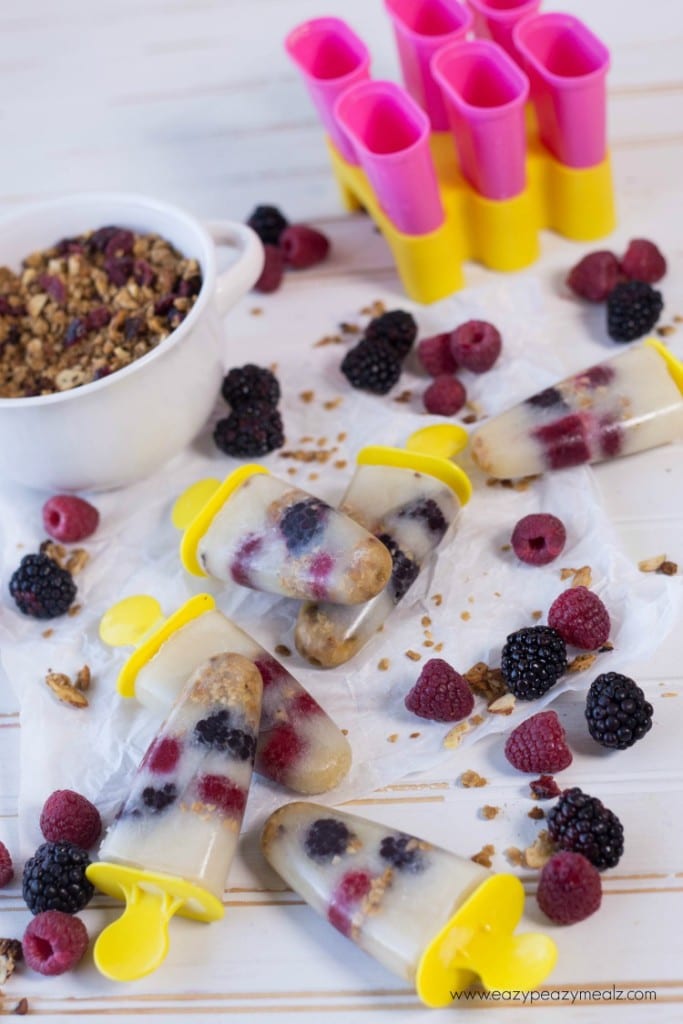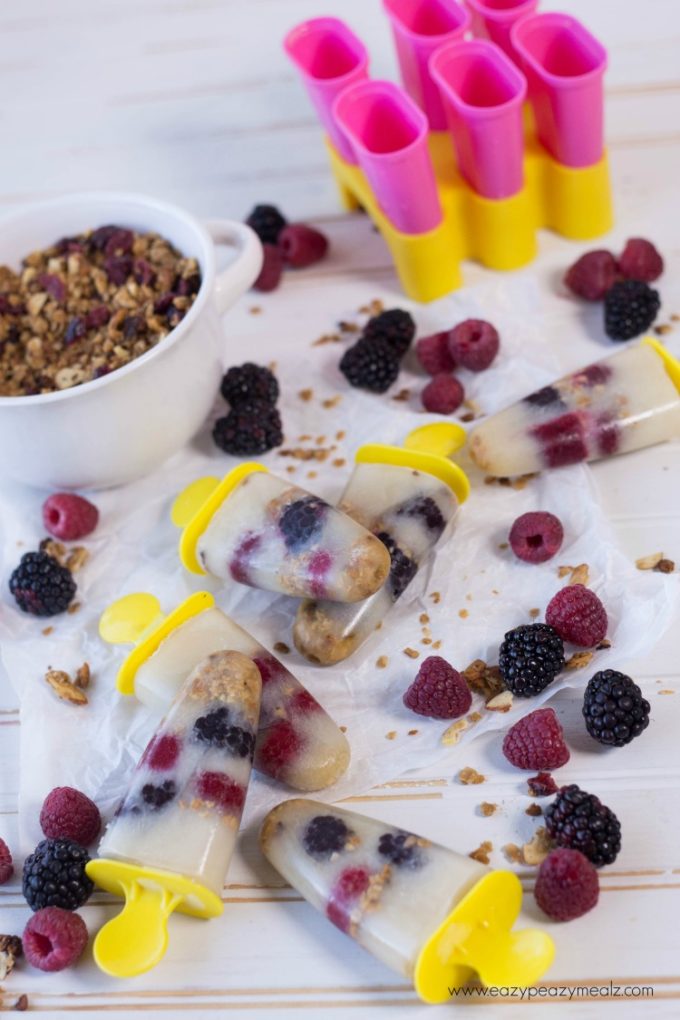 They are really yummy, and easy to make. So head over and check them out.
Second, I have some awesome no-sugar added desserts from a few of my favorite bloggers for you! They are healthy, fun, and totally appealing to kids (and adults)!
Paleo Lemon Bars from Food Faith Fitness
Chocolate Mousse Cups from Life Currents
Skinny PB & C Cookies from Grounded and Surrounded
Ensalada de Fruita from Mama Loves Food!
Lemon Ice Cream from Makes the Best of Everything
Clean Eating Baked Donuts from Grounded and Surrounded
Smashed Berry Cream Cheese Hand Pies (With Truvia) From Tip Toe Fairy
Enjoy!