This Five-Cheese Slow Cooker Macaroni is creamy, rich, and hits all the right notes! With 5 cheeses you get creamy, sharp, bold, smooth, decadent flavors. And a huge plus, it is made in the slow cooker.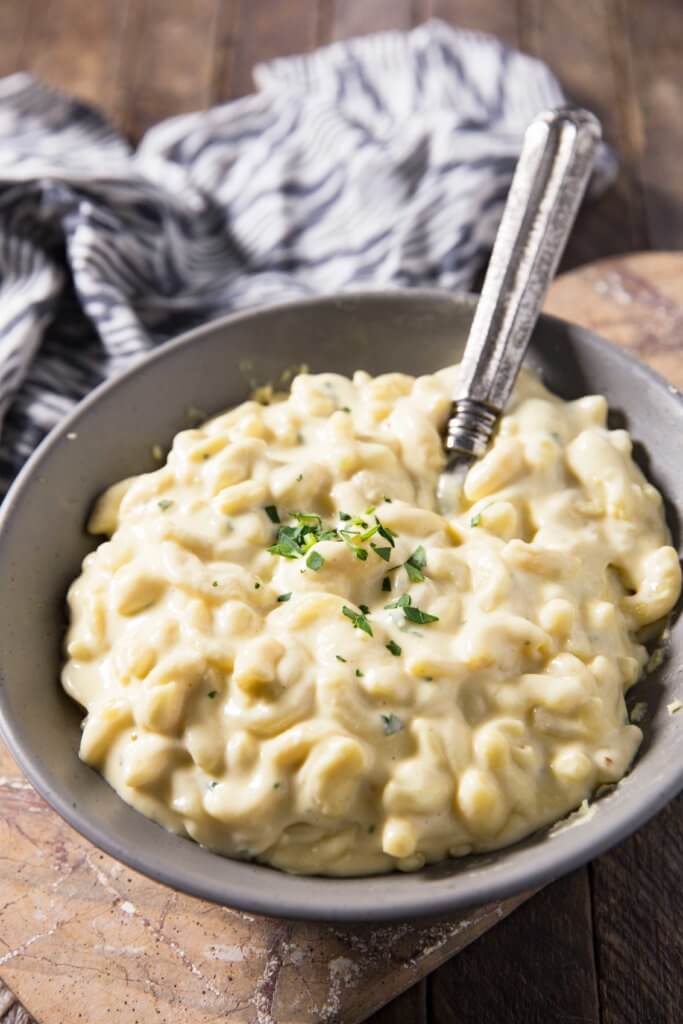 A few months ago I got to go to Wisconsin, and while I was there I did the only thing that was logical, went and had a cheese tasting. Wisconsin is known for their cheese, and as a cheese aficionado, I can attest that this reputation is spot on. I was in cheese heaven.
If you haven't taken the time to savor the mouth watering goodness of a Wisconsin cheese you are missing out. But never fear, this Five-Cheese Slow Cooker Macaroni is the perfect introduction. It uses 5 Wisconsin cheeses, and is packed with rich, creamy goodness.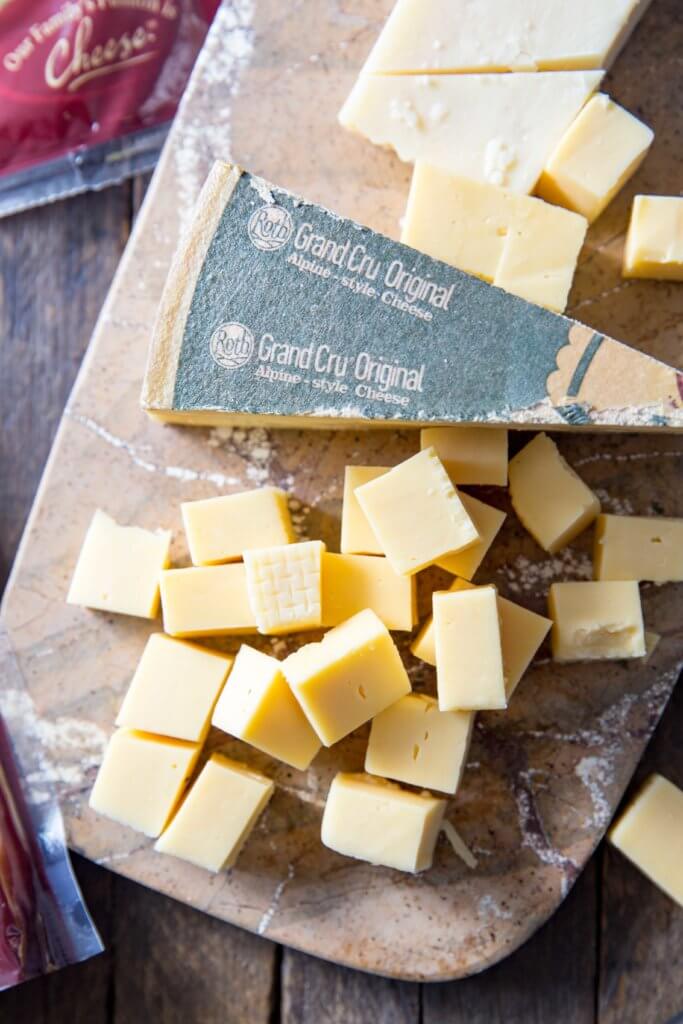 MY LATEST RECIPES
When I was cheese shopping, trying to determine which combination of cheeses would be the most ideal for this recipe, I discovered what is now my favorite cheese- Sartori (Wisconsin Cheese Maker) Sarvecchio Parmesan. It offers those sharp notes, that smoky undertone, and reminiscent of the real deal, but is easier to slice and eat, and has a little less crystallization. I was in heaven.
To that I added a Butterkäse, which is semi-soft, super creamy, and has no butter, believe it or not, but is absolutely delicious. Next time you are at your local grocer, or cheese shop, ask for a slice. You won't regret it.
The next player in our Five-Cheese Slow Cooker Macaroni is the Grand Cru, which is a common star of a fondue pot, and the perfect addition to any mac and cheese. It has some serious attitude, is perfectly balanced, and is described as "Napoleon meets Midwest." An apt description. The cheese maker is Emmi Roth, and I want to kiss their feet in appreciation of this masterpiece. It is also referred to as an alpine style cheese. Delicious.
Our last two cheeses are the most common, a deliciously sharp cheddar and a creamy provolone.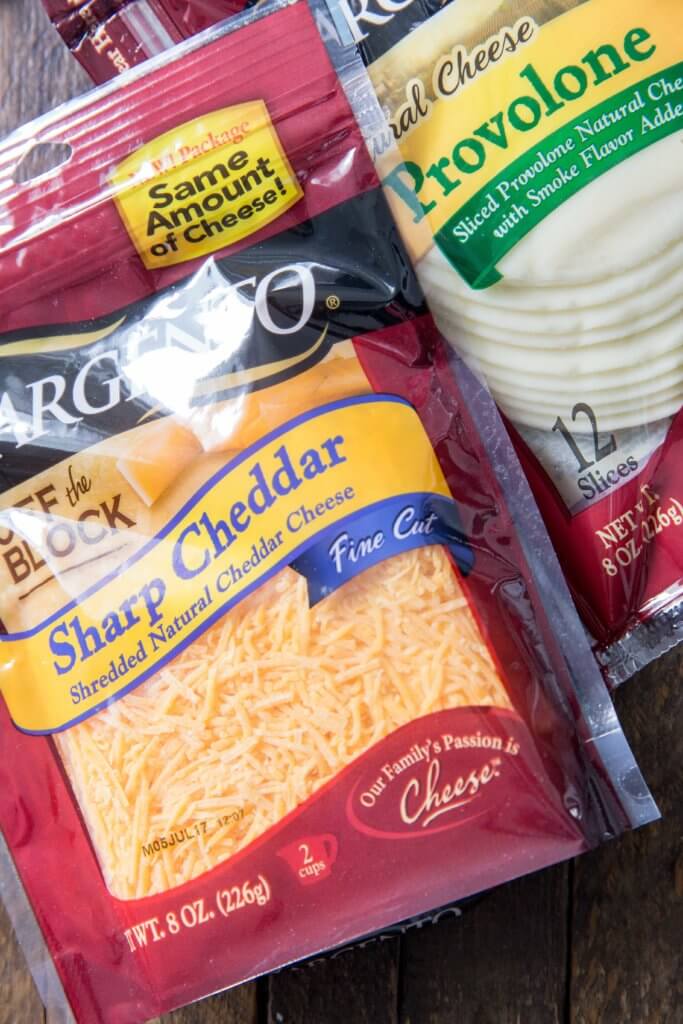 Combine these cheeses for a delightful assault on the senses. You can't go wrong with this combination, and the fact that you can make it in a few hours in the slow cooker with just a little dumping and stirring make it easy enough for a child to prepare, but fancy enough for company!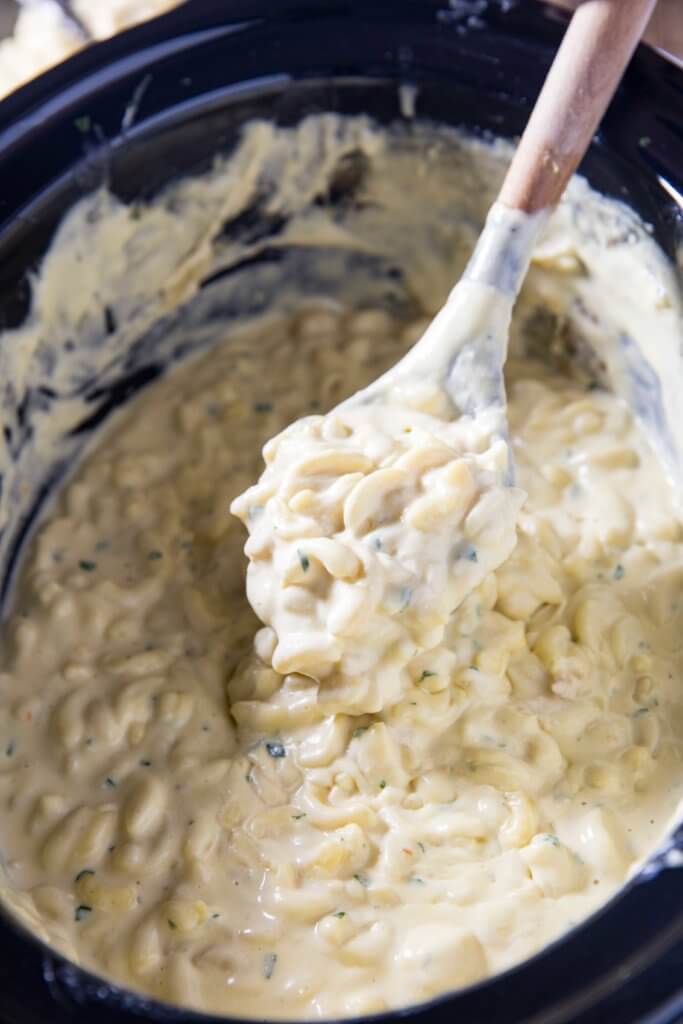 Now that I have you drooling, and you are dying to try it, which I can't blame you, head on over to the All Things Mac and Cheese site for the recipe. Yes you read that right, an entire site dedicated to only macaroni and cheese! Hurry on over.
Get EZPZ Updates In Your Inbox!