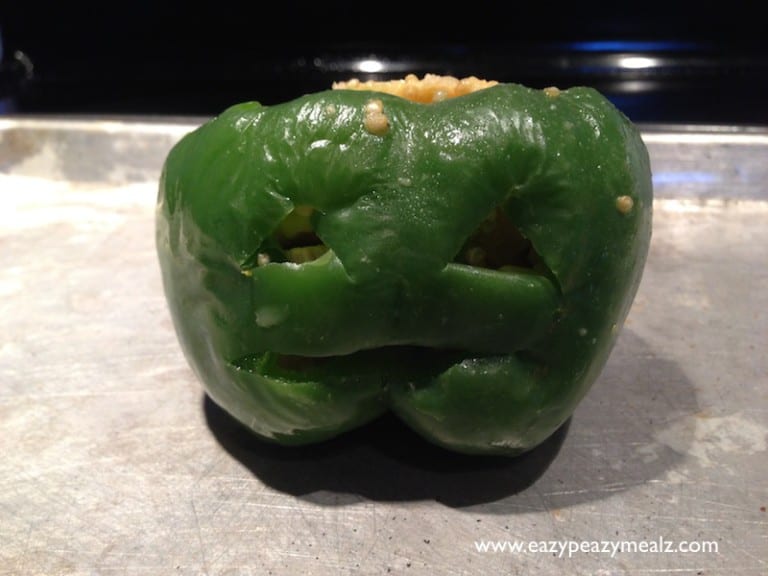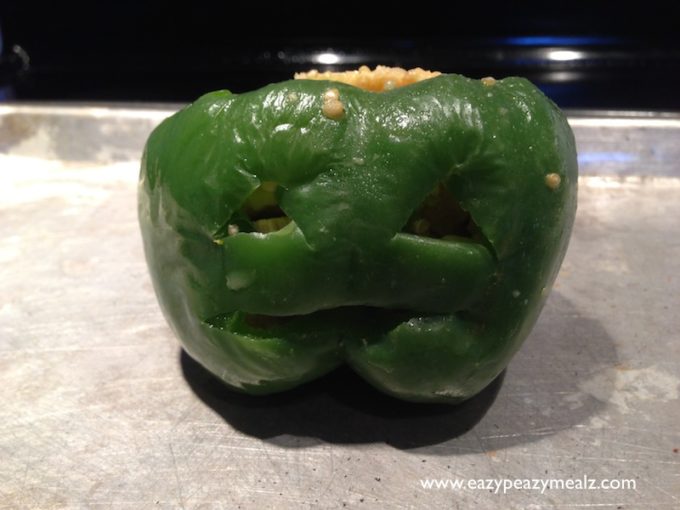 These are too easy. I love when you can take something that you already want to eat, that is nutritious, and make it work for the holidays. This is one of the easiest. Yours can be a lot cuter too. I totally forgot to get pictures before we dug in, so I had to make an additional one, and we were so tired I sort of just did the bare minimum. Oh well, you get the idea.
Get Orange Bell Peppers, cut out faces like they are jack o' lanterns. Notice I used a green, but the orange ones are way cuter, as they more closely resemble a pumpkin!
Use the stuffing mixture found here. It is amazingly delicious. And stuff them. Or make up your own. I like to use a meat that has flavor, like bacon or sausage, then some sort of grain, quinoa, rice, brown rice, etc. Then some veggies, and seasonings.
Then cook!
Easy, fun and delicious.
We ordered Halloween: 20+ Scary Stories & Ghost Stories (FREE Halloween Coloring Book and Games Included) (Scary Halloween Stories)
to enjoy with our stuffed peppers! It was really inexpensive and my youngest boy loved the coloring book.