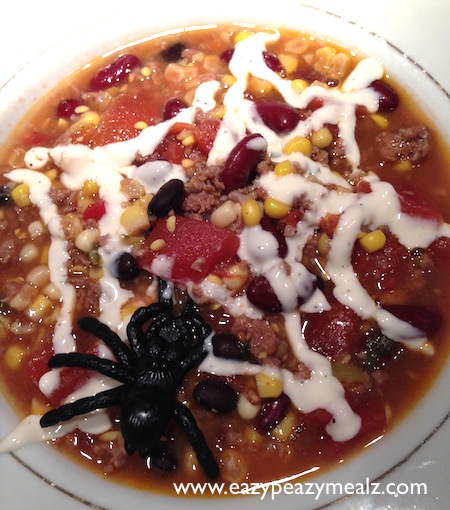 With Halloween only a couple days away I really did not want to make any more treats.
We are getting a little sugar-ed out. So I thought it would be fun to make a family favorite, Taco Soup, and dress it up to be Halloween friendly. I took a White Plastic Squeeze Bottle
and put ranch dressing in it, as my kids love putting sour cream or ranch on their soup. We used it to make a web, and placed a plastic spider on top! So fun.