Rome: One of the most amazing places in the world to visit with kids. A warm people, wonderful cuisine, and a rich history, plus tons of gelato and fun. If there is one place you should visit with children in tow, this is the city!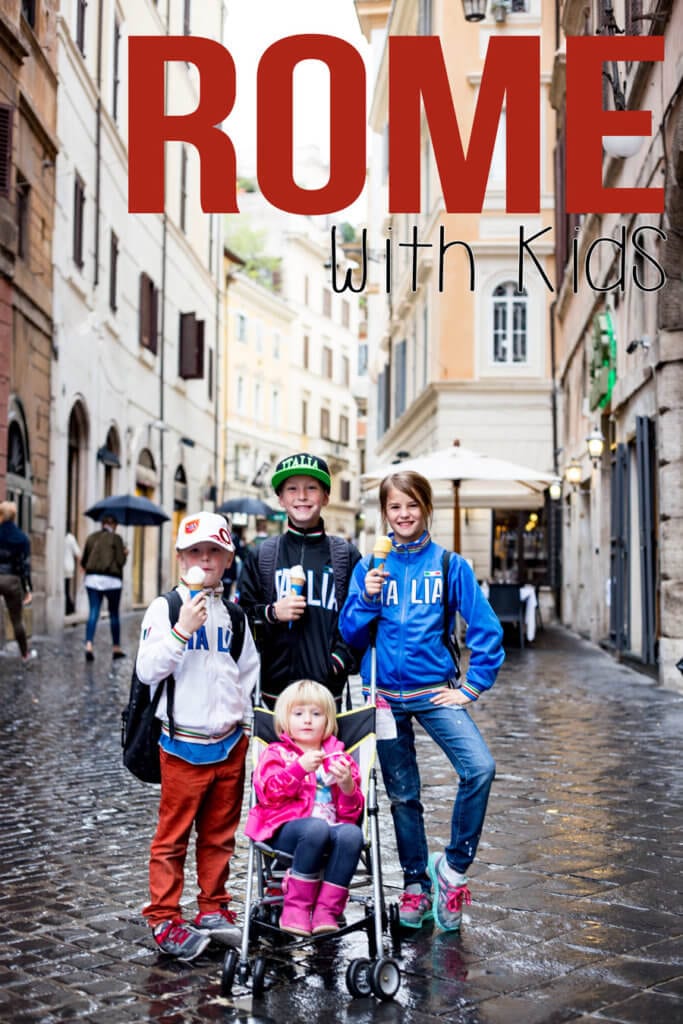 This post has taken me a while to write. The biggest reason is I have a huge love for Rome, and I just didn't think I could do it justice in a post. I didn't know how to write it. I wasn't sure if I should just share the amazing time we had, with the friendly and loving people who showered my kids with attention, or the amazing historic sites, the world-class art, etc. or the food, oh goodness, the food! Or, if I should give you guys some good ideas for how to go there and enjoy it. But here's the things, you don't really need me to do that. You can find information on what there is to do in Rome, and how to have fun there with kids. So instead, I am going to share the things we loved, and how we made the most of our week there, and enjoyed the beautiful vibrant city on a not so vibrant budget and I am calling it Rome with Kids.  So excuse me while I gush, there is just something about Rome that I love. It has a piece of my heart.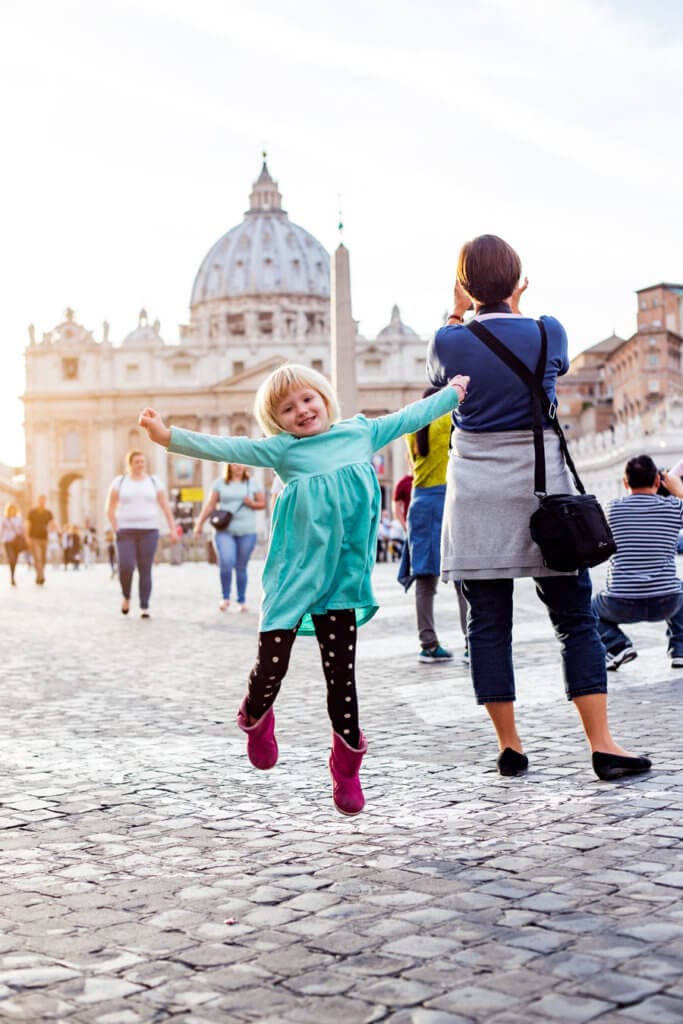 Rome with Kids
When we first got to Rome, I could not wait to show my kids this city I had been talking about for years. I had already been to Rome twice before, and while I try not to visit the same place often since the world is so big and I want to see it all, I will always go back to Rome. But despite visiting before, this time would prove to be unique, because this time, I had my four lovely children in tow, and my sister-in-law as well. I knew I would be approaching the city a little differently this trip. No whirlwind tours, or packed days. I knew I would need to take it at a pace that would work for a 12 year old, as well as a 4 year old.
When we arrived, we took a cab from the airport. I am a huge fan of saving money by taking public transportation whenever possible, but after a 10 hour flight across the pond with 4 kids, a speedy way to get to a bed and some personal space to stretch out the legs is essential. Luckily there are tons of great cabbies at the airport, many of which drive big vans that can hold 6 people and all their luggage. We took a shared cab, so there were a few extra people in it, and they got dropped off first, but it was totally awesome because it meant getting to drive around the city and introduce my kids to some of the amazing things we would see during our week there.
Unfortunately, despite my aching desire to go to sleep, we couldn't check in for a few hours, and well…there is the whole trying to adjust to the new time zone and beat jet lag thing. So instead, we found a quiet cafe, ordered some pasta, and then went to one of my favorite spots in Rome–Piazza Navona.
Piazza Navona
Now if you were to just be wandering the streets in Rome and come upon this particular piazza, you may not realize how special it is. It has amazing cafes, and fountains, and architecture, and plenty of street vendors, and entertainment, but so do a lot of the piazzas and streets of Rome. But this particular piazza has a rich history, and something interesting and wonderful in every nook and cranny. Not to mention Tartufo! (more on that in a minute)
We walked into the piazza and I went straight into tour guide mode. I loved telling my kids about the mock navy battles that were once held there when the people would flood the piazza on weekends. Or about the competing architects, Bernini and Borromini, and how you can see both of their works in the square. Even with all of our luggage, and our half closed eyelids, we took photos in front of Bernini's Fountains, and looked for the various animals that can be found there.
We looked at the baroque style of architecture on the long gallery designed by Borromini and talked about how long ago these things were built, and how awesome it is that they are still there. I was so excited to try and teach this little moral lesson about creating things of value, and that last the test of time. But the truth was, the kids were pooped. It was a long day. A very  long flight. And since their bellies were full, they pretty much just wanted a nap. So they cringed in the sun for a couple pics, and we took off for the apartment we rented for the week through AirBnB.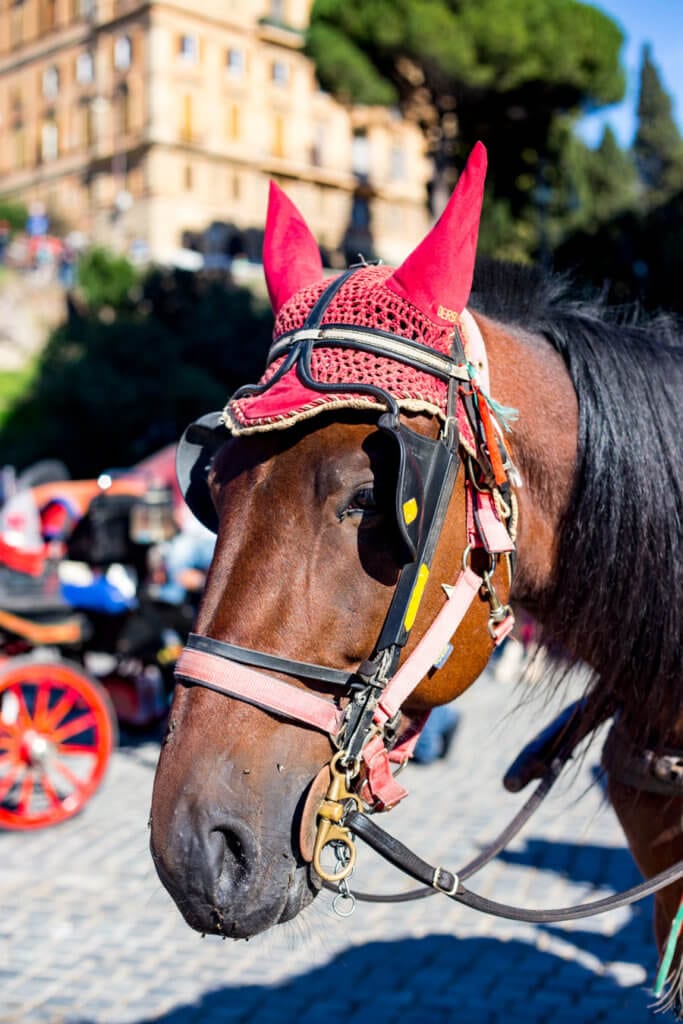 After a less than enthusiastic visit to Piazza Navona, I was super worried the magic I experienced during my previous visits to Rome would be lost on their unsophisticated brains. I knew if I wanted them to love this city as much as I do, I needed to make it fun for them. Bring it to their level. To not just share the names of the sculptors and architects, but their story, their rivalries, their styles, and help them come alive for my kids.
Before the trip, I had purchased a book on Amazon to help me figure out how to show Rome to my kids. It is called Rome With Kids: An Insider's Guide, and it was the perfect guide for my purposes.
Colosseum
So that night, after we settled in our awesome AirBnB, and let our family and friends know we had made it safely and were having a good time, I decided I would tell my kids a bed time story of sorts. Only instead of a traditional fairy tale, I would tell them about a wicked emporer Nero, and the horrible things he did to his people. And about the stadium (The Colosseum) that was built where this man's private lake, and giant selfie (a statue of himself) once stood. I shared tales of conquering nations bringing their spoils back to be displayed for the people to see. Of men fighting animals. Of men fighting men. Of a huge awning that once spanned the stadium to block sunshine. After the stories, we talked about why they would have tickets if entrance was free, and how women and slaves were given the worst seats, while the Emporer and his entourage had the best. We talked about how when we visited the next day, they could look for things like the three different column types in the design, or count the 80 arches on each level or 240 stone brackets and square sockets that held the riggings for the awning.
I can honestly say they were excited. The next day, after we got off the bus and walked the vendor and performer lined street to the Colosseum, we quizzed the kids to see what they remembered. And surprisingly, they remembered it all. To avoid long lines, we bought a guided tour, and it was gratifying to see the kid's hands shoot up to answer the questions the guide would ask, and to hear them say they already knew the facts he shared. They were invested and involved, and so excited to be there. Except CC, she didn't care at all. But she is 4. Since I had been to the Colosseum twice before, I took her and we explored a bit while my sister-in-law and older kids finished the tour.
And guess what, she did what she does best, she made friends.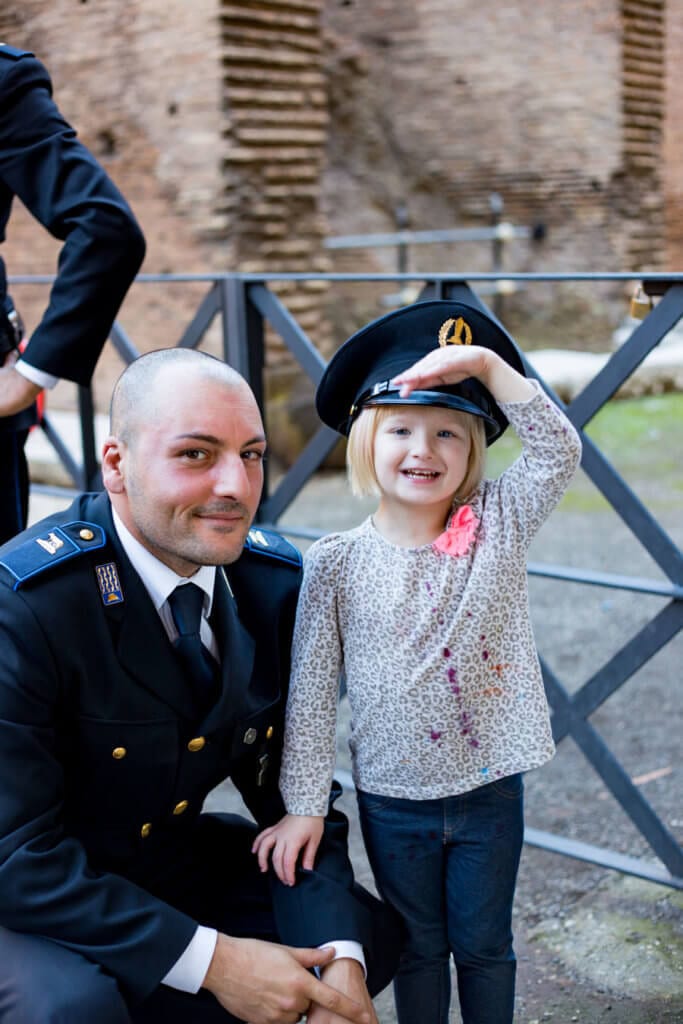 She found officers, and started chatting them up, they didn't understand her words, but they could feel her love. She told them she loved them, and I laughed, but was delighted that this little human could love so openly and so freely.
We continued to tour the area, visiting the Roman Forum, and the Arch of Constantine, but what my kids really loved where the street artists and street performers. I often ignore them, and sometimes even feel annoyed at their pandering for money. But my kids delighted in them. They admired their skills, ooohed and awed at their creations, and laughed with them. Instead of rushing on to the next historic site, or special thing to see and do, we spent the afternoon admiring the art that is street performers. We even walked away with some amazing artwork made with spray paint. It was an amazing afternoon in Rome with Kids, and one I will always look back on fondly.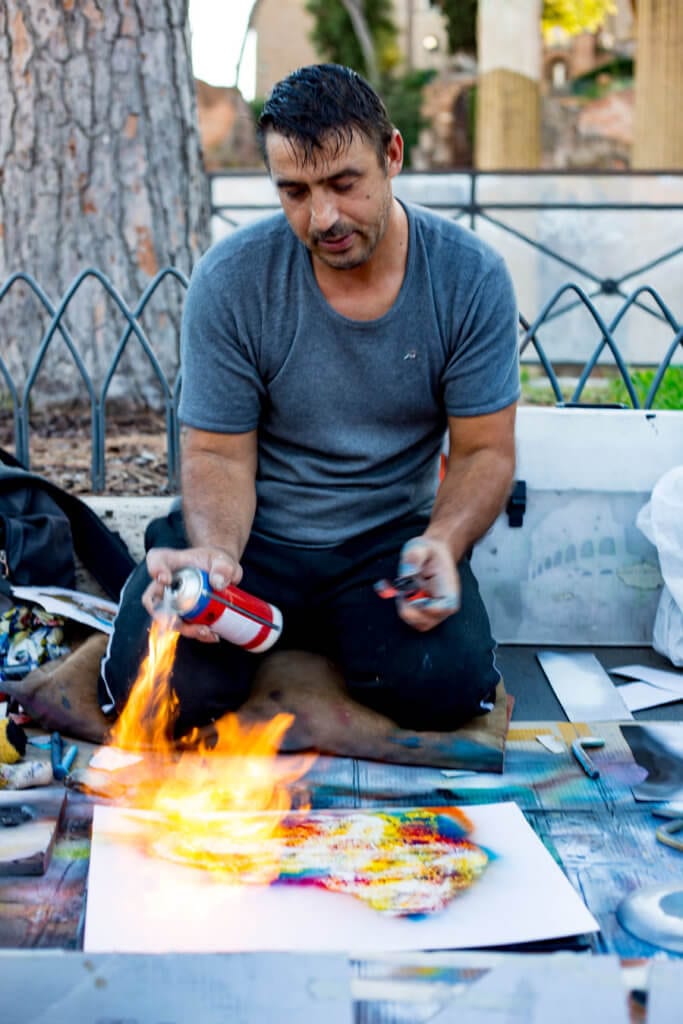 I particularly loved my kids chasing bubbles. They were so carefree, just as you should be on a holiday!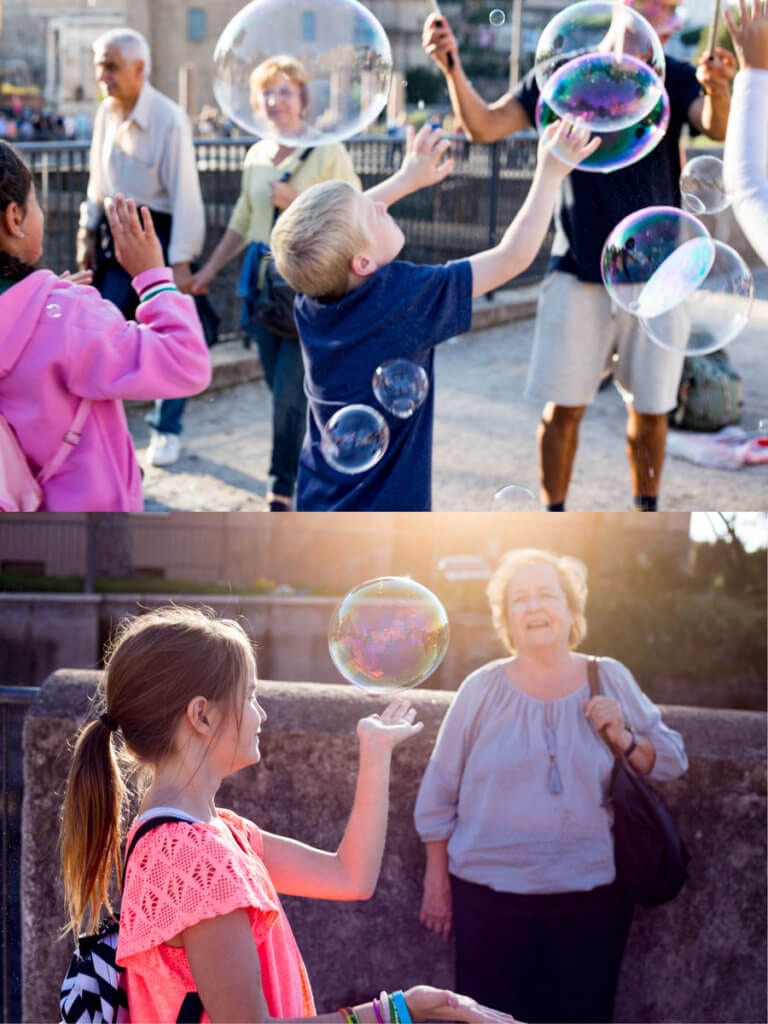 After a delicious dinner near the Trevi fountain, we trekked back to the AirBnB for a night's rest. We had no plans or agenda for the next day, and despite the anxiety I often feel when I don't have a plan, I slept like the dead. The following morning we opted to fix a simple breakfast in. When I travel I love bringing along foods for the kids to eat. It is always helpful to have something they are familiar with. I packed oatmeal and we loved it. It was delicious, and got us set for a day of exploration in Rome with Kids.
St. Peter's Basilica
We took a bus over to the Vatican area, and CC spent the ride charming fellow passengers, and endearing herself to everyone. As soon as we got off the bus the kids wanted to go into one of the little souvenir shops that line the sidewalks. And honestly, I hate buying souvenirs. It feels like more "stuff" than we need, is often junk, and typically it is made in China, and since we have yet to visit China, it doesn't make sense. But this was a trip for the kids, and they really wanted to shop, and so we did. And not only did they select meaningful and useful souvenirs (jackets, hats, a little purse), but they also had so much fun, and were far more excited to do what I wanted to do (the Vatican), because they got to do what they wanted to do.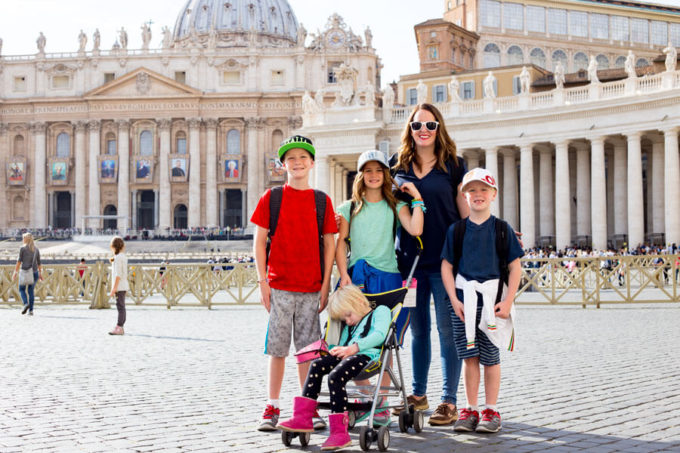 We decided to explore Saint Peter's Basilica. Because I wasn't sure what we were going to do that day, we hadn't read about it, so we took a few moments to tell the kids what they would see, and why it mattered. My original plan was to combine St. Peter's and the Vatican Museum into one day, but quickly realized my children would tire of the art and history quickly, and might need something a little more stimulating to keep them occupied. So instead we climbed the dome of St. Peter's Basilica, and took in the views, and got a treat on the way down. Bribing my kids to enjoy themselves with gelato is definitely not beneath me.
Pro tip: Don't wear tight jeans, and don't go if you are afraid of small spaces, those stairwells are narrow.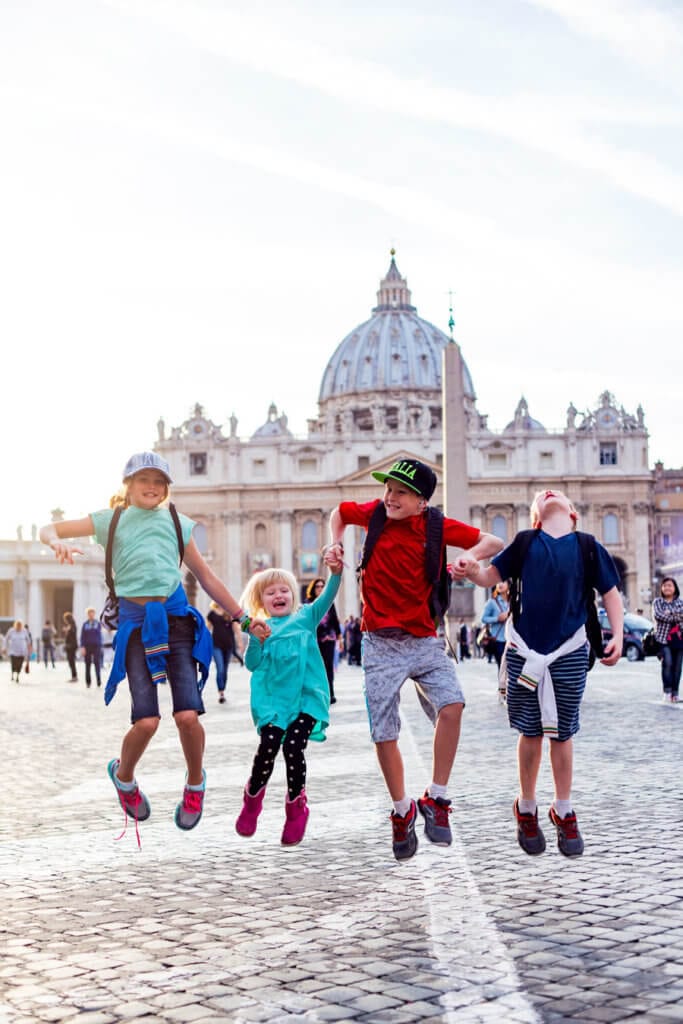 The rest of the day we wandered the streets. In fact, we decided to look for a McDonald's for Derrick. He is a picky eater, and having something familiar that he can eat, and enjoy, helps keep him a happy little traveler, and means I can enjoy my meals far more. On our way to find a McDonald's we got lost, but ended up getting to see a charming part of the city I had never seen before.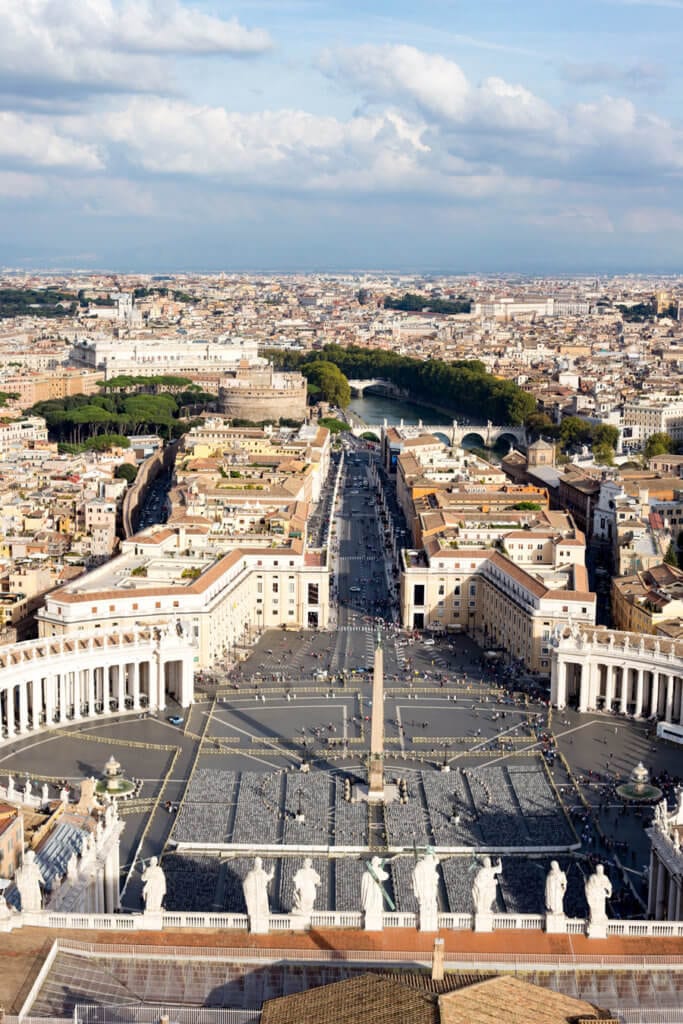 My kids loved seeing what the differences are between the kid's meals at McDonald's in different countries. In Costa Rica instead of chicken nuggets you get a chicken drumstick, in Paris instead of apples and fries you get a fruit yogurt drinkable, and in Rome the sides are parmesan or pineapple.
Trevi Fountain, Pantheon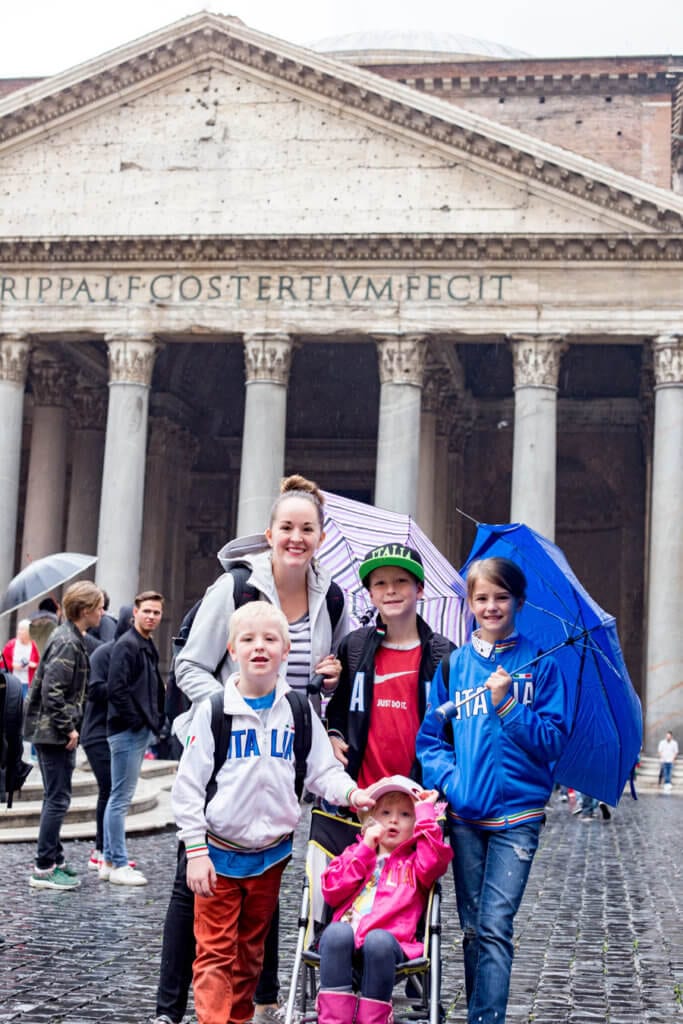 There are so many beautiful sights to see in Rome with kids, and wandering the streets can be an adventure all on its own, so I highly recommend a down day where you do just that, with a few historic sites and tourist areas thrown into the mix.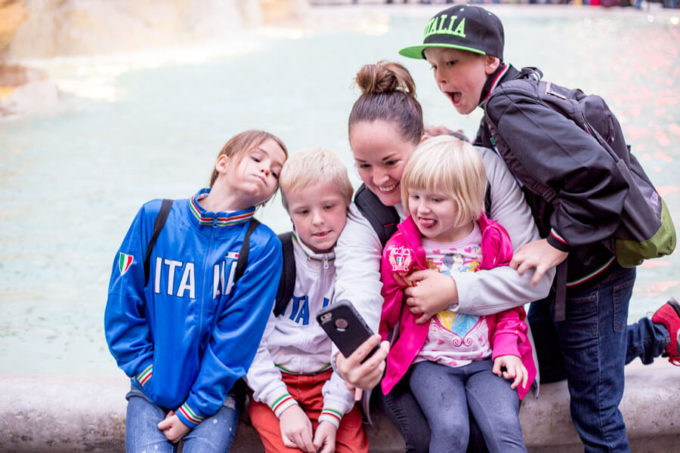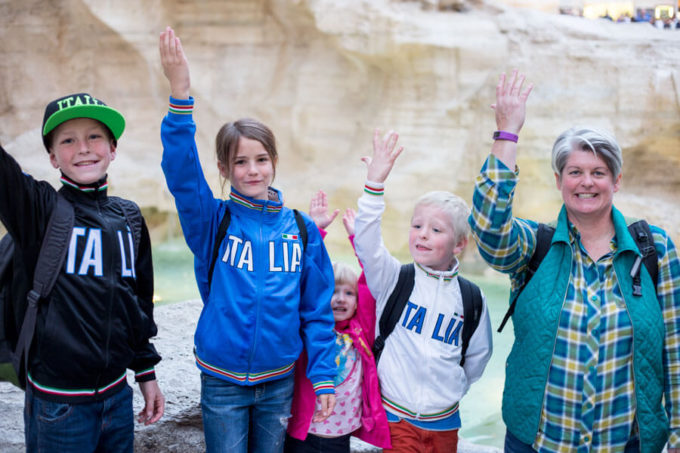 After two action packed days, we opted to take the next day a little slower and visited some of the piazzas, Trevi Fountain, the Pantheon, and a few other historic sites you find dotting the beautiful city. My kids loved hearing how the money that is thrown into the Trevi fountain is spent, and speculating on how they would spend it if it was theirs. We ate a lot of gelato, enjoyed hearing according players, and loved taking in the sites and sounds of this vibrant, beautiful city.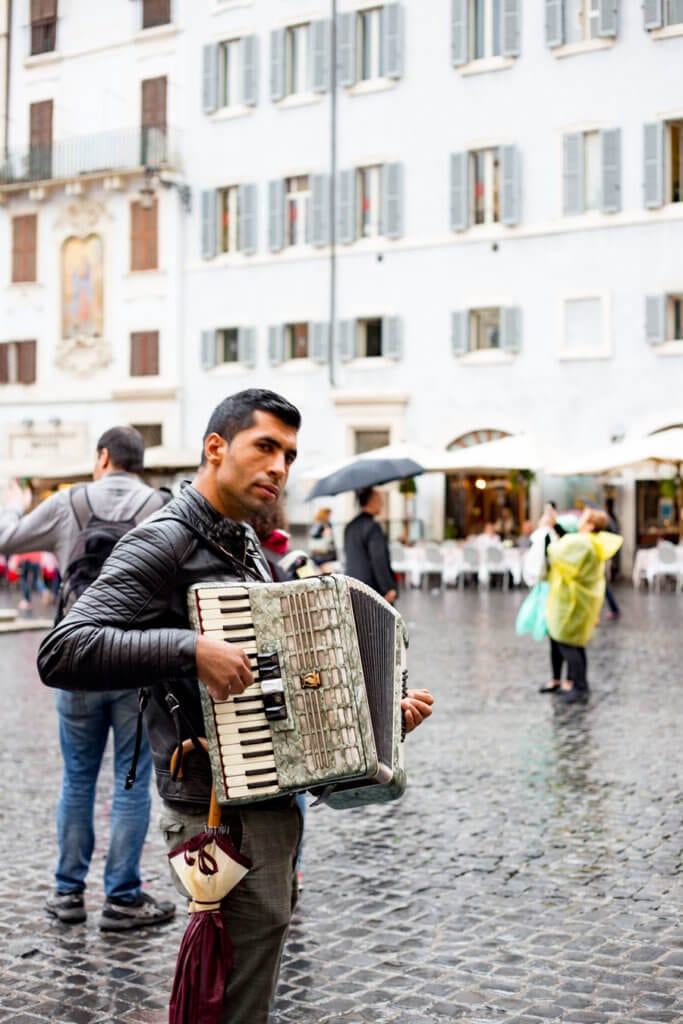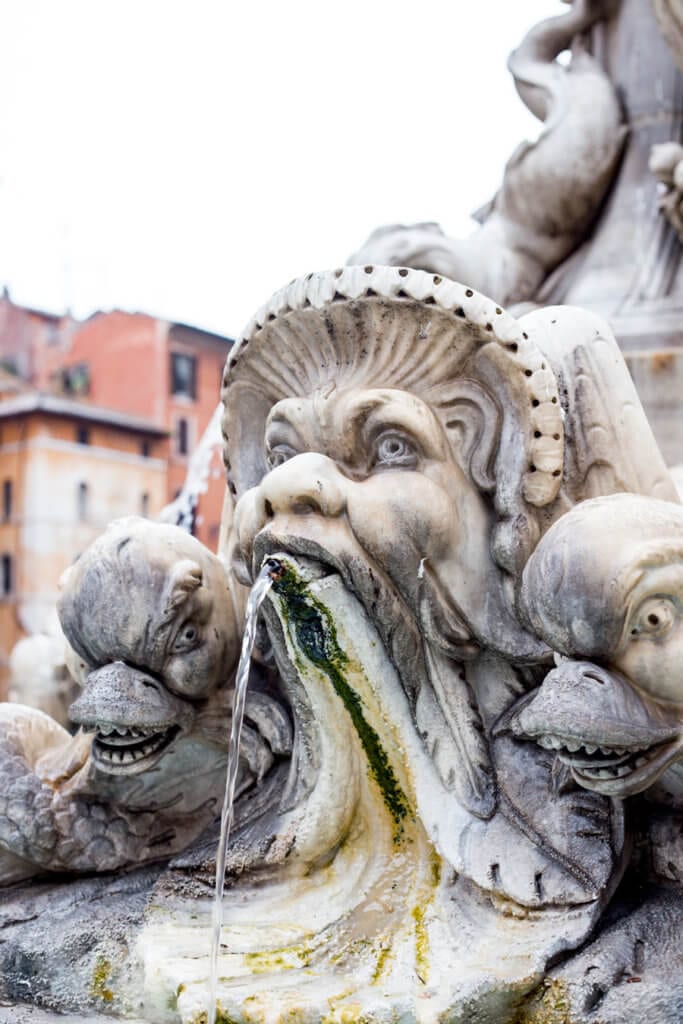 My kids talked about how they like to define our trips by the food we ate most often, and Rome was quickly being chocked up to a Gelato vacation. Paris was pastries, Switzerland chocolate, Costa Rica tacos, Puerto Rico pina coladas. I loved seeing what my kids remember and value from the trips we take, and was very excited for our activities over the next few days, which would include two separate food and cooking excursions.
Cooking Classes in Rome
The first tour we did was a tasting and cooking tour. We got to learn about and taste various olive oils, vinegars, salumi, cheeses, and produce. My kid's personalities really shined during this part of the trip.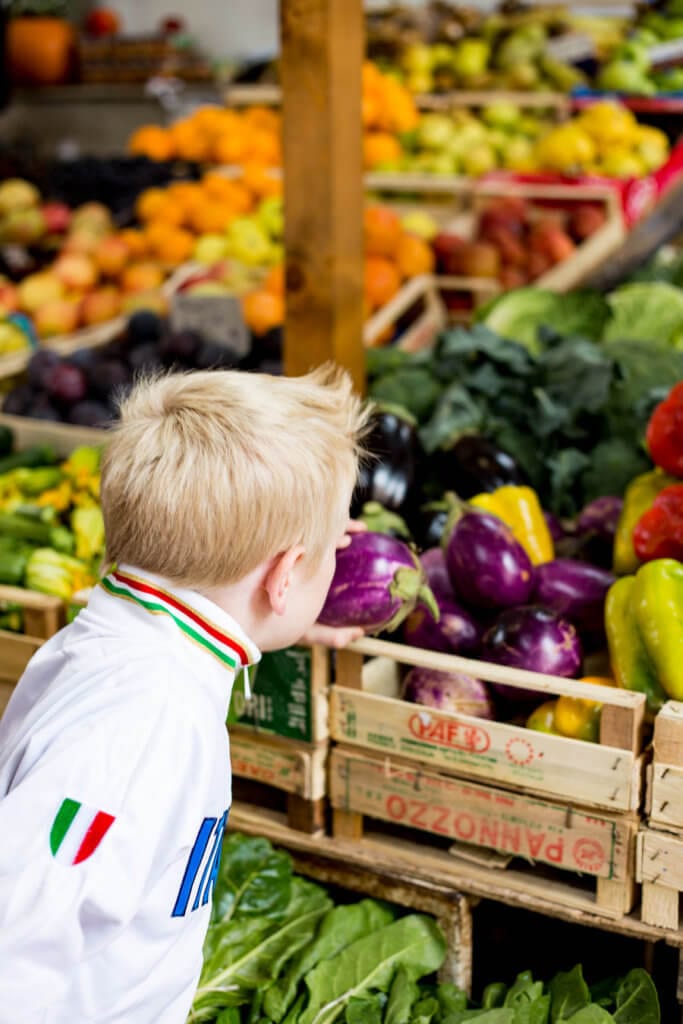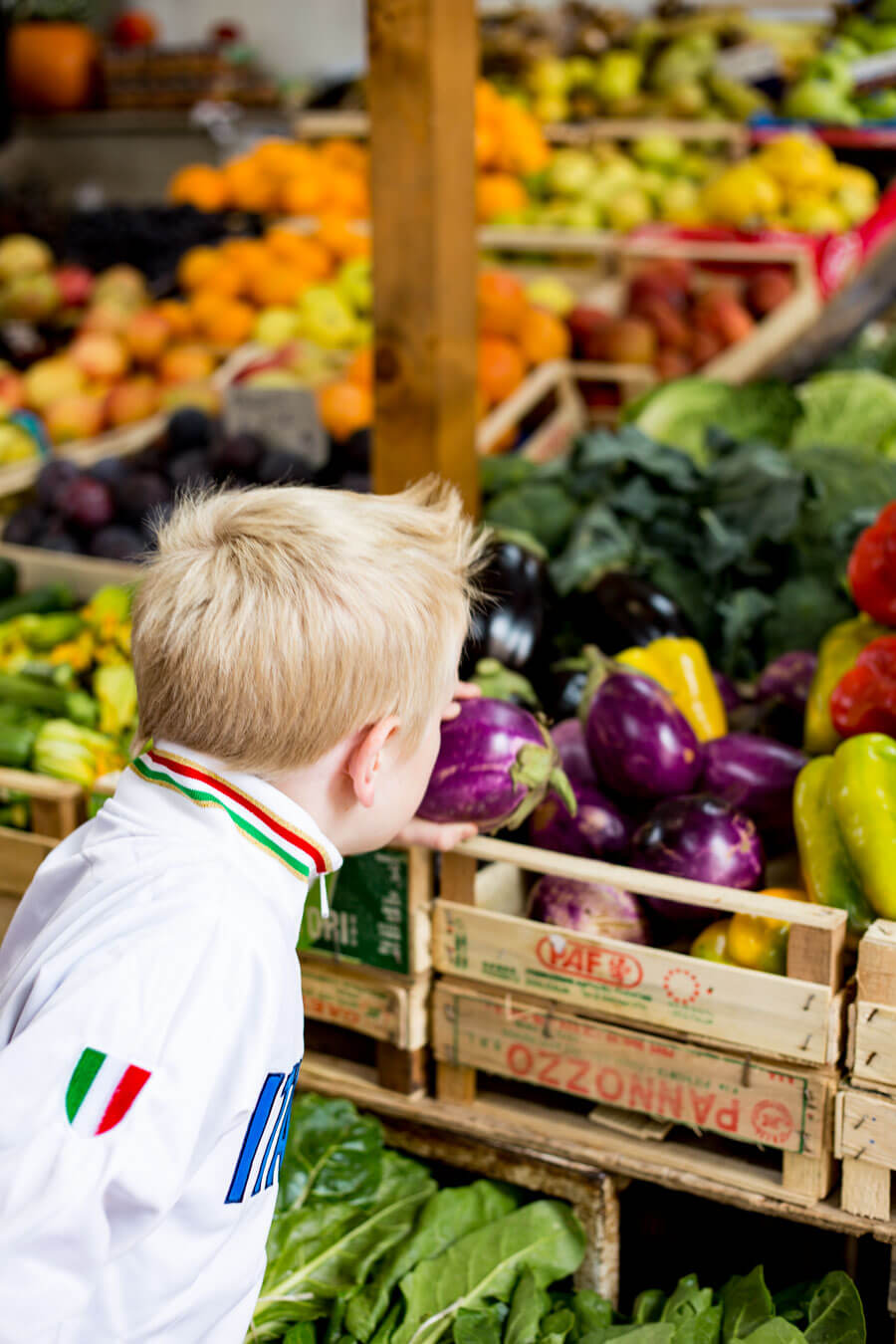 While Lexi was eager to learn everything she could about the various foods, their origins, and how they are made, she was timid when it came to actually trying them.
Dillan on the other hand tasted everything that was offered (except the wine), and was quick to give his feedback. He did not worry about giving offense, rather was honest about what he did and did not enjoy.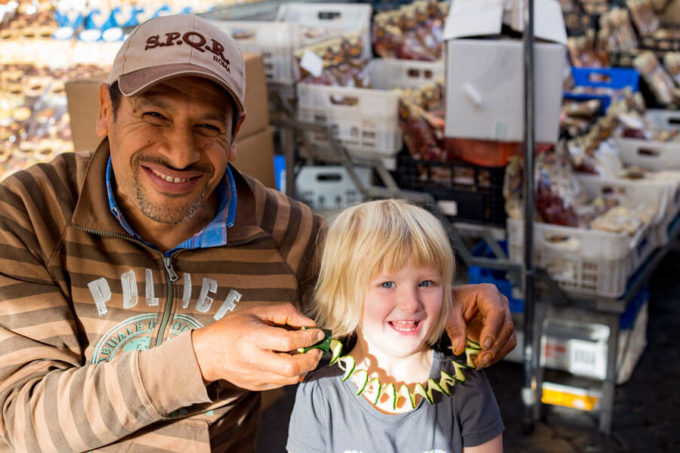 CC chatted with the vendors in Campo Di Fiori, and charmed the guide and had everyone in the market eating out of her hand. She would tell them they looked nice, or they are beautiful. She would smile at them and laugh when she couldn't understand them. I loved seeing her flourish and be so outgoing and tolerant. She is made of pure love, that one.
And Derrick, he sulkily came along, not enjoying any of it until he got to exercise his own creativity and make his own pizza. That is when he truly emerged and loved the day. He is such a creative soul, and I loved that the tour gave him a chance to play to his strengths. I later found out he wasn't feeling too well, and I was so happy that he had been a trooper all day despite an upset tummy.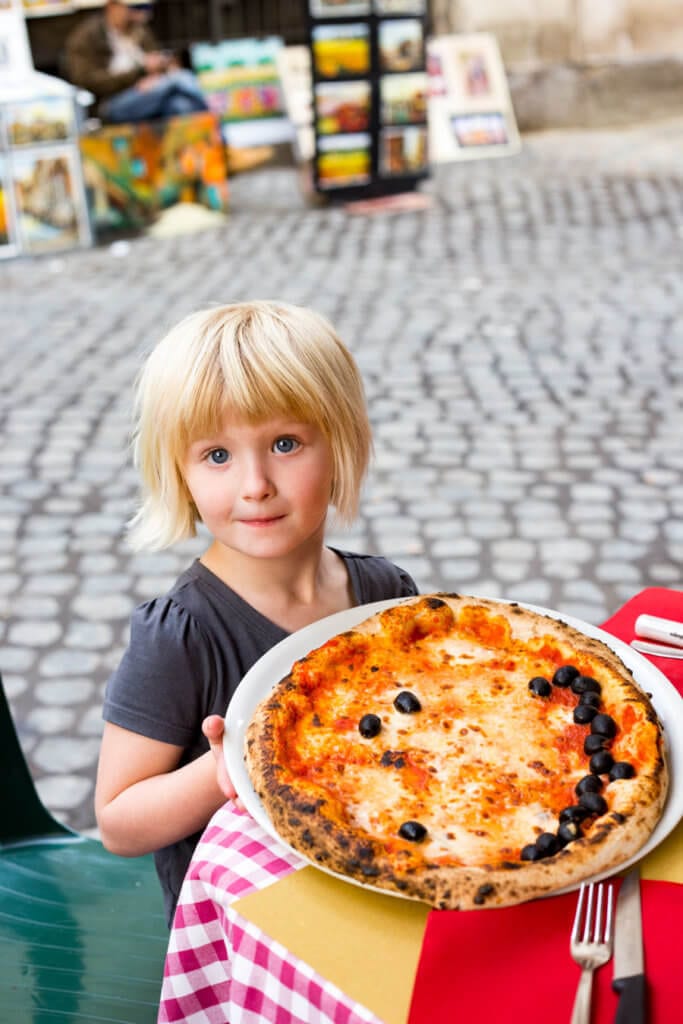 It was a fun day of tastings, and learning about the food in Rome. And of course, making our own pizzas was the highlight for the kids. They each got to make a pizza for themselves, and top it as they wished. And then watch it fired in an old stone fire pizza oven.
The chef in the pizza kitchen was appalled at the amount of toppings my kids wanted. But we laughed and enjoyed eating those heavily topped pizzas!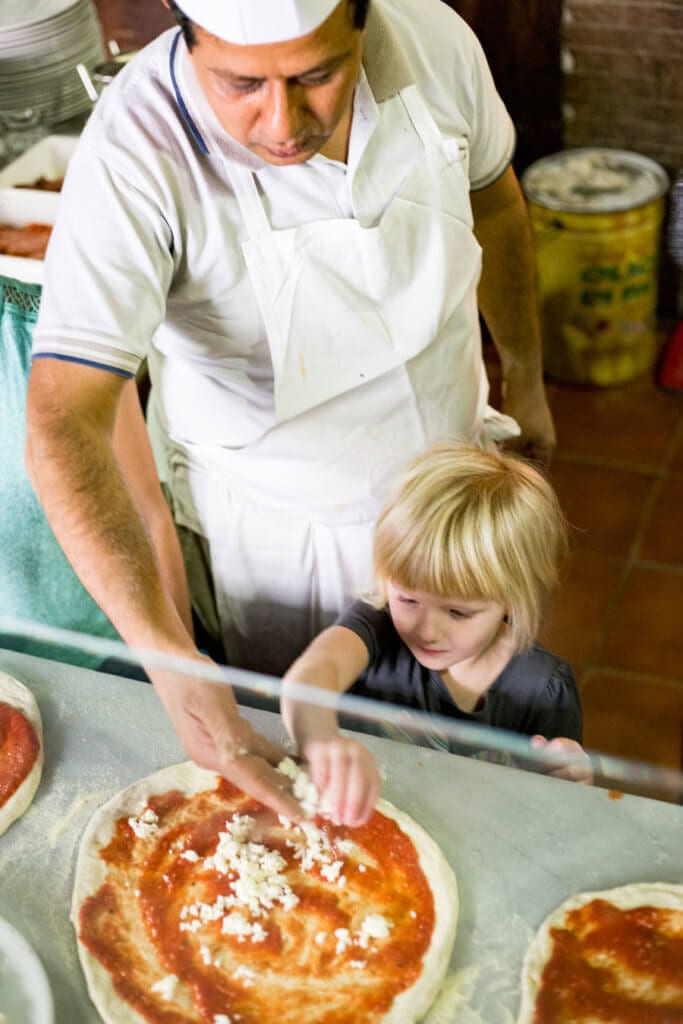 This tour was a group tour, and luckily for us everyone was tolerant of the children, and the day went well, but I was grateful our next cooking class would be private, and just our family.
Chef Marco met us in the morning and we went to a lovely little market to get the ingredients we would need to cook for the day. He quizzed the kids about what ingredients we might need, and CC knew everything for pasta, even the eggs. She was so proud, and he was very impressed.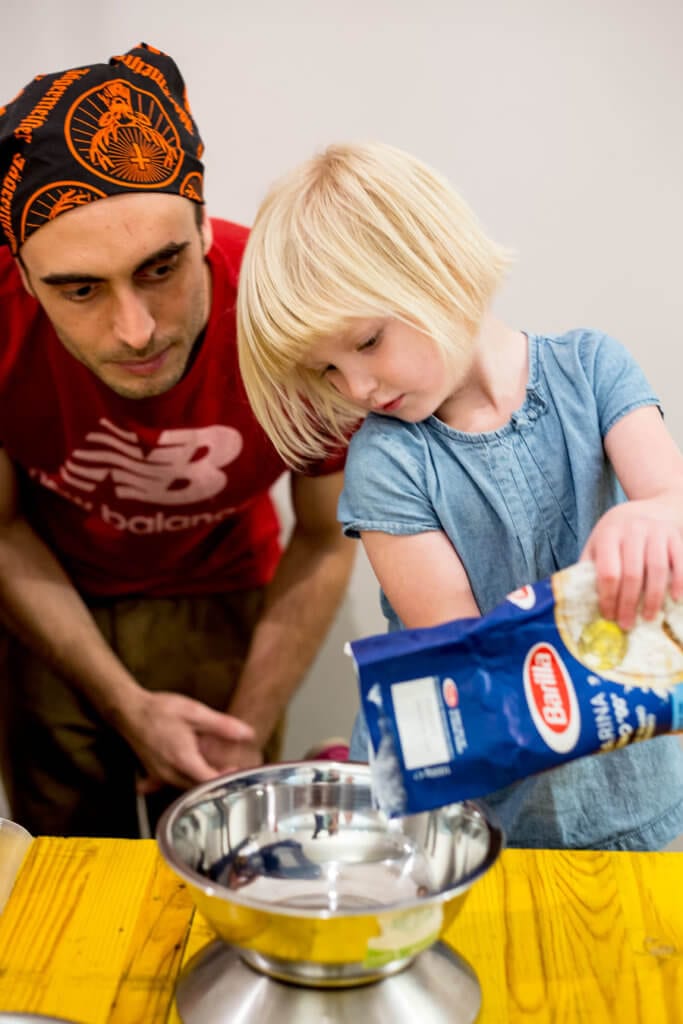 When we got back to the kitchens, we started cooked. He let each child measure out the 100 grams of flour they would need to make their pasta. I loved watching them be so precise with their measurements, and competitive. They each wanted to best their siblings with their exactness. I realized I really should allow my kids to cook with me more, and exercise their skills in the kitchen. They carefully made wells for their eggs, and listened attentively to Chef Marco's instructions. Of course they weren't perfect, and we had a few interruptions, but boy was it a blast.
We kneaded our dough, and everyone got to decide what kind of pasta they wanted to make: Ravioli, Tortelini, or Fettuccine.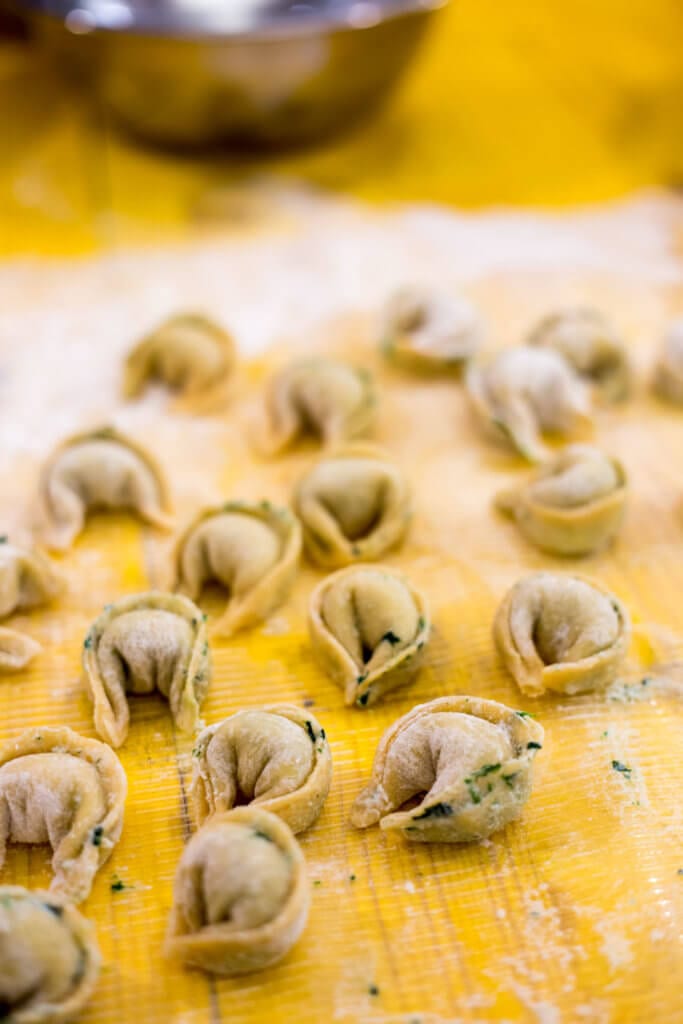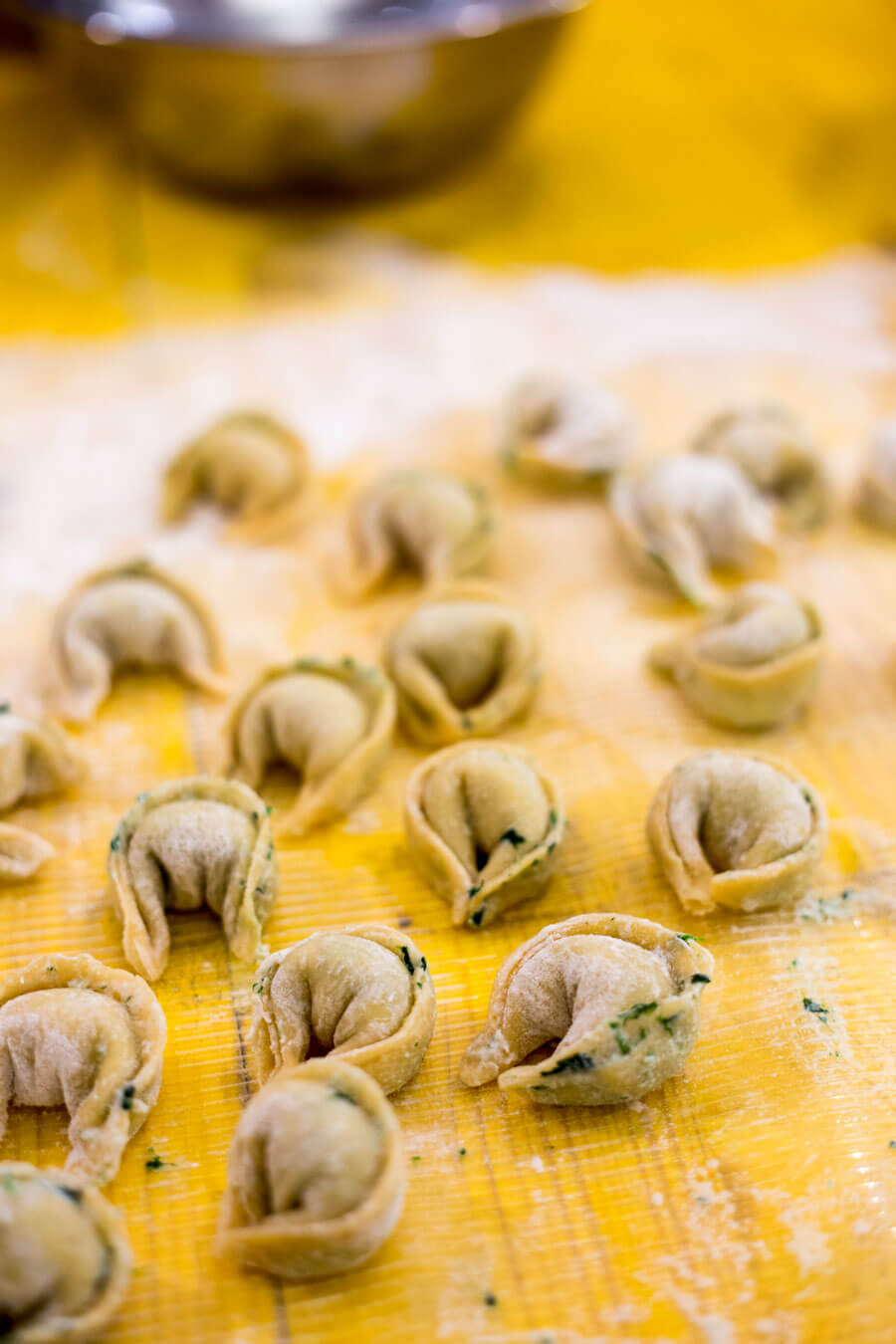 Dillan made both. Lexi too, and Derrick went with fettuccine. CC kind of just made  a mess that we helped turn into ravioli. She wanted to add breath mints, and was so cute rolling out her dough. I will cherish these memories forever. Of course she flirted with Chef Marco, and told him how handsome he was, and even stole his bandana to wear on her own head. We are in trouble with this one, wowzers.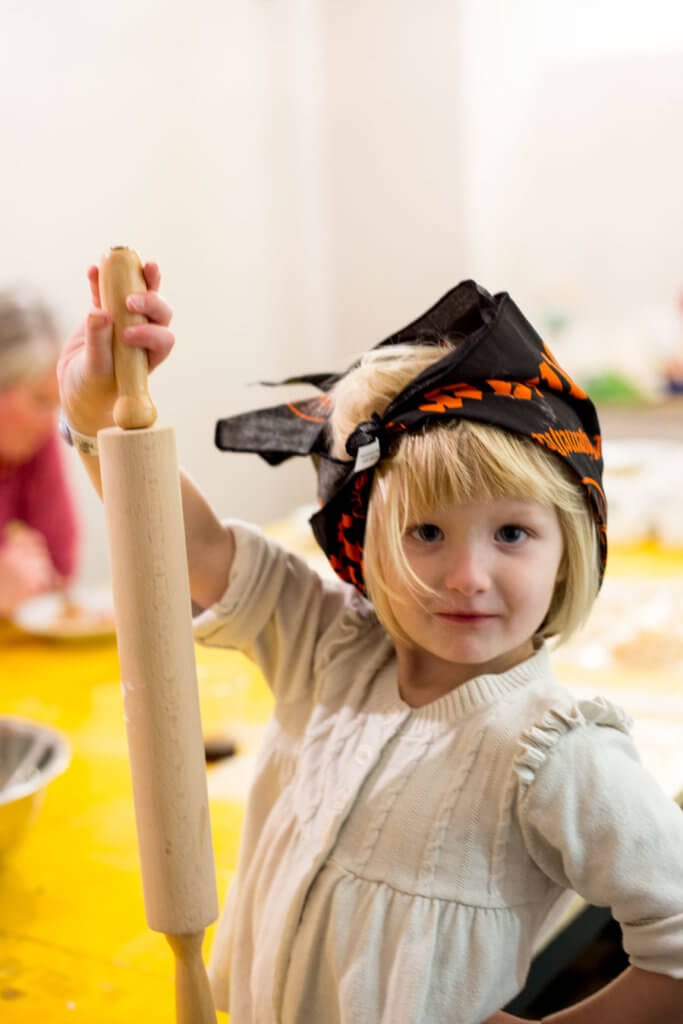 After our pasta was done we made sauce and a fun meat treat called Salte Boca, which means "jumps in mouth" because it is so good. And then we ate. The kids ate every bite and loved every moment of it, and were so excited about their new skill. Dillan said several times as he ate, "I can't believe I made this." It was such a fun moment for all of us.  And one of the best travel experiences I have ever had.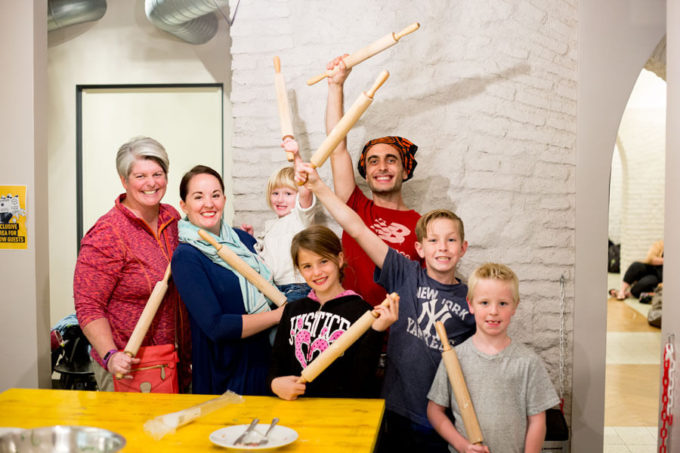 Everyone in Rome loved my kids. It was so refreshing and fun. Of course, people often comment about what a big family we have, and gawk at the number, but they are usually very kind. Chef Marco said something that really touched me, he said, "Spending the day with your children made me want several of my own." What a compliment!  I honestly don't know if I have ever received a better one in my life.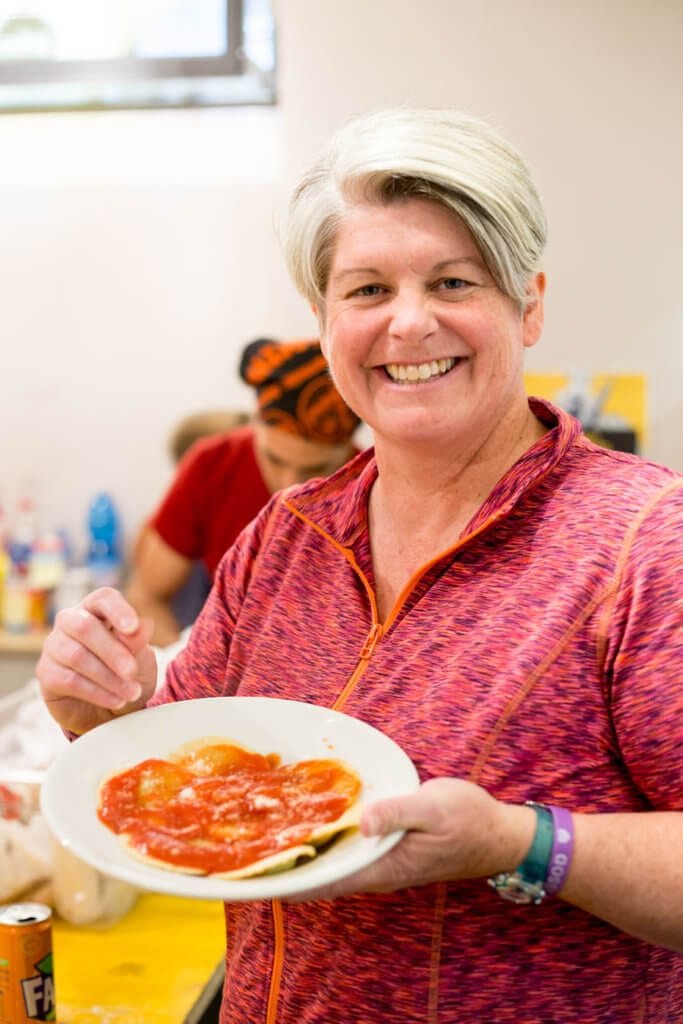 After our cooking experience we spent the rest of our time wandering the lovely streets in Rome with Kids. We went back to see the street performers by the Colosseum again, and had more gelato and pasta. We let the kids kind of dictate the pace, and what we would do. We talked about how we hope our coins tossed into Trevi fountain to wish ourselves back would really work, and we returned to our Airbnb to get packed for our flights home the next day.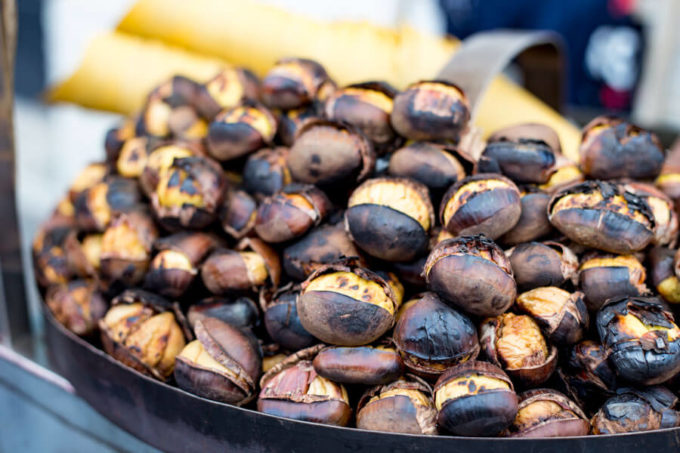 So was it the perfect Roman Holiday? We never made it to the Vatican Museum! We did not tour the underground crypts. We ate at mostly street vendor carts and pizzerias. But it was perfect in its imperfections. I was so worried that taking my kids along would ruin Rome for me. They are great travelers, but they are also children, and can be demanding, impatient, and unhappy (much like their mama), but the opposite occurred. The stars aligned, the Gods smiled down on us, the odds were in our favor. Or whatever you want to call it, we had an amazing trip in Rome with Kids with minimal moments of frustration. And my love for Rome grew. And my children's appreciation of other cultures grew. And that bug, that lust, that need to go more, do more, and see more of this big beautiful world grew too!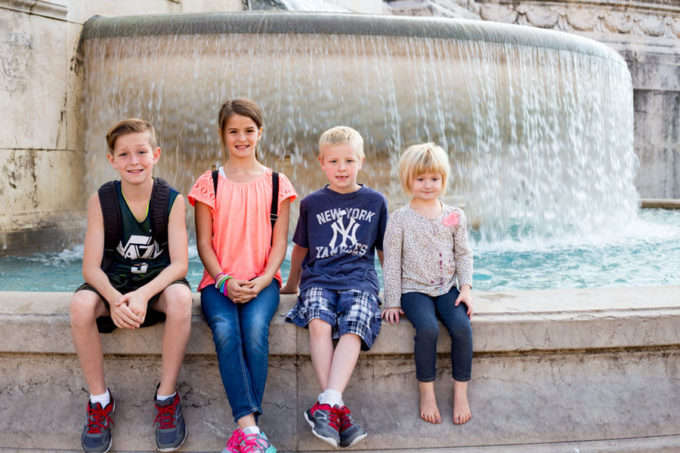 More adventures in our future, and hopefully yours too! Thanks for coming on this one with us.
xo- Rachael
P.S. As promised, Tartufo- it is this yummy ice cream treat, you can get it at Tre Scalini in Piazza Navona, please get some. It is sooo yummy.
Pin this to save for later, or share with your friends: